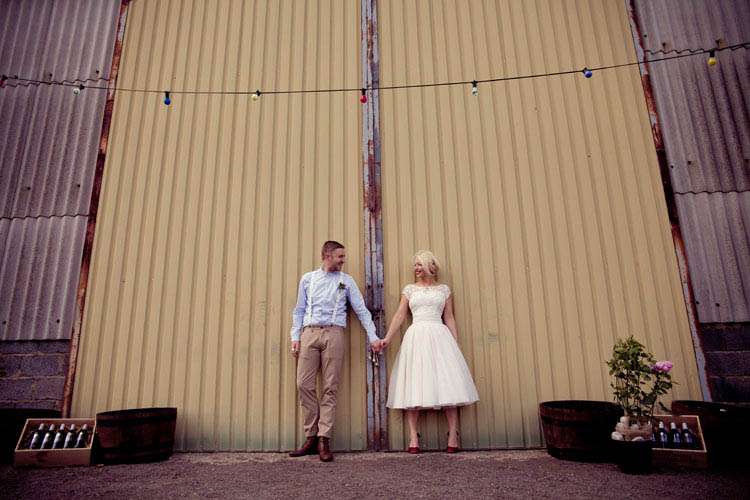 Tory & Joel's two-day wedding makes my heart sing. These two totally different days worked so brilliantly for the couple. Both had a vintage and Rock n Roll vibe and I'm utterly thrilled to share them both with you today.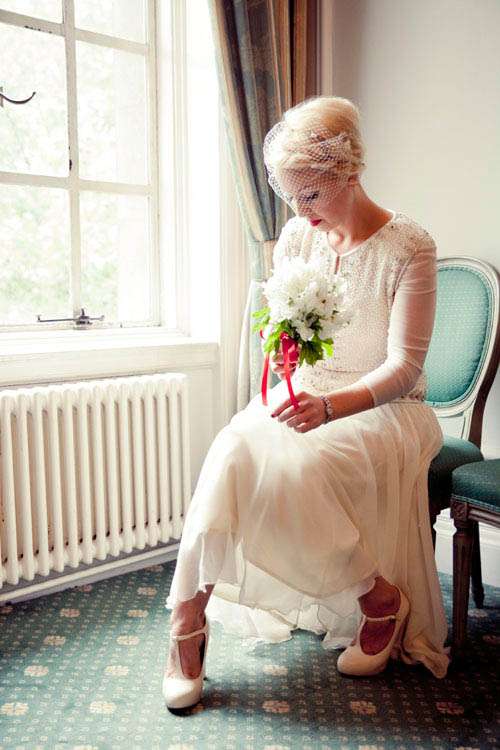 The couple were married at Marylebone Town Hall, London in an intimate ceremony on Friday 27th May. Tory wore a vintage dress by Armstrong Vintage and Joel wore a suit from Next . The couple chose not to have their reception directly after as they were dreaming of eloping, and having the ceremony separate to the reception party gave them this feeling without upsetting their family and friends!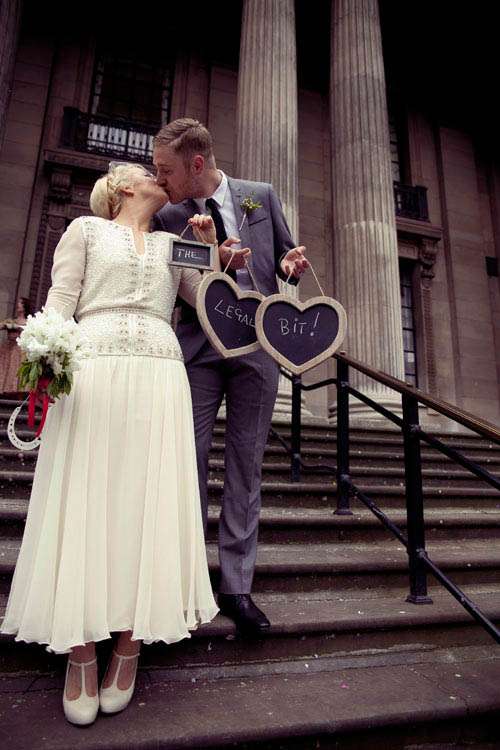 "Part of us wanted to run away together and have a romantic eloping story to re-tell but in reality we both wanted our parents and siblings there at the ceremony," the bride told me. "It turned out to be exactly what we wanted: incredibly romantic, very intimate and with our nearest and dearest there to squeeze our hands when things got a bit emotional."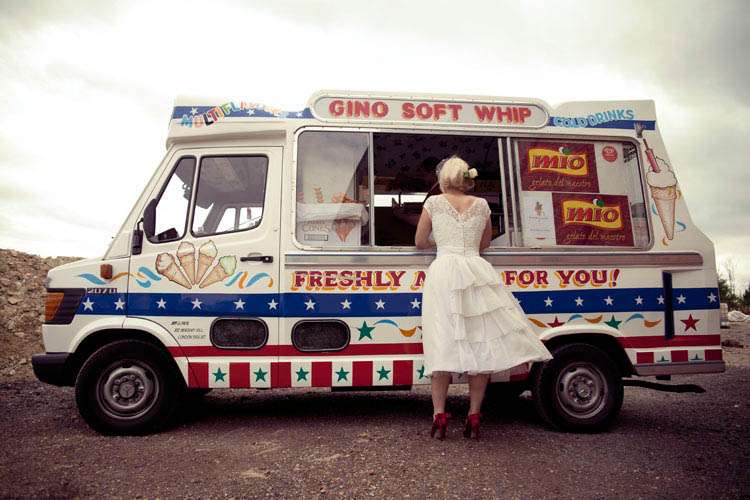 The reception was held on the 29th at West End Farm, Bedfordshire and certainly had the Rock n Roll vibe. The bride wore a second vintage dress from Love Miss Daisy and the event was a detail-perfect party for all their friends and family.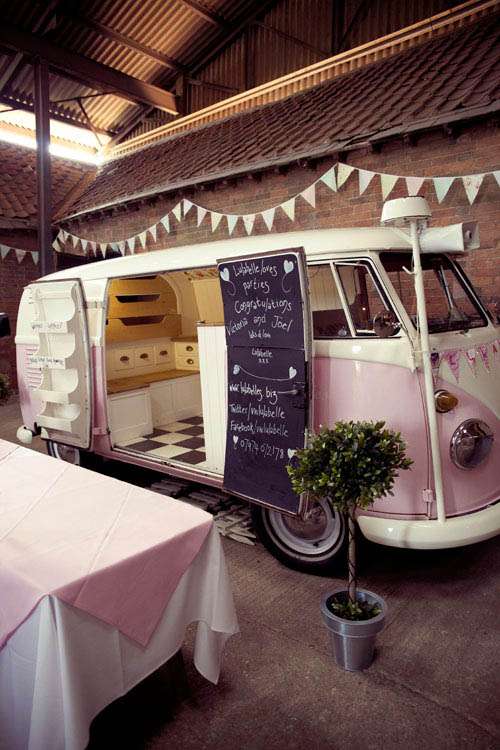 "Sunday was a flipping blast!" she continued. "We were very clear on this day: Get a barn. Fill it with fun. Have a party. We'd seen some beautiful wedding ideas (some of which we borrowed from Rock n Roll Bride in fact!) so took inspiration from them and added our own Very English twist. Highlights for me were the pony rides, watching our dear friend Miss. Jayne Hardy sing the Joel + Victoria mini musical and feeding our dog Glory a Mr+Mrs ice cream sundae. Woah fun!"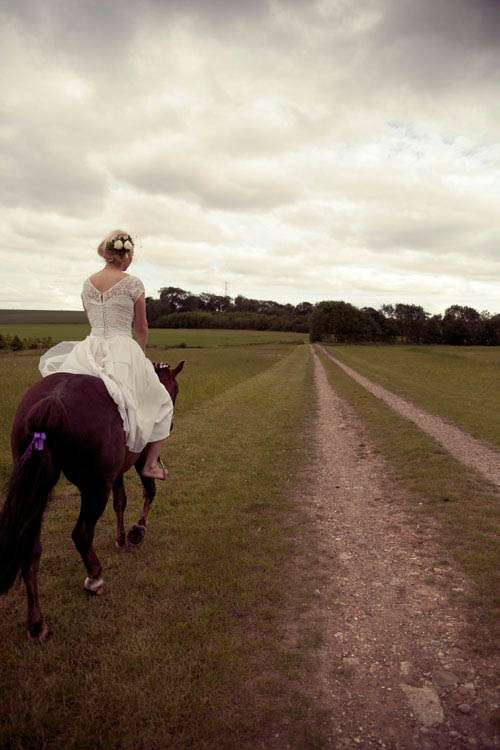 "Our theme for the reception was vintage village fete, so we really put our families to task in order to get that community feel about our day! My aunty made all the bunting, napkins and jam jar toppers. The whole family spent 6 months prior collecting jam jars, sourcing vintage lace to wrap around them and finishing with twine to give it a farmyard look. The card basket is actually my grandparent's picnic basket found in their loft 2 months prior. And all the old couples pictures were gathered together to celebrate couples we've known in the past and present who represent marriage success stories. We wanted something to aspire to!"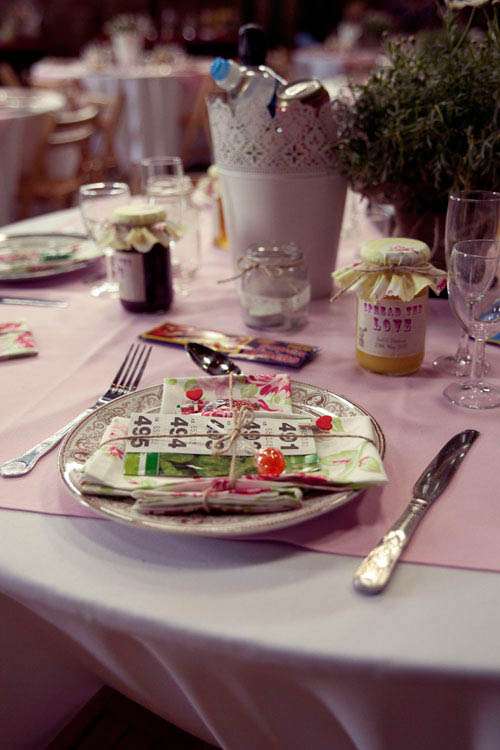 "The drinks dispensers and Pimms beermat were great finds on eBay and Amazon had some irresitable red and white paper straws that we fell in love with. The cake was all about positivity and saying yes to each other, yes to the good and bad times and yes to the life ahead. Just say yes!"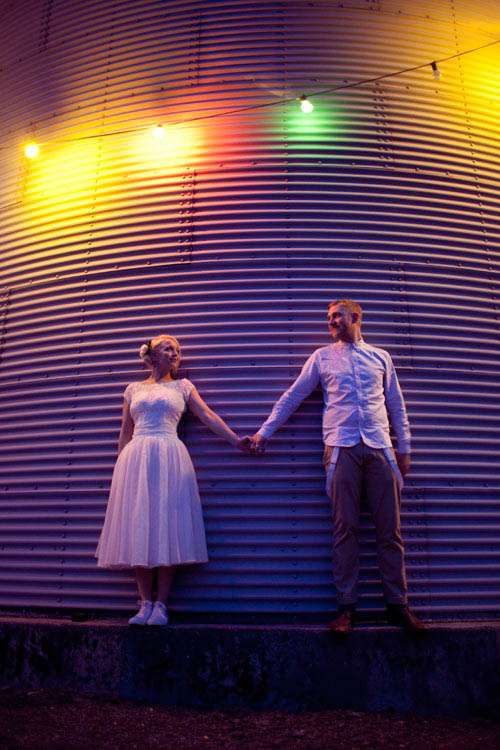 Wow. I have serious wedding admiration right now. How about you? Check out the beautiful video from Sassy 'n' Frank too!
Thanks to Tory & Joel and of course the always fabulous Assassynation and Sassy 'n' Frank for sharing this wonderful two-day wedding with us today.