Photo Professional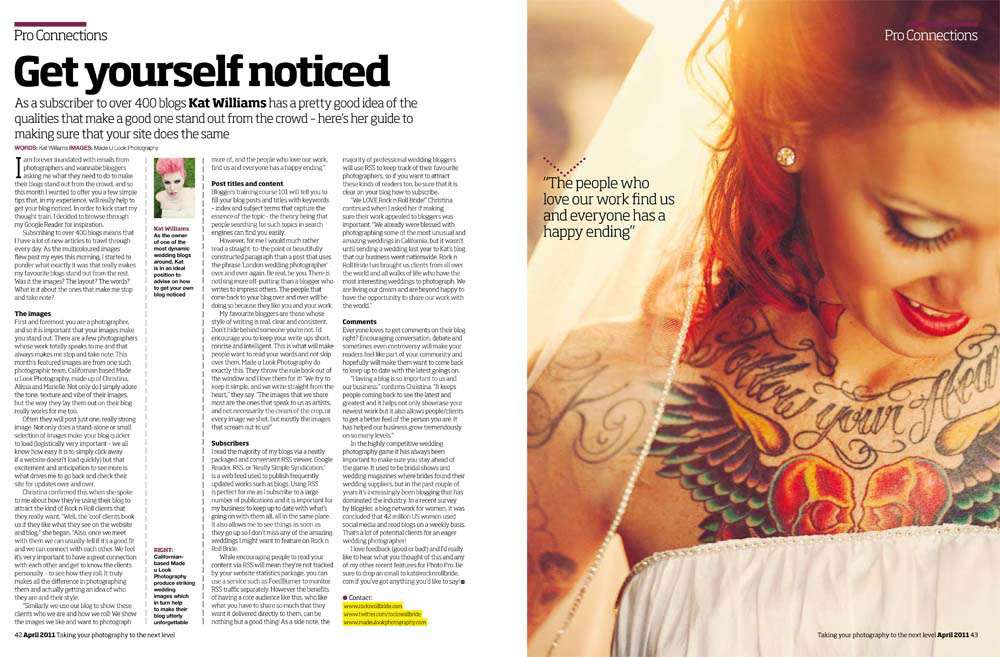 I took a slightly different approach to this month's article in the new look Photo Pro (renamed Photo Professional) Magazine. I used the blogging example of my girls at Made u Look Photography but made the article more of a selection of tips and tricks to make your photography blog really stand out. Do you like the new magazine layout and my new style of article?
WEDDING Magazine
Little hats, birdcage veils, flower wreaths, crowns…there's more to bridal headwear than the traditional veil you know. This month I shared some of my favourite 'crowning glory' moments with the readers of WEDDING Magazine.
Company
I was pretty excited when Company Magazine, one of the UK's leading woman's glossy mags, contacted me asking if I'd be able to help them out with an article on budget weddings. I sent them a couple of my favourite weddings that hadn't cost a bomb and they published 2/3 of them! They also gave me my own little pink box at the end of the three page spread, to share some of my top tips for saving money when planning your wedding.
Click the relevant links here to see my full articles on Jim & Katy's DIY-Fabulous Whimsical Beach Themed Wedding (photographed by Willow Tree Photography) and Greg & Michelle's Low Key, Homespun & Family-Focussed Wedding (photographed by Emma Case Photography)
It's All About Details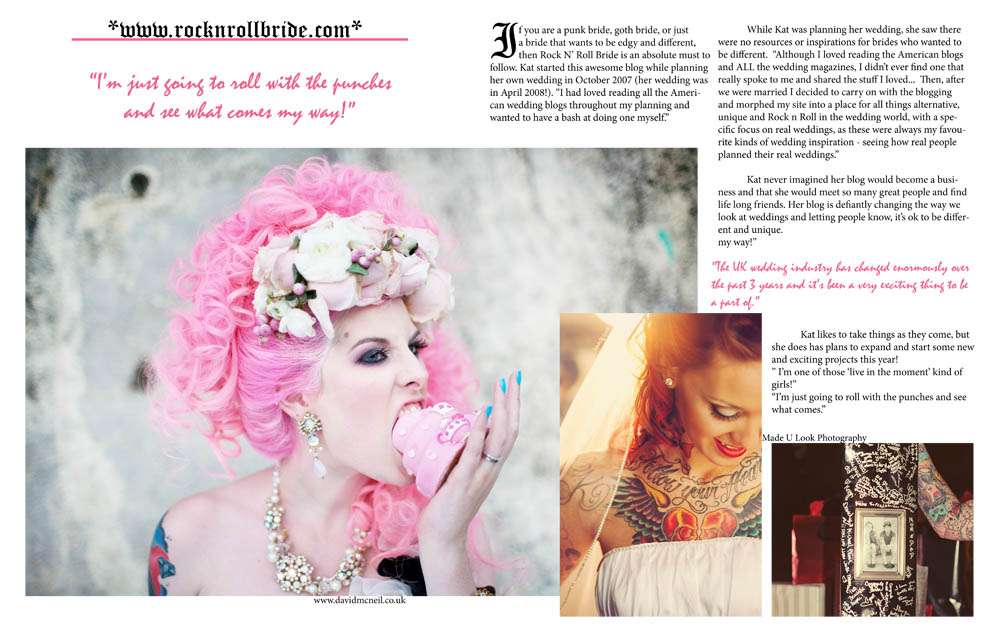 Brand new online magazine, It's All About Details, interviewed me this month about Rock n Roll Bride and my life as a wedding blogger.