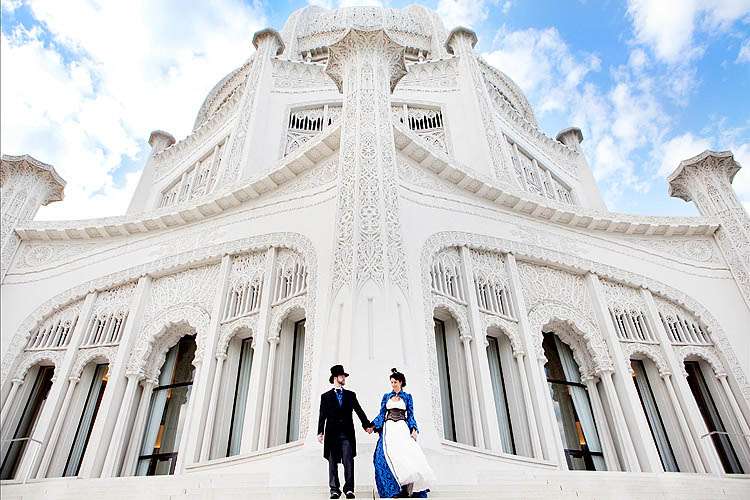 Adrianna & Tim's wedding was inspired by the Victorian era. The wedding took place at Woman's Club of Evanston in Evanston, IL and the bride and groom wore custom outfits to fit the theme of their day.
The couple made their own centrepieces and created the artwork for the tables. "This was a very Do-It-Yourself type of wedding so a lot of things we either made or found ourselves," explained the groom. "We got lucky with a few of the men's suits by finding a formal wear store that was going out of business that had some older grey cutaway tuxedos that they were trying to get rid of."
"Our family helped us in making the flags, we designed and painted the centerpieces which were actually science gear from
American Science and surplus
, created the flower arrangements and decorated the hall ourselves. Luckily the Women's club was a nearly perfect setting without any decorating so we didn't have to do much to get it perfect."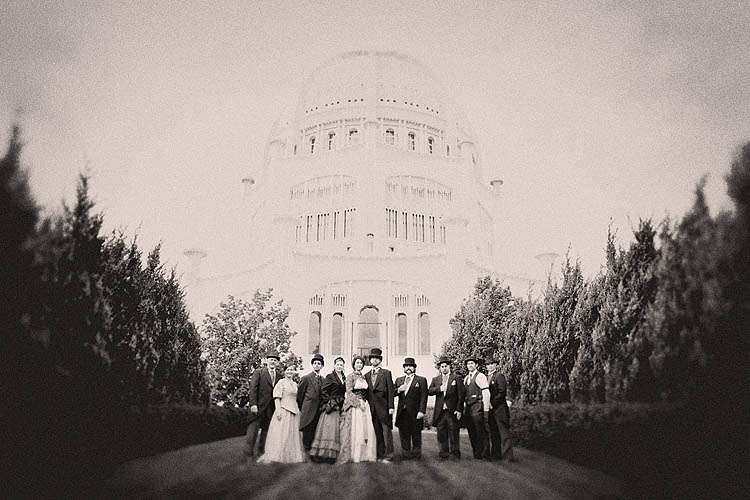 A short and sweet post to start today off, but I think you'll agree this wedding was worth a feature for the images alone. Aren't they fabulous? I just love how the style of photography matches the Victorian theme of the day!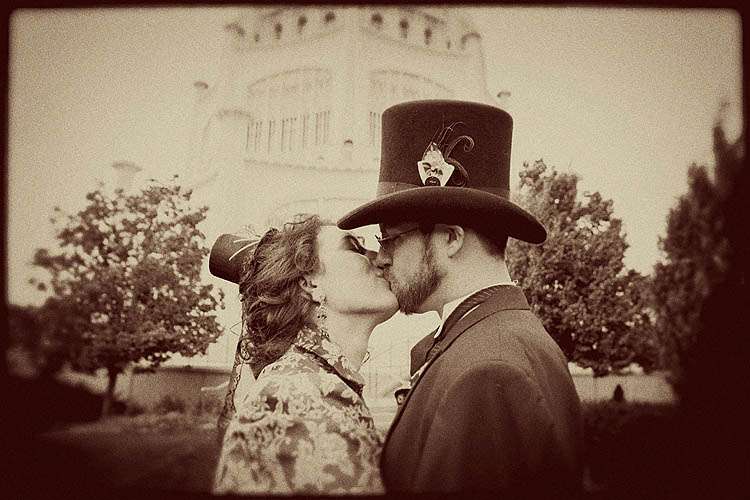 Love and thanks to photographer Robert for sharing this wonderful wedding with us today
Photography Credit: Robert Wojtowicz Images
Venue: Woman's Club of Evanston in Evanston, IL
Bride's Outfits: Custom made by Nancy Wong of Aerisk Fashion on etsy
Groom's Suit: Gentleman's Emporium
Groom's Hat: Hats Plus
Groom's Vest: Estabrooks Design on etsy
Men's Tux's: Savvi Formal Wear