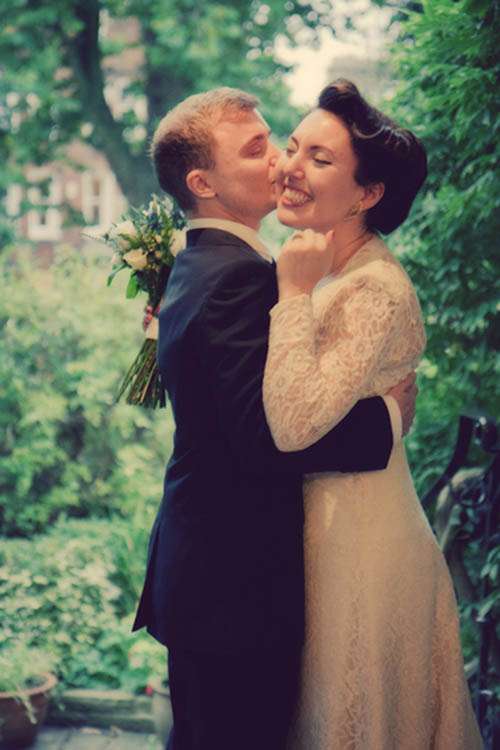 I've got another authentic Rock n Roll couple for you today…and by authentic I mean actual readers of Rock n Roll Bride. My favourite weddings to feature are those of couples who actually read and loved Rock n Roll Bride throughout their wedding planning. It makes me all warm and fuzzy inside!
Melanie & Mark, who were lucky enough to find their photographer's McKinley-Rodgers Photography via a feature on this here blog, got married Burgh House followed by a Rule Britannia style reception at The Britannia Pub in London.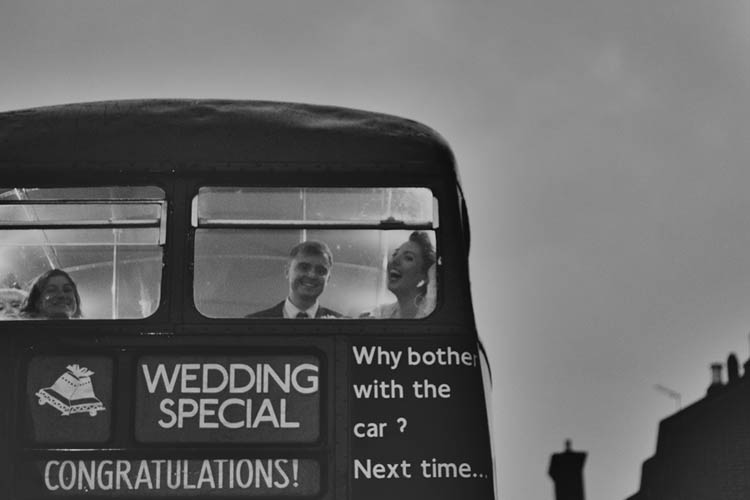 Mel's dress was a really family heirloom made by her Great Great Aunt a couple of years before WWII and also worn by her Great Aunt and Grandmother at their own weddings. With this vintage classic gown she accessorised with Mark's Grandmother's engagement ring, earrings from Tatty Devine and a "yes" necklace from Zoe and Morgan.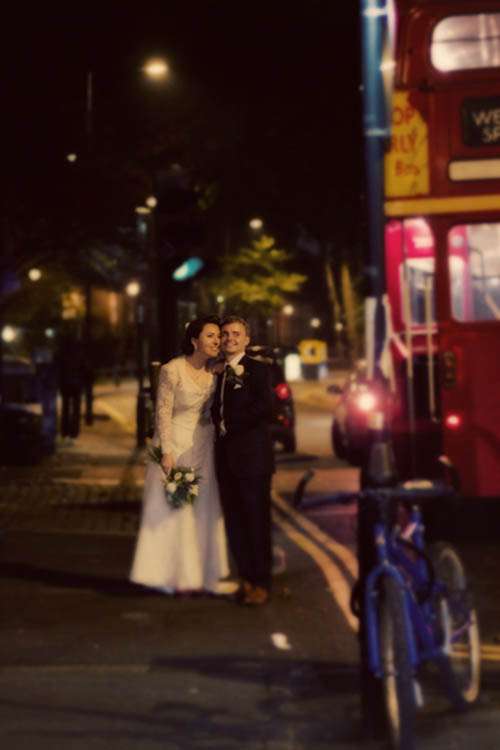 Huge thanks to Mel & Mark and their fabulous photographer's McKinley-Rodgers Photography for sharing this awesome Rock n Roll wedding with us today
Photography Credit: McKinley-Rodgers Photography
Ceremony Venue: Burgh House 
Reception Venue: Britannia Pub
Bride's Dress: Vintage
Bride's Earrings: Tatty Devine 
Bride's Necklace: Zoe and Morgan
Groom's Suit: Paul Smith
Cake:  Cakehole
Flowers: Mother of the Groom
DJ: Chop Shop
Hair: The Painted Lady
Make Up: Amy Elliott
Ceremony Music: Starkey who is signed to Mark's label
Bus: Routemaster Bus
Mr & Mrs Shelly Art: Gal from Psapp