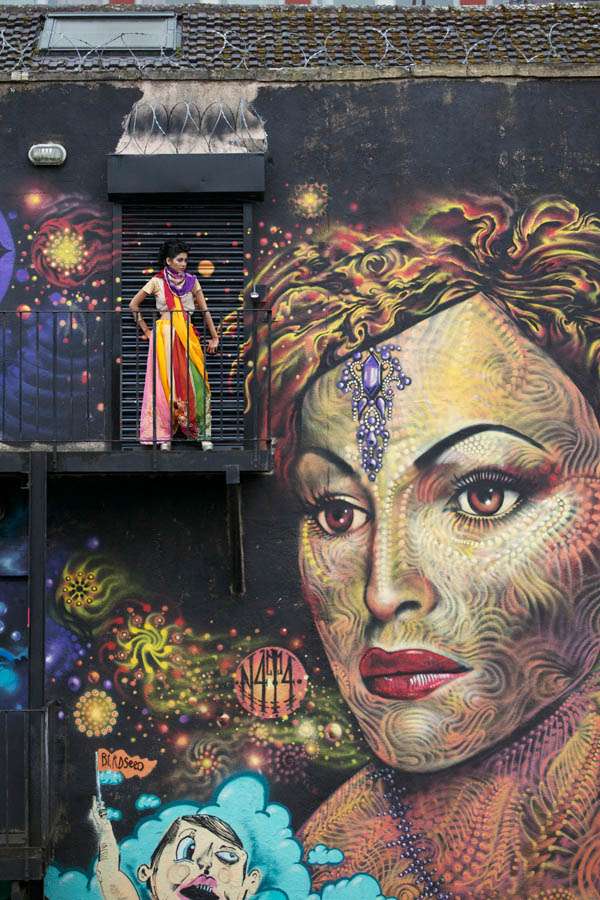 We don't get to see a whole lot of alternative Asian wedding inspiration, so I was thrilled when I received this bridal shoot with an edge from School of Rock graduate Rabbia Ali Shah from the Asian Wedding Ideas blog.
"Seeing the same Asian bridal images can start to get a little repetitive", wrote Rabbia, "and the idea of something a little edgier is one that I had been thinking about for a while. Getting people on board wasn't the easiest of task but getting in touch with wedding photographer Priti Shikotra, changed all that. She had similar thoughts about a shoot."
"So we both set about drafting some mood boards and Priti found a location that would give us a contrast to the usual beauty and formality of Asian weddings. The concept was to inspire modern Indian brides and to show that looking gorgeous, didn't just mean following conventional styling."
"We wanted to keep some bridal elements of course like the dress and the henna, but by hitting the grimy streets of Manchester and experimenting with the hair and make up we fused the traditional Asian bride with an urban element."
Gorgeous! Thank you Rabbia & Priti for sharing these today. I'd love to hear from any of my Asian bride (and groom!) readers – have you struggled to find alternative wedding inspiration that suits you? What would you like to see more of? How are you planning your own alternative Asian wedding? You can see some more alt Asian wedding inspo on the blog here!
Supporting Cast
Photography Credit & Concept: Priti Shikotra
Styling & Concept: Rabbia Ali Shah
Make Up: Aysha Rauf
Hair: Jennifer Falon – jennifer.falon@gmail.com
Model: Ritu Dave
Jewellery: Itsamistry Jewellery
Mehndi/Henna: DQ Designs