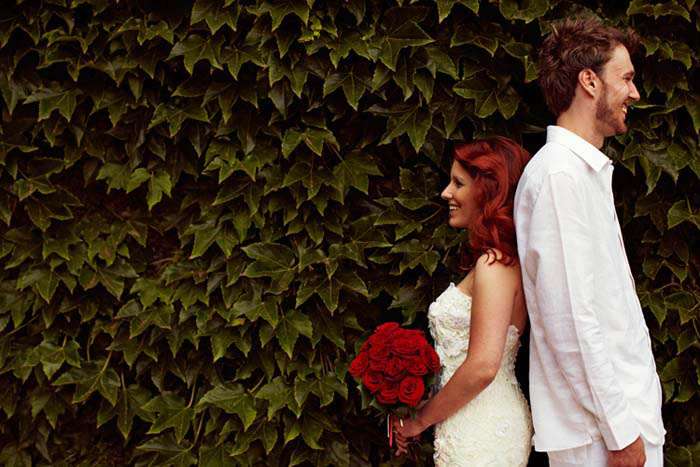 Anna & Andrew had a small wedding with only about 35 guests who came from all over the world. The Spanish bride and her South African groom, who actually both now live in London, had their wedding in Spain at the gorgeous venue Deluz.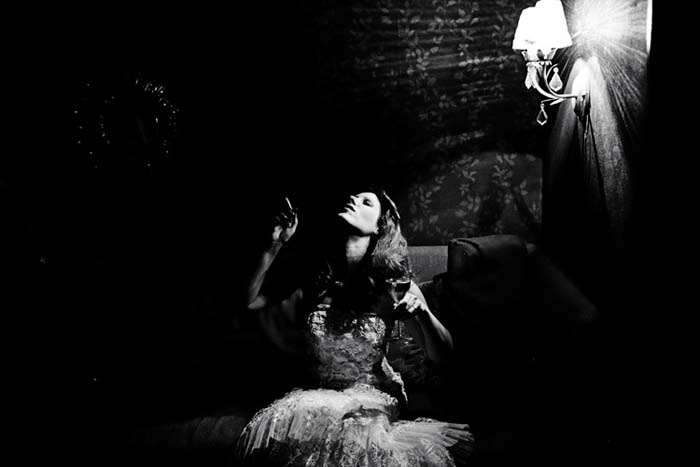 "They were very unconcerned with conventions and just wanted to do things their way" their photographer Kyle told me, "hence the Nightmare Before Christmas/Corpse Bride cake (made by the groom's Mother) the Batman garter, their crazy photographers from Chile, Andrew's brother walked Anna down the aisle, because he's the one who introduced them, their wedding planner was the one who conducted the ceremony, Anna wrote her vows five minutes before the ceremony started. It rained the day of so hard I thought the city would flood, but Anna's mother who grew up in Santander near the water said she could read the sea and that the rain would stop before the wedding. It did. Just in time for a beautiful sunset ceremony. All in all, it was beautiful."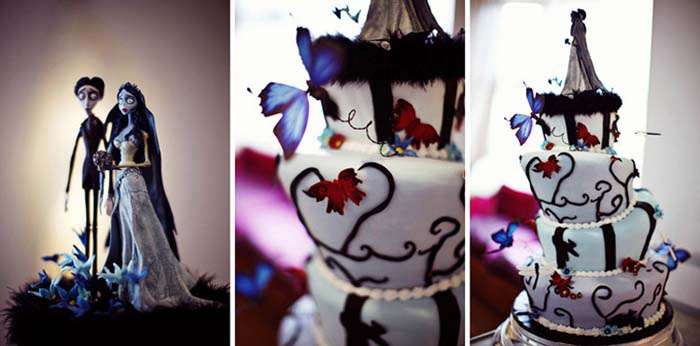 You can also check out their gorgeous trash the dress shoot here
Thanks to Anna & Andrew and their photographer Kyle for sharing these today.
Kyle Hepp Photography will be in Europe in June of next year so are offering incredibly good rates for European & British Brides (they are usually based in Chile) Contact them now for info!
Credit: Kyle Hepp Photography
Venue: Deluz
Bride's Dress: YOLANCRIS
Batman Garter: Found on Ebay
Cake: Iced Wishes – the Groom's Mother