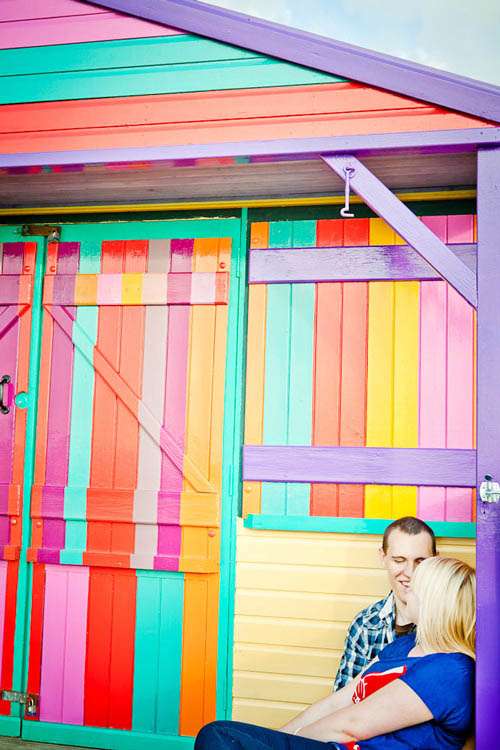 Whitstable is such a little gem of a place for photo shoots. As most of you will know, my last Rock n Roll Bride photo shoot took place there but it would appear that Peri & Ryan knew some really awesome locations to visit that we never found. I mean just check out the multi-coloured beach hut. I love.
The couple, who live in the area (hence knowing all the best places to go!) are having a winter wedding in December so wanted to make sure they cashed in on a gorgeous summer engagement shoot. "It also happened to be the Whitstable Regatta that Saturday so we decided to do the shoot in the evening to catch the fireworks" their photographer Shell told me. "It's the best time of the day really as we got some gorgeous light, beautiful sunset and some fish and chips whilst watching the fireworks! Their nicknames for each other are muffin and cupcake hence the chalk board shots – I wanted to have a fun, whimsical feel to the shoot as they are a cute young couple, and their wedding is going to be 50s polka dots which I think will have a similar feel."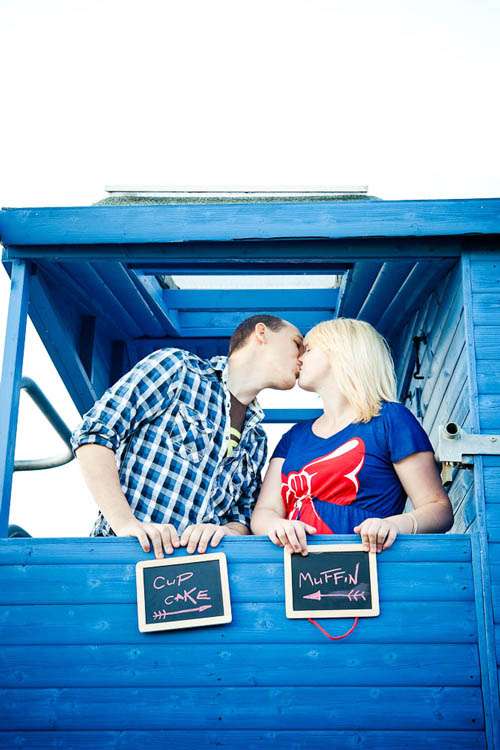 LOVE! Thanks to much to the couple and their awesome (and super duper lovely and crazy-talented) photographer Shell!
Credit: Shell de Mar Photography