I think the phrase 'off the hook' was invented for engagement sessions like this. Danielle & Ed have such amazing style! First up her ring is a custom made creation by Greenlake Jewelry Works…and it's a spider! The heart diamond in the ring actually belonged to Danielle's Grandmother.
Secondly her shoes are in the design of The Empire State Building (wow!) by Geox and thirdly they have a crystal encrusted skull lamp that they found unadorned in a vintage shop. Danielle & Ed added all the sparkles themselves…I  love it. In fact I want one!
The couple are getting married in August and are having a Marie Antoinette theme – now that's a wedding I'm going to want to see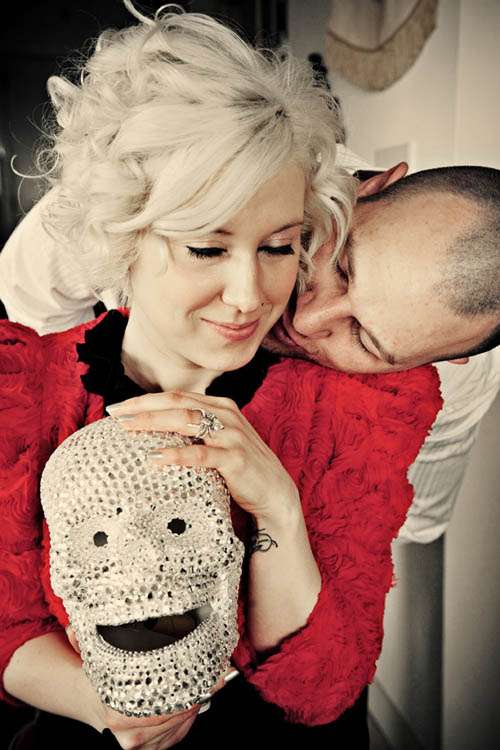 ps isn't their house just fabulous!?!?
Thanks to Danielle & Ed and their photographer Barbie for sharing this session today
Credit: Barbie Hull Photography