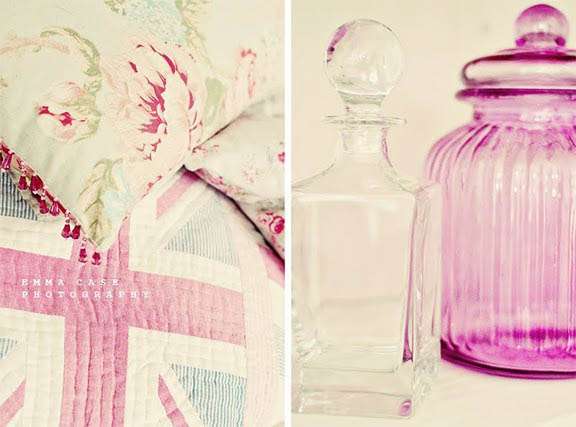 Credit: Emma Case Photography
Hello my lovelies, it's been a busy few weeks over here what with my birthday, our marriversary and then Gareth's birthday on Sunday! However you know me, I've still found time to scour the interwebs and find all these delicious treats for you…and if anything I think this week's edition may actually be bigger than usual! What's that about? Enjoy…

♥ First up, I just adore this set of images by Gala Darling's photographer friend Chloe so I had to sneak it in. Thanks Miss Gala Darling for sharing (you can see it bigger here)
♥ Look what I just bought! The amazing Princess Lasertron made me custom headband. They cost $35 (hello, bargain!) and can be designed exactly to your specifications. I said I wanted vintage bits + black, pink & grey and I am so chuffed with how it's turned out. How perfect would they be for your bridesmaids?
♥ Amazing 'inspired by' gowns from Carolina Herrera. The ballerina dress melts me.
♥ Biker Chic
♥ Lauren & Nick – way too hot.
♥ And oldy but a goody – Gala's lessons in blogging
♥ Nine beautiful years and counting…
♥ Snowy Bridal Session
♥ Stylish New York vintage
♥ This is how to do city hall people
♥ Dress designer Carol Hannah promo shoot by the awesome Caroline Ghetes
♥ A purple fairytale wedding
♥ Isn't she Lovely! Stunning promo shoot for New York boutique Lovely
♥ A super sweet & elegant dress
♥ This gorgeous Betsey Johnson dress would be the perfect dress for a Rock n Roll Bride! Hurry. Only ONE left!
♥ New decals from Shanna Murray
♥ Awesome tattooed parents (to be) – congrats you guys!
♥ Love is in the air
♥ A vintageously chic e-shoot
♥ Upstairs at  Harvard Square
♥ Science Themed Wedding by Amorology
♥ Yellow is thecolur of 2010 – fact.
♥ Hammers and Strings
♥ Brides of Philadelphia – you lucky lucky things! I am officially jealous. The 2010 UnBridaled Expo will be taking place on the 25th April. The event will play host to a whole bunch of amazing local vendors showcasing sustainable and hand crafted bridal accessories and services as well as over 200 wedding dresses at discount prices, starting from just $50! Tickets cost just $10 so if you're in the area get over there!
♥ Simple but utterly gorgeous tablescapes. You could do these yourself!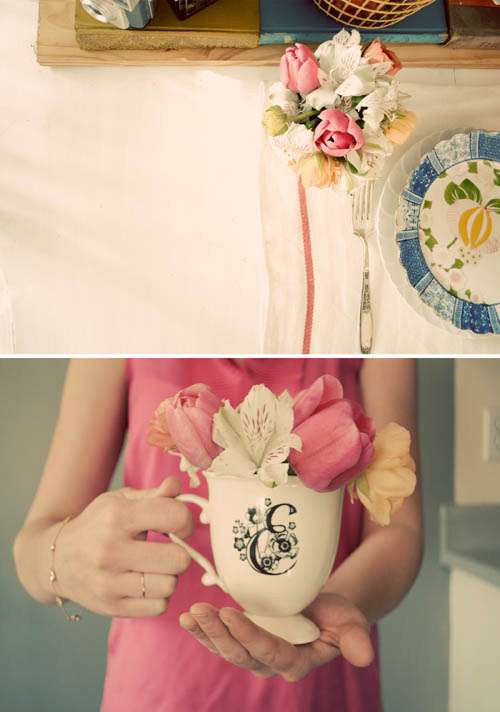 ♥ Sweet 'n flour wedding
♥ Designer licks
♥ These handmade & rough cut pieces of jewellery rule so hard I can hardly bear it. I feel a shopping spree coming along!
♥ A cake tree
♥ Two brides kissing in a mainstream wedding magazine – hallelujah!
♥ Princess Lasertron goes back to school
♥ More yellow inspiration…told ya. It's in baby!
♥ Love the raised hem at the front of this dress– uber cute
♥ Kim & Eric – oh so funky
♥ You'll swoon
♥ Diy Upstate New York Wedding. I am ALL about that dress! Beeautiful
♥ I've been looking forward to this for weeks now and the Luella's Boudoir event (in collaboration with none other then Cosmopolitan Bride) will finally be happening next Wednesday! Tickets cost just £10 and you'll be able to see such wedding greats as Magpie Vintage, Sugalily, Julia Boggio, Jodie Chapman, Utterly Sexy Cafe and more! If you spot my pink head in the crowd be sure to come over and say hi!
♥ Ridiculously gorgeous tattooed bride and a perfectly styled rustic barn wedding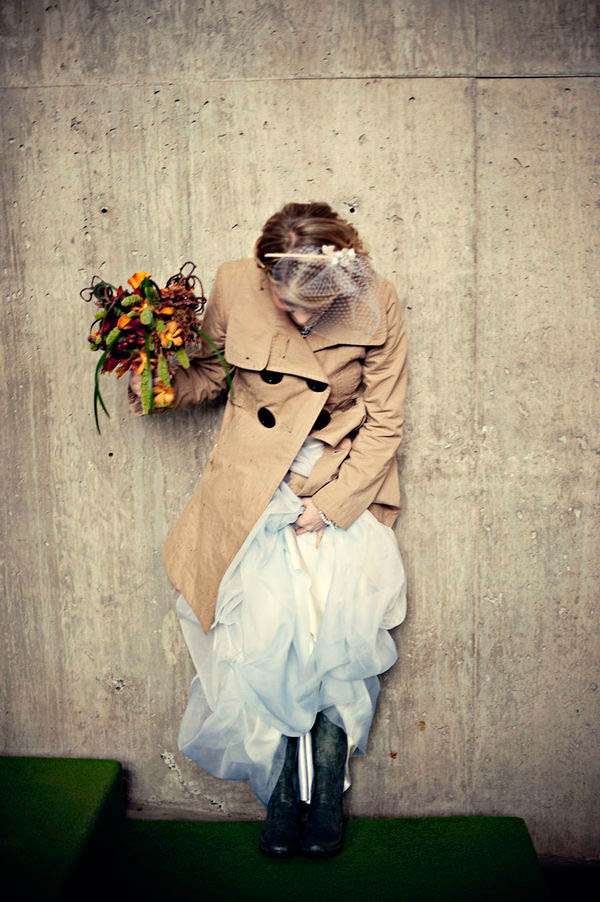 ♥ Oh and yet more yellow…(not that I mind, mind)
♥ Tea length wedding dress and yellow suede ankle boots (!)
♥ Gorgeous retro styling for these newlyweds
♥ Palm Springs I love you – stunning short, ruffled dress bride
♥ Beautiful Bali bride (with not one, not two, but three stunning dresses!)
♥ Diy project – coaster Save the Date's + fun stickers!
♥ Happy Birthday Steep Street! Kelty is celebrating with a new website design PLUS somefabulous treats in her Etsy store (ps I reeeally want one of these pillows)
♥ Fairytale portrait sessions (Wizard of Oz, Red Riding Hood & The Prestige) 
♥ Tasty silver skull groom's cake!
♥ This simple & lovely wedding I found on flickr makes me happieeee
♥ This couple are too cute for words. Love those heart sunnies!
♥ Miss Crack Pipe? Miss Adderall? Now these are some 'Bee's' I can get behind!
♥ Hilarious and fun engagement session video. If this doesn't put a big cheesy grin on your face, nothing will. WATCH IT!
Moko & Yovita Motion Pictures from Axioo on Vimeo.