Last night I was invited to attend the Luella's Boudoir event at the ridiculously gorgeous venue ofOne Marylebone in London which I'd been looking forward to for weeks. It was such a fabulous event with some of the best vintage-inspired photographers and wedding vendors on show for all those lucky brides-to-be. I had some serious dress/shoe/jewellery envy for everyone who was actually allowed to buy the stuff on offer. Can I be a bride again? Pweeease!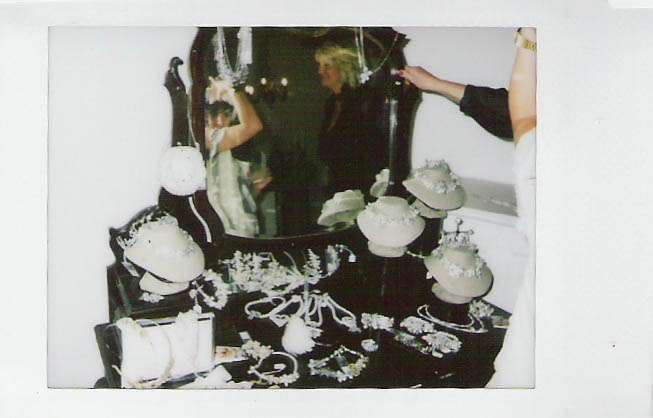 Magpie Vintage and their gorgeous stand
I'd just like to say a huge thank you to Rachel Attwell who organised such a classy, elegant and kick ass  event and to Cosmopolitan Bride and You & Your Wedding Magazine for sponsoring the show. Some of my favourite vendors who you simply must check out were there. I have never met a nicer group of people! Magpie Vintage had one of the busiest and sparkiest stands there and Emmy Shoes were always rammed with brides checking out their gorgeous heels. Luella's Boudoir (their shop is in Wimbledon) were of course there to showcase some of their new and gorgeous dress and accessory designs, and the fashion show was certainly a hit with all the brides-to-be. I kept glancing at all the excitable girls around me as the models sauntered down the catwalk, whispering to their friends "ooh I want that one!" All the dresses, bridesmaids dresses and accessories at the show were all designed as exclusive collections for Luella's Boudoir and are  available for purchase directly from Luella's Boudoir.
Designer: Luella's Bridal Collection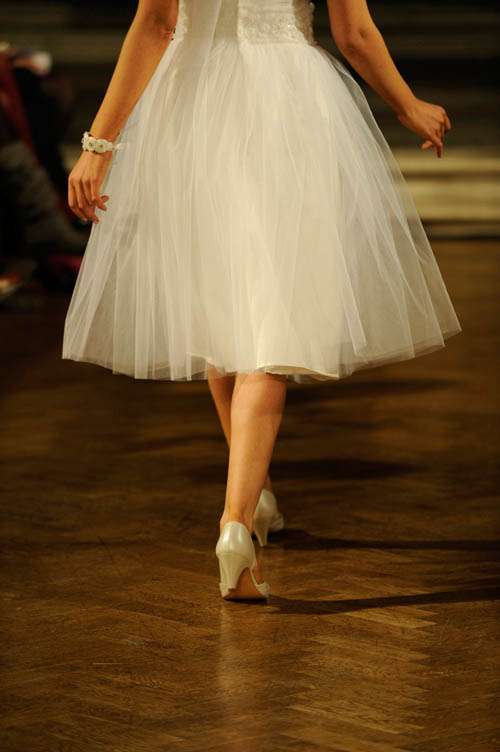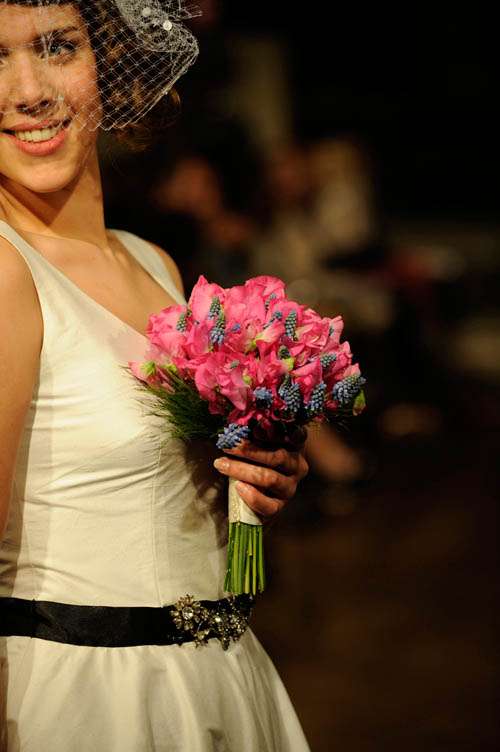 Designer: Charlotte Casadejus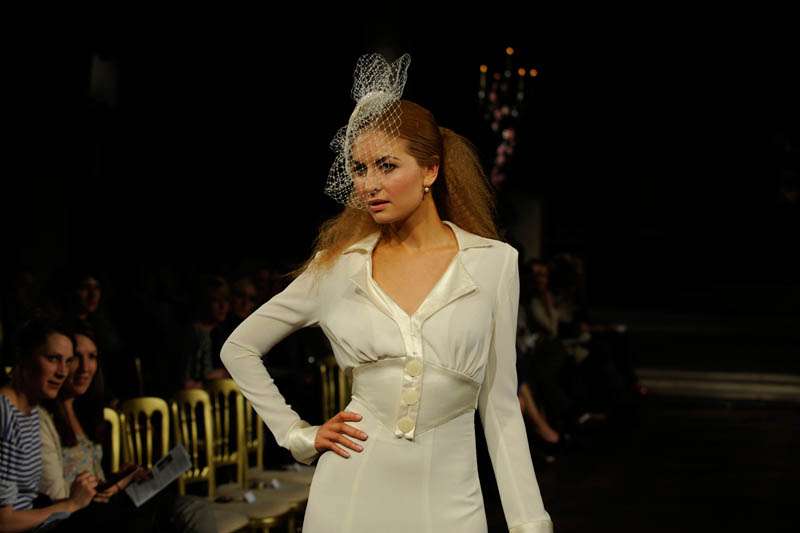 Designer: Lisa Redman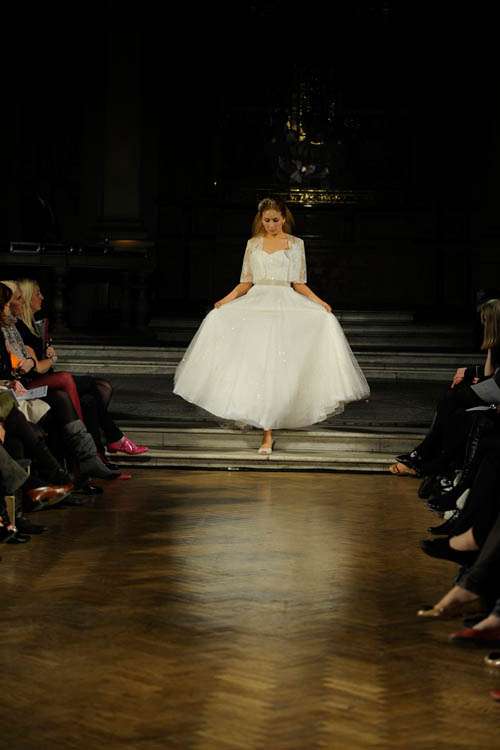 Designer: ButtonBelle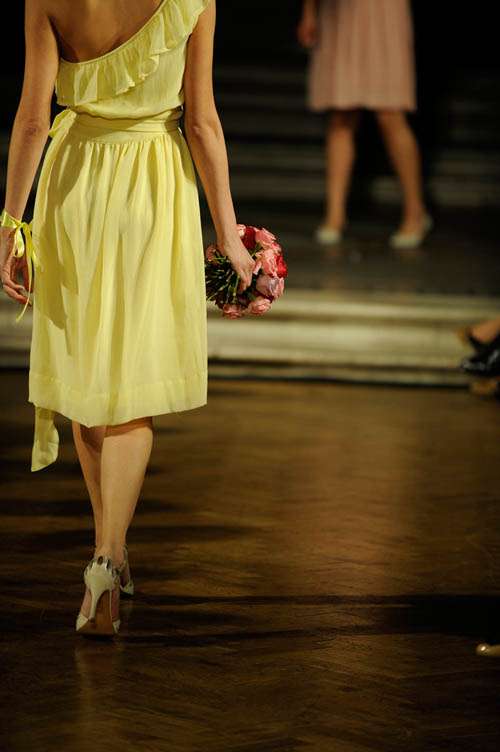 Special thanks to Neil from Eye Imagine for sharing his Catwalk pictures from the event
I also finally got to meet the fabulous Jodie Chapman (photographer) Emily Quinton (photographer) Tiffany Grant Riley, Luella's planner (helped by London Bride) Anna and the Ring (blogger), Eye Imagine (photographer) and DC Bouquets (who gave me a lovely gift which she'd named after me! Thank you so much Debbie I was utterly touched) for the first time as well as catch up with some old friends.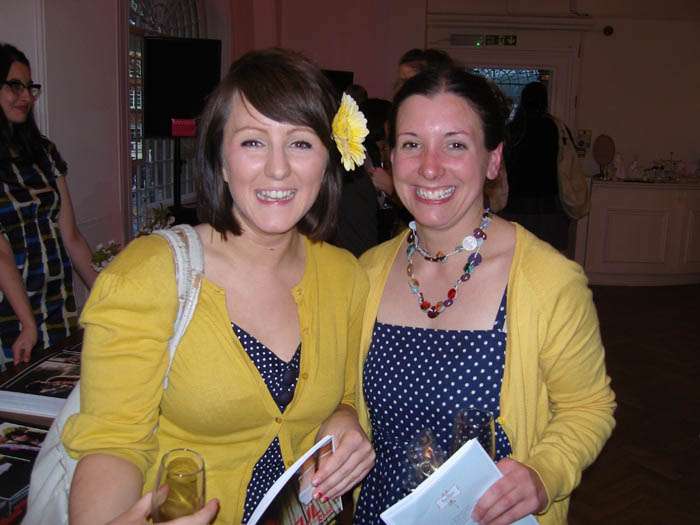 Whoops! Emma Case & Emily Quinton rocking the same outfit. I told you yellow was in for 2010!
Sugalily (stationary), Rosie Parsons (photographer), Julia Boggio (photographer) Emma Case (photographer) Always Andri (planner) and David McNeil (photographer) were all there either exhibiting or enjoying the show themselves.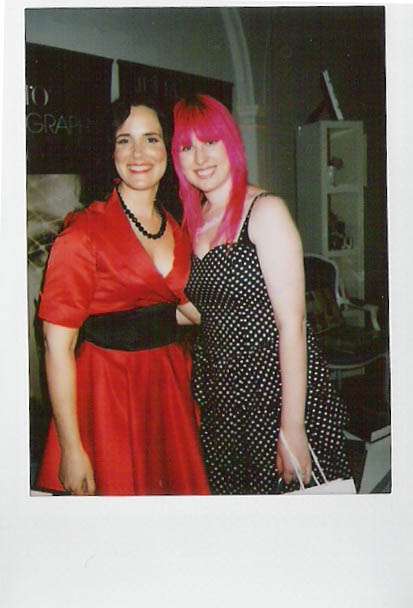 Julia Boggio & I – candy clash a go-go! (and yes I was in polka dots too!)
I left a very happy blogger with my goody bag which had Benefit make up, OPI nail varnish and a West Eleven cocktail in it (I got a Cosmopolitan – officially my favourite cocktail ever!) which I have to say is probably the best goody bag I've ever had!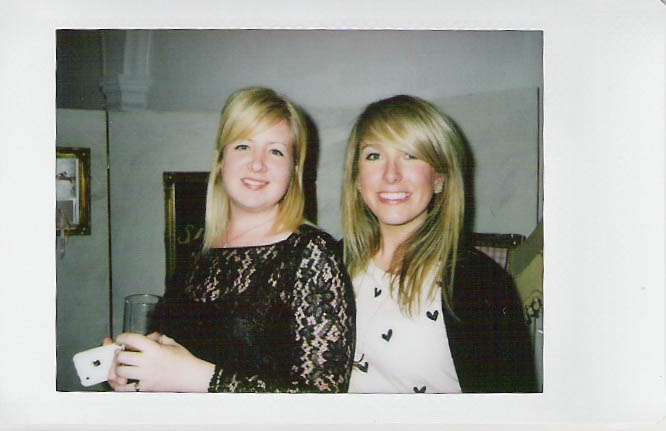 The lovely lovely Sugalily gals
Finally another huge thank you to everyone involved in the event yesterday. I had an utter blast! Roll on the next one I say…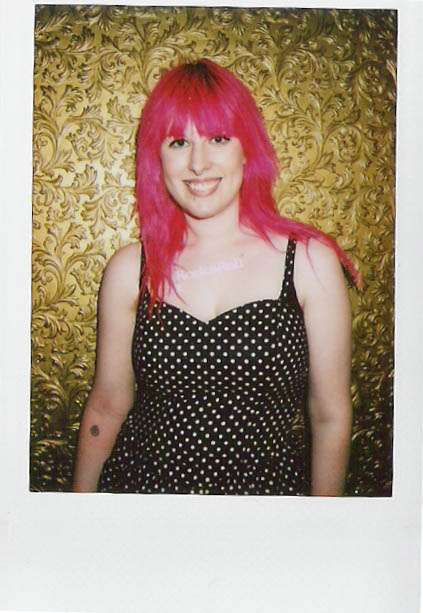 We just liked this wall in the toilets! Photo by Emma Case
Instax images by me
Professional catwalk images by  Eye Imagine