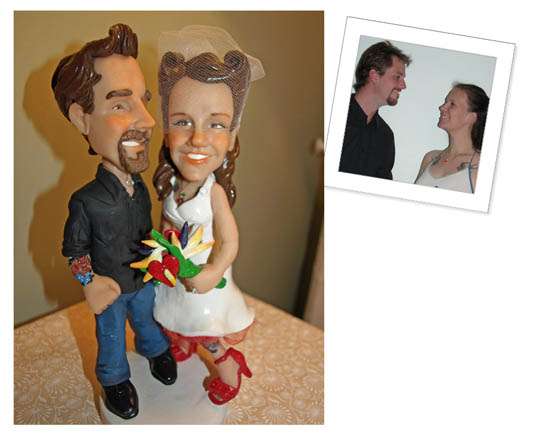 Have you been looking for that perfect cake topper? One that's funky, cool, original and suits you down to a tee? Well my dears I have the answer! I'm sure you've all heard of custom cake toppers before, but I think the ones by I Do Cake Toppers are by far the best I've seen.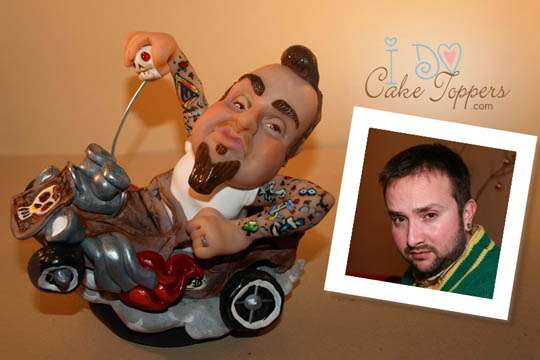 You simply send a photograph with your order and Christina will make a custom cake topper which is a perfect reflection of you. Your 'mini-yous' are the perfect touch for your special day depicting your likeness, outfits, hairstyle, pets, hobbies and everything in between. They stand approximately 8 inches high which makes them the perfect size for a keepsake after the last of the cake is gone.
Go check out the gallery of past examples and you won't be short of inspiration.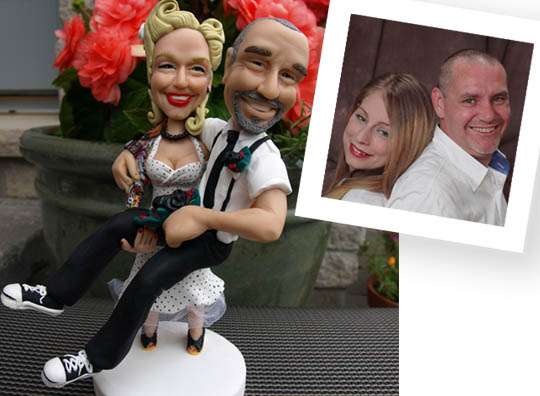 I am also totally crazy about her super kawaii 'Originals' series. How can anybody not fall in love with the adorable milk & cookie or coffee & doughnut set?!
If you are a photographer or wedding vendor and are interested in being featured in a future 'Under the Spotlight' post then drop me an email for all the info.