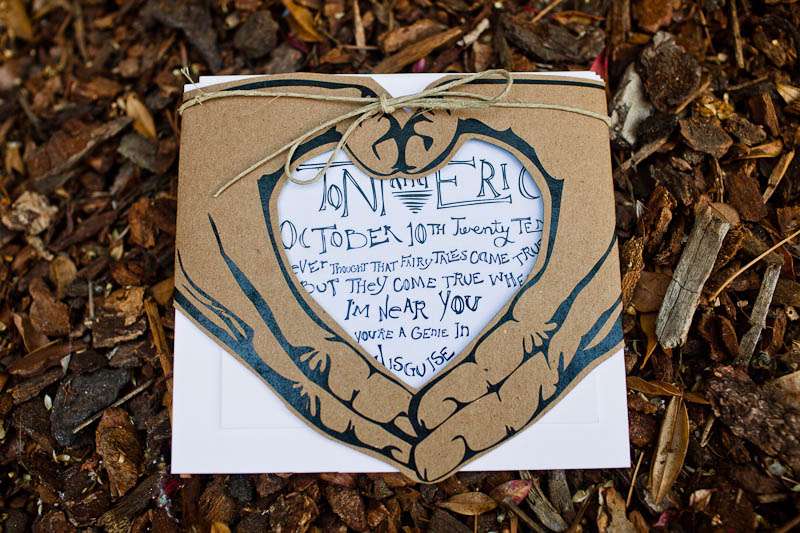 Based out of San Luis Obispo, California, August Kreowski, the man behind 8 Illustration has a passion for creative, alternative and unique Rock n Roll couples and their fabulously personalised weddings. He creates custom and one-of-a-kind invitations and paper goods for the most quirky couples out there!
"My perfect client is a couple who likes to create a theme for they're wedding…(I love themes!)" he told me. "I love to work with someone different, someone seeking custom and something never seen before. I want couples Who want to push the envelope, I want to get more wild more imaginative. Couples like this excite me because I want to push the limits of my creativity as well."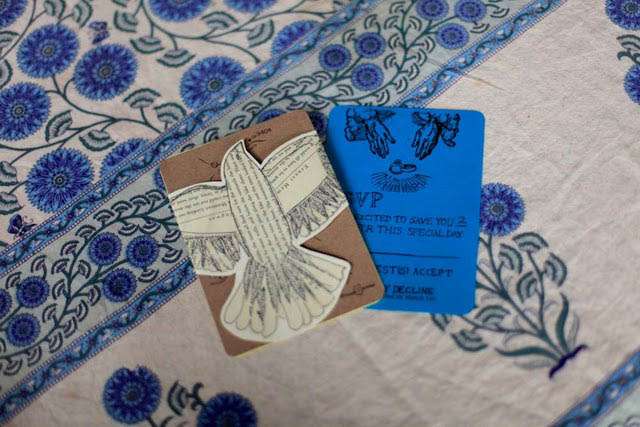 "I like to get to know my clients first off, talk to them about how they fell in love, what defines there relationship, and if they have a theme for there wedding. After brainstorming I like to sketch out a custom design based on the couple."
"After approval I get to work bringing the sketch to life. Most of my designs have an interactive element so that their guests spend more time invested in the invitation. My job is to create excitement for my client's special day. This interactive element includes anything from creative folding, custom cut outs, twine, origami and word games."
"I pride myself on 100% custom made which means all the invitations pass through my hands (several times). I love to create fonts, use interesting paper types, draw maps and address envelopes. I have fun creating art that fits perfectly in an envelope. It's the mystery and the excitement of love that fuels my crafts."
With a passion for art and design, and with his personal inspirations coming from street artists like Banksy and Shepard Fairey, August's work has a really modern, urban feel that is sure to appeal to many a Rock n Roll Bride. "I love the work of Banksy and Shepard Fairey because of their message and ability to create knowing that it could be destroyed/covered up moments later," he explains. "They paint for the love of it and nothing else using walls as a canvas. It makes me want to bring a similar mindset within my artwork."
8 Illustration is based in San Luis Obispo, California but had worked on commissions from all over the world.
Prices starts at just $5 per invitation, which includes the design process, printing, envelopes, assembly, custom addressing and custom return address stamp. "I also always try to throw in something special for each couple for example these stencilled tote bags I've just created" August concludes.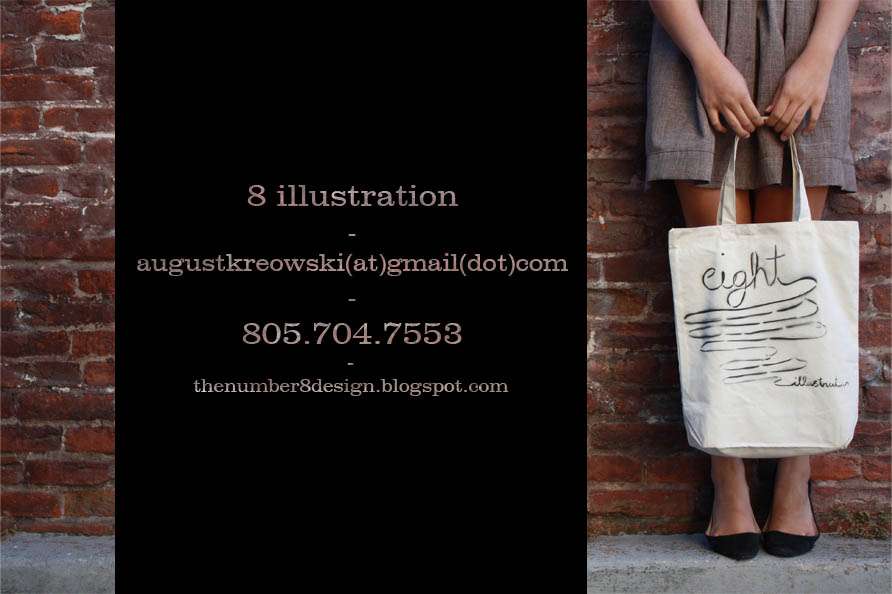 Prices vary depending on added extras such as save the dates, programs, menus, wine labels etc… Prices are on application.
For more info on 8 Illustration and the awesome service on offer, be sure to check out the blog and or drop designer August an email to augustkreowski@gmail.com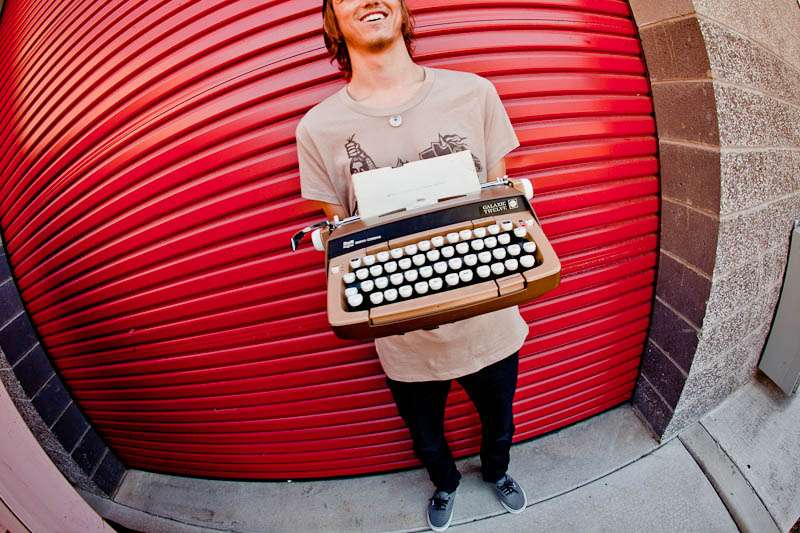 If you are a wedding professional and you would like to be considered for an Under the Spotlight feature please feel free to send me an email!