The photographer certainly knows best with this one, so over to Wes for all the details behind this tattooed, painted, vintage fashioned shoot:
Melissa & Grant's Trash the Dress session was totally rocking from the bride's amazing tattoos to their desire to have lots of fun with paint and silly string!  The bride wore a vintage gown (not sure of the designer) and  it up with a pink crinoline underskirt and a pair of sweet hot pink heels.  To be fair, this was not the dress she wore for her wedding…she had purchased two and decided to wear one on her wedding day and one for the TTD.  All in all they were a simply awesome couple who were down for anything.  BTW, we used nontoxic paint so as not to damage the natural surroundings and picked up every last piece of silly string.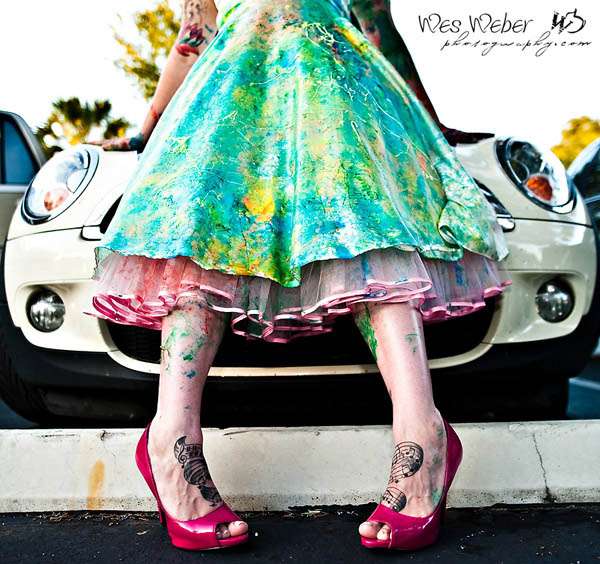 Thanks to Wes for sharing this fun shoot. Painting a dress is certainly cool.
Credit: Wes Weber Photography