Hi…i am desperate…my lil man and i are planning a wedding but it has to be done ASAP!!! i am getting shipped out soon. he has a pretty serious medical condition and may not be with me long…like he may pass why i am deployed…we don't have a ton of money but we NEED to do this for us..any suggestions. i am VERY crafty and open to suggestions. birds, skulls, and stars are a pretty big deal for us…thanks for the thoughts and help!!! Love riotgrrrl
Planning a wedding in a short time frame is certainly possible – in fact bar the venue, photographer and maybe the dress, everything can be done last minute (note: I actually think you can get these 3 things pretty last minute too, they can easily be got around with a bit of creative thinking) You haven't said exactly how soon the wedding needs to be, but I've heard of people planning gorgeous weddings in just a few short weeks so let's work with that timeframe. You just need to be organised, you need to be fit to bursting with ideas and you need to ask for help. Your wedding will be perfect I'm sure, but here are a few tips and tricks that I hope will help your planning run a bit smother.
♥ The Ceremony and the Legalities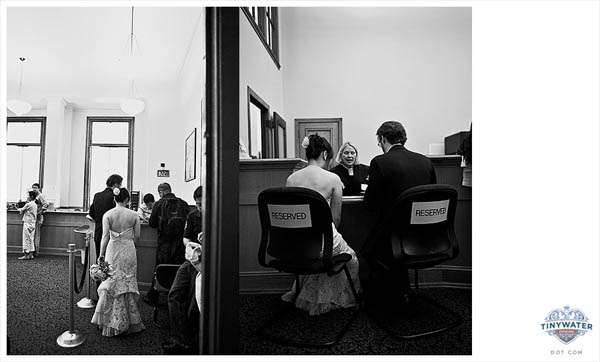 Tinywater Photography
As time is against you, the quickest and probably easiest way to tie the knot would be by going to the courthouse/registry office instead of hiring a registrar to come to you or organising a church wedding. Religious ceremonies are notoriously (and kind of ironically) the most difficult to organise as not only to you often have to jump through a series of loops but, for Christian churches at least you have to give at least 4 weeks' notice so they can read the banns of marriage, you often have to be a member of the church you want to get married in (or have to pay for a licence) and let's not forget to mention the availability – churches are busy places!
For the registry office route just give them a call and find out when they have availability. Remember your actual ceremony doesn't have to be on the same day as your reception and if the actual marriage is the most important thing to you I would say go for it as soon as you can. If you try and book on an out of season day of the week/time of the year I shouldn't imagine a long wait…just avoid midday, on a Saturday in the middle of June! Buy yourself a beautiful dress, hire a kick ass photographer and off you go.
Tip: don't forget the photography! In a situation such as this these photographs are undoubtedly going to be the most sentimental in future.
♥ The Dress
Sarahklou
If both time and money are an issue, I would avoid the traditional wedding gown route at all costs! Most bridal shops will take up to 6 months to make and complete and order. Hunt out sample sales in your area (where you can buy and take away off-the-rack, usually old sample dresses, then and there) thrift or charity shops for second-hand or vintage dresses, etsy, ebay and the high street. I'm not sure what country you are based in but in the UK, there are a number of high street retailers that also have a bridal line. Places such as Monsoon and Debenhams offer beautiful dresses for a fraction of the price and bother of the traditional route.
♥ The Venue
Your best bet for a speedy reception would be to have it at home, or the home of a friend or family member. If space is an issue then you could always hire a local village or church hall (again, usually for a fraction of the price of a traditional venue and decorate it yourself. Think creatively. Restaurantsand bars are also great options for venues. Not only are they pre-decorated but are often surprisingly cheap. We had a venue disaster when we planned our wedding and had to find a new one at short notice. One of the options we considered was to hire a really fancy restaurant and the total price for the hire was about £300!
♥ The Yummy Stuff
The obvious choice to save time (and money) is to DIY the food. Ask friends and family to all bring something to share and have a huge, awesome and eclectic buffet! You could ask them to stick to your favourite style of cuisine too to make it a bit more interesting than sandwiches and sausage rolls too…how about a Mexican feast?! Mmmfajitas, enchiladas and nachos!! If you don't want to risk putting the cake in someone else's hands (so to speak!) there are many places you can get a cheaper alternative. Most supermarkets now do a simple wedding cake (Asda, Tesco and Marks & Spencer here in the UK) which you can decorate yourself, or of course there is always the ever popular cupcake option – cute and cost effective and you could make and decorate those yourself easily. Or maybe go nuts and have doughnuts on a vintage cake stand? Or a cheesecake? Or French Fancies…or jam tarts!? Yum. The world really is your oyster. Think about what you love to eat and do it!
♥ The Entertainment and Music
Chennergy
Bands and DJ's can not only be expensive, but often have to be booked way in advance. If space, time and money are limited than scrap it! Set up an ipod or cd player to crank out all your favourite tunes. Honestly, in the excitement and fun of the day most people won't need 'entertainment' – your wedding will surely be such an awesome party they will be entertained enough!
♥ The Memories (the photography)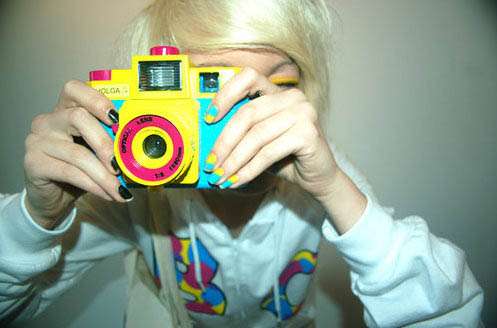 Drops of Jupiter
As you well know, photography is one of my biggest passions and really is something I would never say scrimp on! However most good photographers need to be booked way in advance (however still check because they may have had cancellations, or if you're not having your wedding in the peak season or on a weekend they may well be free anyway.) If you can't afford to spend £2000 on a photographer, then why not try and find a cool photography student or some talented friends to help out? (Note: Don't forget about free wedding photography contests! I often run them on the site and lucky you, I even have one running right now!) I went nuts over this 'snap station' tutorial I saw on The Bride's Café – what a great idea! Another cool idea might be to then book a professional for a wicked day after shoot. It will cost you between £250-£500 and you'll then have some fantastic professional shots to remember your day with.
♥ The Décor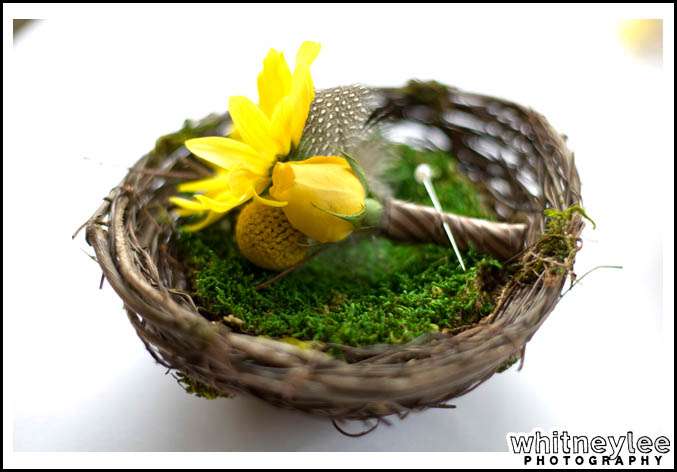 Credit: Whitney Lee Photography
Surely you should be in your element here! Get online and research research research! Blogs such as Once Wed and The Bride's Café always post great DIY tutorials and the gorgeous real wedding should give you some ideas of your own. Off the top of my head and thinking about what you love, how about homemade papier-mâché skull centrepieces, birdcages with vintage touches like broken jewellery, candles and old books spilling out, fairy lights, glow in the dark stars…There really is a world of possibilities out there!
Posts featuring skull ideas
Posts featuring bird ideas (and here)
Posts featuring birdcages
Posts featuring fairy light/star ideas
Final tip: Take a few hours and go through the Rock n Roll Bride archives. I can't possibly post a link to every wedding I know will inspire you as there is just too much. Seriously, research and ideas are invaluable..and it's fun!
So, what do you think? Do you have anymore killer tips and tricks for riotgrrrl? Leave your comments and worlds of wisdom below and if you too have a dilemma you want me to try and tackle, then drop me an email and I will try and feature it in the future.