What I love the most about blogging is making friends and getting to know people all over the world. The bride, Sarah actually emailed me a few months ago to ask my advice on something and so I have been looking forward to seeing their wedding and her bridal shoot since then…and I now have a new friend who's moving to London next year – woo!
Dustin and I are both in the creative field, so we definitely wanted to put our talents (and our friend's talents) to good use. We had friends create the save the date poster, read poems for the ceremony, play guitar and sing during the ceremony, create the invitations/placecards/programs, you name it!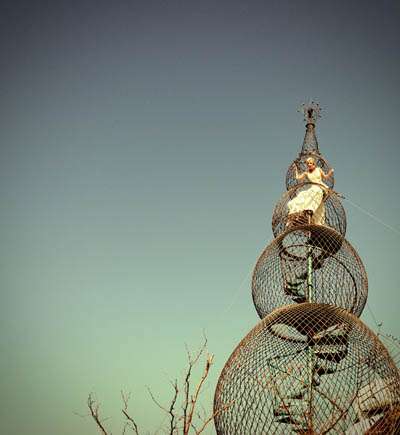 My dress is a modified Casablanca dress. They custom created this dress from about 4 different styles that I loved. I never realized they did this sort of thing, and am so glad that I asked!
We splurged on a photobooth. My degree is in photography, and something about the vintage black and white photos still grabs me everytime. Even the smell of the chemicals was great. We did the math, and it ended up being about $10 per guest for unlimited use of the photobooth. We just considered it a really expensive favor. And some of the photos that we got from friends and family were absolutely priceless.
I knew exactly what I wanted for the centerpieces – curly willow in a tall vase. My florist tried to quote me at $75 a table for this. SEVENTY FIVE FREAKING DOLLARS FOR STICKS IN A VASE. So, my mom and I did it the day before the wedding. I think we may have spent $100… for all 19 tables. I found a friend with a dying curly willow tree over the summer and offered to cut some of it down for her. We got vases from a wholesale supply store.
Thanks to the lovely Sarah & Dustin for sharing their day with us
Credit: Kaite Roberds Photography