Hello again you gorgeous creatures, I hope you didn't miss me too much this weekend (although I was pretty rubbish at staying away – my phone kept me up to date quite nicely with Twitter and Facebook!)
I'm starting this week off with a bang, firstly with the adorably indie Leanne & Nate and their beyond perfect engagement session (helped along by Leanne's amazing Betsey Johnson dress. I want!)  Photographer Noa has really been making waves in blog land over the last few months and as always it is my absolute pleasure to share this session that she sent me.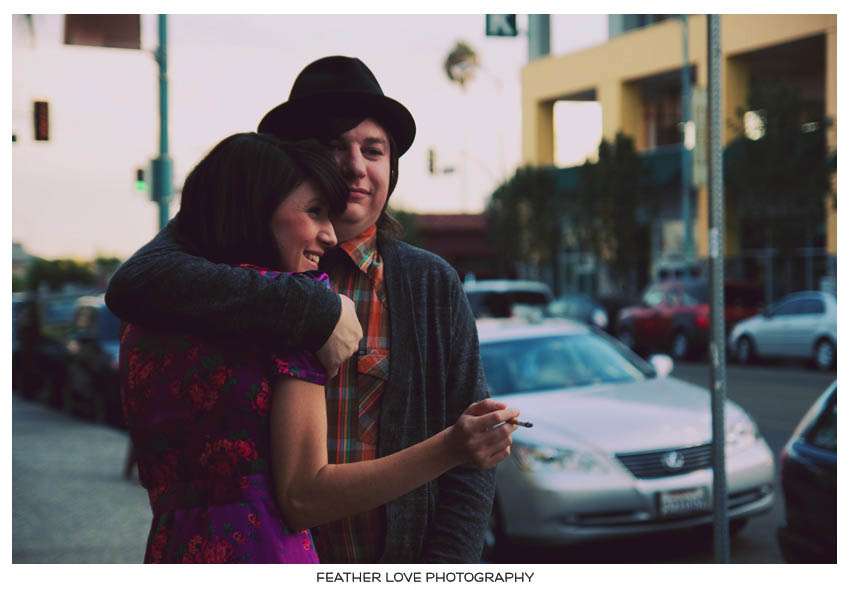 As always thanks Noa. You rock my world!
People, hold on to your knickers and pop back here in a few hours to find out your three finalists for the Erica Berger Trash the Dress contest. In the words of Dermot O'Leary "They'll need your votes!" (I understand that only makes sense if you're in the UK but oh well!)
Credit: FeatherLove Photography