I have had some amazing responses from you guys about Danny & Dena's inspirational 1930's style wedding so I knew you would all want to know more about the couple.  I was lucky enough to interview the pair..enjoy…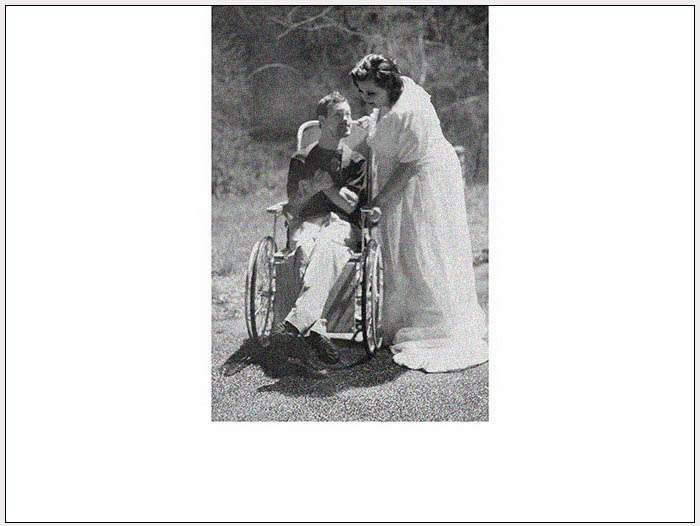 Where did you guys meet?  I became a fan by viewing "King Gimp" and felt that I should contact him directly to let him know how inspired I was.  It began with a phone call and had a bit of a communication problem-we followed with emails and he "wowed" me by his long responses (I felt so special and groovy – I later found out it was all cut and paste!!  Even a king has "Trick's up his sleeve".
Was there a proposal? It was a day that he became a "Master-of Fine Arts" (After dinner Graduation Party) We invited our friend/family to cocktail hour afterwards. I set up the event like we were on a picnic…(one of my most favourite memories of Danny was a spontaneous sunny day-I took him for a picnic and had a bottle of cheap beer and some sandwiches, he lay in my lap and told me that he had so many dreams of that moment.  I was so surprised how I was able to accomplish that wish and it was so easy.)  I had a picnic basket on the table.  I blindfolded him (he says he can't close his eyes because of having Cerebral Palsy-I think it's because he doesn't like surprises…) I put a OLD MAN'S tie, suspenders and hat- I unveiled him and asked if he would grow old with me.  In his film, it was a pivotal scene where he is lost in his thoughts saying he feels like he will grow old, alone.
You got married on April 1st. Is that a special date to you, was there a particular reason you chose to get married on April Fool's day!? Two fools in love. Our mission in life, to laugh. Jokesters to the end.
Dena, where were your dresses from? Was it a deliberate decision to have more than one dresses?
We are BIG recyclers and felt that our garments should be just that.  I went to the Goodwill and bought 3 wedding dresses.  Found a woman on Craigslist as a seamstress.  She was disabled and we LOVE to advocate that message…unfortunately, she fell down her stairs a couple weeks before our wedding…yet still had continued to create.  Up until the day of the wedding the dress was completed.  After a certain point, I wasn't willing to allow this over-take the moment of excitement.  I called Danny at 5:00 p.m. (our wedding was at 6:00p.m) Left him a message:  Daniel, I want to let you know that our garments will not be ready…I started to cry.  I am not crying because I'm upset…it is because I can't wait to see you at the alter.  Whatever we were dressed in here and now….We will go "As-Is."  We will be ourselves.  The dress showed up right after the ceremony.  When I saw it, I didn't want to put it on because I finally felt like it was meant to be this way.  The dress is nothing of what I wanted.  It was what the seamstress wanted.  The truth is, it was a riot. When I put it on, I totally started cracking up because it looked like a "HOT MESS".  I then thought….you know this is April Fools Day, why not laugh about the experience rather than getting all pissed off.  Danny thoughts:  It's a fucking parachute.  My thoughts of his garments:  Can you please tell me why in the hell my husband is wearing a prom dress?  The next day, we buried it in the dumpster along with a few flowers to lay it to rest.  It actually the BEST PHOTO of the garments.  Unfortunately, the bride and groom were no where near it. Hahaha.
Can you explain a little about Danny's condition? Danny has Cerebral Palsy.  He was a 12 pound baby.  The doctor was trying to deliver two babies at once and gave his mother a medication to stop the labouring.  This delay of oxygen gave Danny brain damage.  He actually passed away and a nurse rubbed him…brought him to life.  He often says, "Having Cerebral Palsy is just a part of my personality."  One might think that he would hold a fierce grudge, considering it was medical error that could have been prevented.  You will never hear him carrying venom…he feels his life has purpose.  I couldn't agree with that more.
Danny, I have seen your art work everywhere. It is aaamaizng! How did you get into art?High school.  Java is his inspiration.  A private collector once purchased  a piece of work and put between his personal collection :  Mattiesse and Piacasso.  
Your wedding had a 1930's theme. How did you decide this was the theme you wanted to go for? Is it an era you have always been fascinated with? The Senator Theatre was built in the 1930's…Danny's film was premiered there in 2000, they gave him a cemented walk of fame and felt that it brought a lot of magic during a wonderful time in his life.  Everyone dressed the part but more importantly-they had fun seeking their own garments.  It gave reason to giggle when you shopped.
The wheelchair was purchased off of Craigslist.  It was journey picking it up.  The ad read "in New Jersey"…which was a green light for me.  Great…3 hours away…I can do this.  Suddenly I found myself lost and frustrated…ready to give up and called Danny at home to fill him in on my ugly feelings.  With a bit of investigation….he delivered me to the place where I should be.  It took in total 14 hours to retrieve it.  Danny said, "This is a symbol of marriage….just when you get over-whelmed you must continue, never evade".  He said, "Welcome to the beginning of our life".  Hahaha.  That wheelchair was like a mother having a child.  The moment you see your beautiful gift, forget it….all the pain is dismissed.
Any vendors you'd like to give a shout out to?  Our "Sugar" Dream Team (MangoRED/Dino Lara/Jason Magbanua) Our photographers from the Philippinesand a restaurant that never waivered the craziest idea of bartering for catering/photography.  They saw Danny's artwork as an even exchange of their investment of time and financial means.
Any big surprises on the day? Everything from A to Z.  We call it "the conspiracy". Never know what your going to get…
Would you have done anything differently? Had a private moment alone before the reception.  I wish I would have told him how lucky I felt….perhaps-I did and he read it in my eyes.
Have you ever come up against adversity or bad vibes from people because of your relationship? Ignorance is uncontrolled.  We are in control which is key.
What keeps you going? Patience….it does not come easy, however when it is appreciated-"We feel golden".
Why would you say you were a 'rock n roll couple'? We like to play Rock, Scissors and Paper for problem solving.  If he wins, I just roll on him.
You choose some stunning photographers to document your day and flew them all the way from The Philippines. Why did you do this instead of going for some homegrown talent? It all started 3 glasses of wine at midnight goggling "Funky Wedding Photographers".  Bingo…MangoRED! What sold us was not the photography.  It was the quirky side of their personalities that you read about, only to be followed with fun and unique artistry.  Danny and I had two photographs of each other in 5 years together.   We knew, we met our match. Their excitement was germ like…"spreading"…filling our swollen heads with goodies.  Before you knew it, others became inspired and wanted to come pro-bono.  My Danny has made a beautiful name of himself…It is not the "Academy Award Winning Documentary"…that he will be most known for.  He is triumphant, this is what Randall, Ryan, Joanna, Dino, Florian, Jason and Pang sought for. This "Sugar Dream Team"…-were a part of our journey because they "Believed"…in our story.  Destination, Financial obligation, Time and investment of craftman-ship "was given" as a gift to us.  They are the leaders in the industry of nothing more than being compassionate to their passions.     
We met in the hotel room.  Introductions were exchanged with a victory hug and popping flashes from their cameras.  Once we settled into our comfort zone of a beer in hand…I asked, "Why…Why…(as my throat lumped with joy)  What was your reason why you came for the sake of our love story?  I cry as I write this.  I challenge each reader to find the reason why when you visit their website.  It is discovered amongst the photographs…when you are a viewer.  We are the subject…but that is not what I see.  We see their vision, not us.  The real trick to success is finding the skeleton of the subject.  You follow it to the end.  A photo is a lasting mark.  It is all in how you make that mark.  It is their heart and soul…followed by talent. Our Sugar Dream Team…came upon us after 3 glasses of wine.  The devine cluster was our "serendipity"-a most fortunate accident.
What's your favourite memory/moment from your wedding day? Why, Serendipity it is!