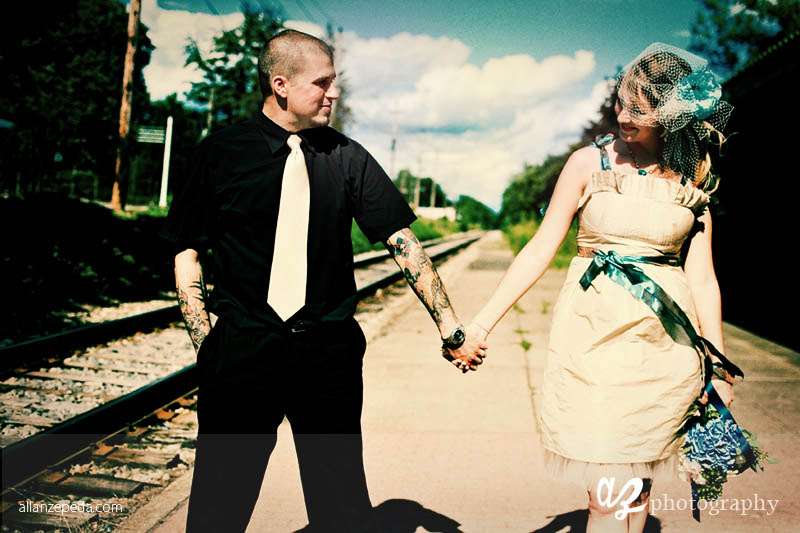 This wedding has been featured elsewhere but I couldn't not post – it's too gorgeous!
I am in love with the colours they chose – and I have a bit of an obsession with that green mac eyeliner! (I have it plus 3 other colours!)
And to top it all off…gorgeous Bridesmaids and dresses – regular readers will know I'm all about the mis-matching Bridesmaid dresses!
What a stunning couple (and what impecable taste!)
Credit: Allan Zepeda via Style Me Pretty