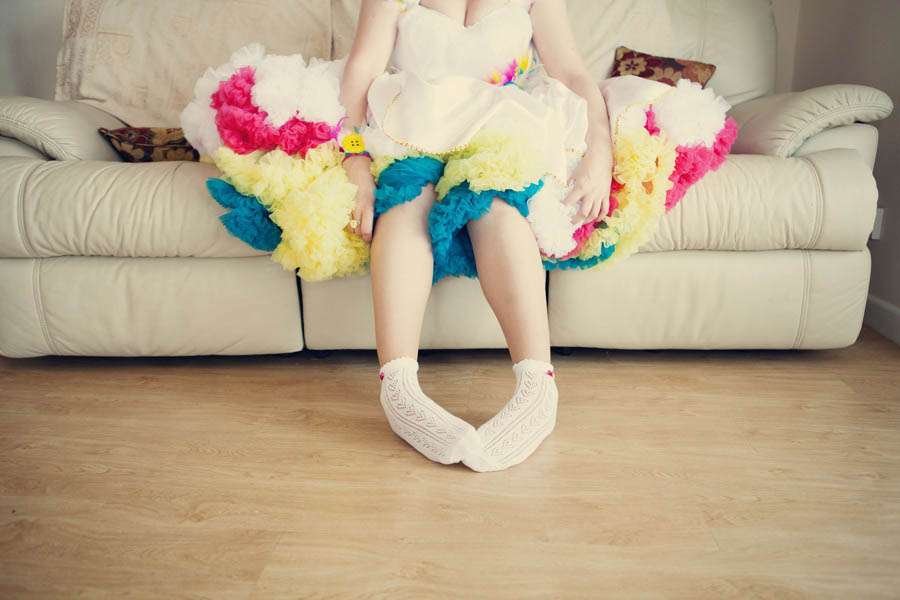 Photography Credit: Assassynation (full wedding here)
I was blown away by the response to the article I published on Weight Loss and Weddings a few weeks ago. Thank you to every single one of you who was brave enough to leave a comment sharing your own experiences. Even though the post has been up for a little while the tweets, emails and blog comments are still pouring in for it. I never really know how topics like that will go down so it means a lot that you guys put yourselves out there like that. You are all so amazing.
There was one resounding message that came from the comments, and one I didn't anticipate. It was your concerns of bad experiences with bridal shops and your worries with finding a wedding dress you love (and that fitted/complimented your figure/made you look beautiful). The crazy thing was that these concerns were not even limited to those of you who identified yourselves as overweight. It seemed that nearly all of you, no matter what your shape or size, had concerns or stories to tell about the bridal shop experience.
Today I thought I'd put together a few tips and ideas of how to make the whole experience of finding a wedding dress less of an ordeal.
Make an appointment
While there's nothing wrong with popping into a bridal shop if you see one on your travels, it's unlikely that you'll be able to actually try anything on without an appointment. Some smaller shops will only have an assistant per appointment, so without one you might not have anyone to help you even look at the gowns on the hangers. Bridal shops can get extremely busy at weekends, so if you are able to visit or make an appointment for a weekday then you may well be given more time and better service (as they won't all be rushed off their feet!)
Arrive in plenty of time
Being punctual is also super important. You don't want to get off to a bad start by making the assistant wait. Your appointment will likely be limited to a fixed amount of time (i.e. an hour) and especially if they have a busy schedule of back-to-back appointments, you won't be able to have your slot run over because you were late.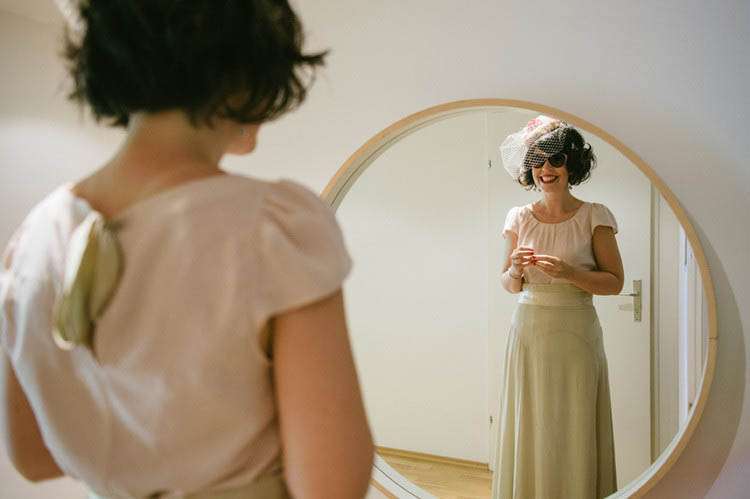 Photography Credit: Claire Morgan Photography (full wedding coming soon)
Ask questions
If you book an appointment over the phone, be sure to ask any questions to clear up anything you are not 100% sure of beforehand – i.e how many friends you're allowed to bring, if you can eat and drink during the appointment, what to bring with you etc… Educating yourself beforehand is the best way to feel as stress-free as possible before you get there. Most misunderstandings or bad feelings between bridal shops and clients is through a lack of communication (from both parties!)
Listen to their advice & be open to possibilities
Although we've heard horror stories, not all people who work in bridal shops are witches! Most of them are experts in their stock and what styles suit which body shapes.