Today I thought I'd run few a few ideas on how you can save money on the catering/food at your wedding. It's often one of the biggest expenses but it doesn't have to be.
As always I'd love to read any of your own tips in the comments so hit us up with them!

Pot Luck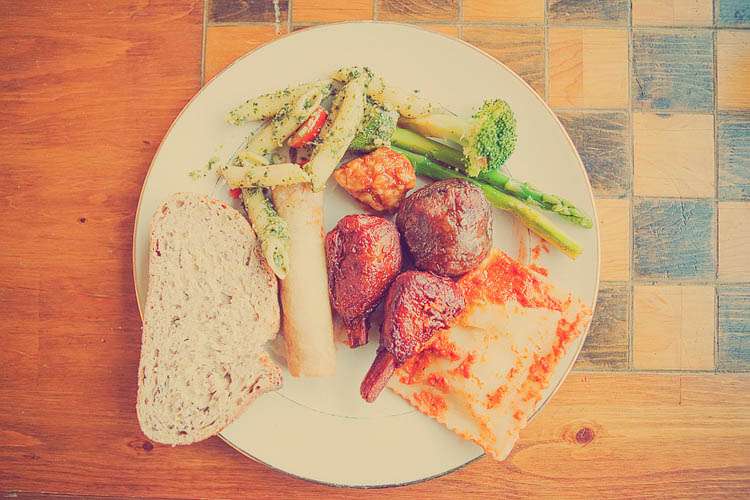 Photography Credit: Matt Miller of  Our Labor Of Love (full wedding here)
One of my favourite trends from America, the potluck style reception is something I'm seeing more and more of in UK weddings. The basic premise is that you ask your guests to each bring their favourite or signature dish. Result? An eclectic and yummy buffet experience at a fraction of the price.
Buffet

Photography Credit: Rosie Parsons Photography (full wedding here)
The wedding buffet often gets a bad rep for being a cheap (looking) and slightly tacky option. However the key is to forget soggy sandwiches and Iceland sausage rolls. I love the idea of an amazing Turkish spread, a Chinese inspired buffet or a classic English afternoon tea. Also think about having pretty plates and crockery for your guests to use instead of disposables. Makes all the difference daaaarling.
An Informal Meal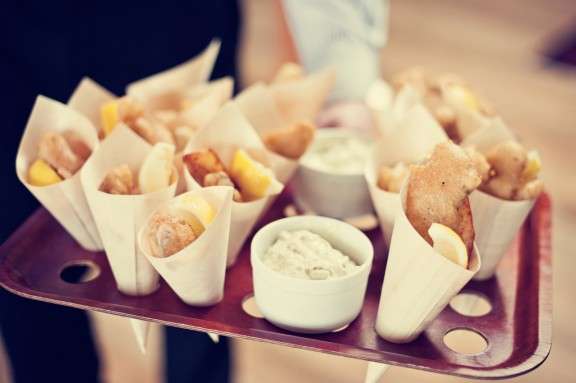 Photography Credit: Little Flowers Photography
A traditional sit down meal is probably the most expensive option for wedding day food out there but it's the one most people go for. Instead, think about what you'd really love to eat. Fish n Chips? Bangers n Mash?
Non-traditional options are often much cheaper. I don't think anyone enjoys dry wedding chicken anyway!
Using a Non-Wedding Caterer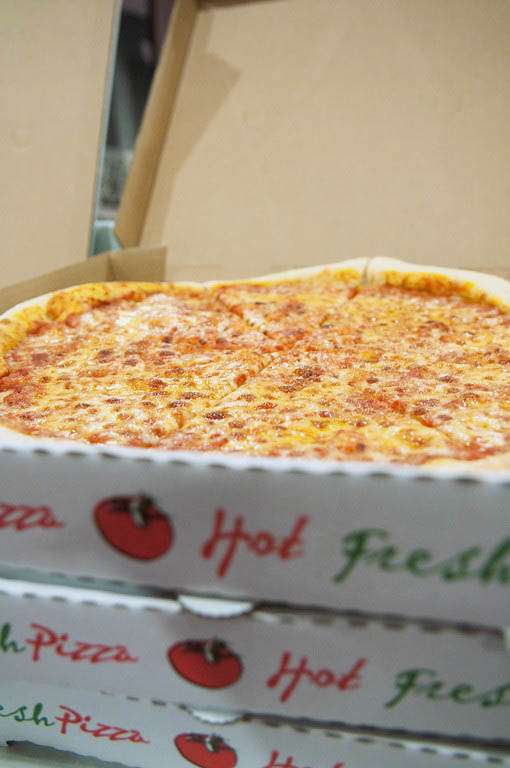 Photography Credit: Steep Street Photography (full wedding here)
How about having pizza delivered to your reception or an Indian takeaway? (YUM!) Obviously the style and location of your wedding will determine if this is a viable and suitable option but I do love this idea. Lisa & Alex for example, had their reception in a bowling alley, so a pizza delivery suited their party perfectly!
Also how about using your favourite restaurant as your wedding caterer. A lot of establishments will do a catering option, just don't mention the 'W' word (you're having a party) and you'll be surprised at the difference in price.
Alcohol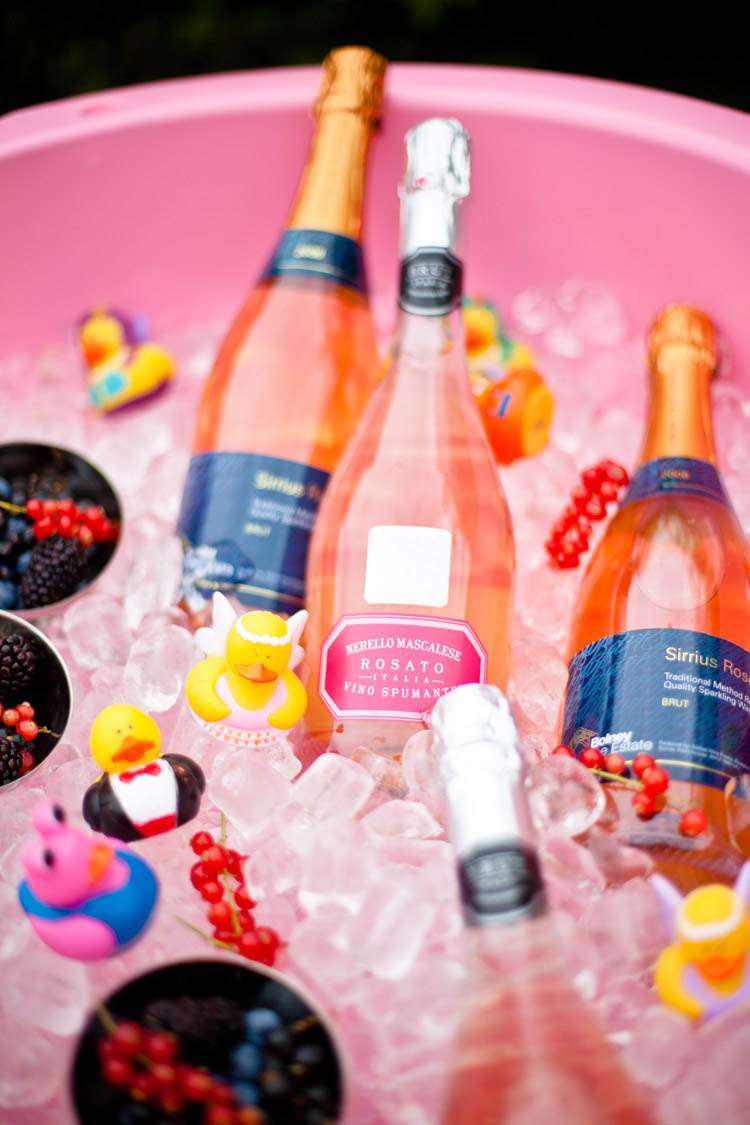 Photography Credit: Rosie Parsons Photography (full wedding here)
Alcohol often comes in as a bigger expense than even the wedding food (ahem, it did at our wedding anyway!) However instead of simply going with the easy option of choosing wine and champagne from your venue's selection, see if it might work out cheaper to buy your own in bulk and pay a corkage charge (if your venue has one). Another idea is to forget wine and champagne completely and offer cheaper boozy alternatives.
Massive bowls of homemade punch? Your favourite local beer? G&T's all round? Yes please…
Or of course you could forget the booze all together…this idea is not for everyone though!
Forget the Traditional Evening Buffet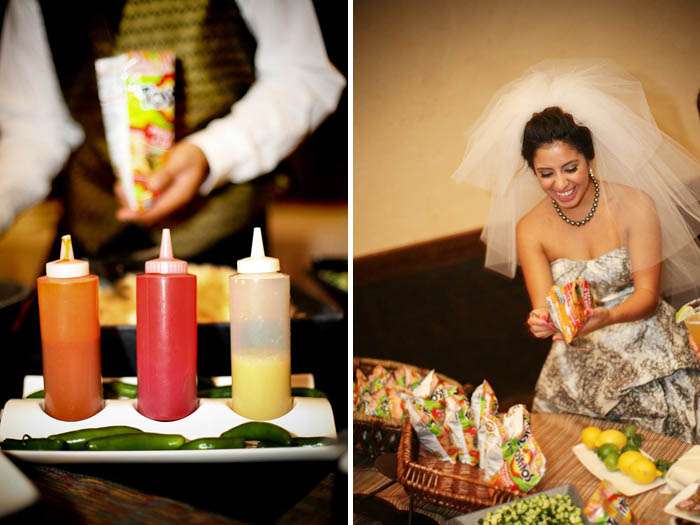 Photography Credit: John Partridge Photography (full wedding here)
If you're not having extra guests coming to the evening reception you can probably scrap the evening buffet. By the time 9pm rolls around (and after a few cheeky drinks) most people probably won't be hungry again so don't feel bad for skipping the extra food. You'll have the pennies and most people won't notice the absence.
How about spending the money on something fun for the guests to nibble on instead like a dessert table, candy buffet or ice cream/popcorn/candy floss machine!?
Using Seasonal Produce
Photography Credit: Joanna Brown Photography (full wedding here)
As with flowers, seasonal food may well come in cheaper. Be sure to ask your caterers for seasonal options.
Have a Lunchtime Wedding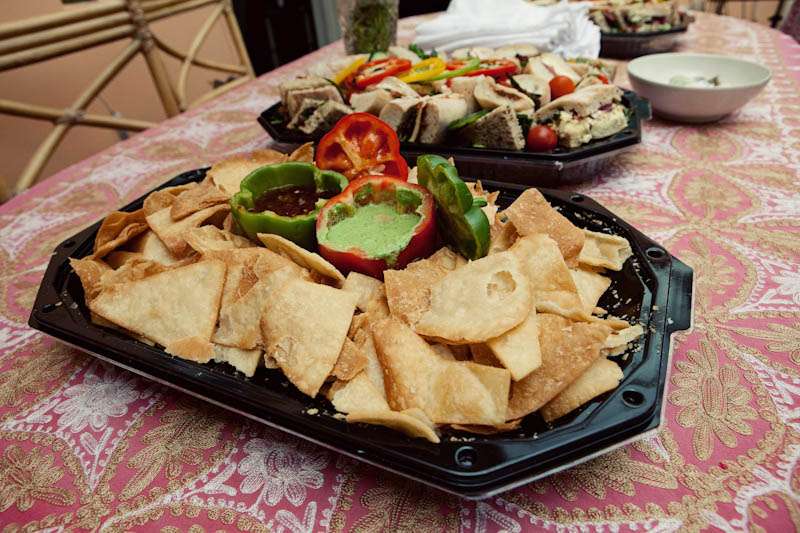 Photography Credit: Credit: Emma Case Photography (full wedding here)
Traditionally dinner menus are more expensive than lunchtime ones. How about having an earlier meal or even brunch instead?!
Food Truck
Photography Credit: Sarah Maren Photographers (full wedding here)
This idea is potentially more relevant to my American readers (seriously, you guys have some amazing food truck options!) as I'm not sure how classy it would be for a British bride to rent a kebab van for her wedding meal…
DIY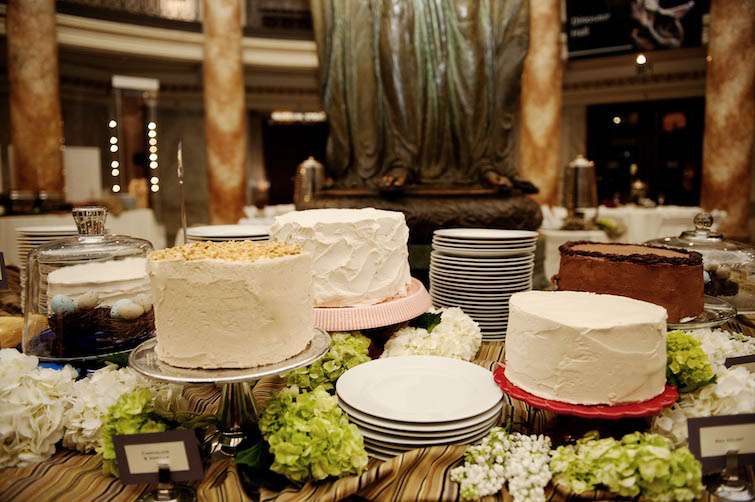 Photography Credit: Liesl from Photo Pink NYC (full wedding here)
If you're the DIY type and you're not afraid to get stuck in, making your own food will be HUGELY cheaper than paying someone else to do it.
Hum…anyone else hungry now?