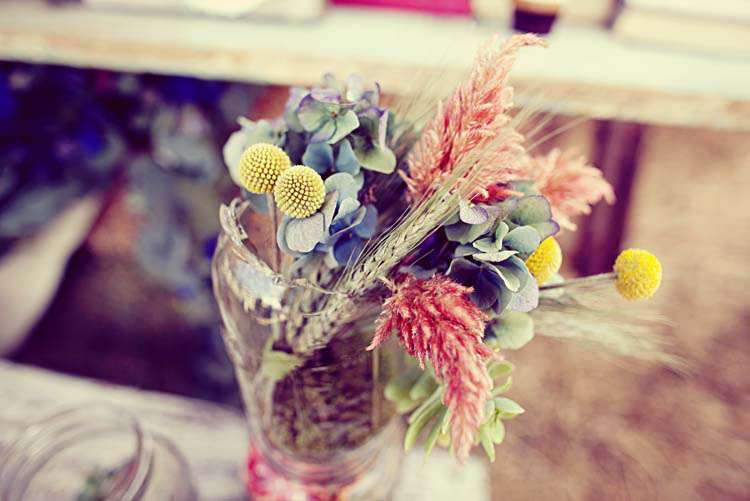 Photography Credit: Sugar and Fluff (full shoot can be seen here)
After the success of last week's 'average spend' post it note, a number of you messaged me to say you'd love to here some ideas of how to save the pennies on certain areas. So, over the next few weeks I plan to do just that. Starting this week with wedding flowers.
As ever, please let me know in the comments below (or email me directly if you prefer) if there are any areas of your wedding planning you'd like particular help with. I'm here to serve!

Flowers are one areas of your wedding where it's really easy to make your budget go further, as Emma from The Green Parlour in Pangbourne told me,
"If people are willing to listen to a florists ideas on how to make the most out of your budget, you can actually achieve something really beautiful for a relatively low price. My top tip is always go for seasonal flowers and to get the most out of your budget try to use as much as you can in your various venues (like moving your ceremony displays to your reception)."
"I always suggest spending money on your bridal bouquet (and re-use this in an empty vase on the top table!) Why not just go for a buttonhole for your groom, instead of kitting the world and his wife with one. It's lovely to just have you two with some floral detailing too. Also why not go for plants on the tables – these are great for budget saving and still have bags of impact (also great to give away as thank you gifts to your guests!)"
"If you're going for a church ceremony, always ask if you need to leave anything as a 'gift' so you know where to best spend your budget. All-in-all based on 1 bridal bouquet, 1 buttonhole, 10 table centres (plants with containers which is a cheaper option than cut flowers) and 1 church display/ceremony display could cost as little as £400.00."
Another way of course is to DIY as much as you can. There are various extremes of this, from growing your own (probably the cheapest but most laborious option) to getting up early to go to the flower market the day before your wedding. Buying your flowers wholesale at these markets is cheaper than going directly to a florist, however if you don't fancy getting up ridiculously early (you usually have to get to these markets at around 6am!) then buying stems from a flower shop and arranging them yourself may be a better option.