The New Year… already? How did that happen? Have you noticed a dramatic increase in enquiries now that the festivities are over with? If you have done your marketing homework like I suggested in this Green Room article on getting your New Year marketing in place, then you might be all set up with a prime ad in a juicy spot on a blog and are just scooping up all those panic bookers, right?
What? It's not quite working out like that? Really? But didn't you book the Magic Wand Ad where all you have to do is make it pretty, pay the rate and then it all magically happens? I'm sorry to break it to you but marketing your business takes a bit more effort than that.
At Photography Farm, we spend quite a bit of time talking about marketing. We form strategies and look at the different advertising options available for photographers. Quite a few folk think that I'm going to tell them exactly how I do my marketing and then they can just copy that… but there are a few things wrong with that. First up, you are not me and you do not have the same business as me. I have a very specific ideal client and I only want to shoot 20 weddings a year in a certain price bracket. Therefore I have a very specific marketing plan that reflects exactly this. This is going to be a very different plan to someone just starting out, charging a lot less than me and wanting to shoot a lot more weddings. Your market is different, so is your ideal client and your goals for any one year. The other difference between me and the people who attend the farm is that wedding photography is only 50% of my business and income.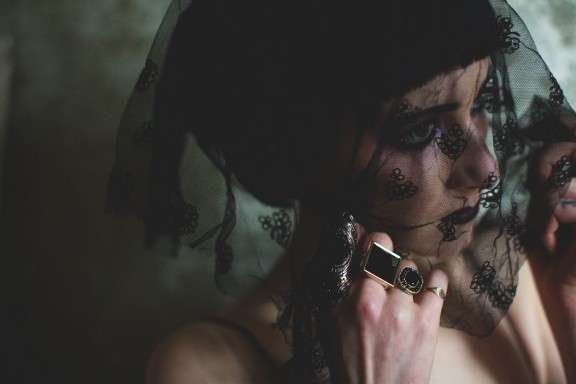 From the outside it might seem that all I do is run an ad on Rock n Roll Bride and I am all set up with a bevy of potential clients that I can pick and choose from. Now it is true that the only place that I currently advertise is here and it is a large part of my marketing. I choose to run an ad all year so that couples can always find me on the homepage. It works really well for me because my very specific target market will be inspired by reading Rock n Roll Bride. They trust Kat and her judgement so are way more likely to click on an ad and book their photographer, than Google 'alternative wedding photographer' and book whoever ranks highest.
With all the SEO trickery that goes on, a lot of us no longer trust that Google will provide us with a good match for emotive services such as weddings. You wouldn't marry the first man that match.com throws at you, would you? By going through a blogger that they trust, it is like going through a matchmaker instead.
But like I said, this is very far from being a magic wand and it amazes me how time and time again photographers will book an ad on a blog, pay good money and then fail to make the best of it.
Here are some tricks to getting the best out of your marketing campaign:
Where to put the advert
An ad on a wedding blog can be fantastic, clients only have to click through to your site and Bob is your photography uncle… right? But you could be chucking your money into the wind if the blog has too many sponsors, especially all from the same type of businesses. I had an ad on Style Me Pretty for three months and it sure did cost me a pretty penny but I got bugger all from it. Not only was my ad lost in a sea of many others, they also flashed in rotation so you were never guaranteed to be on the page at all.
If there is a feeling that any old company can advertise on a site, again the trust goes down. Look for a well curated collection of ads that are visually appealing and don't look as if they are just thrown together. As an advertiser, it is preferable not to be competing with lots and lots of ads and to not be lumped in with some badly designed ones.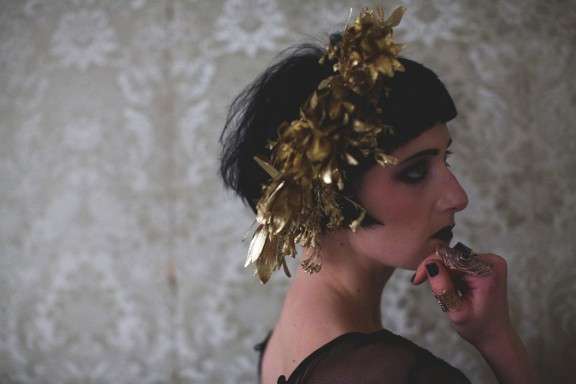 The design of your ad
That gets me onto the design of your ad. You are nearly always limited to a super small amount of pixels and it's easy not to make the most of it. Kat has some awesome tips here that will help you get this bit right.
Make sure the blog is appropriate for your target market
Is it a good match to your style? Does it appeal to you? If you connect with the design of a blog then so will your ideal client. If you don't want to shoot all over the UK then a national blog may not be right for you. There are several county specific wedding blogs now and they will be pretty accessible on cost because their traffic numbers are lower and their readers more niche.