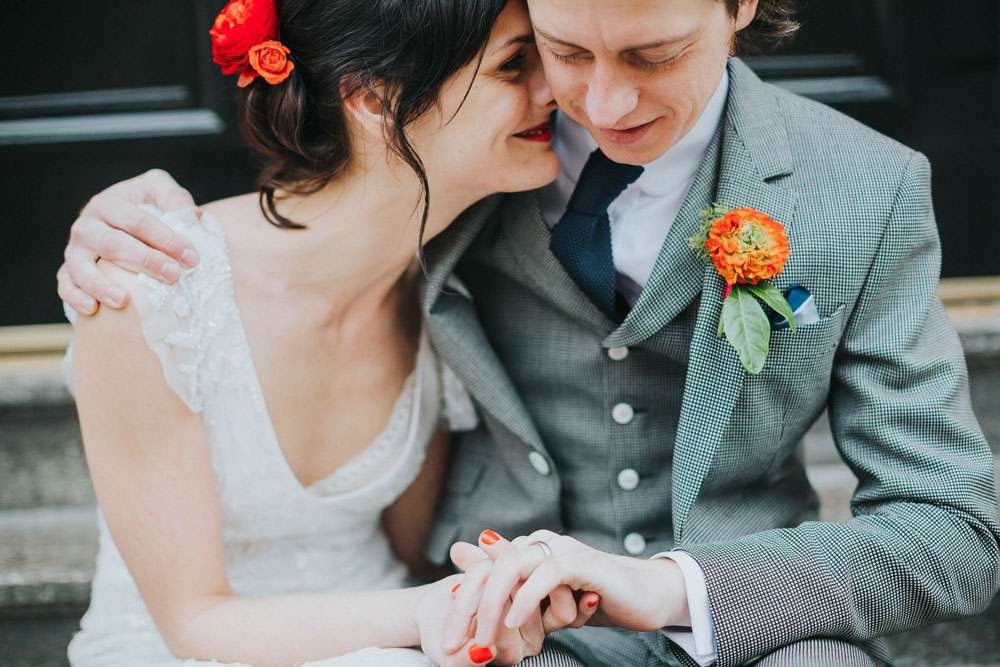 Hey you, loved-up-engaged-planning-my-wedding you, can I have a word please? I hope all your planning is going well and that you are gearing up for the day of your dreams. Me? I'm a wedding photographer and I have been for many years now. And here's a funny thing that after all this time, I've only just realised. Like, it's hit me smack in the face like a wet kipper, realised.
NOBODY TELLS YOU TO SPEND THE DAY TOGETHER
And you know what? Unless you make a concerted effort to, then chances are you simply won't. Think about weddings: Most couples spend the entire morning apart, they come together for the ceremony (you won't actually remember much of this bit) then as soon as the confetti has been chucked, you will be talking to the people you know and your lover will be talking to all the people they know. Then apart from your portrait session, chances are you won't come together again until it's time to sit for dinner.
Take a good look at most of the weddings on Rock n Roll Bride over over and over again the images with the couple actually together are portraits and formal moments. Cake cutting, speeches, first dance.
Now why do I care? Well, because as a wedding photographer this is the conversation I'm probably going to have with you:
"We love your photography, it's really natural looking. We hate being in photos, so don't want to do lots of posing. It would be great if you could just capture us in little moments over the day."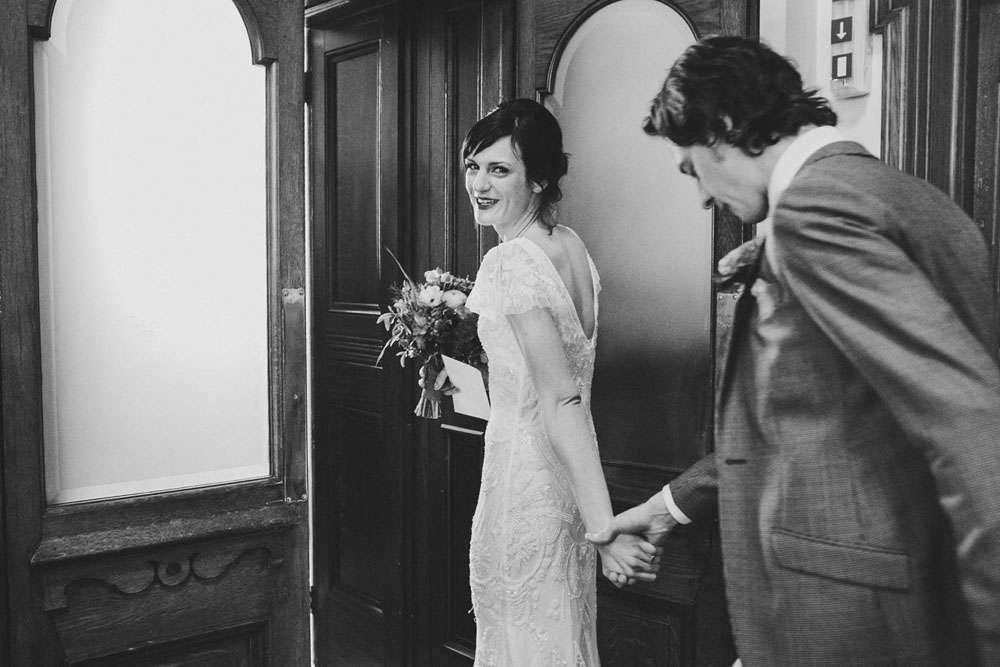 I love a challenge but natural and little moments is pretty tough when your couple are on opposite sides of the room or the only significant time they are together is the obvious 'wedding moments'. I feel like I'm always doing my best to orchestrate 'natural'. In your couple session, I'm actually hoping to catch those little seconds in between when you think you are being shot, when you are lost in a giggle or just finally looking your favourite person in the face without 100 guests trying to congratulate you. I'm thinking I will get natural when we are walking back from the couple session and you are relaxed as you think formal photos are done with. I'm stalking you all day, camera poised ready but more often than not, I won't get another shot with you both in it until you are sat at the dinner table.
Once I really thought about it, I began to wonder, is there anything I can do to make a difference?
I shot a wedding last Saturday and I knew that the couple felt super awkward at their engagement shoot. So in the morning I explained to my very lovely bride that if she wanted lots of natural photos to consciously spend the day together with her husband. I told her to make sure they walked together from the ceremony venue to the reception, that they worked the drinks reception together talking to both of your friends and families, that they didn't just do a first dance together, they did a few. I told them spend the day together to be present through it all.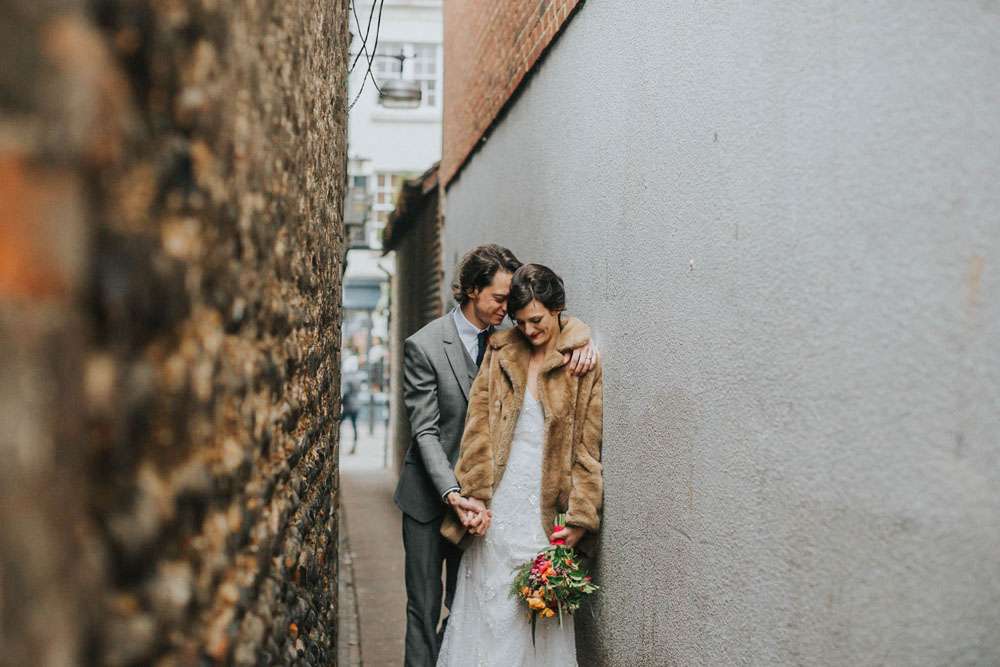 Did it make a difference? Yes! In fact they even made time to nip into a pub for 10 minutes, just the two of them (and me!) instead of the usual milling about after group photos. As a result they have lots more natural photos from throughout their day than I normally manage to produce.
Later in the evening, the bride told me that she loved her secret mission and how it lead to them really experiencing the day together. The fact that so many people don't manage to is crackers! I imagine that you are not too bothered about having a traditional wedding if you read Rock n Roll Bride so why not take it a step further and get ready together or plan a first look before your ceremony. Who says you have to wait until you are in front of everyone to do one of the most emotional parts of the day? Do as much of it as you can together, after all isn't that what being married is all about?
Finally if you are a photographer reading this, then try saying the same thing to your next couple and let me know how it goes!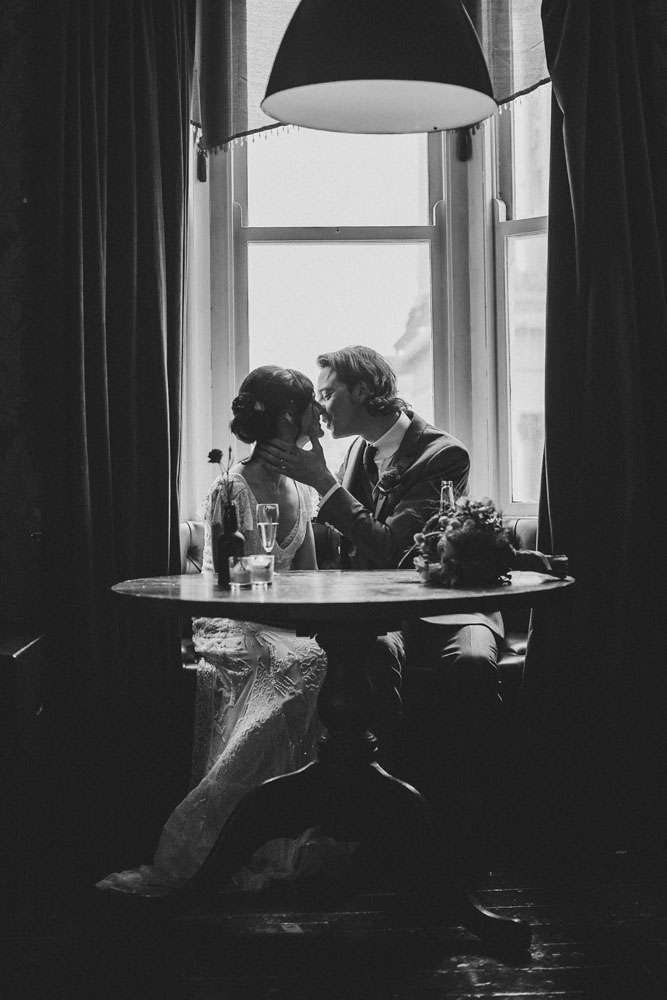 ABOUT THE AUTHOR
Lisa Devlin worked as a music industry photographer for over ten years before switching to weddings in 2000. She was the first photographer to be awarded Wedding Photographer of the Year by the British Journal of Photography and she has been asked to speak about her work in London for Hasselblad, in New York for B&H Photo and at the NEC for The Photography Show.
She is on Junebug's current list of London's top ten wedding photographers and was recently named as one of the UK's leading alternative wedding photographers by Stylist Magazine. When not at weddings, she trains other wedding photographers through Photography Farm. In between all of that, you will find her in Brighton, talking about herself in the third person.