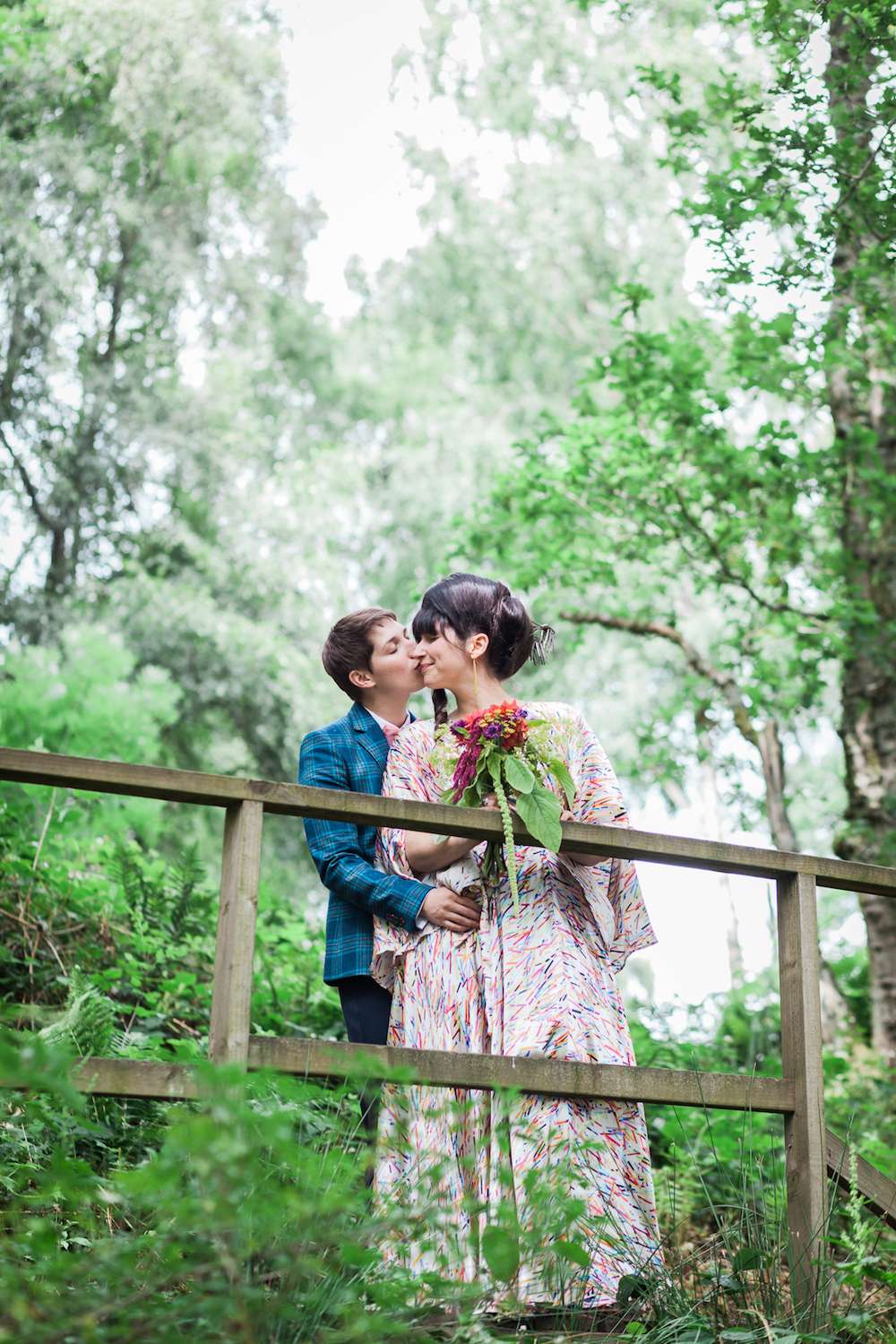 Rea and Rhi's colourful woodland wedding is not only beautiful to look at, it's a totally feelgood day too. Their inspiration for the day was about community, with everyone coming together to support them and celebrate their connection. There's a beautiful communal spirit that oozes out of these photos. And with a colour scheme that extended to 'hot pink, yolk yellow, orange, salmon and purple', it was also all things bright and beautiful!
Their starting point was finding an outside venue where they could get married "beneath a canopy of silver birch trees, and party all night long without being told to go to bed!" They found the perfect venue in Comrie Croft, Crieff, which meant they could host it as a sleepover wedding too! They decorated the ceremony area and barn-come-ballroom with origami lanterns, metres and metres of bunting and fairy lights wrapped around the trees.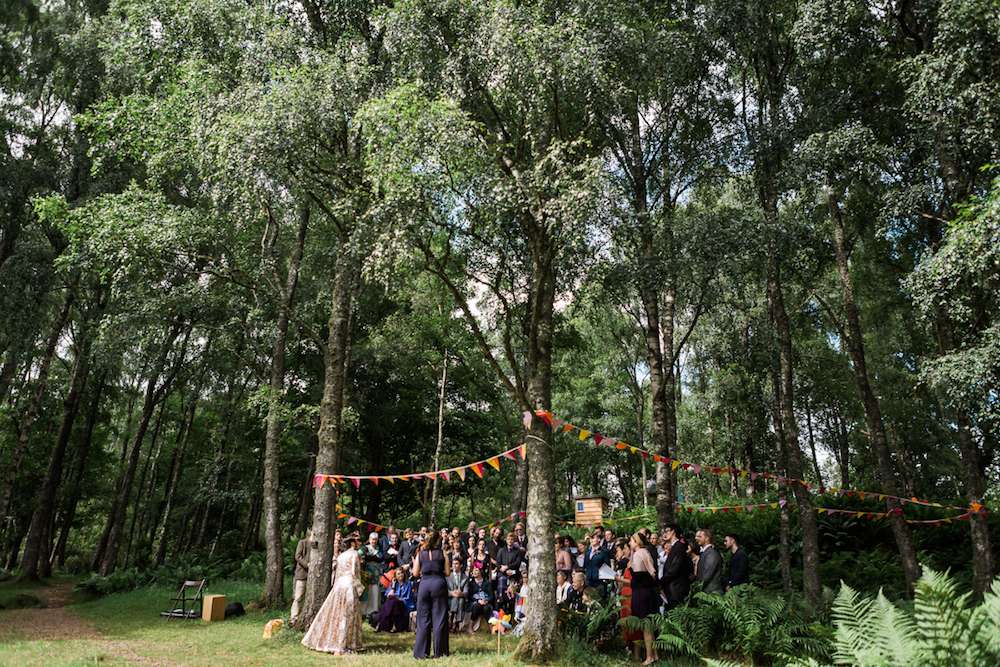 "Our wedding theme was 'Party of the Year' – a chilled party where we could strip away the stiff ceremonial timeline where people have to wait for permission to have fun," they explain. The decorations were DIYed by a group of friends who Rea and Rhi affectionately call the 'party pixie pals' (peep the blue t-shirt). "One weekend, our friends got together to turn our friend's living room into a bunting-making factory, with coloured fabric everywhere! Our friend Robert also masterminded the designs for origami lanterns made from coloured card with no instructions – he came up with everything himself!"
As well as helping decorate the wedding, friends and family played a major part in the other parts of the day too. "The community theme was evident in the fact many of our friends and family contributed directly to important aspects, such as being a celebrant and making the three-tiered cocktail cake (pina colada, strawberry daiquiri, and margarita flavour!)".