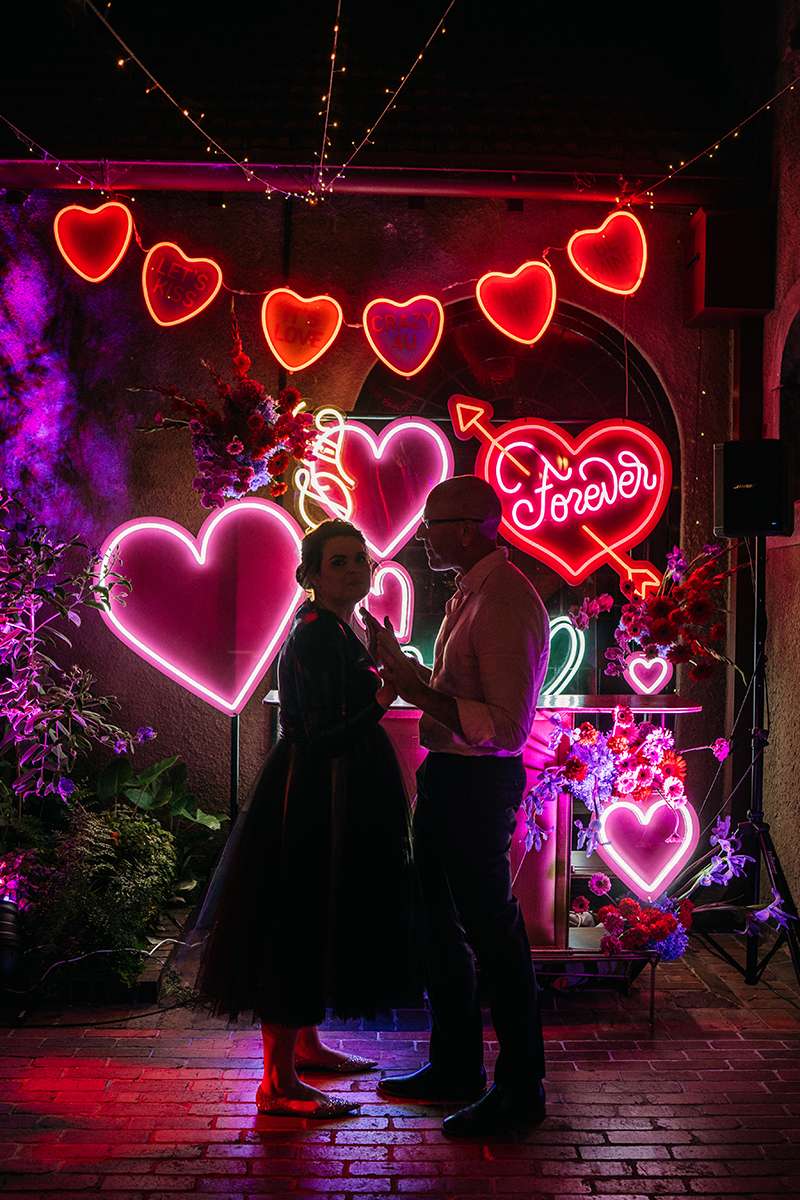 When it comes to choosing a colour palette for your wedding, we say more is more! Wanting to banish neutrals and snooze-worthy samey colour schemes from your day but not sure how? Well, read on colour lover because we got you…
If you type 'wedding colour palette' into Pinterest, your head will explode and you will die. Cause of death: Brain Overload of Blurgness (or BOOB). It's all burgundy and navy and (*clutches pearls*) neutrals. Side note: 'neutrals' is not a colour and should thus be banished from colour palettes until the end of time, or even later. Be gone neutrals, we do not miss you, because you barely exist.
Beyond the blurgness, there's a whole lotta copy and paste going on. Couples picking up a palette without question and rehashing it. Boring! It's simply multiplying the blurgery. Plus, there's nary a merry fuchsia, poppin' lime green, incandescent fluro yellow or an eye gouging 70s orange to be seen. A modern-day Pin-tragedy (*lies on sofa for 11 hours to recover from serious case of BOOB*).
But do not fret, here's how to create a kickass bright and bold colour palette that will cause zero BOOB deaths, is not a rehash of a rehash of a copy, and suits your rock 'n' roll wedding perfectly (*chef's kiss*).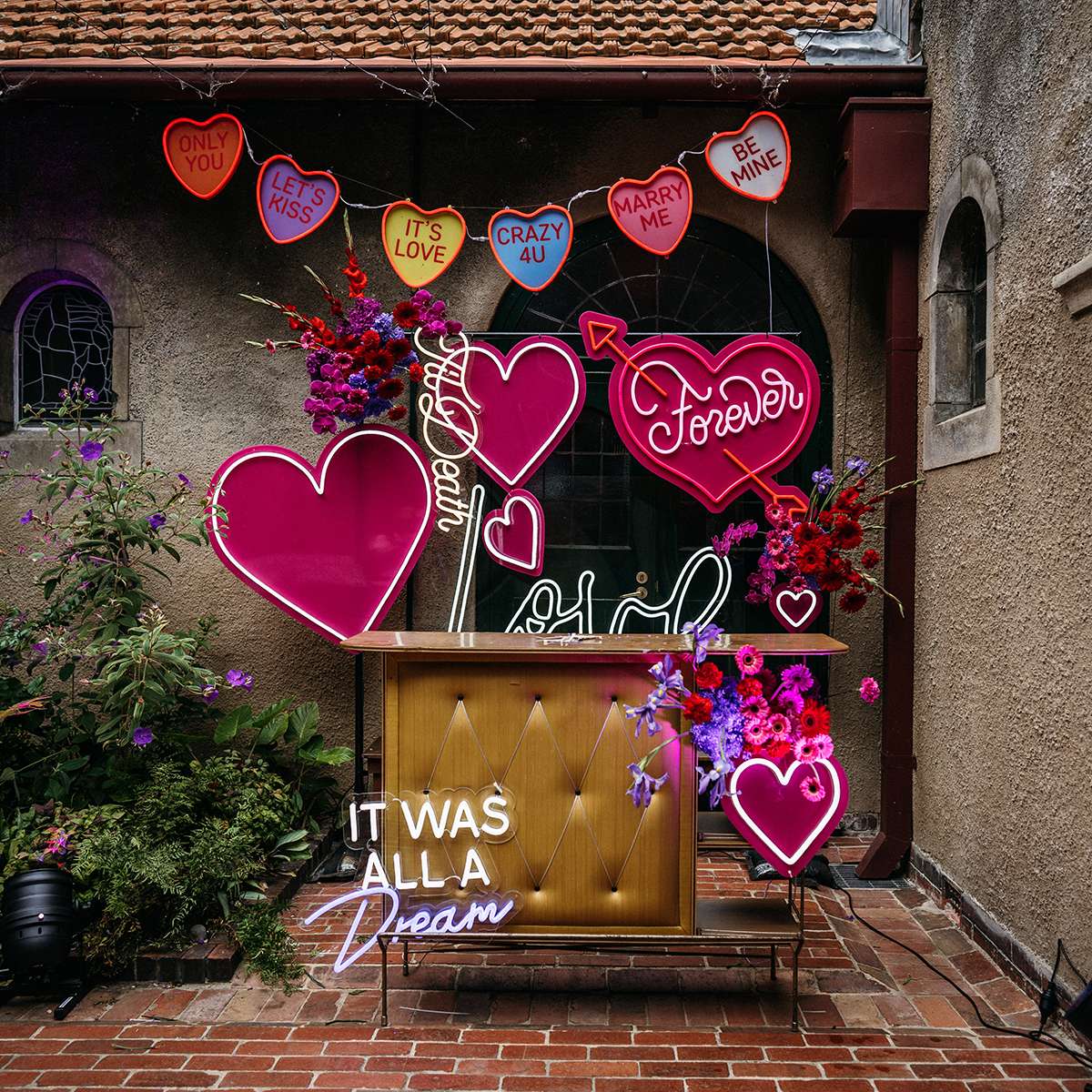 Get your wedding styling ball rollin'
Like starting an essay by writing an outline, mapping out your colour palette is the key to nailing your wedding styling, with max fun and min stress.
Start at the start. Go about your wedding planning pretending to not even know a single thing about colour schemes, combos or palettes. As you start to read wedding magazines (oh hello there, dear reader!), dabble in Pinterest and follow ace wedding blogs and vendors on Instagram and TikTok, make note of what attracts you. I betcha there's a bit of a pattern in terms of colours and styles that have you positively jazzed.
Wedding vibe = your colours
When you think about the wedding you want, what vibes and feels does it give you? Raging party = neon hues. Wintery and romantic = deep, moody colours that feel warm and cosy. Relaxed garden wedding = pastels and all the greens. Desert elopement = a mix of dusty and stark colours.
There! You've snuck up on a colour scheme without it even realising! Use it to help you narrow your searches and decisions. For example, when thinking about a florist, which ones do kick arse work in colours (and styles) already aligned with yours?! Get in touch with them and don't worry about anyone else. You don't need to talk to every florist in your 500km radius, and thus you've made your life heappppppps easier (nor will you waste the time of eleventy billion florists, and they thank you for that in advance).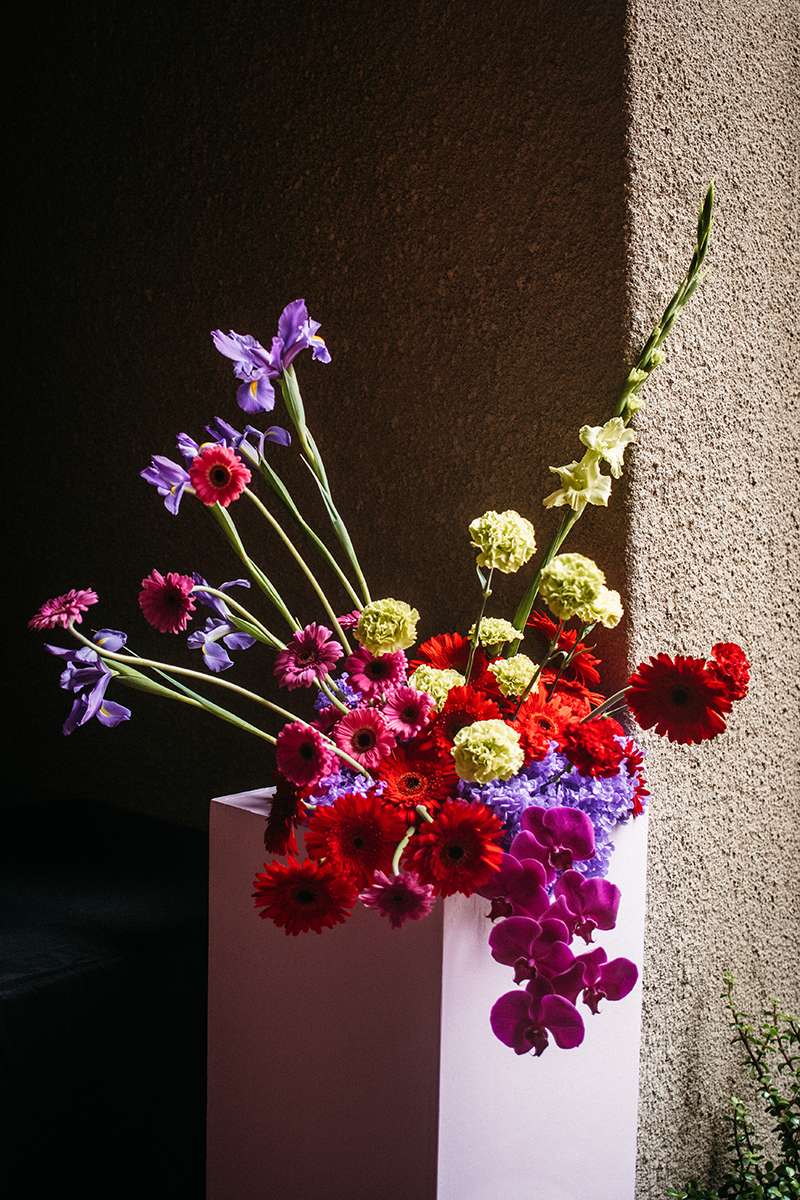 Continue reading