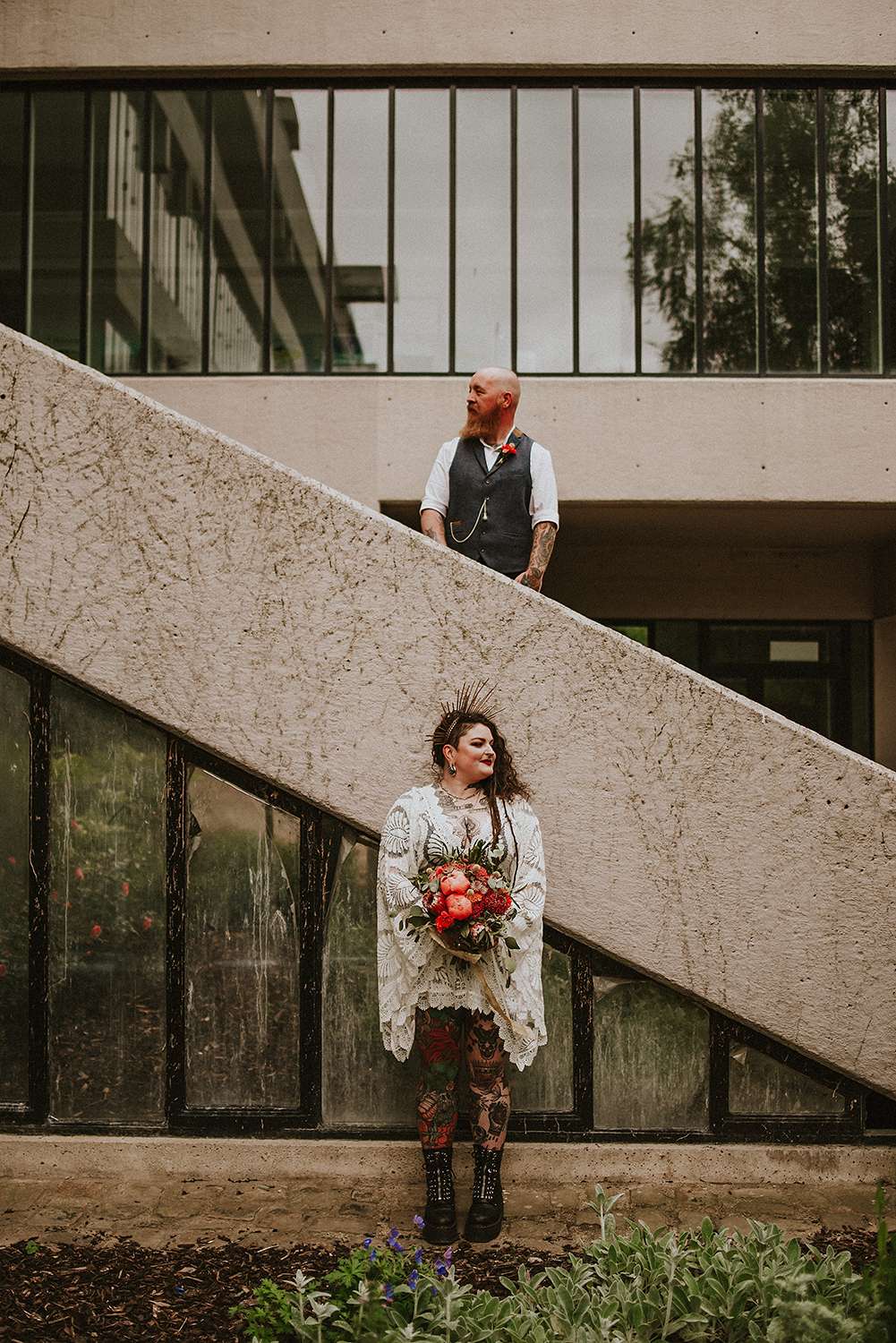 So, you want to be a good wedding guest? Here's how to slay the guest game (+ have fun doing it).
Weddings take a heck of a lot of organising, planning, mental energy and physical exertion, as well as hard earned cash. Hell! Just getting to the point of finding the special lover to make this marriage declaration with, is often quite the marathon. So it makes sense, after all that effort and metaphorical marathon running, that it's really quite a BIG deal to be invited to someone's wedding.
With big deals comes big responsibility (as the saying definitely doesn't go). Are you ready to accept that responsibility, step the fuck up and be the GOAT wedding guest? If the answer is yes, read on. If it's no, well, I say good day to you sir or madam. Go directly to jail and do not collect £200.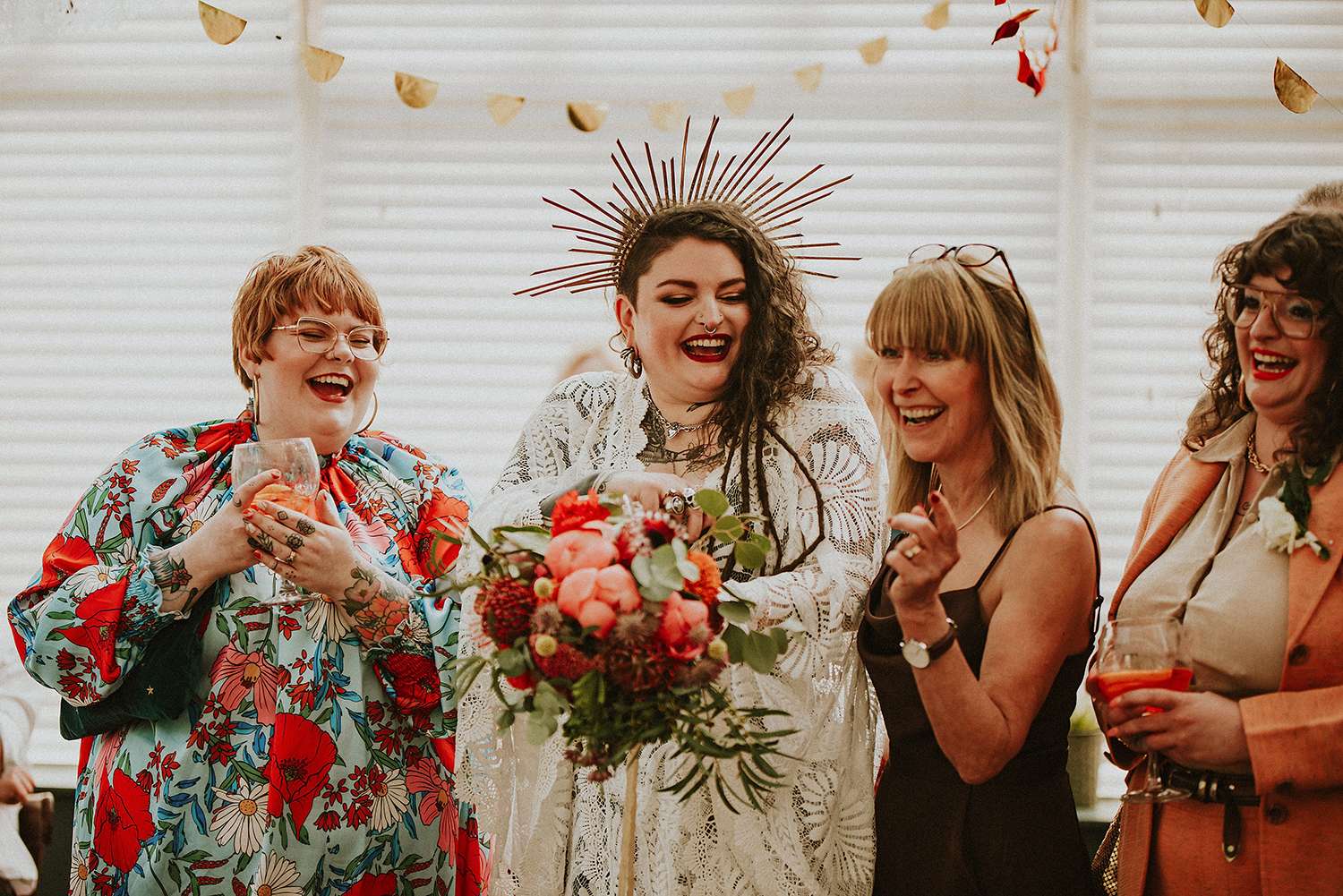 It starts BEFORE you've even been invited
So, your mates just got engaged and they're frothing over with joy and excitement. Join them in those emotions, listen to their engagement story upwards of 47 times, bring them champers/cake/your lucky socks and let them bask in this intense and wonderful AF time.
DO NOT, AND I REPEAT DO NOT: ask them right away when the wedding is, and if you're invited. Don't make it about you and your relationship status (whether that's good or bad, it's not the time. Don't be like my friend who bawled her eyes out every time someone got engaged… and they were not tears of joy, ya know?). Don't give them advice unless they specifically ask for it. Don't try to push your cousin's wedding video business onto them. Same goes for your neighbour who has a side hustle doing butterfly releases. No, no, no, no, no. No. No. No.
Give them a second to enjoy being engaged. Because being engaged is not the same as planning a wedding.
RSVP, ya mug
So, you were cool as an ice-wrapped cucumber, didn't bandy unsolicited wedding advice about, nor ask if you were getting an invite. Nice work, legend pants. You've passed the first test. And (quite possibly as a result) you've received a delightful non-bill-type-envelope in the mail. You're going to the chapel (or similar), and you're going to be a wedding guest! Now's the time to shine. Text those love bird marriers and tell 'em how thrilled and honoured you are to be invited AND that it's the loveliest invitation to have ever passed by your eye sockets. Doesn't matter if this is a lie; you're keeping it classy and being kind. What's better than that?
Immediately consult your diary, Google calendar, the tide charts and check if you've got any marathons scheduled for that day, and RSVP accordingly, this very minute! It's usually very easy to do, and you're a grown-ass adult. Get it done. DON'T ever, ever ask if you can bring a plus one or make the couple chase you for your RSVP. There should be an international database run by Interpol where non-RSVPers are reported so they can be banned for life.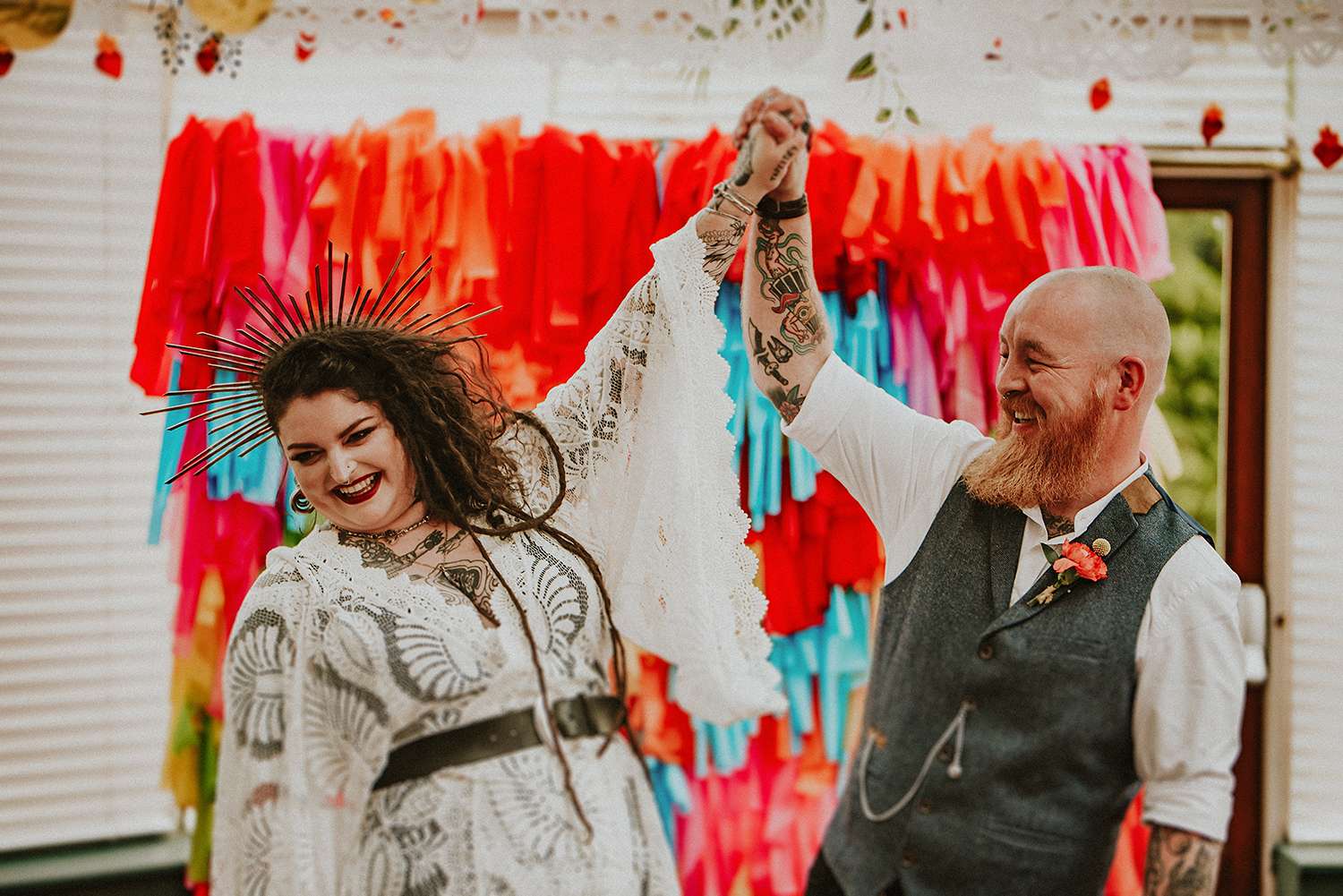 Take that dress code and smash it
The dress code says: 'Garden Party Glamazon' or 'Sparkly Sequins and Sexy as Hell' and you're a bit unsure what that means? Treat it like a puzzle and have some fun working it out. Why do you think the couple chose this dress code? Likely it's an extension of their tastes, their venue or their styling. What would they want you to wear? That's a few bits of your puzzle right there. The wedding's date/time and location are also handy puzzle pieces. Make an effort and the rewards will be handsome!
But, DON'T bombard the couple with questions before you've put some thought and effort in. Narrow down your sartorial options, then if you're still unsure, run it up the couple's flagpole.
Be present and awesome
It really, really is a very special and mind-blowing time for the couple, and as a guest, you can add to this wonderful time or you can end up the subject of a cautionary anecdote such as: "Argh, steer SOOOOOO clear of inviting people like Belinda/Bernadette/Bradley/Basil. They cried about whether their boyfriend would marry THEM before even congratulating us, immediately assumed they'd be invited and spent the whole ceremony Instagramming themselves."
Join in with the love and fun. Ask what you can do to help and contribute. Bake them stress-relieving brownies in the lead-up and be present and with them on the day. Listen to the speeches, clap, laugh, cry and give it your all during the ceremony.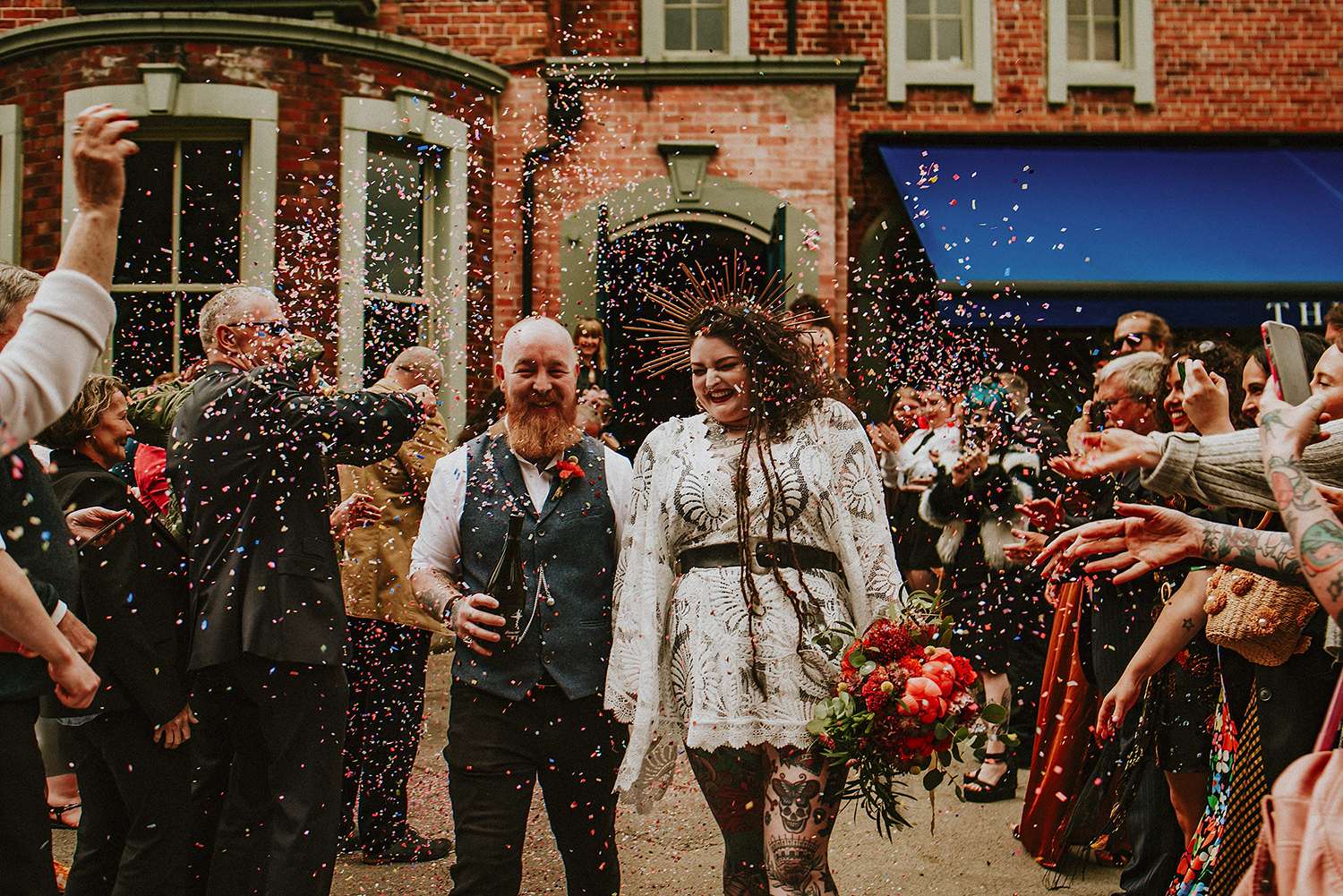 Bring your A-game to the dancefloor. Do not harass the DJ to play the Hokey Pokey or an obscure Norwegian death jazz song, even if you can download it for them right now and AirDrop it right over. Compliment the grandparents, take your empty glasses back to the bar, throw your confetti high and not in anyone's face, goddamn it, and usher photo-taking Uncle Norm and his iPad back to his seat, jovially but firmly reminding him there's a professional on the job.
DON'T ask the couple questions that should be directed to staff or pretty much anyone else. Don't put your card on someone else's gift you stingy twat. Don't grind with the bride's drunk (+ married) Aunty, even if she seems quite keen. Don't be a dick.

Overall, I'm describing putting in effort for your loved ones and making them feel special. I'm outlining an excellent life motto of not being a dick. And guess what? Bonus is, you'll have the time of your life too, and be able to bask in the glow of being an A-grade wedding guest, all-round baller and certified wedding guest GOAT.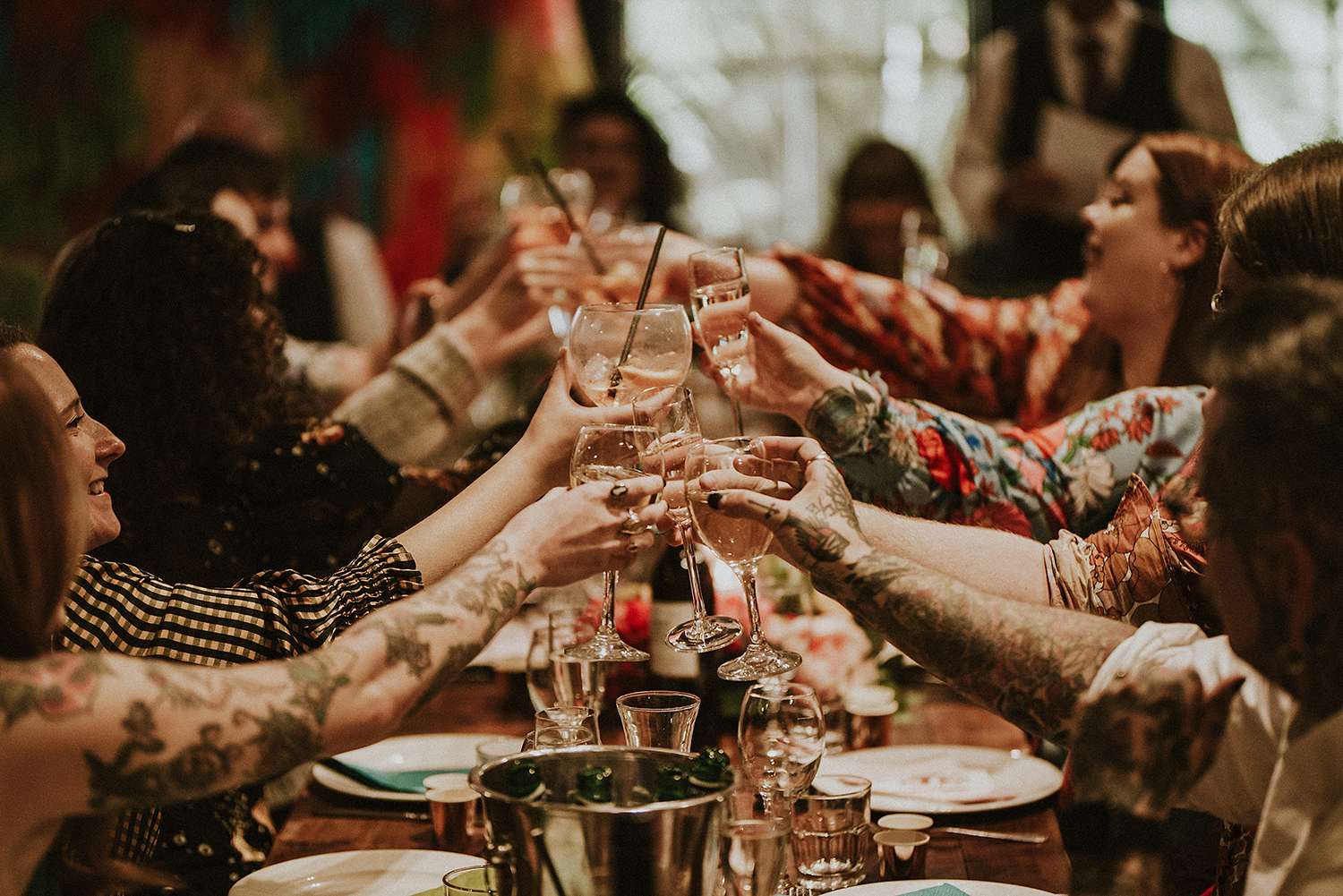 ABOUT KATE FORSYTH
Co-founder and creative director of Melbourne vintage furniture hire and event styling legends, Good Day Club, Kate Forsyth is an expert at stacking unstackable vintage chairs and designing the raddest, most non-traditional and fun weddings known to wo/man. Outside of running her business with husbo Dave, she parents small human Remy, plays the drums and just painted her house every colour of the rainbow.


This article originally appeared in issue 47 of Rock n Roll Bride magazine. You can purchase the latest copy here, or why not subscribe to never miss an issue?