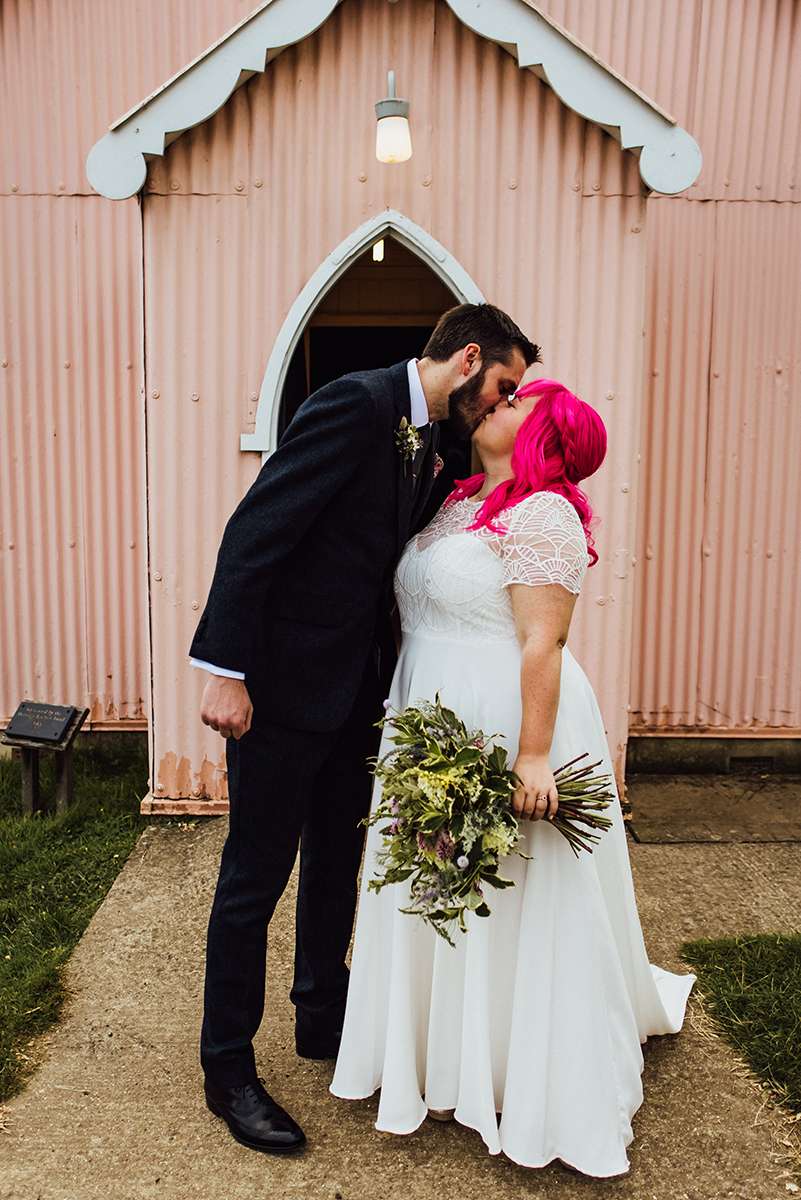 Want to create a wedding which includes the vintage bits that speak to you and mixes them with modern stuff you like? Your wish is our command.
Every now and then, you (I'm talking about me) receive a writing assignment that is simply tailor-made for you (me, again). This time has come for me (yes me, not you). So, strap in reader, because here I go on an absolute tear about how to have a vintage retro wedding that's still totally snatched and contemporary. One that shall not at all resemble your Aunty and Uncle's now daggy mid-1970s wedding in all its frilly shirt, XL sideburns, frizzy haired and plastic flowered glory.
Not only do I consider myself a bit of an aficionado of the coolest, most fun vintage and retro weddings thanks to my work as a vintage wedding stylist in Australia, but I also own a wedding planning book from 1973; Brides Guide to Planning your Wedding. It belonged to a good friend's mum, whose cute cursive notations are all throughout the book from her wedding planning journey, some four-plus decades ago.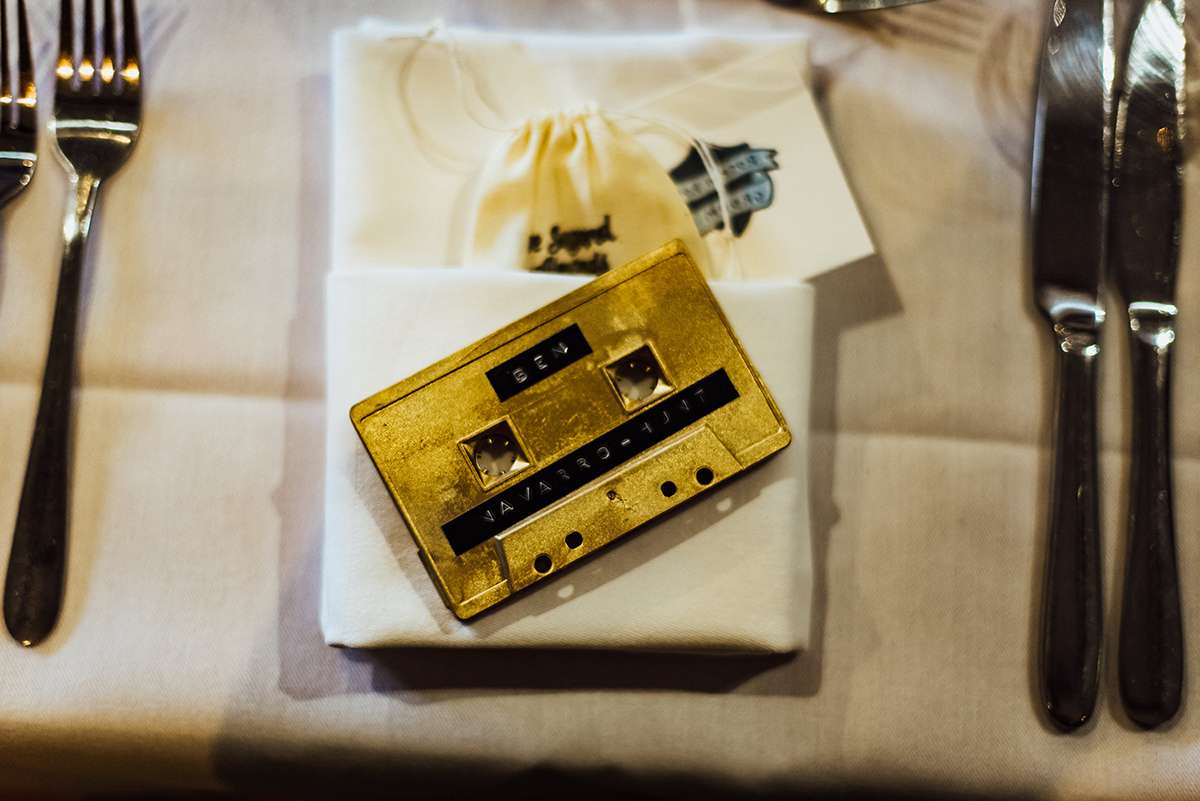 Thus, with the combined powers of vintage wedding styling and a blast from the past wedding planning book, let's hatch a plan for your non-traditional, absolutely un-stuffy, not daggy vintage wedding.
That's right. You (actually you this time) can create a wedding that's heaps good by pilfering the vintage bits that speak to you and mixing them with modern stuff you like. And voila! Your own personal and glorious mix of old and new, which according to me (yes, me, not you), is the greatest design style that ever there was. I pity Adam and Eve, not having anything old to mix with the new apple. No wonder it all went to hades.
Old + New = ?
It's too easy really, because I bet you're already adopting this design aesthetic and you didn't even realise. Perhaps you've got an old record player in your house, with a mix of old and new vinyl to play? Is your home old as heck but your furniture mainly new? Do you love your mid-century modern couch but are all about your modern rug and cushions? Well, there you have it, person on the other end of this article, you already loved old and new mixed together into a delicious aesthetic smoothie, so take that with you to your wedding planning and styling, huzzah!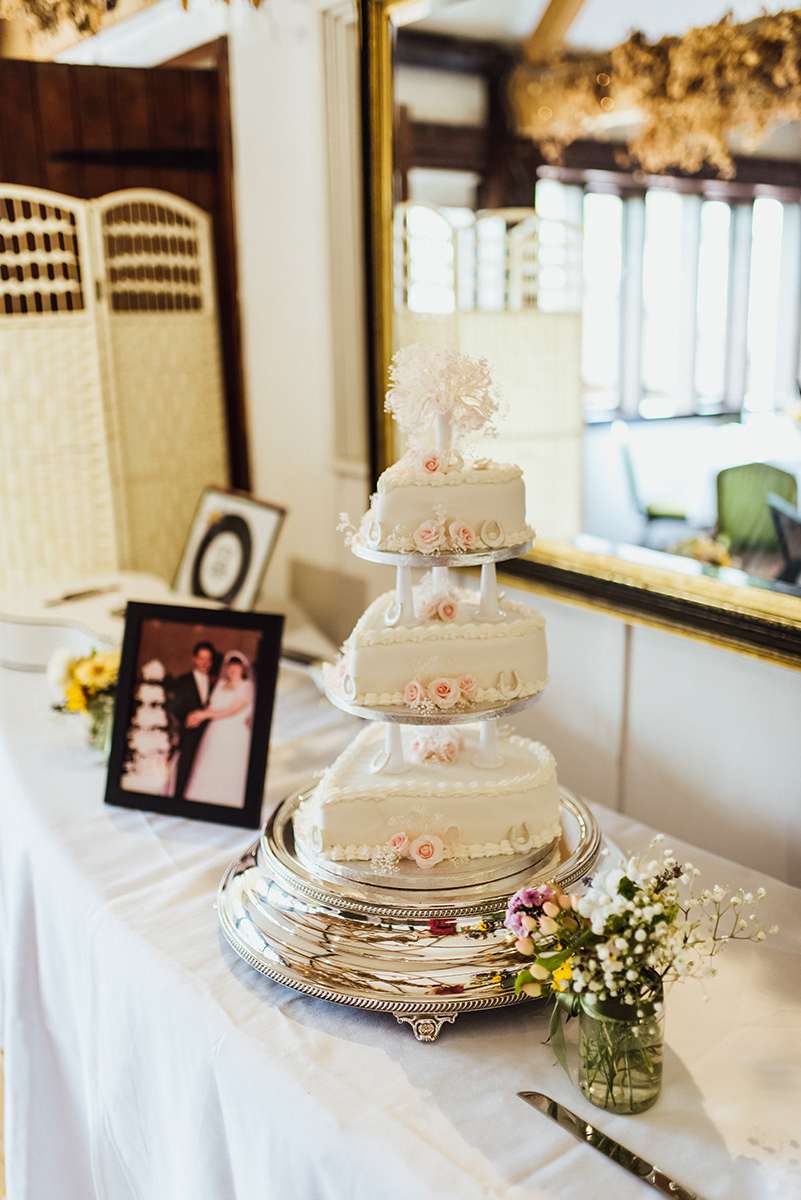 Don't go overboard
Keeping your wedding style fresh while using vintage or retro styles, furniture and décor is easy if you don't go overboard and head into hard-out theme territory. Cherry-pick items you like for your theme and styling from periods of yesteryear, but to keep it awesome (and easy to organise), a few features are all you need. Perhaps a tea-length 50s-style wedding dress, incorporating music from that era (whether that's a band or a jukebox!) and brief your graphic designer to include atomic-era shapes and fonts in your invitations and on-the-day signage. Combined with the rest of your wedding, you got that sweet ass mix of old and new.
For your nod-to-the-70s wedding, start with the classic 70s colour palette (lime, orange, brown, yellow), consider unstructured, simple florals like daisies, carnations and grasses and for goodness sake, get a wood-panelled wall in your photos!
Vintage is a style, not a trend
Shout it from the rooftops and the footpaths and the toilet cubicles and your mouth region; vintage is a style, not a trend. While vintage is having an extended time in the sun as people wake up to its magnificence, plus rising climate emergency panic getting people to think about not consuming more new things, there's always been a love for styles of old. Nostalgia (generally) makes people happy, so it's easy to find a love for vintage that sticks. Lean into that love; that style and you really cannot go wrong.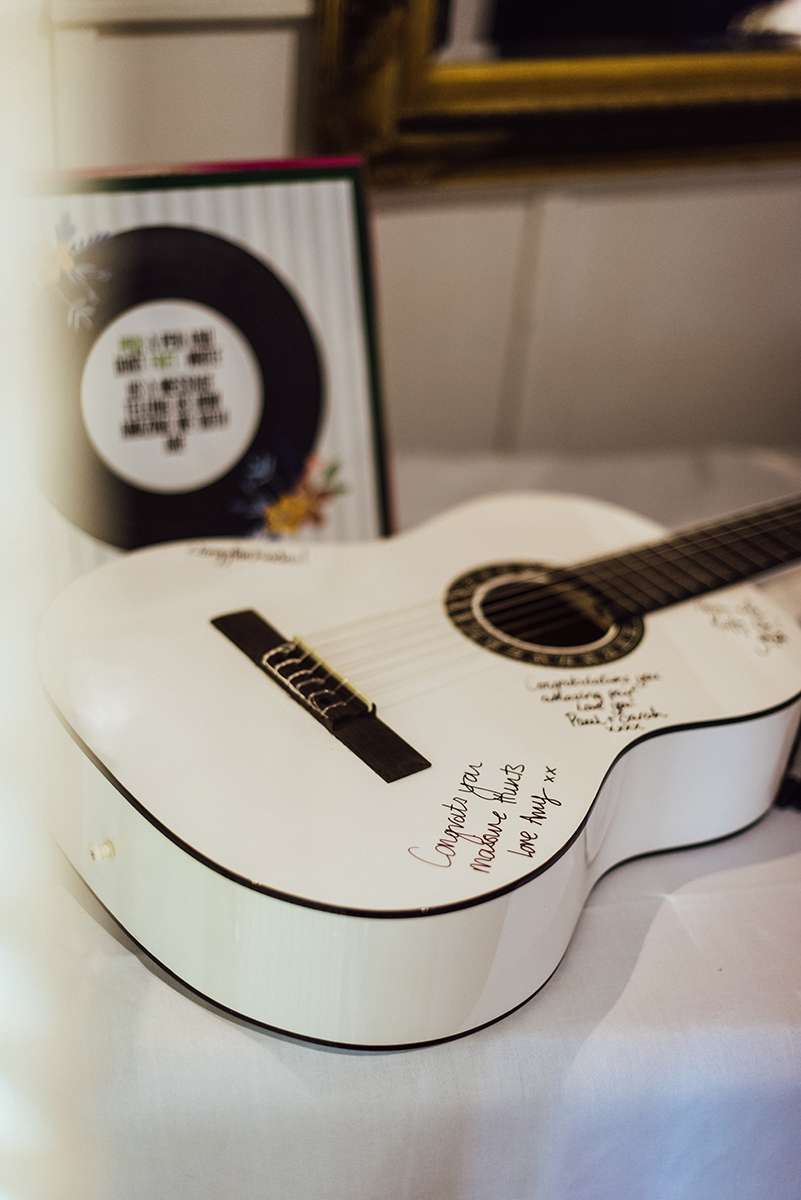 But what can we take from 1973 wedding planning advice?
Reading Brides Guide to Planning your Wedding means I now have a wedding reception-worthy recipe for chicken and tuna fish mousse, advice on how to disguise bony collarbones, and an idea of how hard it is for the "bridegroom" to feel part of the planning because it's the bride's parents footing the bill. In short, choose from the aesthetics and not the values of the time.
But would you believe, it's actually got some really sensible advice, that is not out of place in Rock n Roll Bride circa 2022? There's really a LOT that is about making everyone else happy, but I am very excited to report that there's some really good advice for women in this book. Not least that it's alright to keep your name (in 1973!), non-judgementally suggesting considering contraception so that you have control of your body, and the somewhat modern notion of love in marriage, instead of simply a husband providing materially for their family. The book also says to leave things to the professionals where you can afford to, using floristry as the example and honestly, this is great advice.
From the chapter Organising the reception; How to hold one:
"If you are keeping to the idea of a large party, but you are not enthusiastic about the idea of a receiving line, formal speeches, and a cake-cutting ceremony, there is no reason why you should elect to have them."
After all, it's your wedding and above all else, you should do what you want. And if they had this nailed in the early 1970s, I know you can find a way to navigate having the wedding you want in 2022 and beyond.
The ultimate personalisation
IMHO, creating a rad wedding that's reflective of who you are as a couple, and how you want your guests to feel, is the ultimate wedding personalisation. Think about it. The combo of bits and pieces you can choose from the past AND the present means your glorious mixture of old and new will be totally your own. No Pinterest recreations and tired trends. You're a rock'n'roll couple, after all.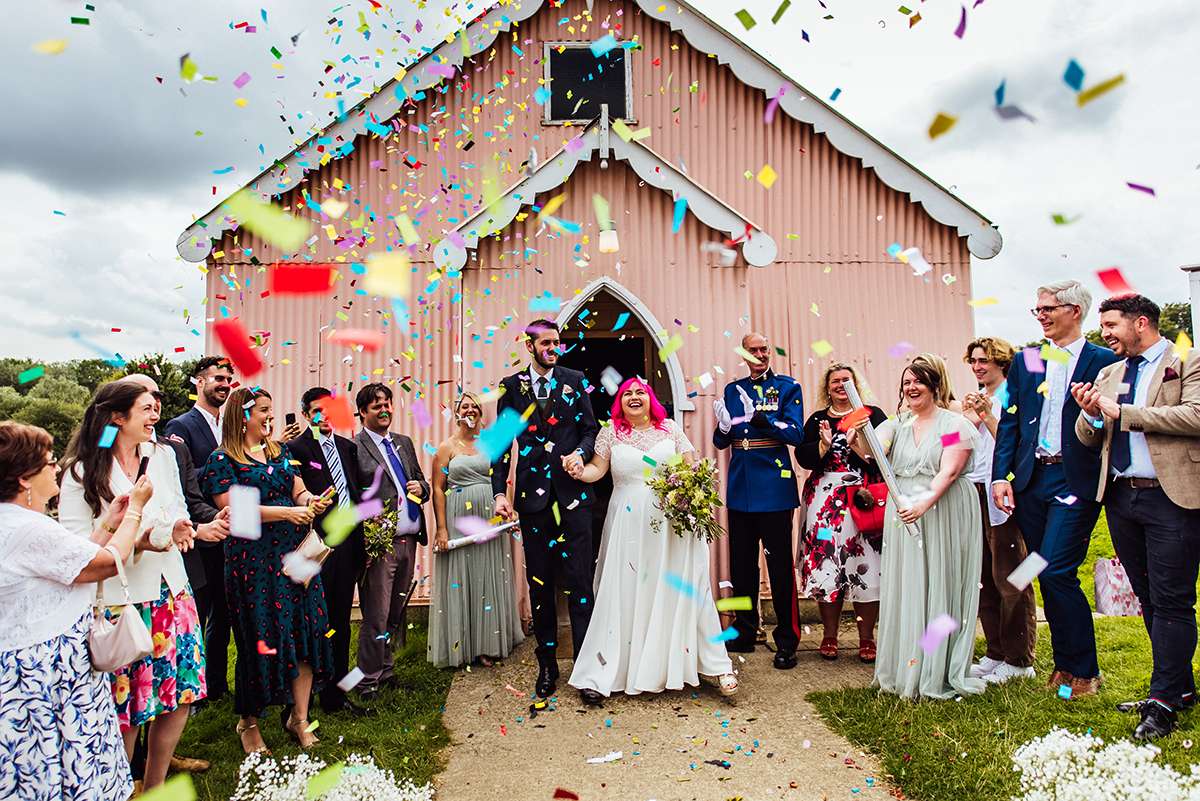 ABOUT KATE FORSYTH
Co-founder and creative director of Melbourne vintage furniture hire and event styling legends, Good Day Club, Kate Forsyth is an expert at stacking unstackable vintage chairs and designing the raddest, most non-traditional and fun weddings known to wo/man. Outside of running her business with husbo Dave, she parents small human Remy, plays the drums and just painted her house every colour of the rainbow.

This article originally appeared in issue 46 of Rock n Roll Bride magazine. You can purchase the latest copy here, or why not subscribe to never miss an issue?