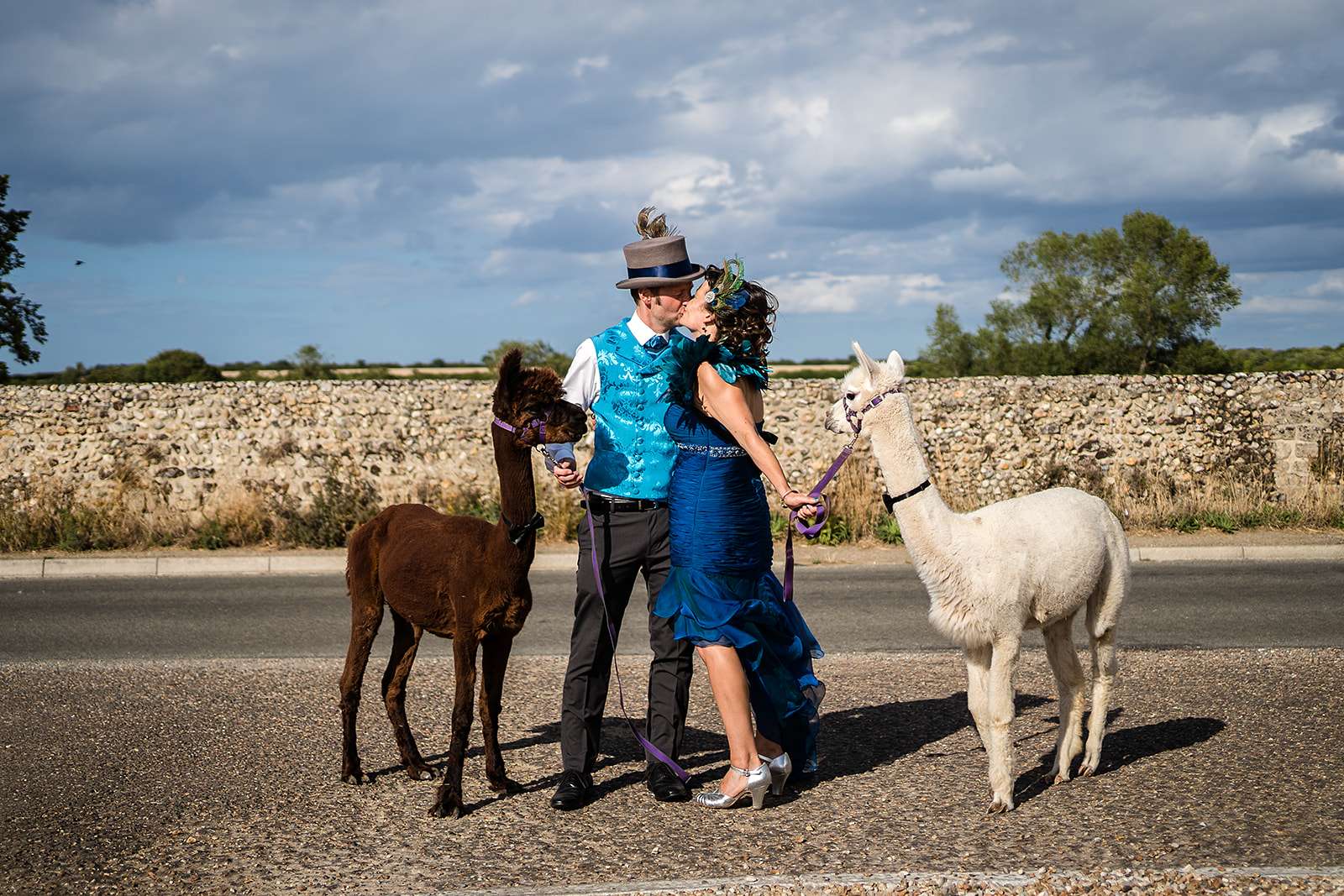 Well this is something you don't see or hear about every day – a bride making her grand entrance on a giant snail! But that's exactly what Elanor did when she married Jim last summer.
Elanor and Jim's love story began in a New Zealand hostel in 2004. Bonding over foraged cockles, they embarked on a journey of adventure and exploration, eventually settling in Norfolk together.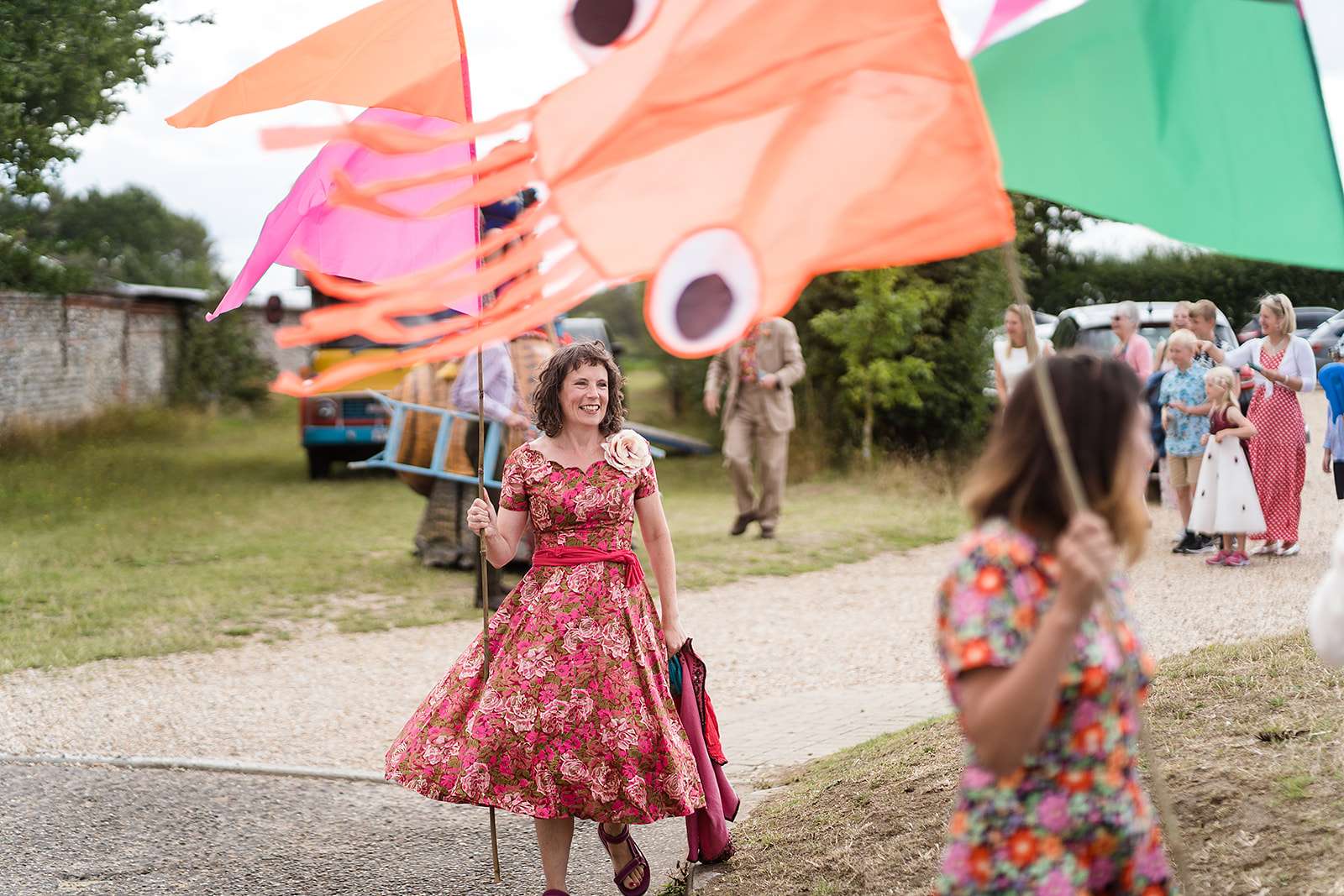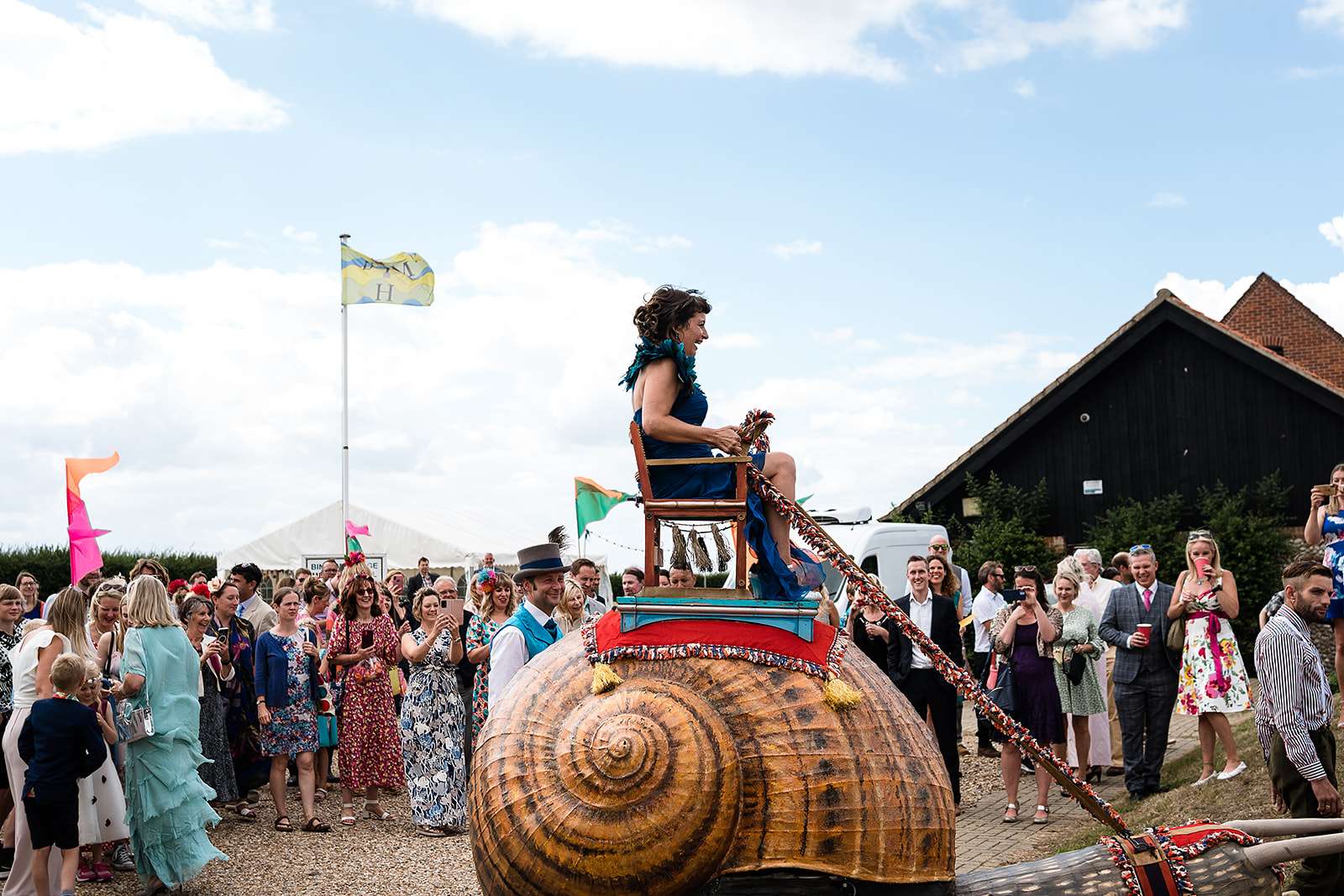 The couple wanted a wedding that was colourful, silly, joyous, and spectacular – and also inspired by their love of music festivals. "It was an excuse to do loads of fun stuff and share it with all our favourite people", Elanor said. "We just spent the 18 months before the wedding looking out for cool things, and then working out how we could incorporate them into the day. We love fancy dress so we thought we would throw a bit of that in. We are both pretty thrifty so it was a big change for us to spend money on completely frivolous but amazing stuff… like a giant snail and alpacas!"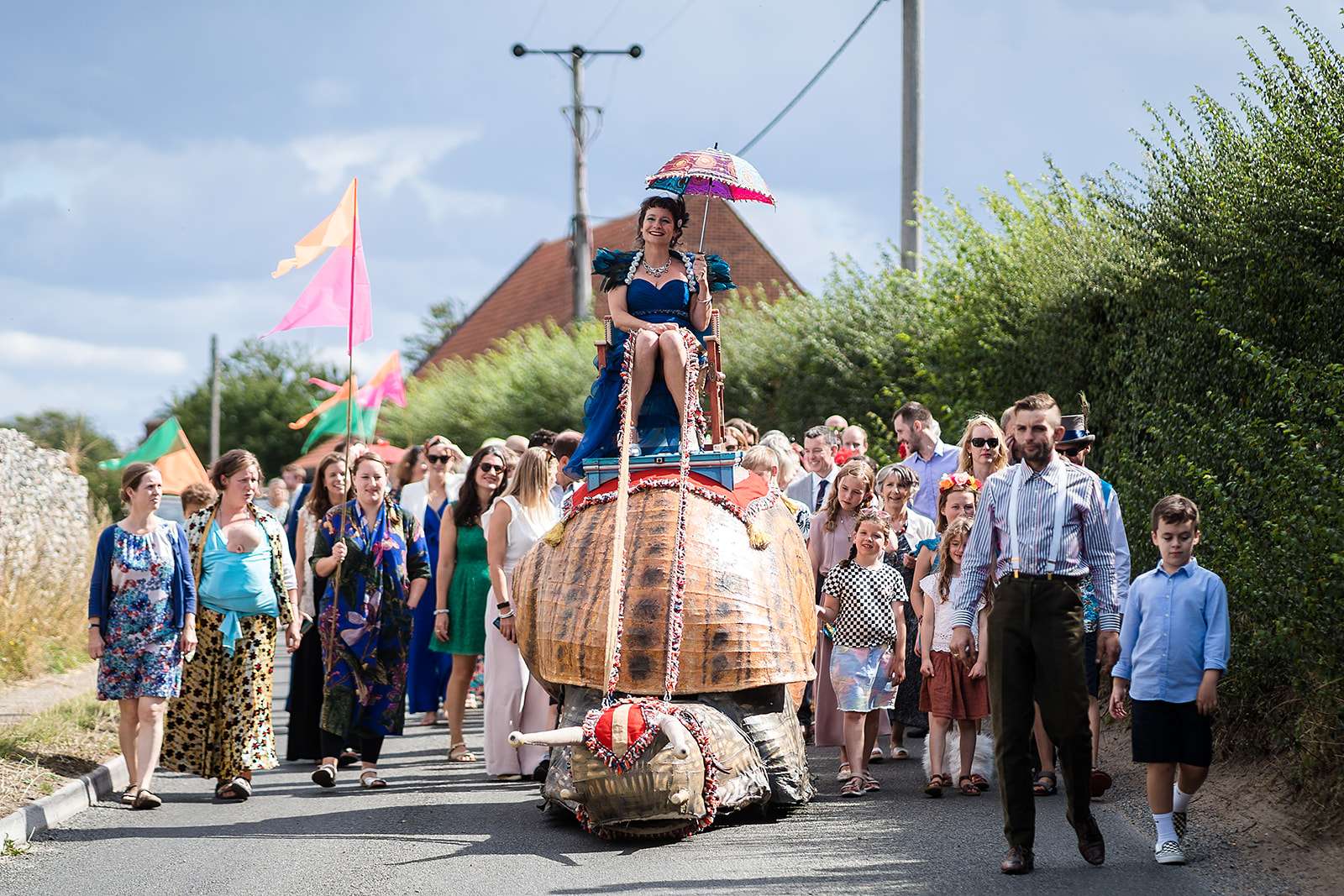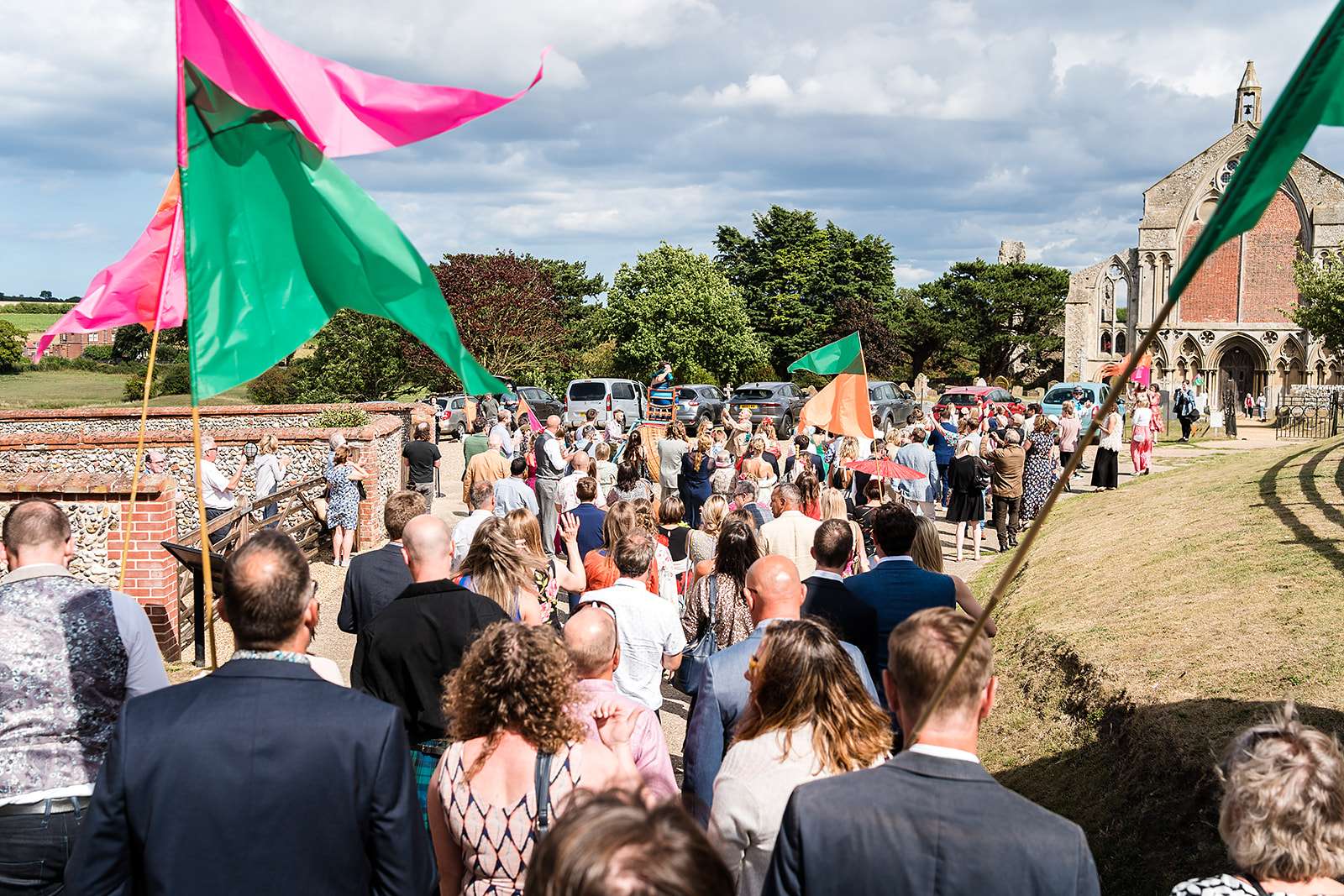 The flowers came from a local lady who grows them in her garden and sells them at car boot sales and the donut man also was form a car boot sale. "It was my daughter's idea to ask him if he would come to the wedding", the bride said.
They first met Sybil the Snail at a circus festival. "That snail parade was one of the highlights of my whole life", Elanor explained. "There were flags and musical instruments and it was so surreal and beautiful. The ceremony then took place in Binham Priory ruins, and it was lovely. There wasn't a dry eye in the place. There was some miscommunication regarding the historic ruins. We were told it was OK for us to have the ceremony there, but then it turned out that it wasn't. Luckily English Heritage generously bent their rules for us so it could go ahead."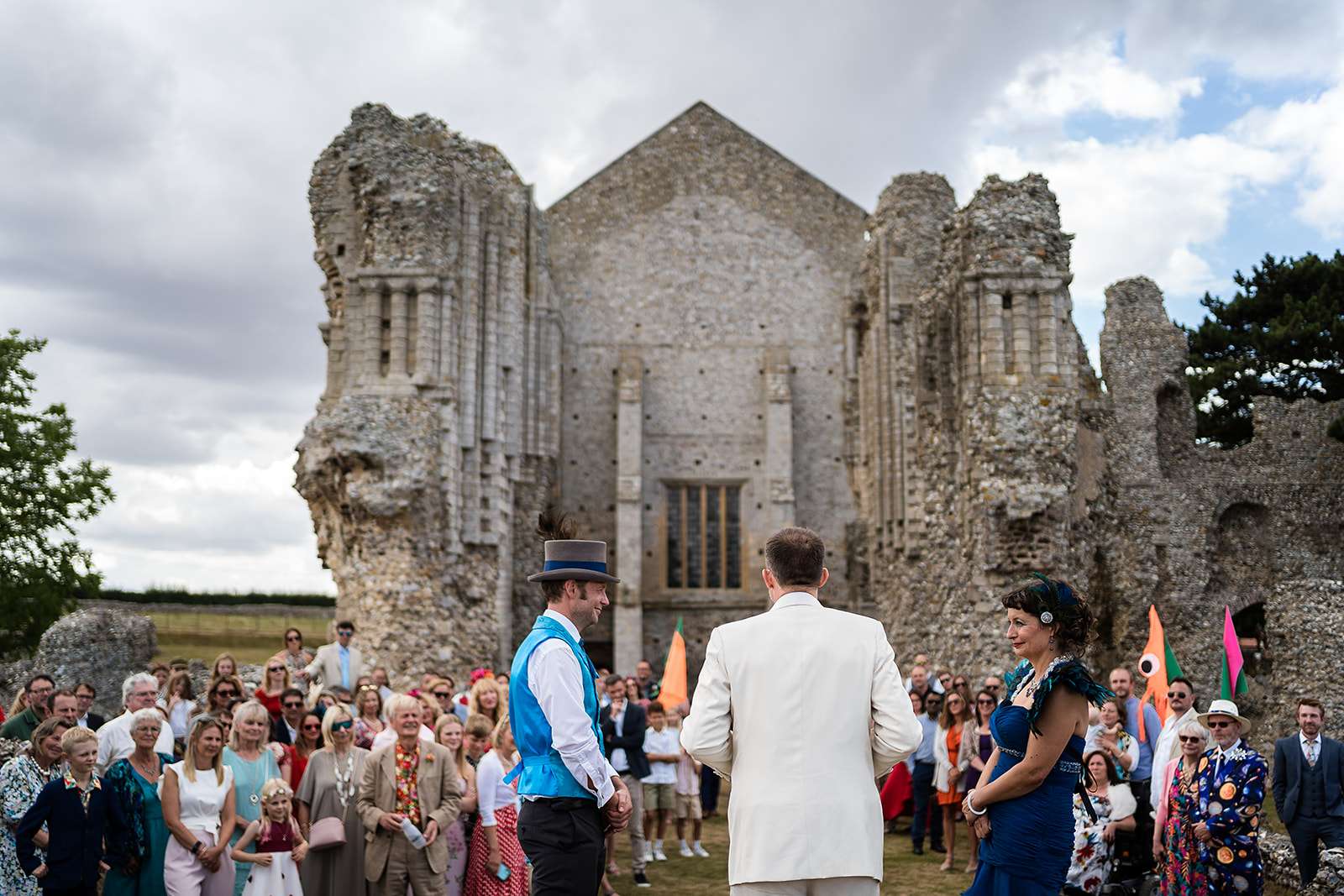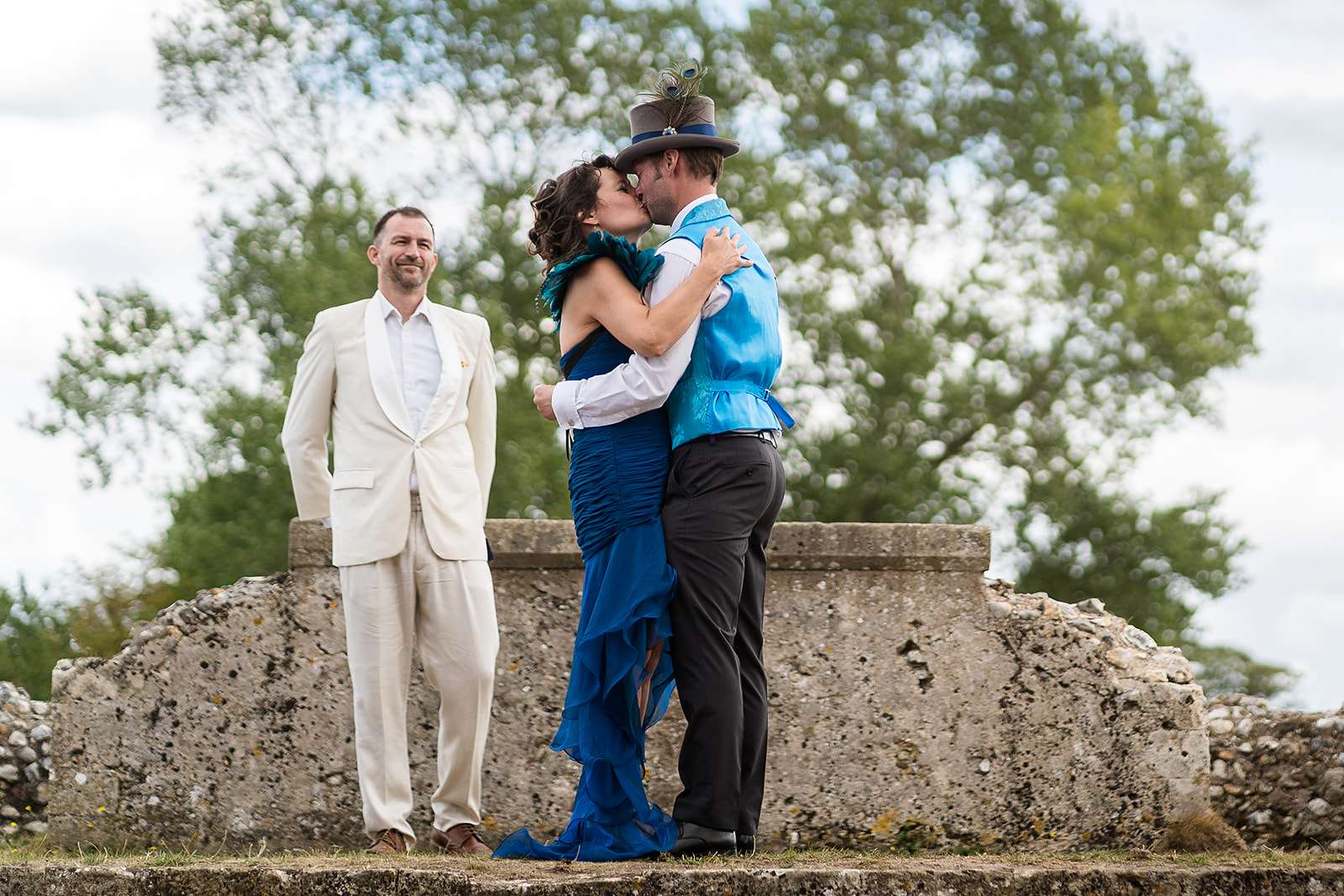 After the ceremony, a brilliant 90s cover band ironically played Savage Garden's Truly Madly Deeply which unintentionally ended up being their first dance. "It's been a running joke forever that Jim really loves Savage Garden. He doesn't, they're not his cup of tea at all, and that's what makes it funny", said Elanor. "The Dial Ups played Truly Madly Deeply as a surprise in Jim's honour. We weren't planning to have a first dance type moment, but that's what it turned into and now it's our song, and we both hate it! Everybody danced loads and my step dad David came out with these amazing flashing glasses which flashed up 'Congratulations' messages. He had an incredible celestial suit on too. He was like Daft Punk's granddad.".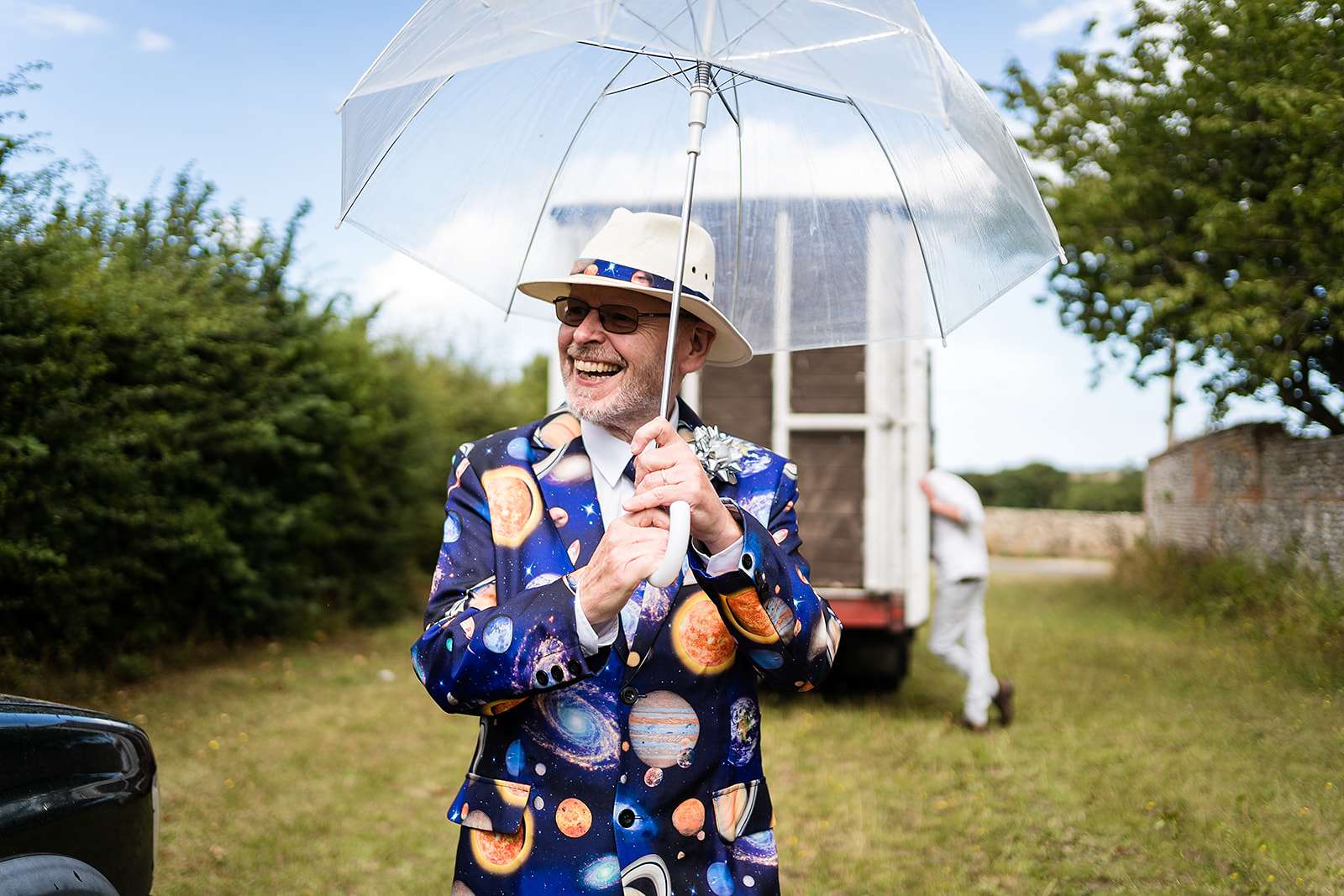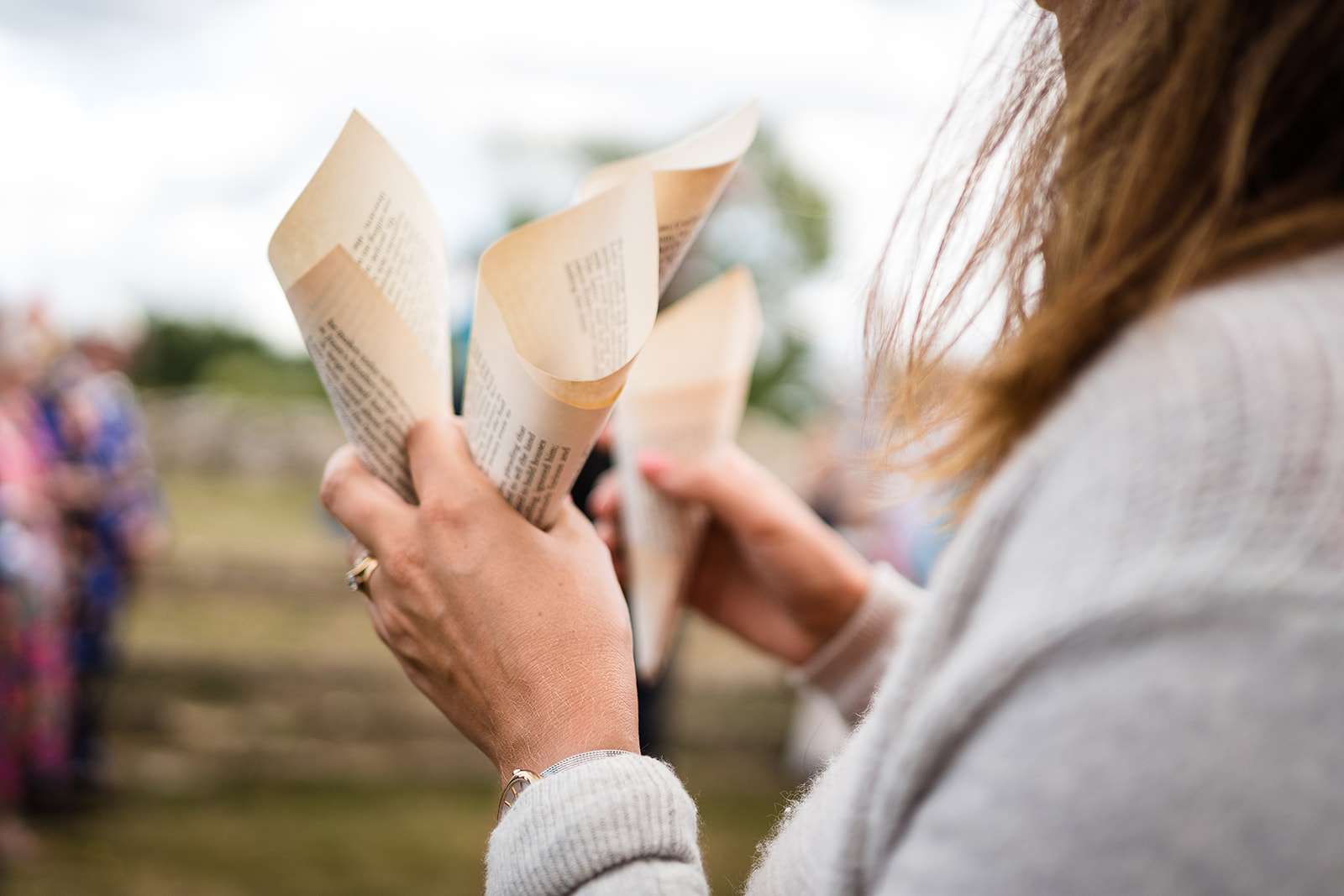 Elanor and Jim invested the most in their photographers, Lisa and Neil, who played a pivotal role in capturing the essence of their day. They manged to save cash by having their friends help them out with things like making confetti cones from a raunchy novel and all the decorations, The bride also found her dress in a charity shop!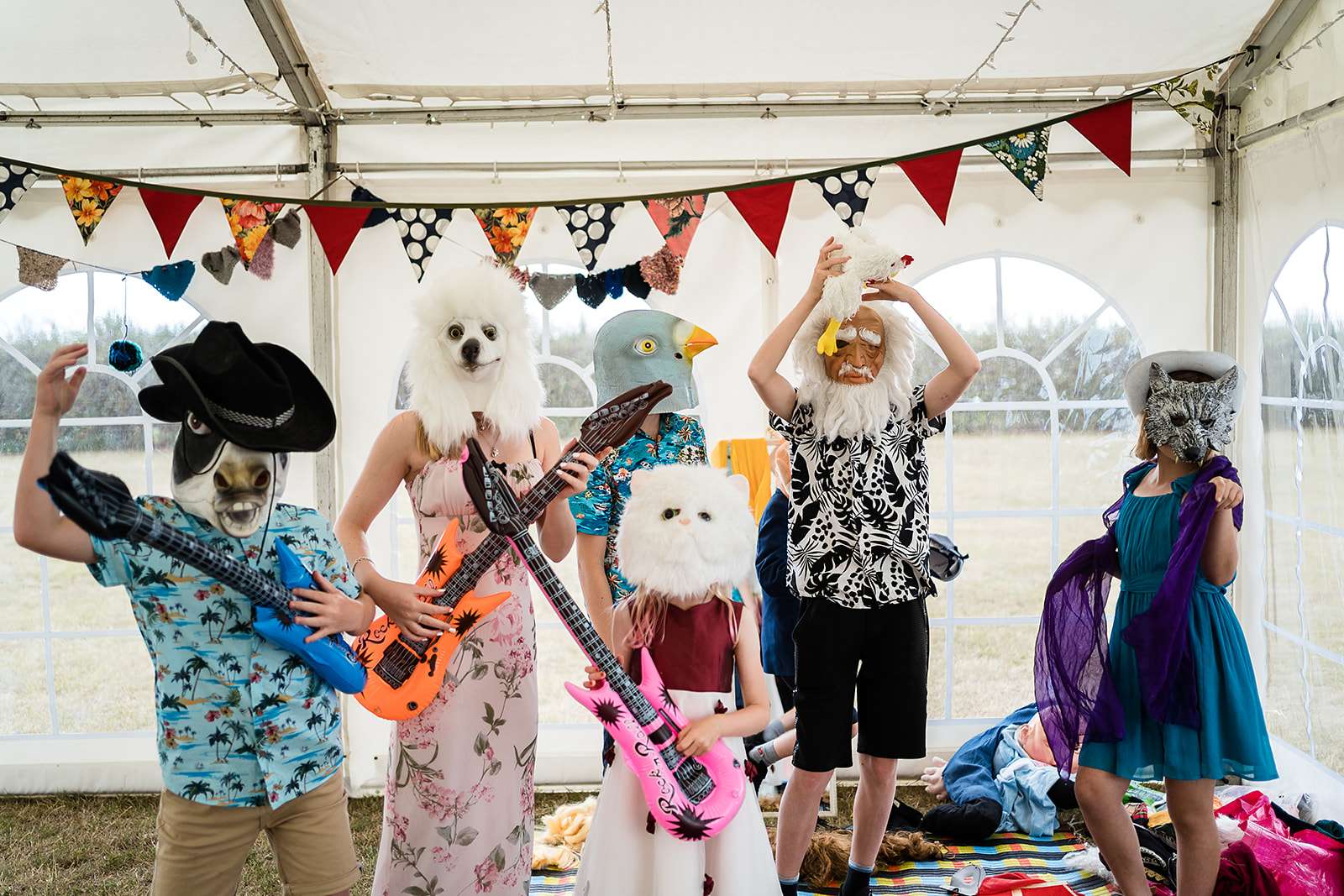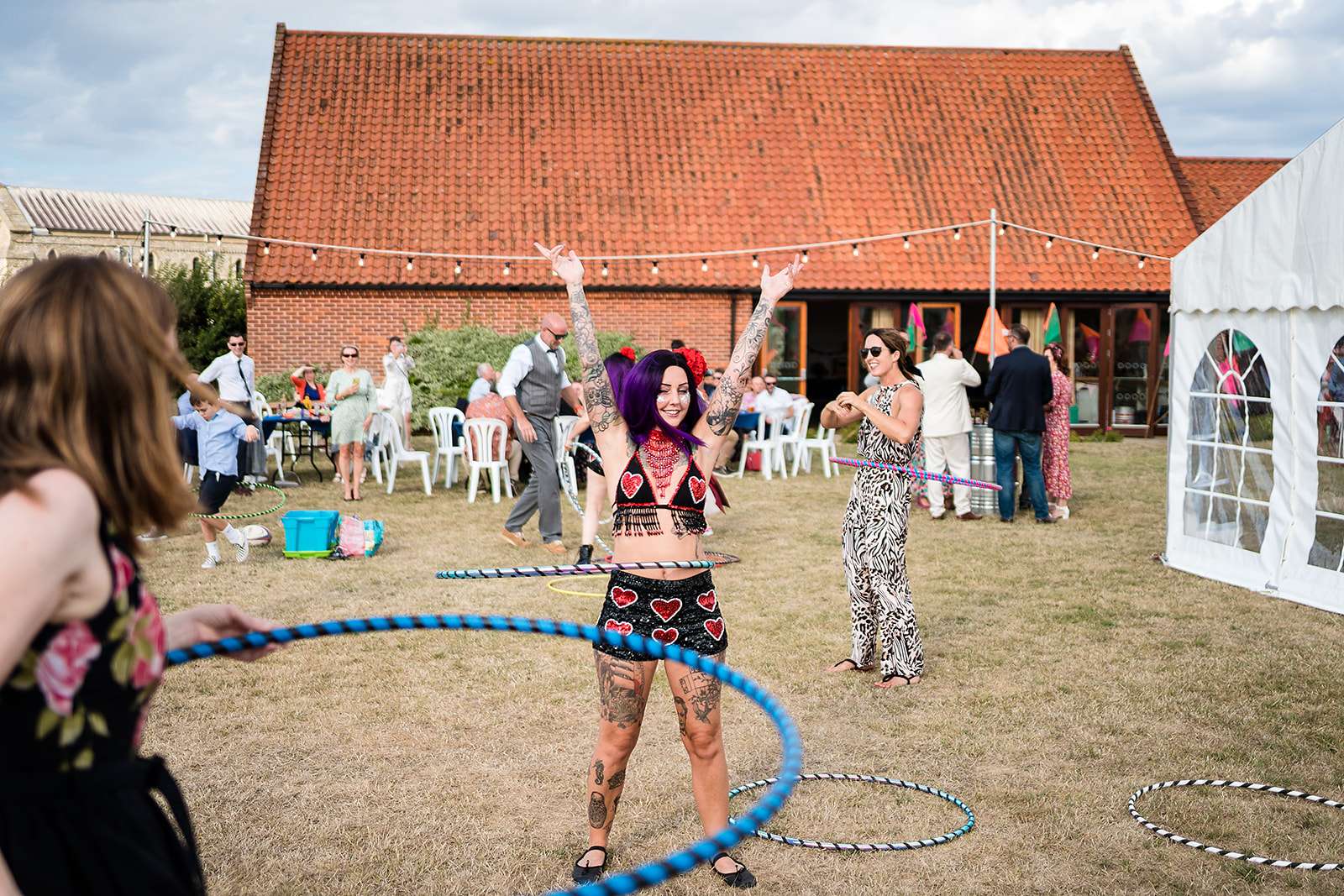 Looking back, Elanor and Jim offered this advice to future engaged couples: "Work out whatever your snail might be and book it! What will you absolutely love? What will make you happy when you remember it? Is Also, make sure you have lots of help clearing up. We are so grateful to everybody who came back on Sunday morning to help us."