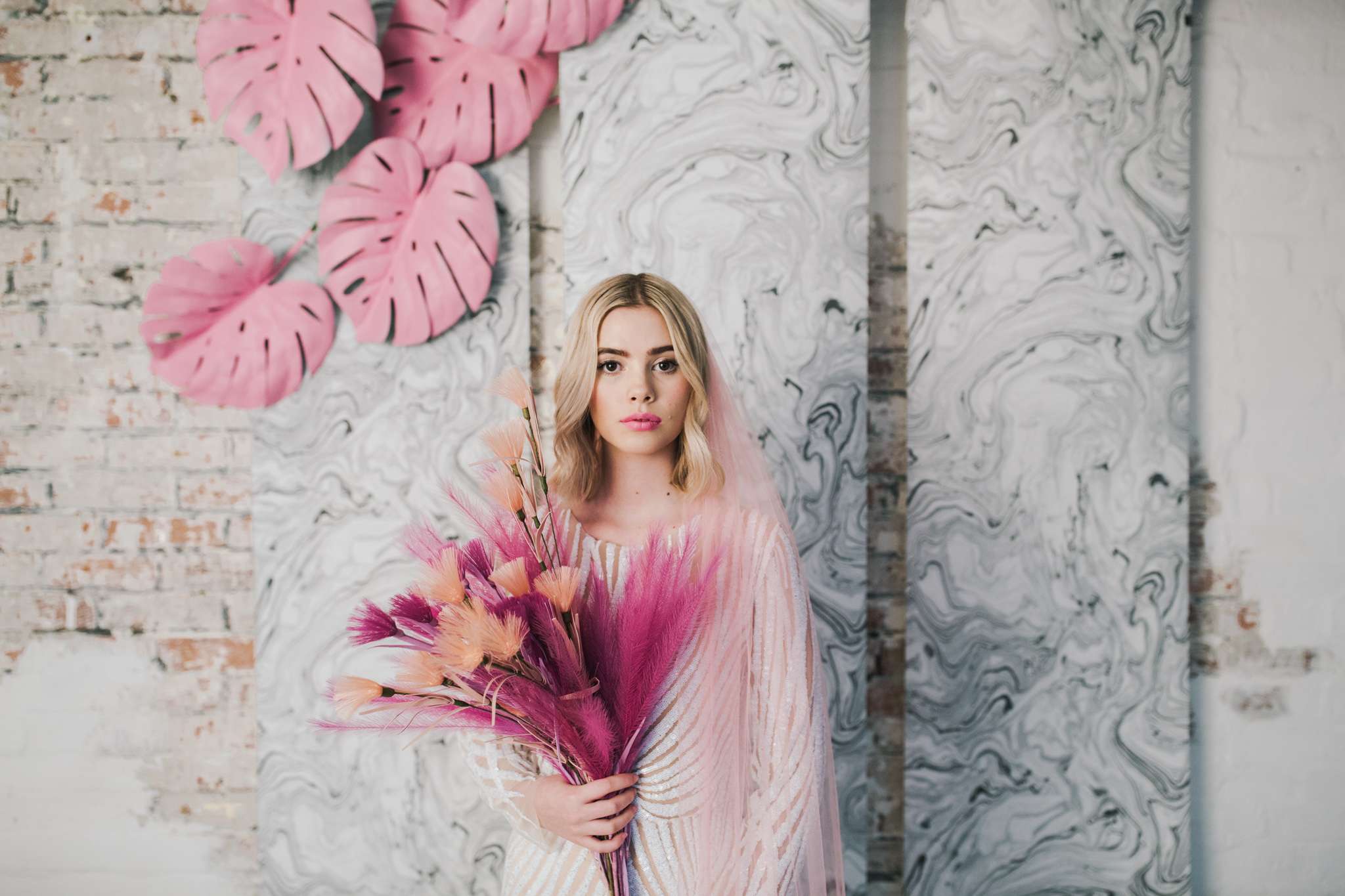 Attention brides-to-be with a flair for colour, drama and sparkle! The brand-new veil (and cape!) collection from Rock n Roll Bride and Crown and Glory is here and YOU. ARE. NOT. READY for what your eyeballs are about to witness.
My longest running brand collaboration, this is our SIXTH annual collection and I think it may just be our best one yet. Inspired by Sophie and my mutual appreciation for rainbows, pastels, and being just a little bit extra, we wanted to create a collection that would make other colour-loving, sparkle-obsessive, OTT life-living babes squeal with glee. And, you know what, I think we may have just achieved it.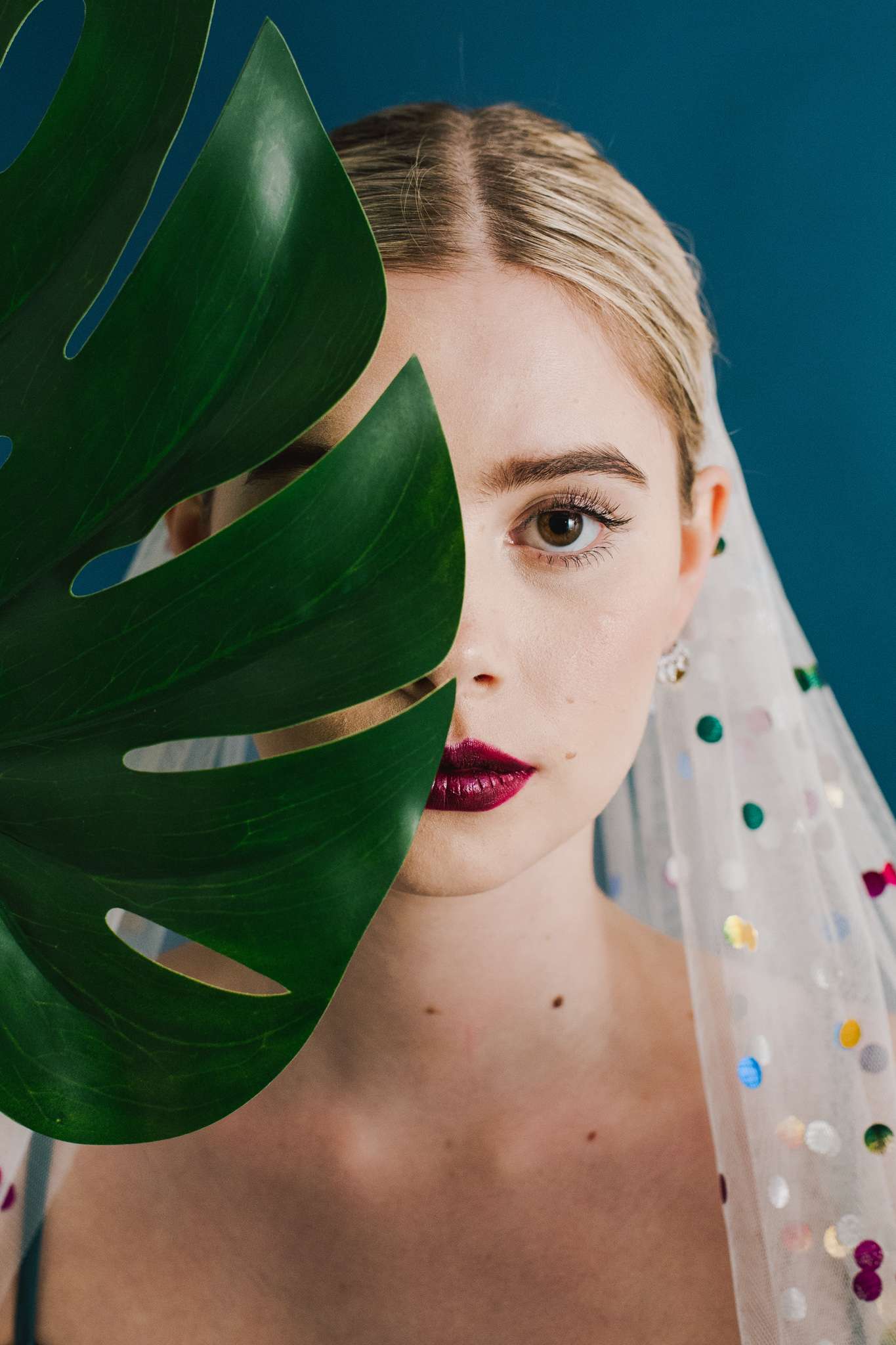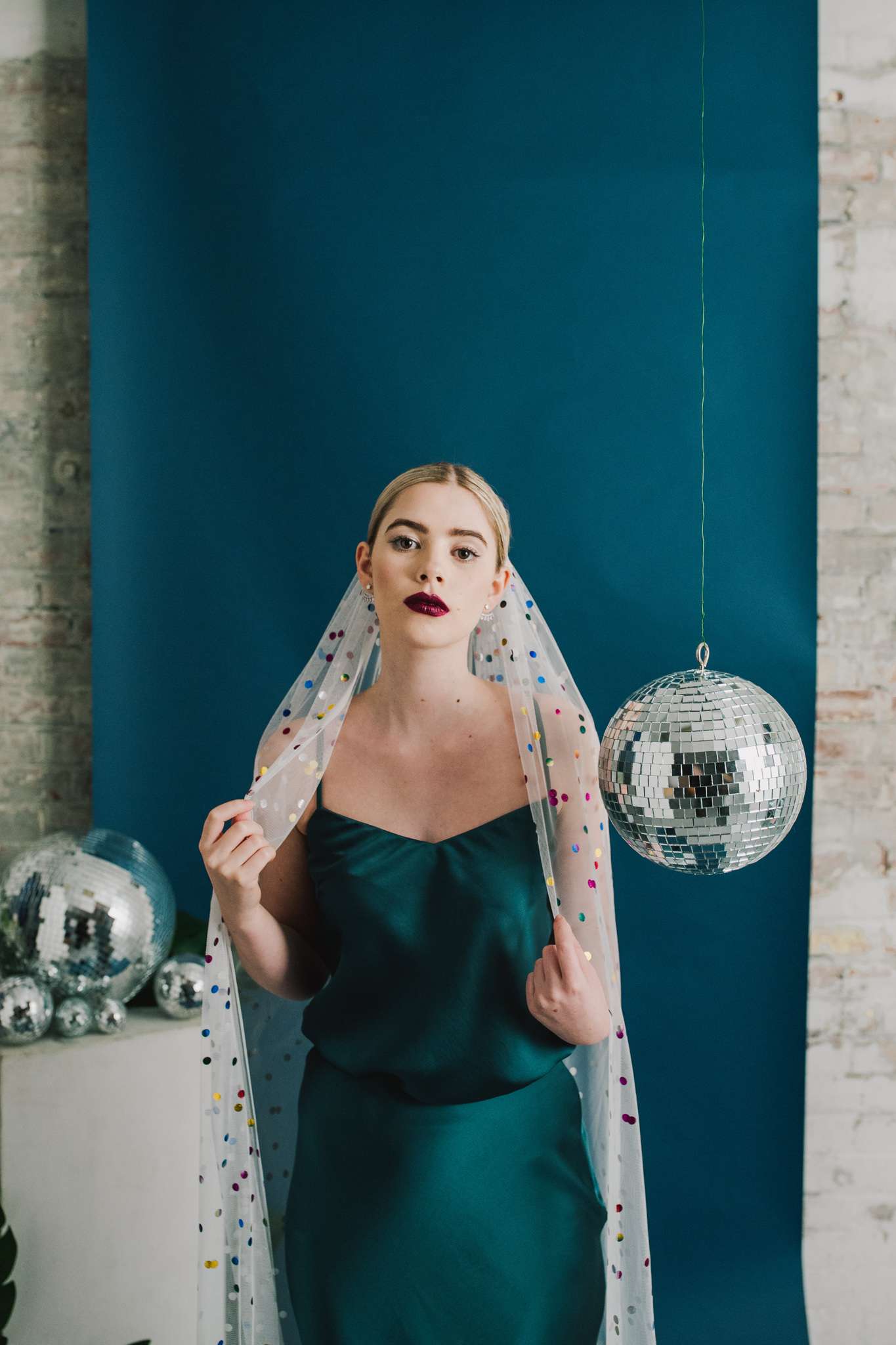 Just like all of our past collections, each piece has been designed to be customised, meaning you can alter many of the colours and embellishments to suit your own, distinctive style as well. After all, being a Rock n Roll bride isn't about being a bridal clone, it's about having a wedding that suits YOU and rocking whatever makes you feel like your most bad ass self down the aisle.
Oh and BIG NEWS, this is our first collection that includes CAPES! They're not just for superheroes anymore baby, bridal capes are the way of the future and I for one am here for it! So, even if you didn't think you'd wear a veil, read on, maybe one them will persuade you otherwise.
Before we move on to swooning over each piece and giving them the love they deserve, here's what went down on our look book shoot day, courtesy of the ever fabulous Lara Elliott.
Over the Rainbow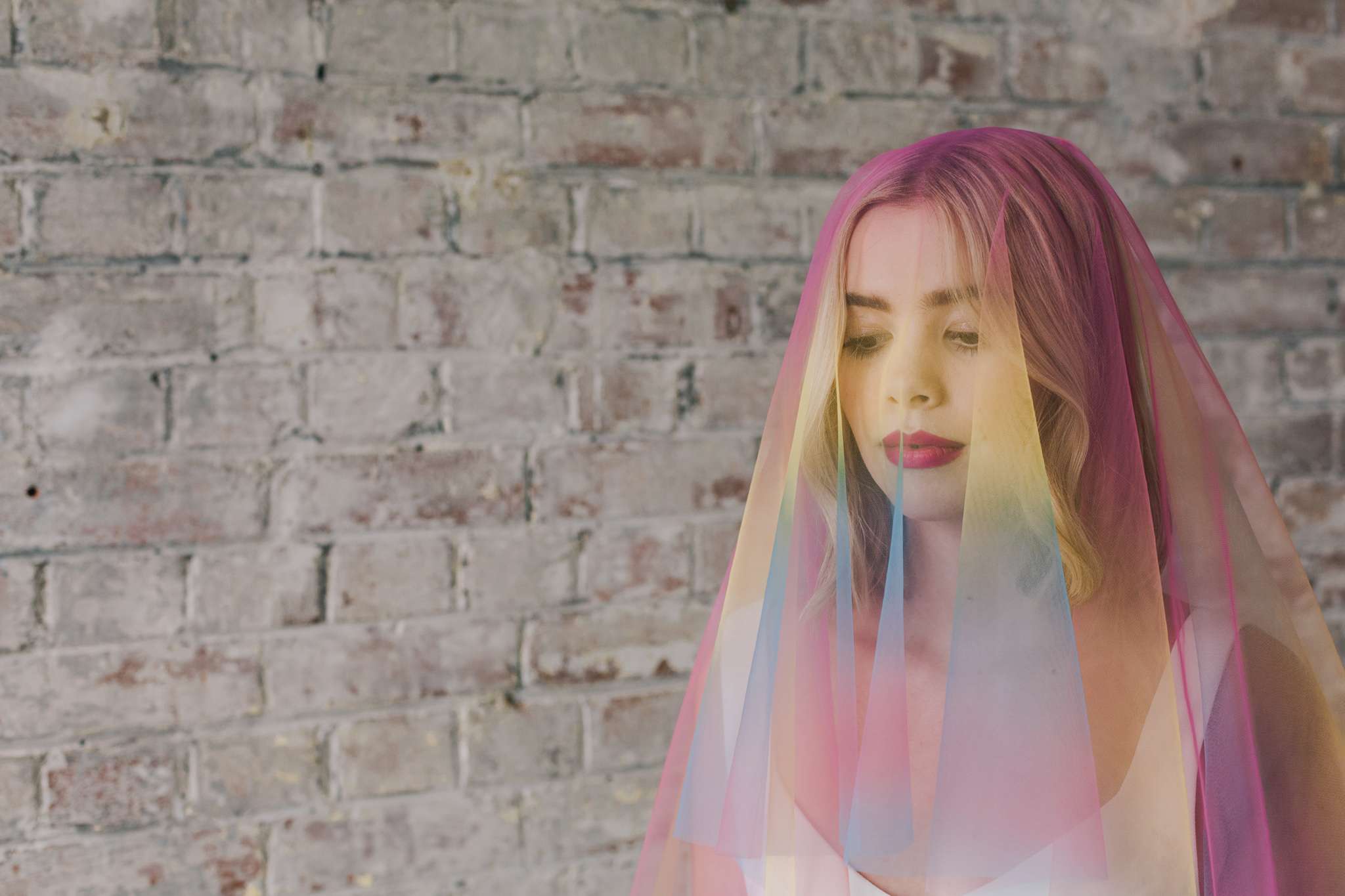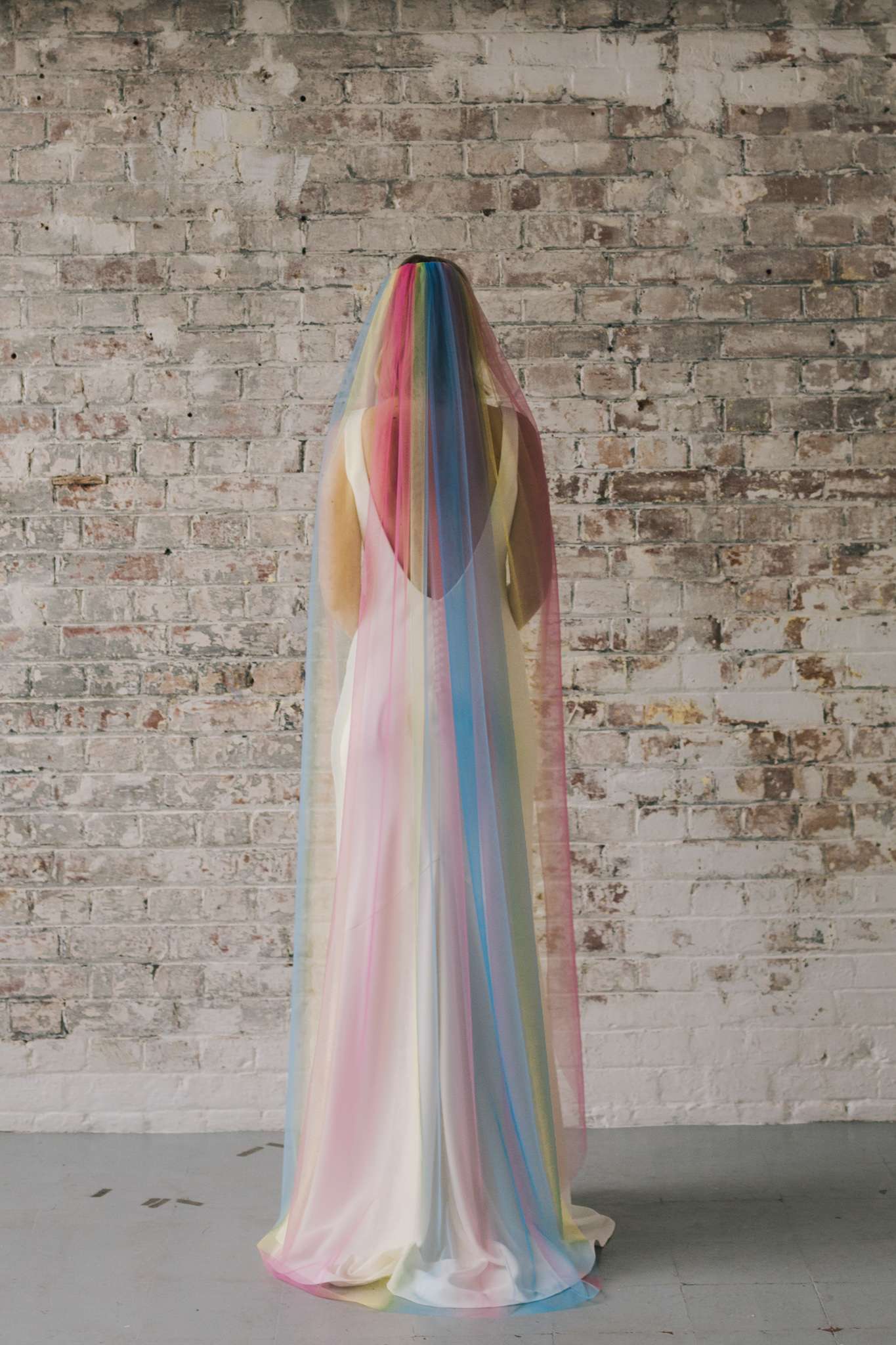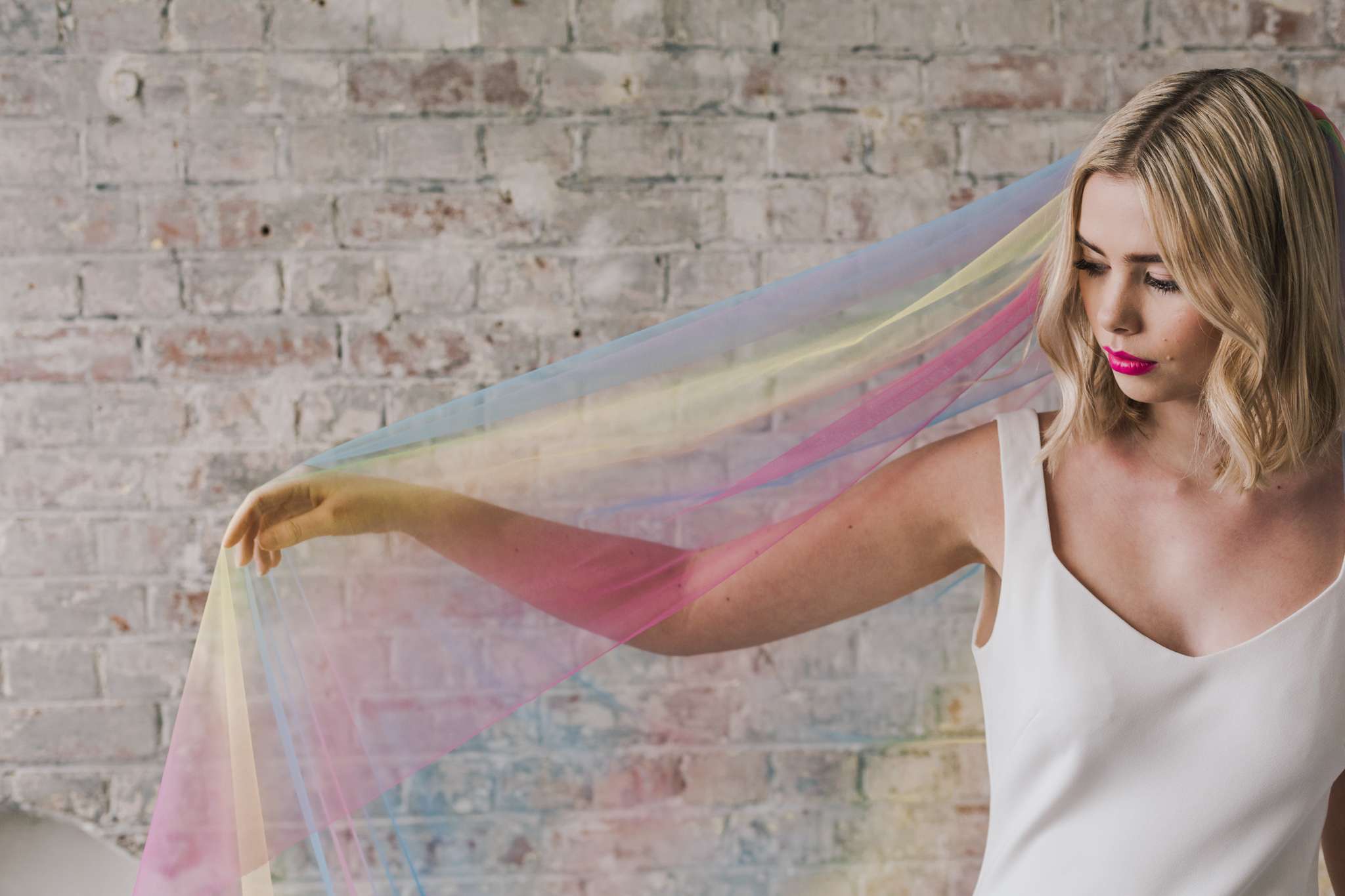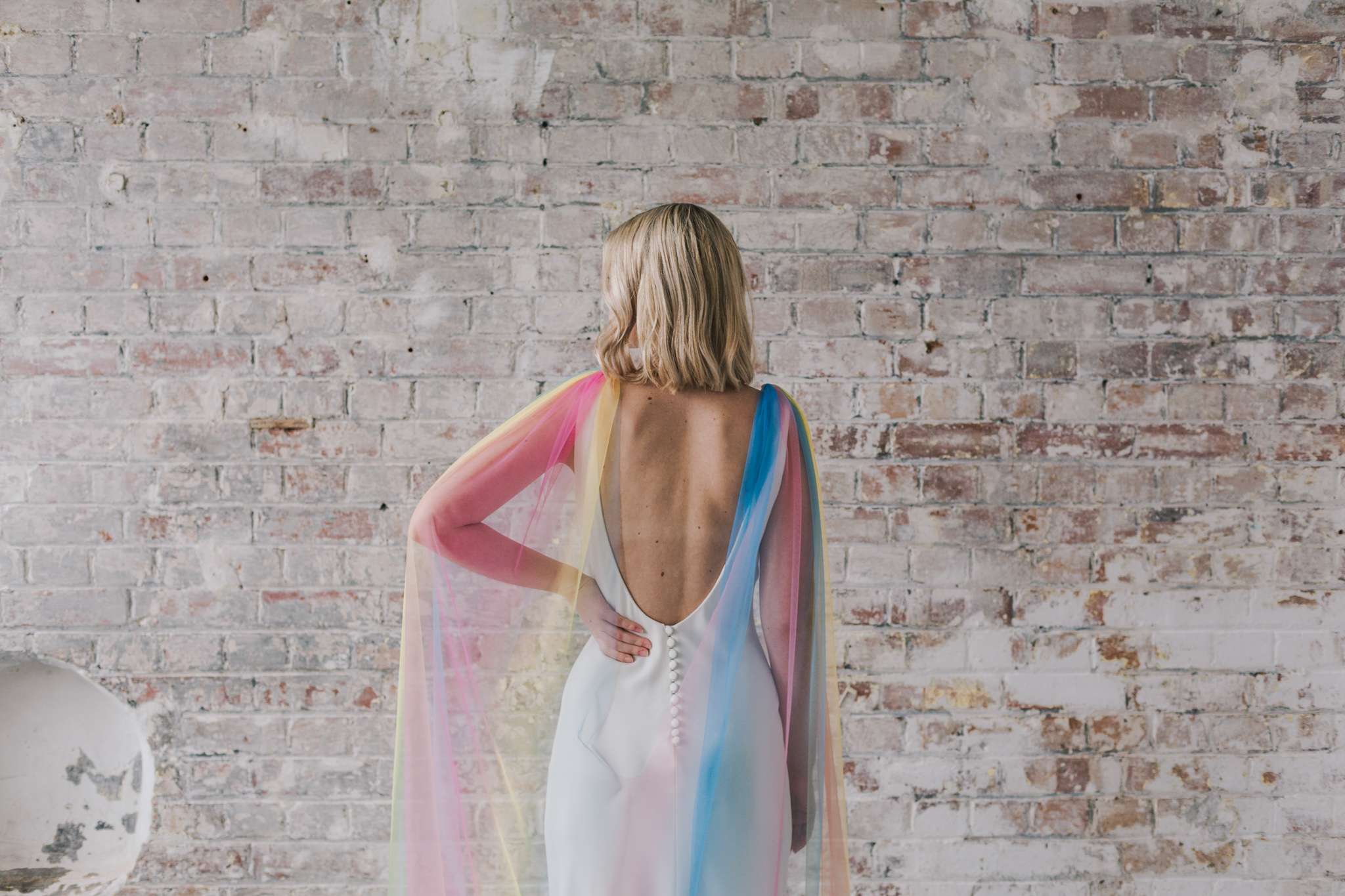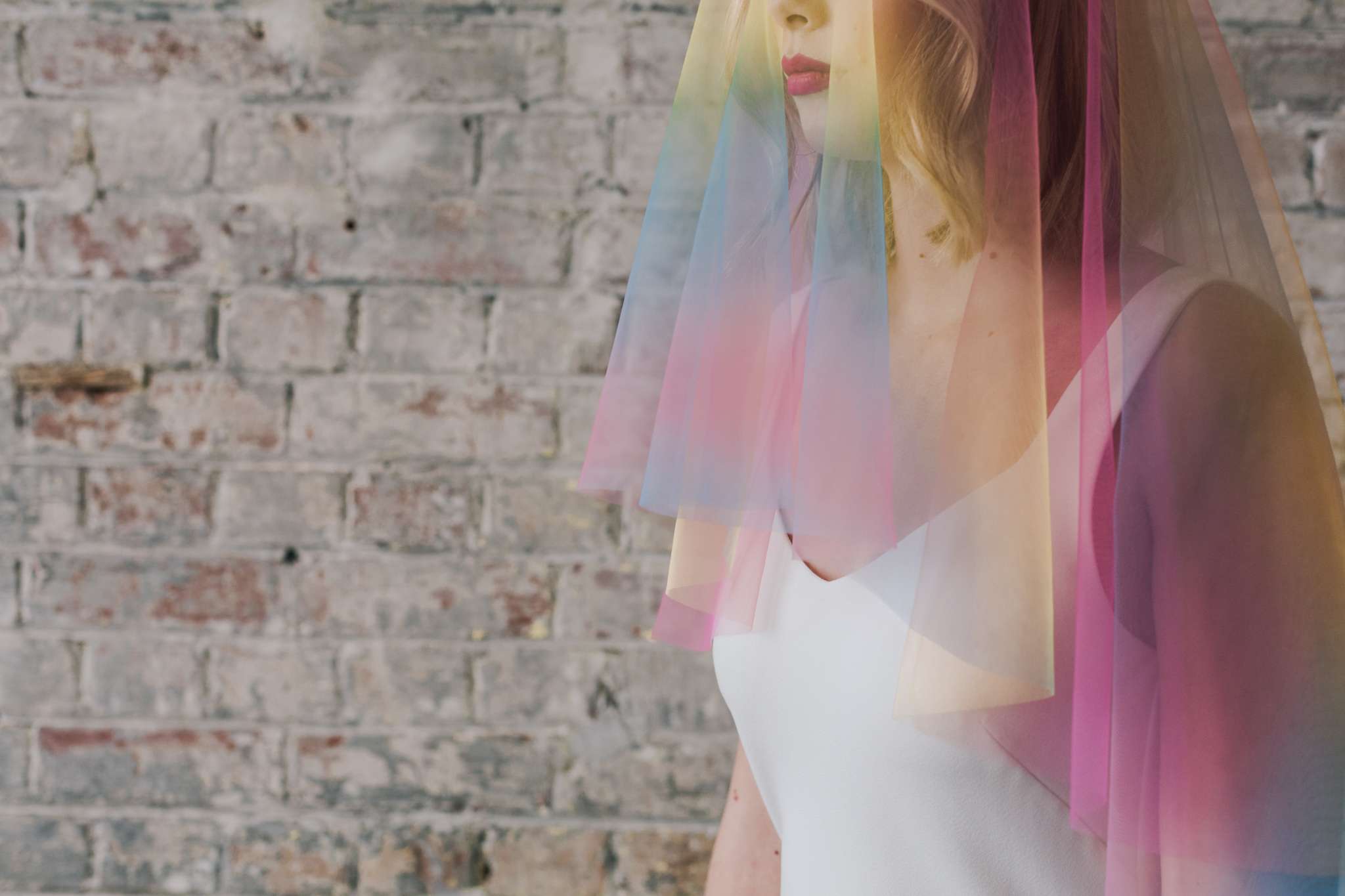 Somewhere over the rainbow, your dream wedding veil exists! For brides who love a splash of colour it doesn't get any better than this. Created using super-soft tulle in multicoloured rainbow hues, you will feel like a rainbow princess the moment you put this one on.
Available in single-layer fingertip, chapel and cathedral lengths with a clear comb attachment. Also available as a cape with a waterfall back design attached with silvertone snap clips. Custom lengths and attachment options are available on request.
Disco Dream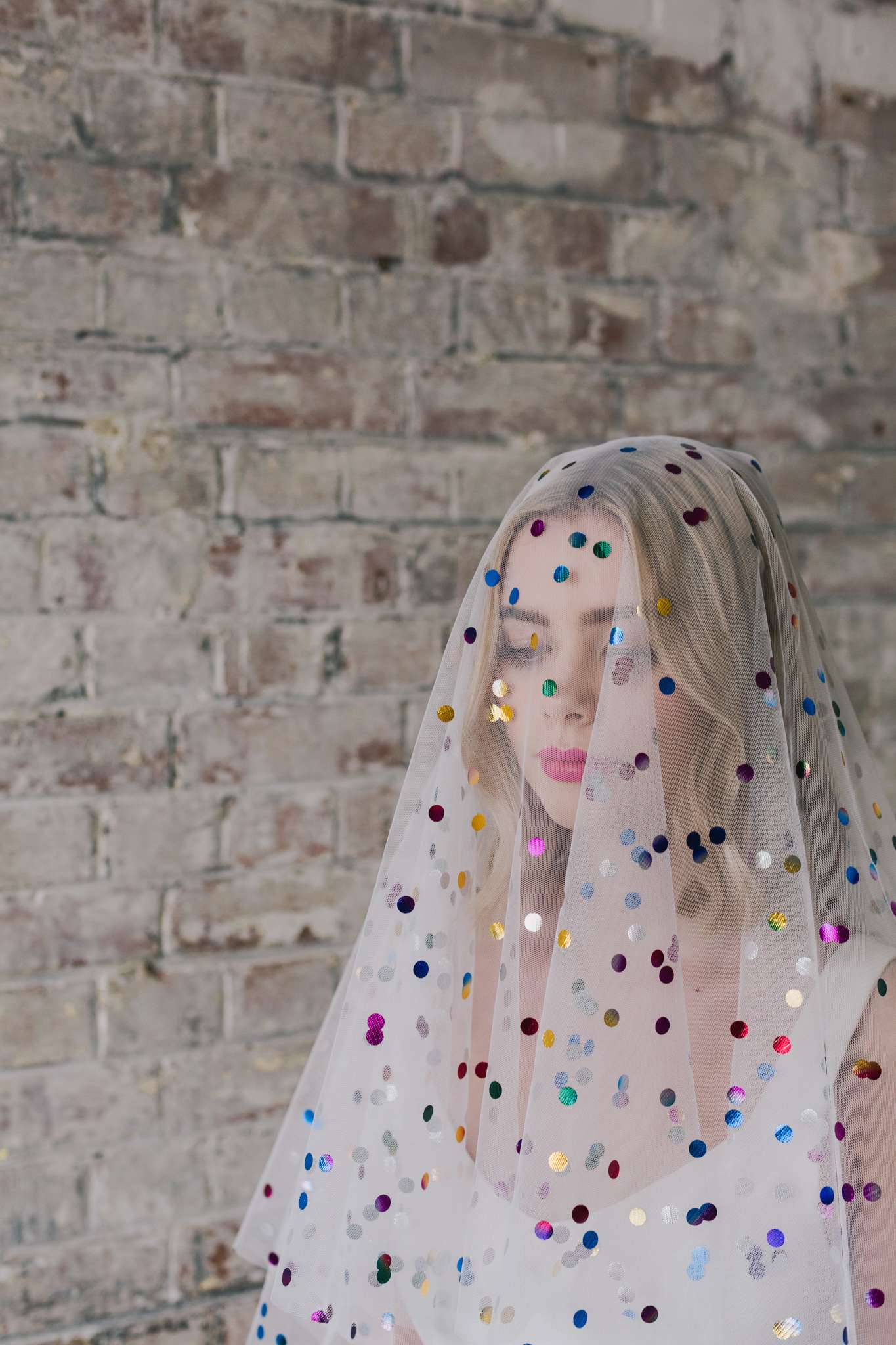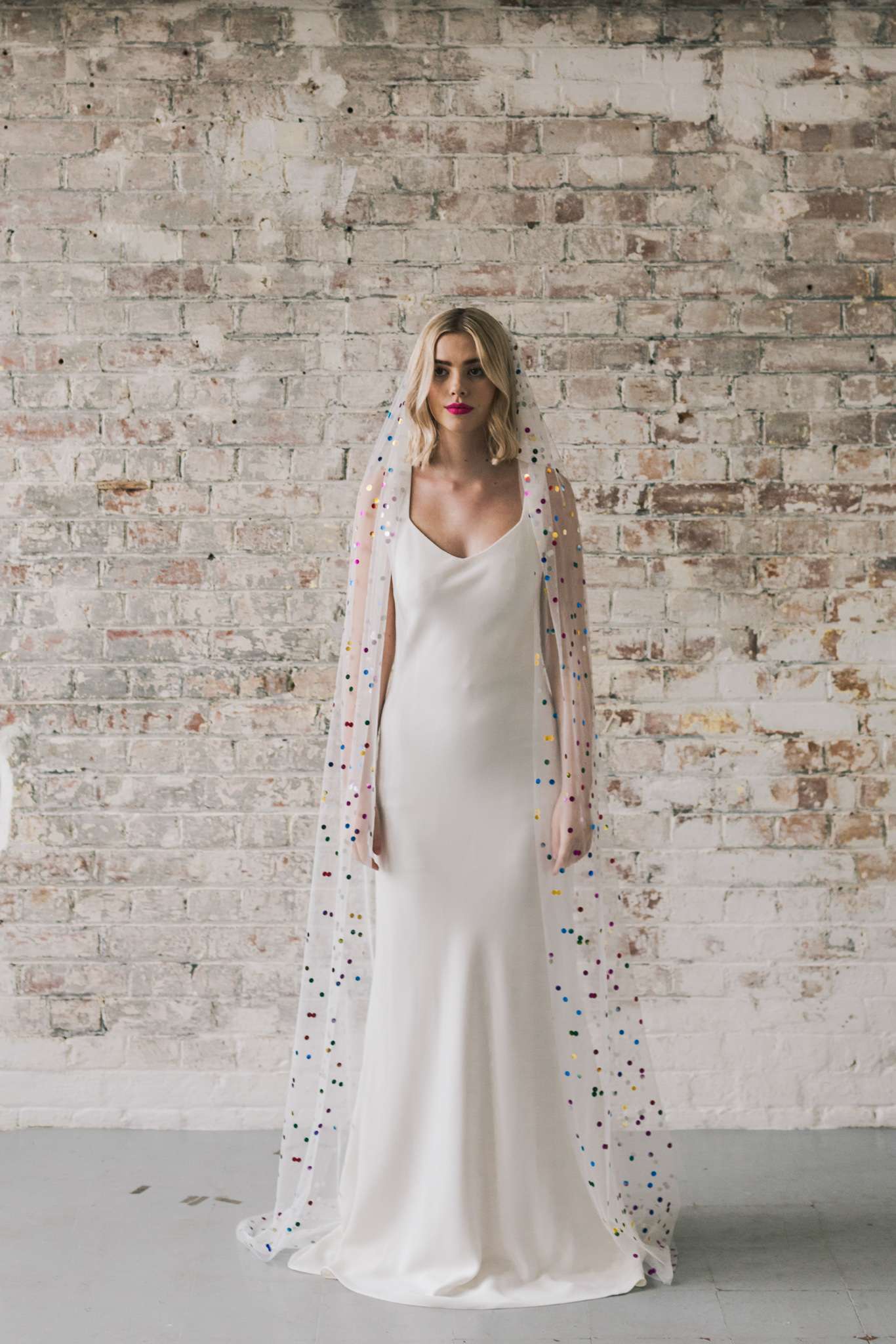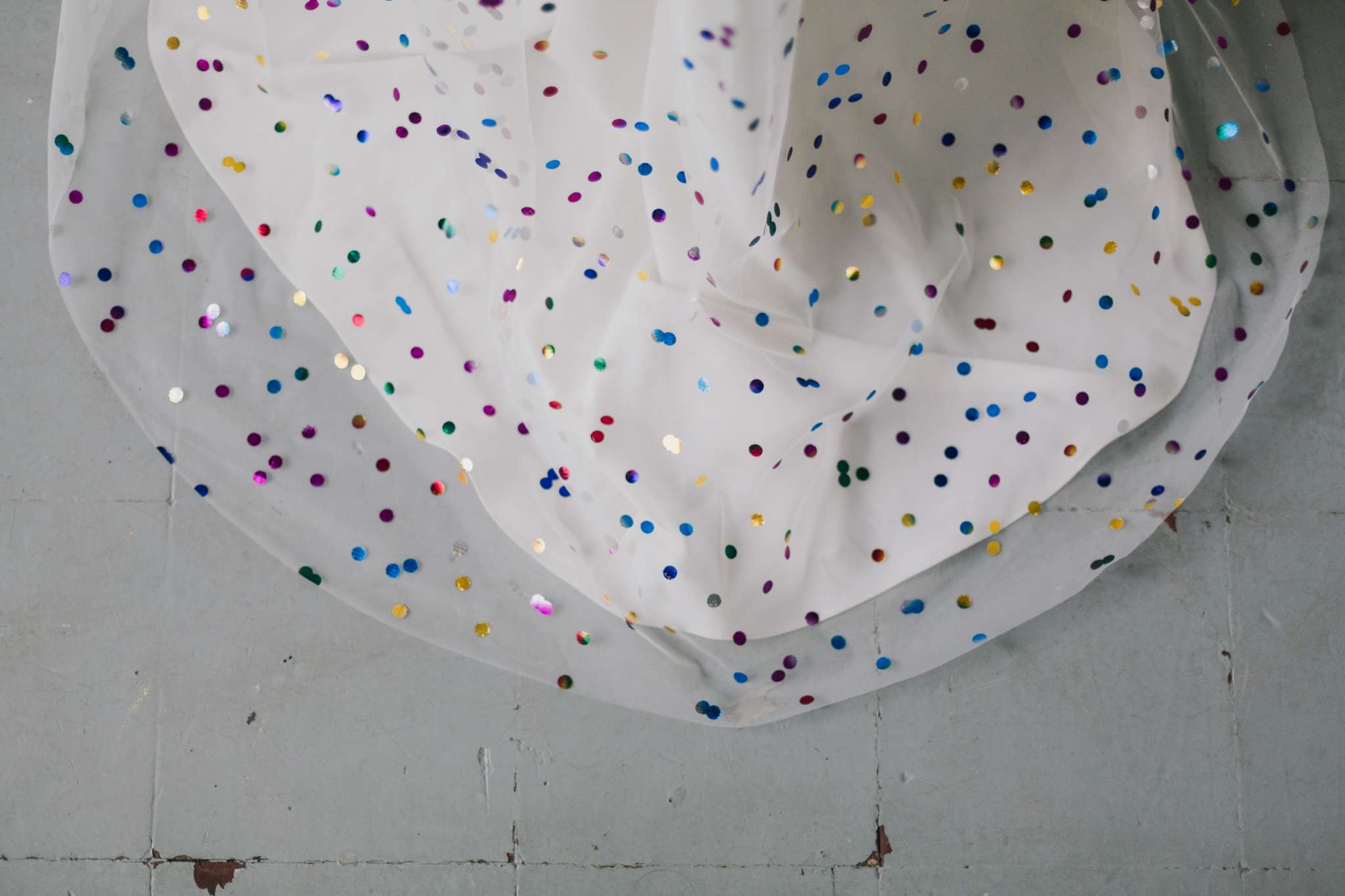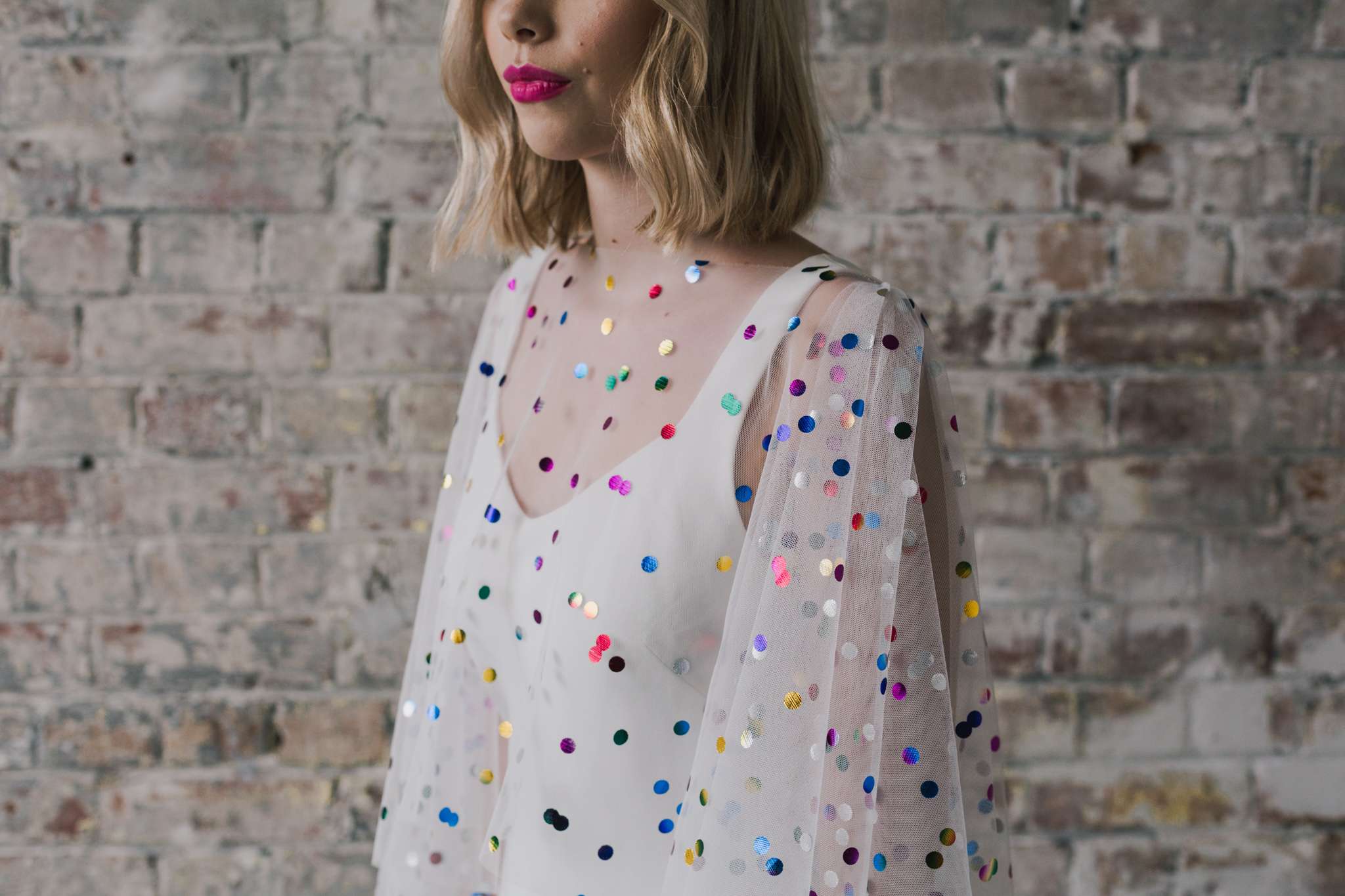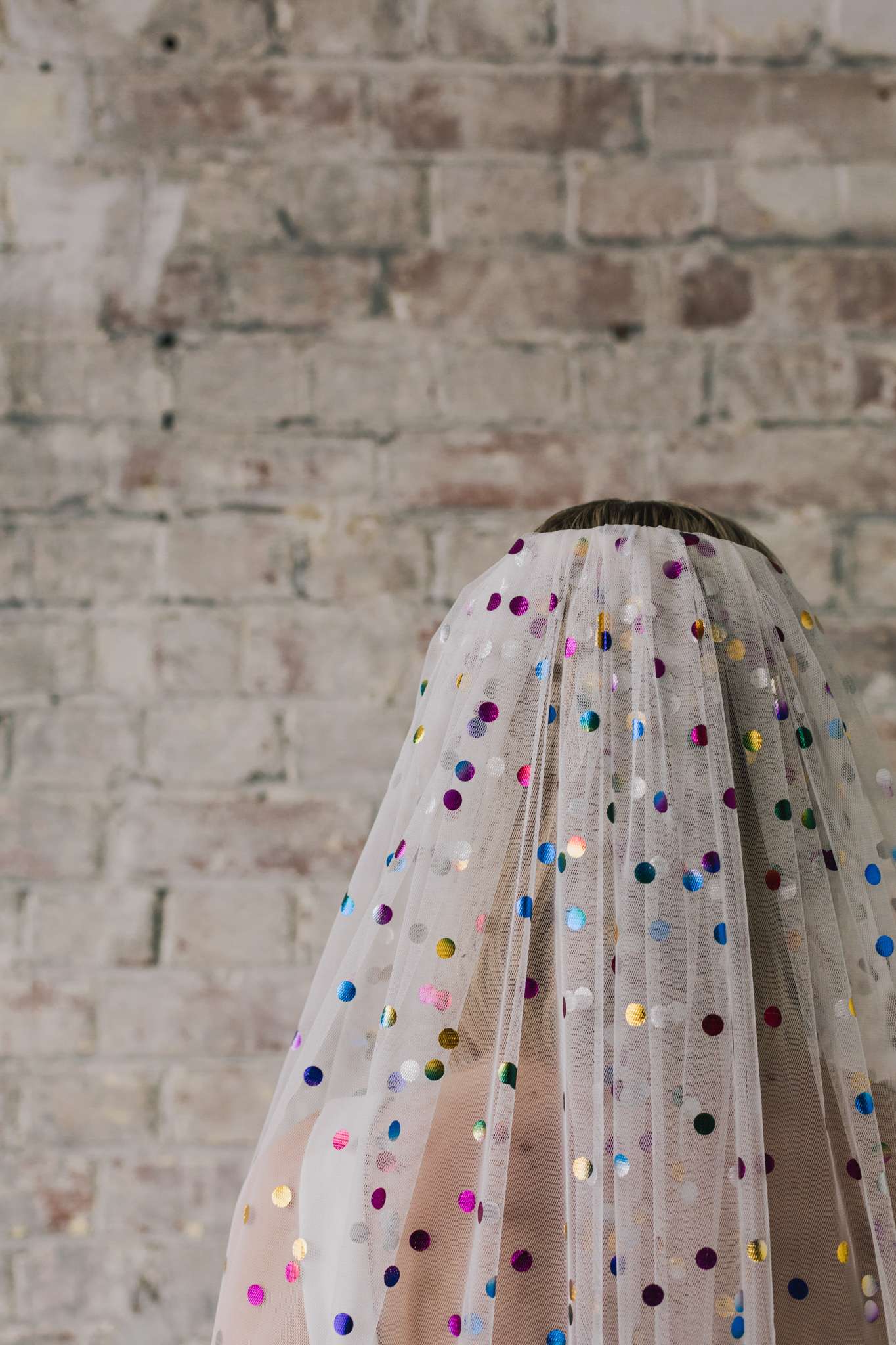 Did you ever want to shine like a disco ball as you saunter down the aisle? Well now you can with this super-soft ivory tulle veil with metallic rainbow polka dots!
Available in double layer fingertip, or single layer chapel or cathedral length with a clear comb attachment. Also available as a cape with a double layer capelette design with ruched shoulder detailing.
Cloud Nine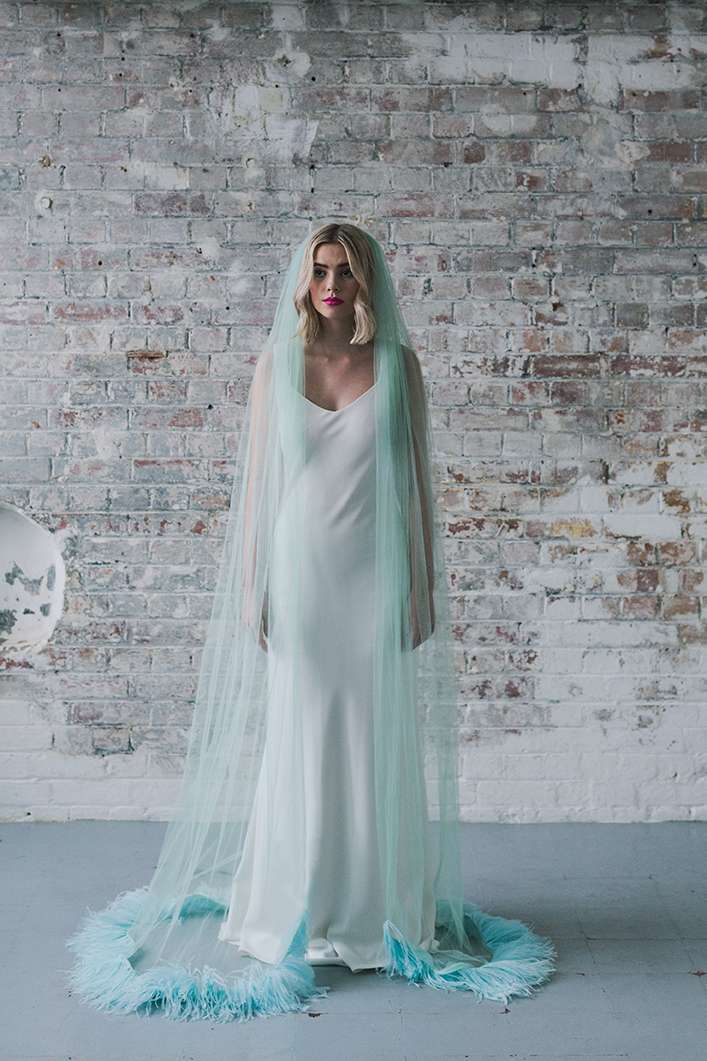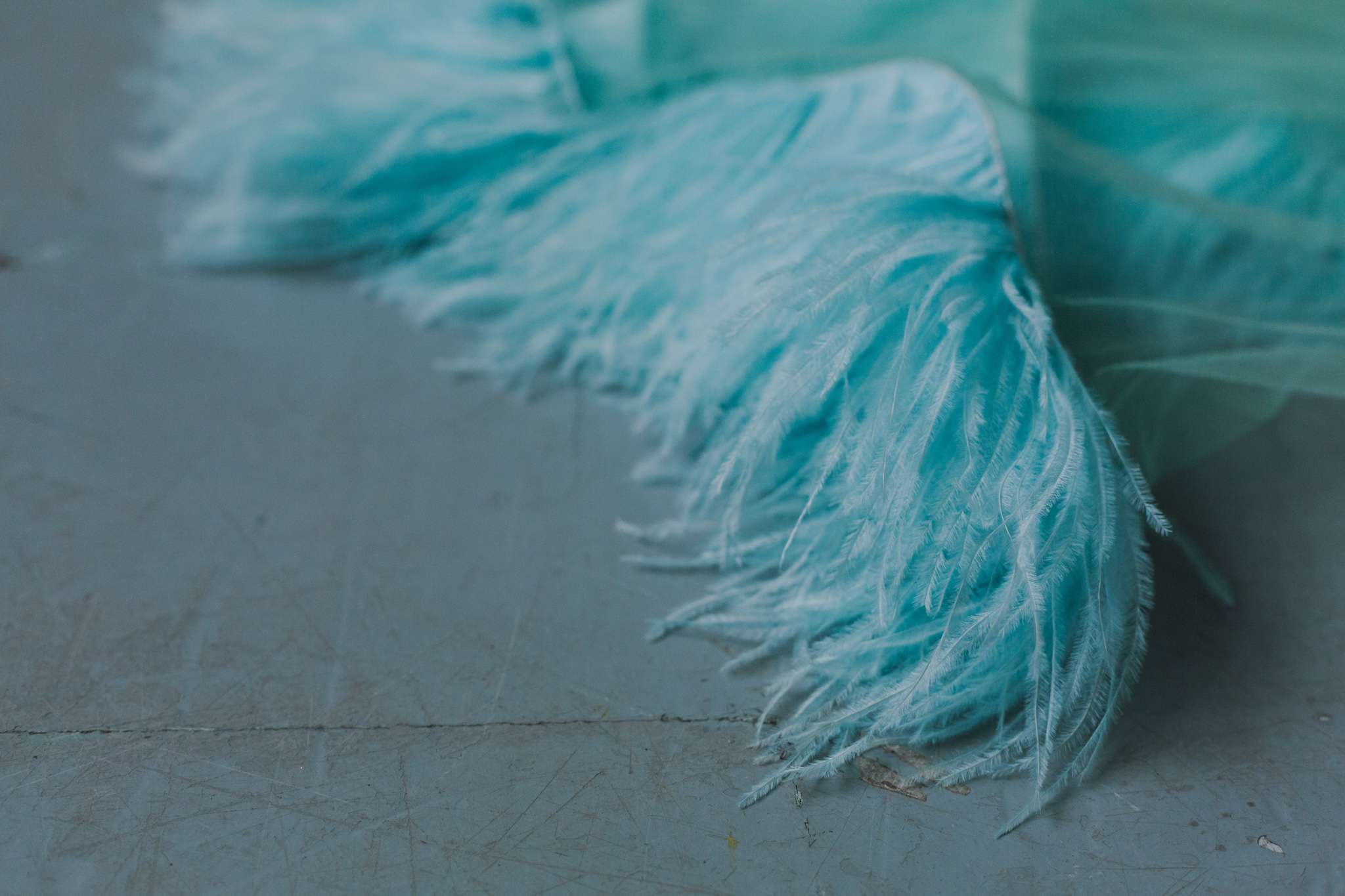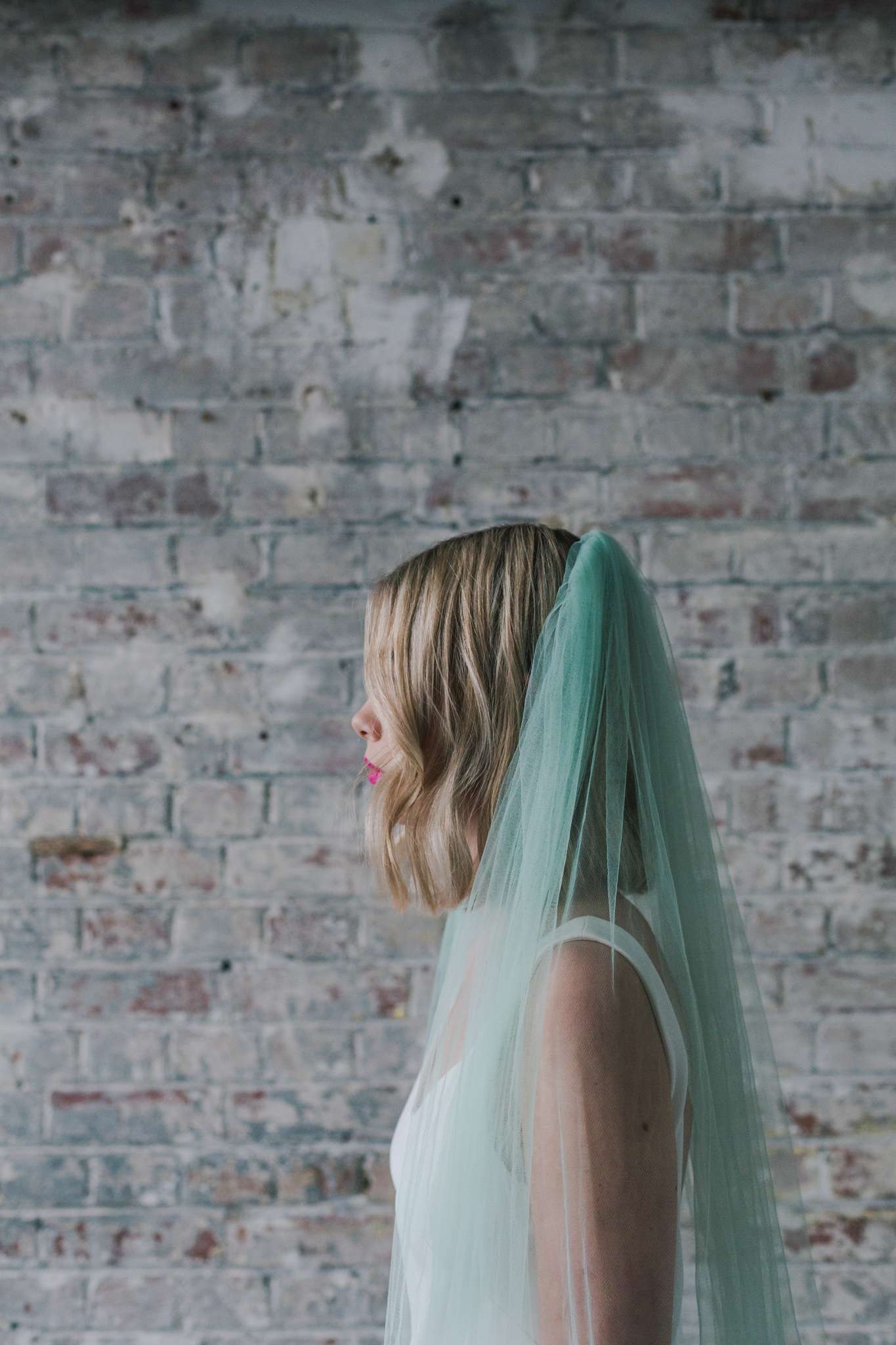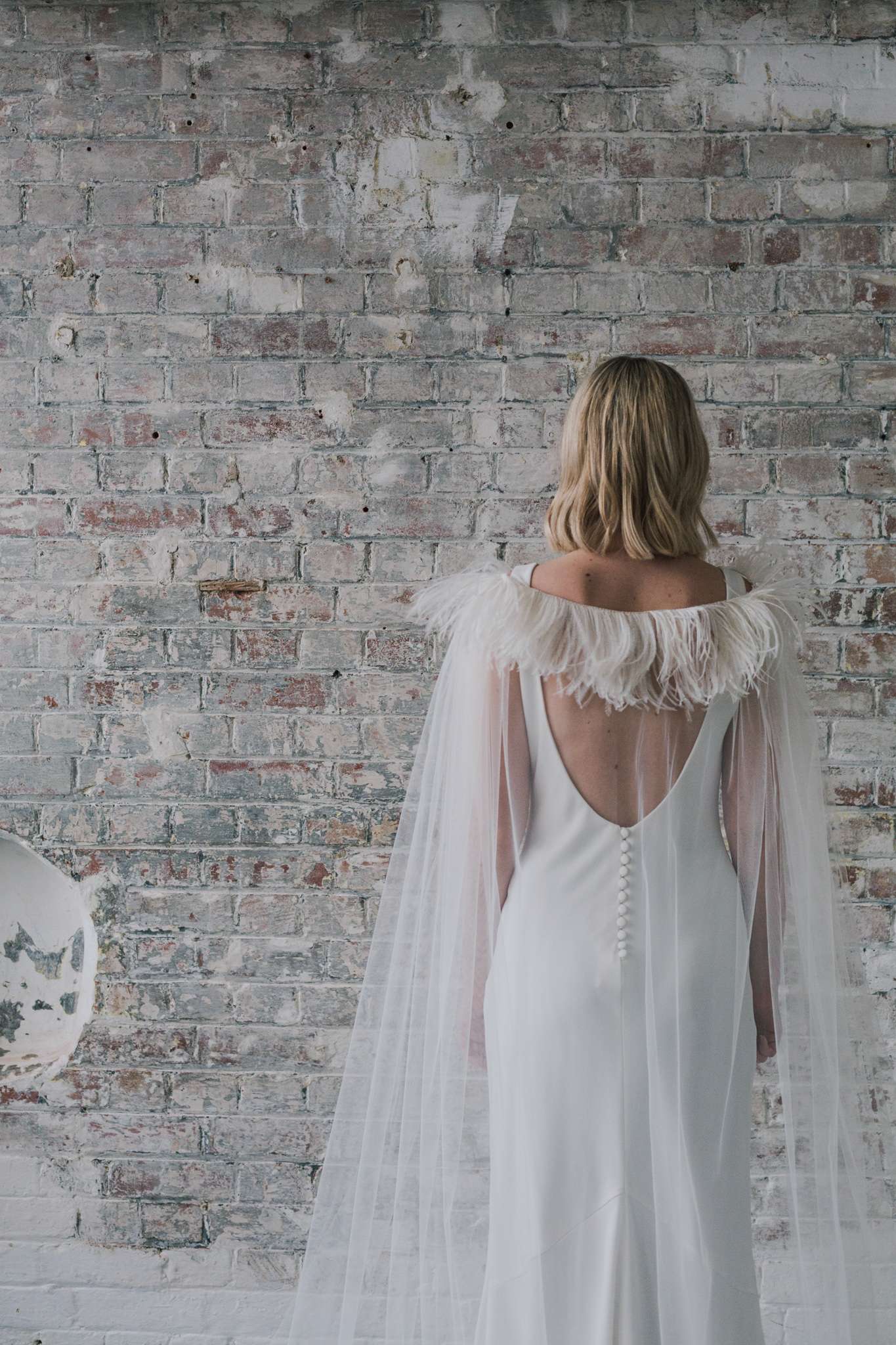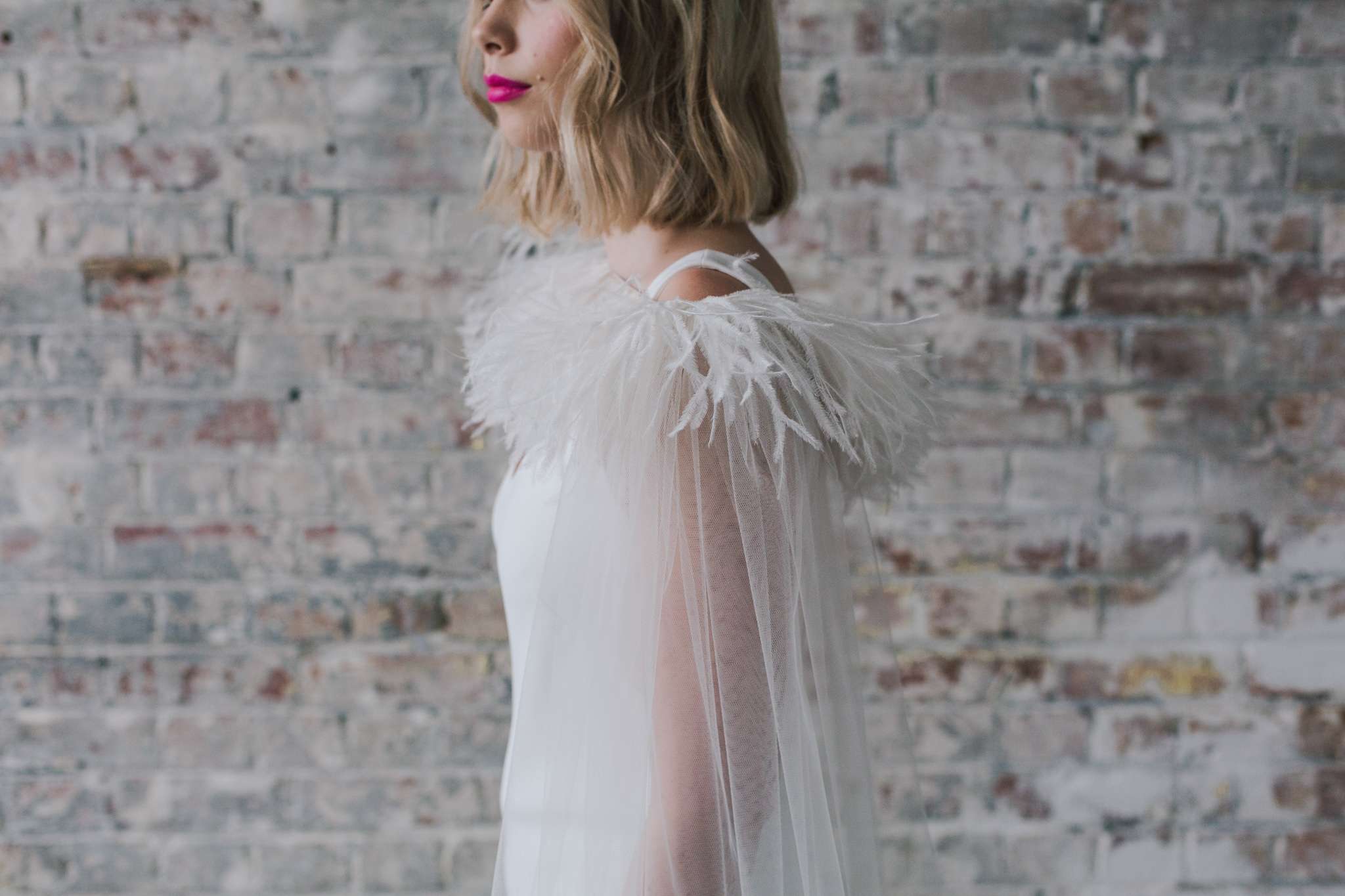 If you're the kind of babe who thinks being shy and retiring just is not an option, then you are going to love the Cloud Nine veil! Created using flare-free hexagonal ivory bridal tulle with sustainably sourced ostrich feather trim, its available in ivory, dip dyed or fully dyed in your choice of colour. You can choose from 35 feather trim colours as standard, or custom dye options available on request.
Available in chapel or cathedral lengths as standard with a clear comb attachment. Also available as a cape with a hidden clasp closure, custom attachments are available on request.
Palm Springs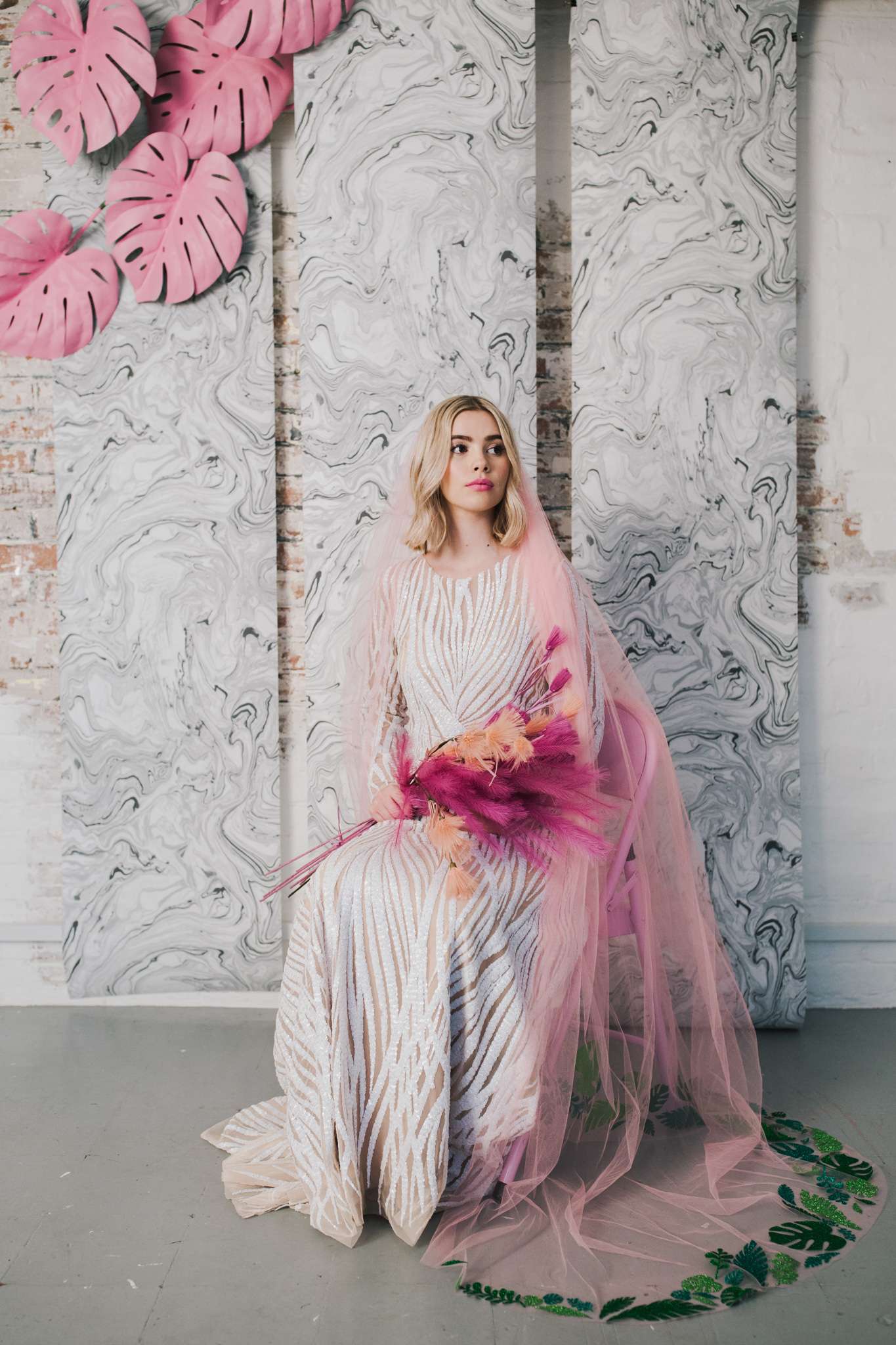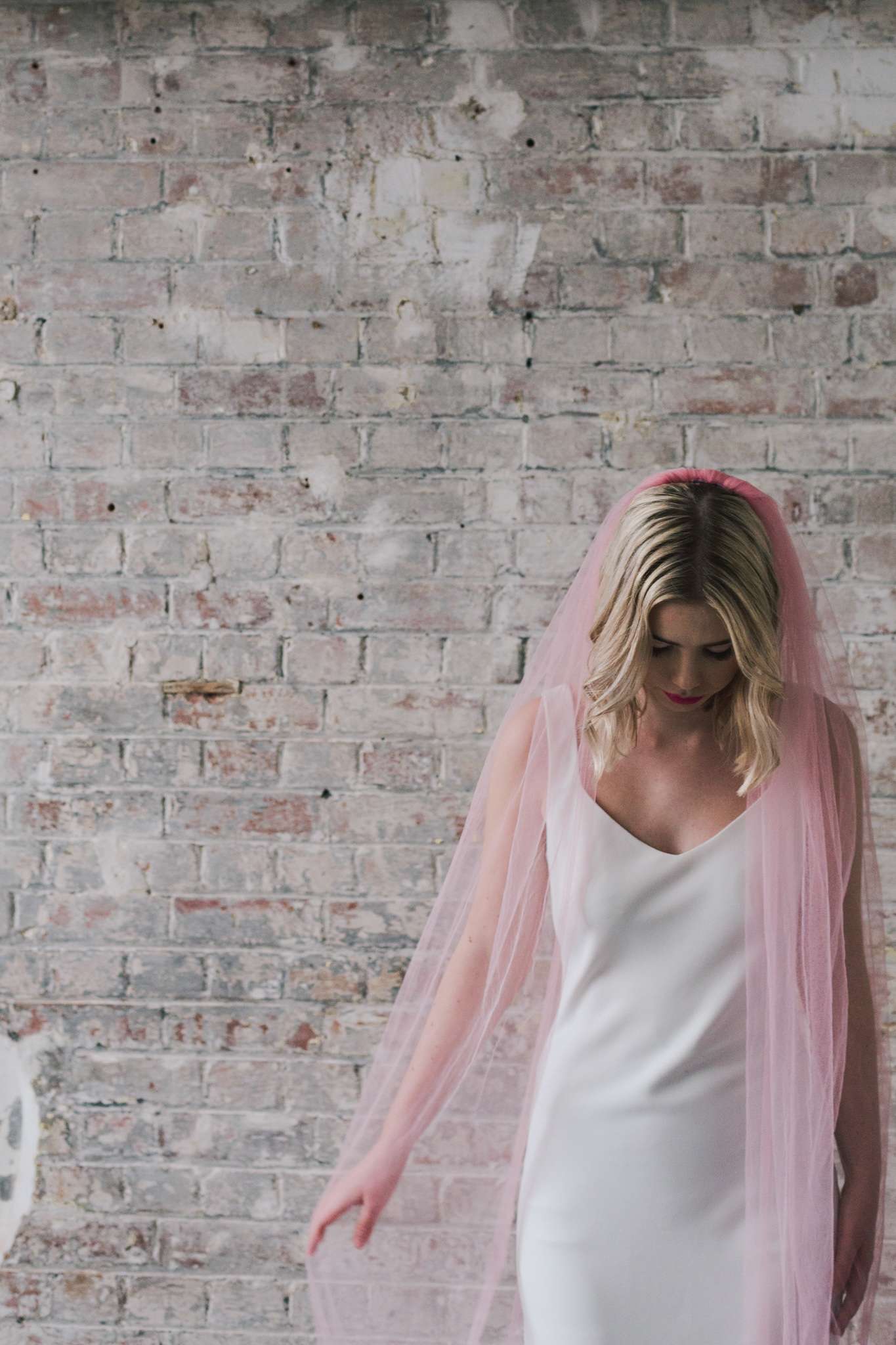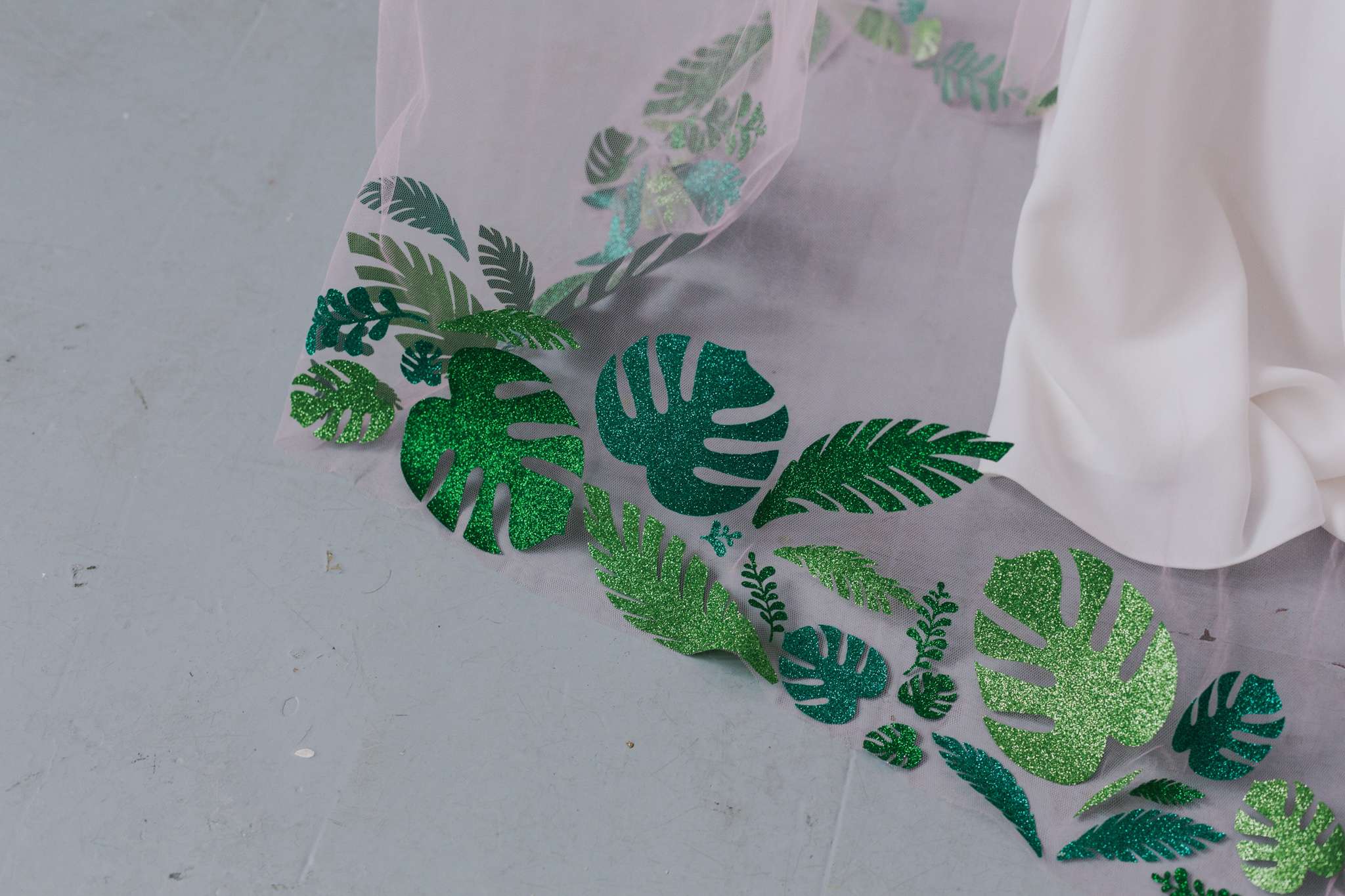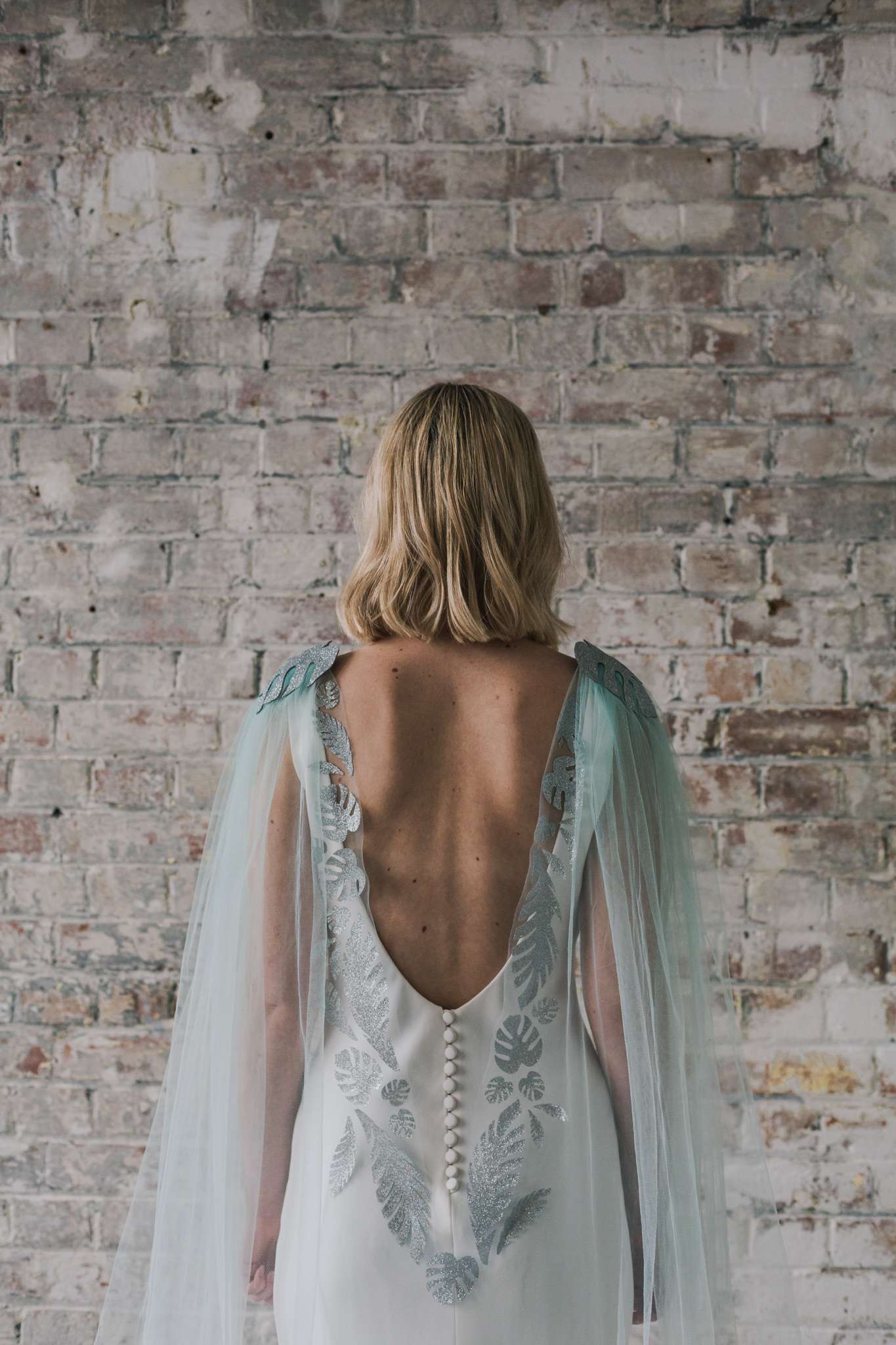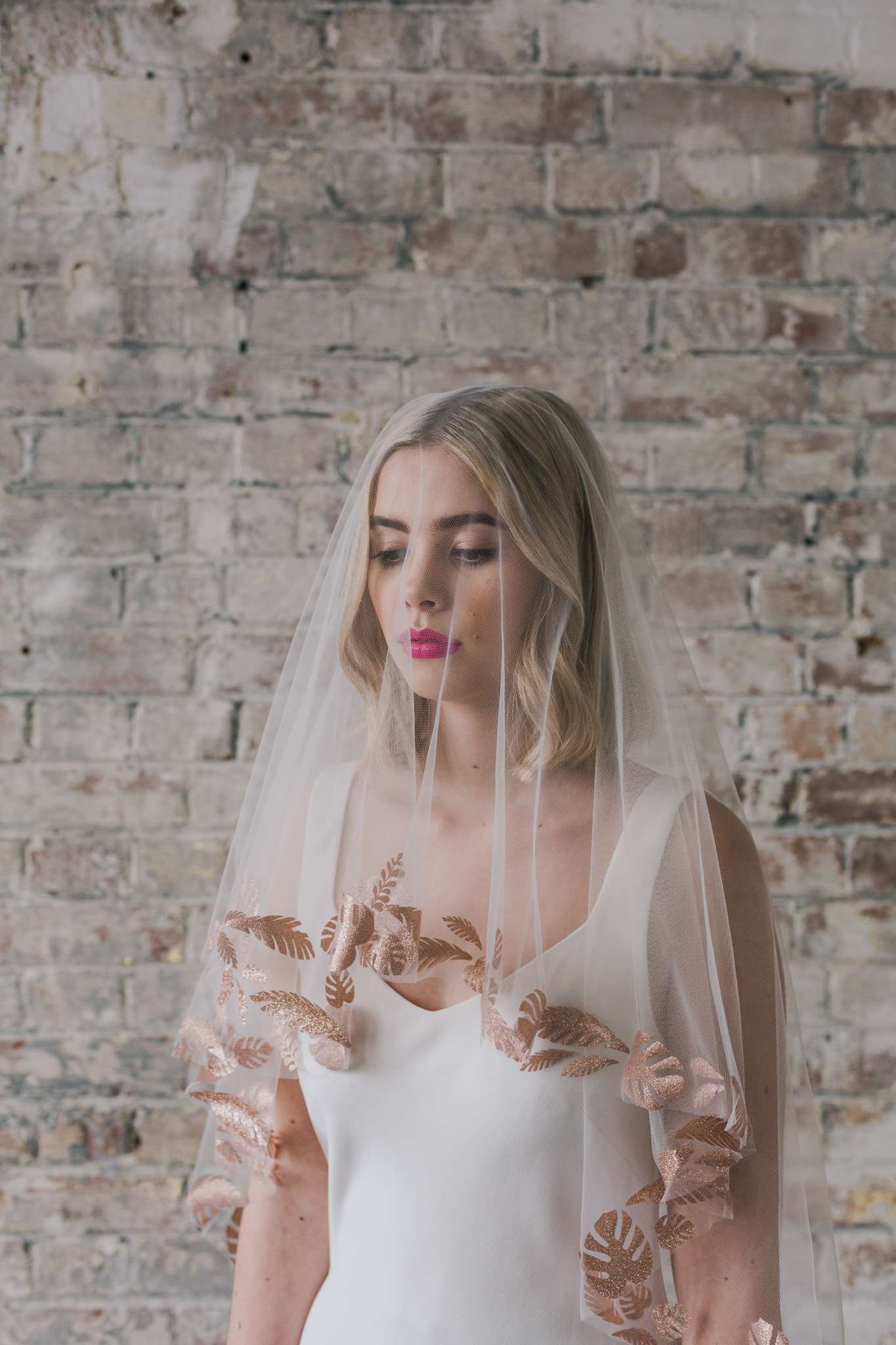 Inspired by the California desert town of Palm Springs, this veil is perfect for the botanical loving bride who still wants to inject some colour into her wedding day look. Created using flare-free hexagonal ivory bridal tulle and fine glitter leaf motif detailing. The veil itself can be full or dip-dyed in your choice of colour and the glitter is available 25 different colour options.
Available in double layer fingertip, single layer chapel and cathedral lengths as standard with a clear comb attachment. Also available as a cape.
Candyland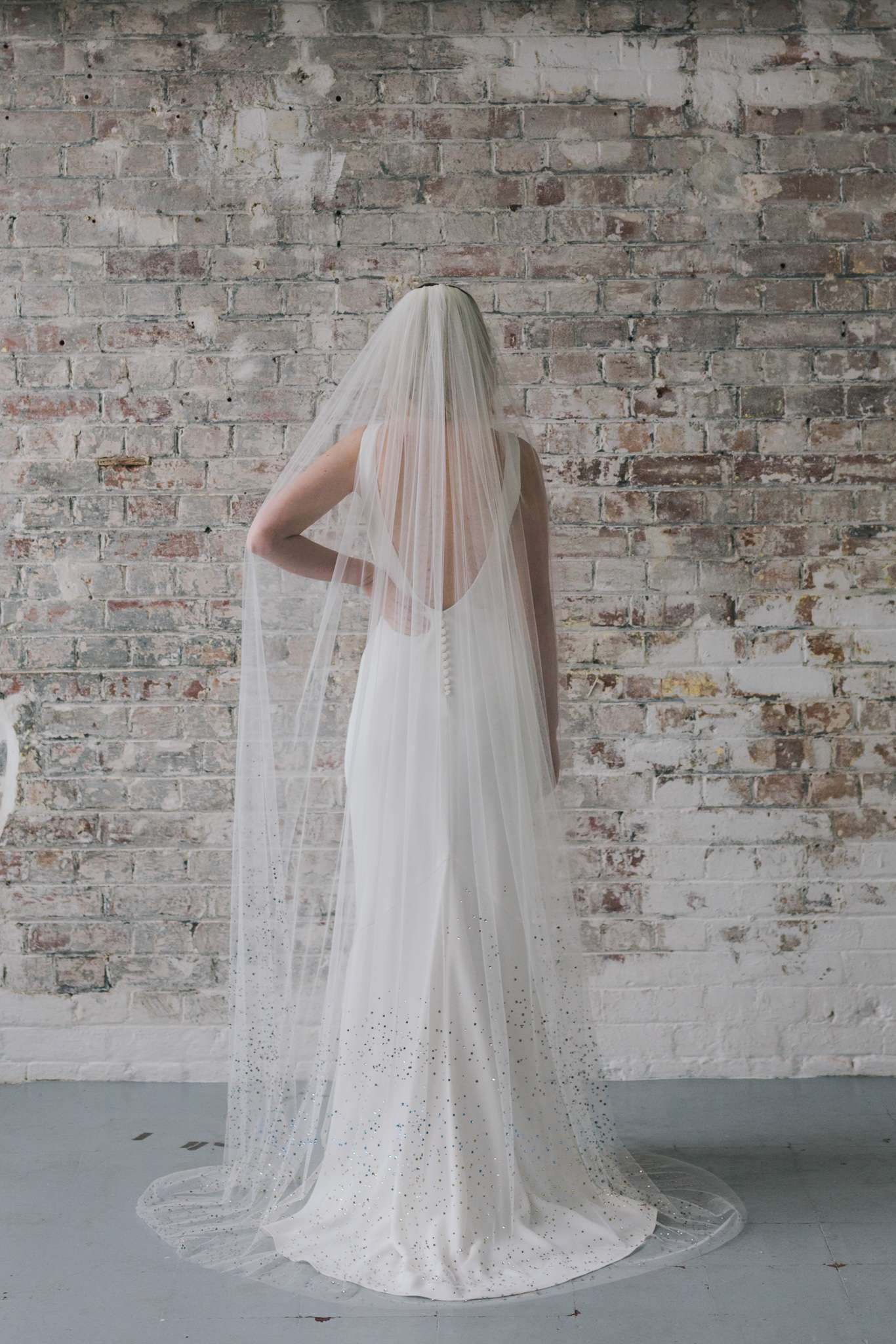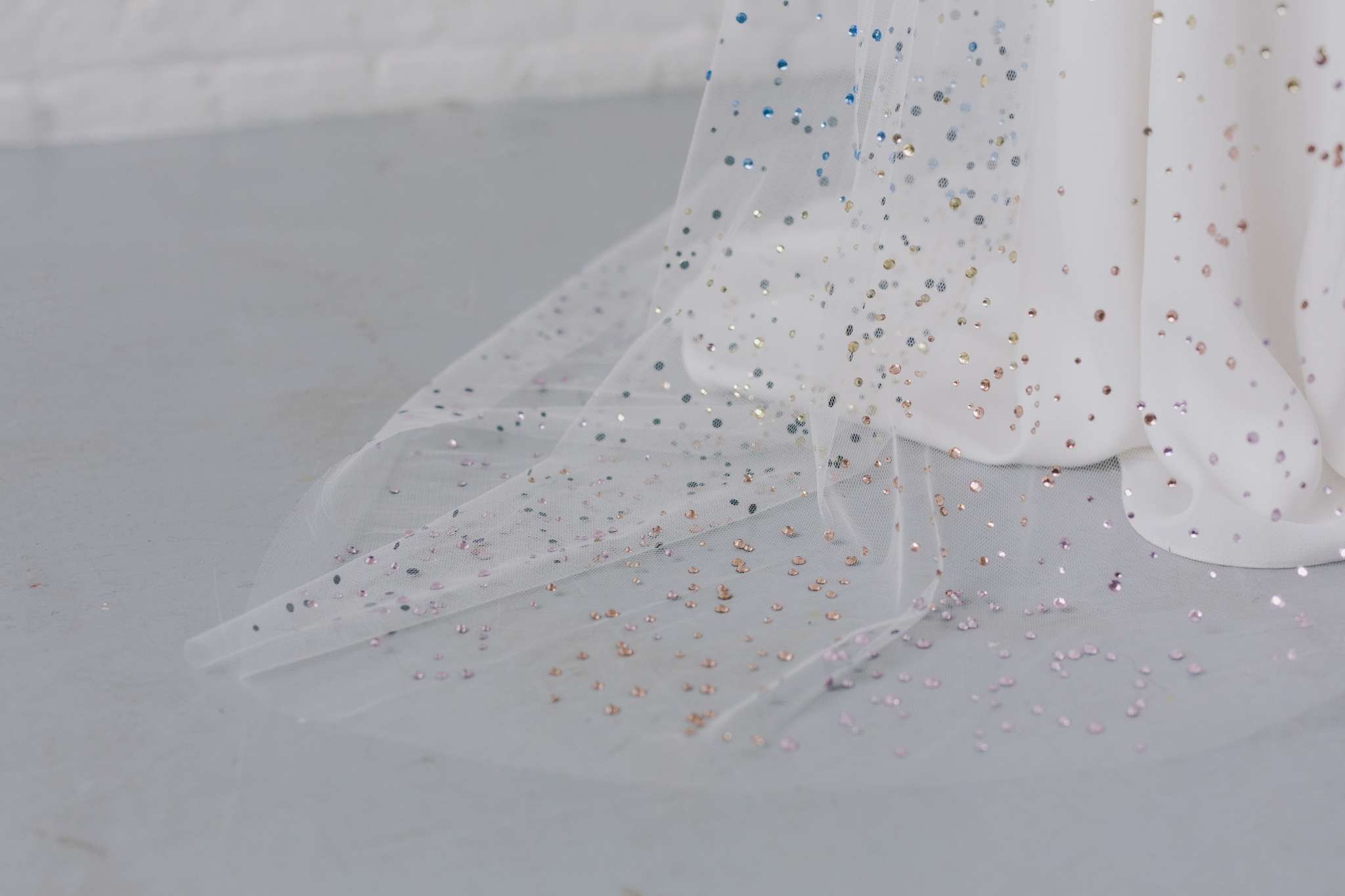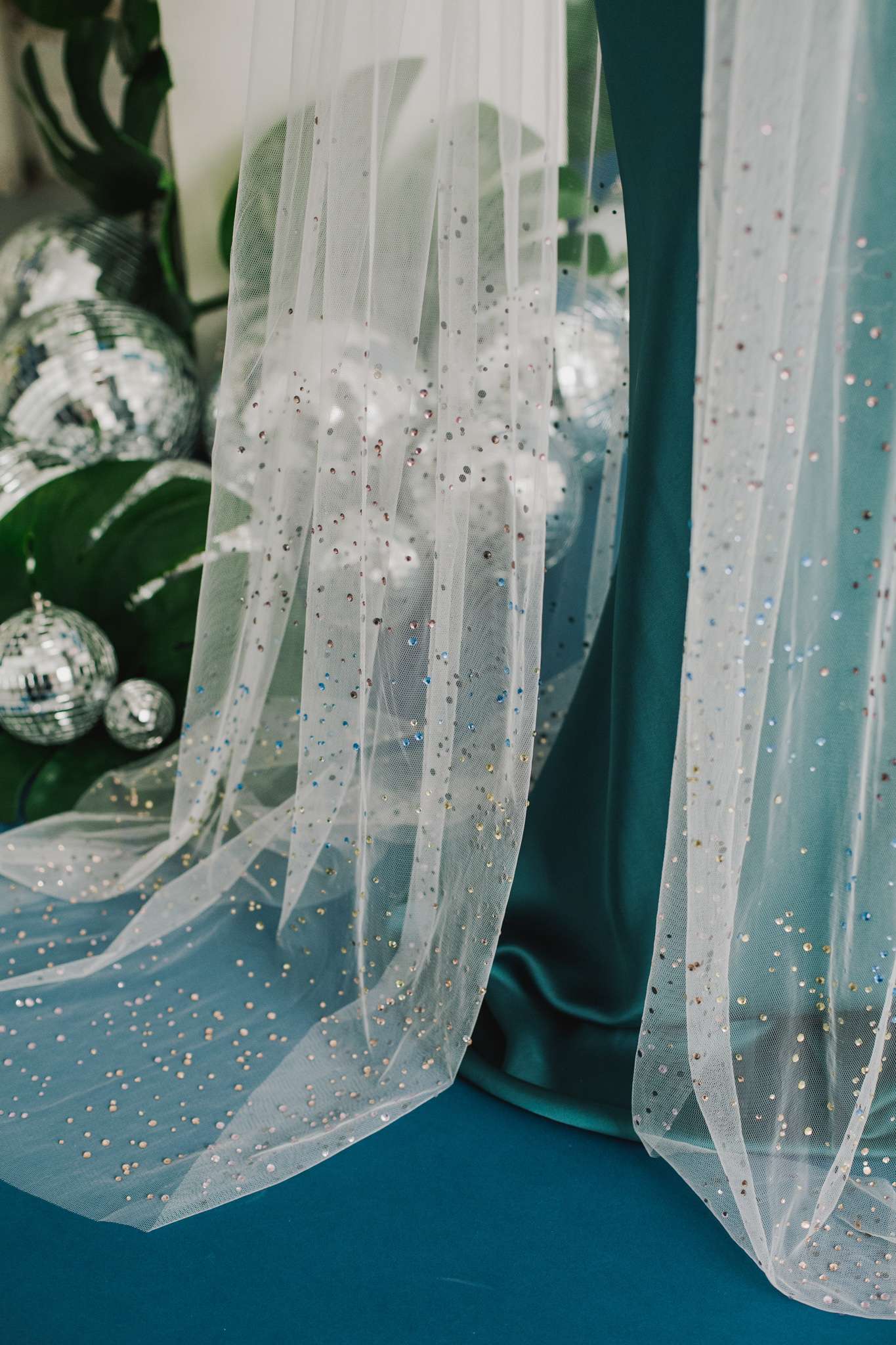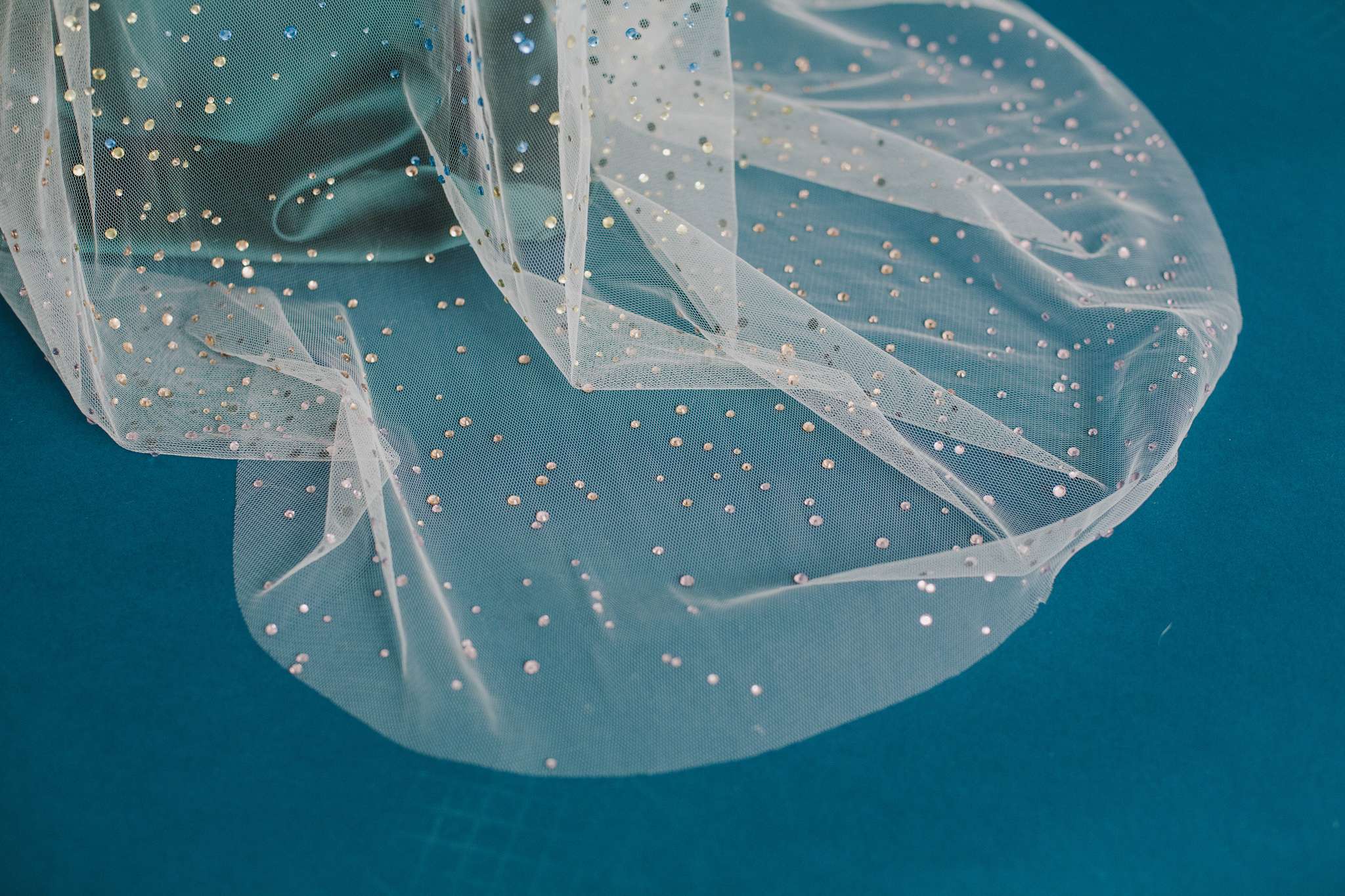 The showstopper of the entire collection and this one has to be seen to be believed! The Candyland veil features over 7,500 glass crystals, hand-embellished onto flare-free hexagonal ivory bridal tulle. You can choose from 22 different crystal colours in single, ombre or multi-coloured rainbow design for no additional cost! Dip or full dying of the veil in your choice of colour is also available.
Available as a chapel or cathedral length veil as standard with custom lengths available on request.
In for a penny and all that, we also decided to add cape options to some of our most popular designs from past collections too!
Nebula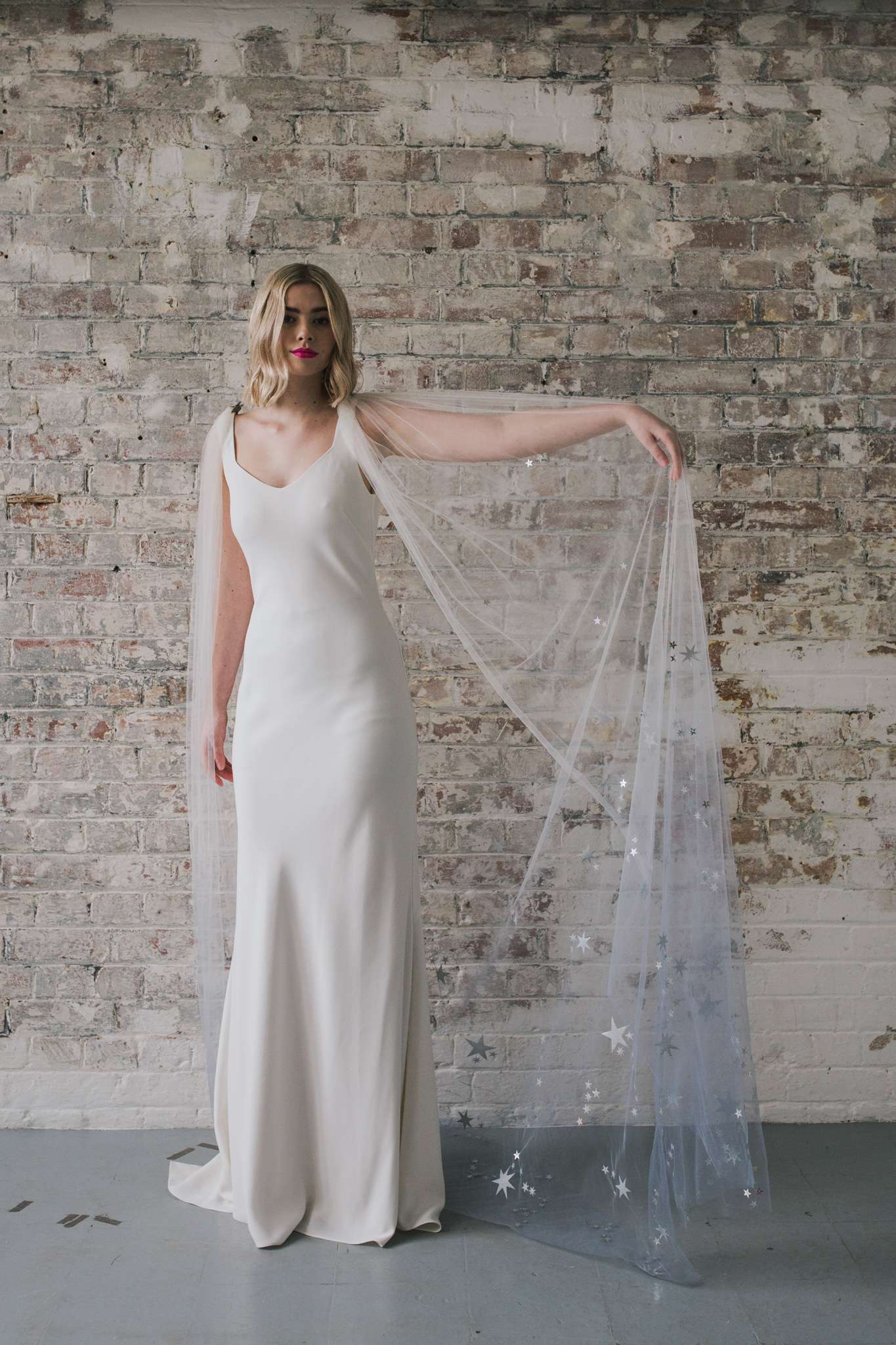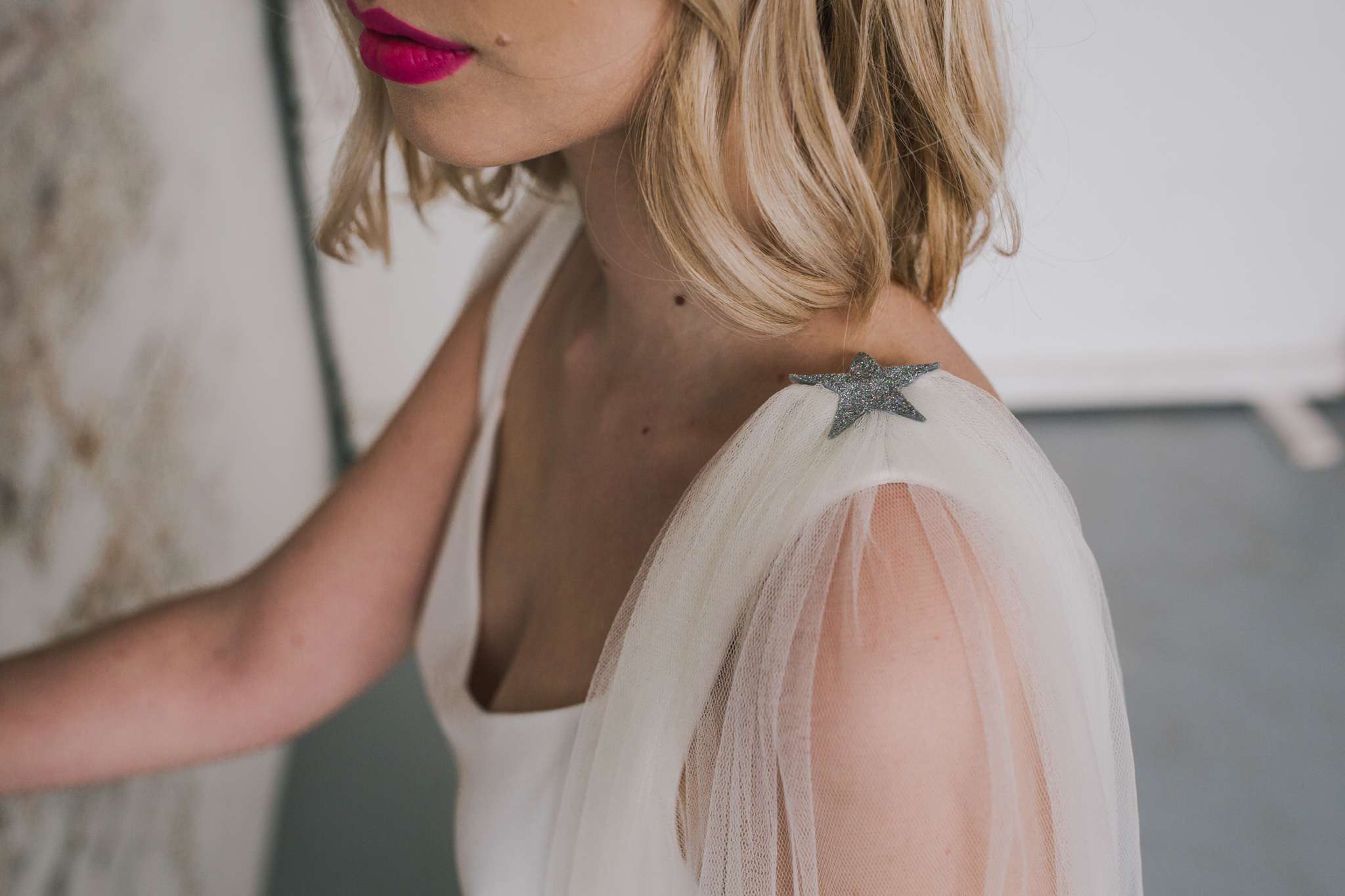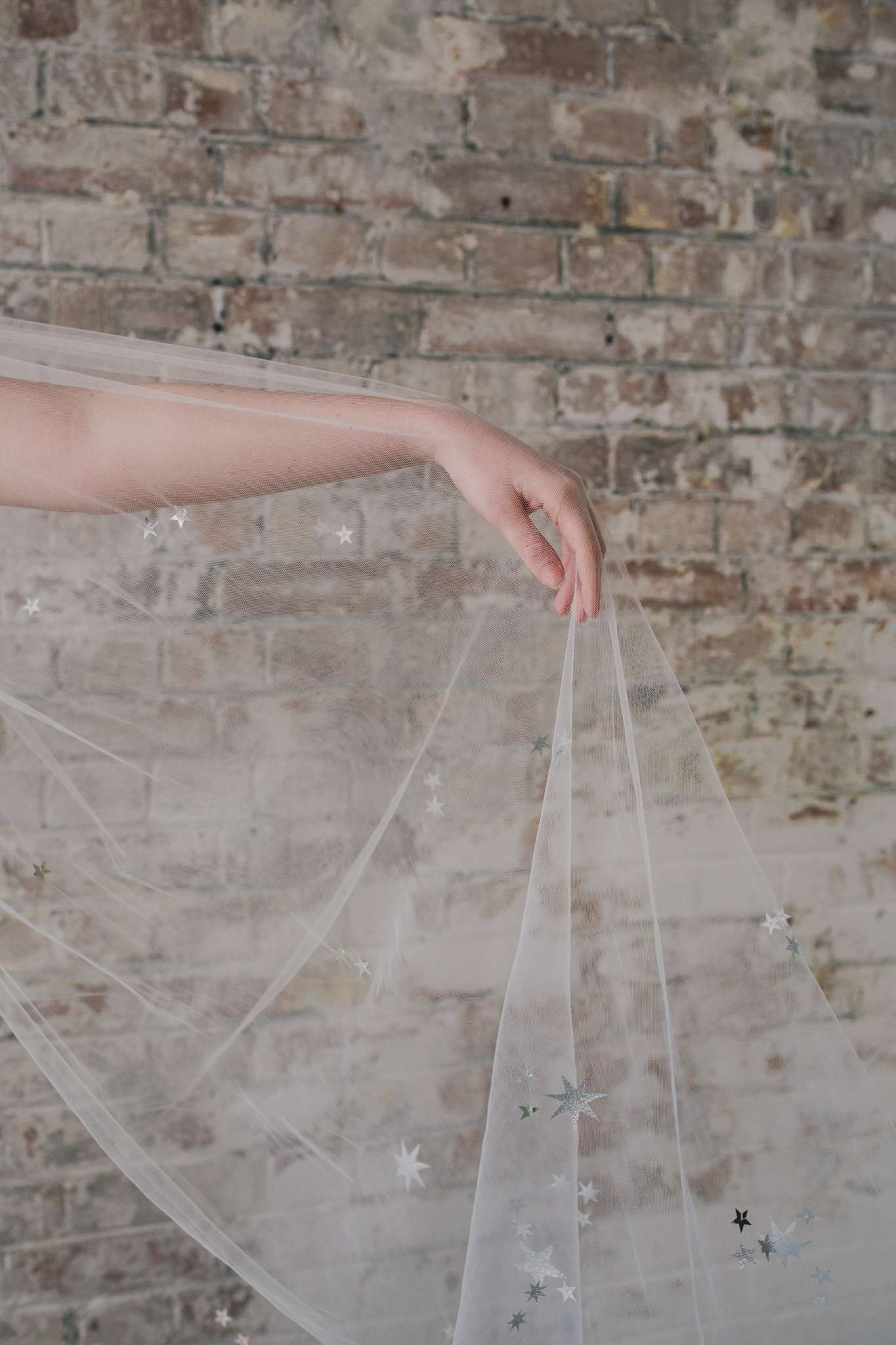 The nebula veil is our most popular EVER design, so of course we jumped at the opportunity to re-imagine it in cape form. This hand dip-dyed ivory hexagonal flare-free tulle cape features cascading foil and hand stitched holographic star sequin detailing. Your cape will be hand-dyed in any colour of your choice. Custom star and sequin colours are available on request.
Attaches with glitter star epaulette shoulder detailing and comes with a waterfall drop back. Attaches with hidden snap clasp closure at the front.
Secret Garden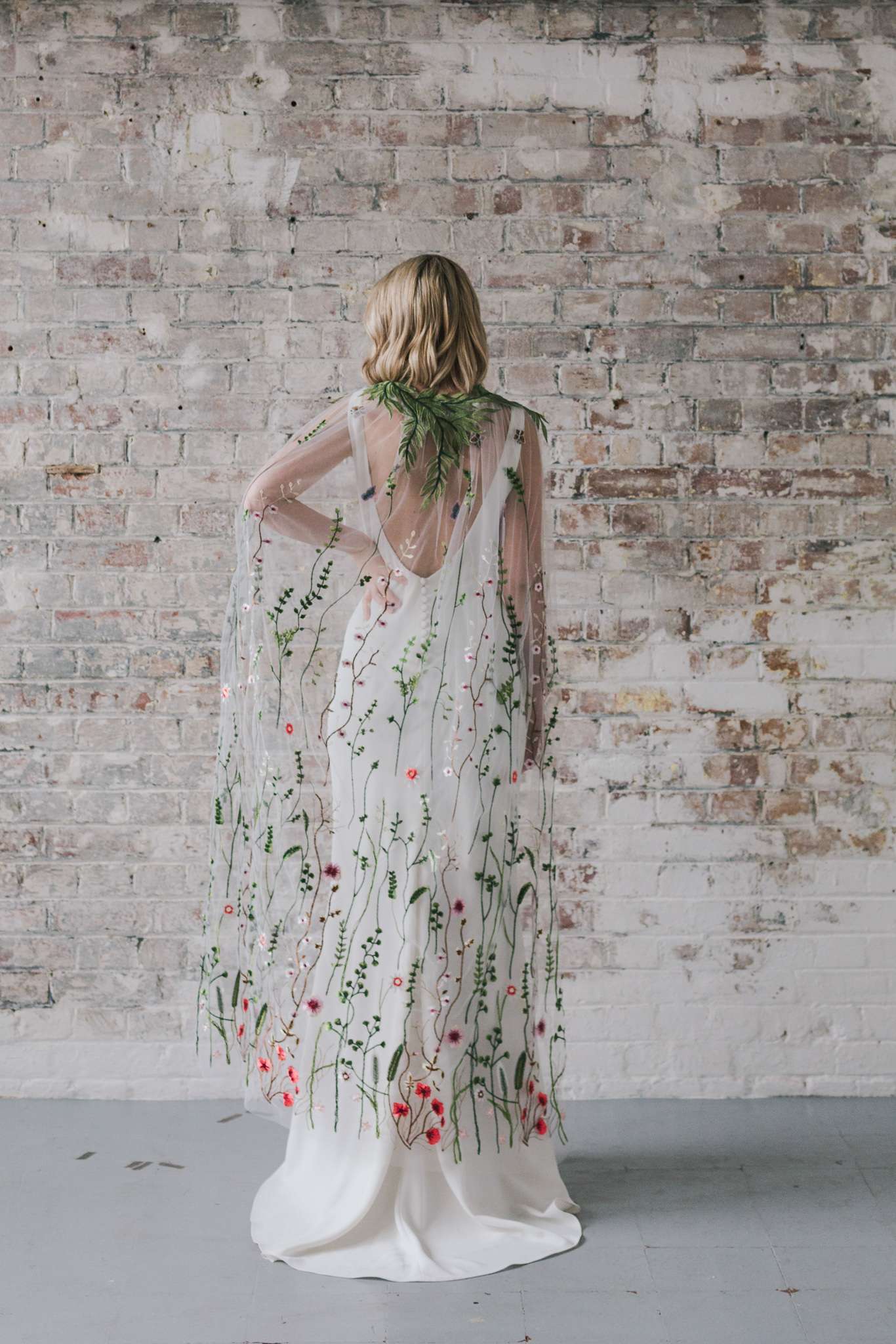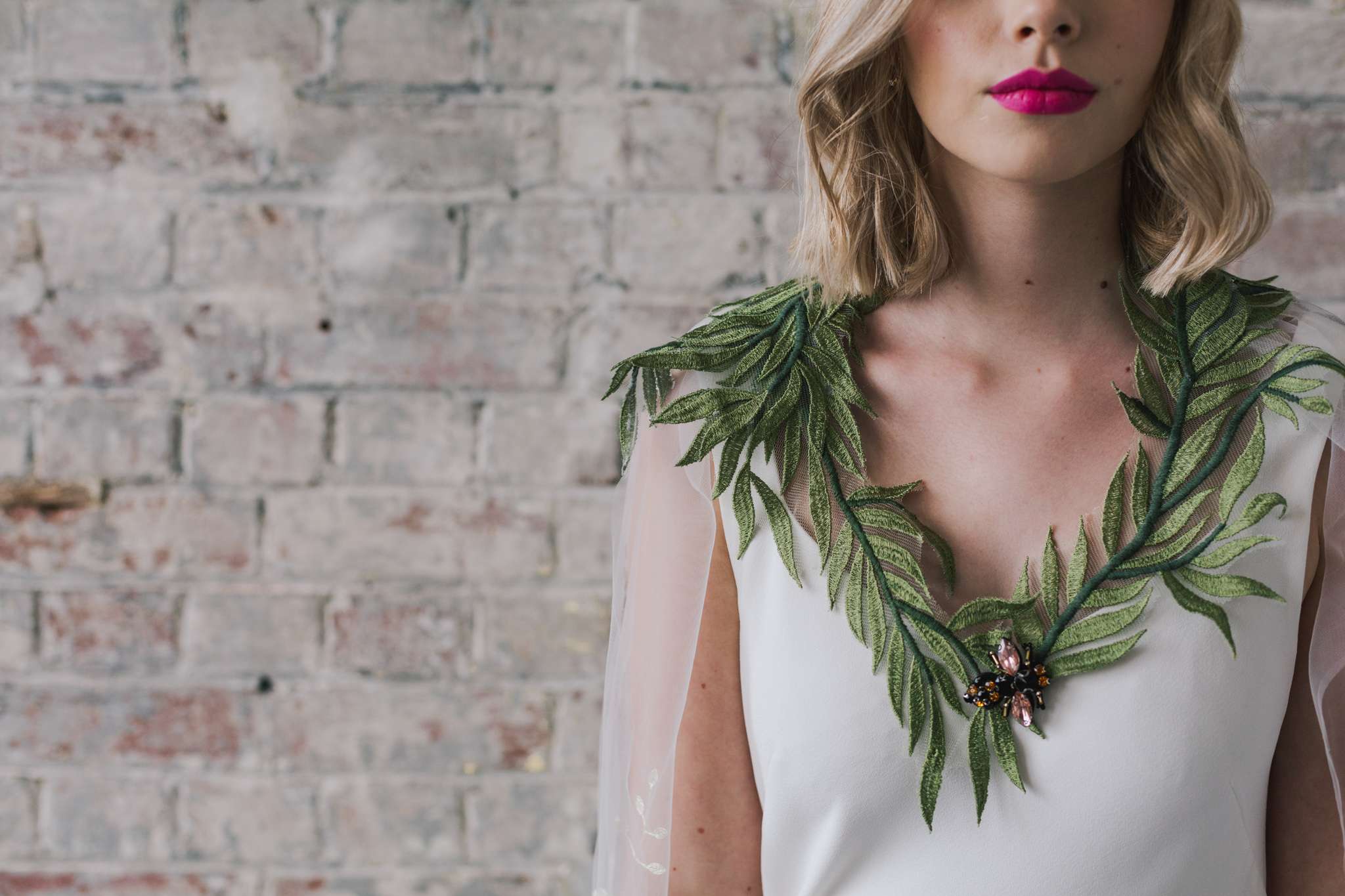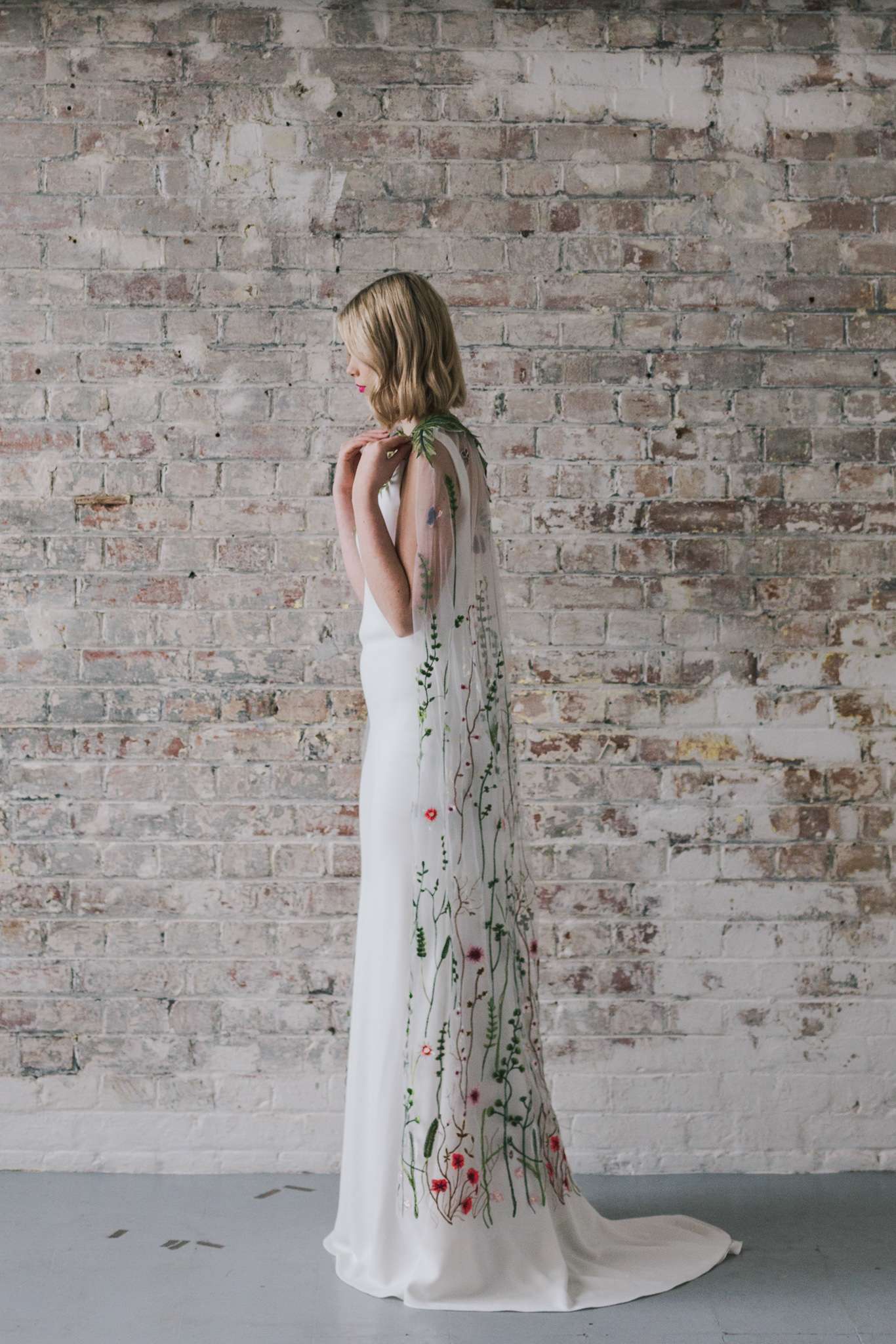 The Secret Garden cape comprises of delicately embroidered flora and fauna on ivory tulle and hand-sewn jewelled bugs, bees, flies and spiders throughout. Perfect for babes who want that cute but creepy vibe. Insects can be added to or removed on request. Available in 150cm/ 59" length only.
Worn by way of a soft ivory tulle collar covered in with embroidered floral design and leaf appliqué and a hidden clasp close at the front with your choice of bug detail finish.
Ombre Dreams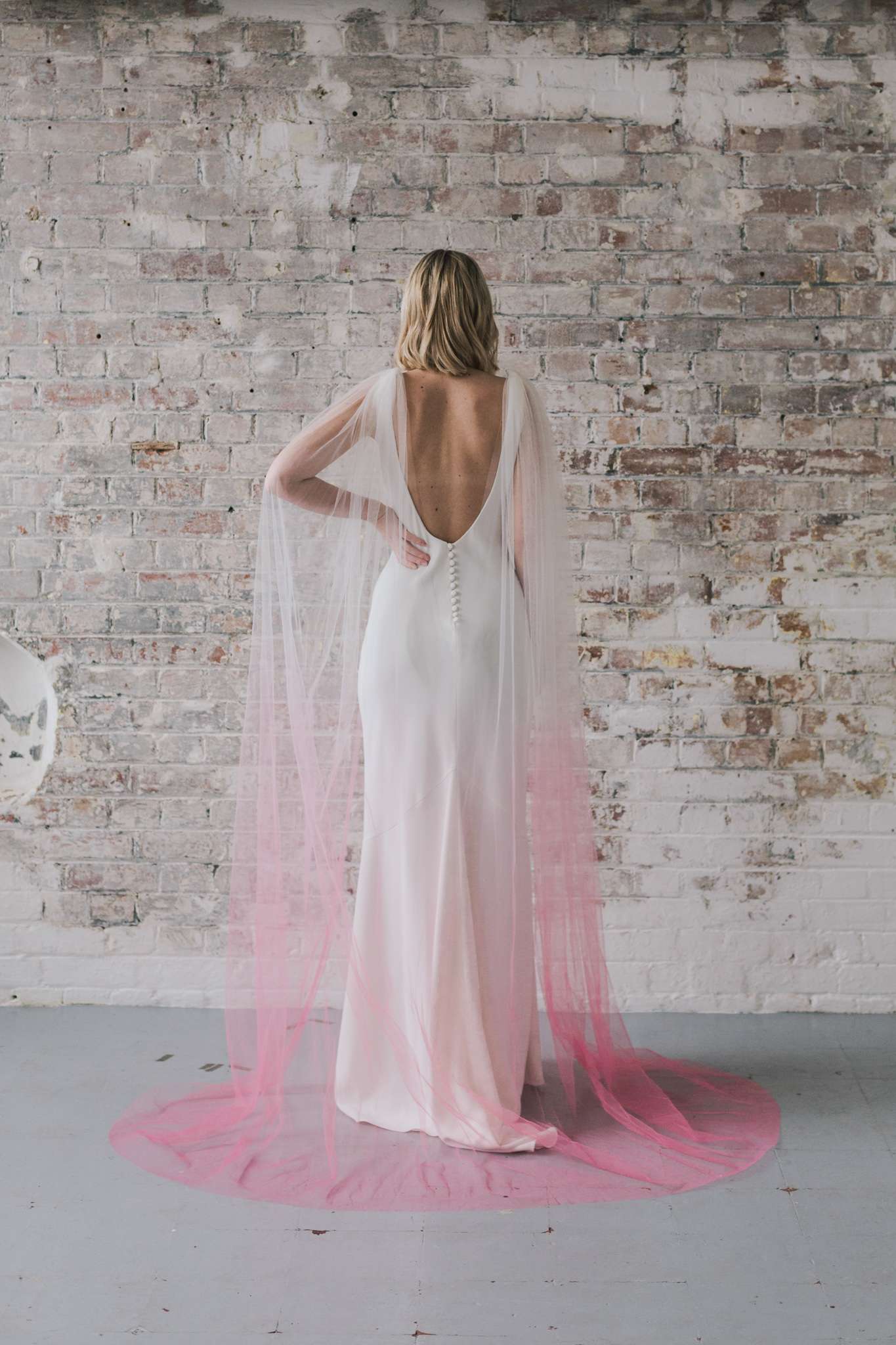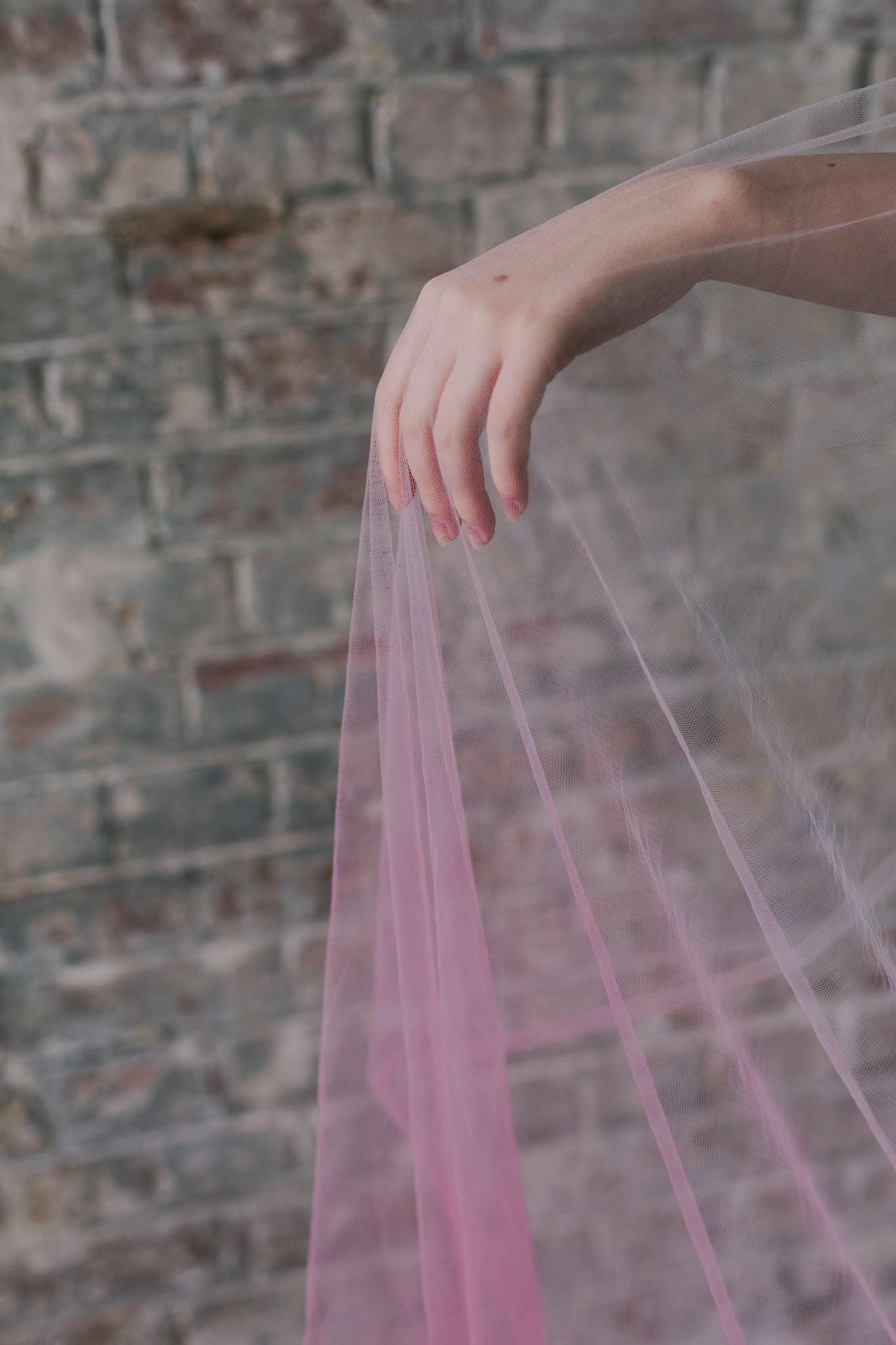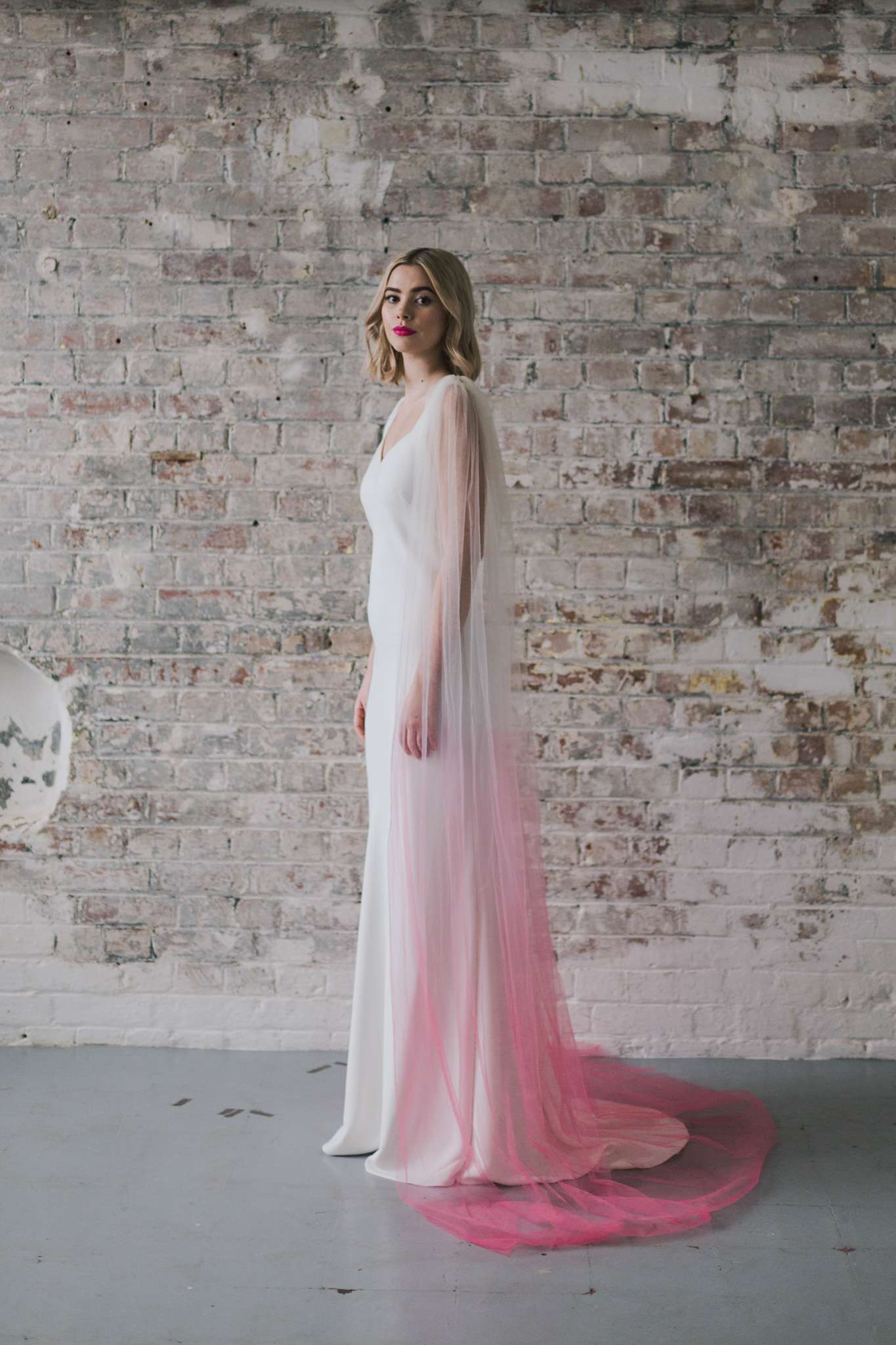 Perfect for adding a simple splash of colour to your bridal look. This cape will be hand dip dyed in your choice colour. Full dye also available on request. Created using flare-free hexagonal ivory bridal tulle. Comes complete with a hidden snap clasp illusion attachment and waterfall drop back as standard.
Available fingertip, chapel or cathedral lengths as standard.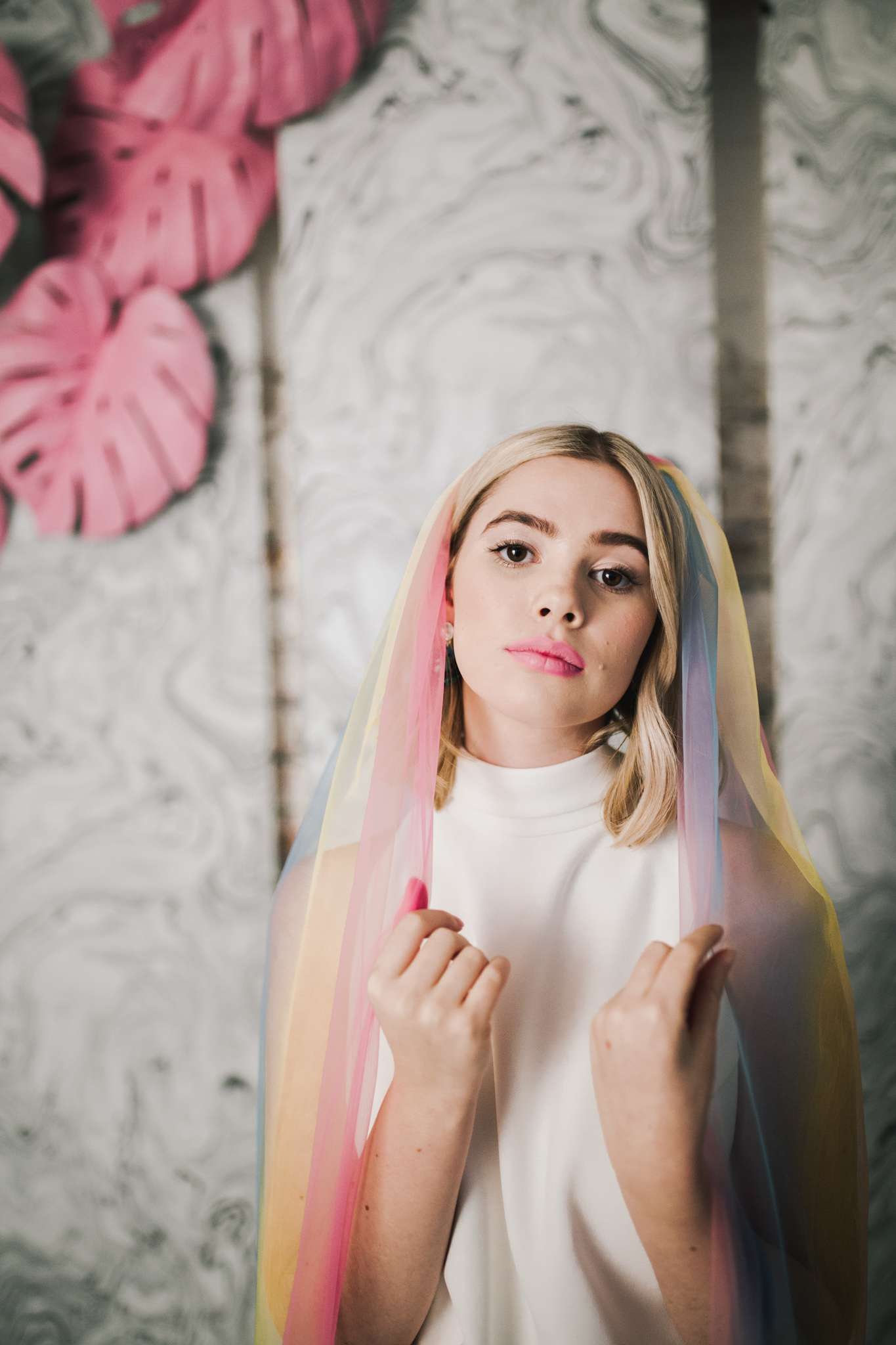 These veils have been designed for fashion-forward Rock n Roll brides who aren't afraid to stand out from the crowd. They are for babes with punk rock in their hearts who leave a trail of glitter and magic as they stomp down the aisle. They are for girls who match their hair to their favourite lipstick and their knickers to their shoes. They're for brides who want to rock their own breed of weirdness on their wedding day.
Each piece is handmade to order by the Crown and Glory elves and will arrive beautifully boxed and wrapped in acid free tissue to protect your crowning glory before and after your wedding.