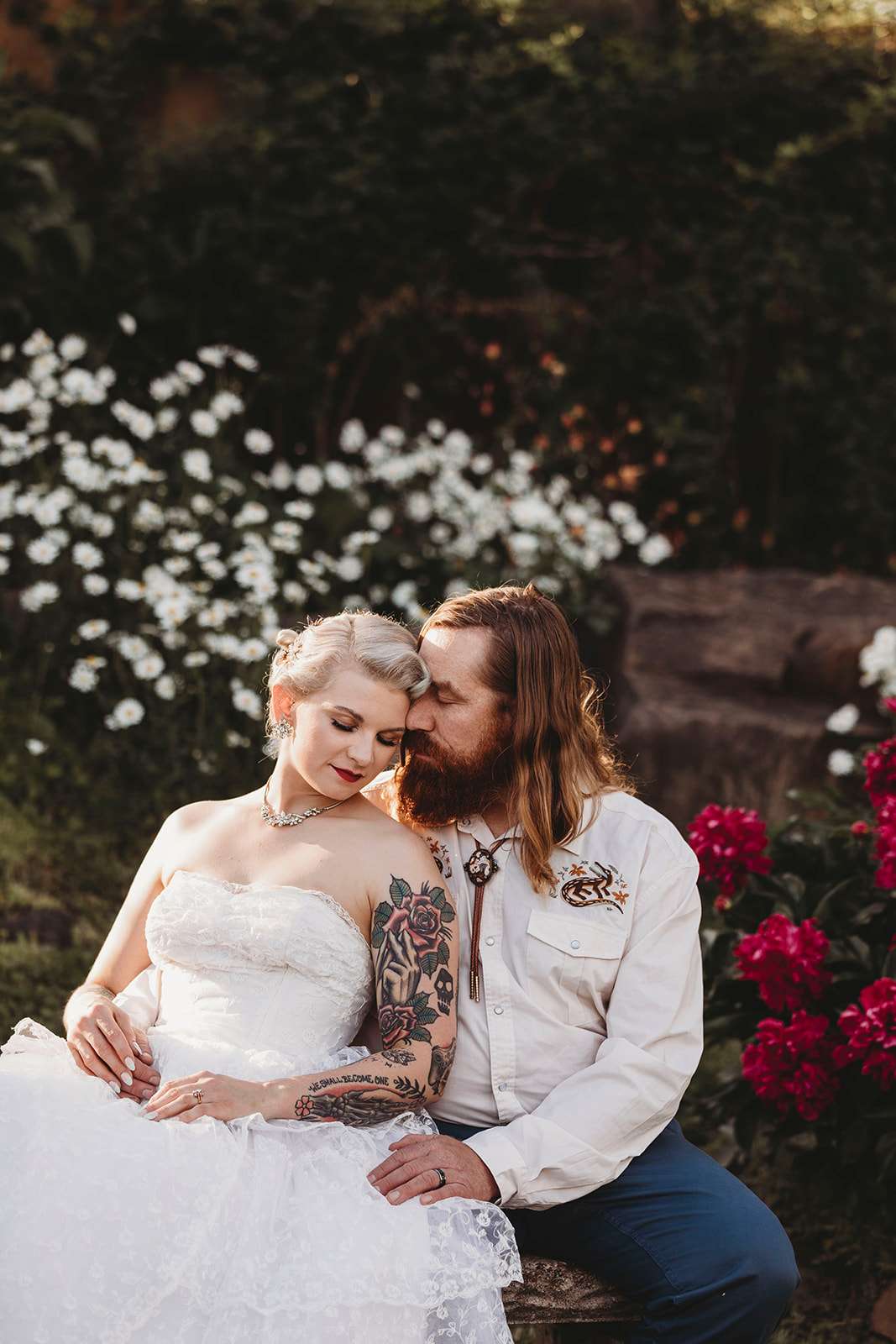 Ashley proposed to Will on their son's second birthday and quickly they set to planning a unique, vintage-inspired colourful wedding full of mid-century flair.With a vintage dress, thrifted decorations and faux flowers, they crafted a day that was both meaningful and full of fun. Dubbed "our best day ever", it certainly was just that!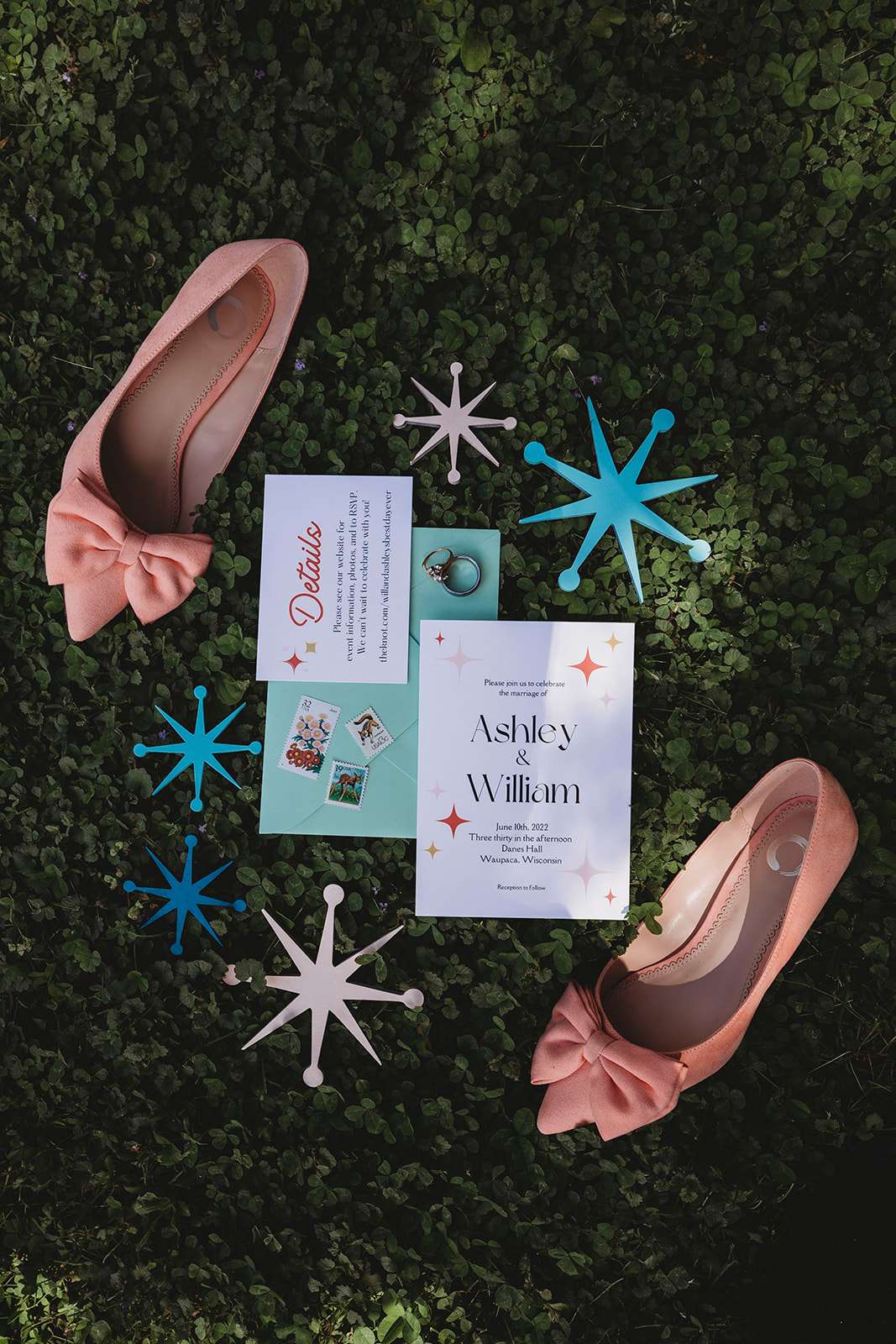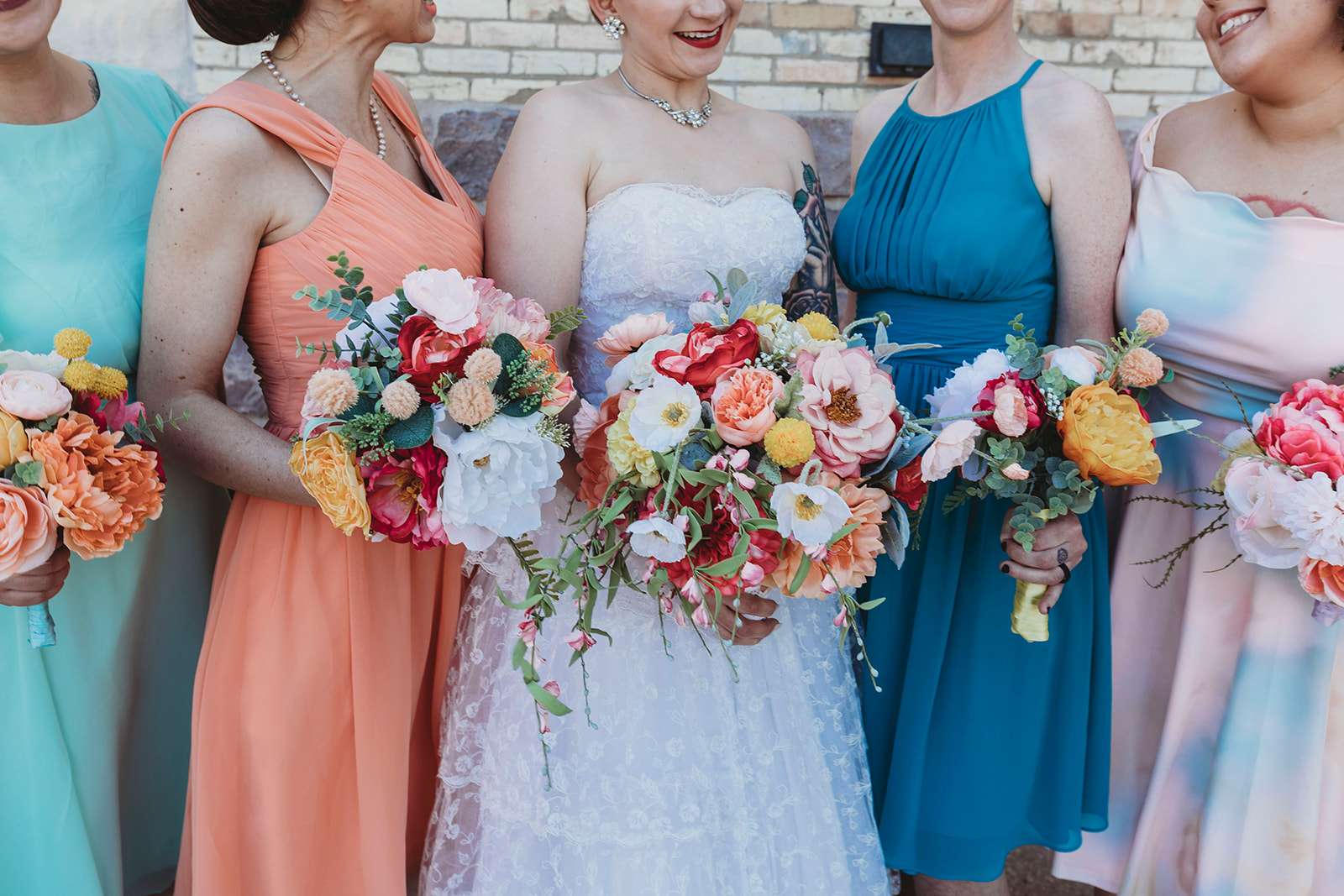 "I love thrifting and antiquing and we have a colorful, eclectic, mid-century home so I wanted our wedding to reflect this part of us," Ashley said. She opted for faux flowers so she could take her time to put together the arrangements and bouquet and could use all the colours and flowers she liked best. Most of the flowers were scored at Goodwill and on Facebook Marketplace, with vintage vases and pitchers collected for the tables. Ashley's dress was a true vintage gown from the 1950s which she had altered to fit her.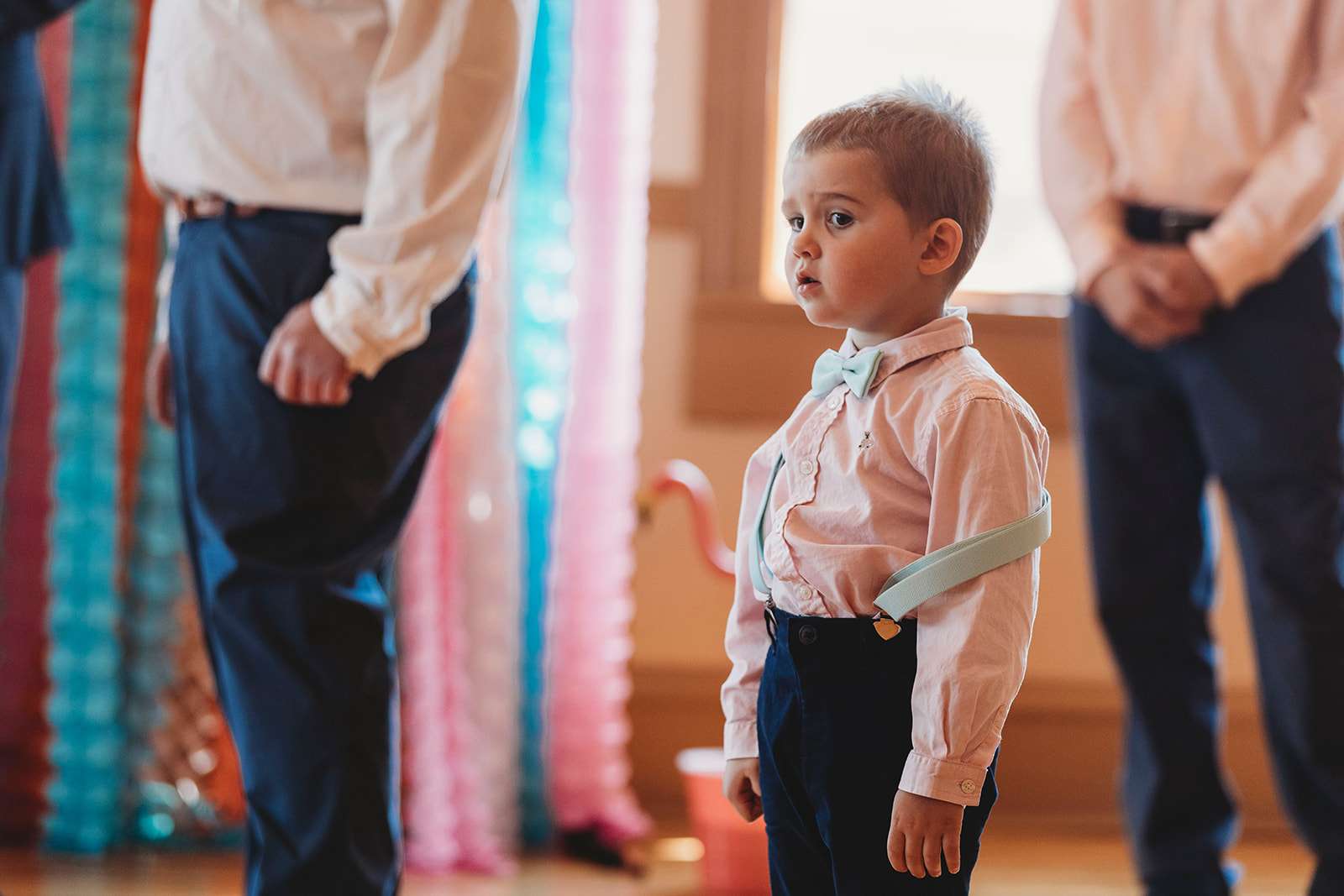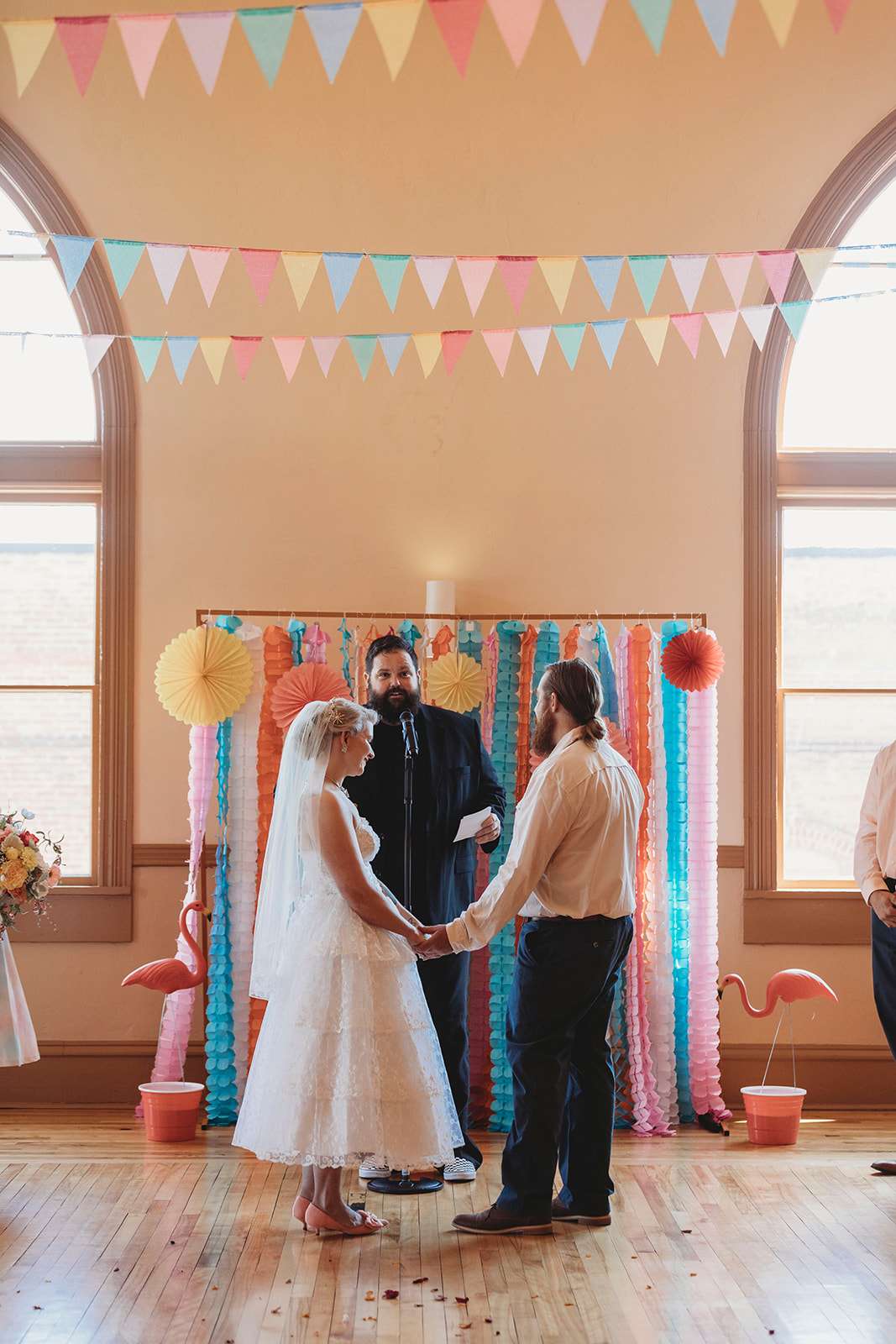 The theme of their wedding was a a mixture of kitschy rainbow sherbet and the summer 1956. The inspiration came from Ashley's dress and her desire to create something special and unique that reflected their style and personalities. She also wanted to be as eco-friendly as possible and sourced compostable palm leaf plates, bamboo silverware and glasses made from corn, as well as vintage water goblets and pitchers with mid-century designs.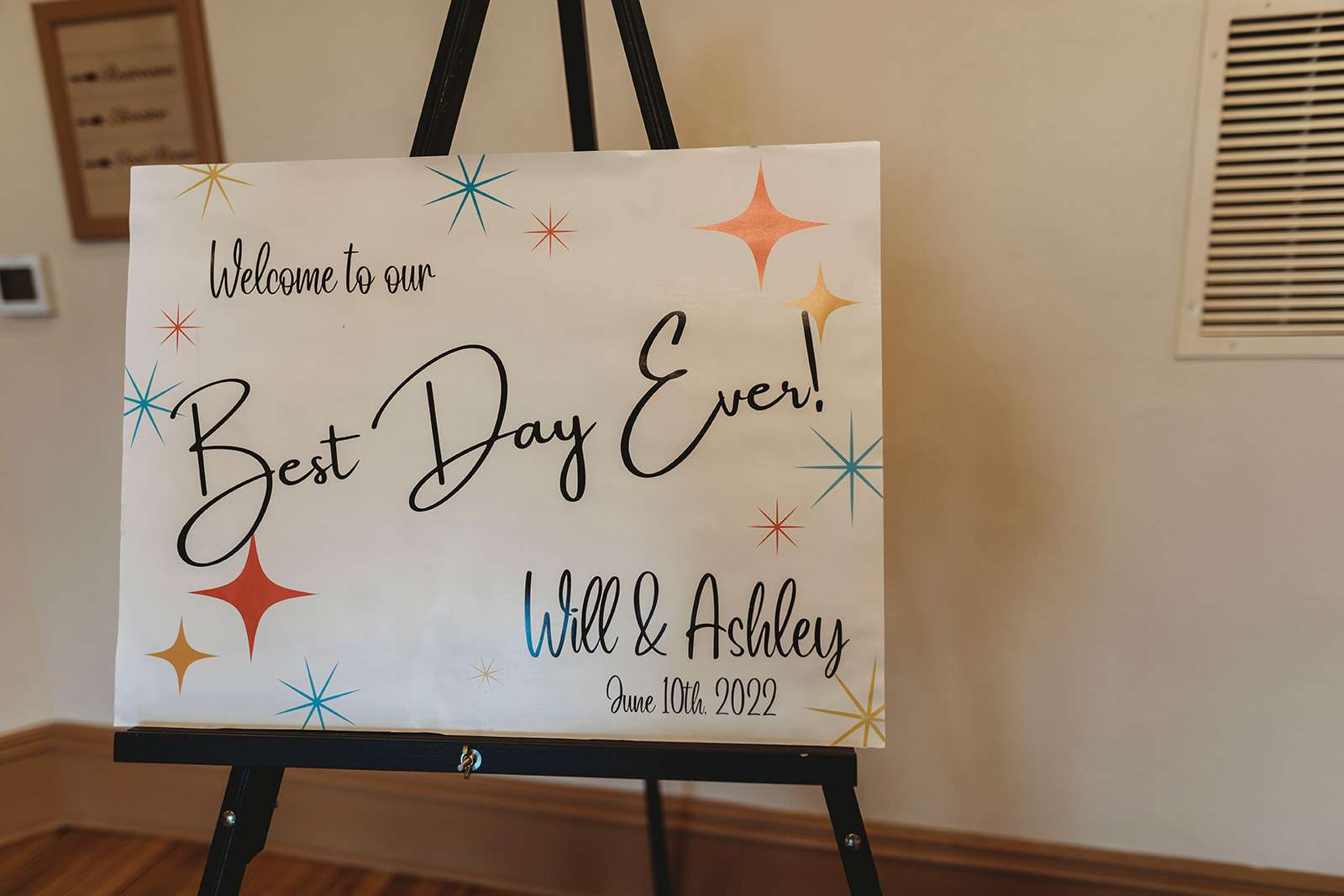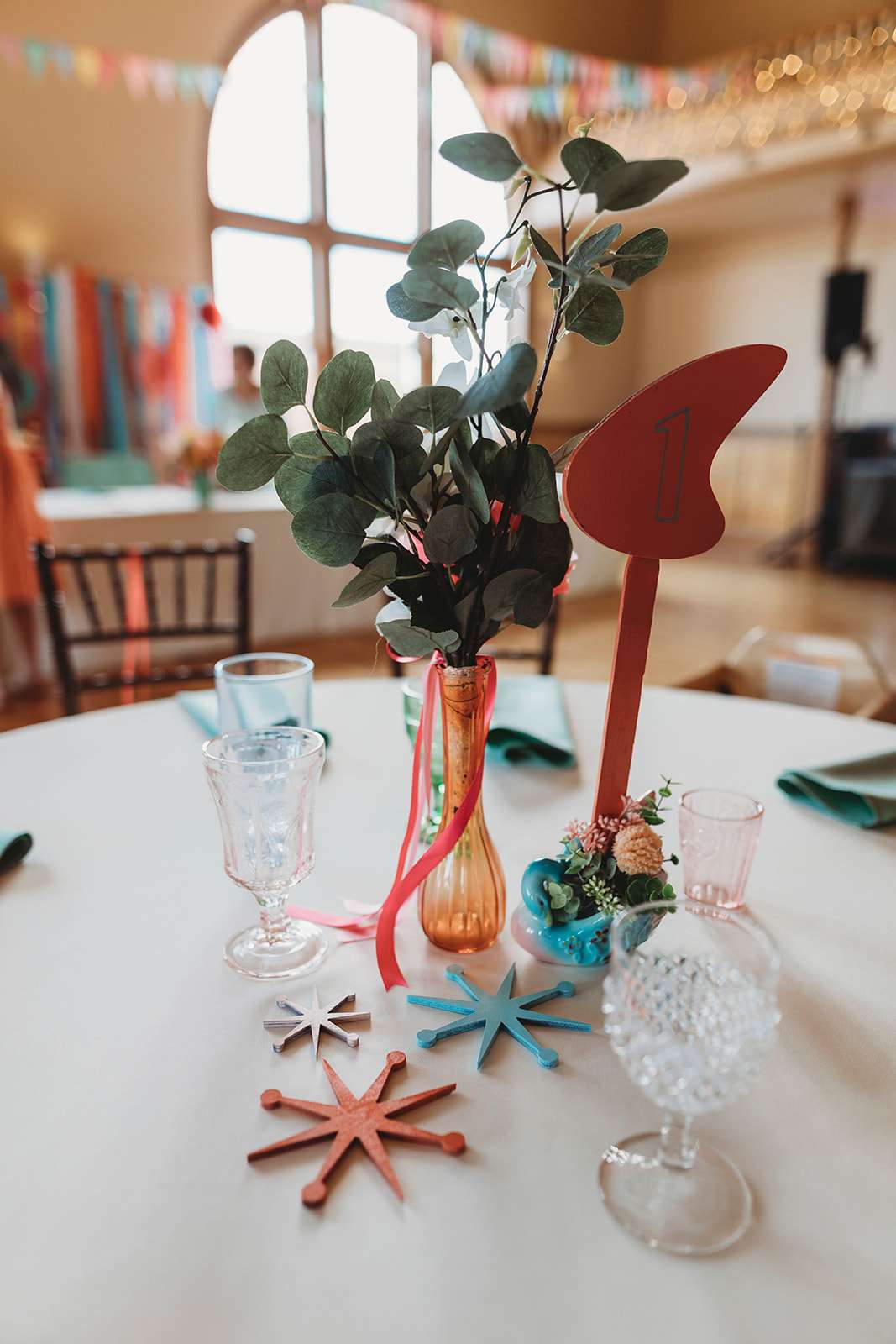 The ceremony was full of meaningful touches, such as the bridal party walking down the aisle to Baby I'm Yours by Arctic Monkeys (a band she has listened to since high school) and Ashley walking down the aisle by herself to Sweet Dreams, TN by The Last Shadow Puppets – her song to Will since they started seeing each other. They recessed to You Make My Dreams Come True by Hall & Oats because they wanted something upbeat and celebratory, and their son, Odin, was Will's best man.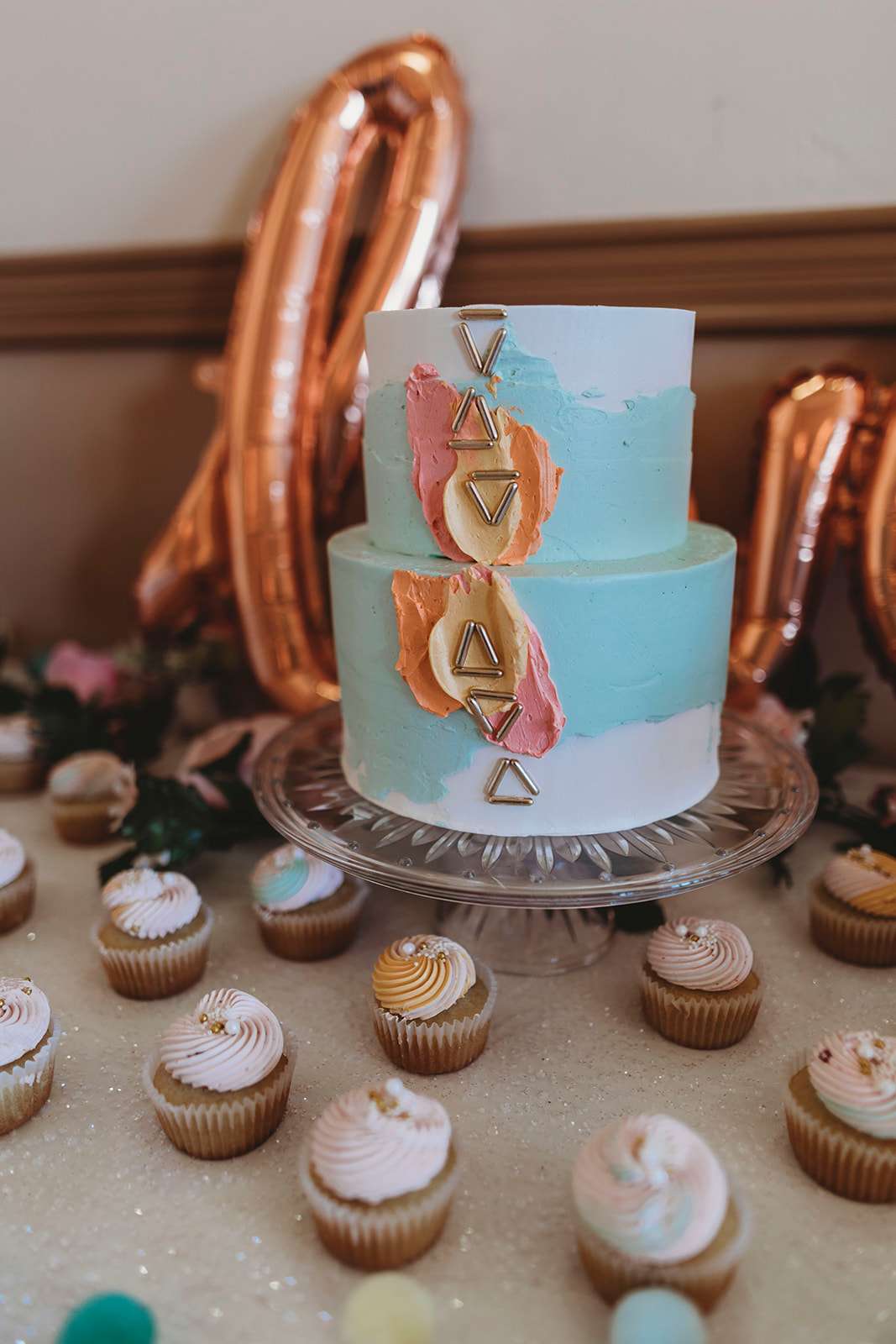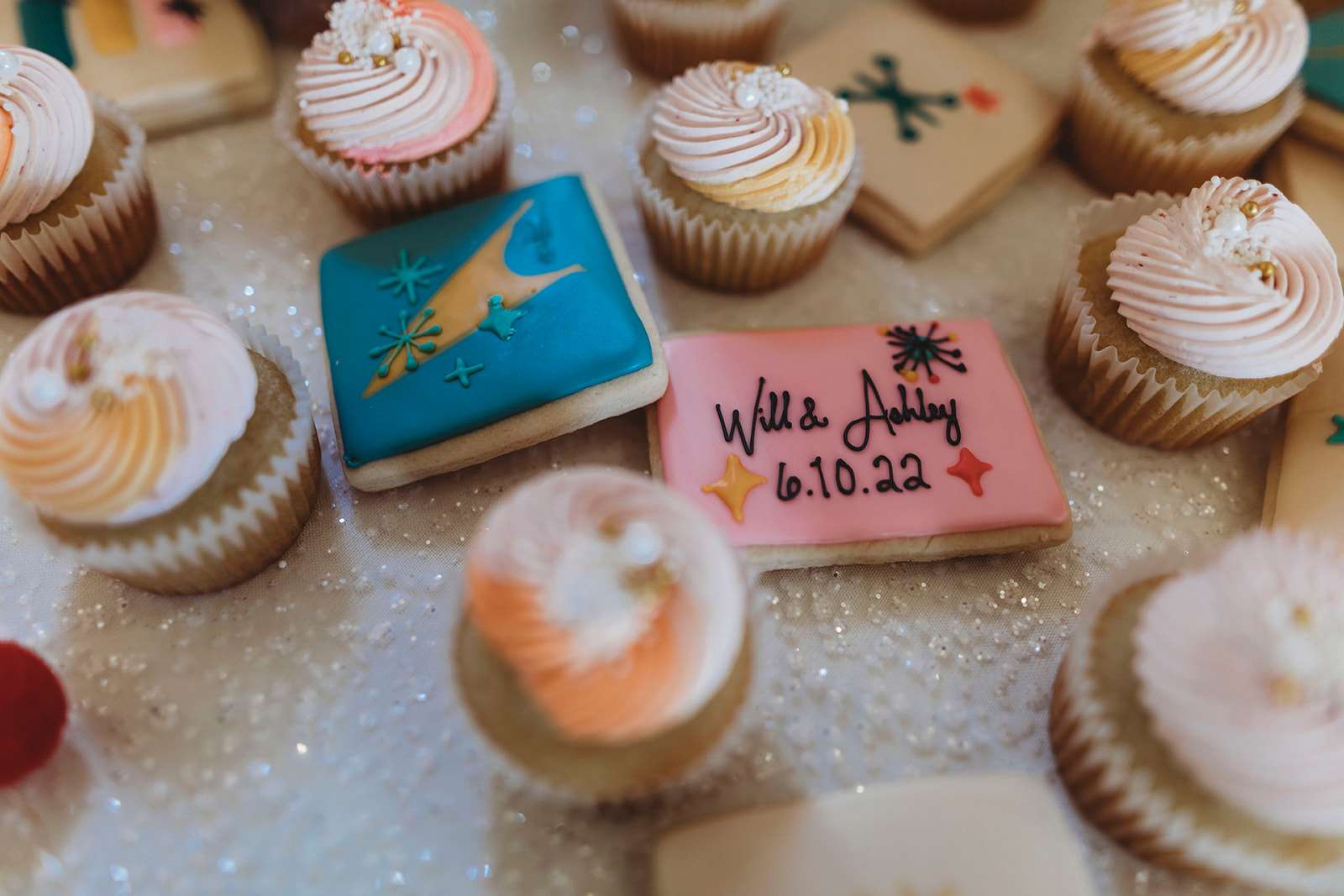 Most of the decorations were DIY projects. Ashley designed the invites and all other signs and paper details using Canva, and her cousin used a laser wood cutter to create starbursts, boomerangs and mid-century style squares to be used as the table numbers. As well as doing all the flowers, Ashley also added streaming ribbons on every chair at the ceremony and created large arrangements for the bars, entryway tables, card table and bathrooms.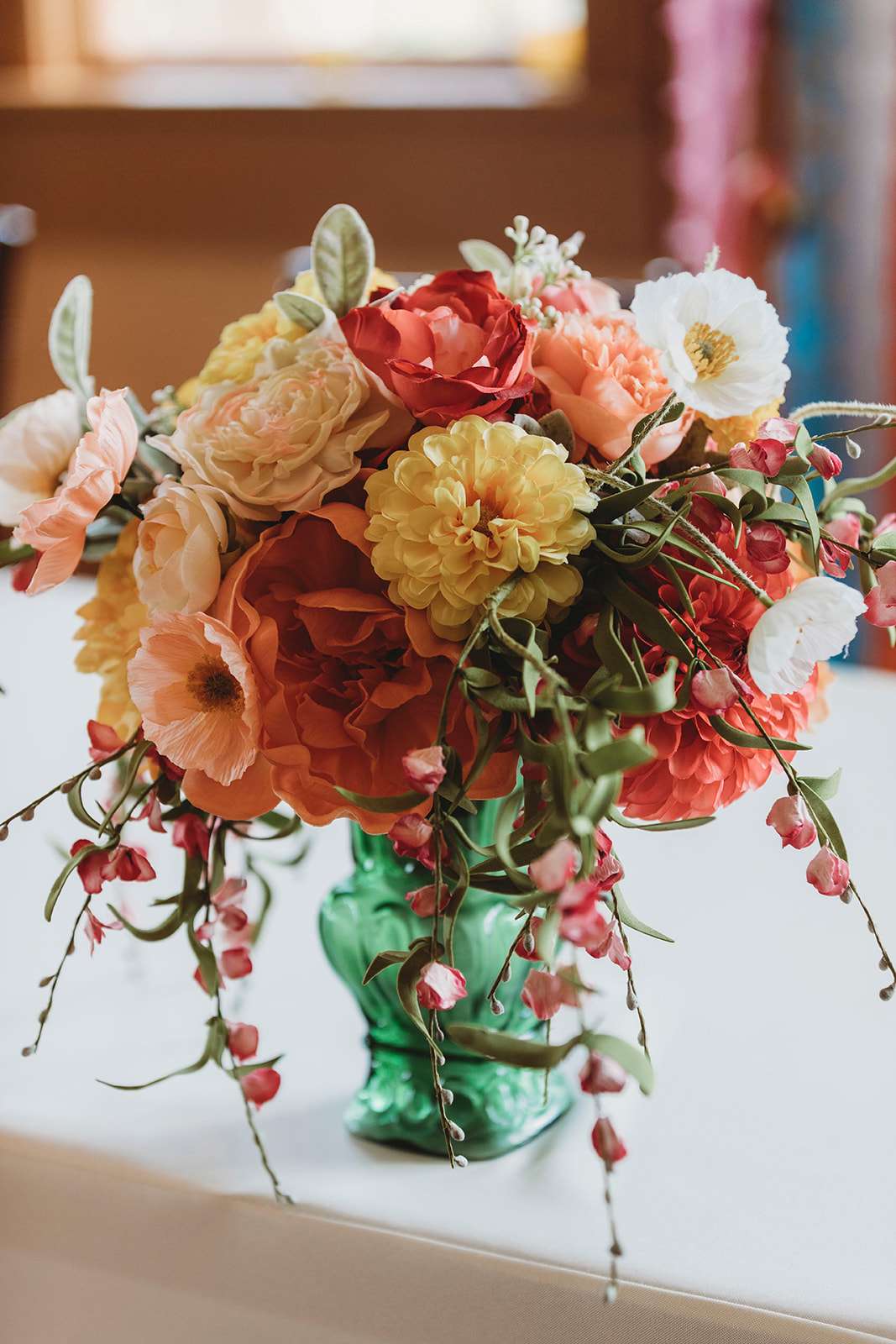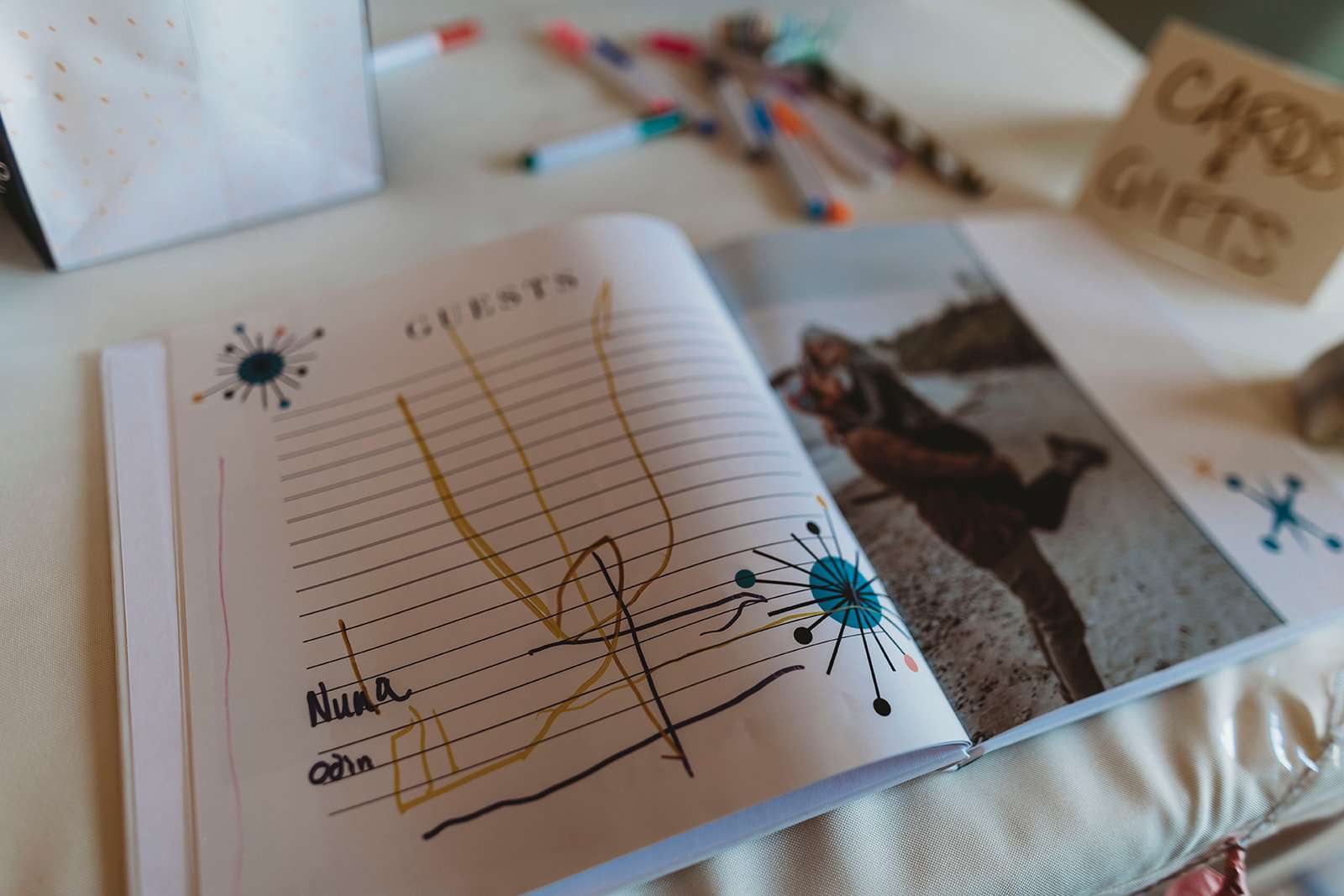 "Watching all the pieces come together I knew it was going to be everything I wanted it to be," Ashley said. "After I had booked all the vendors, it was such a relief to just be able to focus on all the little details and decorations. I love art and design and really enjoyed coordinating everything from the stationary to the napkins. Collecting the vintage figurines and glassware was really fun and gave me an excuse to go thrifting as often as I liked."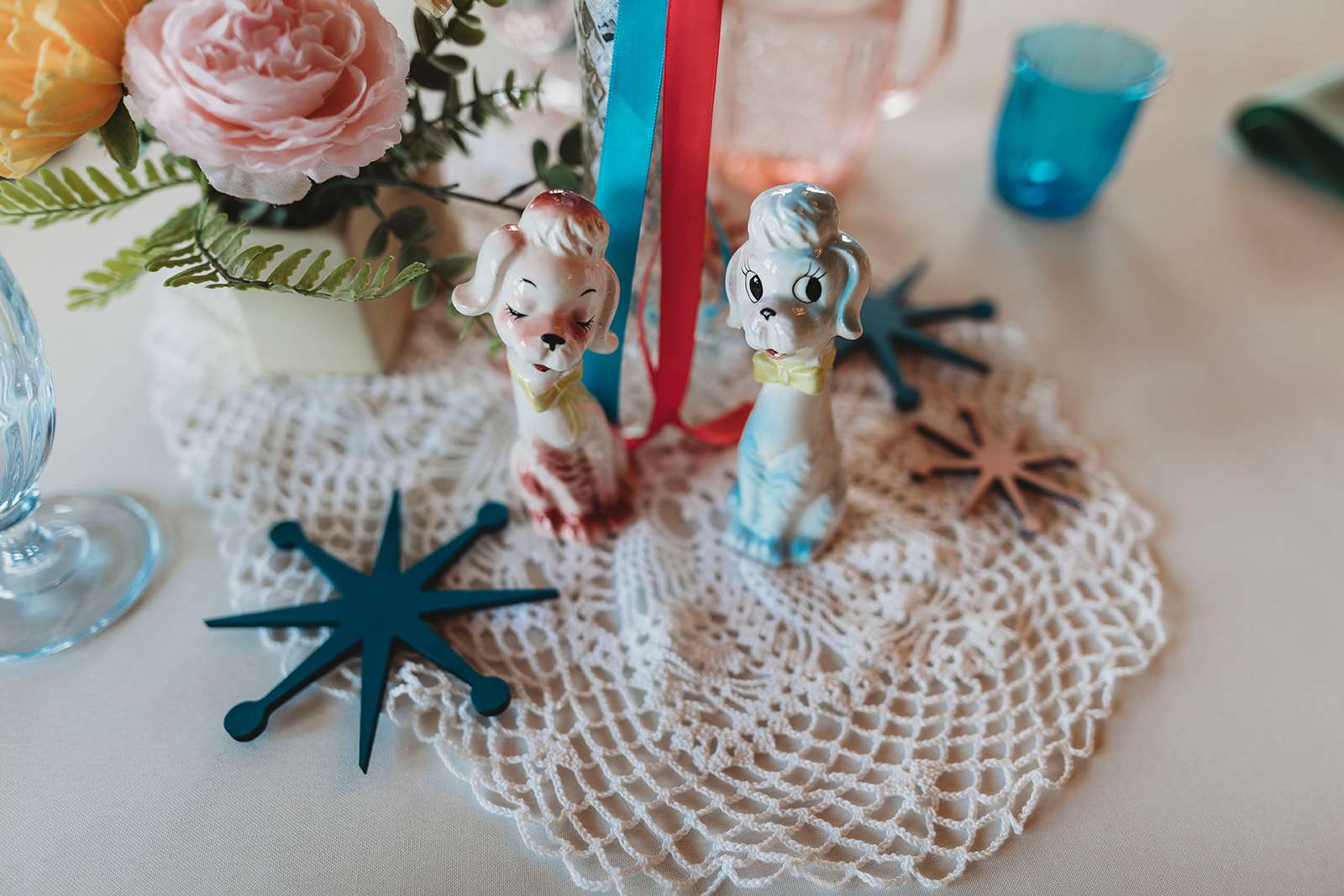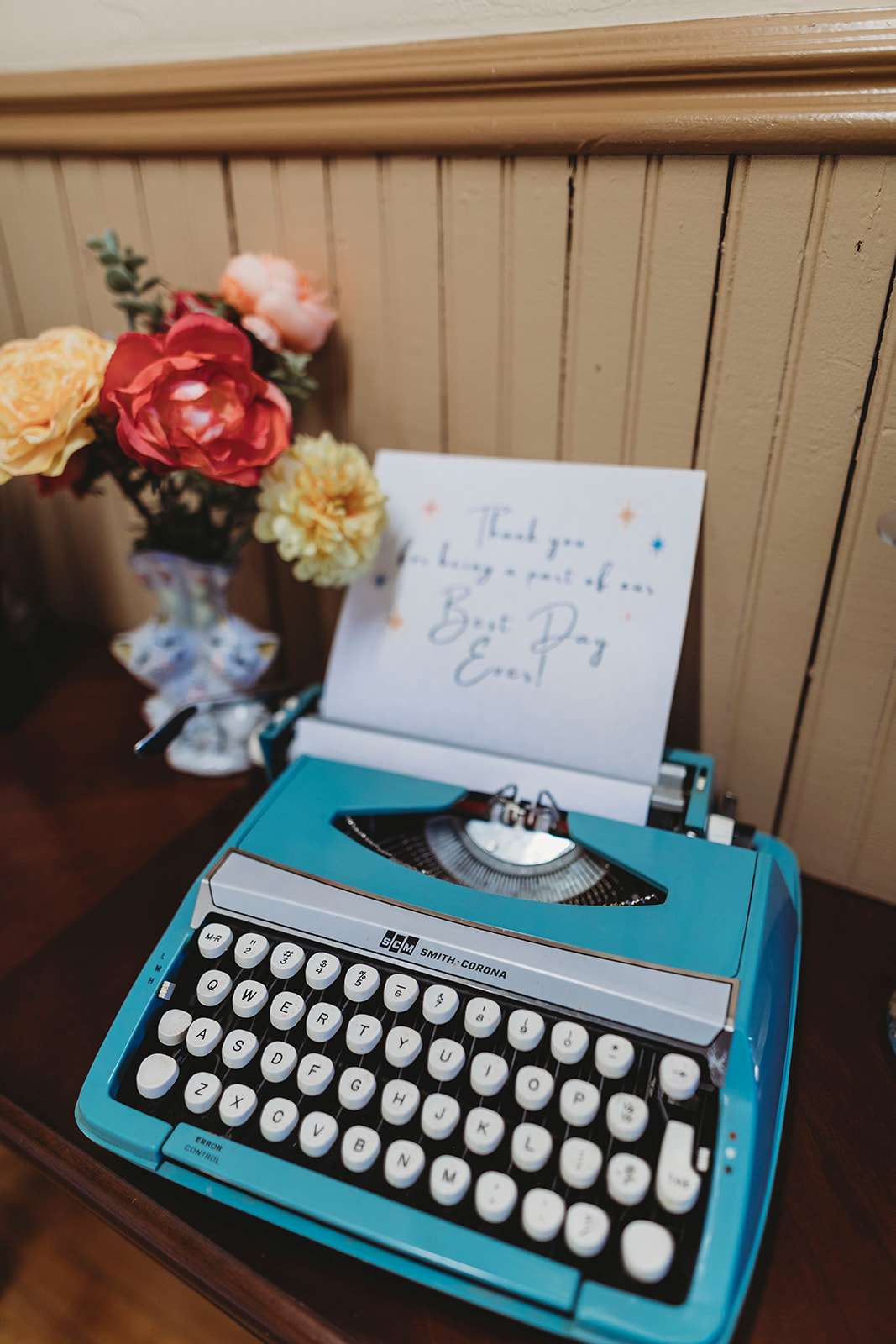 Ashley concluded with some great advice for other engaged couples, such as ordering a takeout breakfast buffet for the morning of and having their hair and make-up done professionally. "If there is anything you can do to make your wedding morning run smoother, do it! Remember your wedding day is supposed to be fun so don't let stress get the best of you," she said. "Also sometimes things advertised as 'wedding' are going to be more expensive. If you're searching for something specific online like a wedding arch, change up your search to something like 'backdrop stand', or 'garden arch' as often those will be a lot cheaper!"