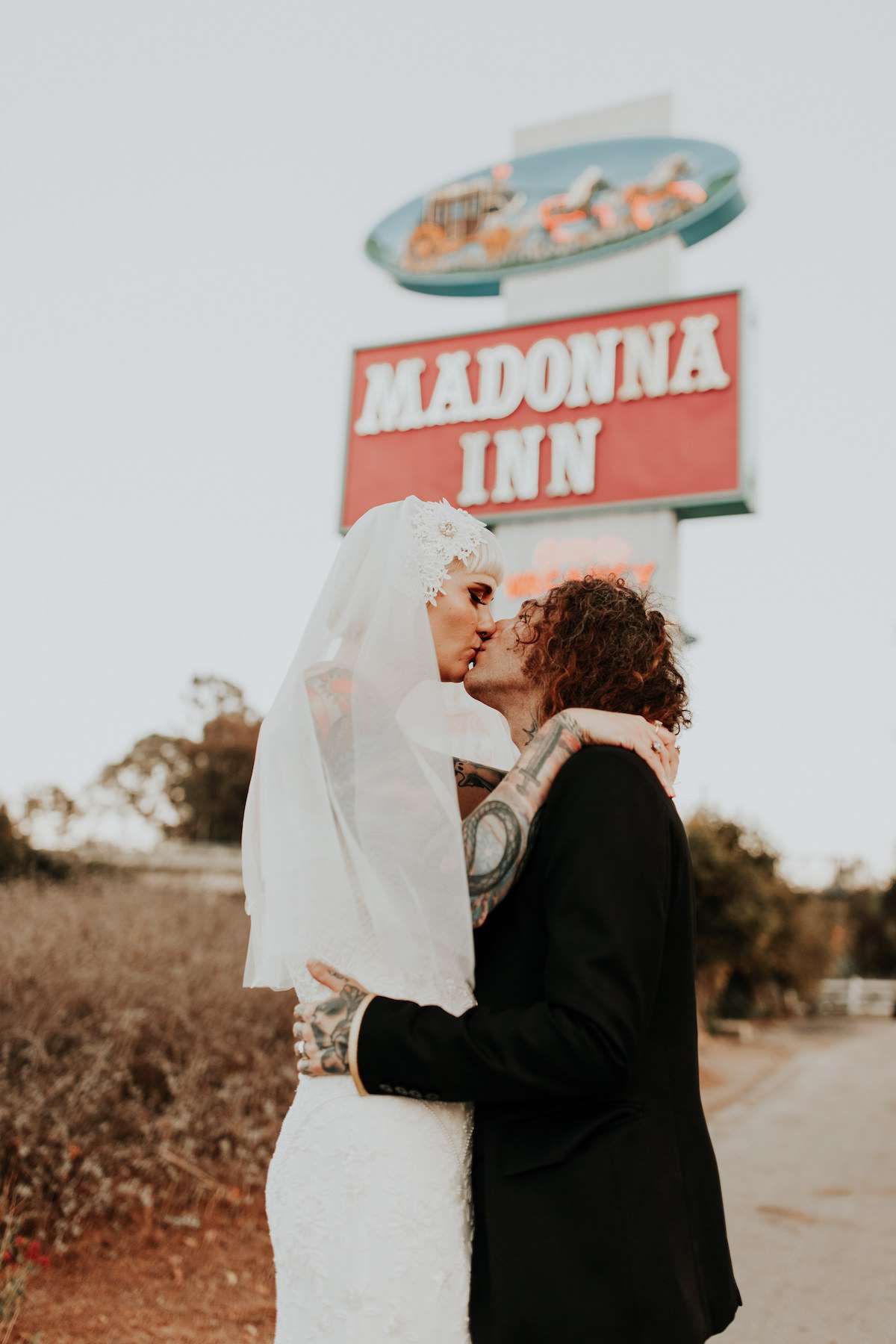 Never ones to shy away from colour or kitsch, Sara and Adam wanted their bold and unexpected style reflected in their wedding day. The couple were keen to play off the inherent kitschy colourful and vintage feel of their venue, the Madonna Inn in California.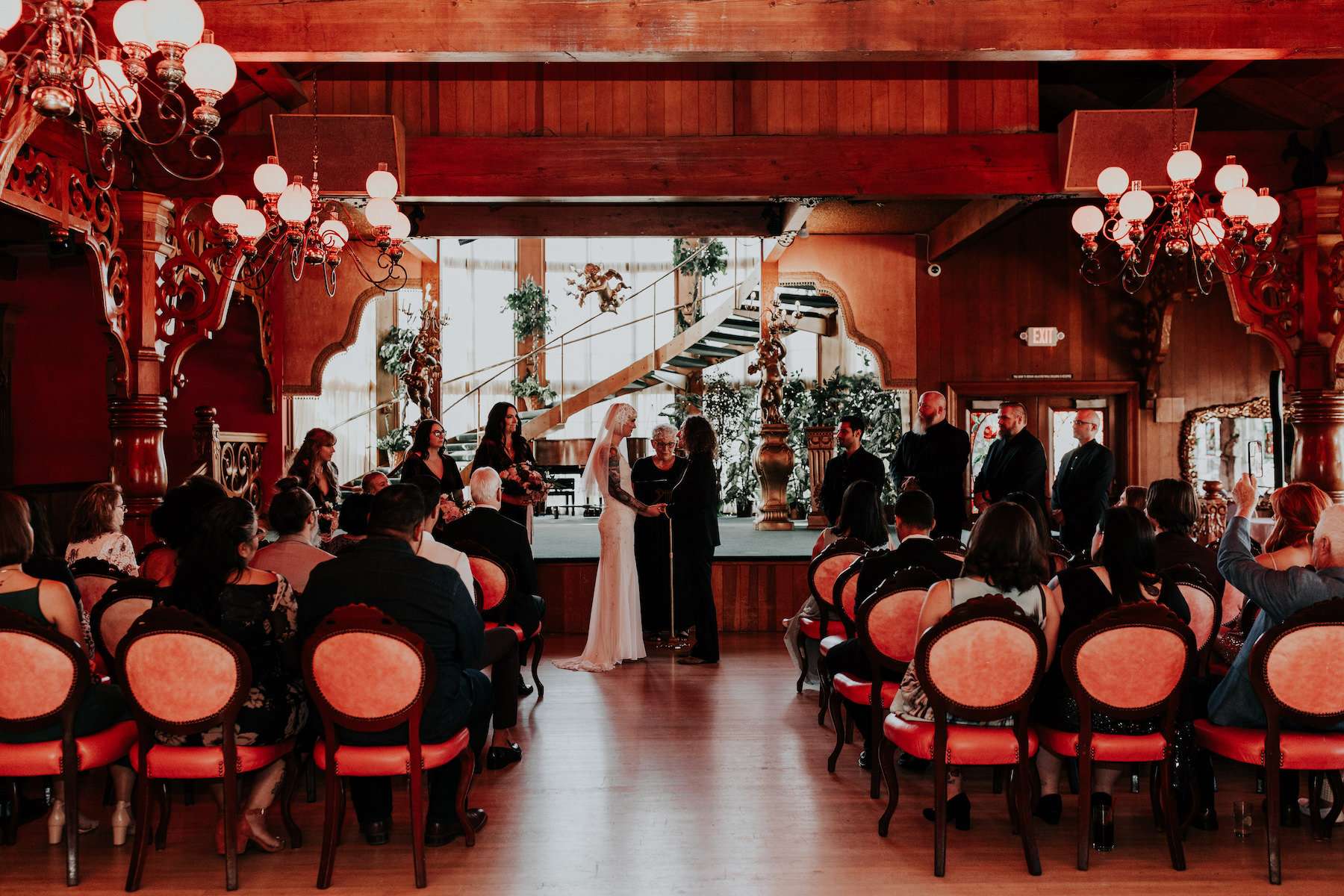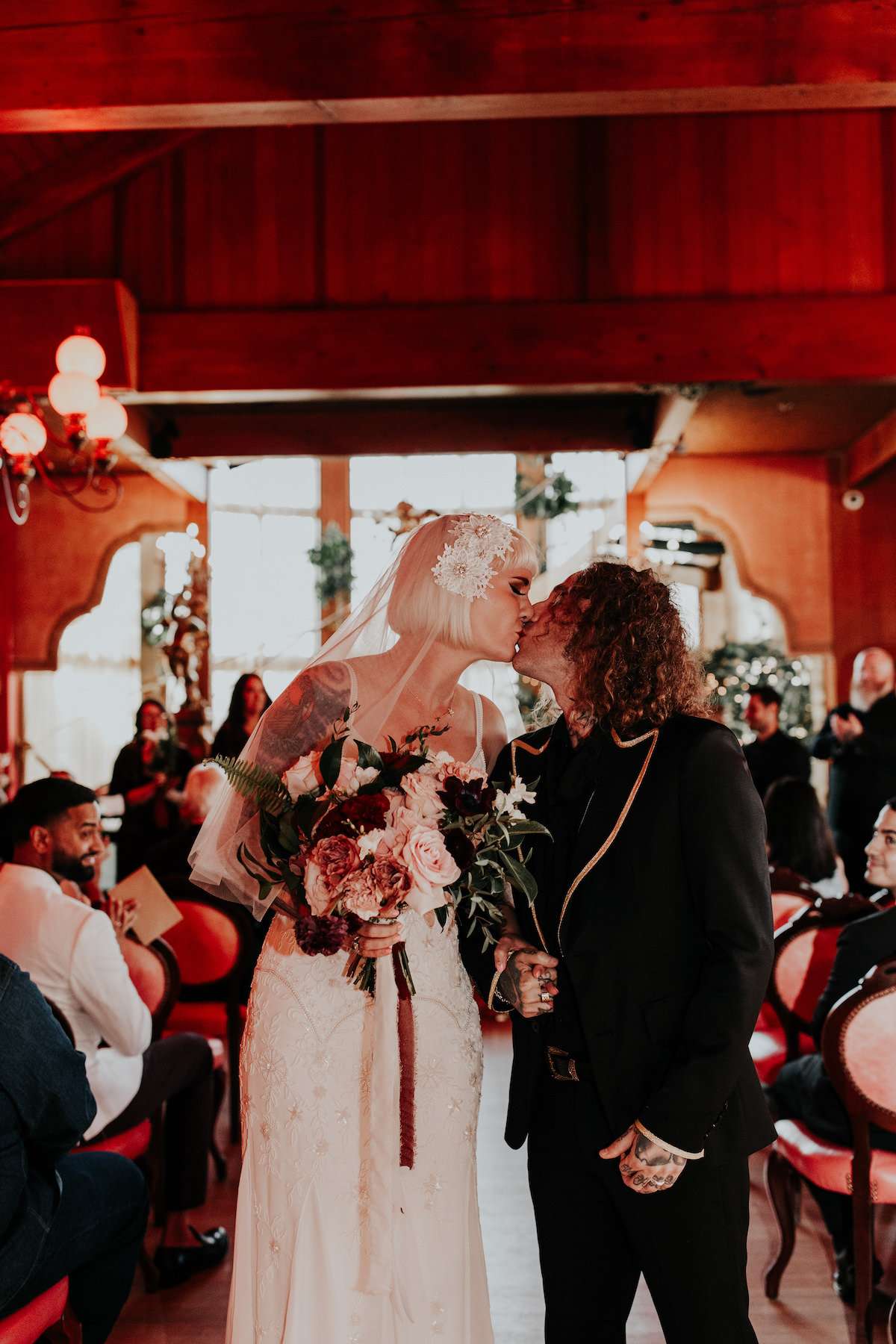 A unique and extravagant venue, it really didn't need a lot of additional styling or décor. With pinks and dark reds some of their favourite colours already, Sara and Adam wanted to incorporate these into their wedding palette to match the steakhouse décor. Sara's flowers and shoes fitted with the theme perfectly.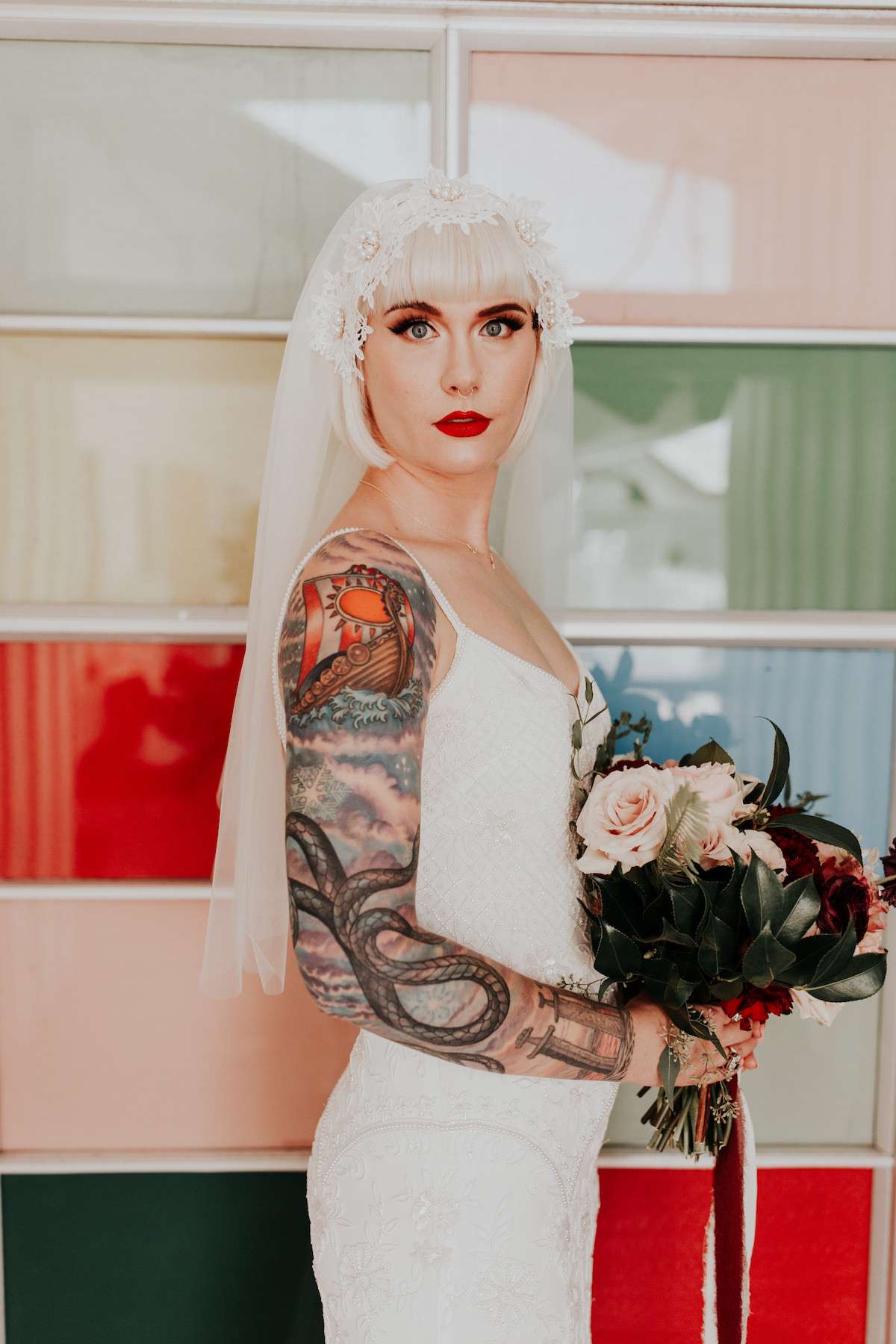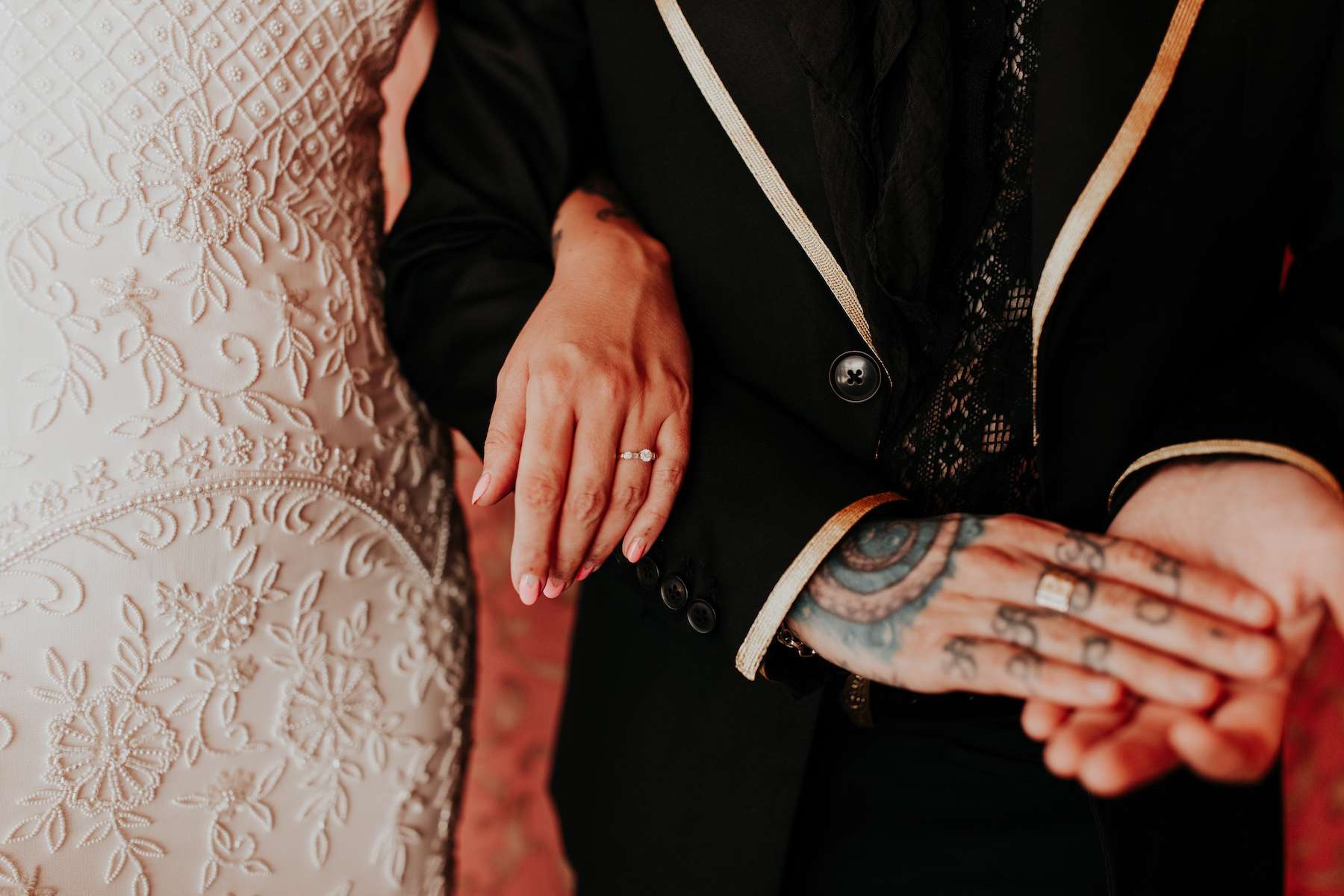 Being a musician, Adam had some definite ideas about music. He walked down the aisle to Lost and Found by the Midnight, and Sara chose Forget Me Not by the Civil Wars – another non-negotiable! Their vows were simple, full of stories and personal touches, and then they celebrated with their small party in the Round Room.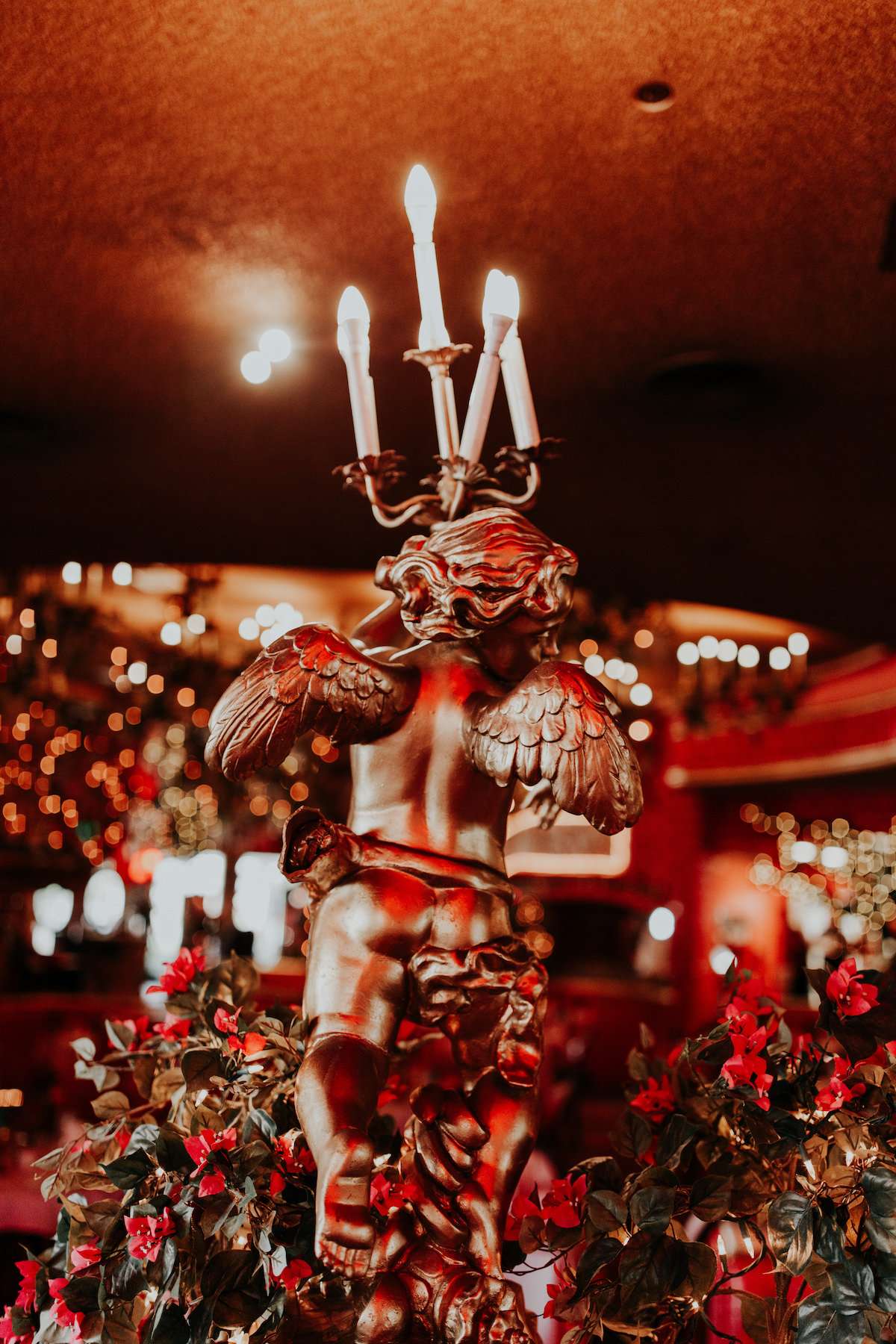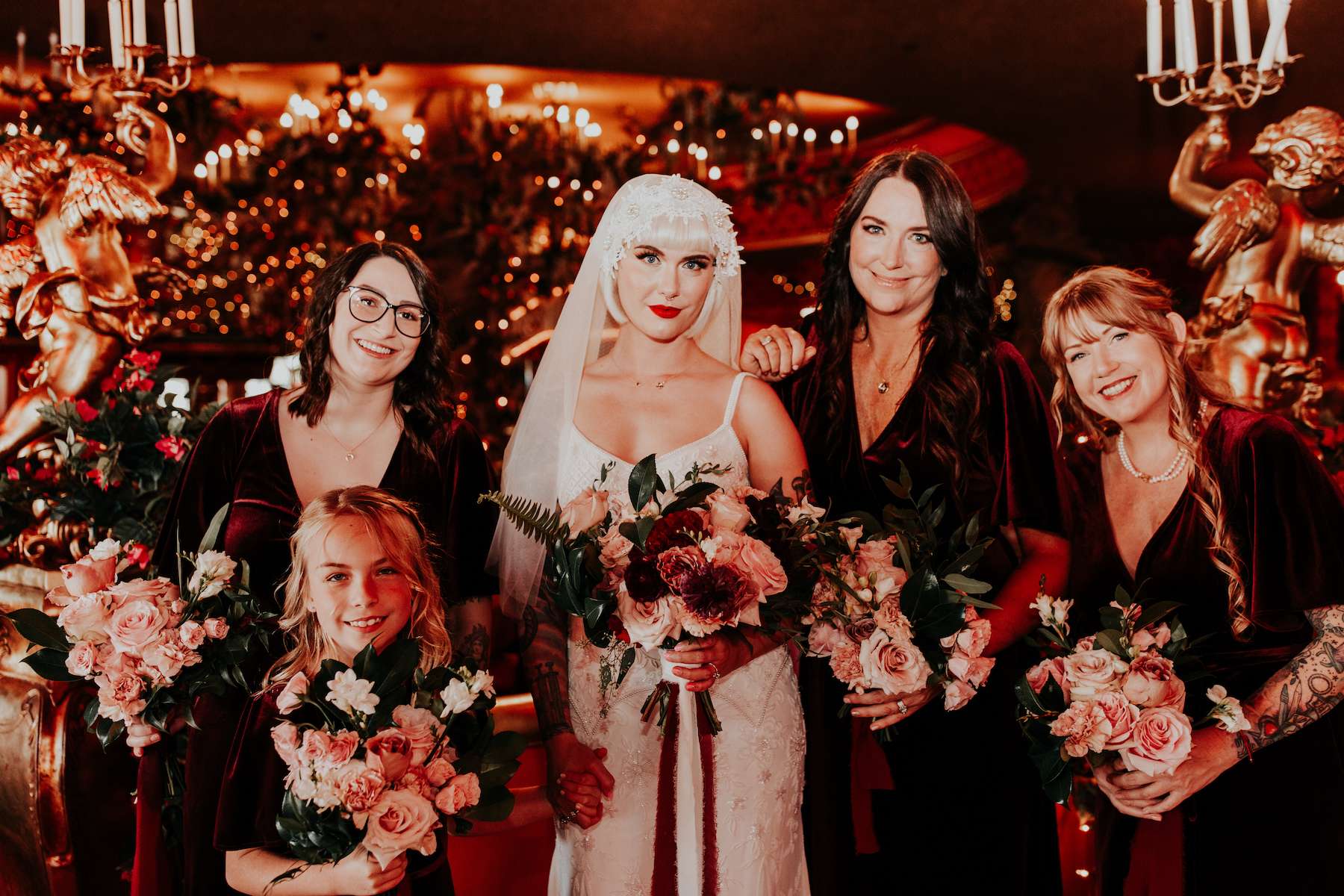 Sara and Adam told us that they saw a lot of insistence from the wedding industry to make things perfect and incorporate antiquated tradition, which they just didn't feel was really 'them'. Instead, they saved money not having a dancefloor installed and not splashing out on expensive jewellery and accessories. Sara also did her own hair. Although the venue was their biggest expense, with everything included for the ceremony and reception, it was great value.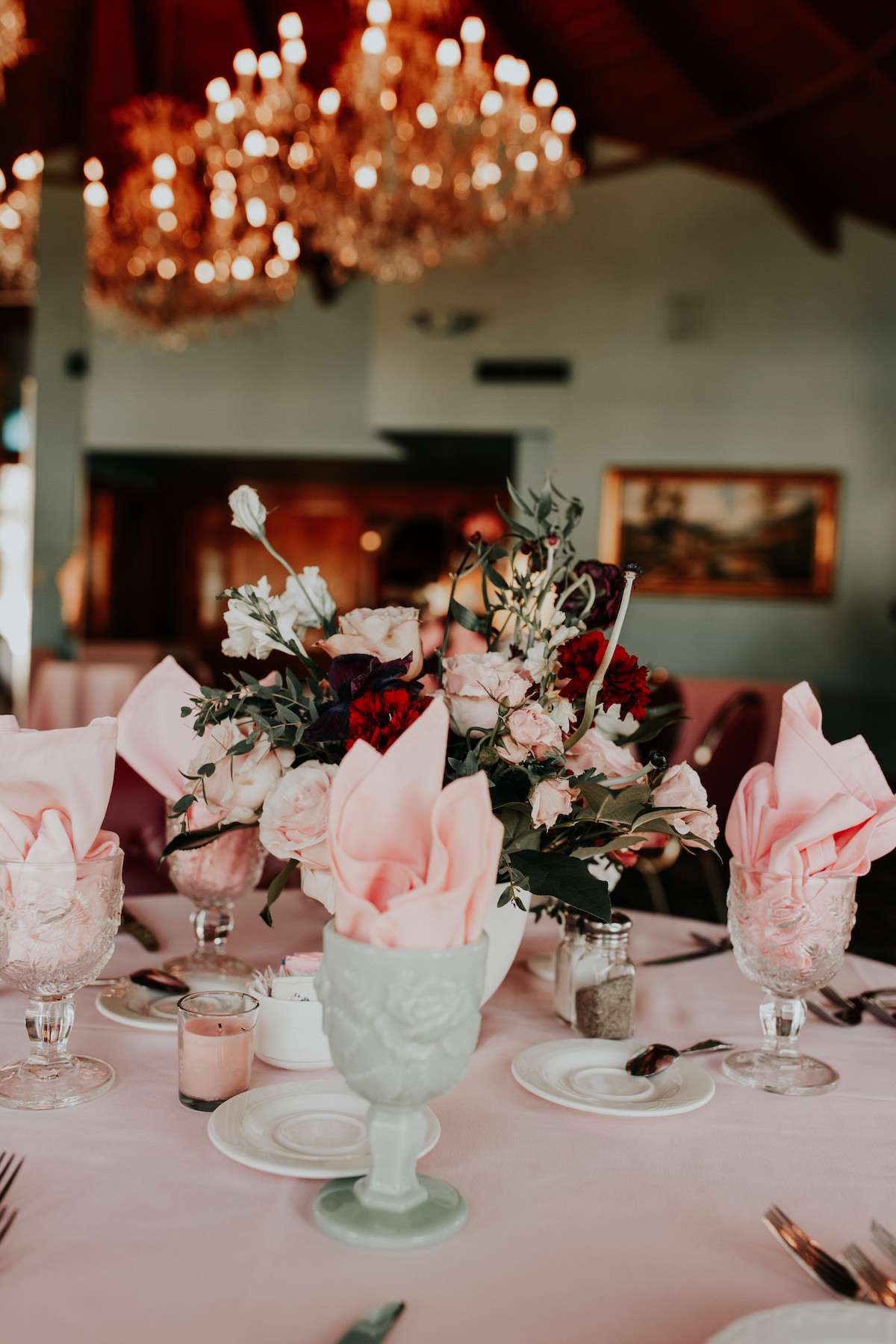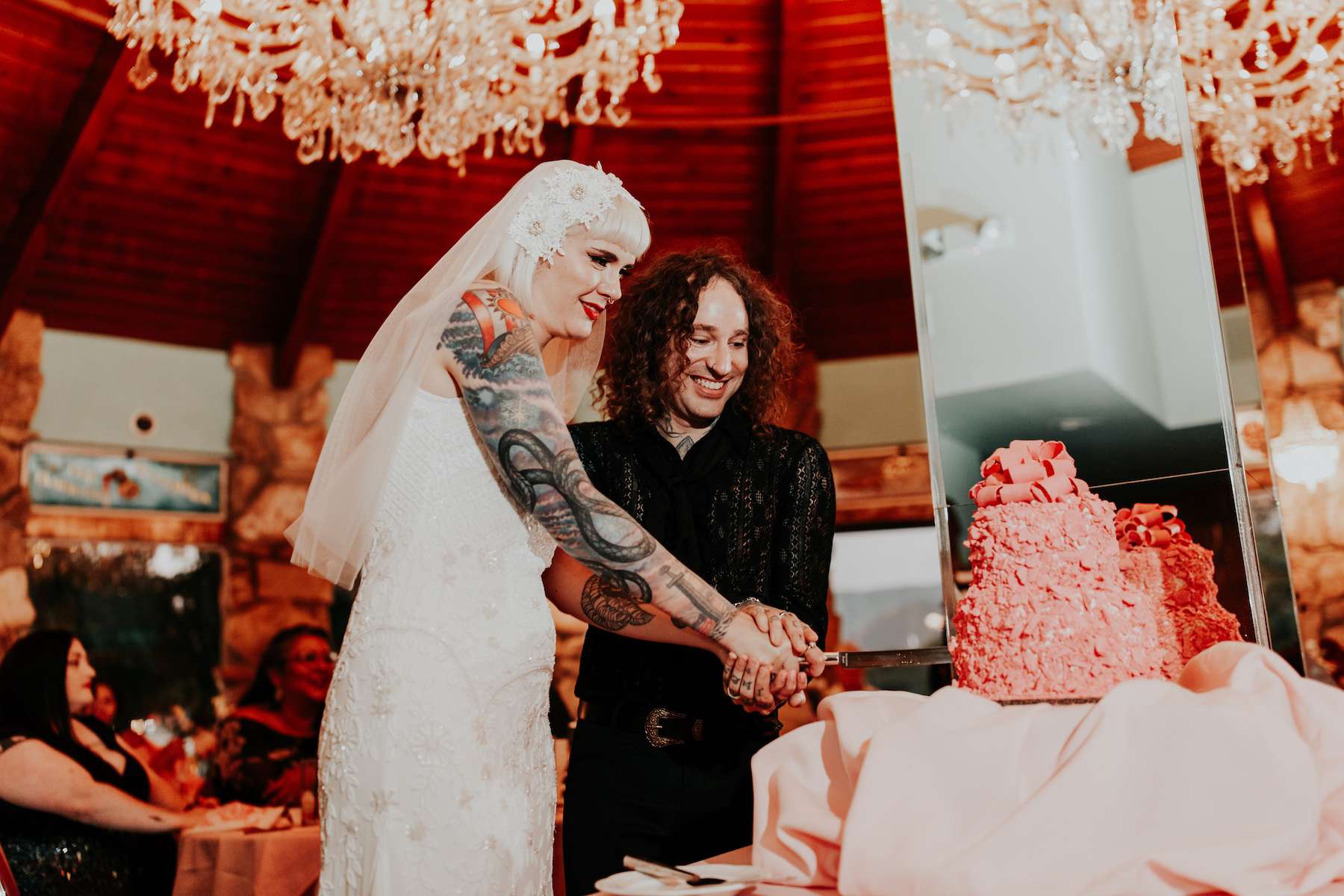 Sara told us her favourite thing about their wedding was getting to gossip with Adam about the day. She loved seeing it all come together and their hard work and planning pay off in a beautiful celebration.
Sara and Adam also offered some excellent advice to future engaged couples "Don't do anything you don't want to do. Don't want a first dance? So what?! No bouquet toss? Big deal! We skipped a LOT of traditional stuff and it wasn't missed at all. Enjoy every single minute of it, because once it's over it feels like it never happened. It goes by so quickly!"