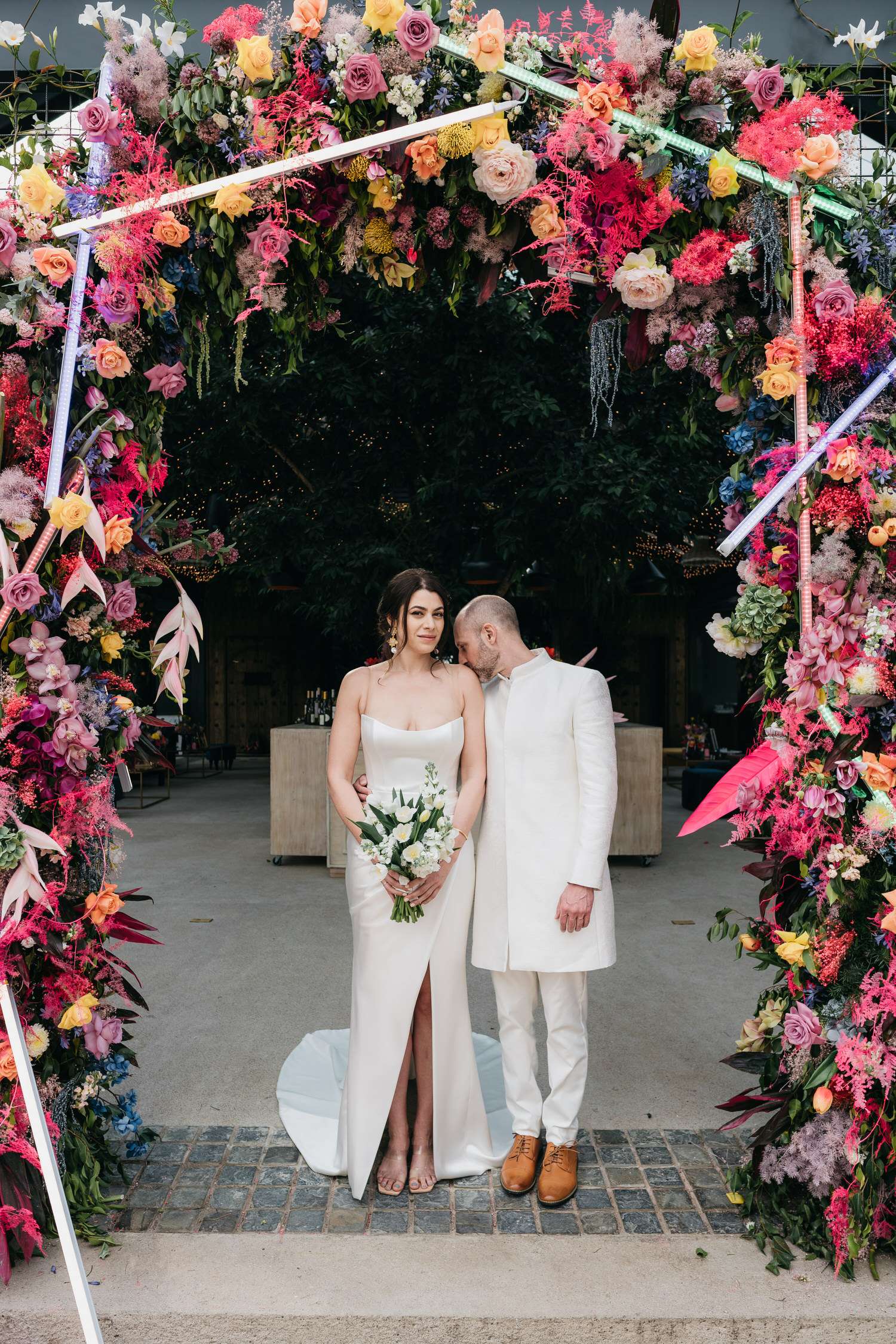 Although not wanting a themed wedding at all, Anna and Jacob were inspired by the whimsy of Alice in Wonderland for their December wedding. The weekend-long celebration was held at Villa Bokeh in Guatemala, a newly restored chateau just outside of Antigua, which rests below the majestic (non-active) Agua volcano!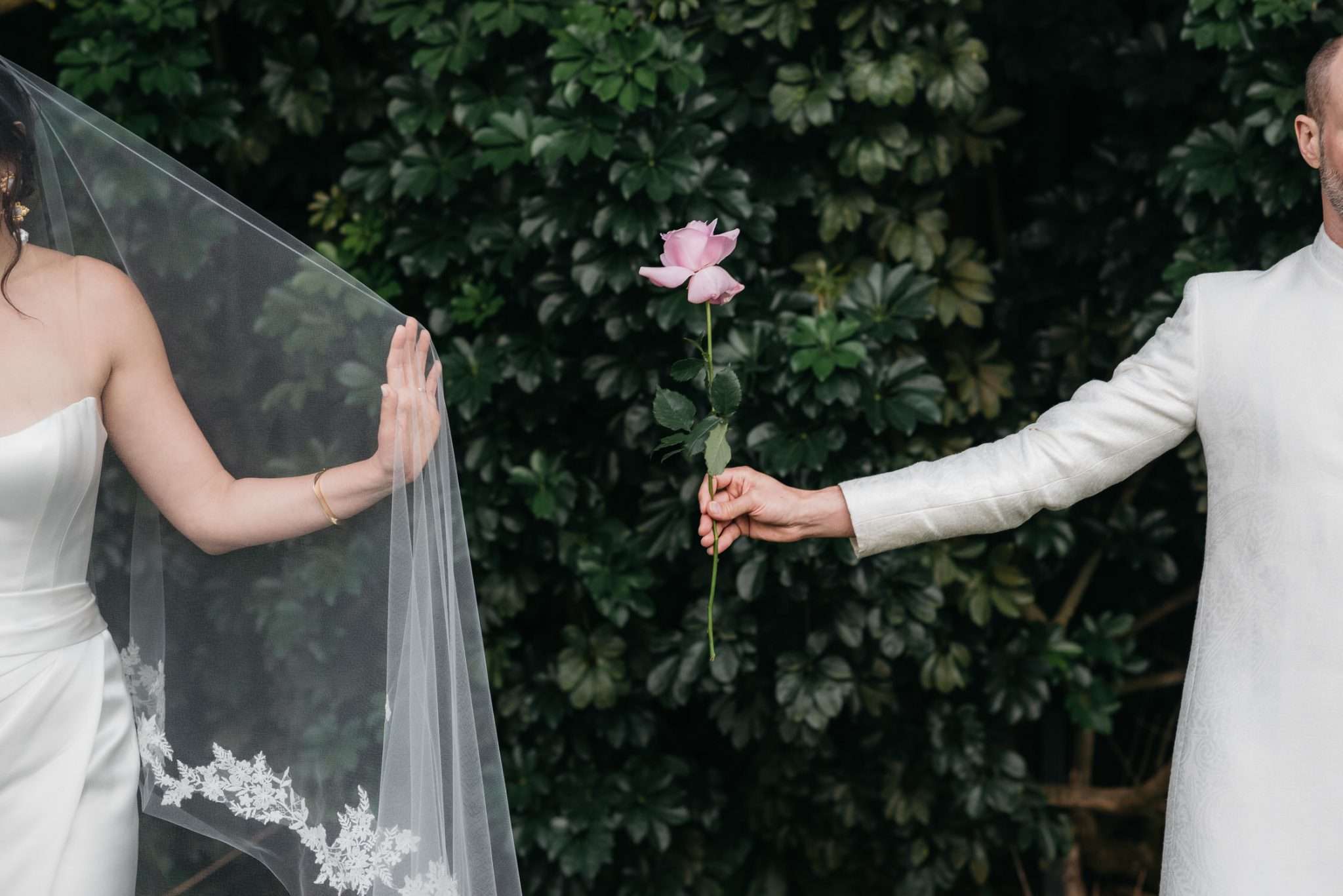 They wanted to design the weekend to be like an immersive experience for their guests which included group activities where people got to know each other, and a dress code. "People received instructions on where they'd get picked up for each activity and what they should wear, but each event was a mystery until they arrived", Anna said.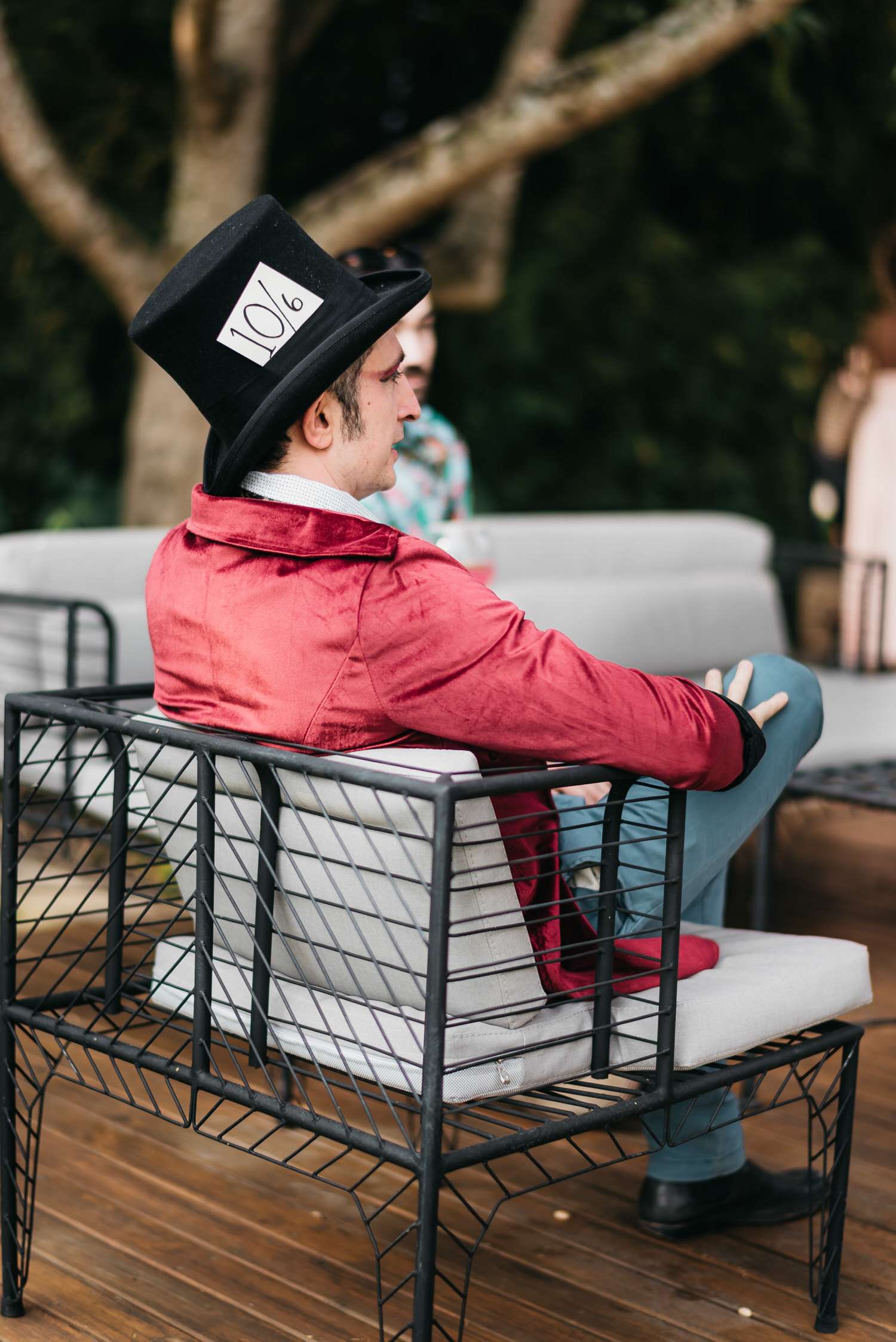 The concept of the wedding was to blur the lines between indoors and outdoors, between vibrant, colourful romance and modern minimalism. The bride and groom both wore only white, with a white bouquet to contrast the vibrant colours and jagged lines of the psychedelic reception and cocktail decorations. A number of custom-made iron vases were used for the flowers on the tables, along with a combination of glass jars and ceramic planters all pulling this eclectic design together.
The flowers, created by Addy Florales, were a big consideration for Anna and Jacob. They pulled together a fun, multi-textured look of roses, poppies, orchids, bright pink fern leaves, disco balls and even flamingos. The star of the reception was the entryway, accented by the jagged lines of neon lights, which guided guests into the dimly-lit dance floor and reception.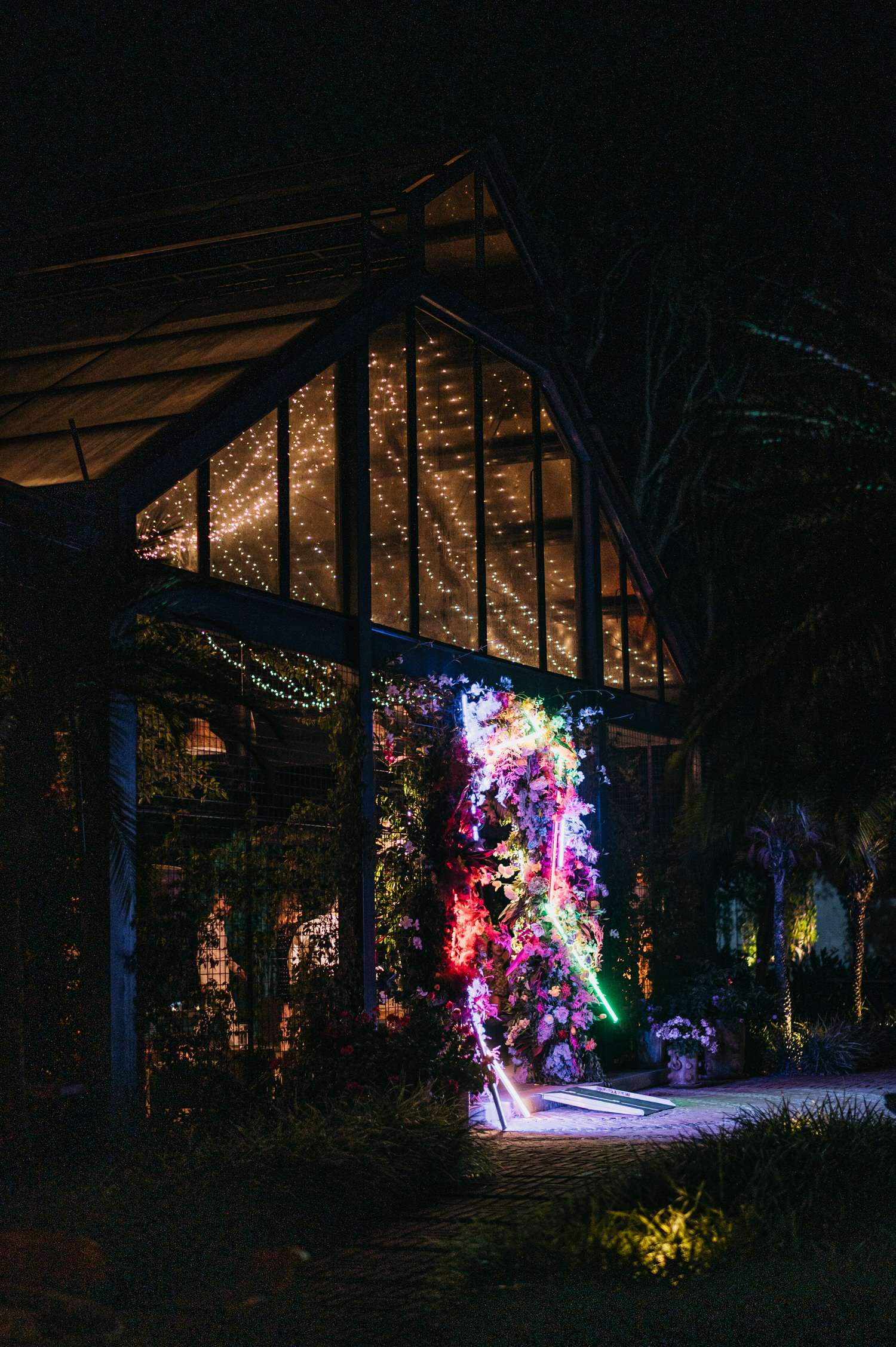 The Alice in Wonderland theme continued with themed gift bags and party favours. They also had 'Drink Me' and 'Eat Me' signs for the cocktails and canapes which were served after the ceremony.
"It doesn't matter what anyone else does for their wedding", they advise. "Do whatever feels comfortable and enjoyable to you. It's your wedding and you only do it once (hopefully)! We also chose not to drink much at any of our events so we could feel rested, present, and remember the whole experience."