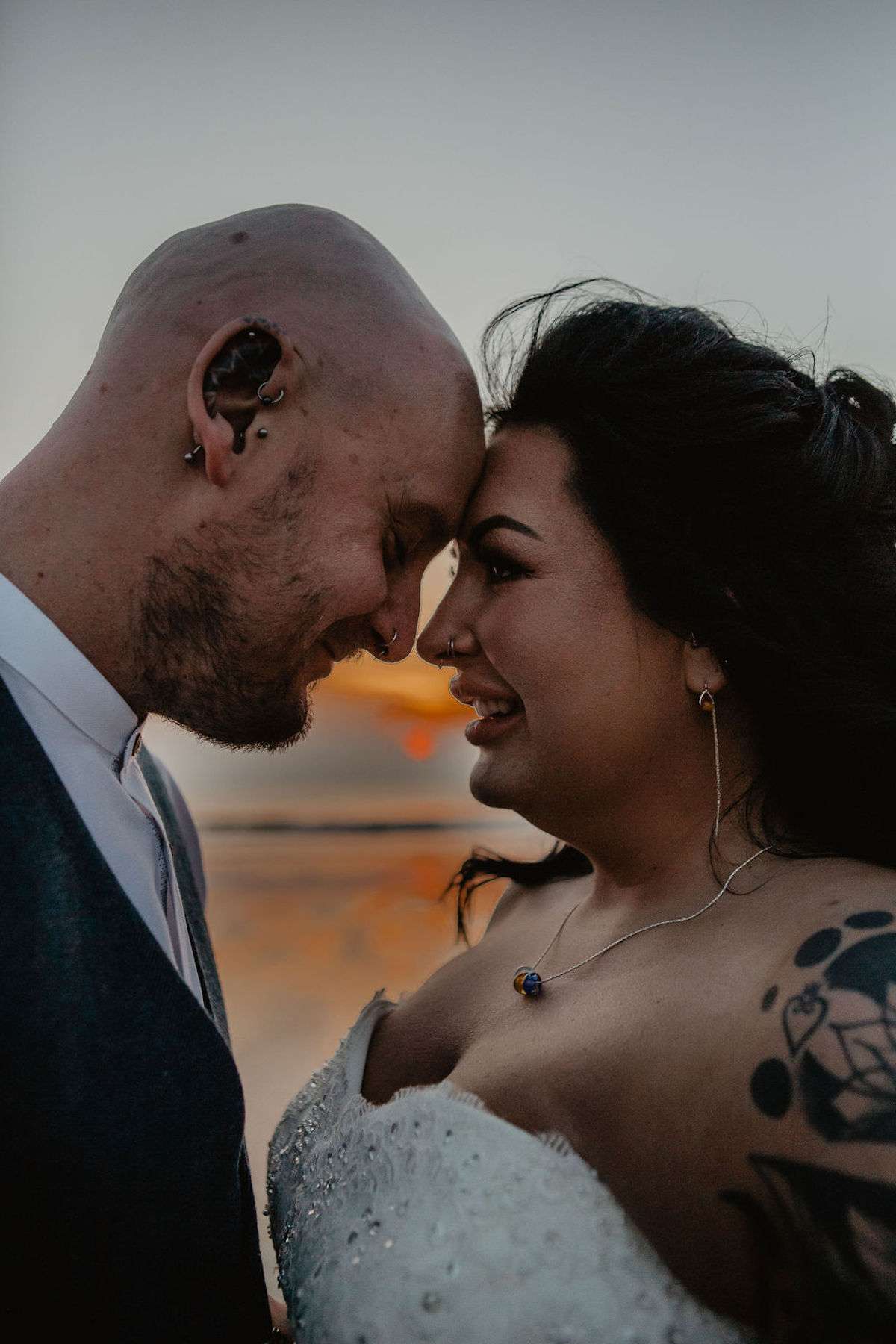 Tradition was thrown aside for Becky and Nik as they took the laid back North Devon lifestyle as their inspiration and did things their own way.
They found sourcing suppliers tricky, living 200 miles away from their Woolacombe venue, so Becky brought her hairdresser and make-up artist with them to celebrate together. However she told us one of the best things about planning was having to visit their gorgeous location to find and confirm other suppliers!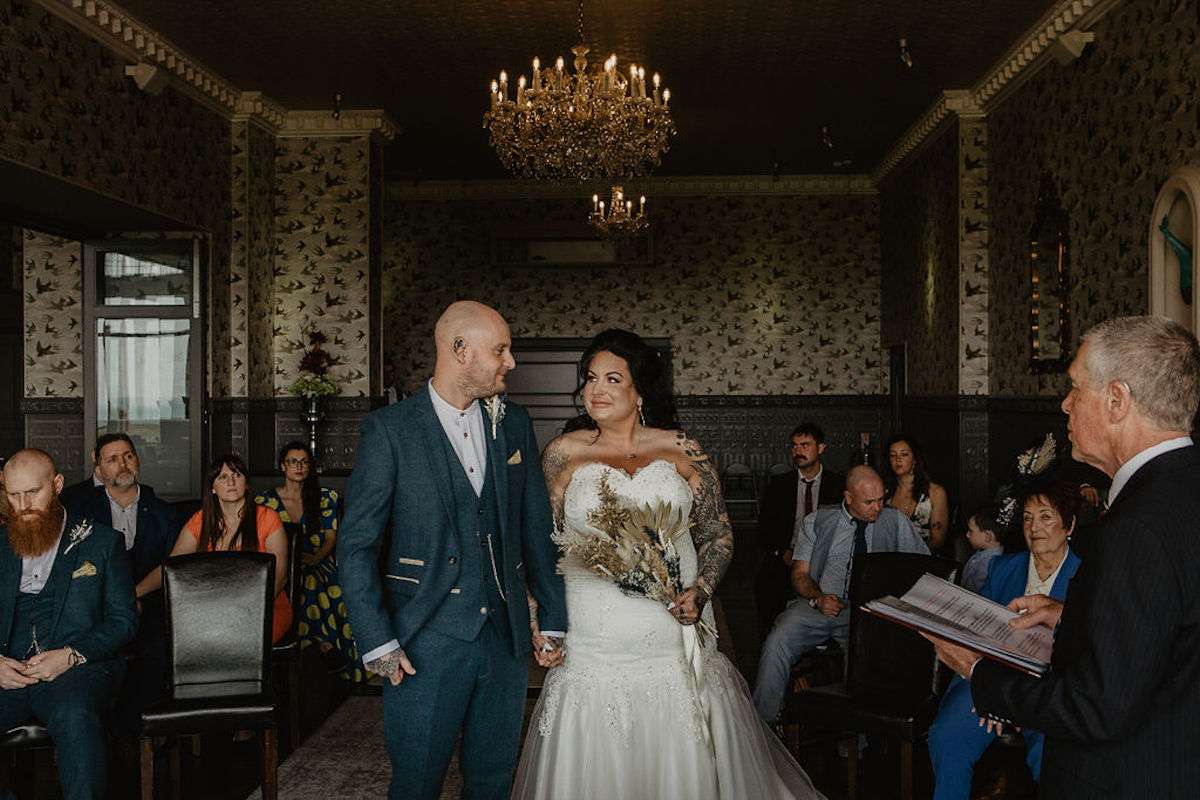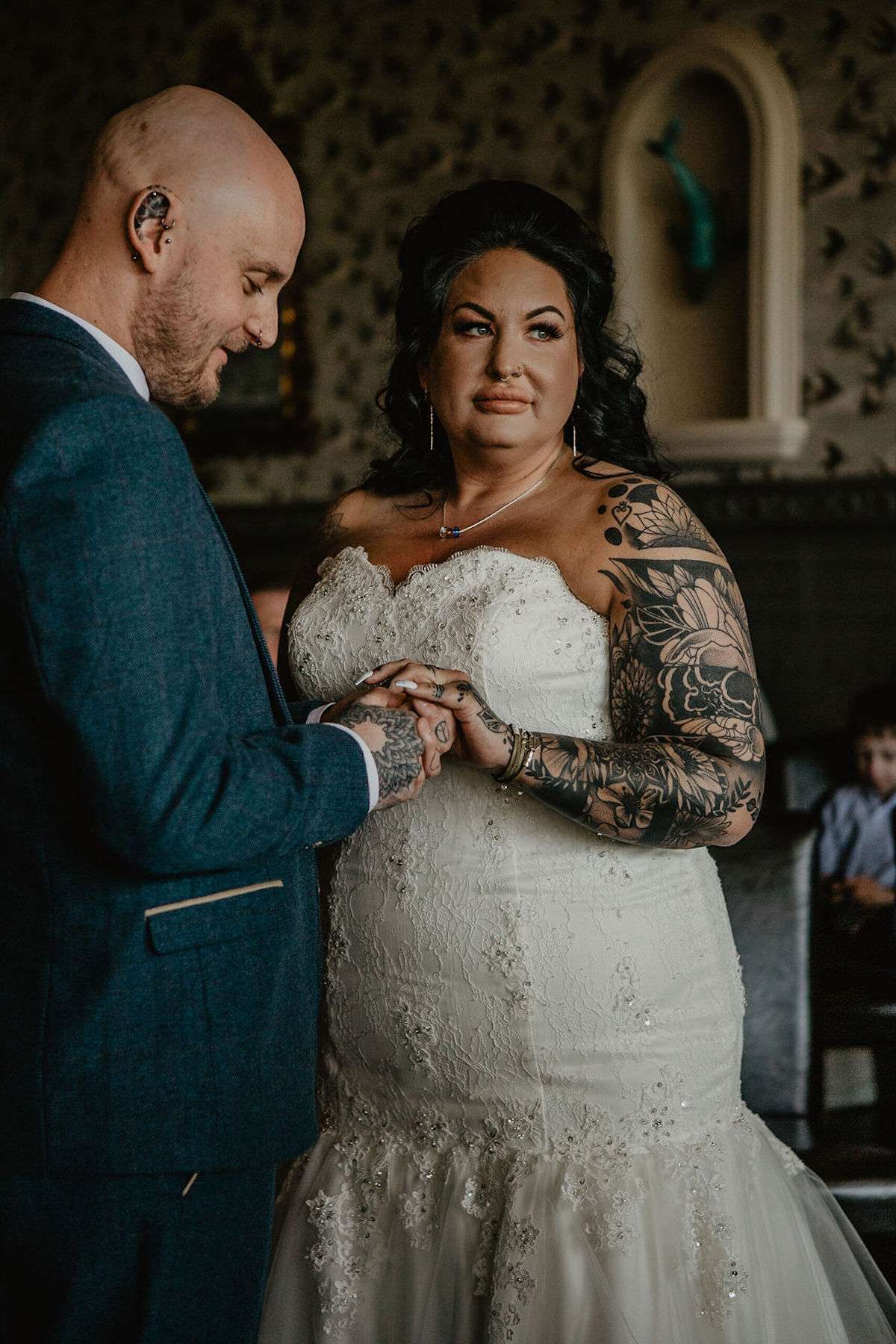 With a laidback roast dinner for their reception, they swapped traditional bottles of wine for Corona beer, and champagne toasts for Long Island iced tea cocktails. Becky and Nik made the seating plan themselves, with a clothes peg frame, and mini personalised TechDeck skateboards acted as place name markers. They also created the favour bags, complete with tequila, air freshener, fridge magnet, lollipop, surfboard charm bracelet and VW campervan wax melts – a perfect representation of their theme and location.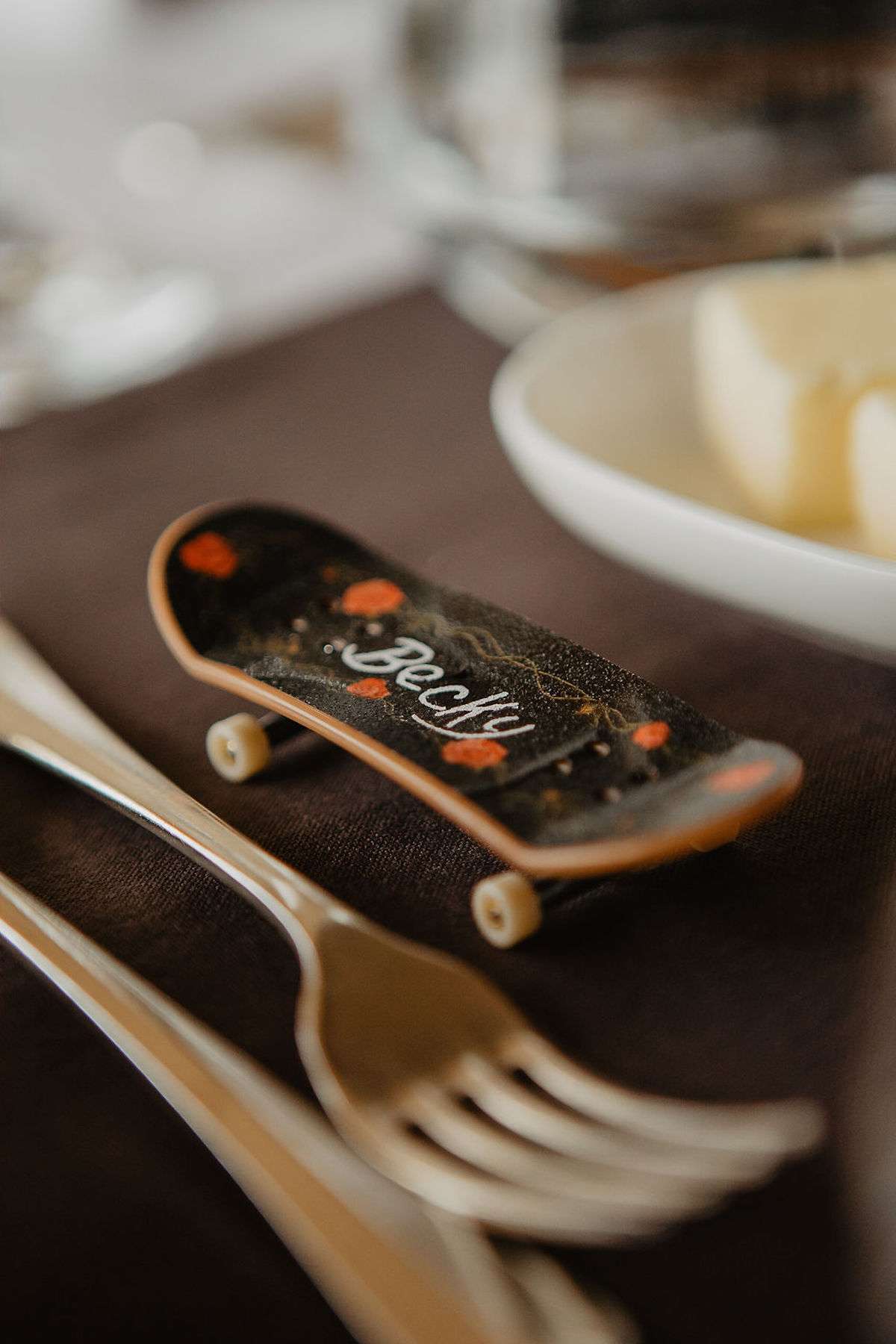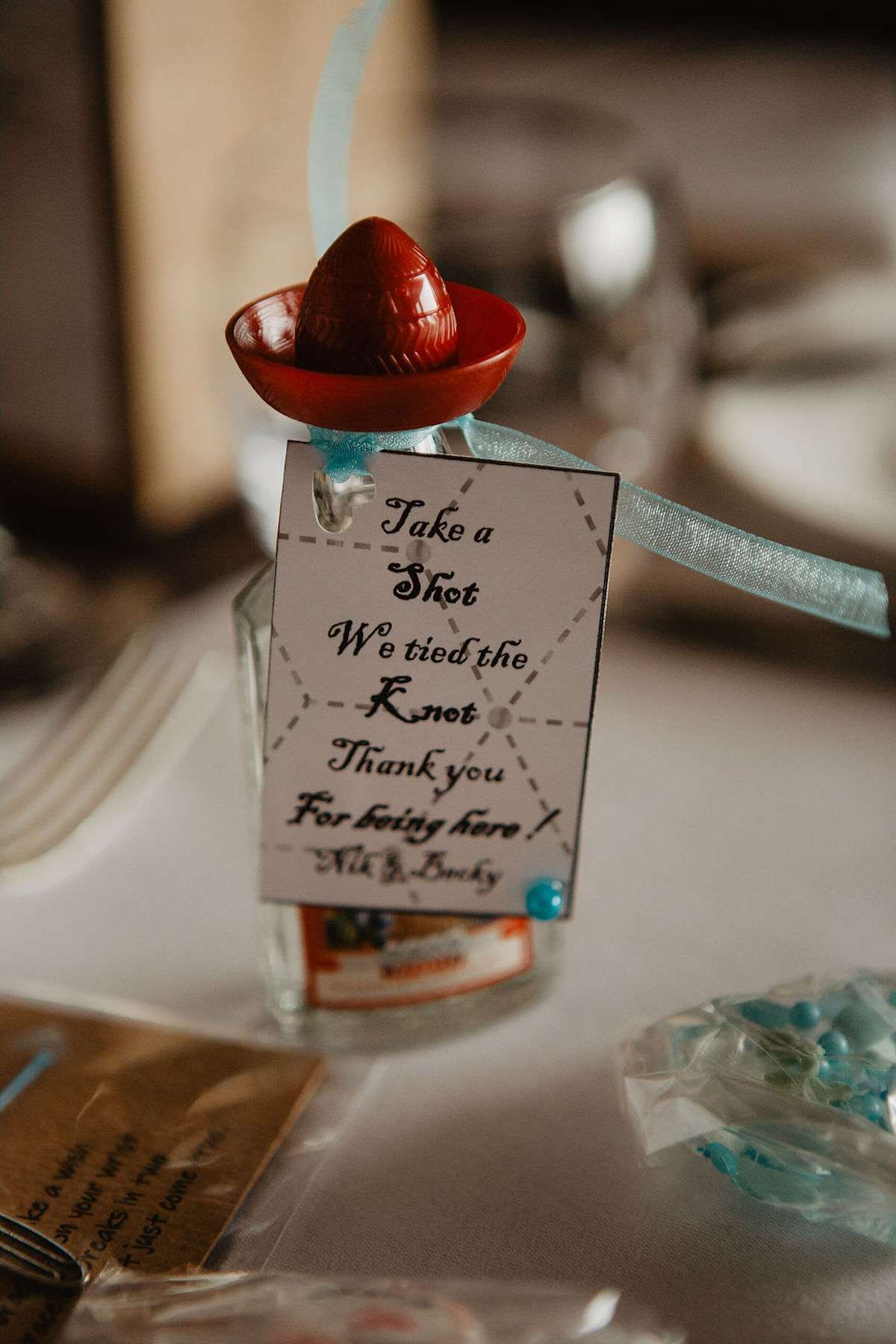 With no set budget, the couple's biggest expense was the venue, but Becky told us it was well worth it, and they enjoyed their entire day, with gorgeous spring sunshine enticing their guests out onto the lawns to play, and a stunning sunset. With such a relaxed day, the group then made their way down to the beach for sunset pictures.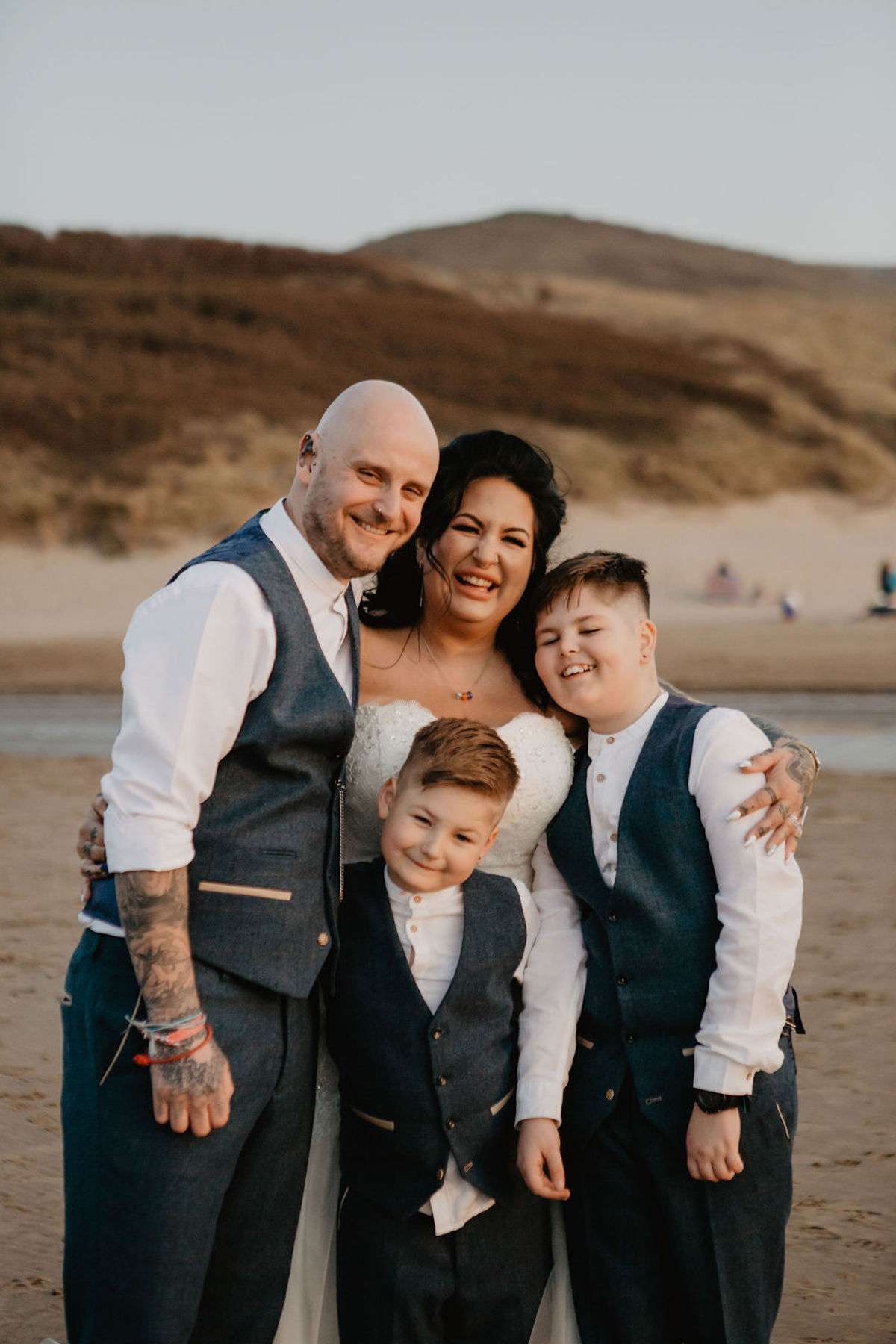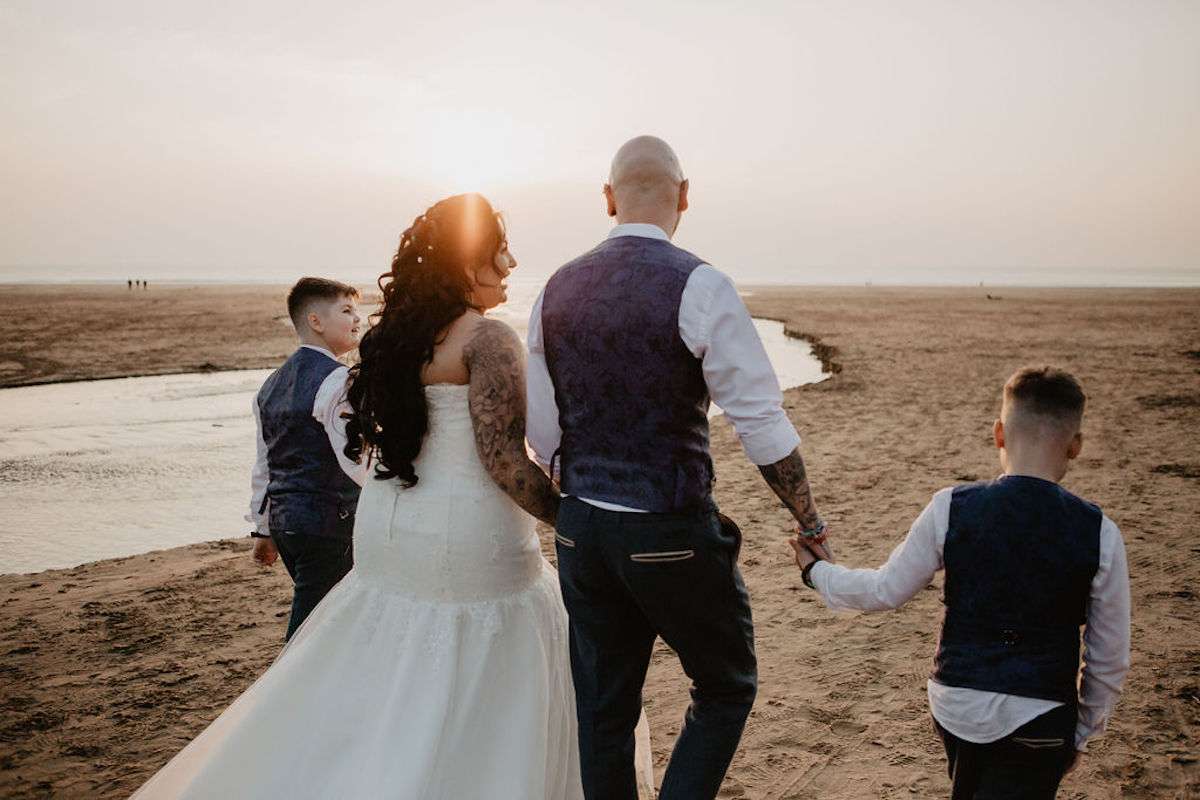 Becky told us that the worst bit about planning a wedding was other people's expectations, but offered this advice, "Don't stress! Stress doesn't change anything, the more relaxed and enjoyable your day is, the more you will remember."