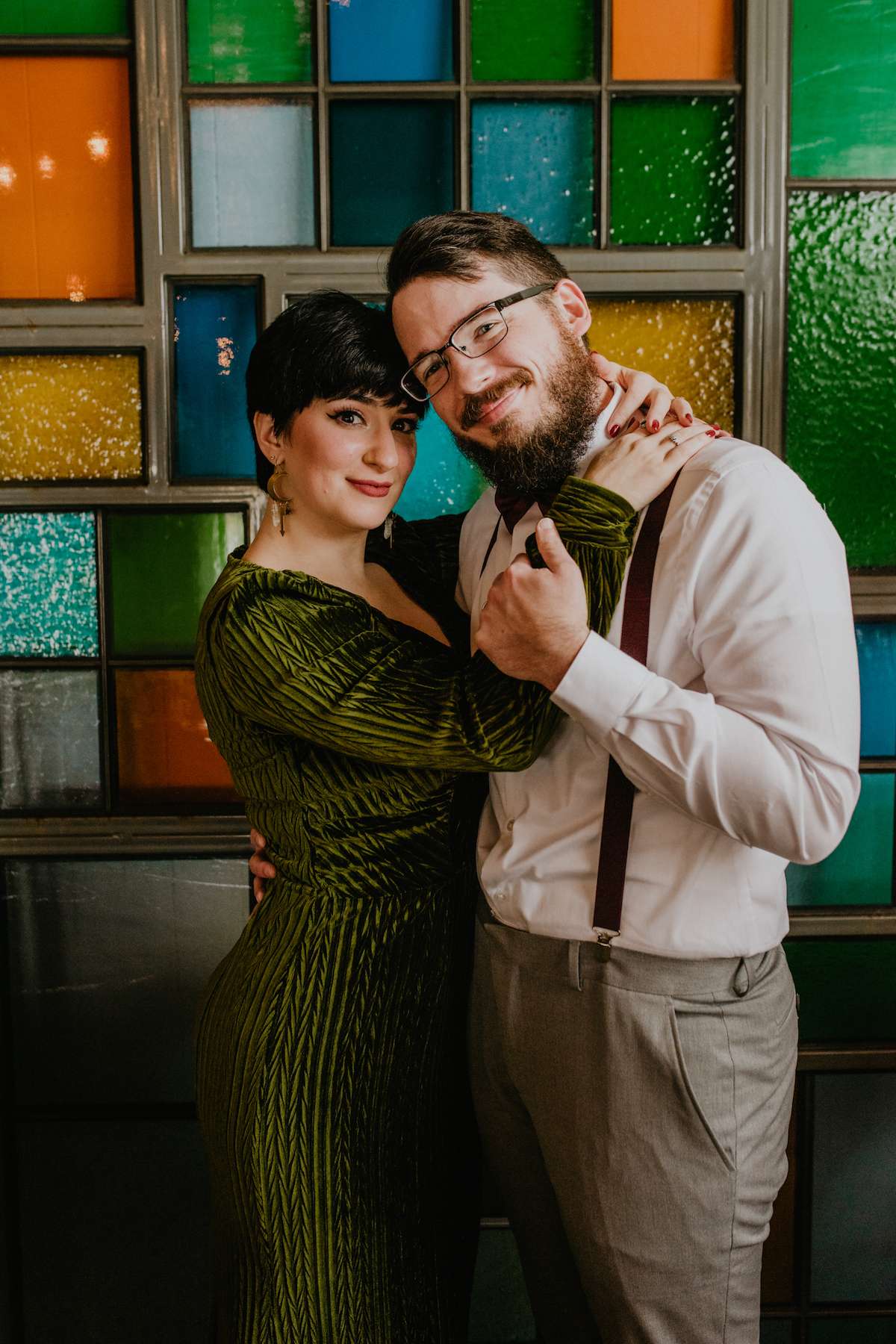 Although they met in Kindergarten, Kristina and Jon moved away from each other, and took a little time to find their way back together. They finally became best friends over a shared love of ice cream dates, horror movie nights and trips to Knoebel's Amusement Park. Their wedding was themed around their favourite time of year and their tradition of always watching the movie, Over the Garden Wall.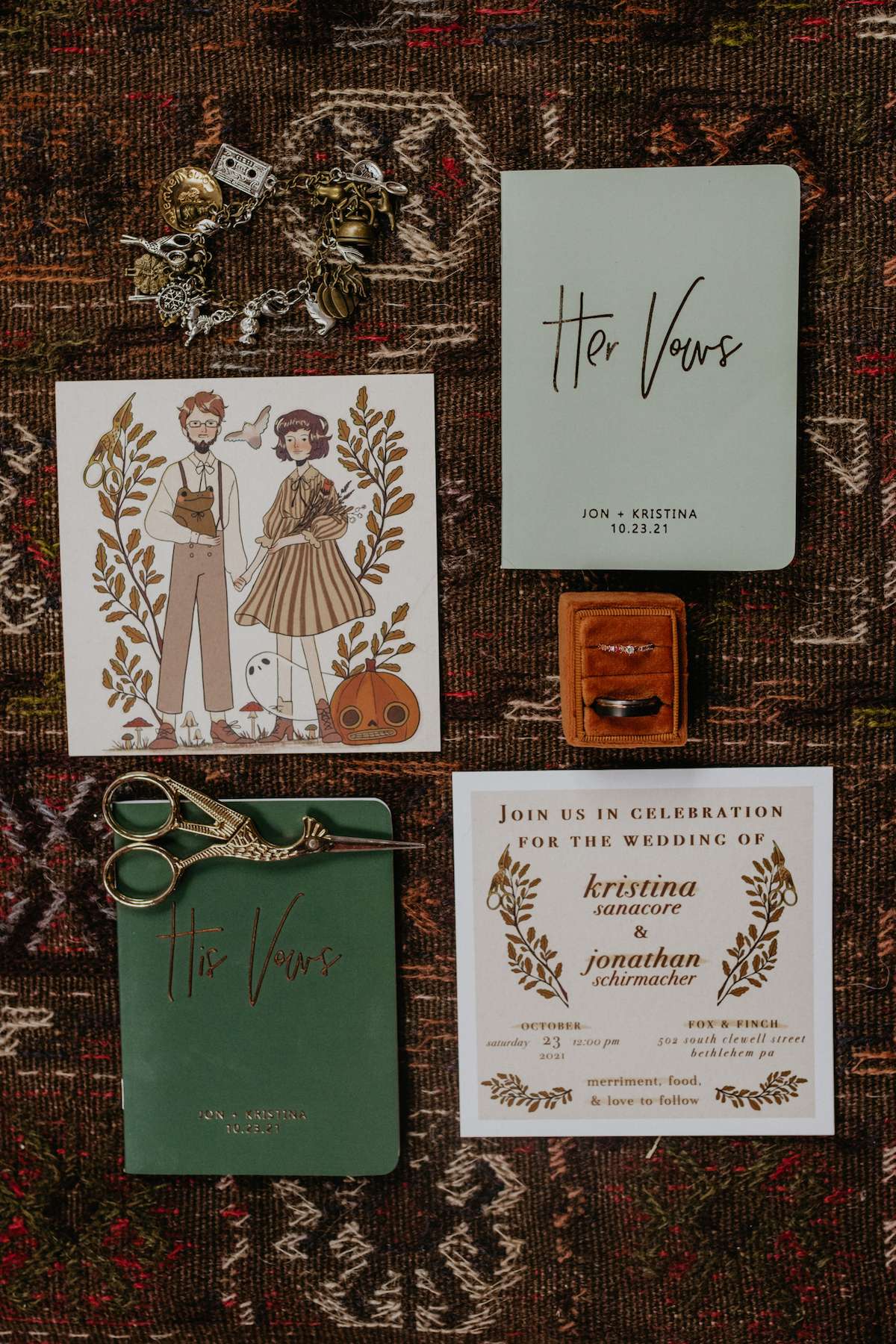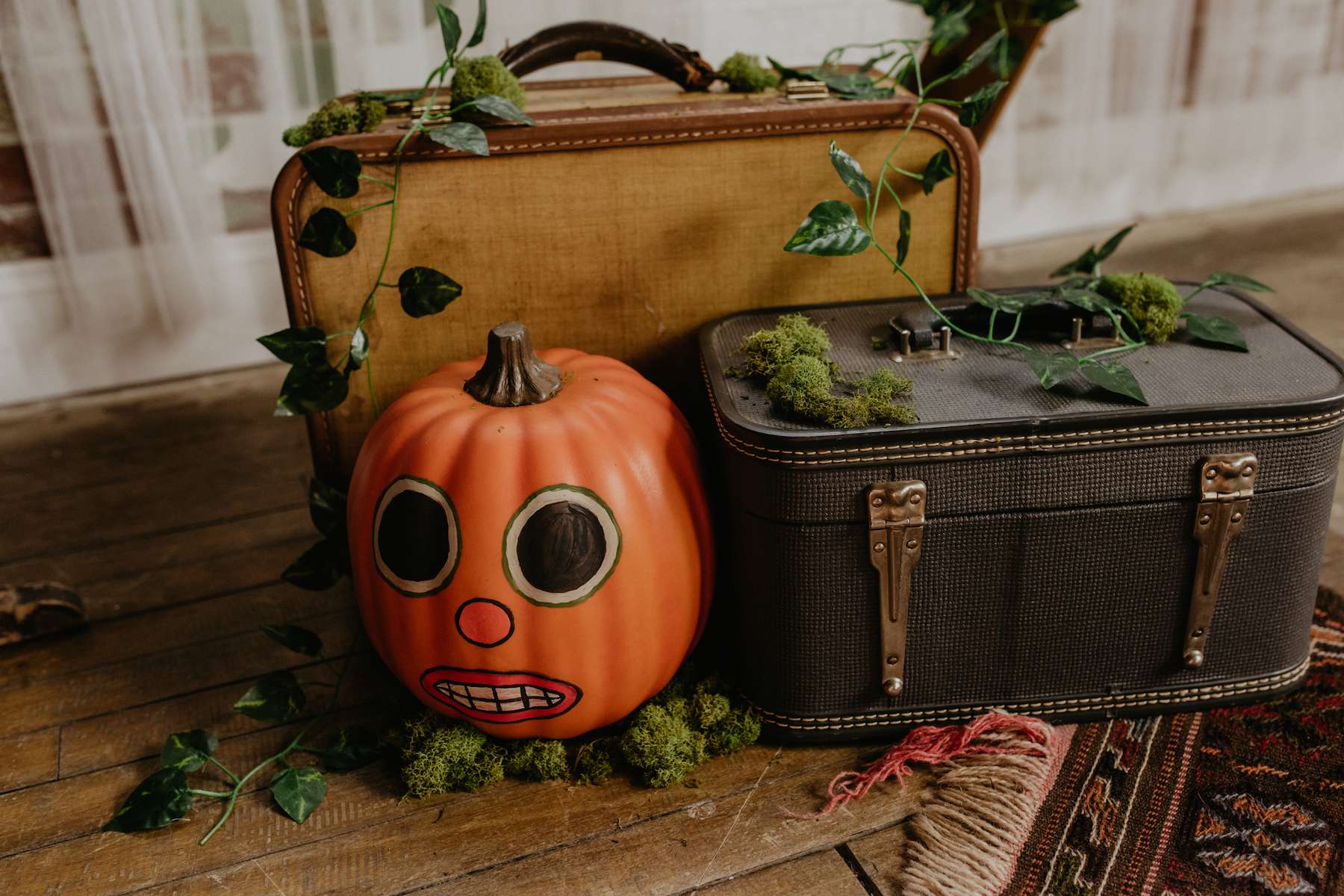 With just $3,000 as their budget, there was plenty of opportunities to save money by DIY-ing, so Kristina took on the task of painting pumpkins, as well as making their handfasting cord. They chose the colours carefully, reflective of autumn and Halloween as well as having great meaning for the couple themselves. Green for love, luck, prosperity and nurturing, orange for kindness, encouragement, adaptability and attraction, black for pure love, wisdom, success and strength. The leafy vine ribbon symbolised progress, partnership, endurance, and friendship. And they even included a black cat charm, representing their fur baby, Loki.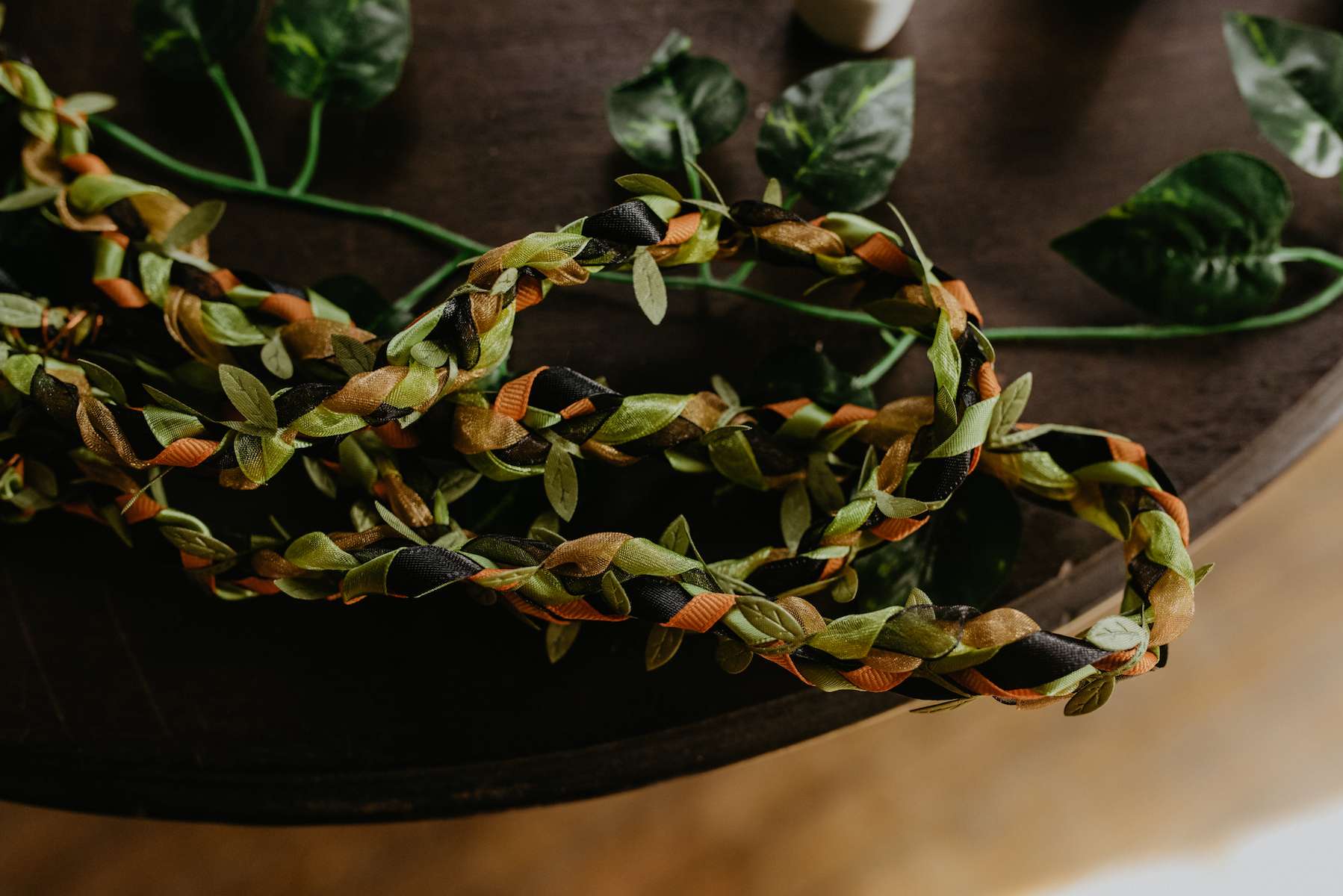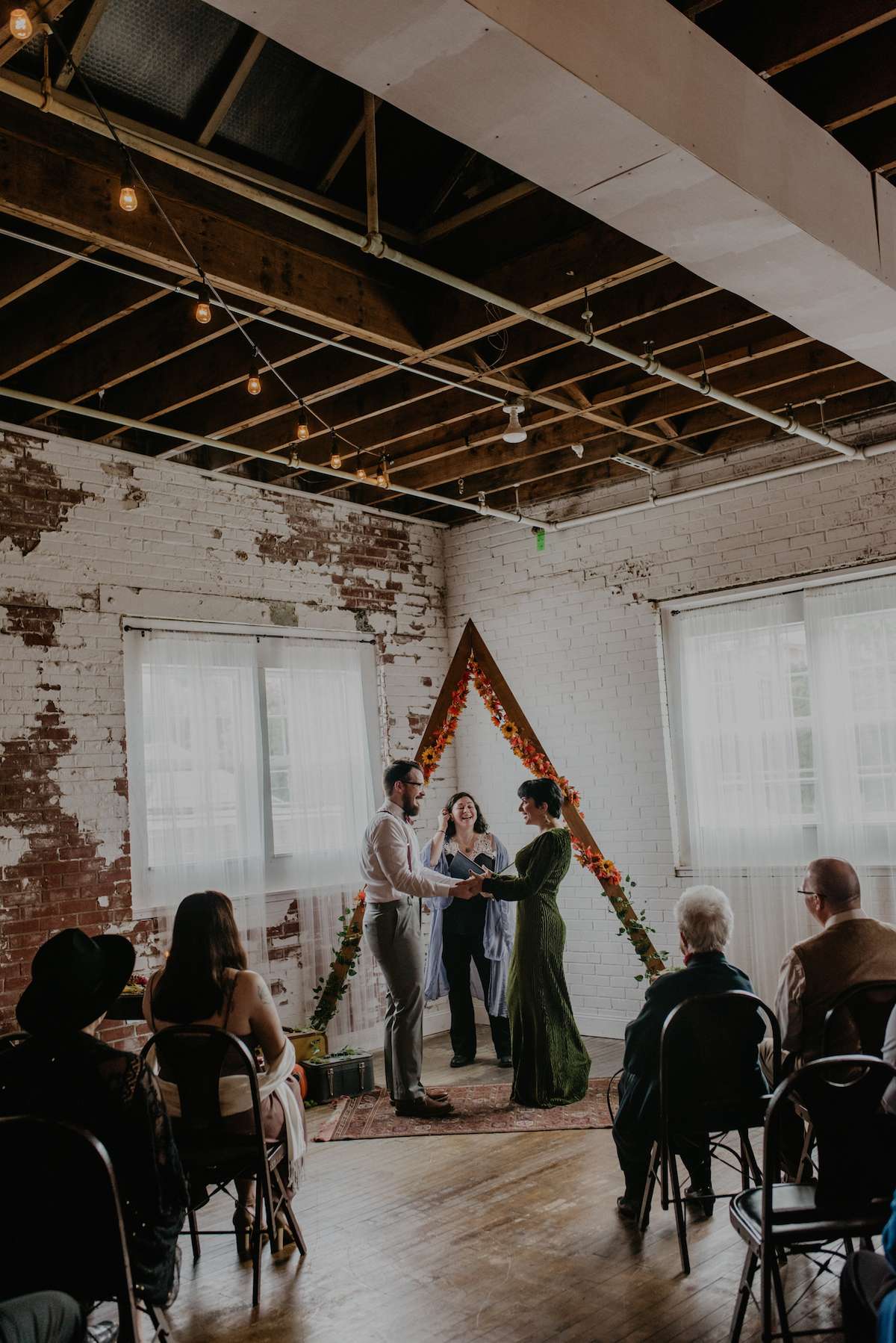 Kristina managed to find a reasonably priced venue, The Fox and The Finch in Bethlehem, Pennsylvania, with tables, chairs and other vintage furniture included, and asked her friend to officiate. The couple wrote their own vows with plenty of inside jokes, before enjoying their reception and a plethora of gorgeous desserts. Their caterer, The Farm Bakery and Events kindly created a box of extra desserts for Kristina and Jon to take away, ensuring they got to try one of each. They enjoyed a chilled celebration, which was exactly what they wanted, serving bagels and veggies, along with mimosas, coffee, beer and cider.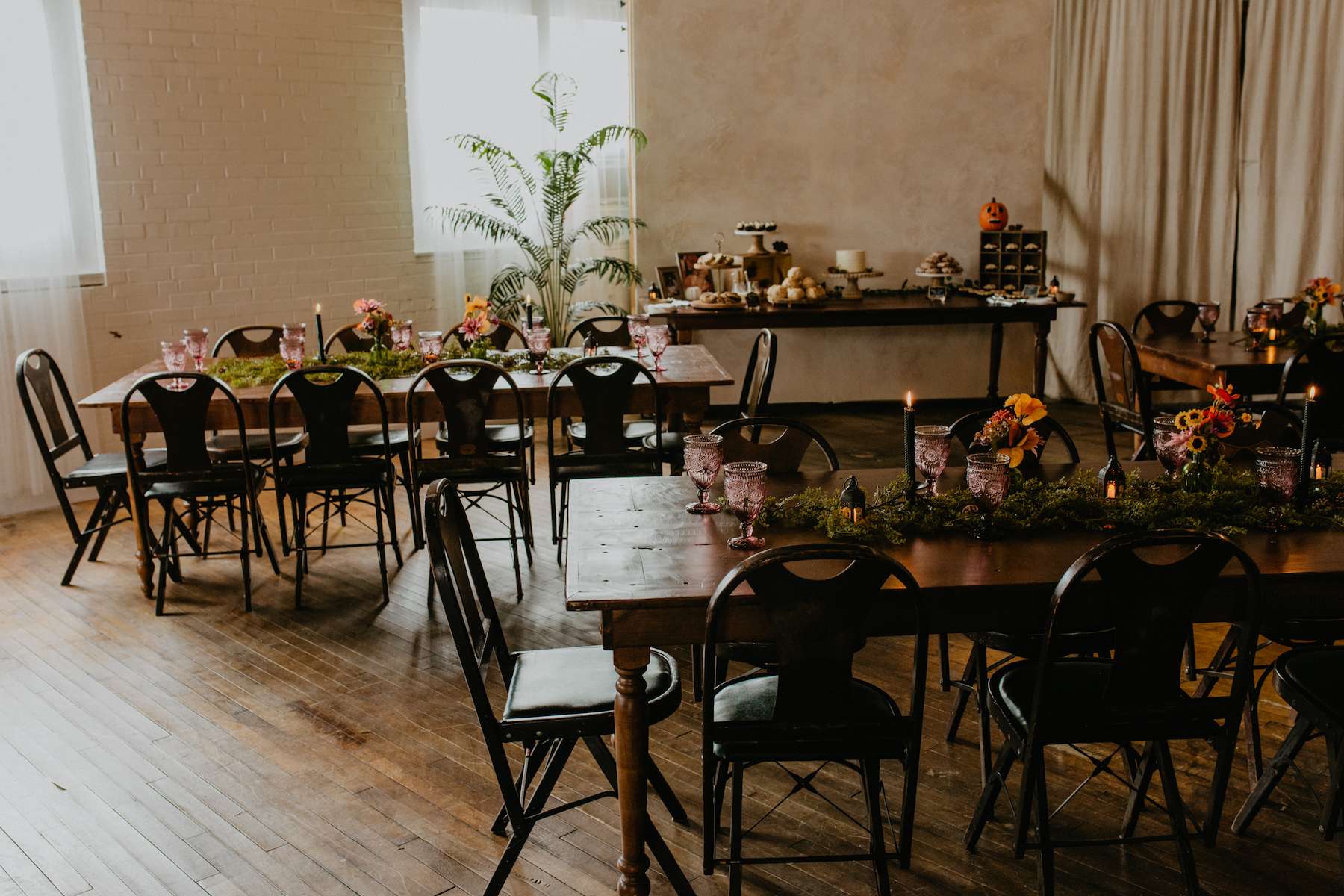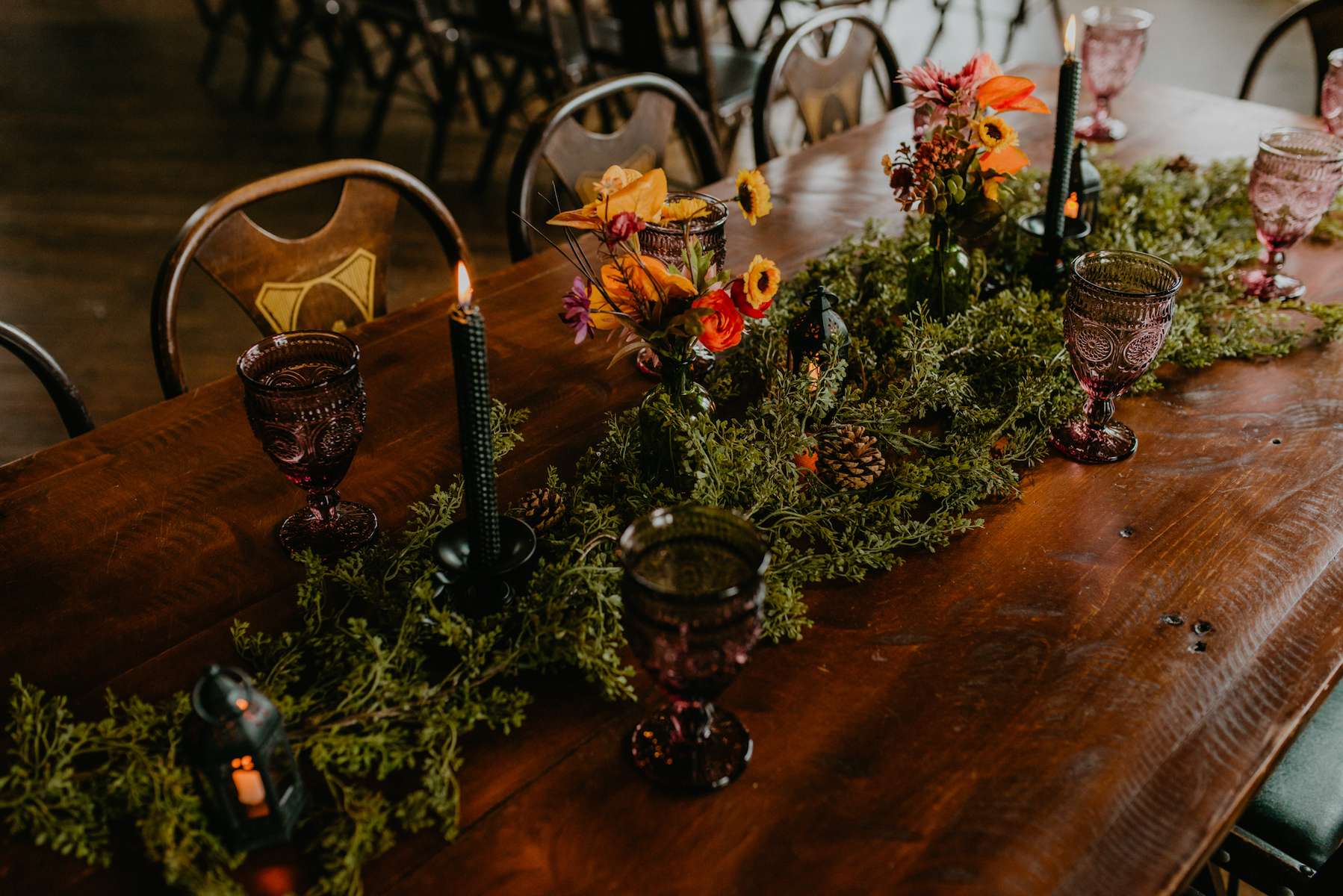 Kristina told us, "We wanted everyone to simply relax and enjoy each other's company. It was nice though to have such a small group of people in attendance. Our wedding was able to be truly about us, without being too overwhelming."
Finding the wedding planning slightly stressful, Kristina recommends getting a wedding planner, and wishes that's something they'd done. The couple did manage to juggle all their suppliers on their own, keen that all the elements they chose fit with their personalities, especially the photographers. Kristina and Jon found people they felt comfortable with, and chose Ashley and Justin Seitz of The Bere Collective as they shared their passion for horror.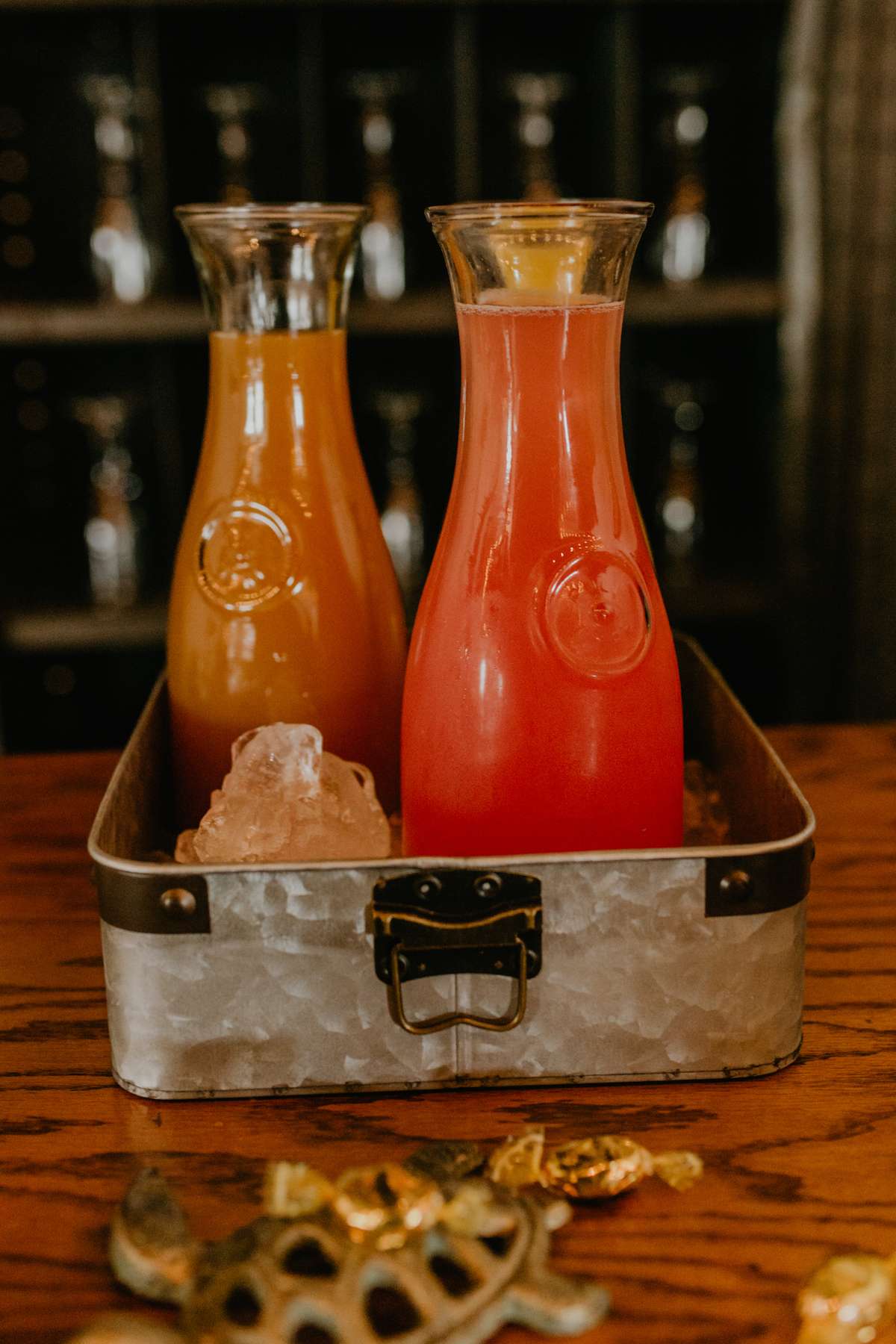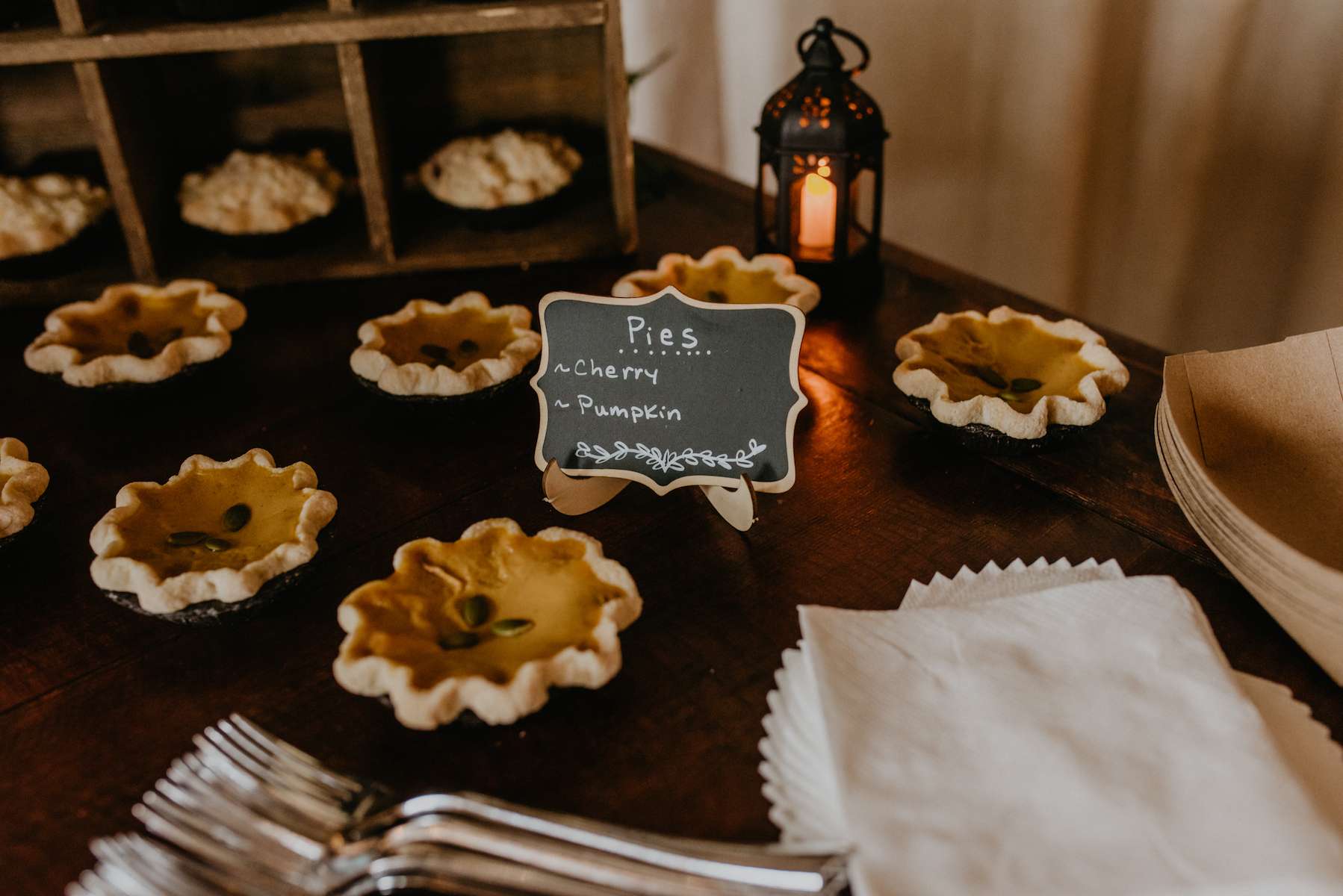 Kristina and Jon chose to have a simple wedding day, and even though it was short, Kristina told us that even simple weddings can turn a little chaotic at times, and move incredibly quickly!
Her advice to future engaged couples would be to, "Just breathe. Take it in. Chances are it's going to go so quickly that even if there is a hiccup of same kind, you'll forget about it. Focus on why you're there. The love you feel for your partner, and take it all in. Everyone is going to have an opinion, but no one's matters but your own!"