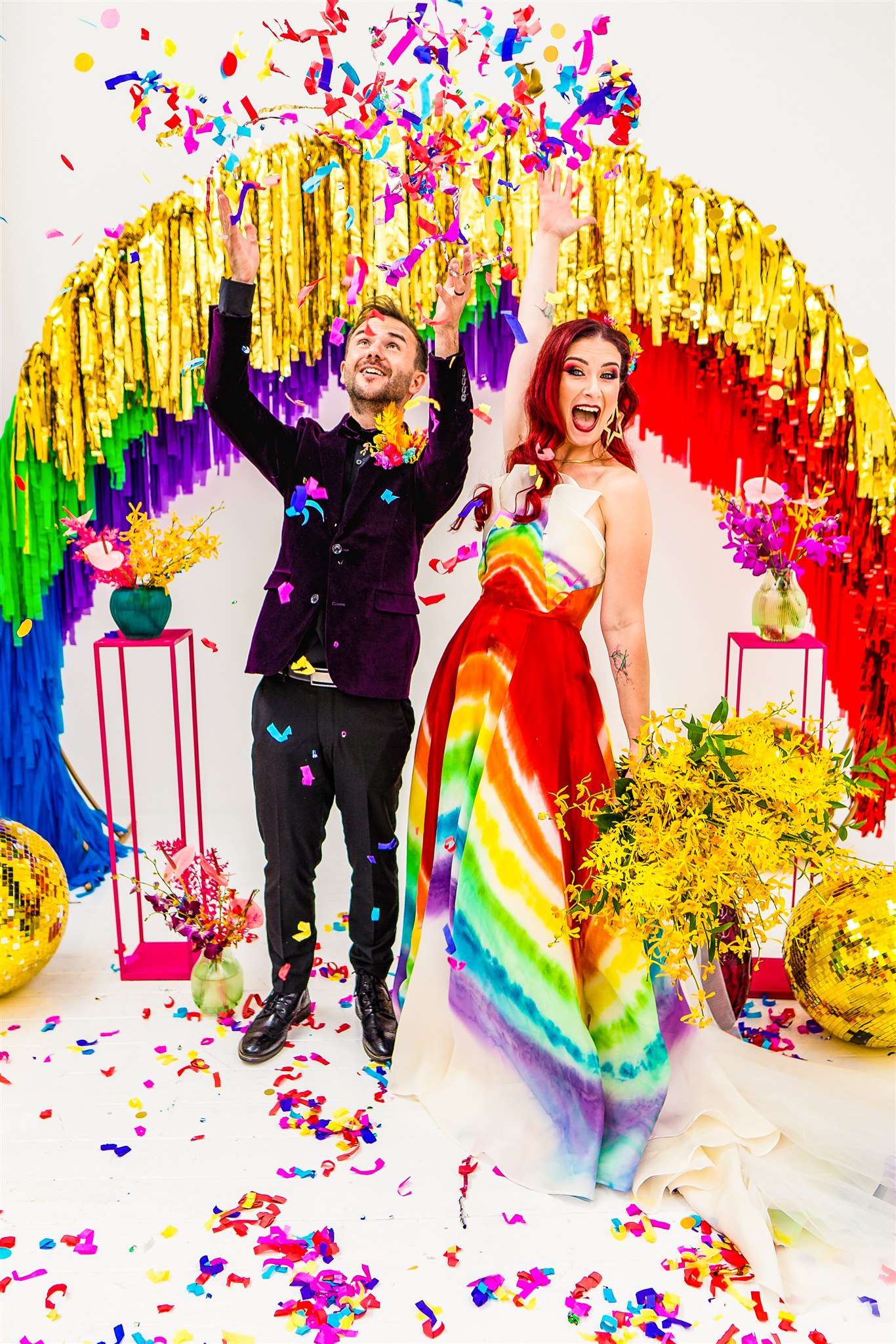 Where exactly do we begin with Simon and Vanessa's intensely rainbow wedding? This may be one of the most eye-wateringly rainbowtastic weddings we've ever seen! Vanessa loves all things colourful and her vibrant, fun personality matches her aesthetic perfectly. This naturally bled into their vision for their wedding.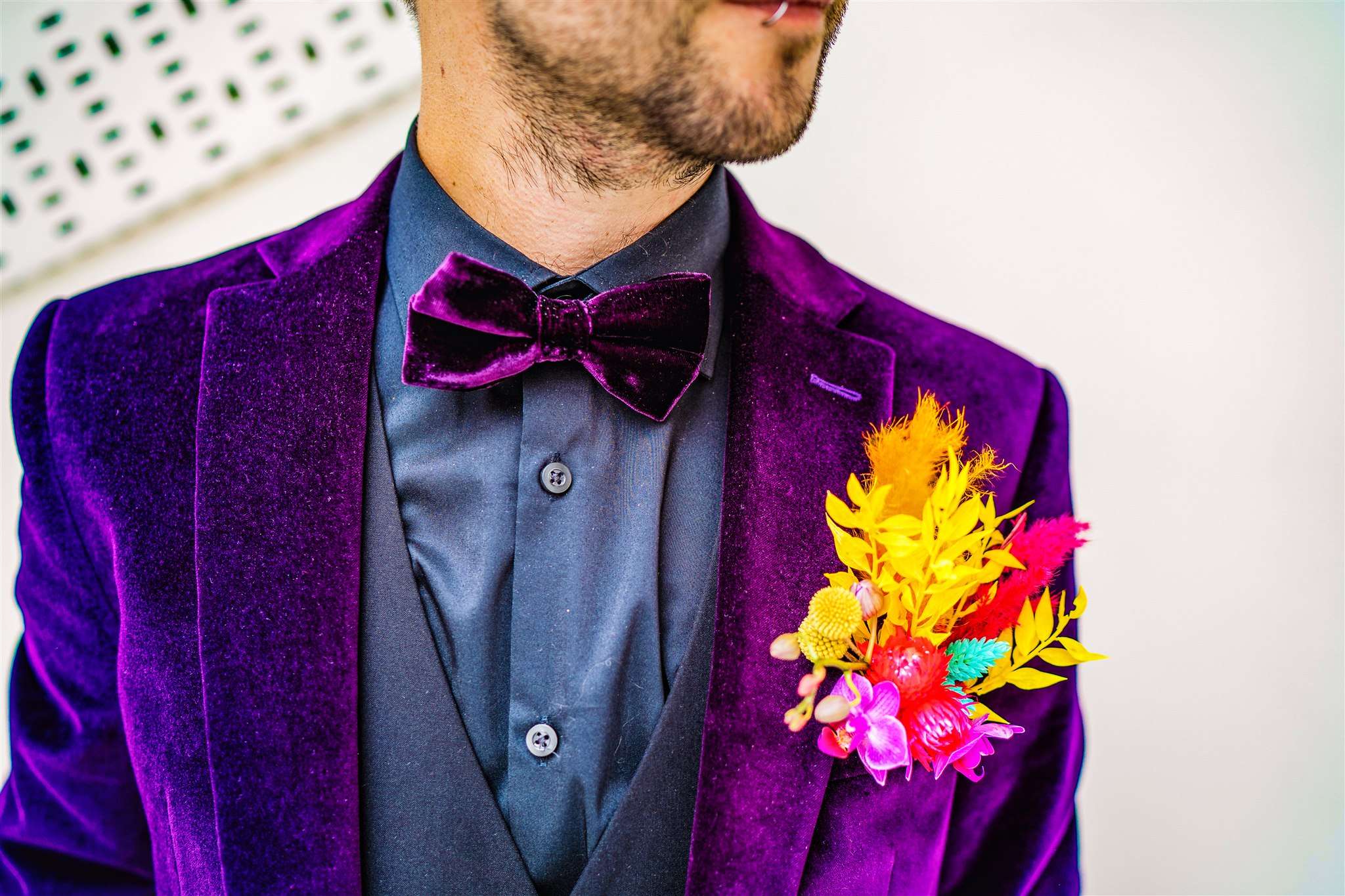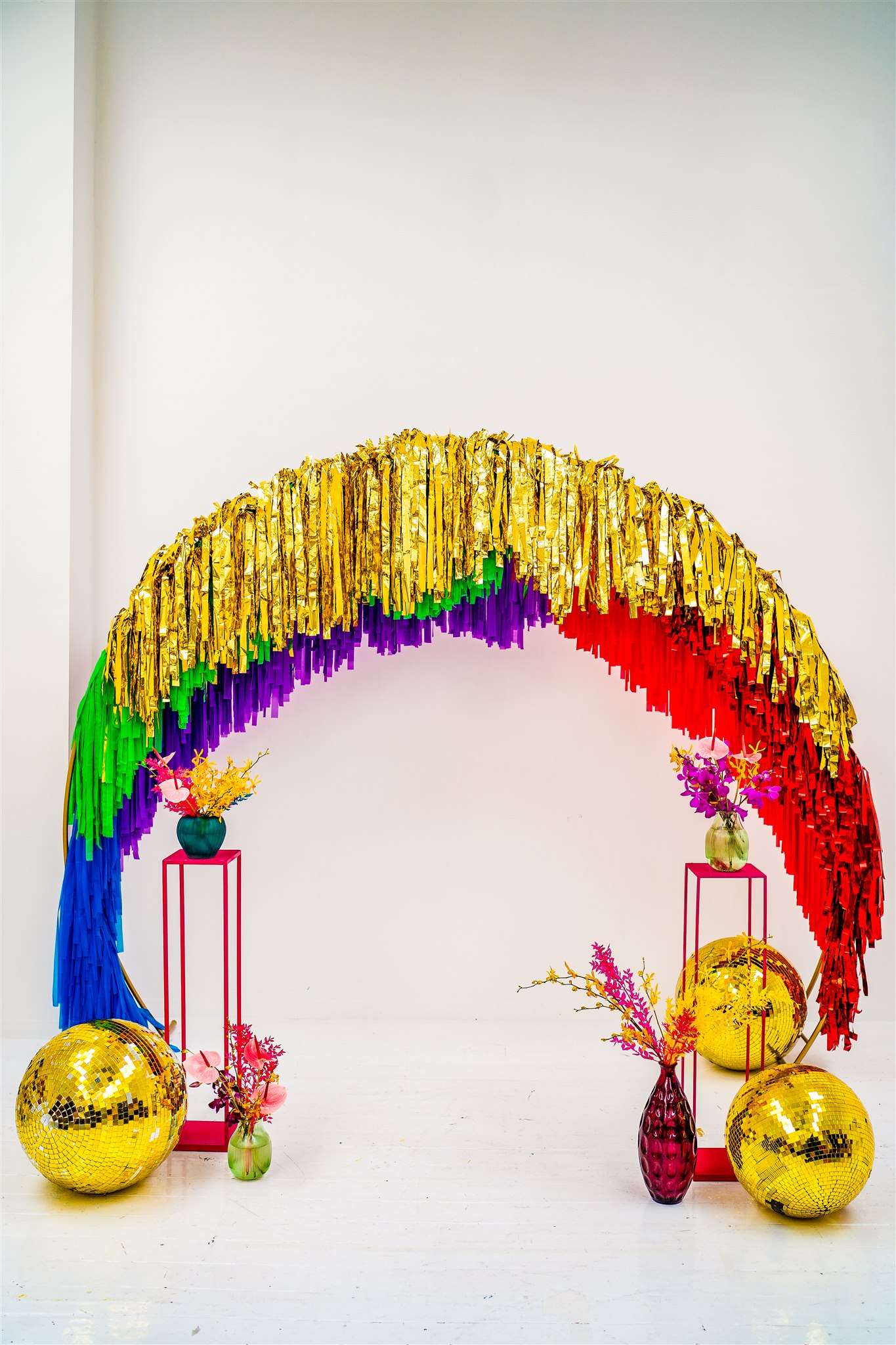 "We knew it would be alternative and loud", Simon told us, "mixing aspects of the things we love most, like festivals, bar-hopping, live music and city living. I think elements of each of these things came through in the finished product. It definitely wasn't traditional, that's for sure!"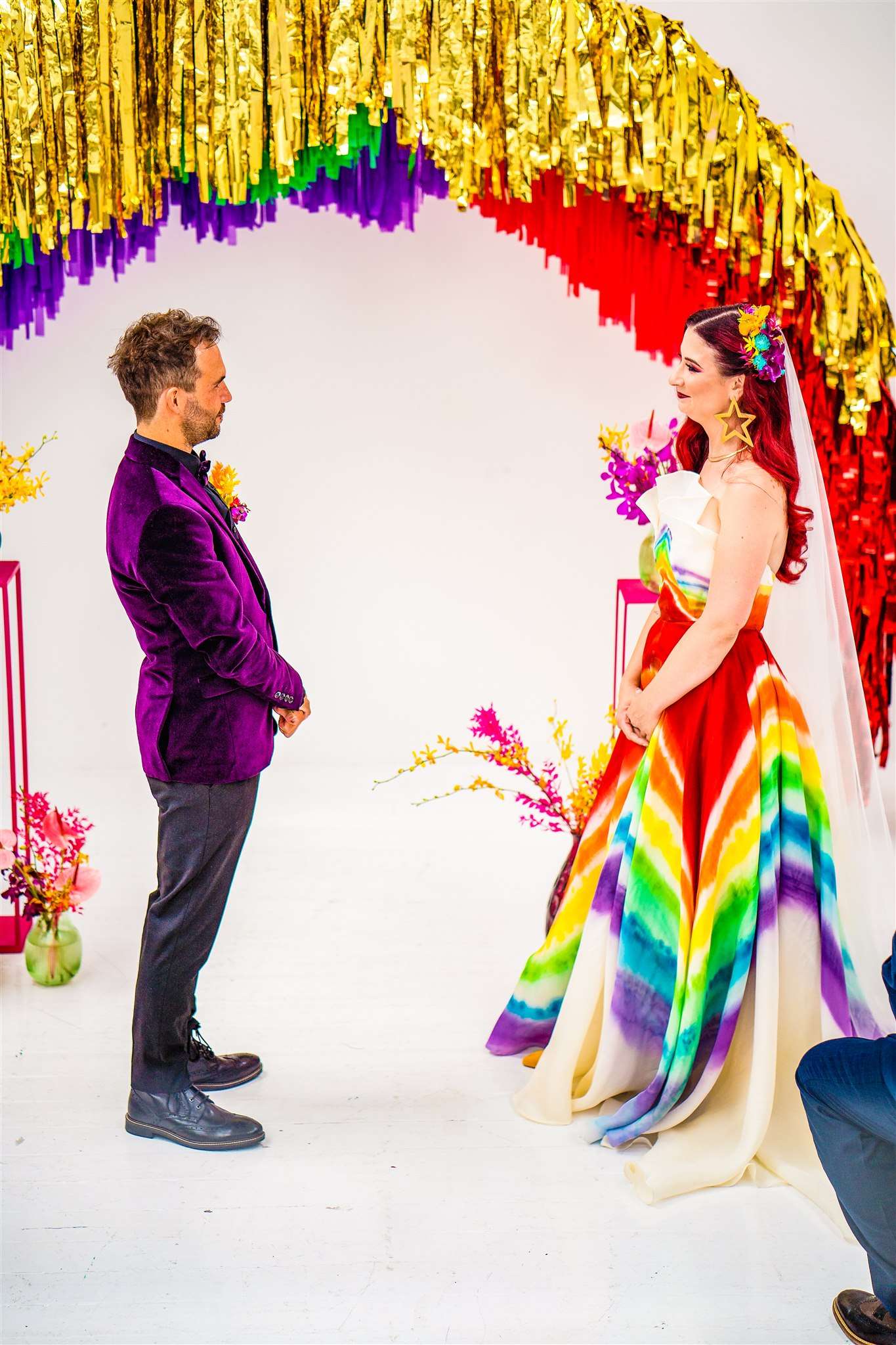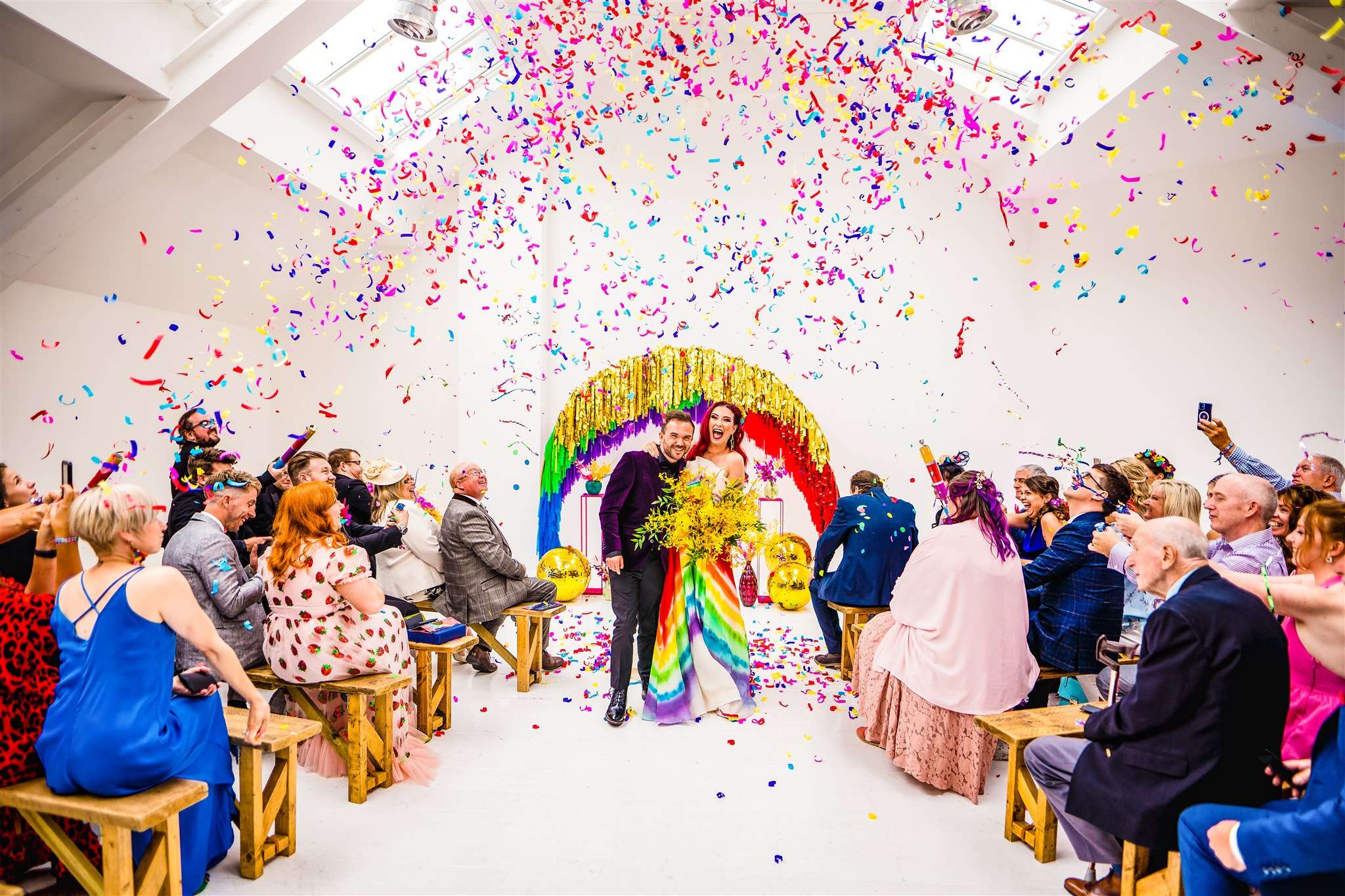 Vanessa's one-of-a-kind, show-stopping rainbow wedding dress was made by Leanne Marshall. Leanne had made it for Pride and shared it online, and when Vanessa saw it she knew nothing else could ever compete. She messaged the brand and asked if she could buy the sample and luckily they said yes! Not wanting to be outshone by his colourful bride, Simon wore a purple velvet jacket and bow tie! The bridesmaids each wore a different colour, too.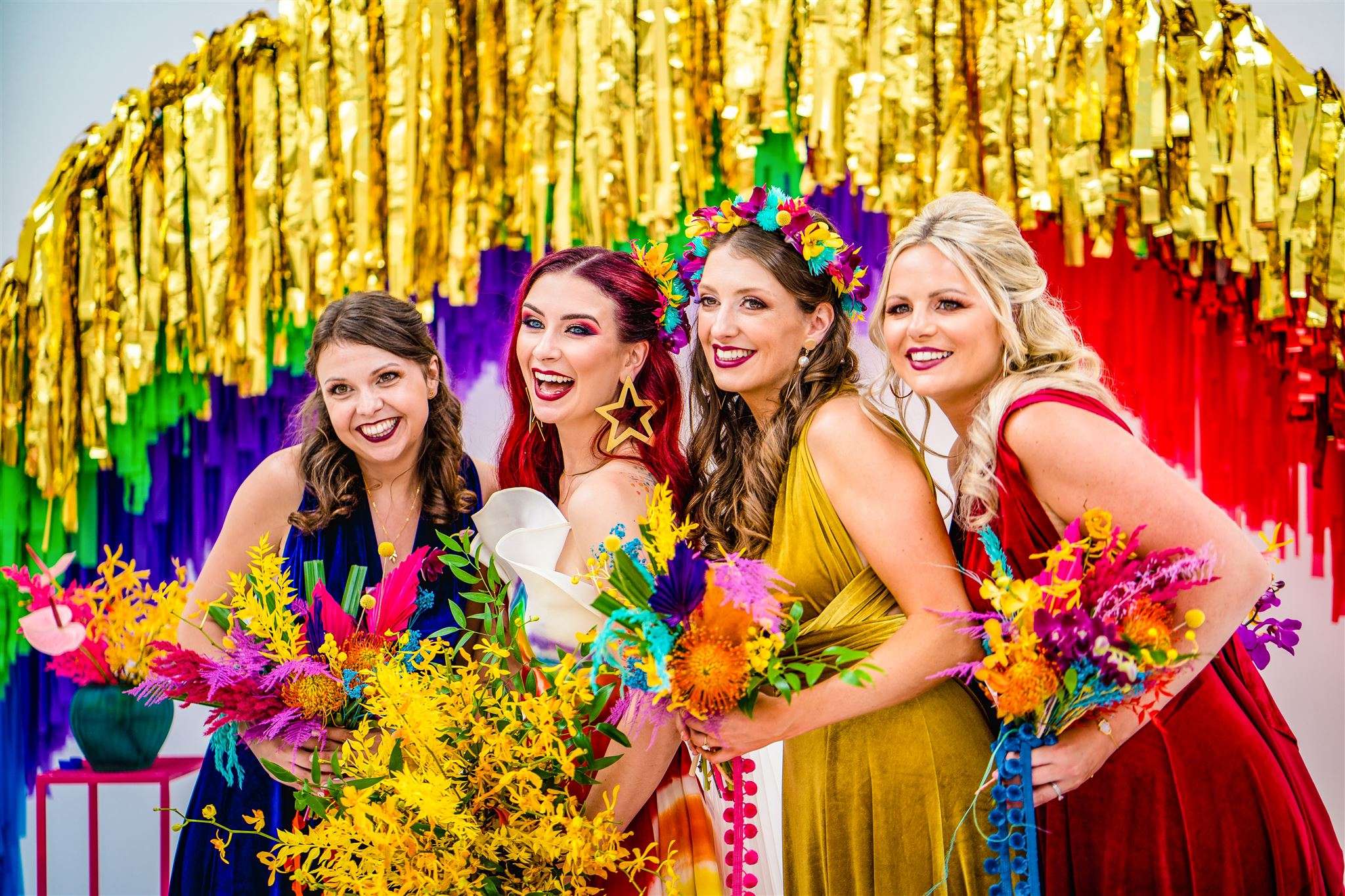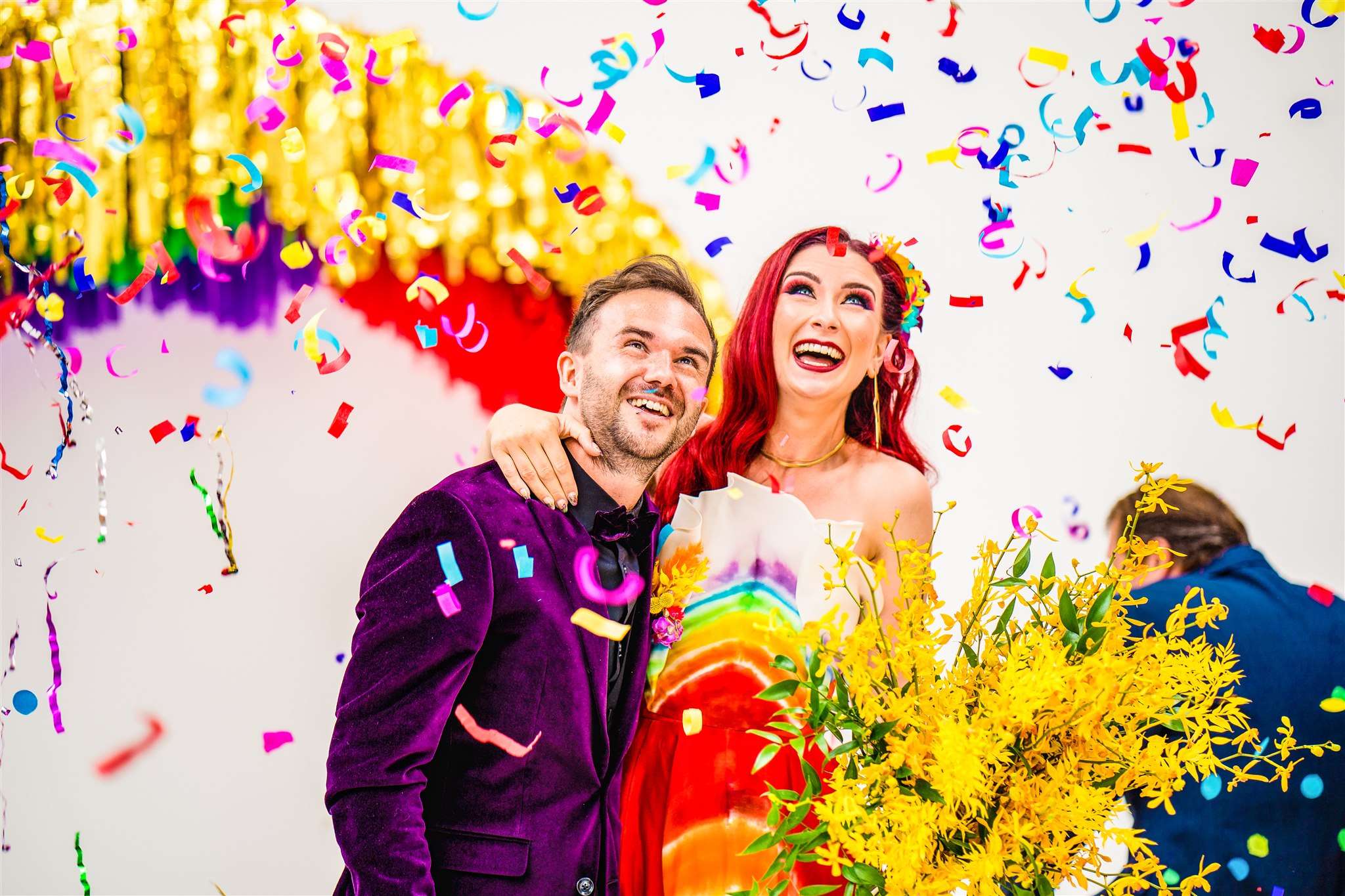 Vanessa walked down the aisle to Band of Horses' heartfelt alt-ballad No One's Gonna Love You and the ceremony itself was pretty quick. They chose not to write personalised vows but there still plenty of loving looks and watery eyes. They excited to rainbow confetti cannons let off by their quests and their favourite Blink-182 song.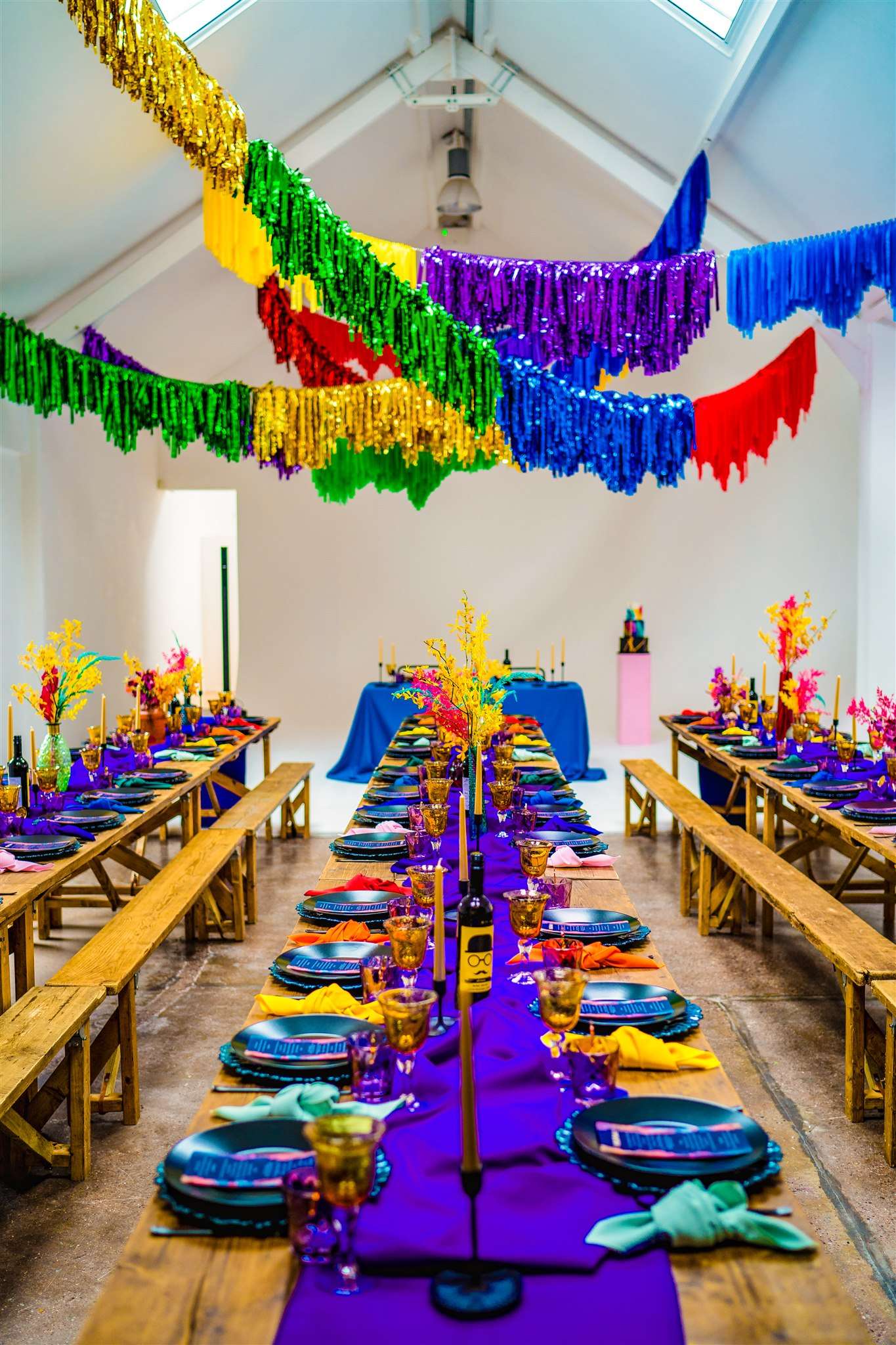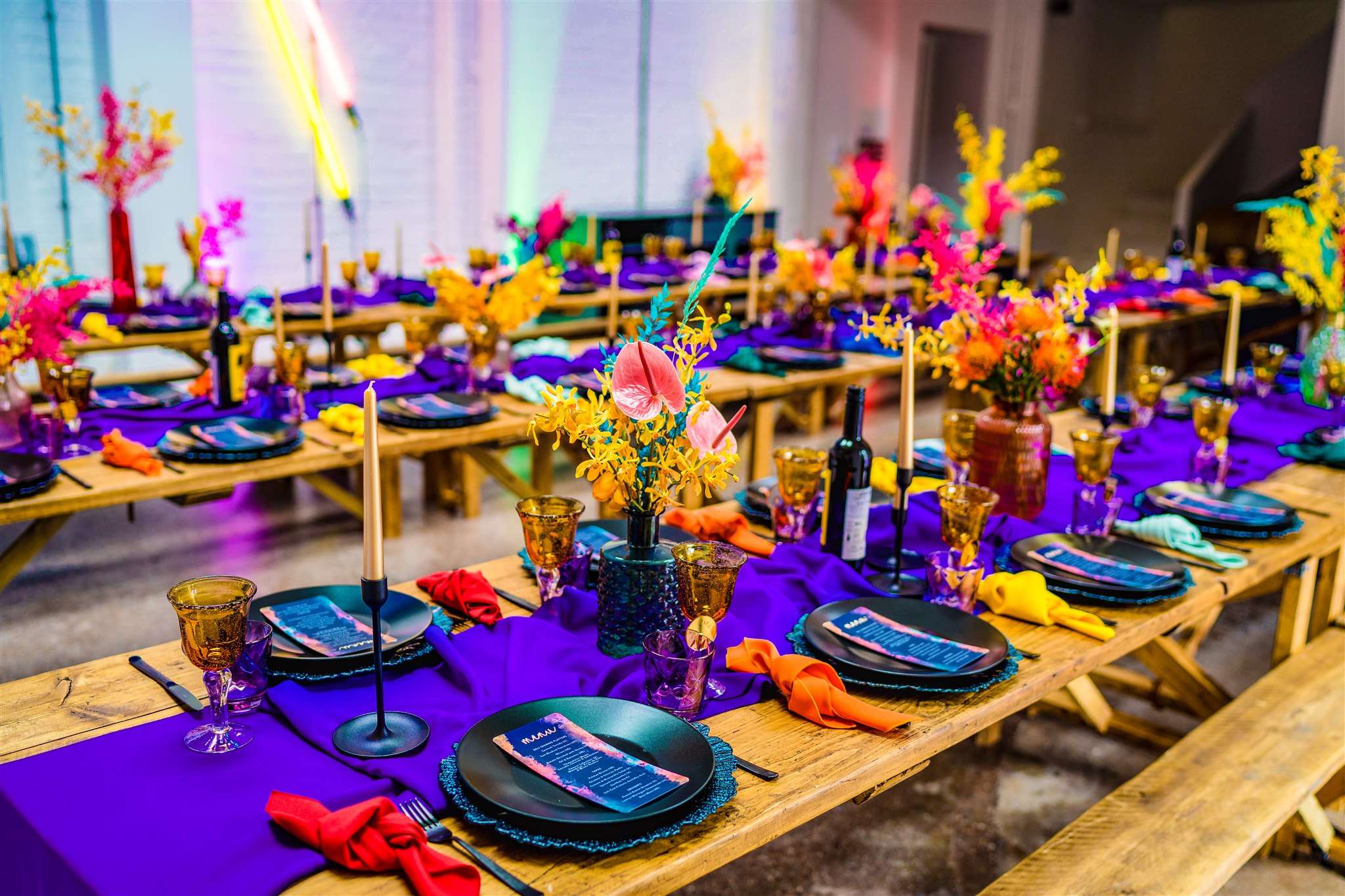 After the ceremony, and while their guests enjoyed canapés and prosecco with candy floss in, they dashed off for photos around the city, which ended up being a real highlight of the day for them both. "I'll never forget the looks on people's faces as they spotted us rocking up and stepping out the van", Simonn said. "Me in crushed purple velvet and bright buttonhole flowers and Vanessa in her rainbow wedding dress and entirely yellow bouquet!"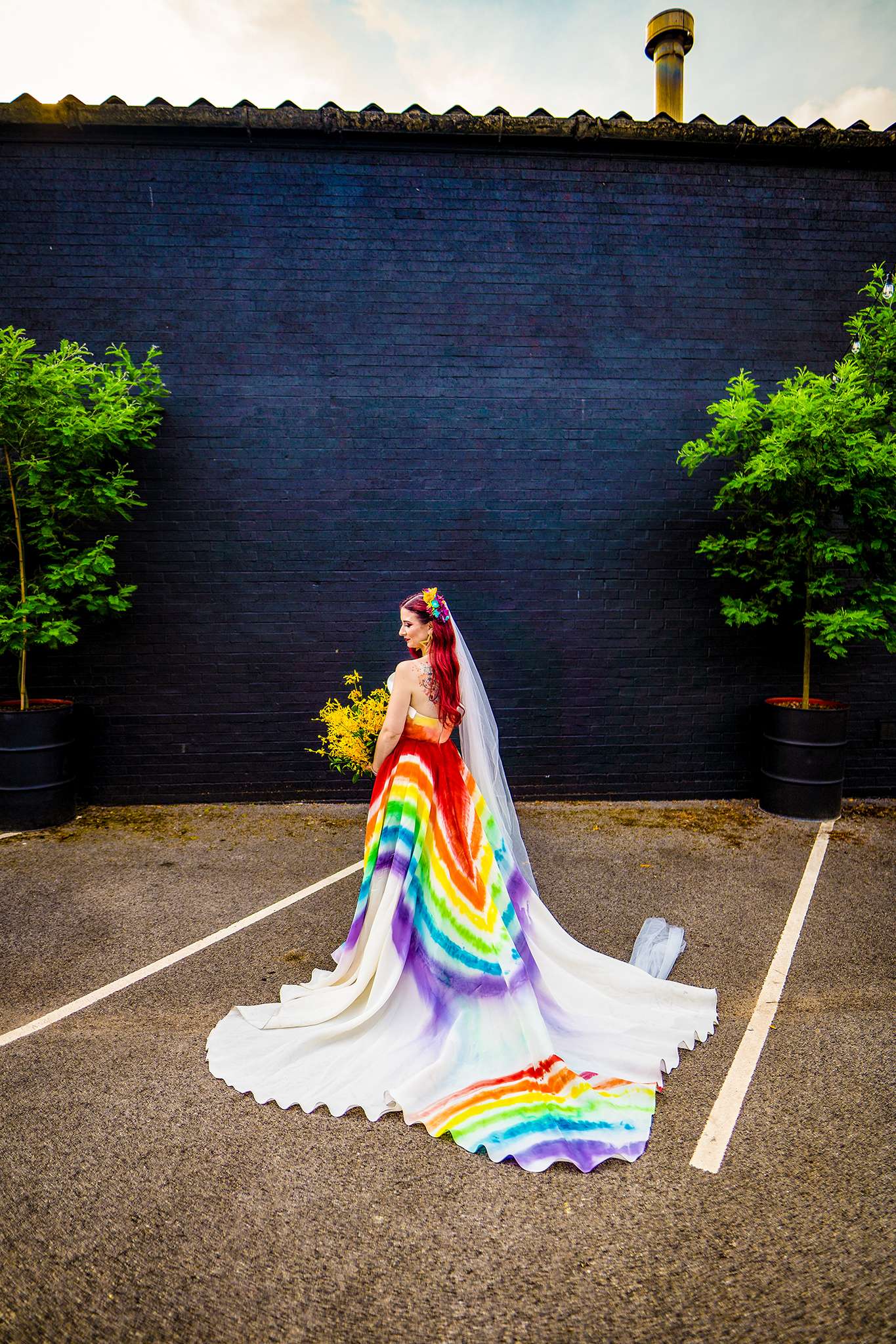 Décor-wise, more was definitely more, and they wanted a real blank canvas of a venue so it would let the décor really shine. Nothing could be more of a blank canvas that a photography studio and FiveFourStudios in Manchester was just the ticket (another bonus was it has a cocktail bar attached to it!) The brighter-than-bright multi-coloured wedding flowers really lit up the space, and from the ceiling they had a streamer installation from Streamadelica. They also added giant gold disco balls which they found on Facebook Marketplace and lots of different coloured glasses.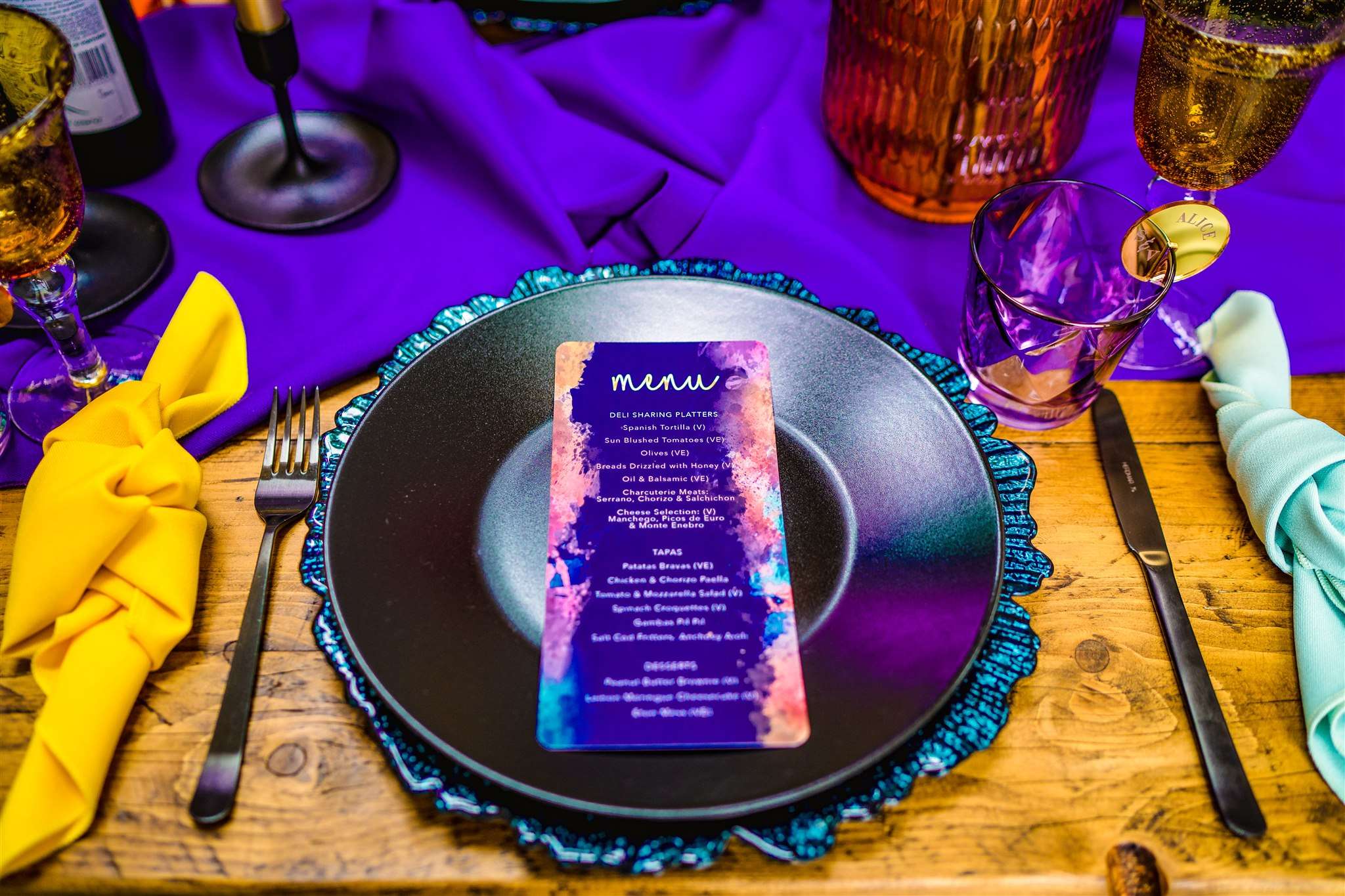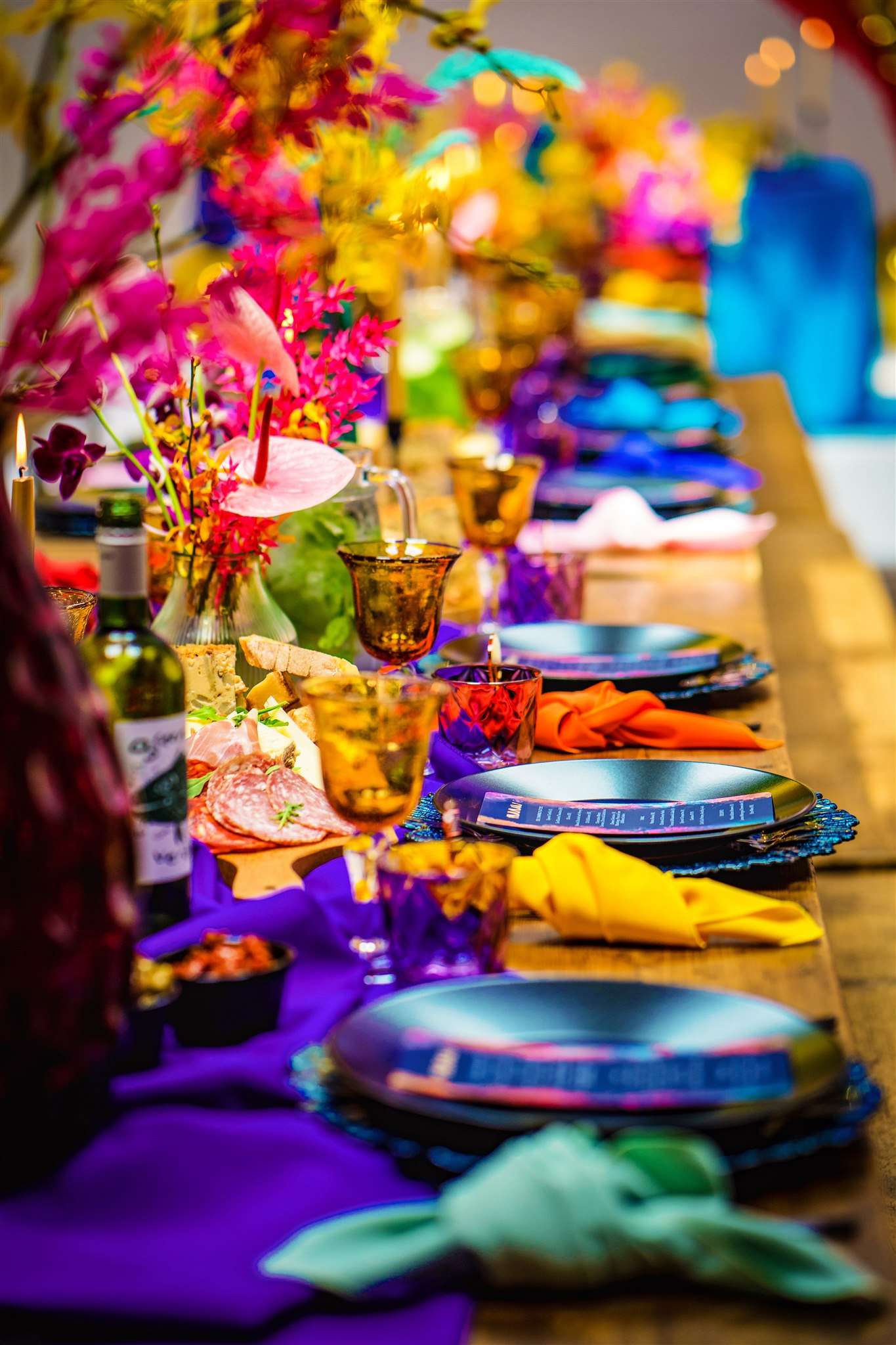 "Sorry grandparents, this wasn't your traditional wedding-do", the groom continued. "Taking into consideration family members and their views of what a wedding might look like was a bit tricky. It can feel a bit like a tightrope walk trying to keep everyone happy at times – but throughout it all, we tried to remind ourselves that this was our day. We were paying for the vast majority of it so we wanted it to be something we'd enjoy first and foremost. We used that as our guide and let it inspire pretty much every creative choice we made. If we liked it, it was in – we didn't really bother about whether or not older guests knew who New York Brass Band were, for example. We saw them at Glastonbury a few times and as far as we were concerned, they had to be there."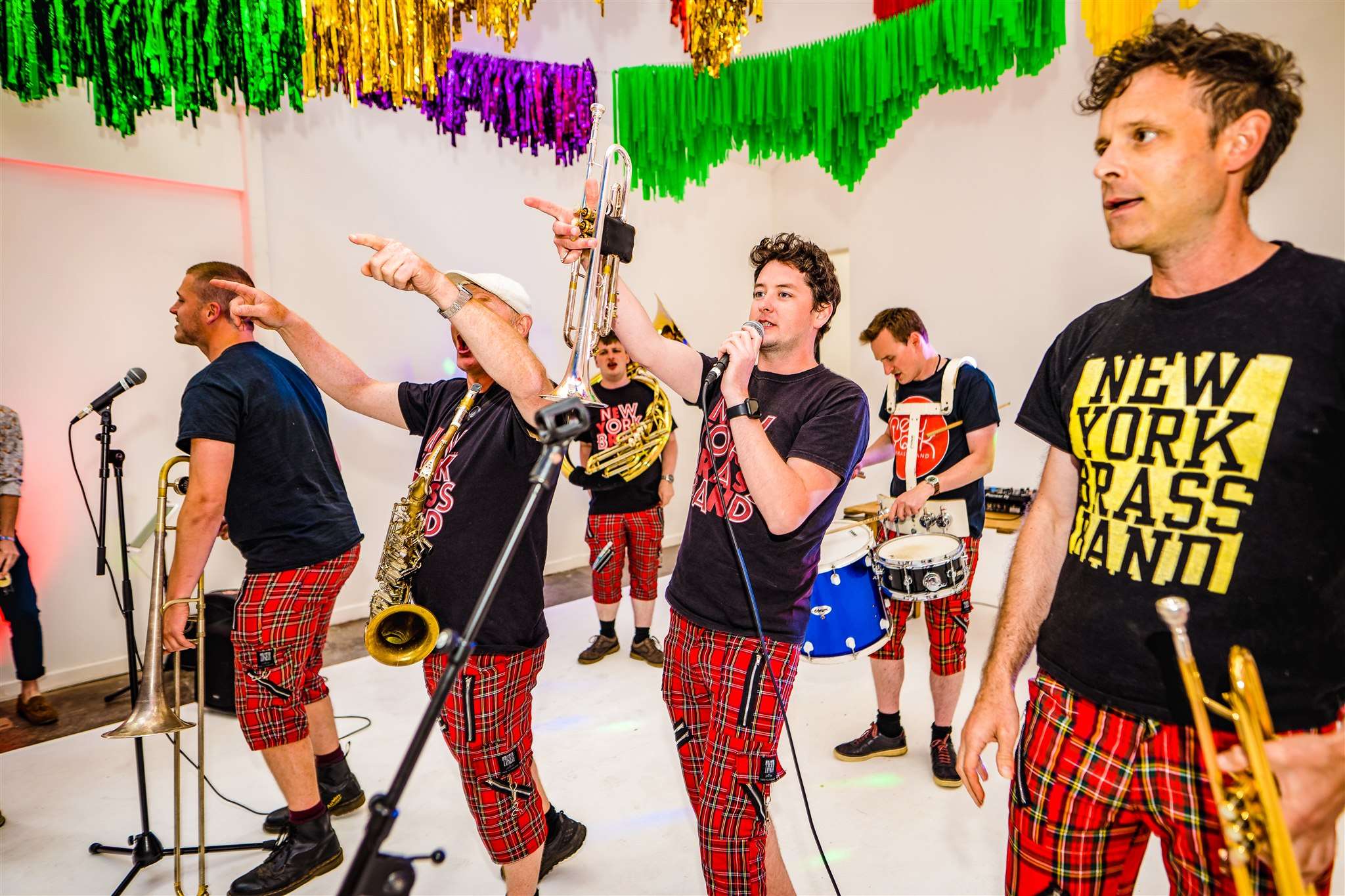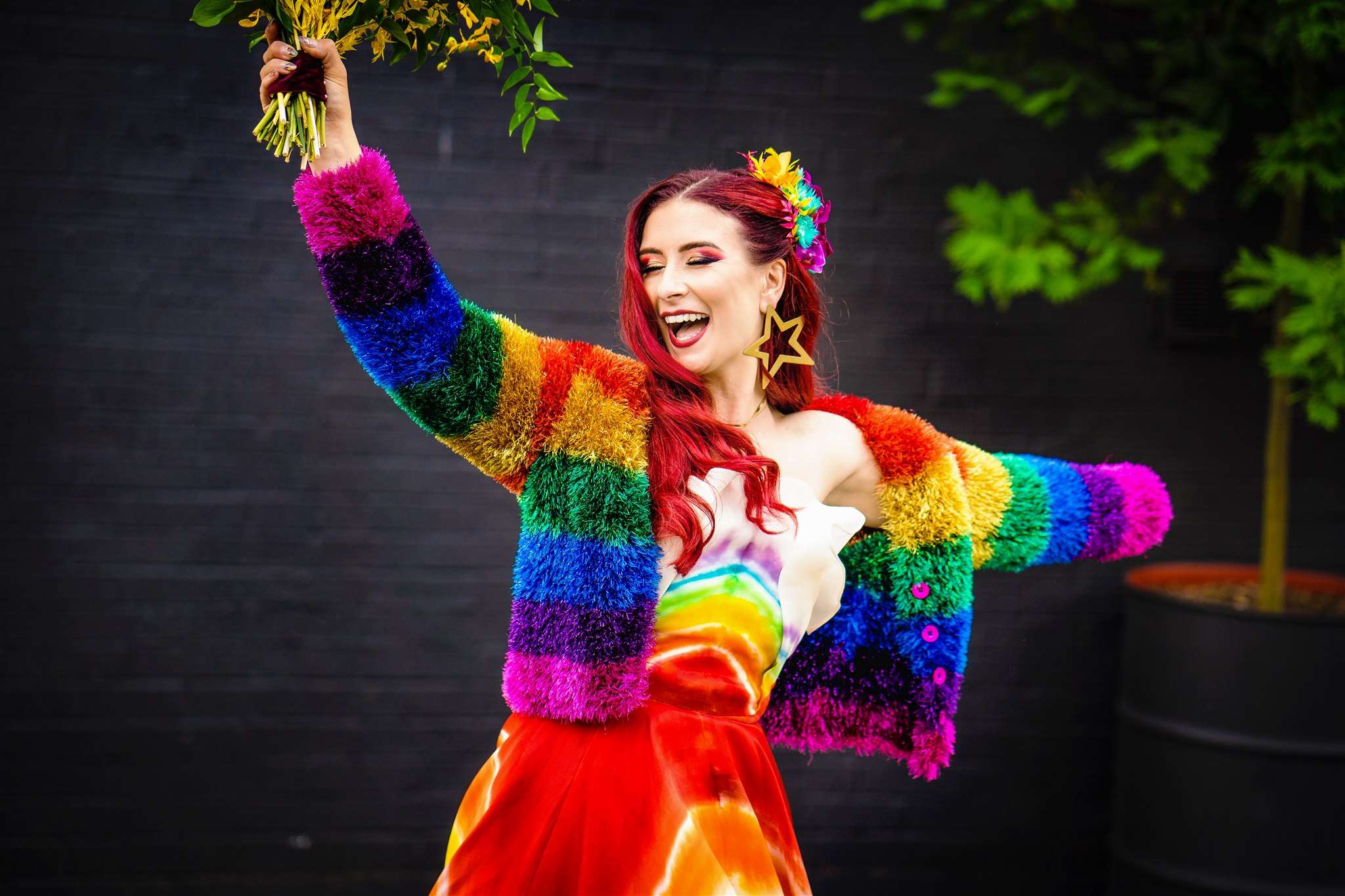 "As a couple that planned a wedding almost exclusively with the help of independent vendors, we absolutely have to comment on just how flexible, hard-working, friendly and knowledgeable they were about the whole thing", the groom concluded. "Each of them helped give our day a distinct character that in turn helped it become memorable for not just us – but for everyone who attended."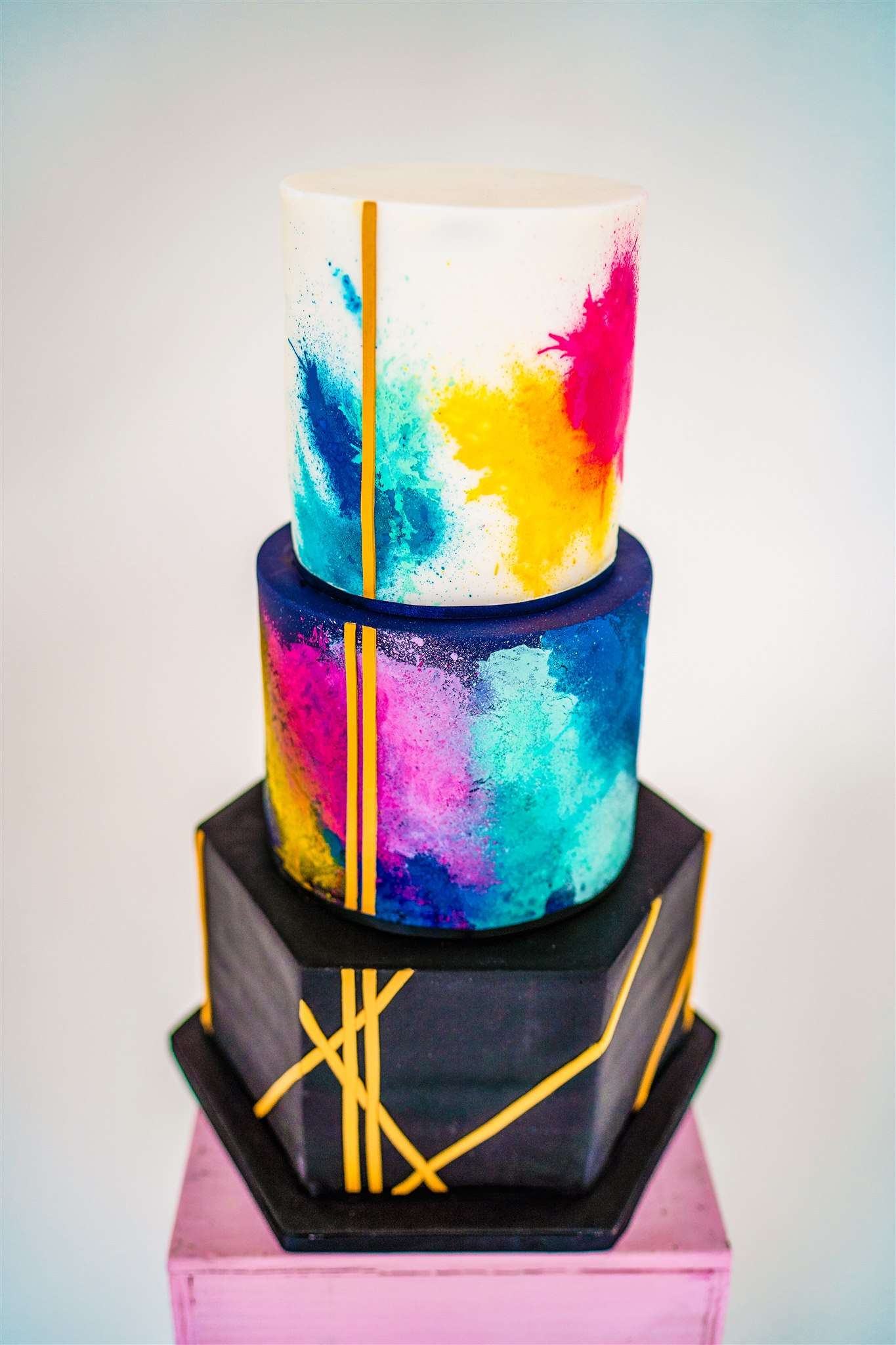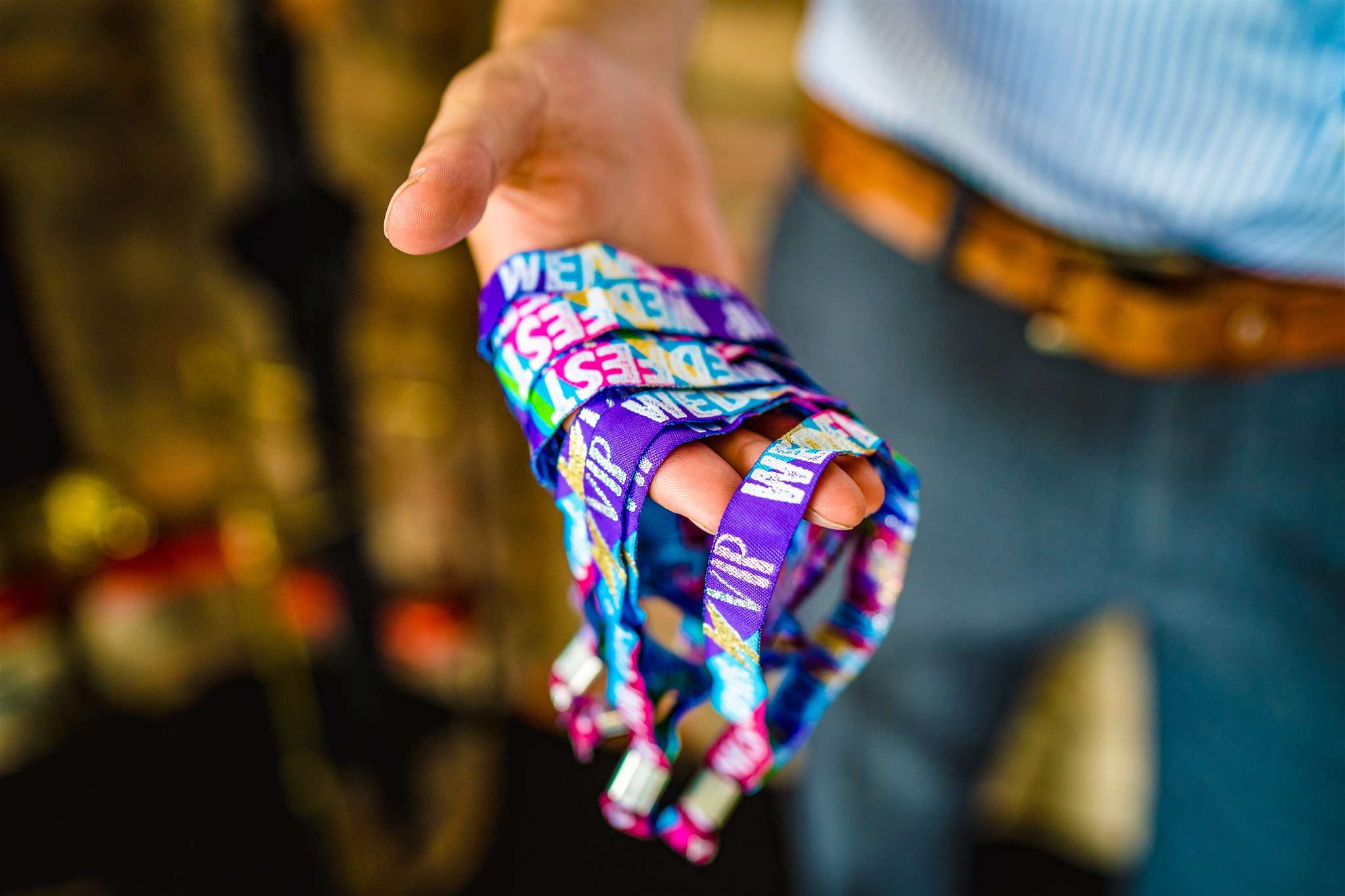 "We have to give an extra shout out to Ellie at Inner City Weddings. From the moment she came aboard we felt in safe hands. Her extensive experience helped ensure ours ran smoothly – and if there were any issues, she made sure we didn't have to worry about them. Ellie was the person to find if you needed something in a hurry and always had a solution to a problem. If anyone's unsure whether they might need a wedding planner, we can honestly say that Ellie at Inner City was worth every penny."