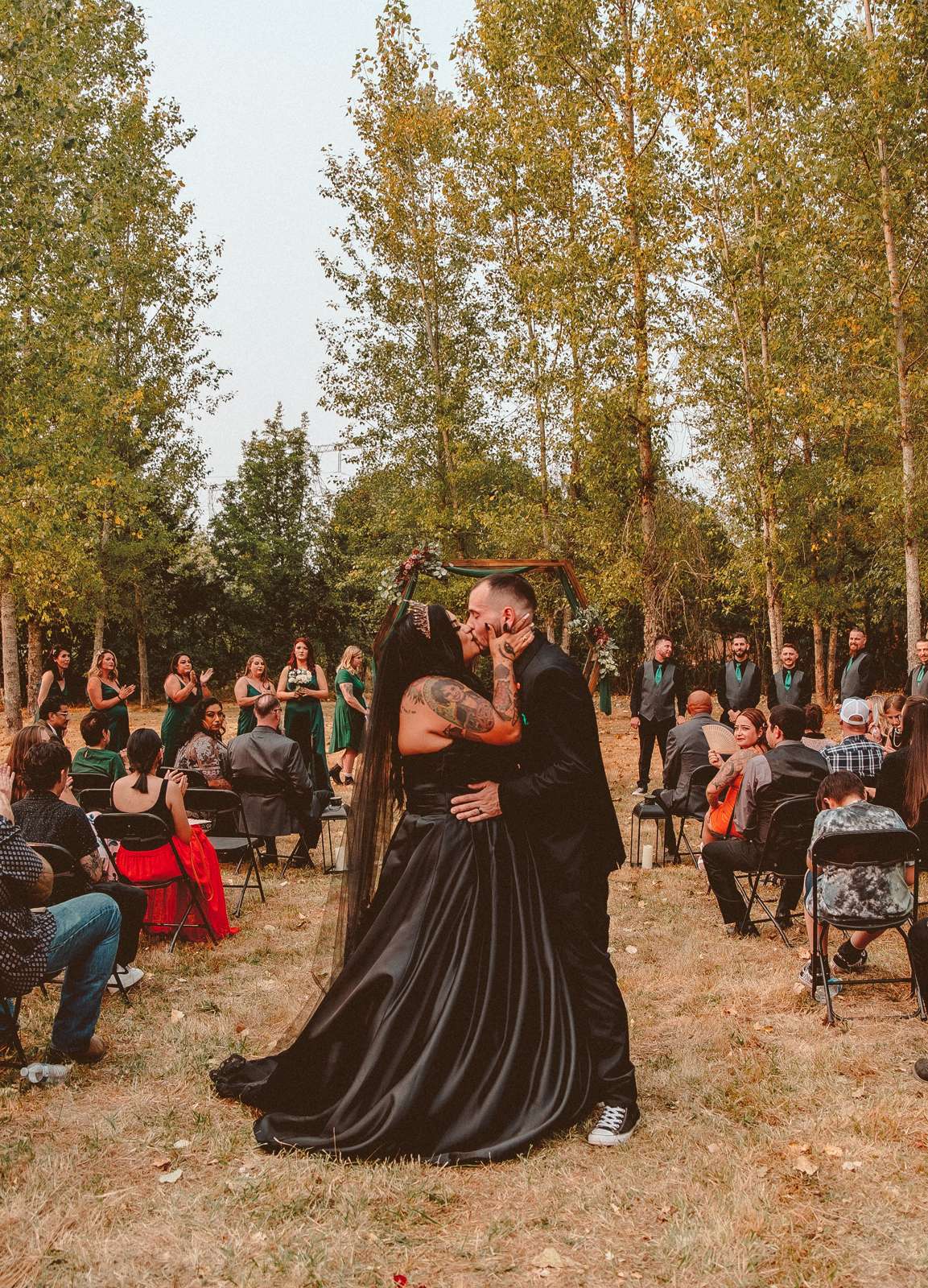 Tina and Andrew were married at home in Salem, Oregon in October, and wanted their wedding to have a classic goth feel, but with a Latin American twist. "We truly lived up to the definition of a 'goth wedding'", said the bride, "from my dress down to the Dr Martens shoes we both wore."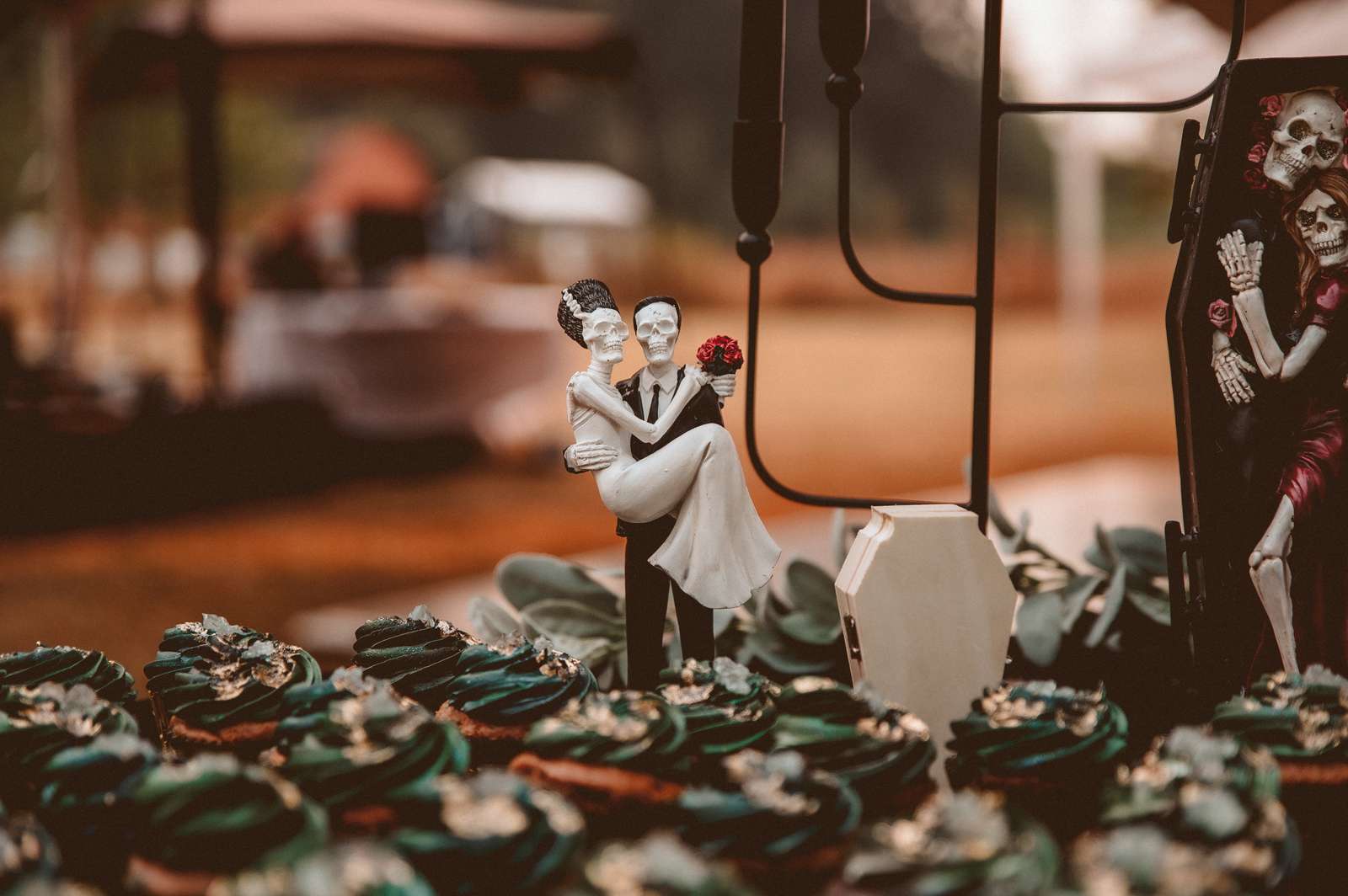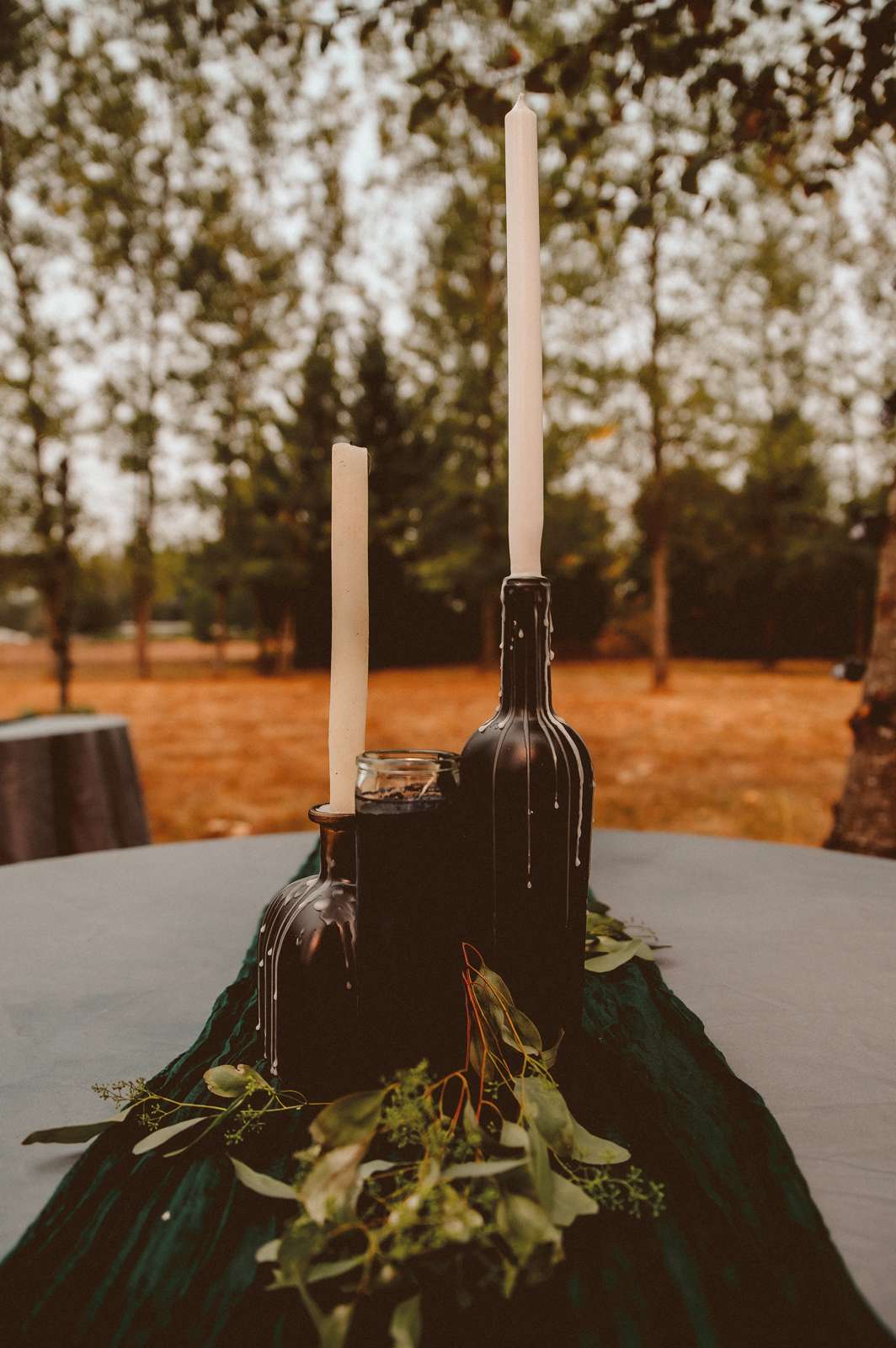 They didn't hire many suppliers, doing almost everything themselves. This also kept things well within their $7,000 budget. Their very close friend officiated the ceremony. "It was non-religious, but it was deeply emotional because everyone there got to see the pinnacle of a ten year long relationship in the making turn into a marriage", the bride explained.
Afterwards, they had a reception which was more like a rave and a Hispanic wedding had a baby! They played all of the classic tunes from their family heritage with some of the awesome rave music and it made for a blast of a reception. The bride's mum did all the catering, cooking traditional Mexican food which went down a treat!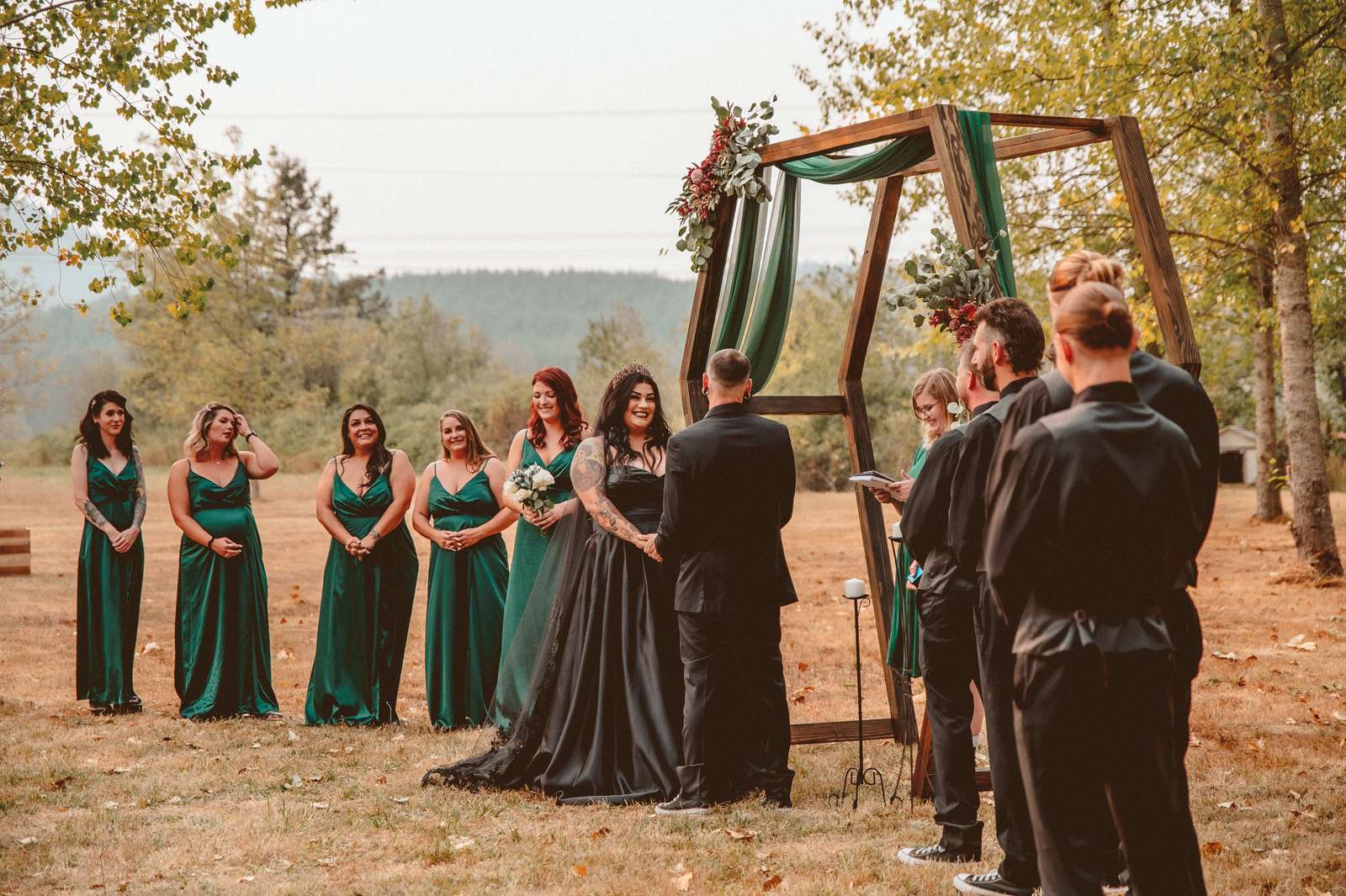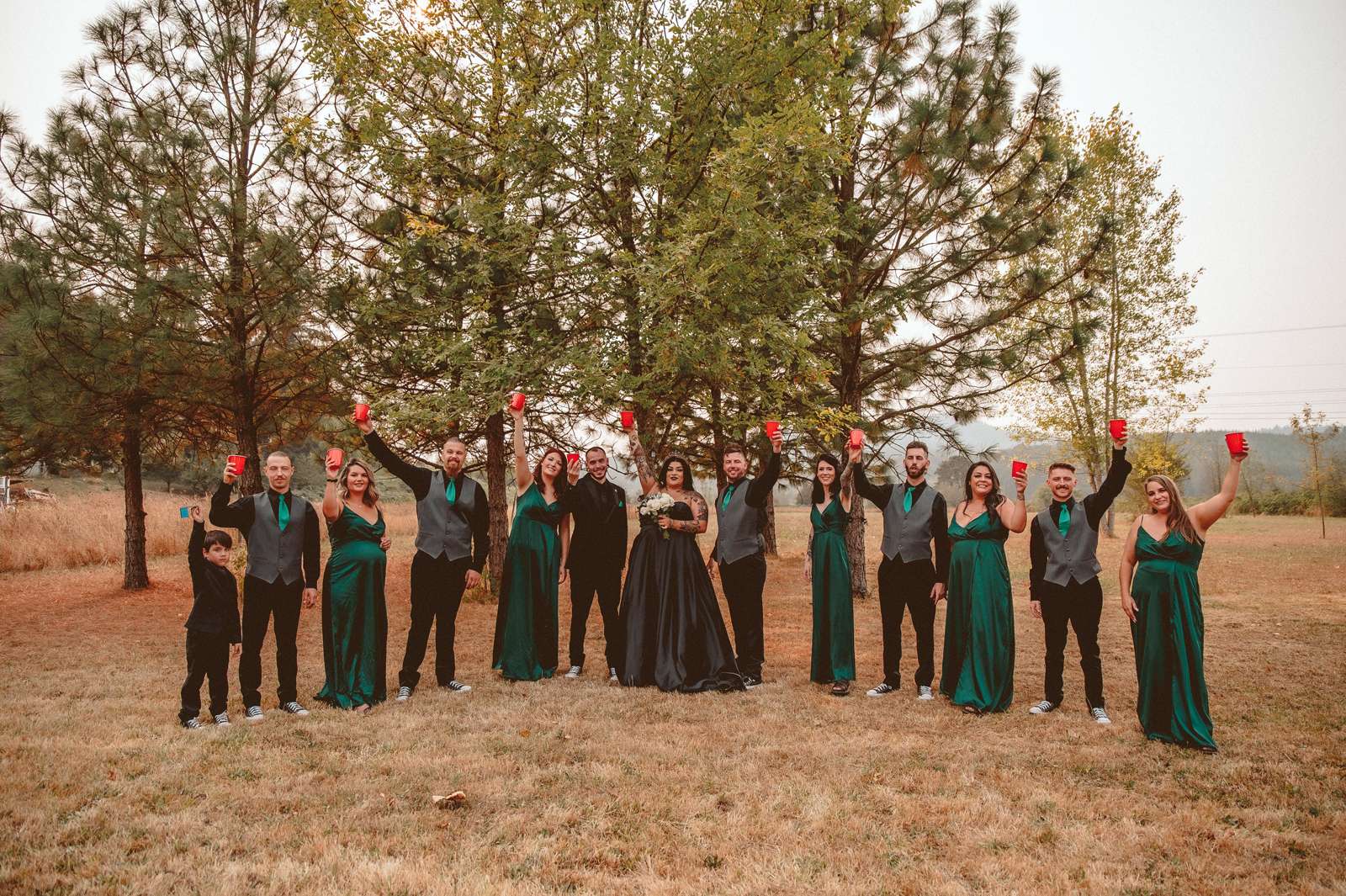 "The only thing we would have done differently was to have had a co-ordinator, I wish we'd spent money on this!" Tina concluded. "However, I am beyond grateful for everyone that came together to make this day a reality for us. I've known Kassi (our photographer) for years and years and even though she has done pictures for us in the past, I was truly shocked at the quality and number of images she delivered by herself. At one point she was up on a ladder to take pictures from an above angle of all of the people on the dance floor and she really went above and beyond. She is so passionate about storytelling of the wedding day and it shows in her work!"