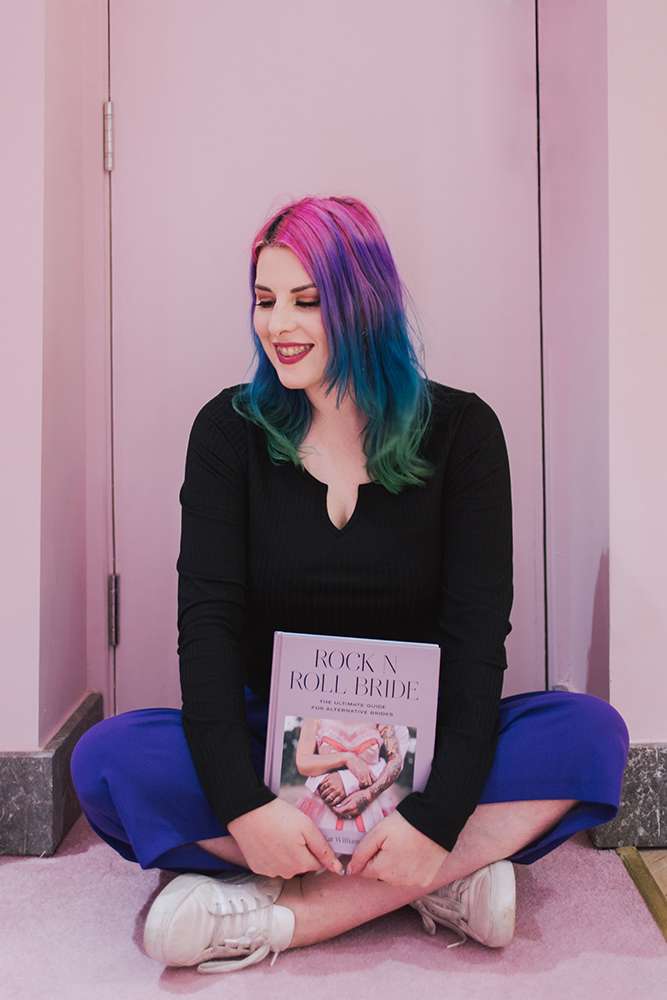 January 8th 2019 has been highlighted in my calendar for the past 10 months, circled in a hot pink Sharpie and covered in gold star stickers. Why? Because today's the day that my book finally comes out!
The build up to this has been such an exciting few months, teasing bits and pieces on my social media and seeing all those pre-orders come in. Between announcing and now we actually sold out of the stock we ordered from the publishers (TWICE!), which is quite frankly AMAZING (don't worry we ordered more right away so you can still grab one!) I can't believe how many of you have pre-ordered a signed copy from us, thank you SO MUCH.
If you did pre-order and you are in the UK then your copy should arrive with you in the next few days (check your email for a dispatch notification) or in a week or so if you're abroad.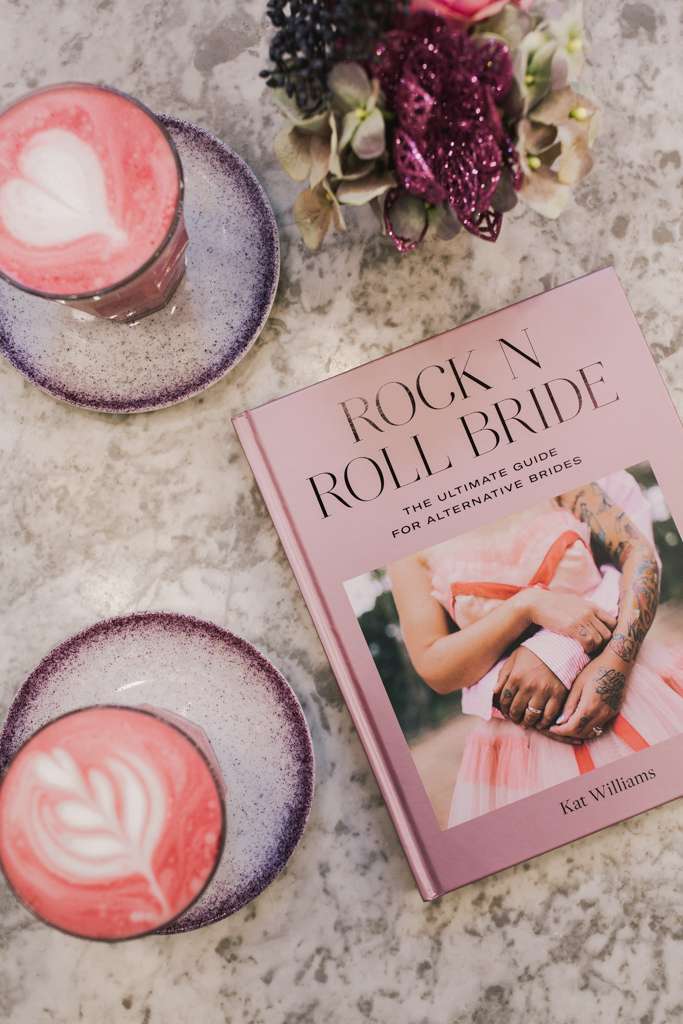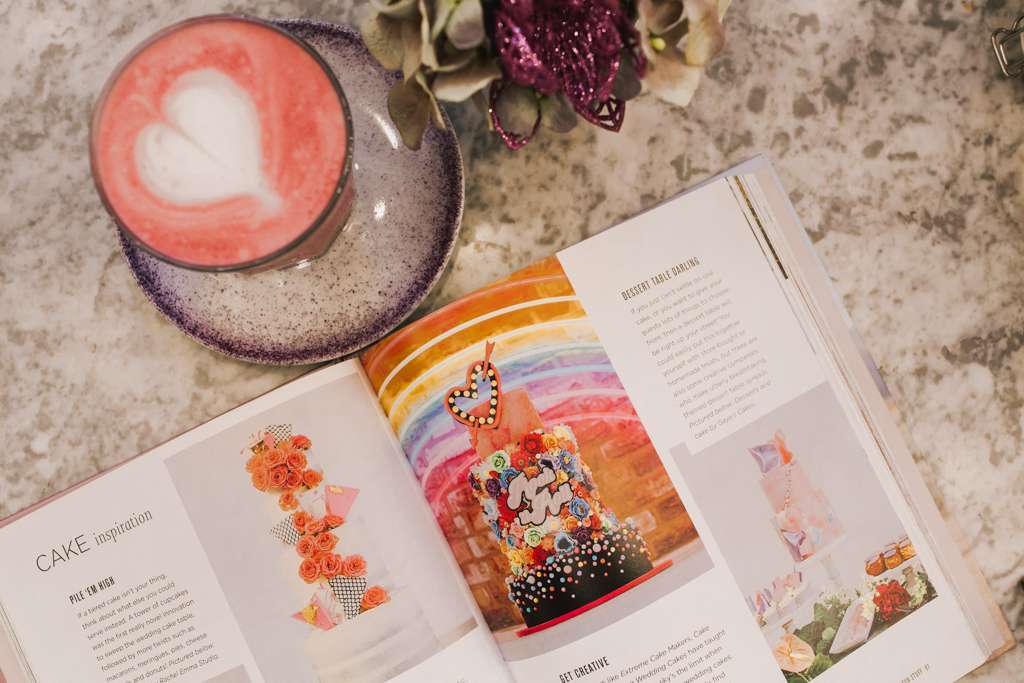 So, what exactly is the book about?
Rock n Roll Bride: The Ultimate Guide for Alternative Brides is everything I know about planning a wedding, extracted from my brain and beautifully presented in a completely gorgeous, hardback coffee table book. I've answered pretty much every question I've ever been asked about creating an alternative wedding within these 208 full-colour pages.
This book will help you navigate the muddy waters of planning a wedding that goes against the grain. It'll help you with everything from figuring out timelines and budgeting, setting your theme, choosing your dress, finding suppliers who 'get' you, dealing with difficult family dynamics and coping with the post-wedding blues. This book features gorgeous imagery to inspire you, but most importantly, it's packed with practical advice that will help you plan your wedding in your own unique way.
This book is for everyone who's ever considered themselves an outsider, a weirdo, someone who doesn't quite fit in. Being Rock n Roll is not about being rebellious or even thinking of the
most out-there ideas that you can, it's simply about planning a wedding that reflects you, your partner and your love.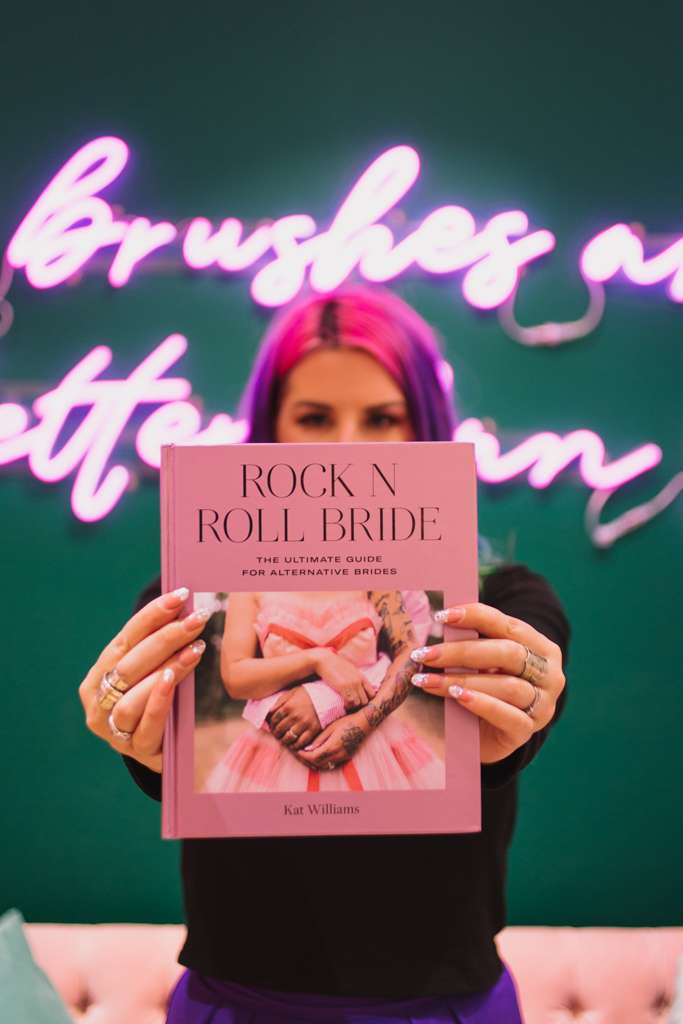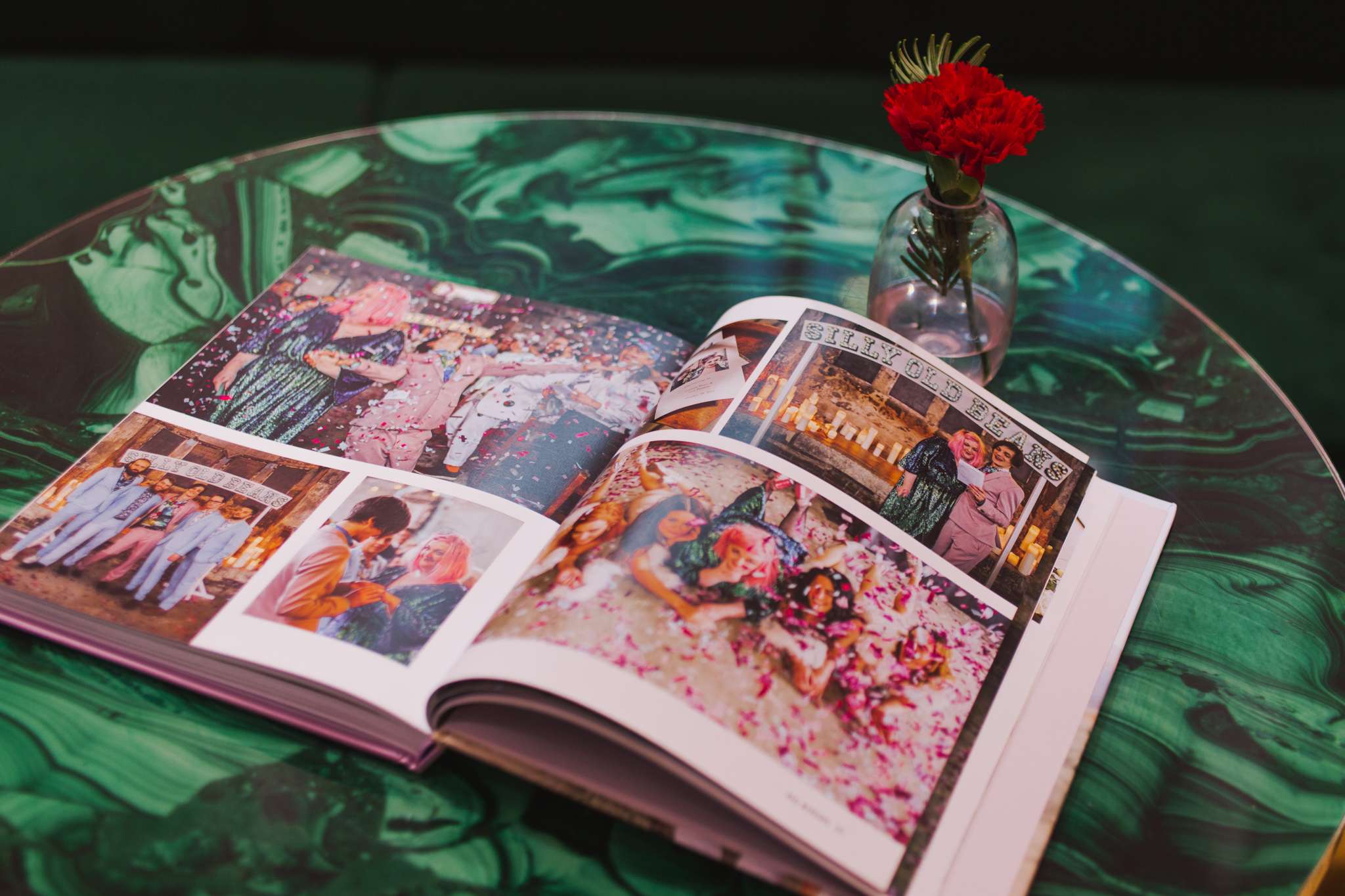 If you haven't nabbed your copy yet you can grab one at all the usual book-selling haunts – WhSmiths, Waterstones, Blackwells, Barnes and Noble, Amazon etc and if you'd like a signed copy you can order one directly from our website.
Price
Deliver To
+Shipping
£16.99
9.95
The adventure doesn't end today though because tomorrow is my BOOK LAUNCH PARTY! I've invited all of my favourite people – people from the wedding industry that I adore, friends, family, my publishers… it's going to be crazy! I'm wearing a completely over the top princess dress by Chotronette, there's going to be a photo booth, a DJ, a huge balloon installation, an insane cake by Tattooed Bakers and even custom Rock n Roll Bride temporary tattoos for everyone. I can't wait! Don't worry, I'll share all the behind the scenes action on the blog very soon, we're having photos and a video made so you can virtually come along and party with us too. After all, this book wouldn't have been possible without each and every one of you.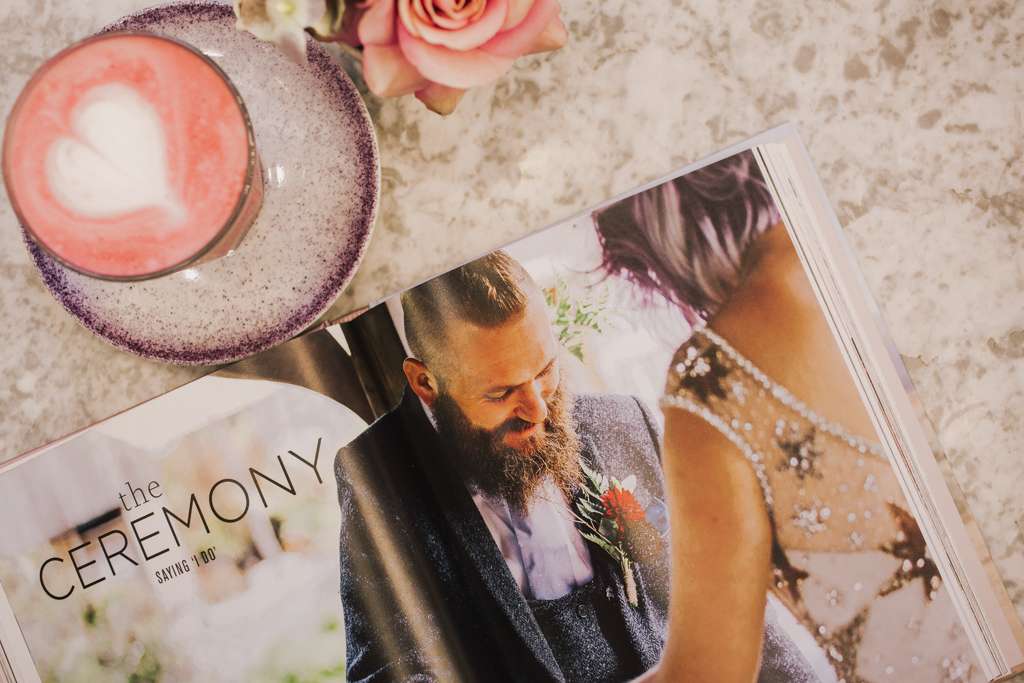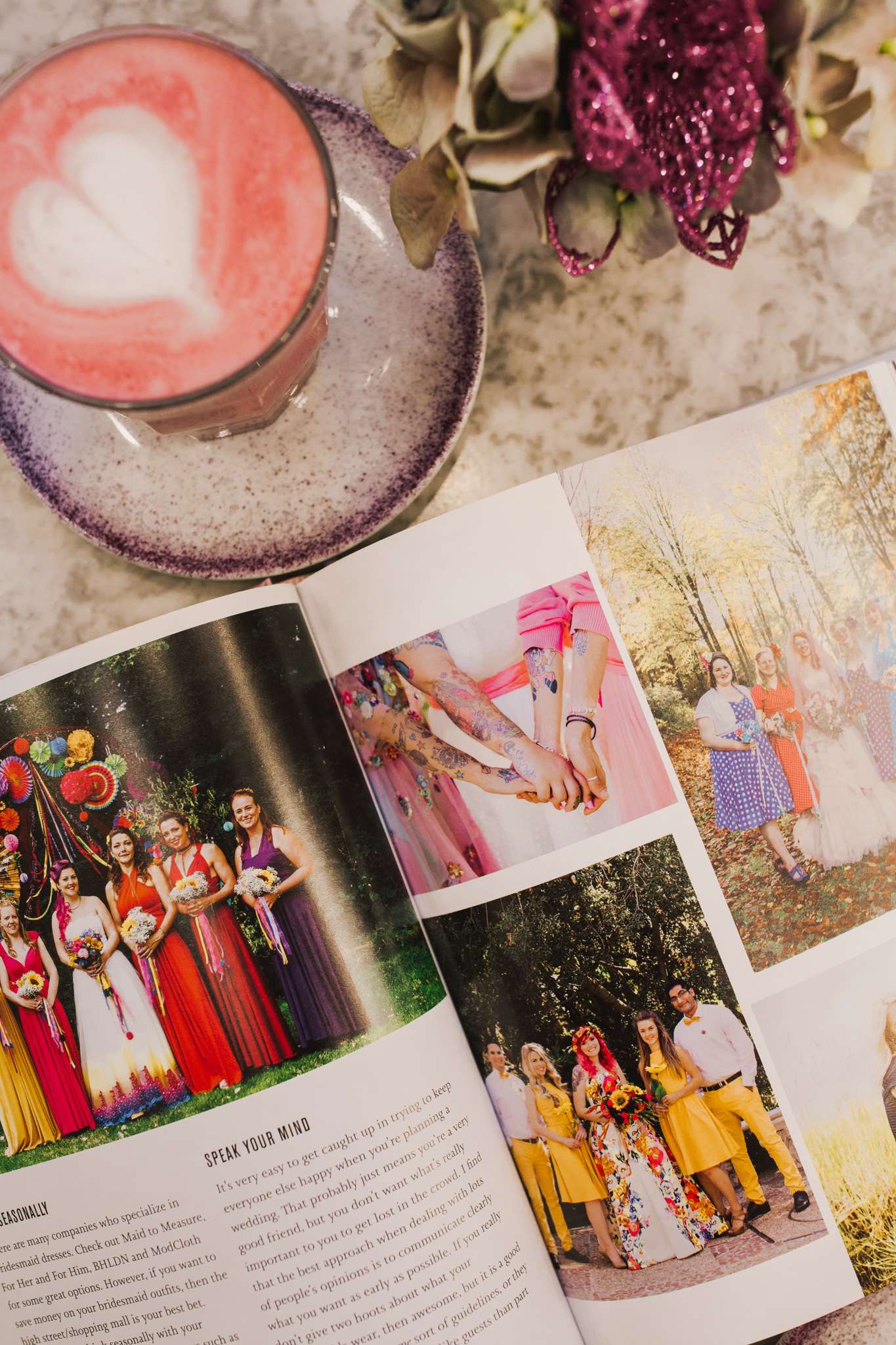 I am so very proud of this book. I keep grabbing my own copy and flicking through the pages over and over and I haven't got tired of it yet. I can not wait for you to see it!