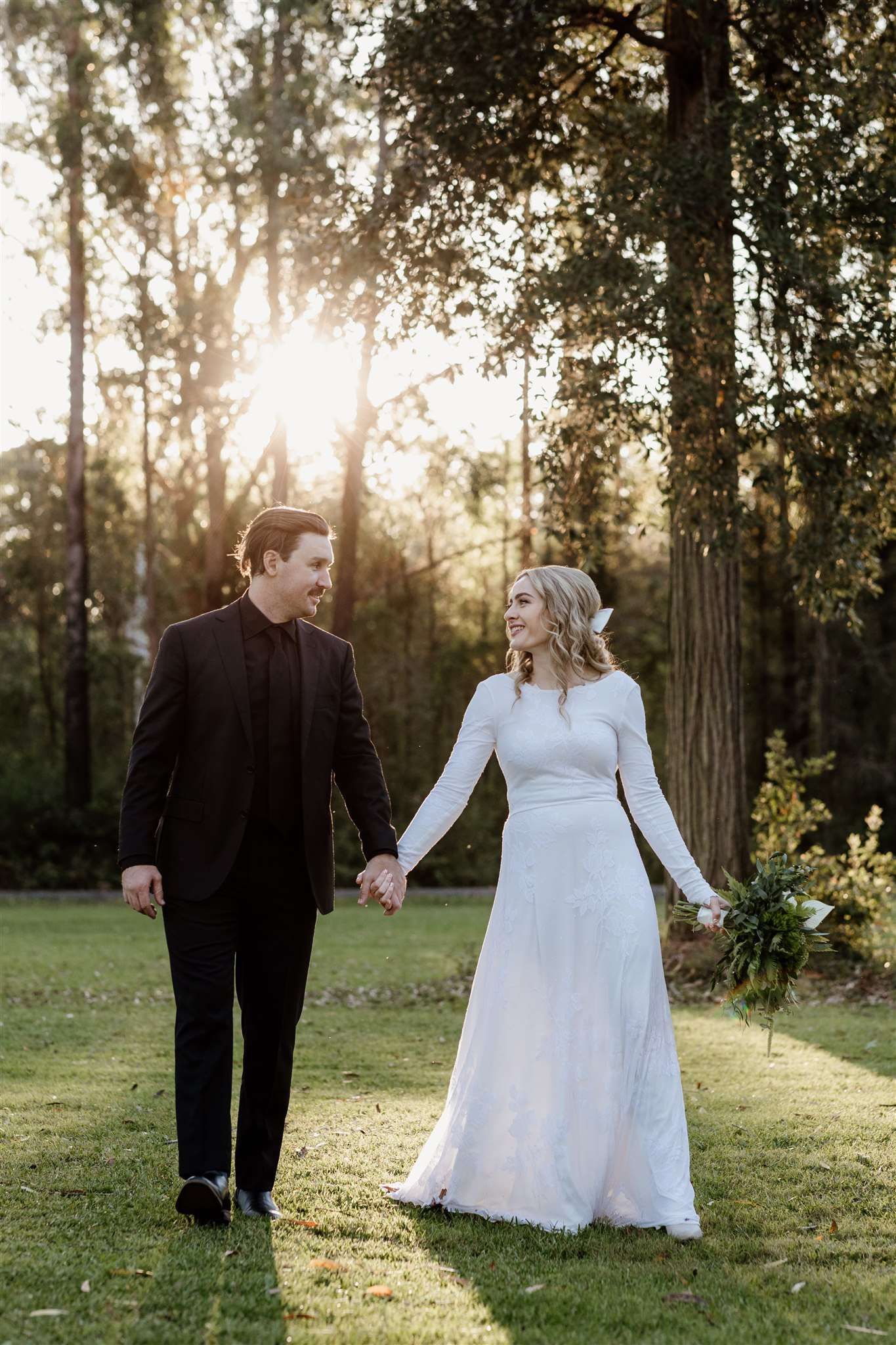 Inspired by the Australian bush as well as their personal, alternative style, Ben and Keeli's April wedding had elements of both and the combination works so well!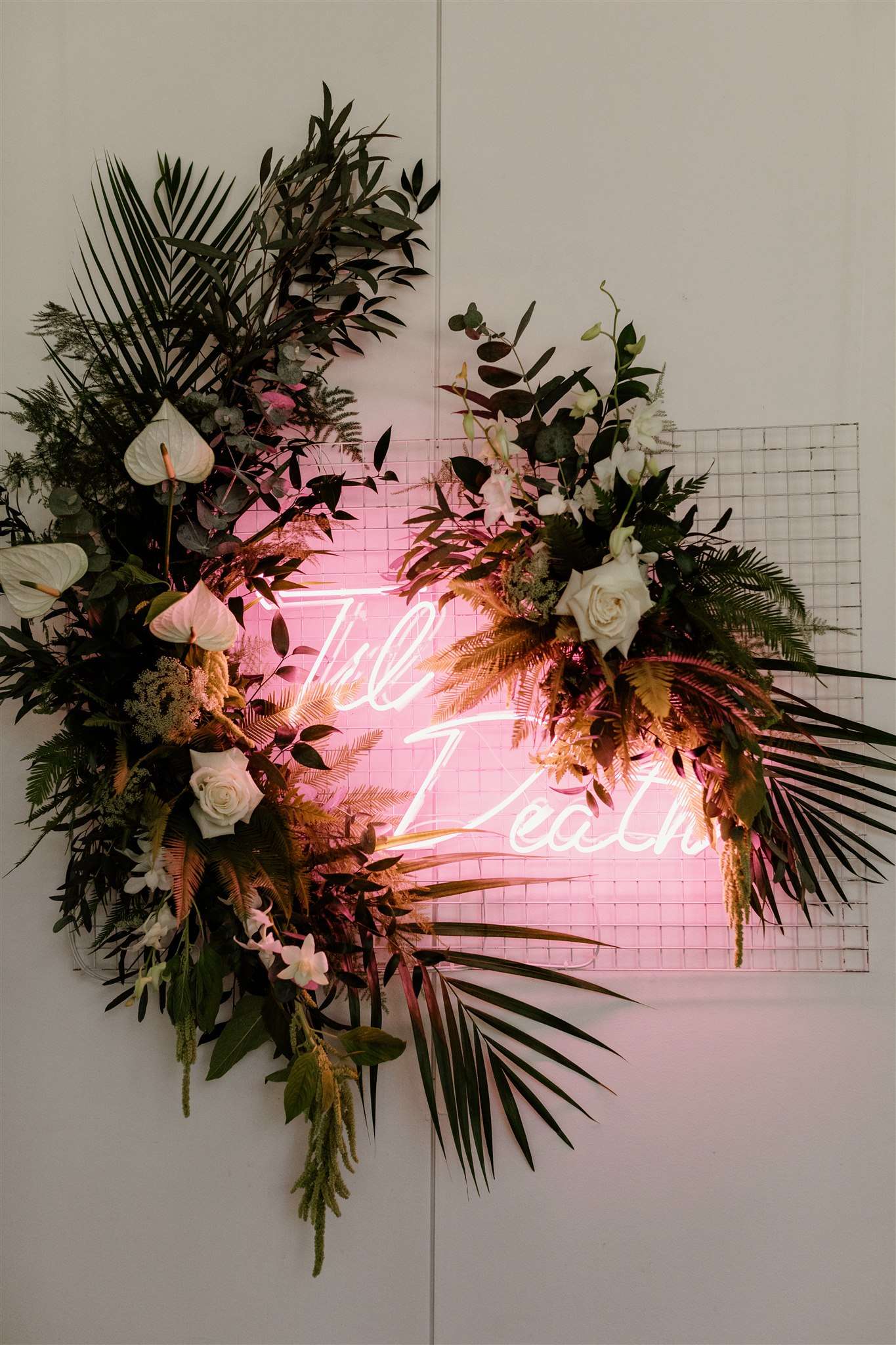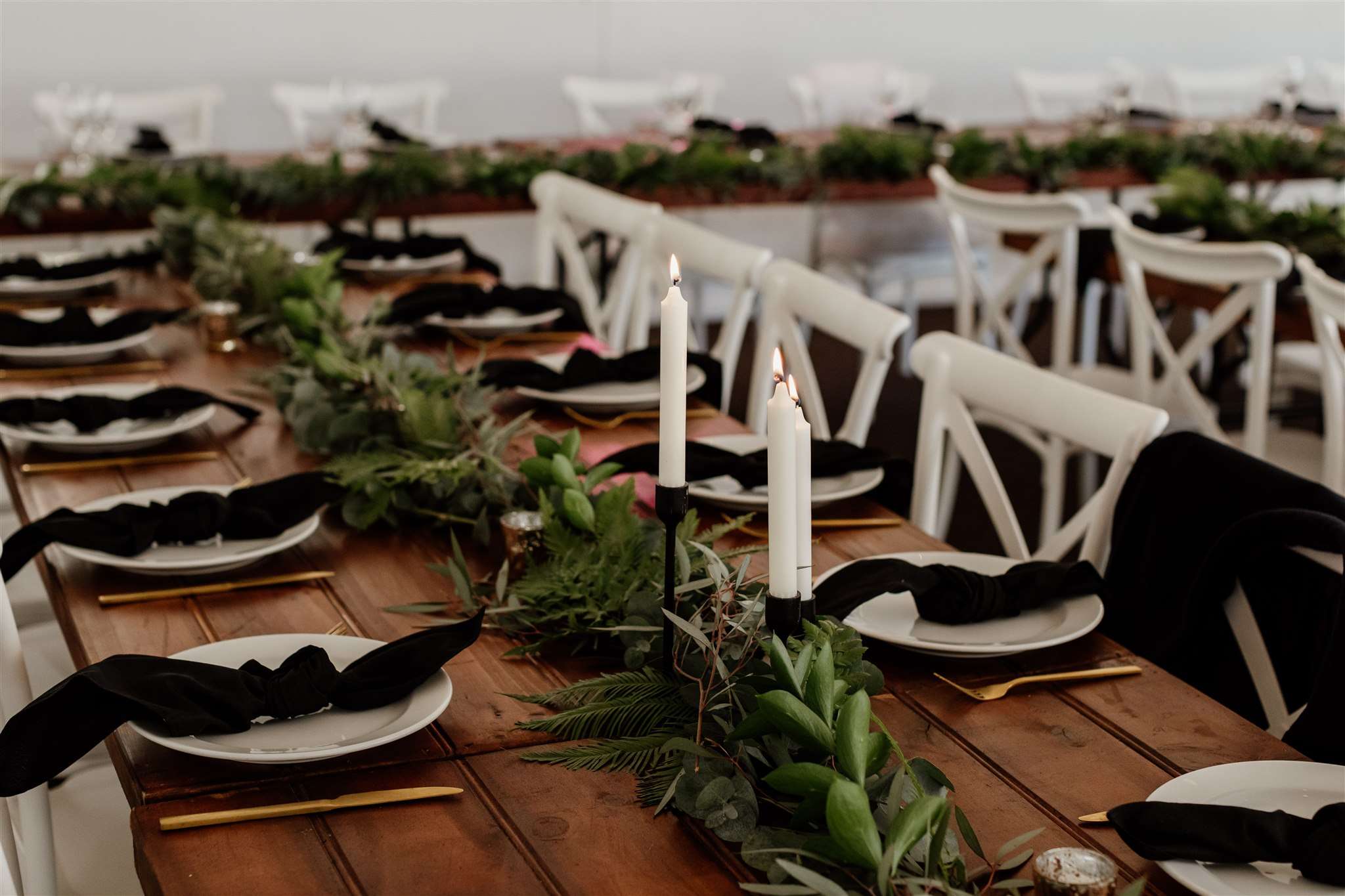 "Before the days of Instagram and mainstream wedding blogs, I would (and still do!) religiously follow the Rock n Roll Bride website", writes Keeli. "I'd be taking notes on and enjoying the alternative and individual styles of all the inclusive weddings that would be featured! Thank you for showing me you don't have to be into all the stereotypical things, look like a supermodel or have a lot of money to have a wedding worth being featured."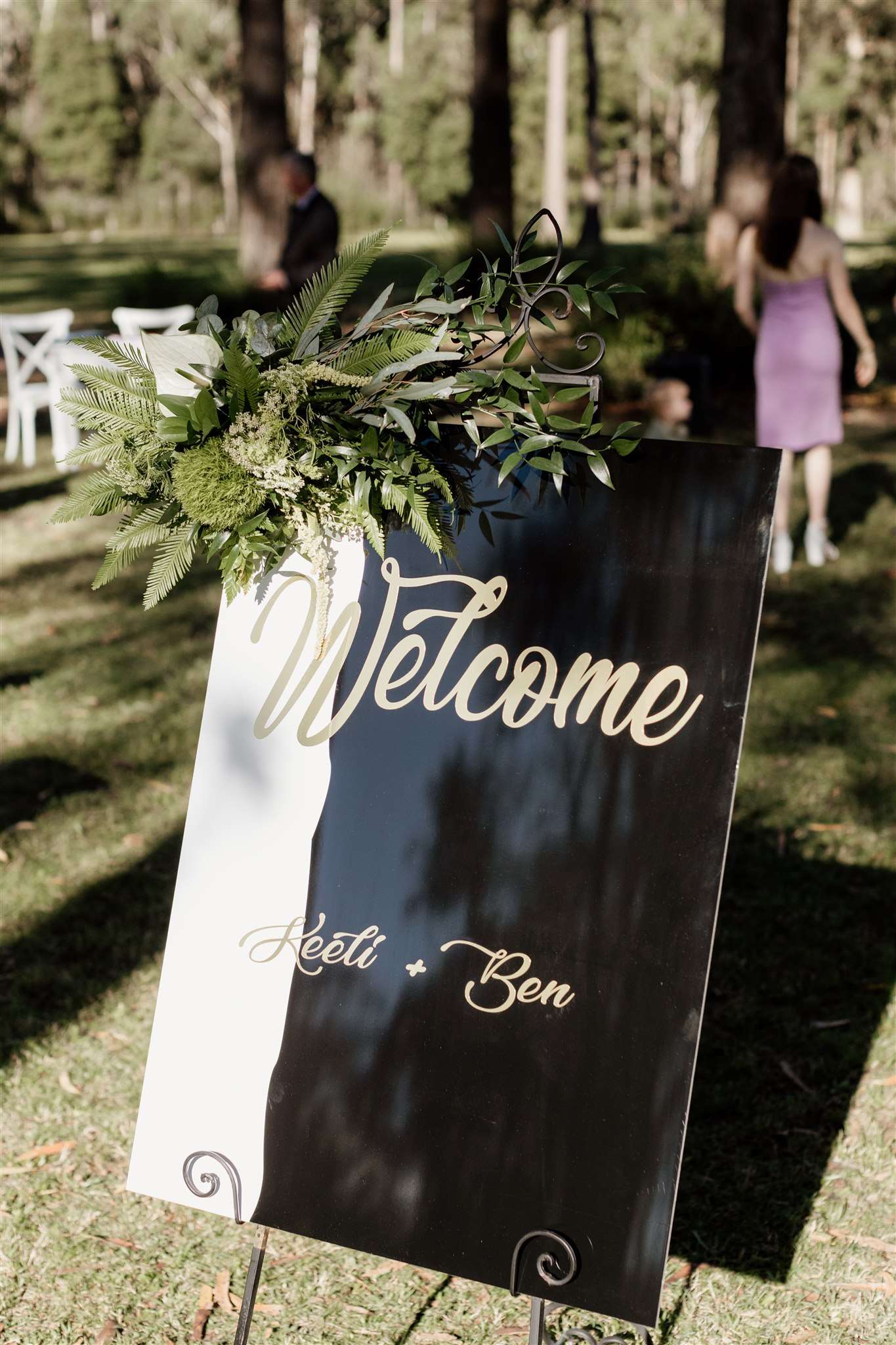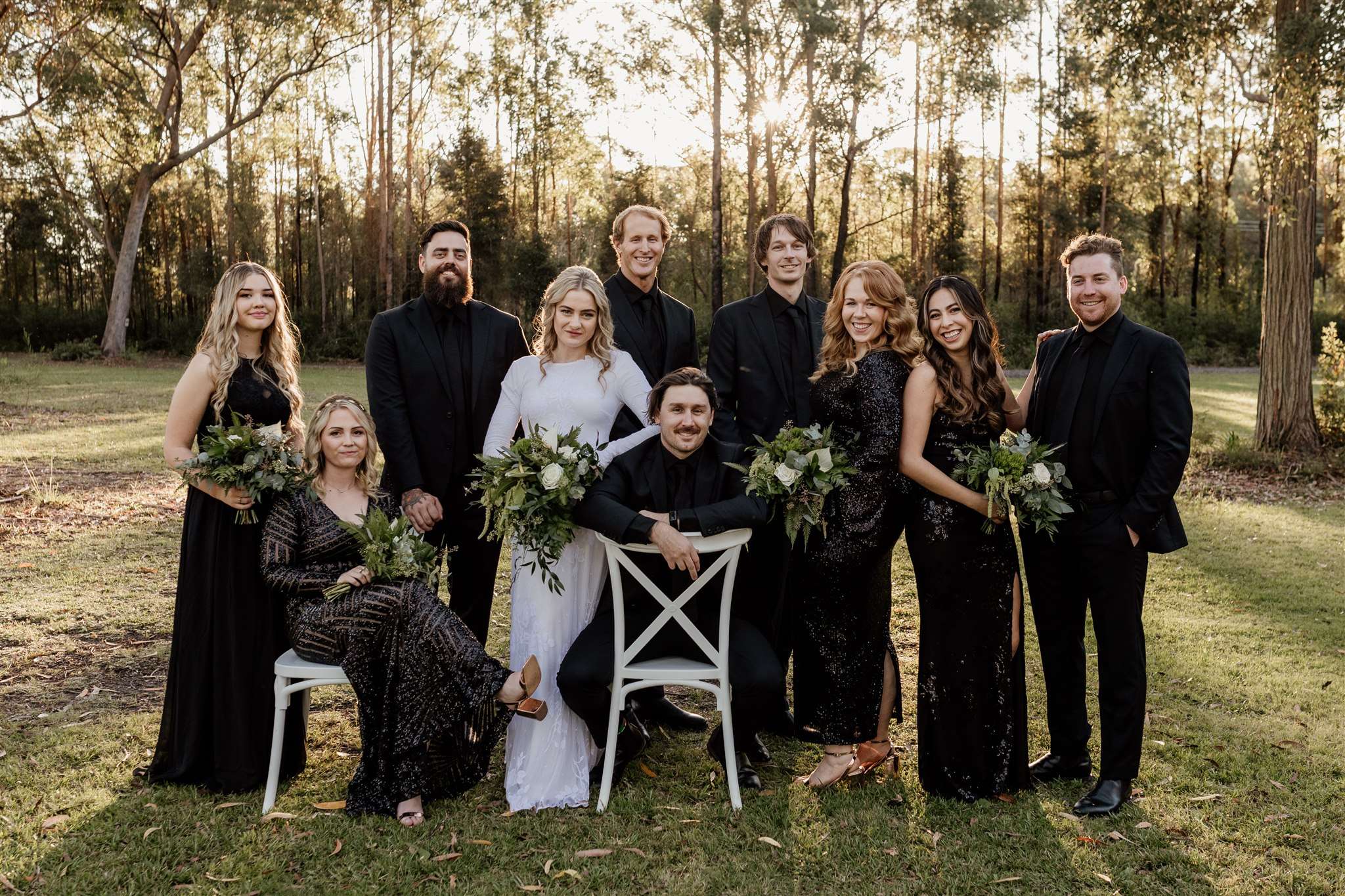 The wedding included dark and moody colours (black, white and gold) and incorporated their love of tattoos and alternative music. They used their 1970s Toyota as transport which they had a friend hand-write 'just married' on and added beer cans on a string.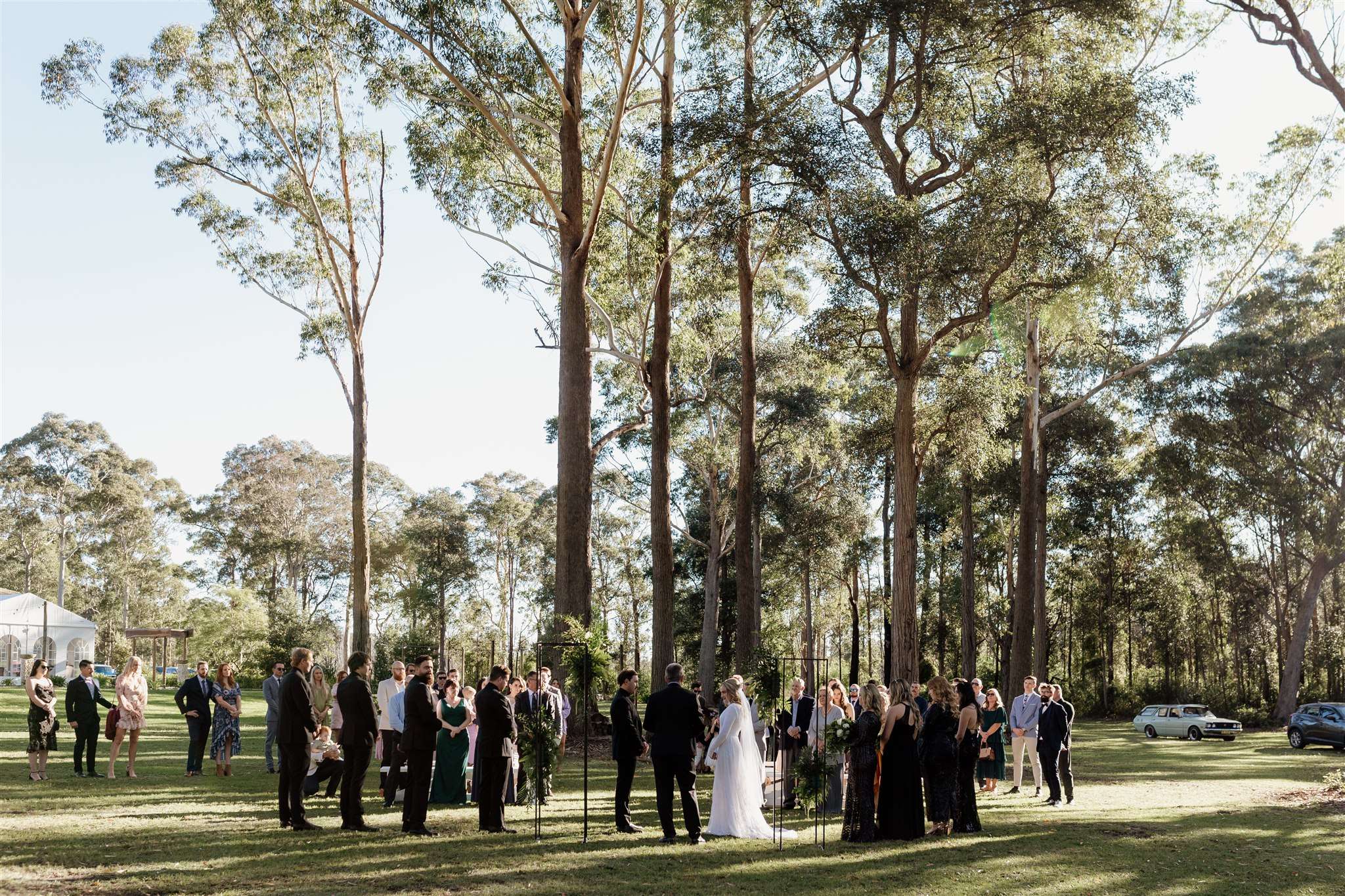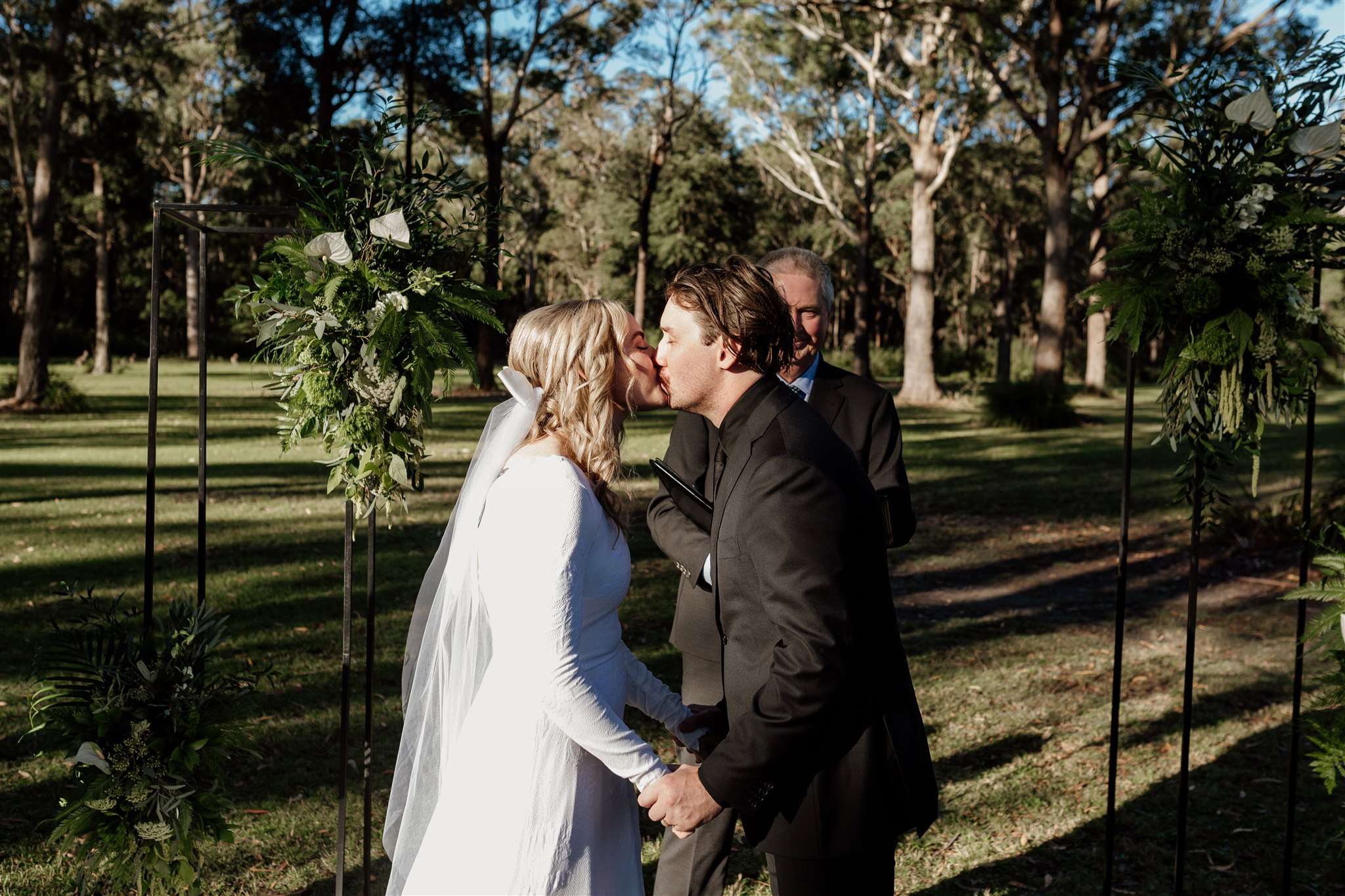 They chose Bewong River Retreat, a private estate nestled within the forest on 160 acres of Australian Bushland, in NSW, as their venue. This provided lush greenery as the backdrop, which is exactly what they wanted. Their outdoor ceremony featured self-written vows and even a visit from an orange butterfly, "I also noticed an orange butterfly at the cabin I was getting ready in", the bride explained. "I knew straight away this had been my grandmother who passed away. Later on, we noticed a ladybug on Ben's suit when we were getting photographs, we knew this was his grandmother who passed as she often comes to see him as a ladybug."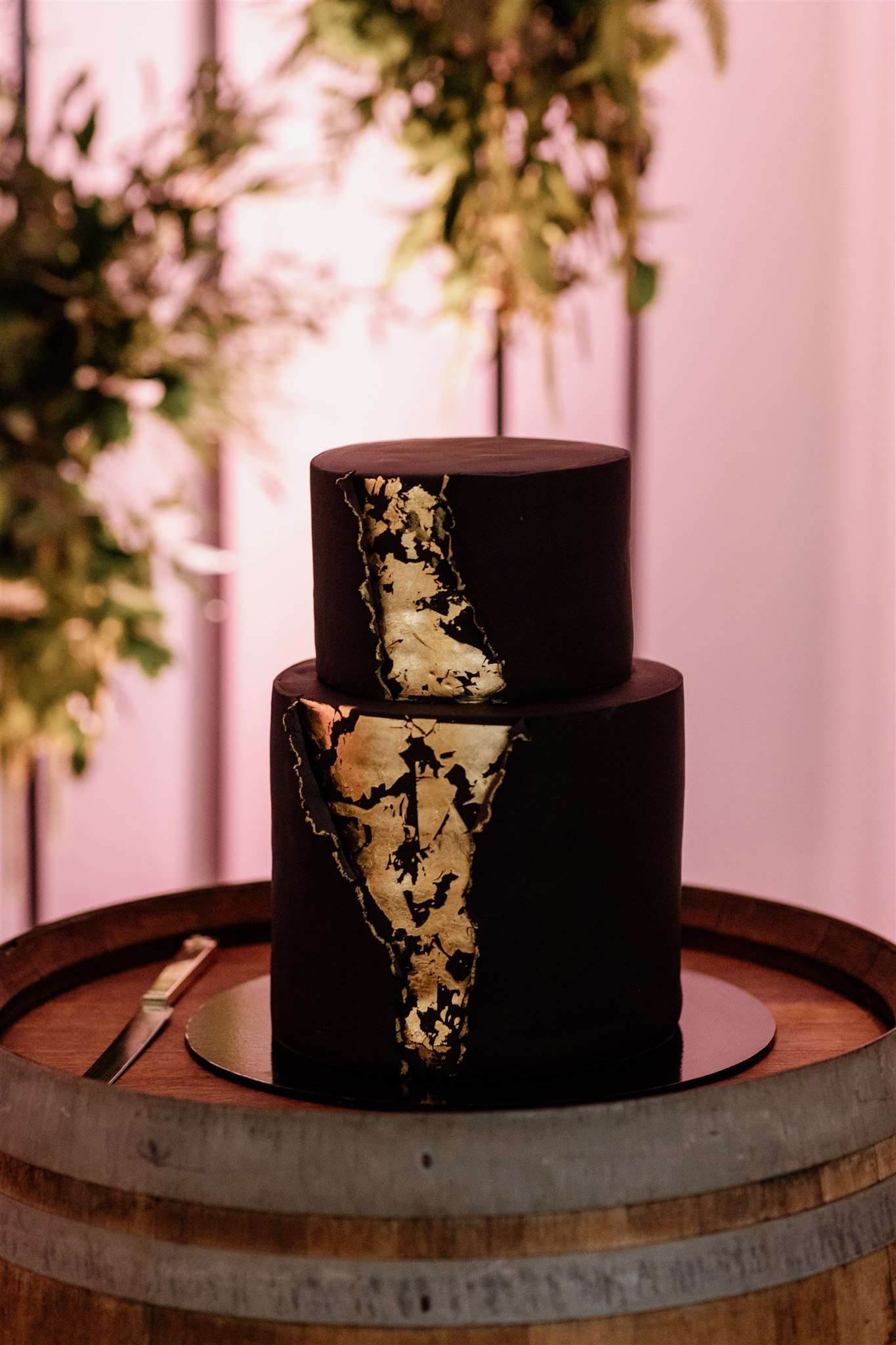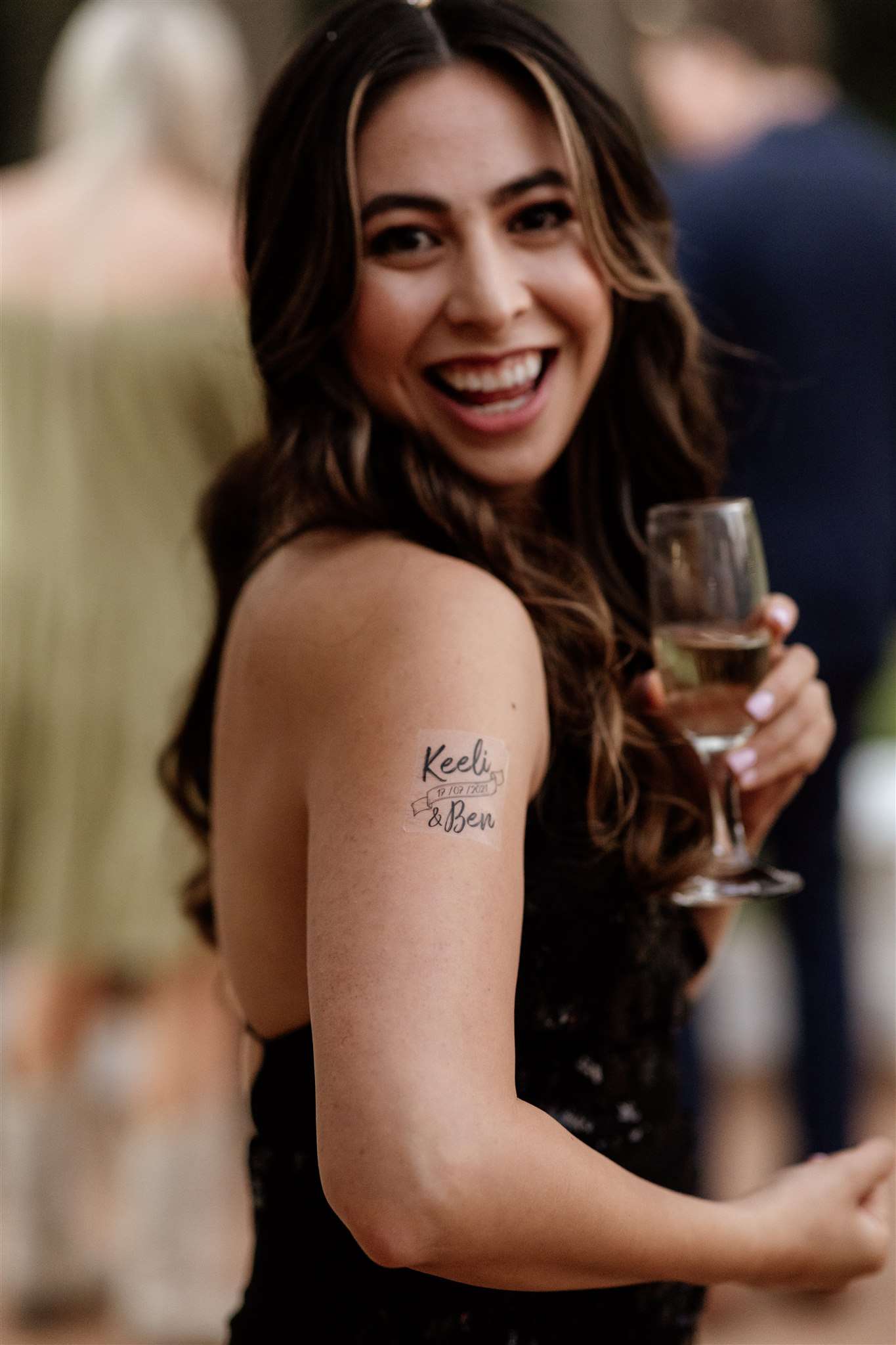 Planning and curating the details and theme for the day was their favourite part of planning and they loved adding all the personal details to create the mood and style they wanted. Although Keeli did learn quickly that sometimes what you picture in your head as your perfect wedding theme isn't very practical when you consider how much things costs and availability. "BUT it will be a better version of what you envisioned in the end", said, "because it will represent you more authentically and you will love it."