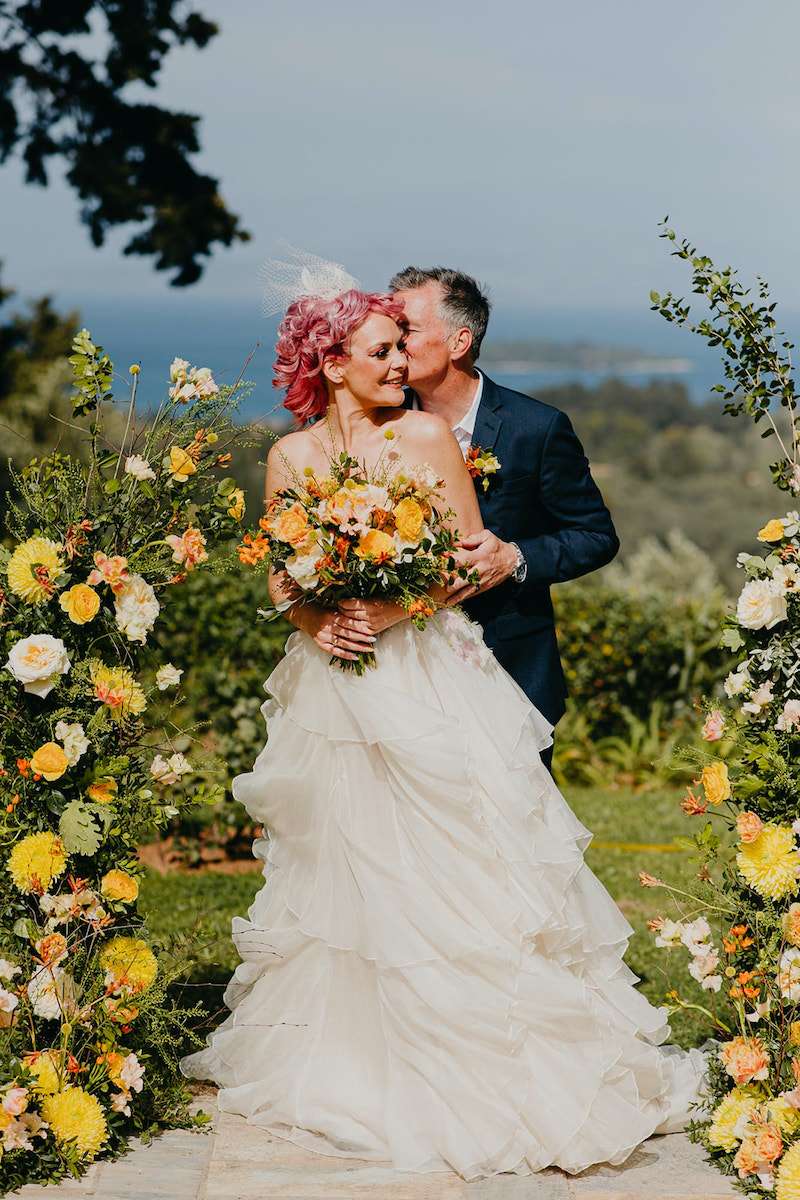 With a fun, beautiful but short ceremony overlooking Corfu, Keelin and Darren mixed a love of rainbows with a love of music to create a day that really reflected them.
The couple found wedding planner Aris Papachritou of Belli Momenti Weddings, who was instrumental in planning their destination wedding. Keelin explained, "We wanted to get married in Corfu in Greece because we had visited there when we first began dating. We had decided that if we ever got married, this was the place. Outside of the location, I didn't have much of a vision – until I found Aris. Once I hired him and he supported me with the locations and vendors, things really came together."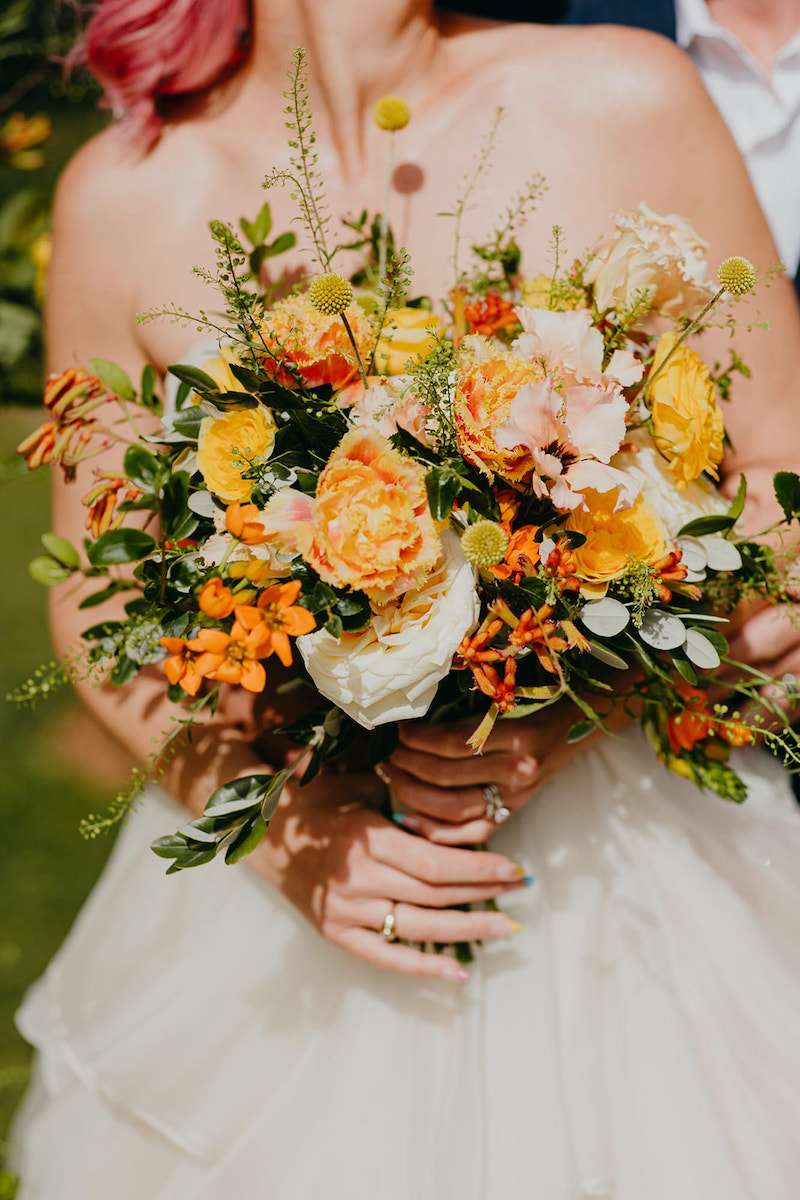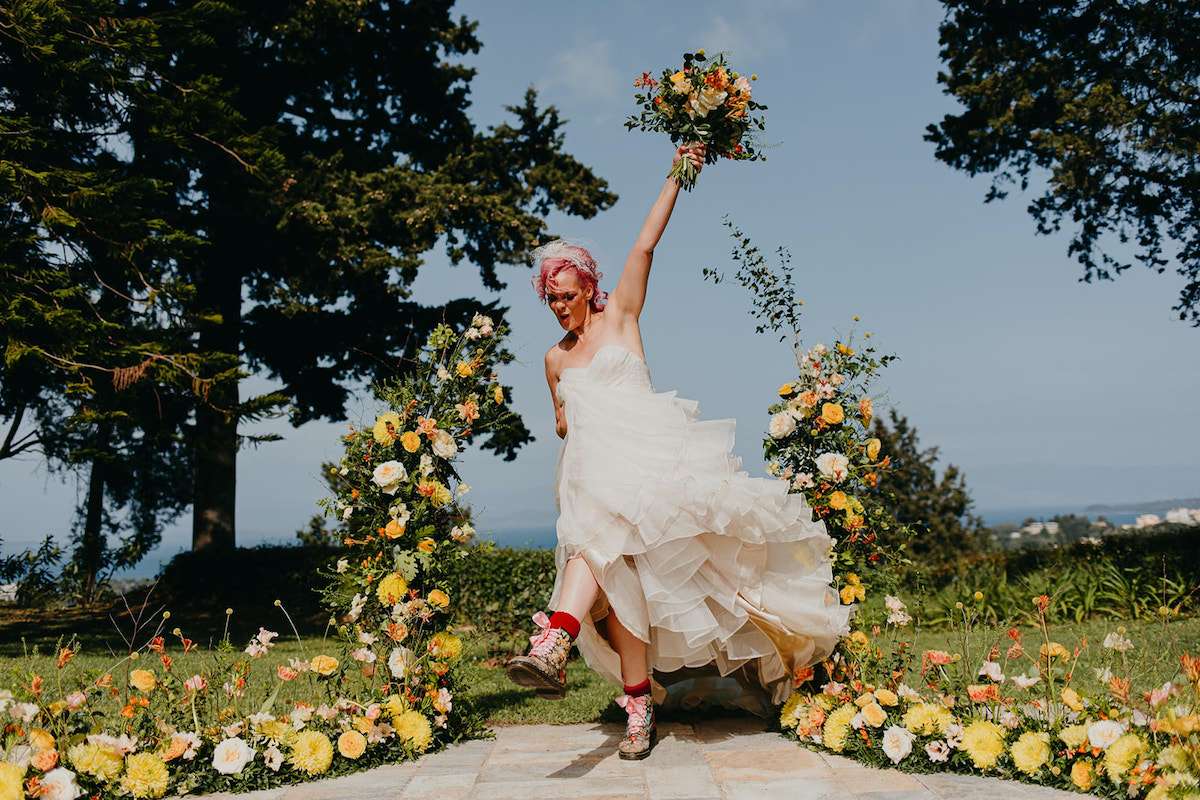 With plenty of people to accommodate, the Keelin and Darren rented a big villa, but made a last minute change to their plans. Keelin told us, "My amazing big sister helped us with all the booking, communicating and wrangling! But then when Aris found out we were staying at Skyline Villa, he suggested we move the ceremony from the park we had planned, to the property. It was two days before the wedding and it was a great adjustment. The view was even better from our villa and getting ready there was much more convenient. Our photographer took us to the original ceremony location for a shoot between the ceremony and the reception – so in the end, we got it all!"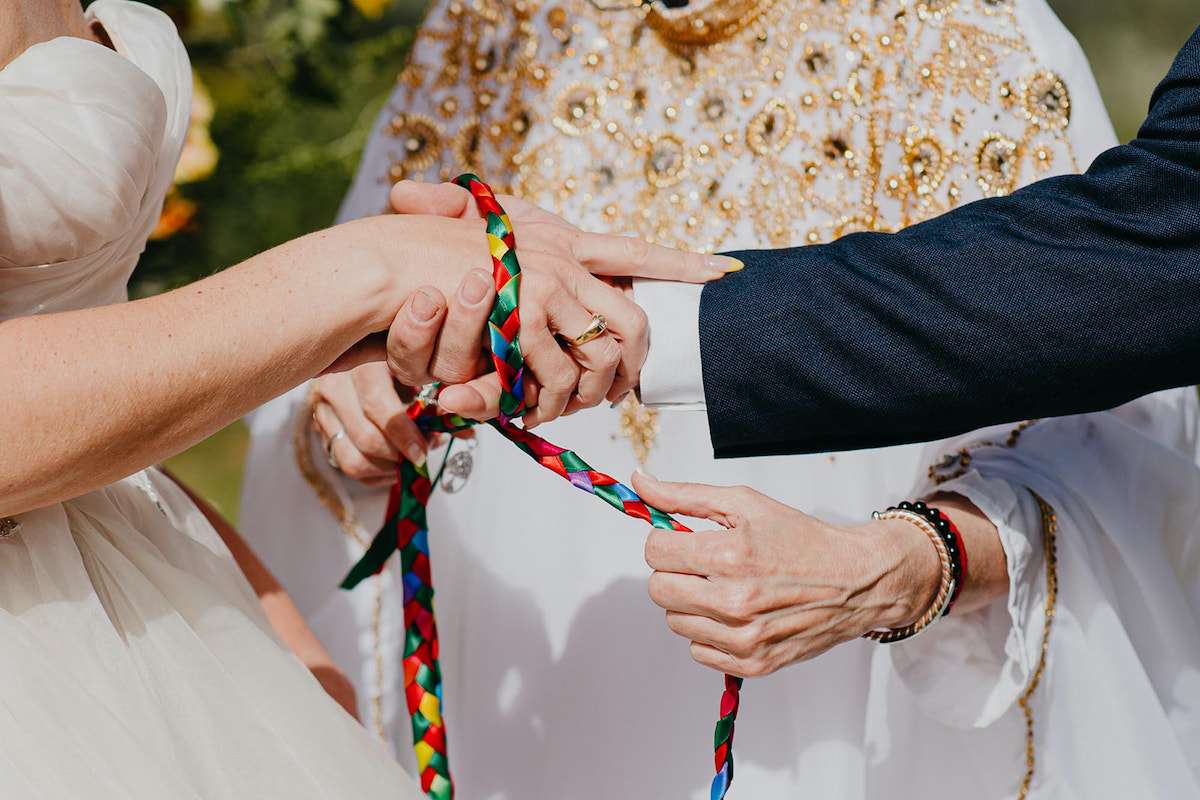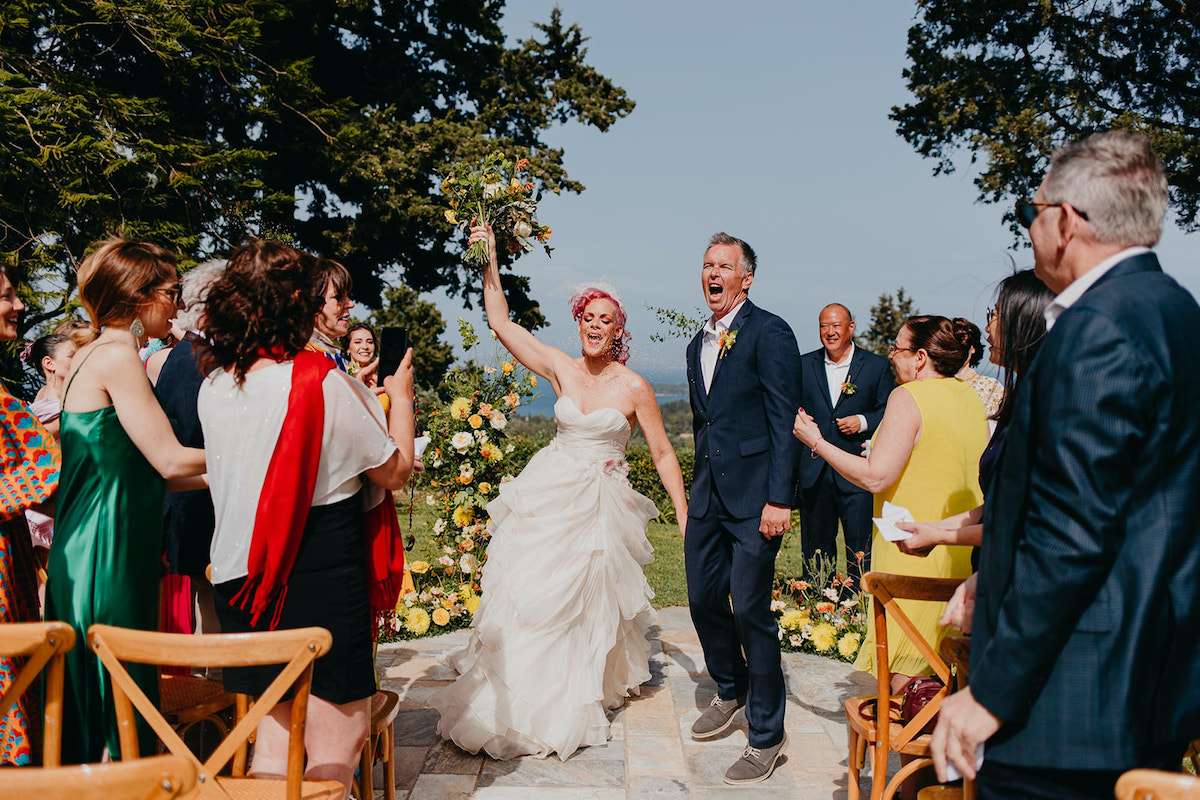 With music a major factor in their rainbow-coloured day, the couple's made careful and considered choices for their ceremony to ensure the accompanying songs reflected each entrant. "The High Priestess (our officiant), the best man and maid of honour all walked down the aisle to Ghostwriter by RJD2, Darren entered to Fell in Love with a Girl by White Stripes, my bridesmaids appeared from under a gorgeous wisteria tree to Bluebird by Alexis French, and we chose Let My Love Open The Door by Pete Townsend once we were married. The guests threw rainbow sprinkles on us as we walked back down the aisle!"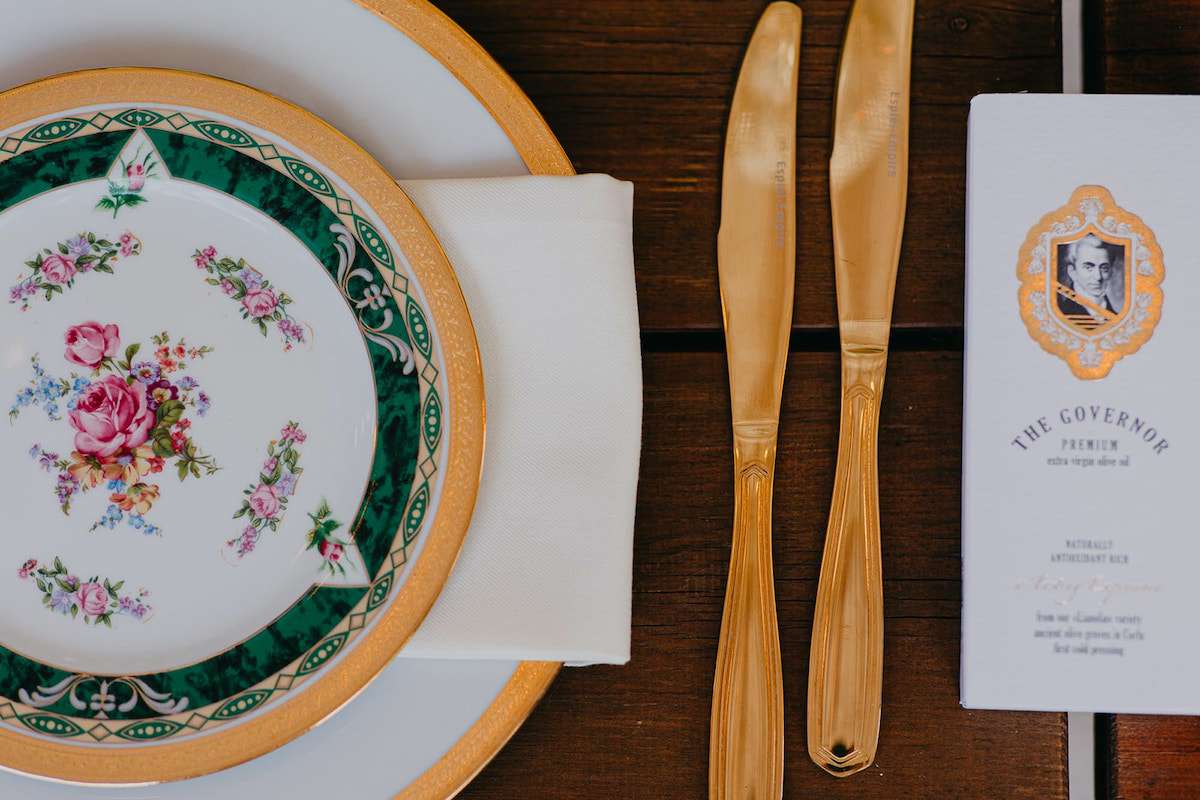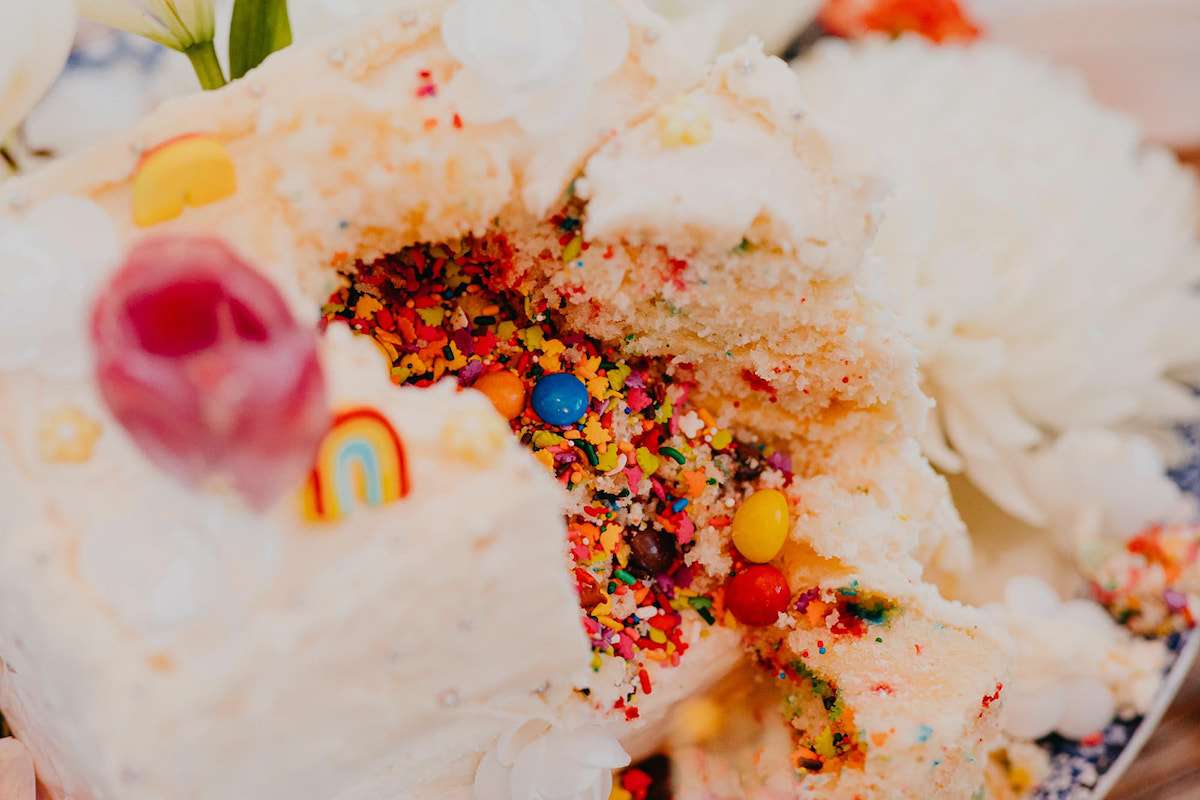 In keeping with the rainbow theme, Keelin's 'bonus mum' made them a cake. Keelin told us all about it. "The cake she made was absolutely spectacular! It was a funfetti and lemon cake, with buttercream frosting, with a huge rainbow candy surprise in the middle!"
The couple also enlisted the help of their friends, just one day before the wedding. They made a Spotify playlist and friends acted as DJ, MC and helped with recording the ceremony and getting it on Zoom for those who couldn't be there.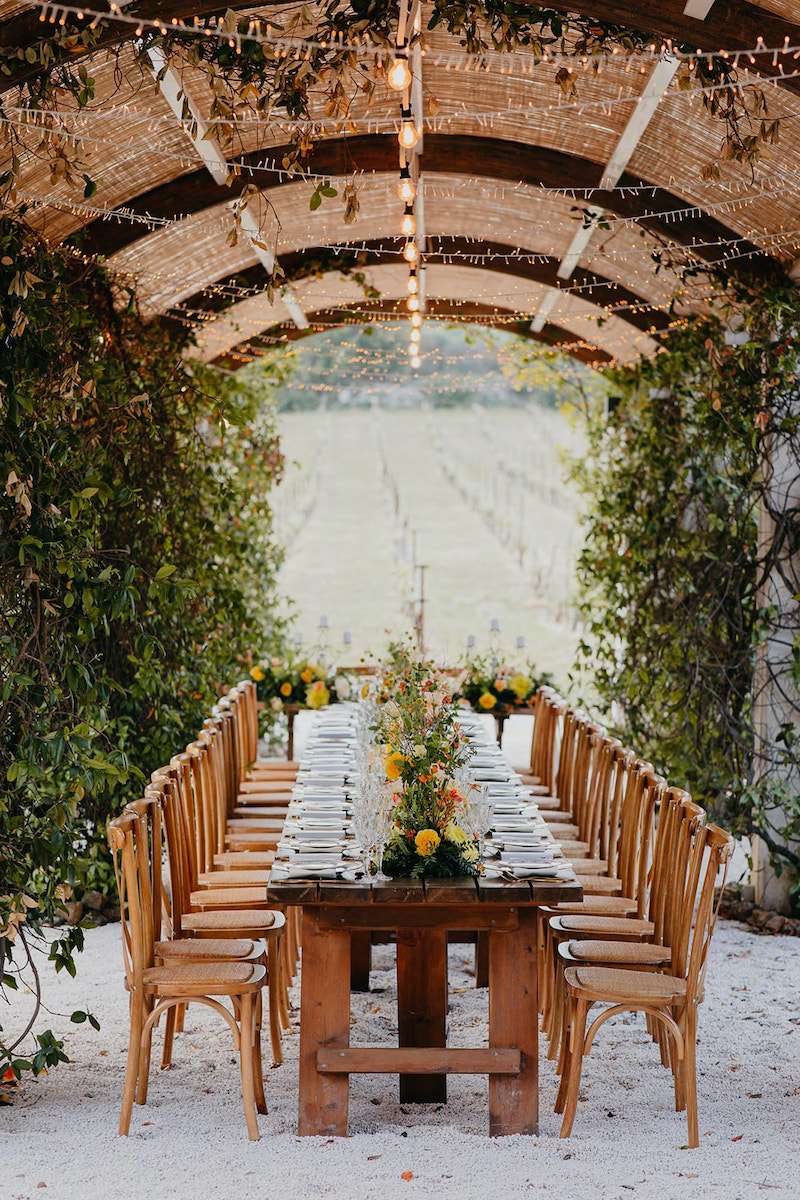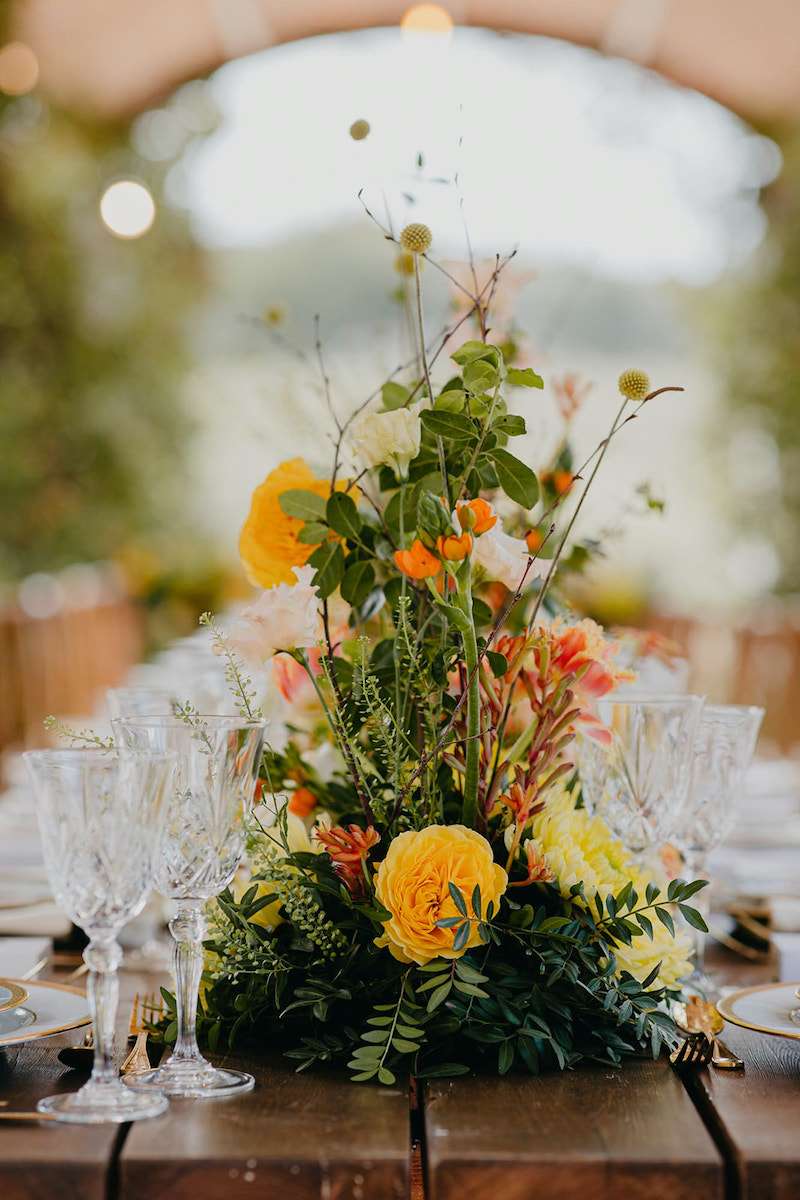 Keelin told us about her experience of planning their wedding, and the one thing she wished she'd known before she started, "That really the only thing that matters is that the couple have a great time. I was trying to please people at first and I wasn't having much fun planning. Then when I got grounded in what we wanted and the experience we wanted, it all came together."
She advised, "Have fun with this! Just do what YOU want to do! IT'S YOUR DAY. And those who want to help – trust and let them!"