Inspired to do the opposite of what they have seen so often at weddings, Amy and Nick wanted their January wedding to be the best party they have ever thrown. "As we work in the industry, we know weddings inside out," Amy began, "we knew exactly what we wanted from our day and stuck to it. In my experience, as long as people are well fed and watered, and there's great music, that's a recipe for a great time."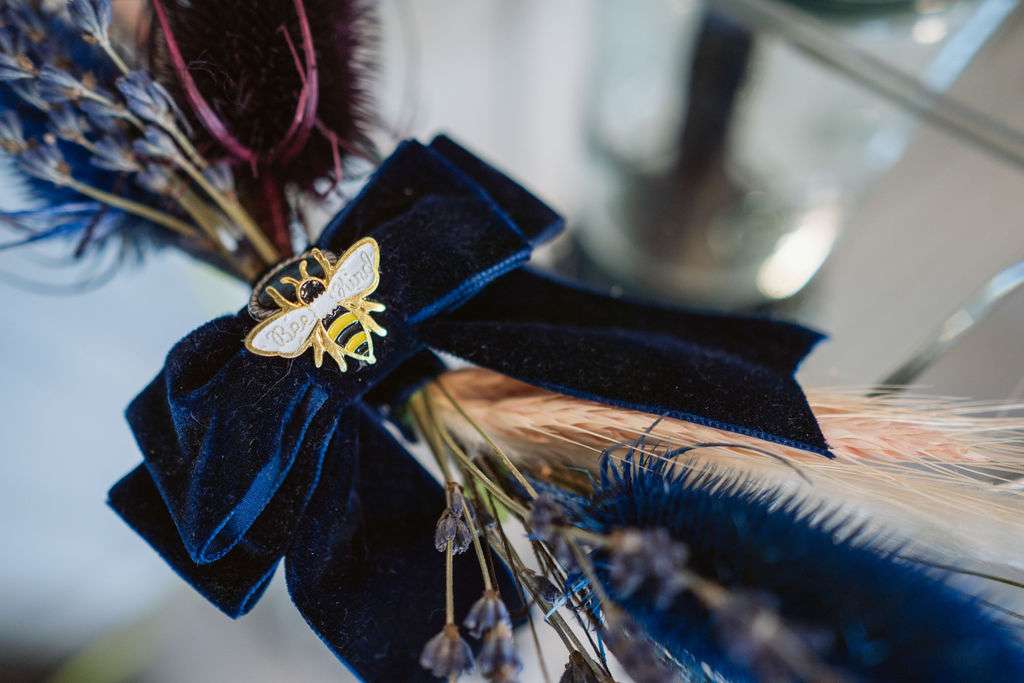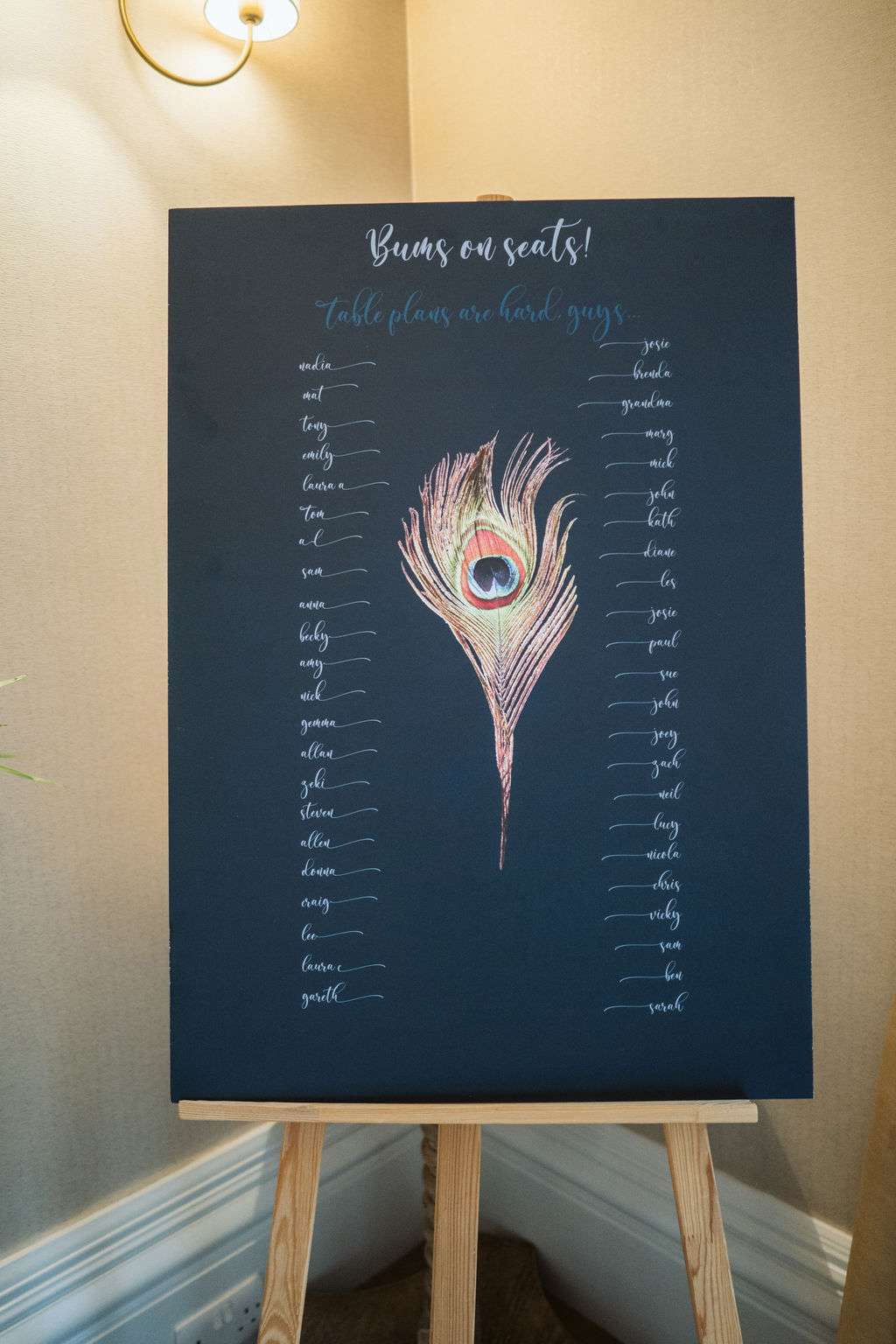 Putting this into practice, they tried not to get bogged down in the details, and did what they wanted to do, instead of what they 'should' do. Nick had a best woman and Amy had a 'brides-mate', they had flower men instead of flower girls, they made most of the decor touches and they didn't have a cake cutting or a first dance.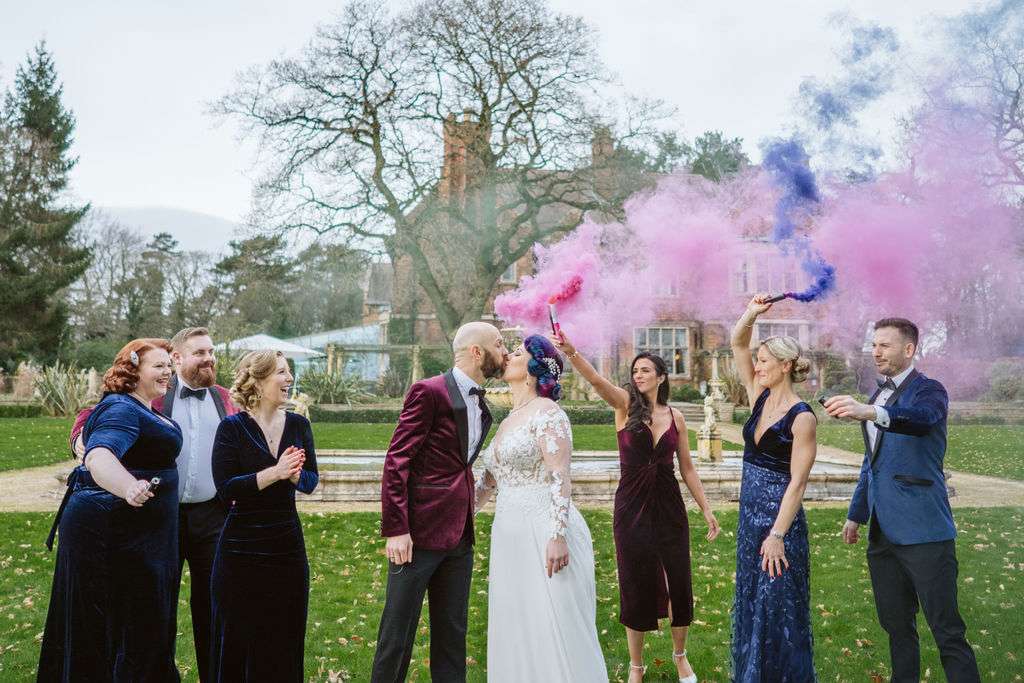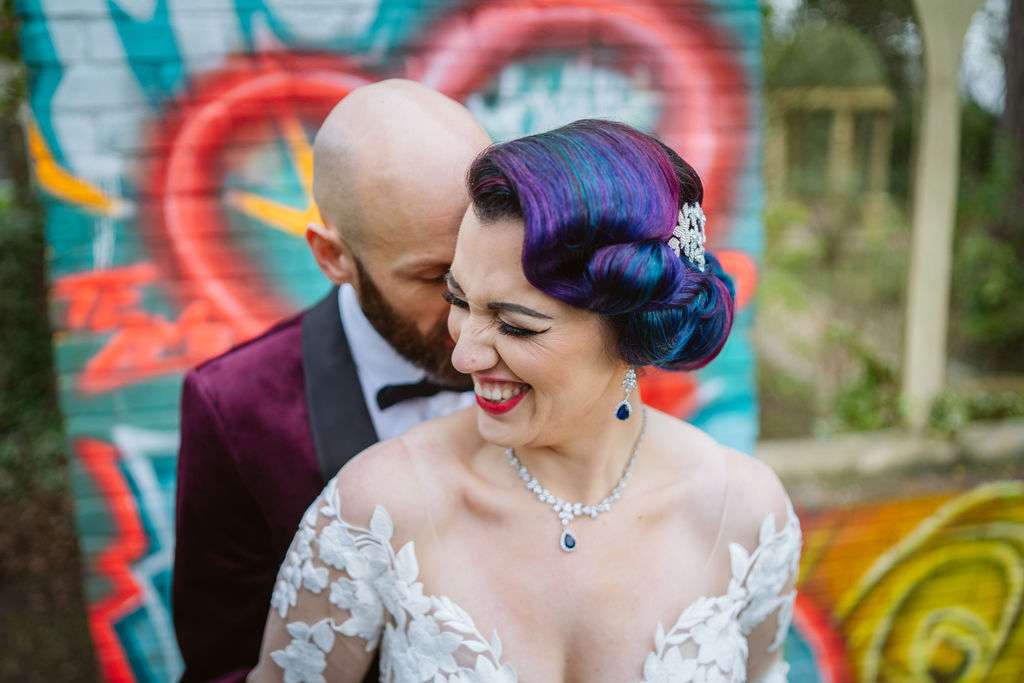 "Our ceremony was friend-led," Amy continued. "We decided to have our legal ceremony two weeks before our wedding as, to us, it was just paperwork, but our family found it quite hard to understand why we wouldn't be getting 'married' on our wedding day. However, on the day, they understood why we had chosen to do it that way and have our friend perform the ceremony!"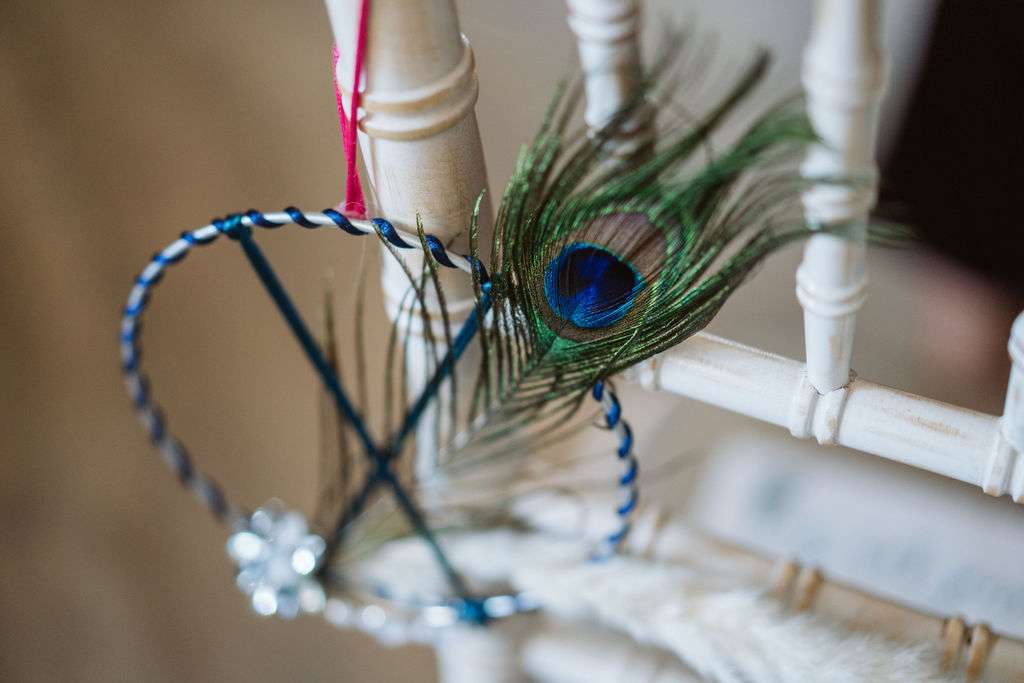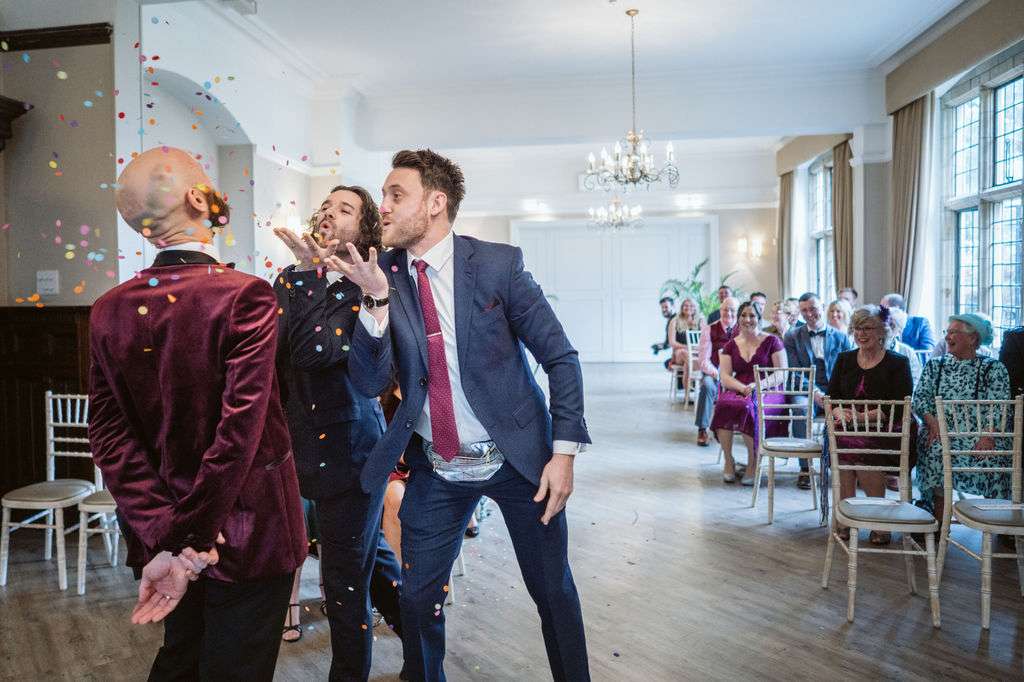 Amy walked down the aisle to I Wanna Get Lost With You by the Stereophonics and they walked out to the band's C'est La Vie, too. "Our ceremony was a complete surprise, written by our friend Lee. He used some of his favourite memories of us, spoke from his heart, and had the guests laughing, in fact, a few people thought he was a professional celebrant! We had two friends do readings, one which was picked by them, the other picked by us."
Their vows were light-hearted and not serious or mushy, including promises not to carry on watching a Netflix series they'd started together and to make each other bacon sandwiches when they're hungover.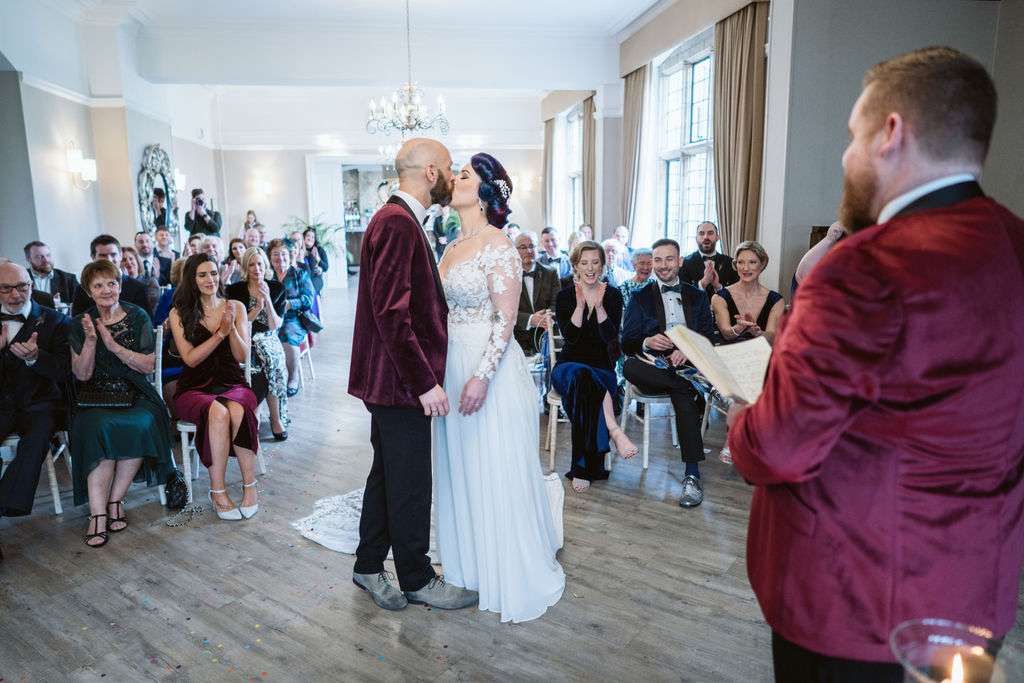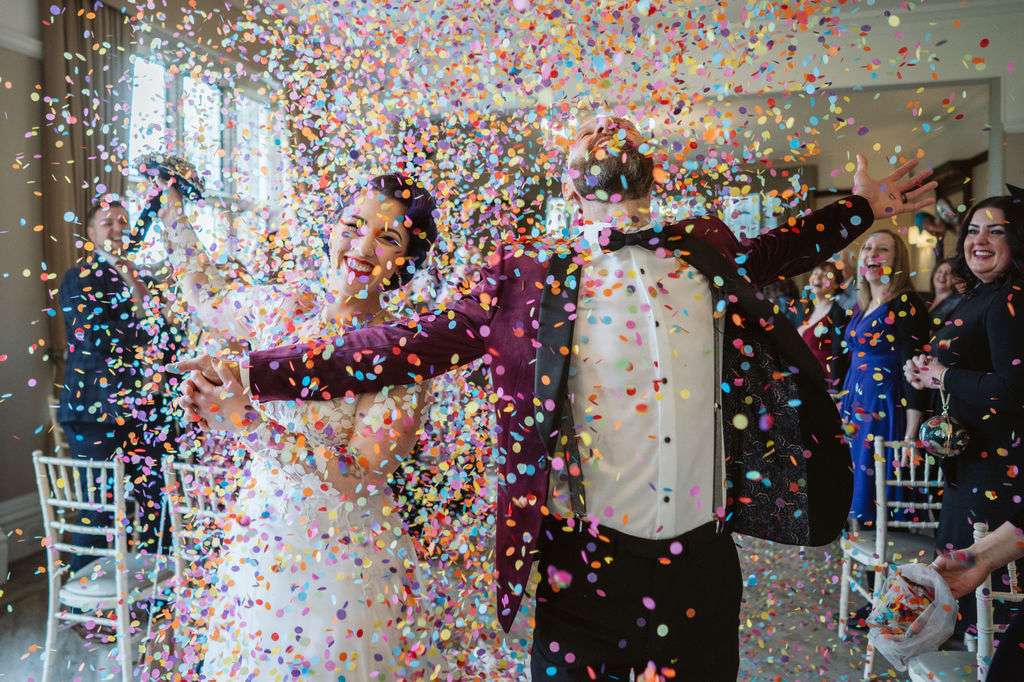 The reception was one helluva party, with the dancefloor filled all night, an eco glitter bar for festival faces and the bridal party donning light-up trainers. "Seeing everyone let loose, enjoying the crisp wall, the treat table and the dancefloor was my favourite part of the day," Amy reminisced. The different glitter designs everyone thought of were awesome, a real talking point and bonded everyone together in the silliness! The sparklers were great too, really fun seeing everyone having a bit of a laugh with them."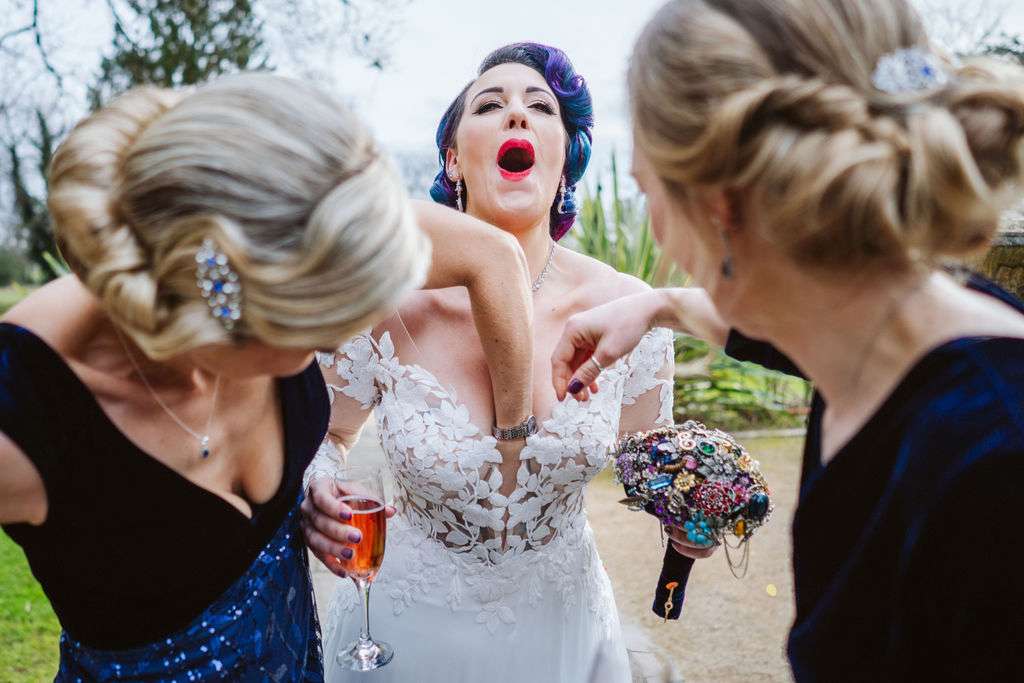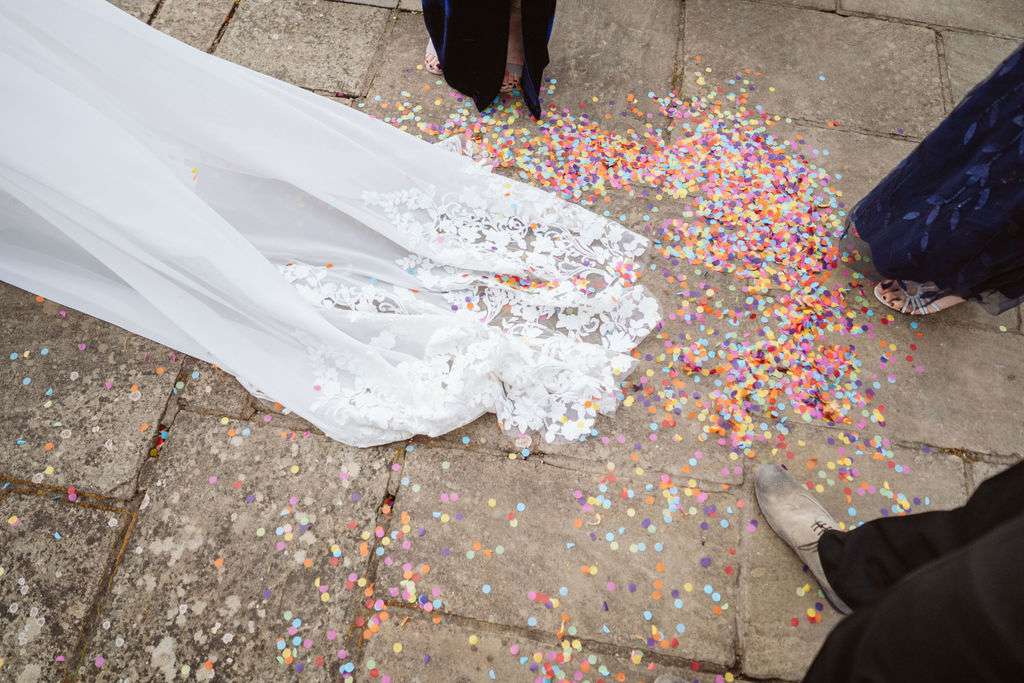 "DIY'ing things like stationery, my bouquet and our dessert table saved us money (but be aware, it does cost you in time and energy, and tears if you are a bit hormonal!) but also keeping our day guests to a smaller number and then inviting our evening guests earlier meant that we didn't have to feed a large number of people in the day, but we got more chilled out time with everyone after lunch and before the speeches and party so it was both a time saver and a great choice for maximising fun time with friends."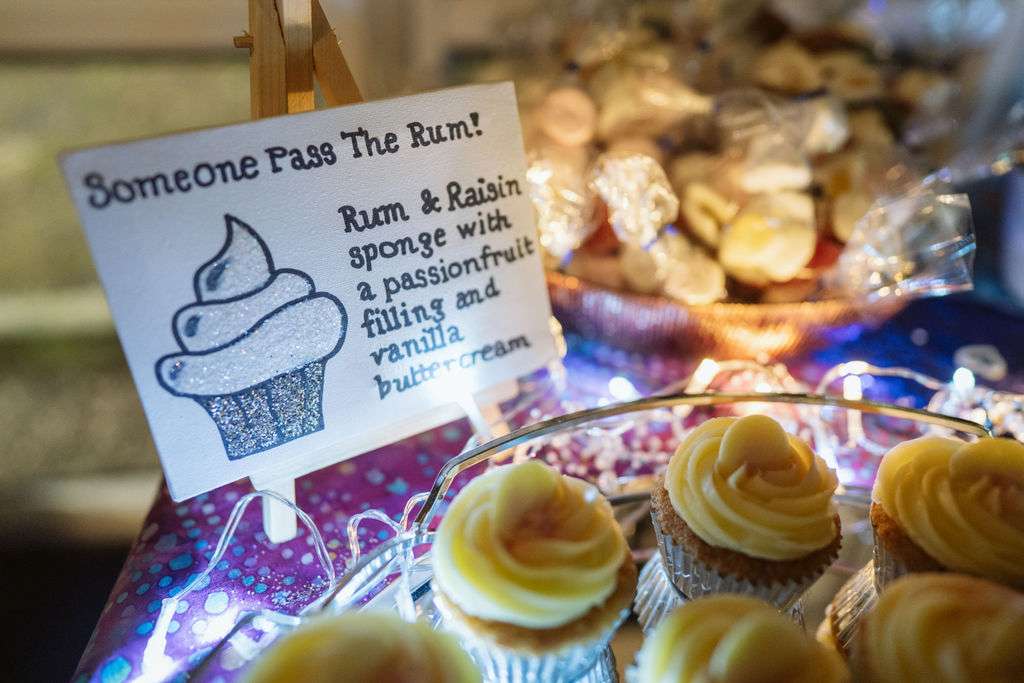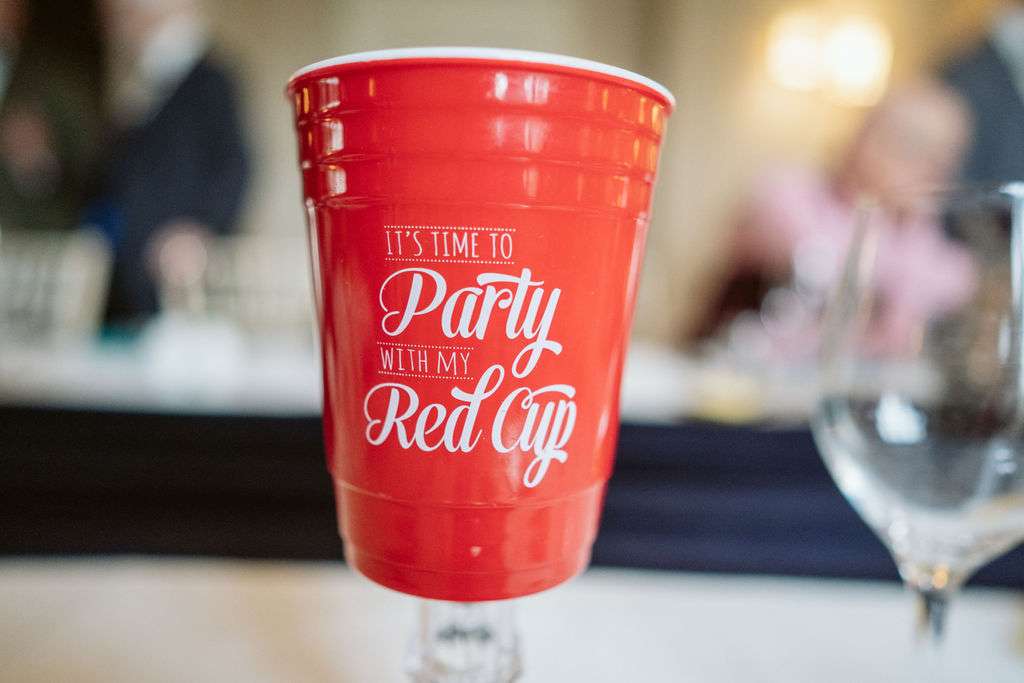 "Don't let your wedding become more important than your marriage," Amy concluded. "And don't listen to anyone else's opinion if you are doing what you want. Everyone has an opinion, but your day should look and feel like you. Don't be afraid to mess with the schedule, the 'normal', and know that the people who cherish you will come along for the ride even if they don't understand it."