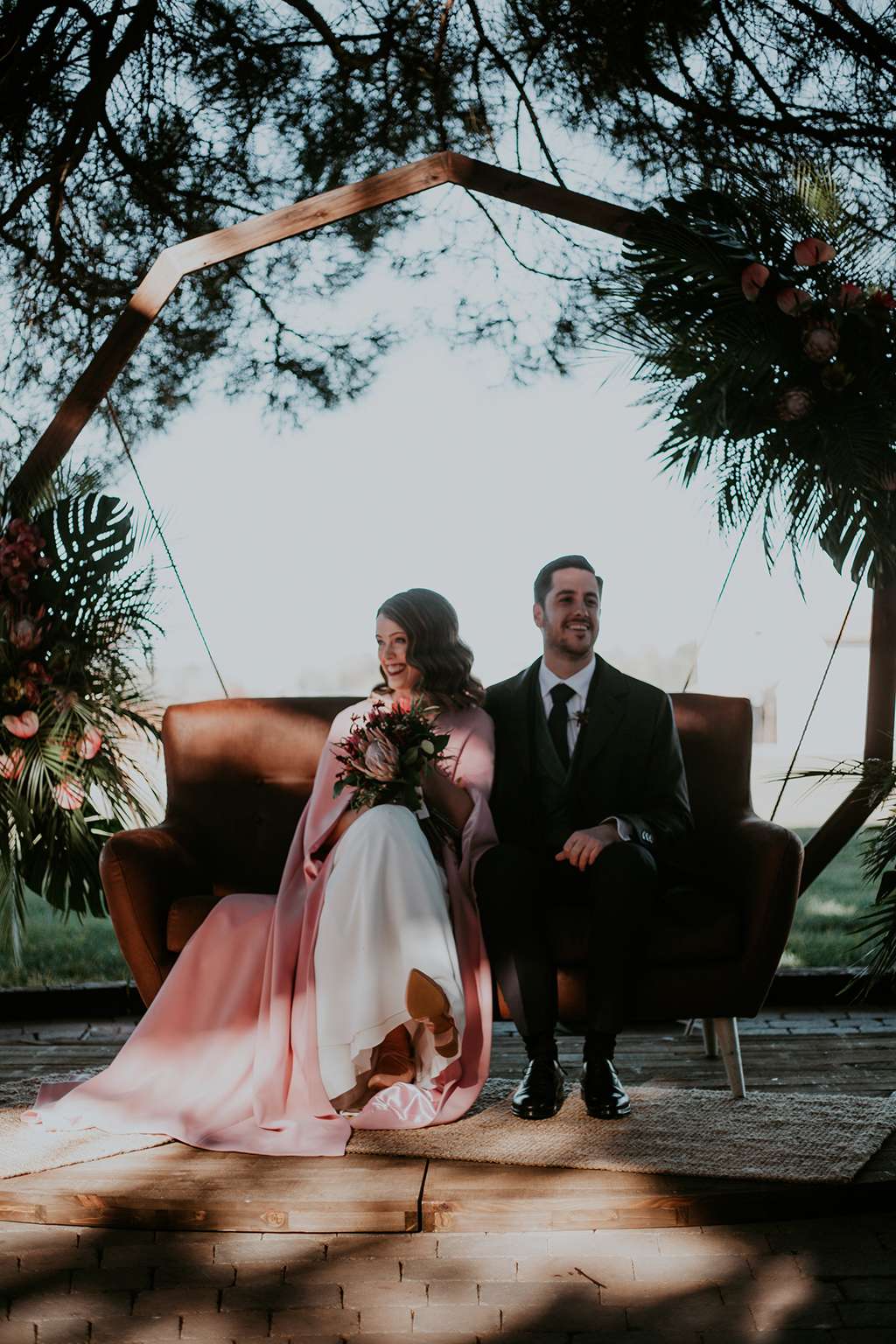 Noemí and Iñaki met seven years ago when they were introduced by a mutual friend and have been inseparable ever since. Inspired by their love of tropical plants, geometric shapes and intense colours they worked with planner and stylist Suspiratie to create a tropical theme that worked with the existing styling of their venue.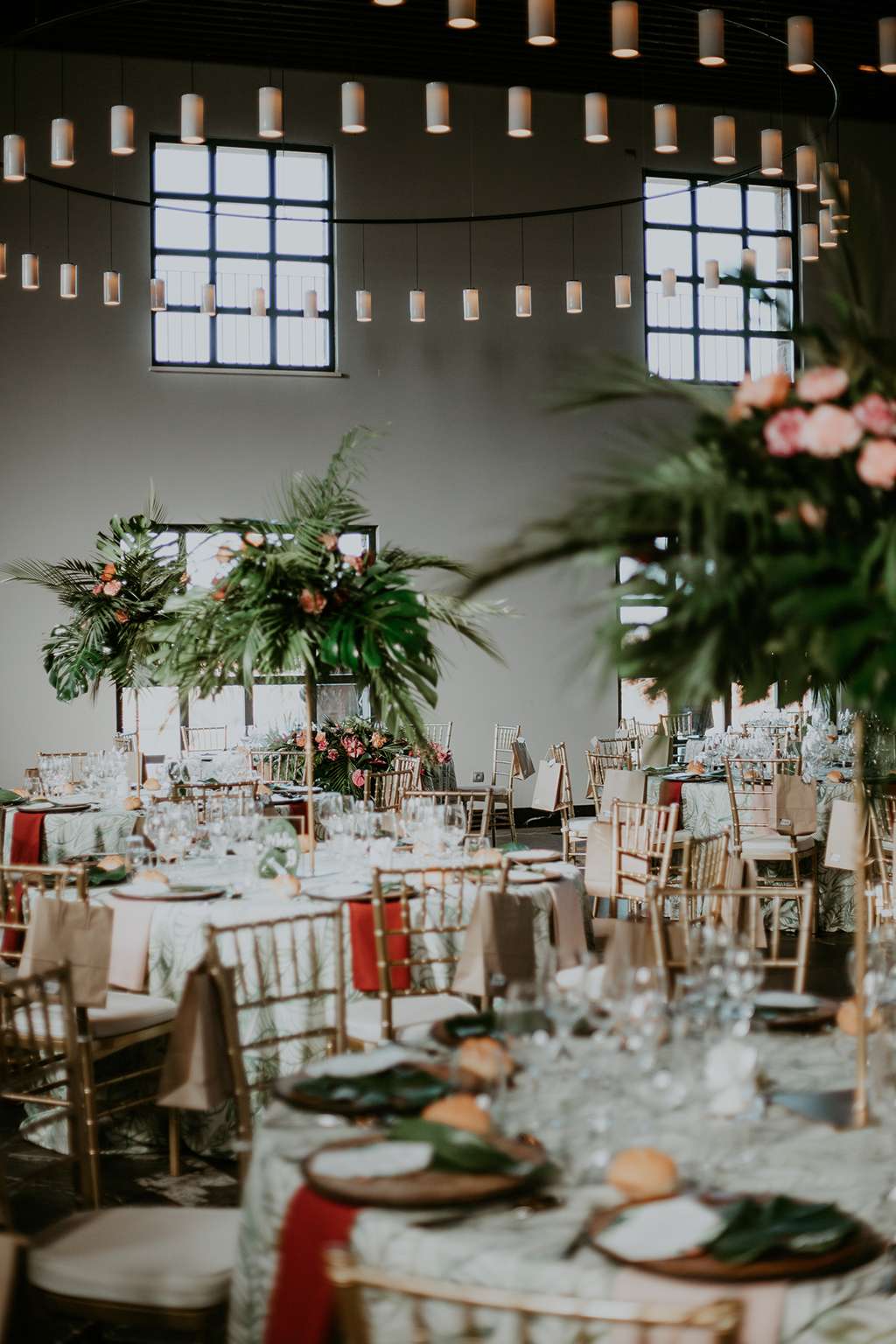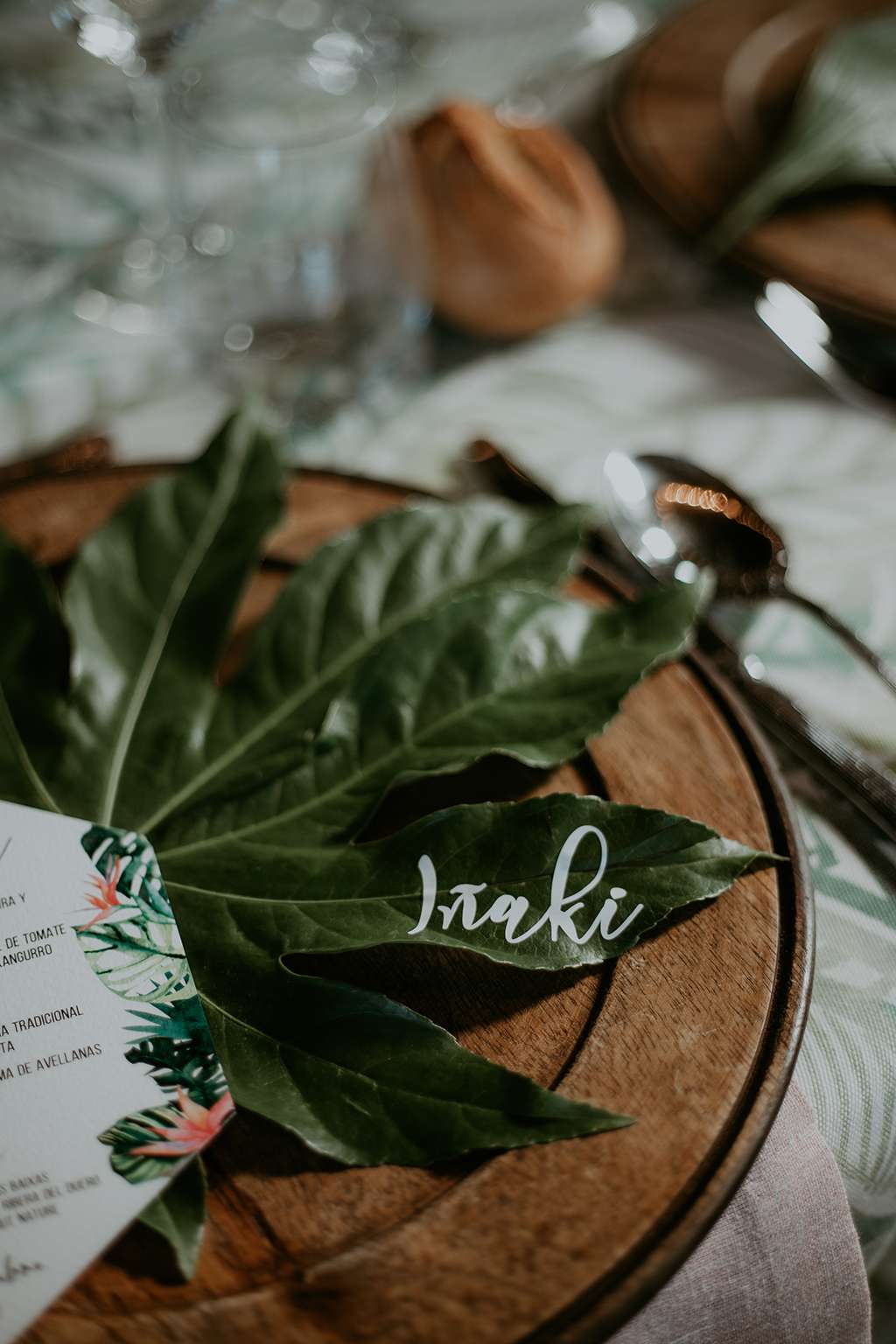 They chose Finca Valdemora in Leon, Spain, to host their November wedding day for its' easy yet chic, casual but elegant feel. They wanted distinct areas for the different parts of their wedding day – ceremony, cocktails, banquet and party, and based the rest of the décor around the original styling. As they don't live nearby, they relied on their planner to take care of everything, which they said made the process much easier. "Delegating was our favourite part of wedding planning," Noemí laughed. "We work a lot and didn't have much time to dedicate to it, so outsourced everything."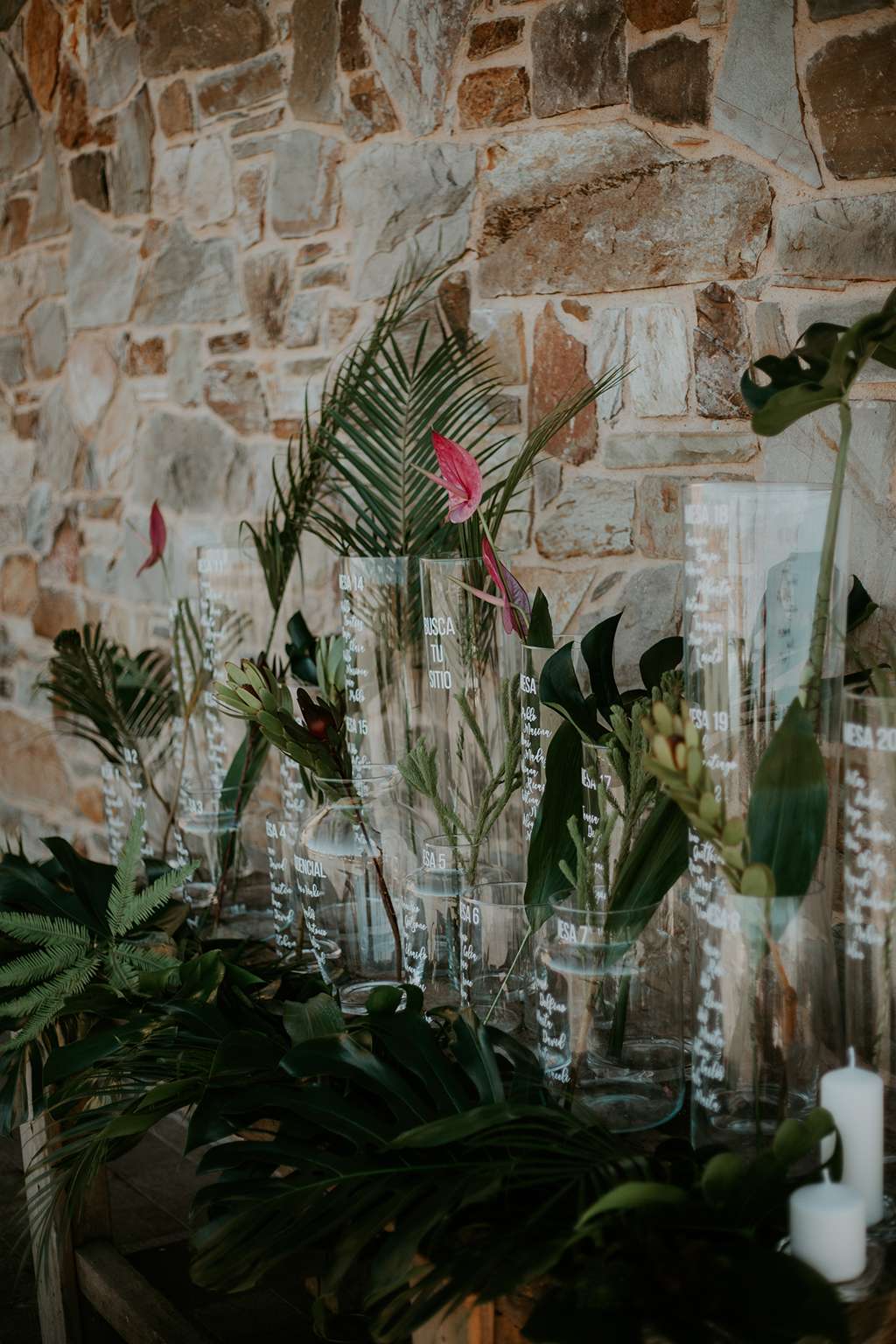 Noemí chose a Pronovias gown with Lalebú shoes and Atelier la Caprichosa accessories. Her pink cape was an extra addition when they had to change their date due to COVID restrictions. Iñaki wore a suit by Sastrería Aldabadetrku.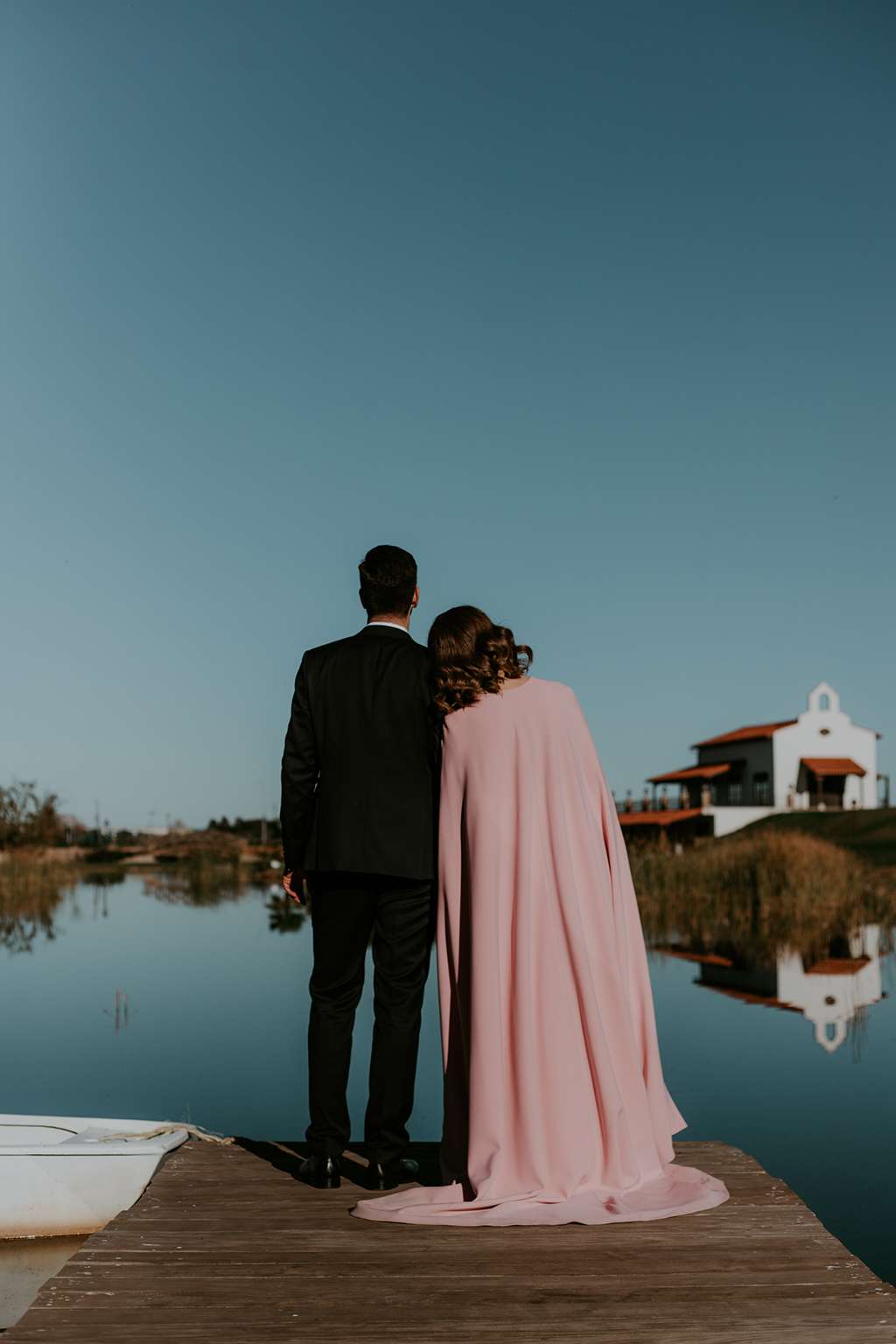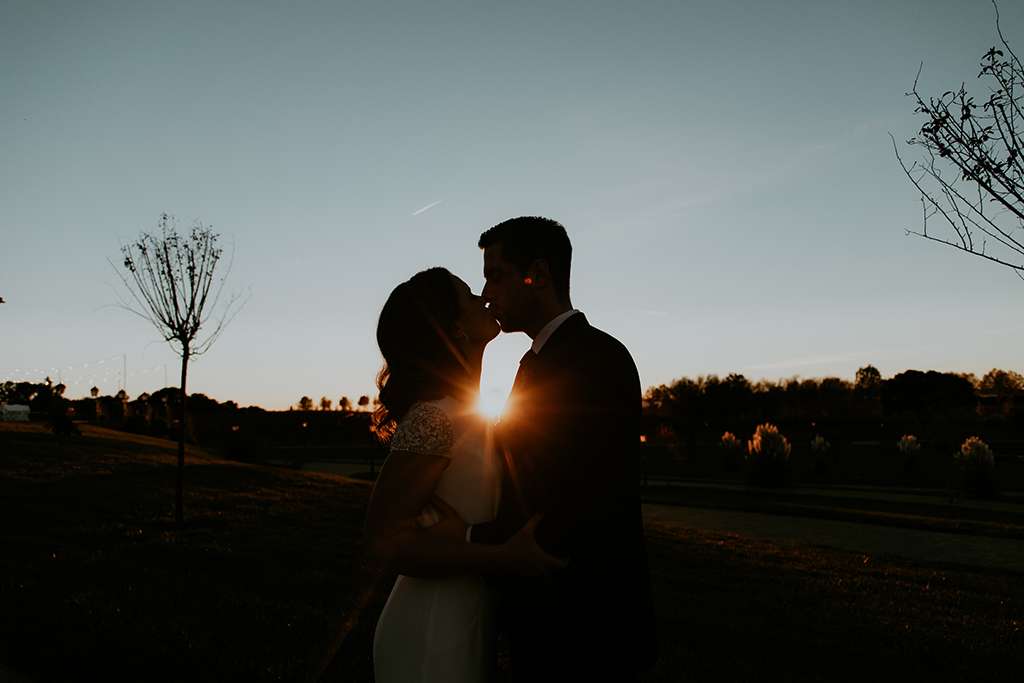 They had a civil ceremony, 'full of emotional moments' with one of their best friends as the master of ceremonies. They both love indie music, so Noemí walked in to Angels by The XX and Iñaki to Yes I'm Changing by Tame Impala. "Our friends surprised us by playing a tamborrada and dancing an aurresku, both very rooted in traditions and festivities of celebrations in the Baque Country, where Iñaki comes from."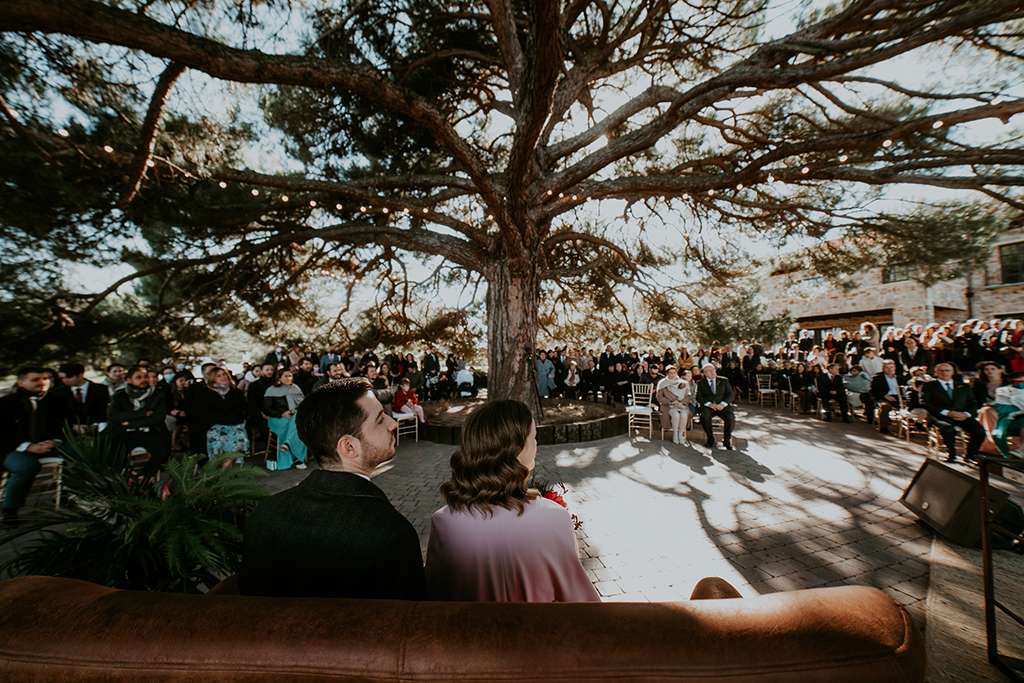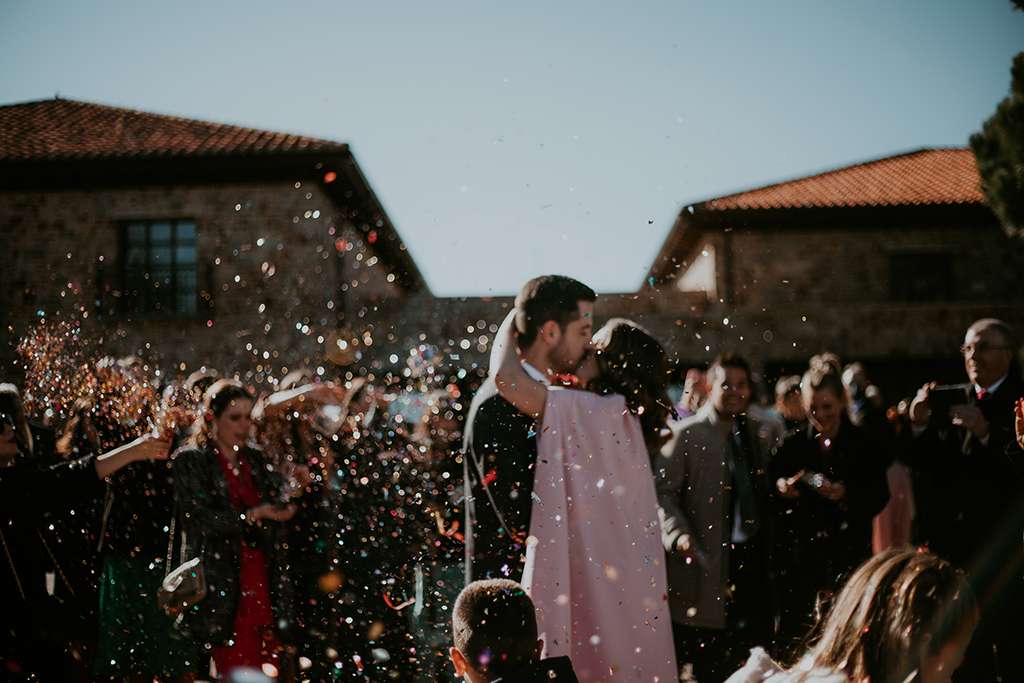 Their favourite moment of the day however, was their rapturous welcome to their banquet reception. "It was completely crazy, it was definitely a warning for what was to come next. Most of our guests were young friends, so they partied accordingly!" she said.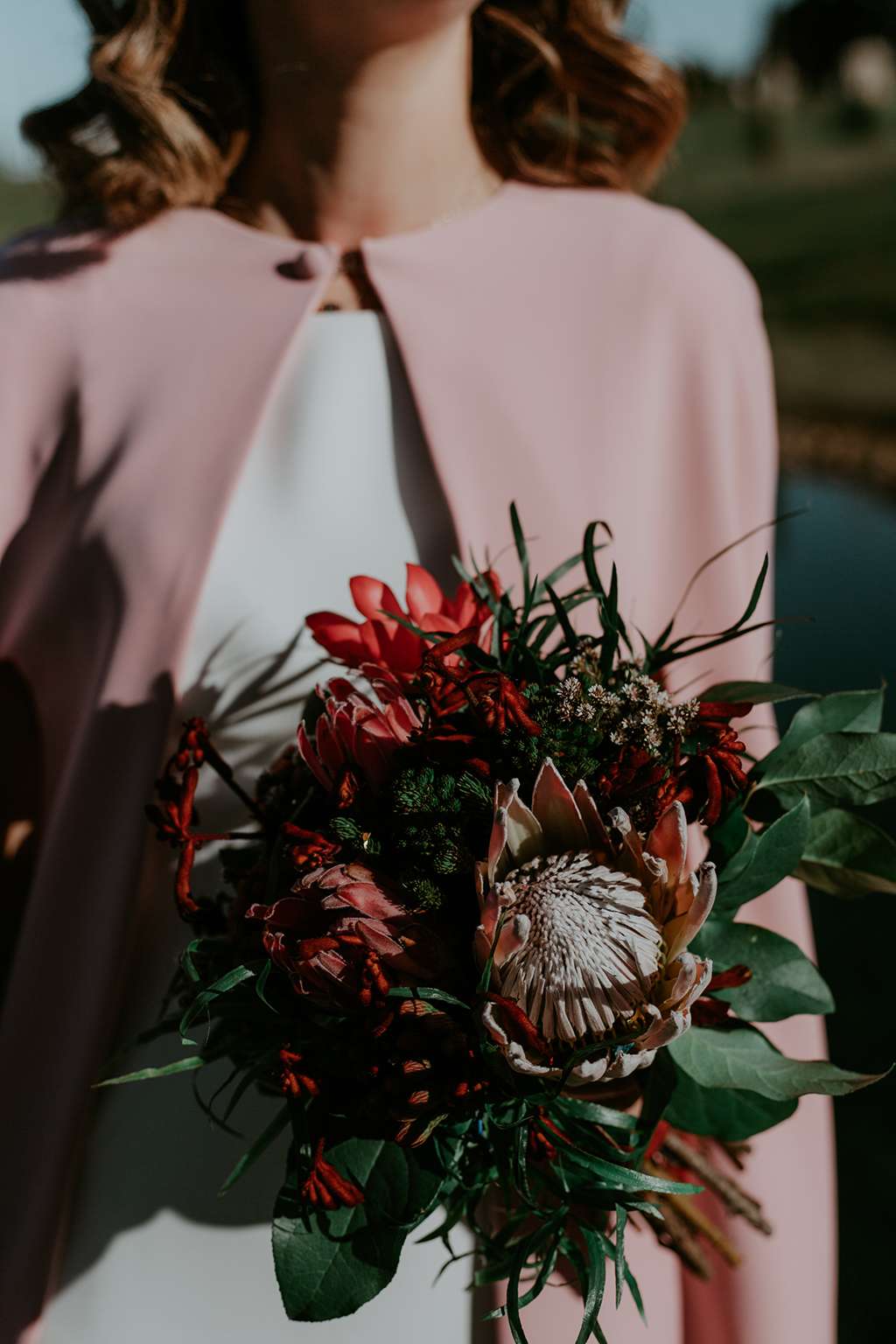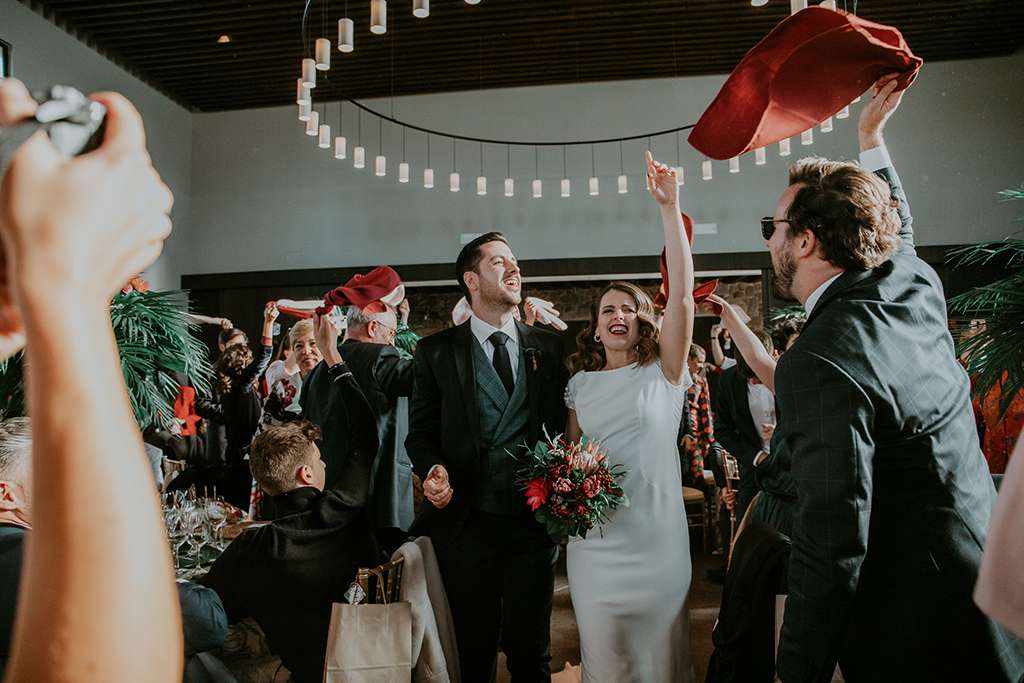 "Enjoy the process and relax," the couple advises future couples. "Take it easy and remember that it's a time for love a celebration – nothing else is really that important, so keep that in mind."