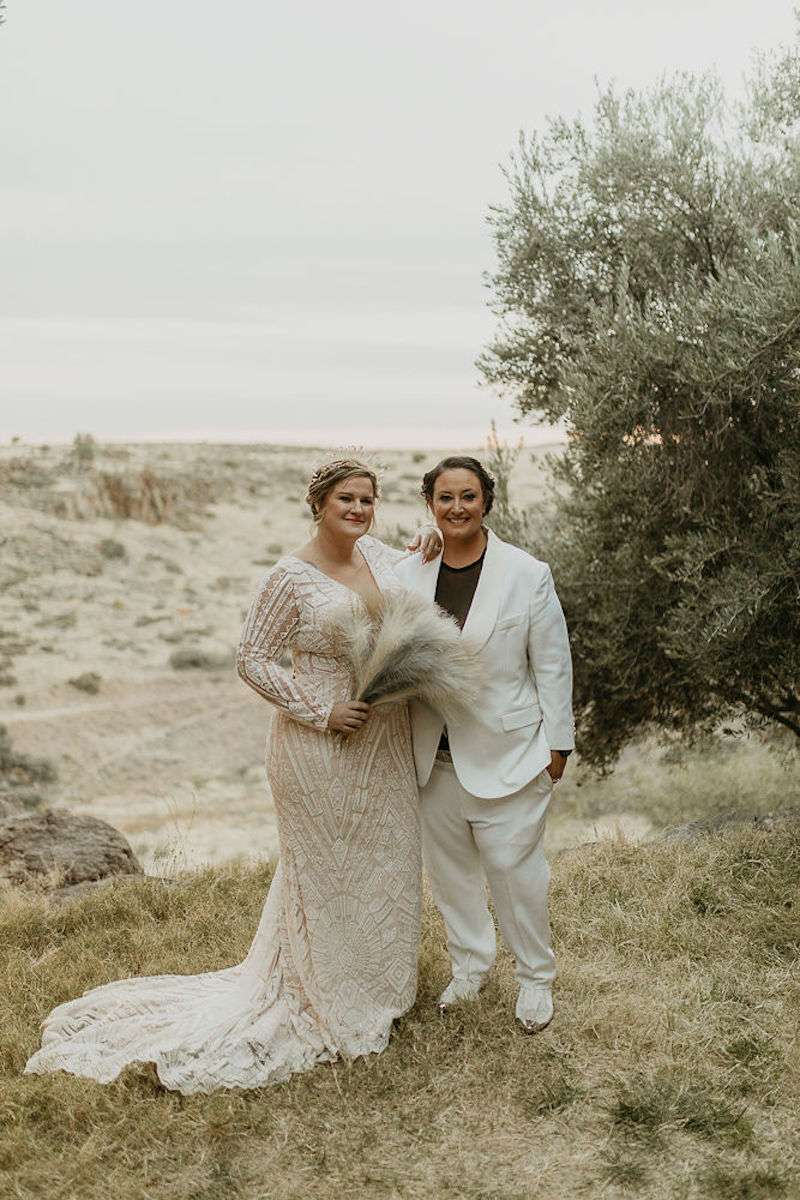 Hosted at a sustainable artist community, Arcosanti in Arizona, Lauren and Caitlin incorporated a gorgeous celestial theme to their day, with a timeless feel and plenty of sparkles. They didn't have any single use plastics in the day, nor did they want anyone involved to conform to any gender roles.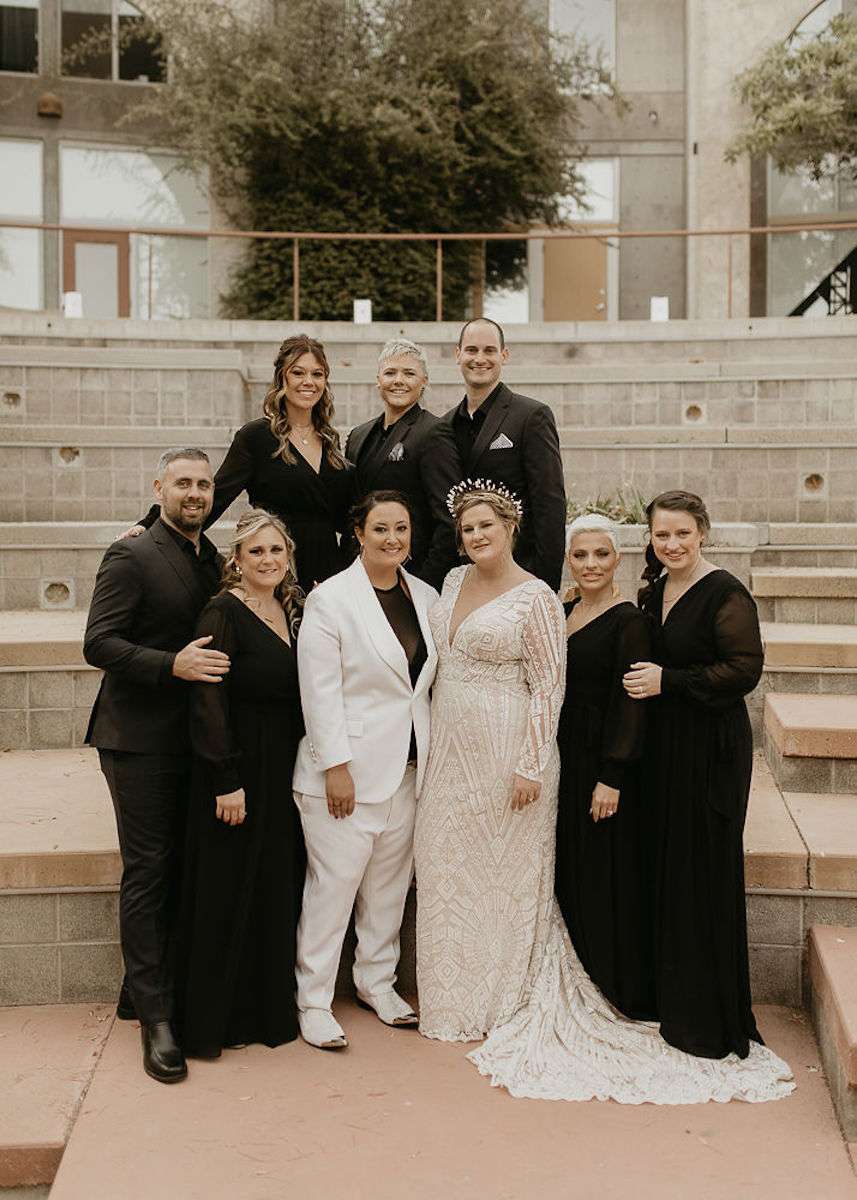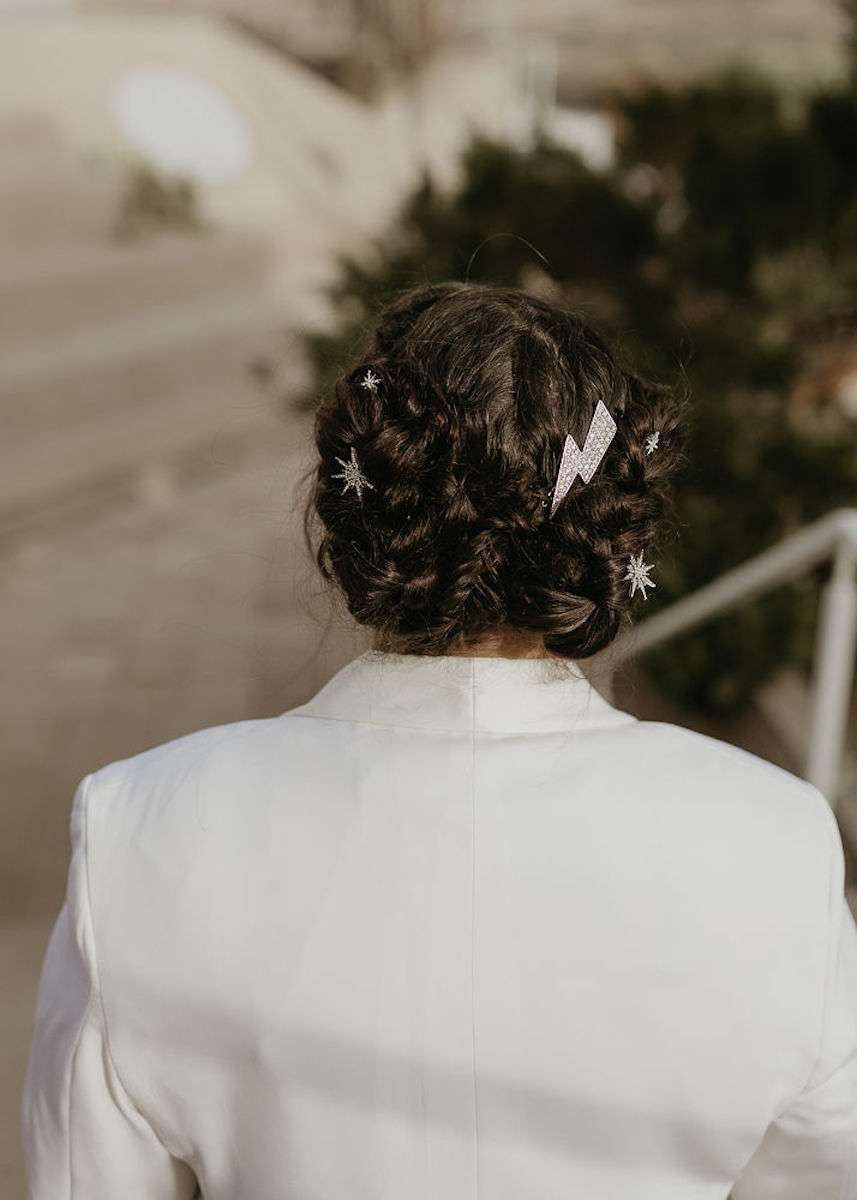 They told us, "Watching it all play out was the best thing about our wedding. Having it all pull together to create the celestial theme we wanted was a very beautiful and fun process. Finding a spot off the beaten path was a big challenge for us. We wanted to create something that reflected us and our love."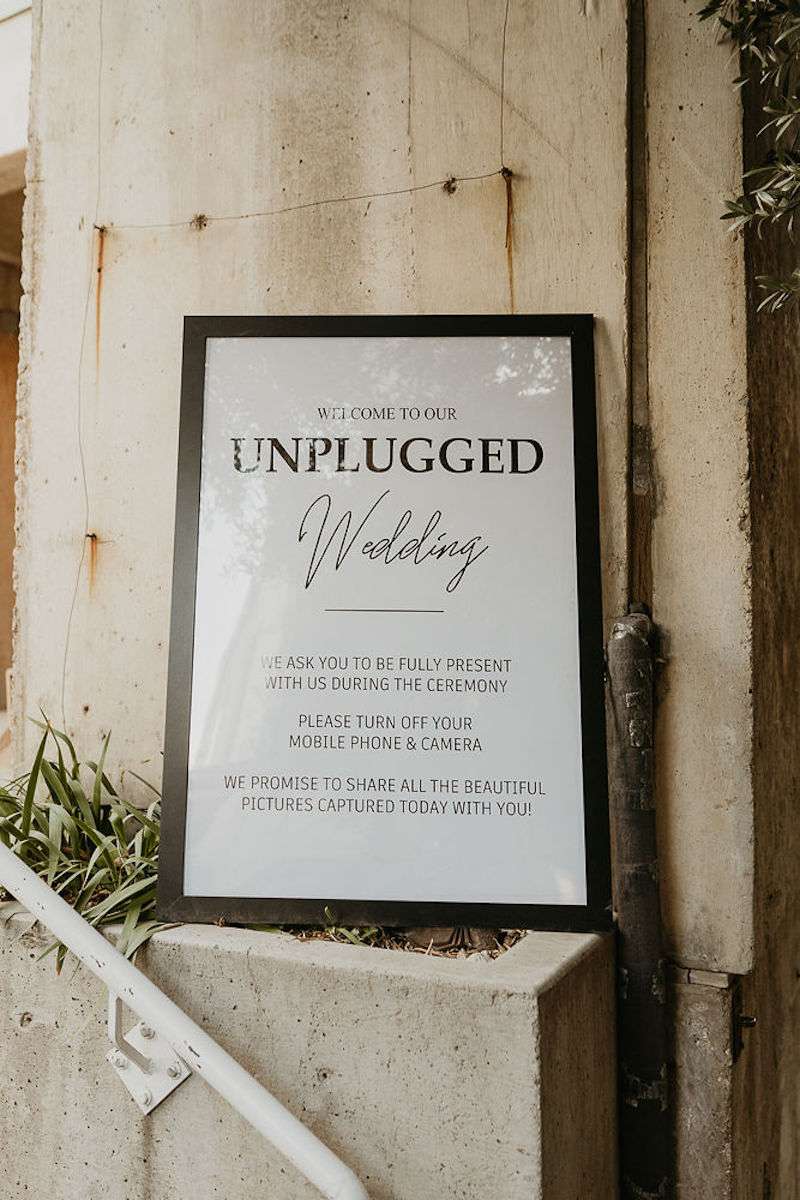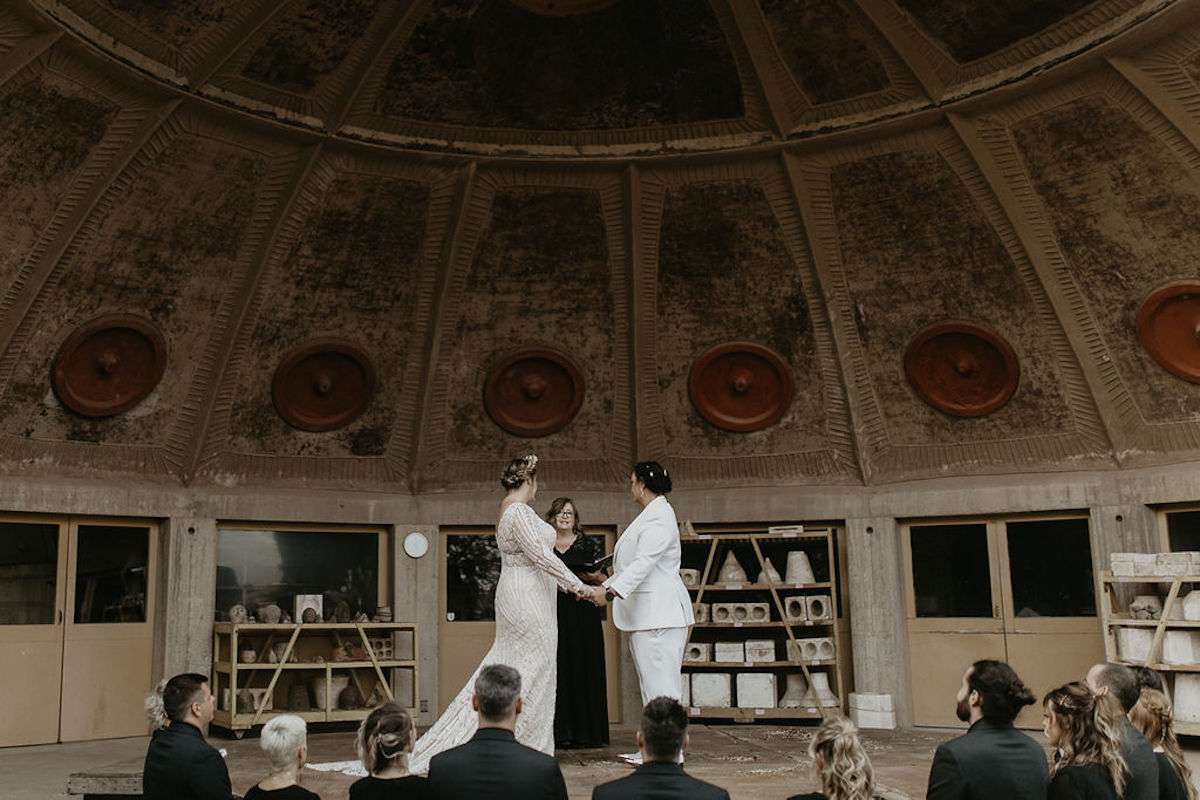 They chose to have an unplugged wedding, asking guests to be fully present with them in the ceremony and promising to share all the pictures afterwards. Caity continued, "Both of us walked to different songs, Caity's sister married us, we each wrote our own vows as we stood on the ceramics studio platform surrounded by art and creation as we created our life together."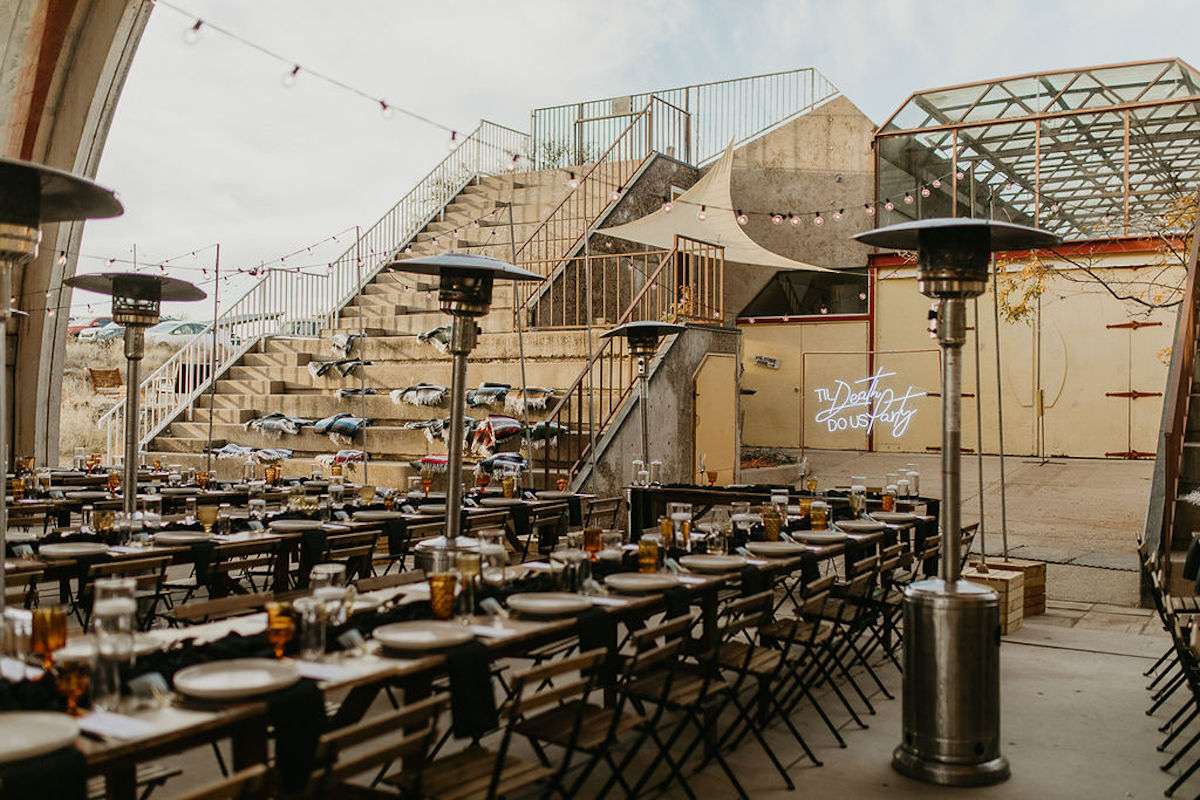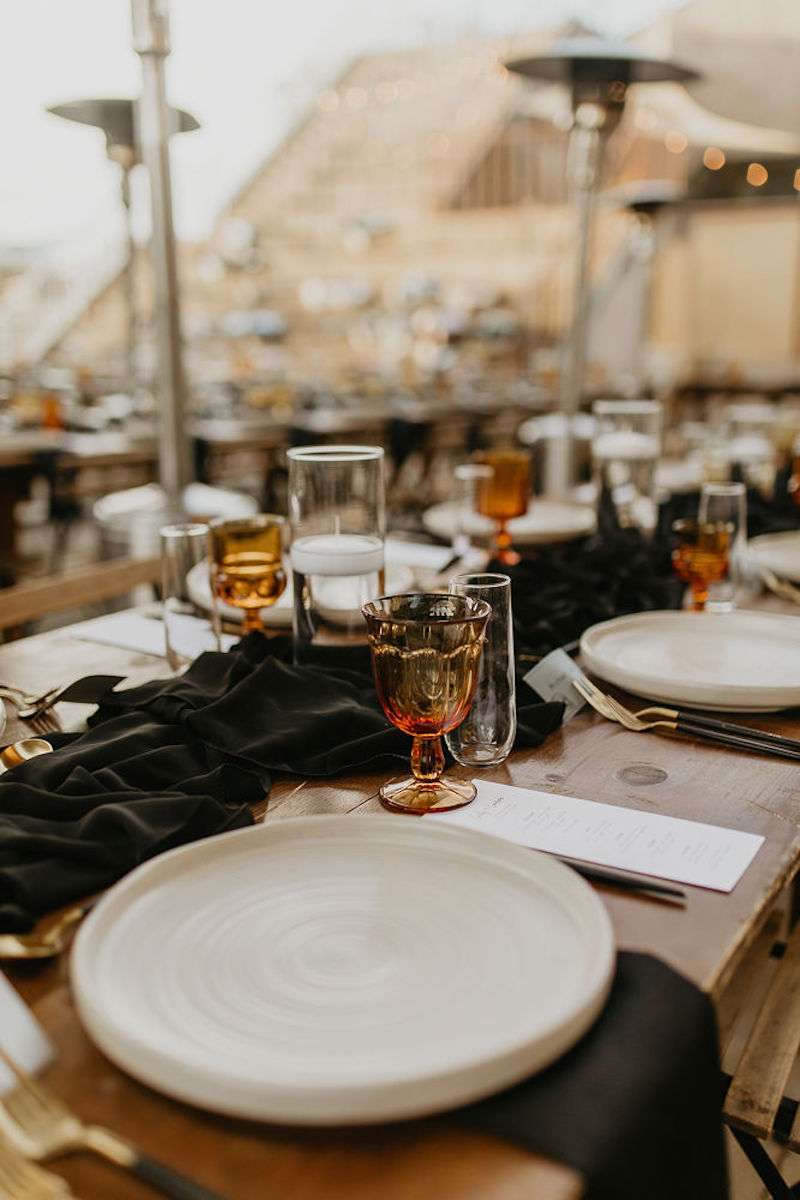 DIY projects were also a big part of the day, as the couple created a cigar lounge, a copper frame for their neon sign as well as the bouquets and boutonnieres and table settings. They saved money by not buying flowers as they didn't feel like they needed them. Instead they used candles and a neon sign for ambiance.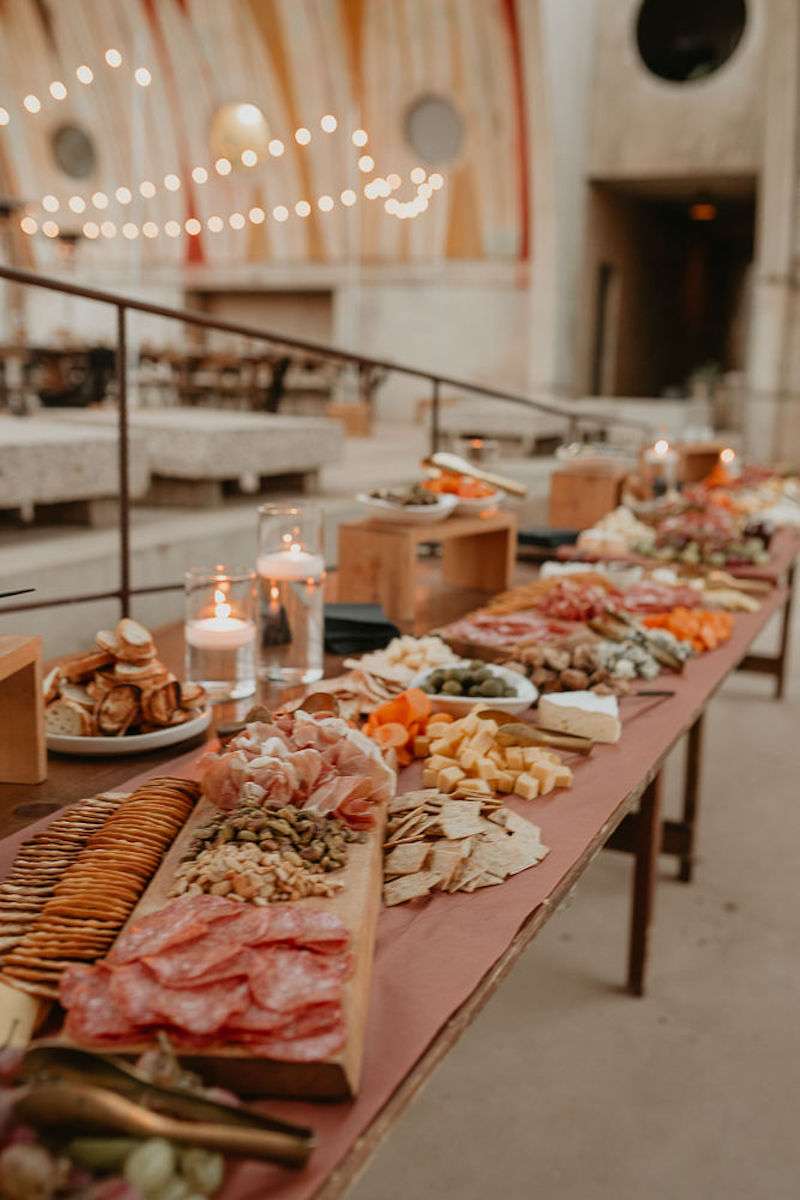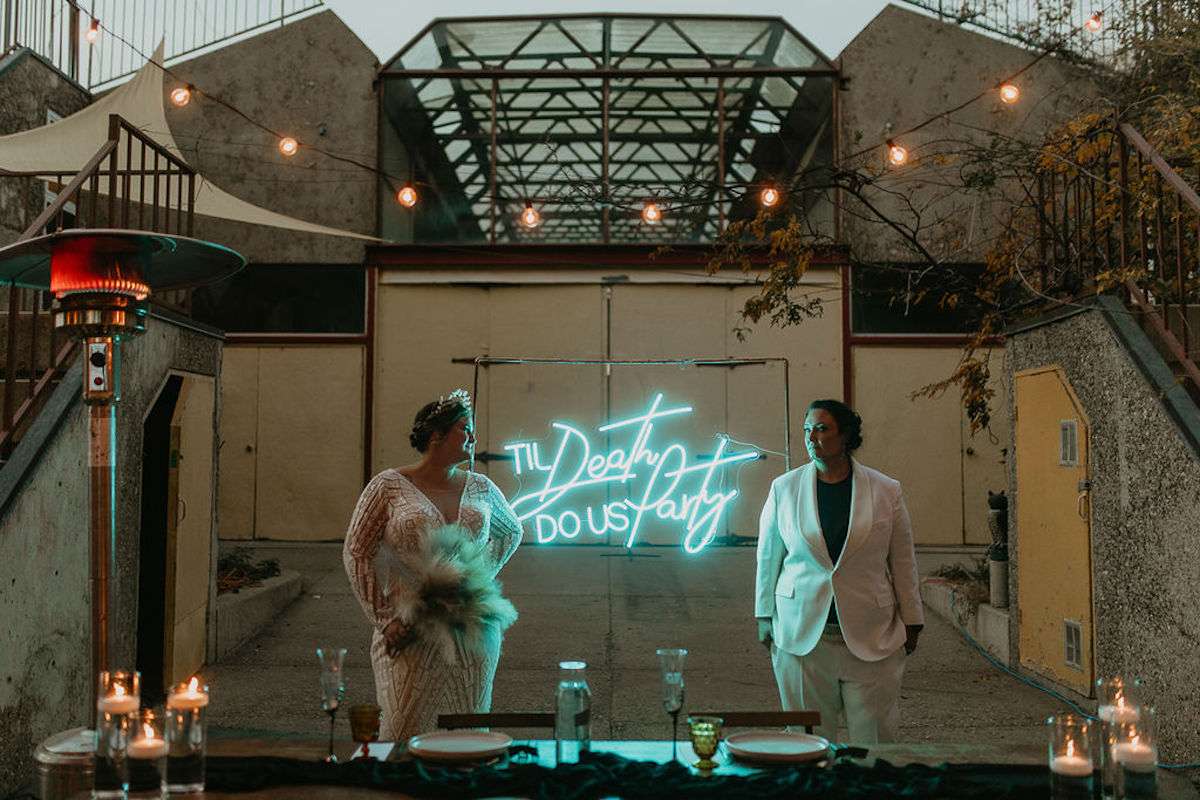 Their biggest expense was food and alcohol, as they explained, "An open bar was super important to us, so guests could vibe and enjoy their entire night. Wedding food has a reputation of not being fabulous, so we wanted to change that!"
"Our favourite part of the wedding was taking photos, and being in the same place as all the humans we love", they concluded. "It always goes perfectly, maybe perfectly imperfect, so just take a breath and enjoy."