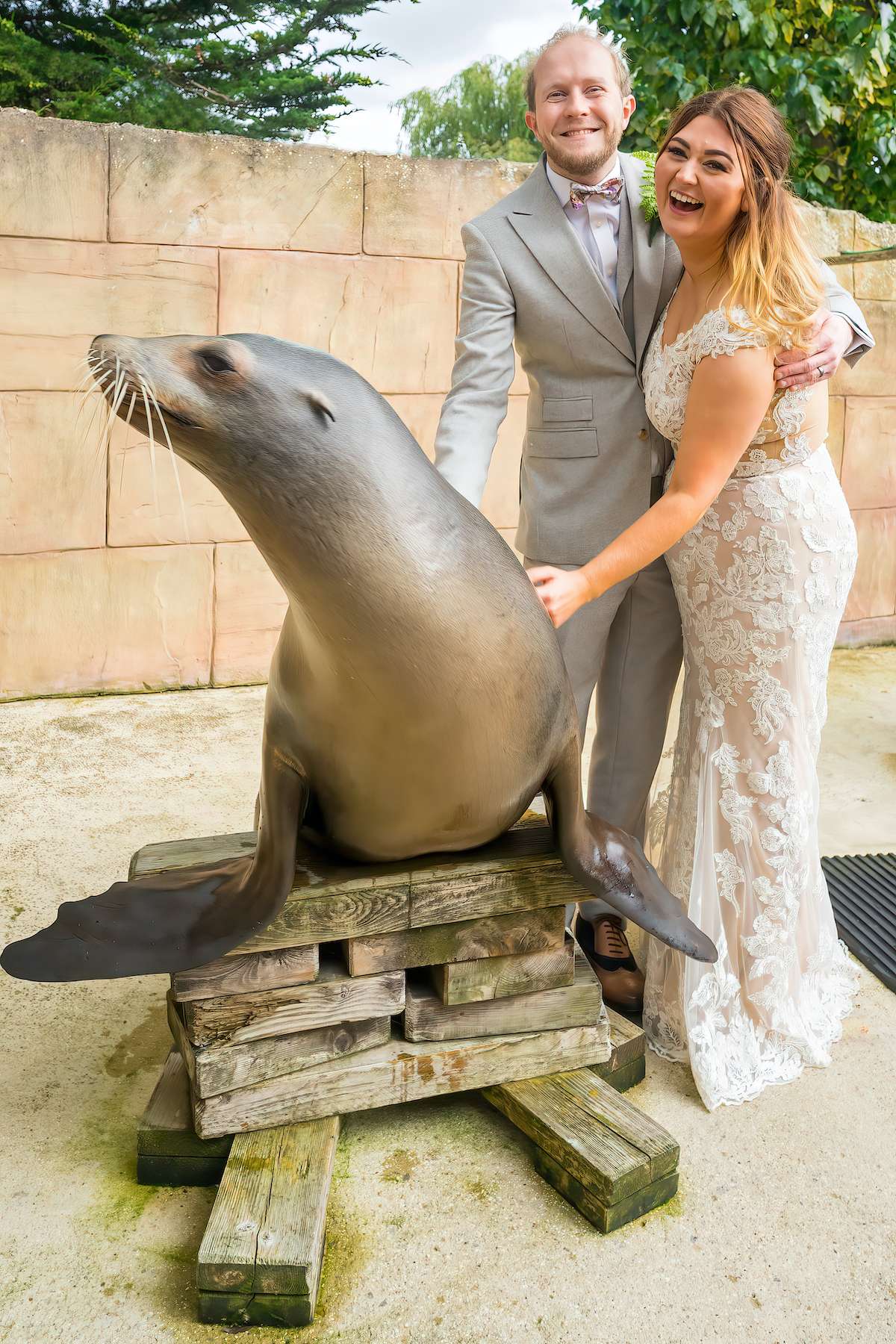 With a parrot delivering the rings, welcome drinks with penguins, a couples shoot with a sealion and a few lemurs thrown in for good measure, Fern and Scott's wedding was a celebration of their love of animals as well as each other.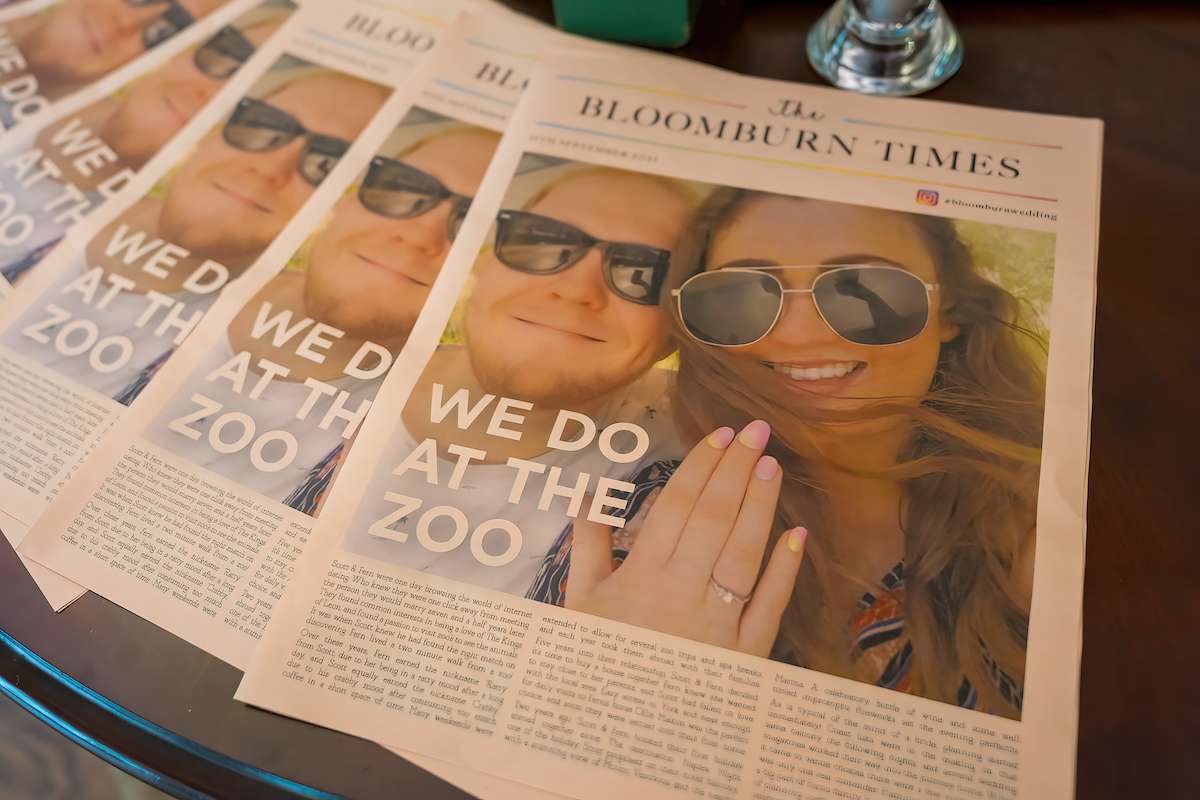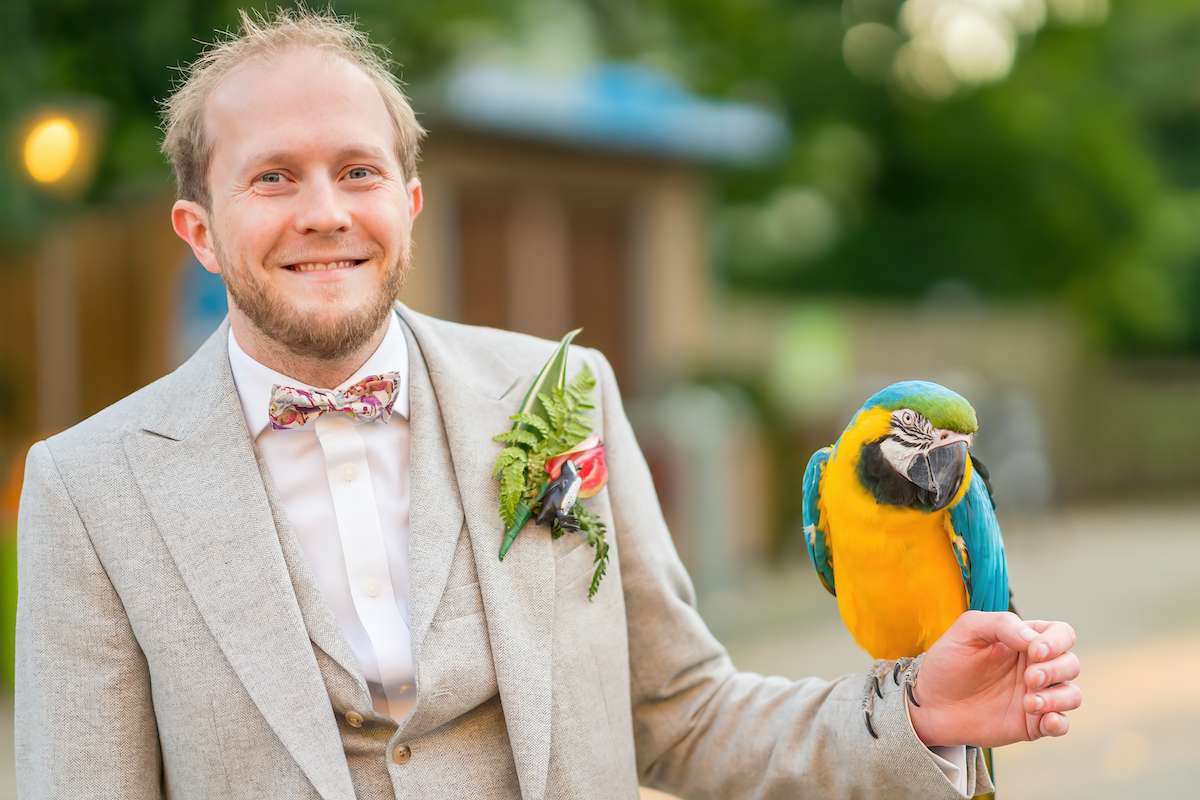 The couple chose to hold their ceremony at St Laurence's Church in Kirby Misperton, Yorkshire, before heading to The Mansion at Flamingo Land for their reception. Fern explained, "Our love of animals was the inspiration for our wedding, and Flamingo Land has a special connection to our family as my dad is in charge of the shows at the Flamingo Land Zoo. We wanted a lot of colour and animal elements. I chose leopard print dresses for my bridesmaids, which was the best colour ever."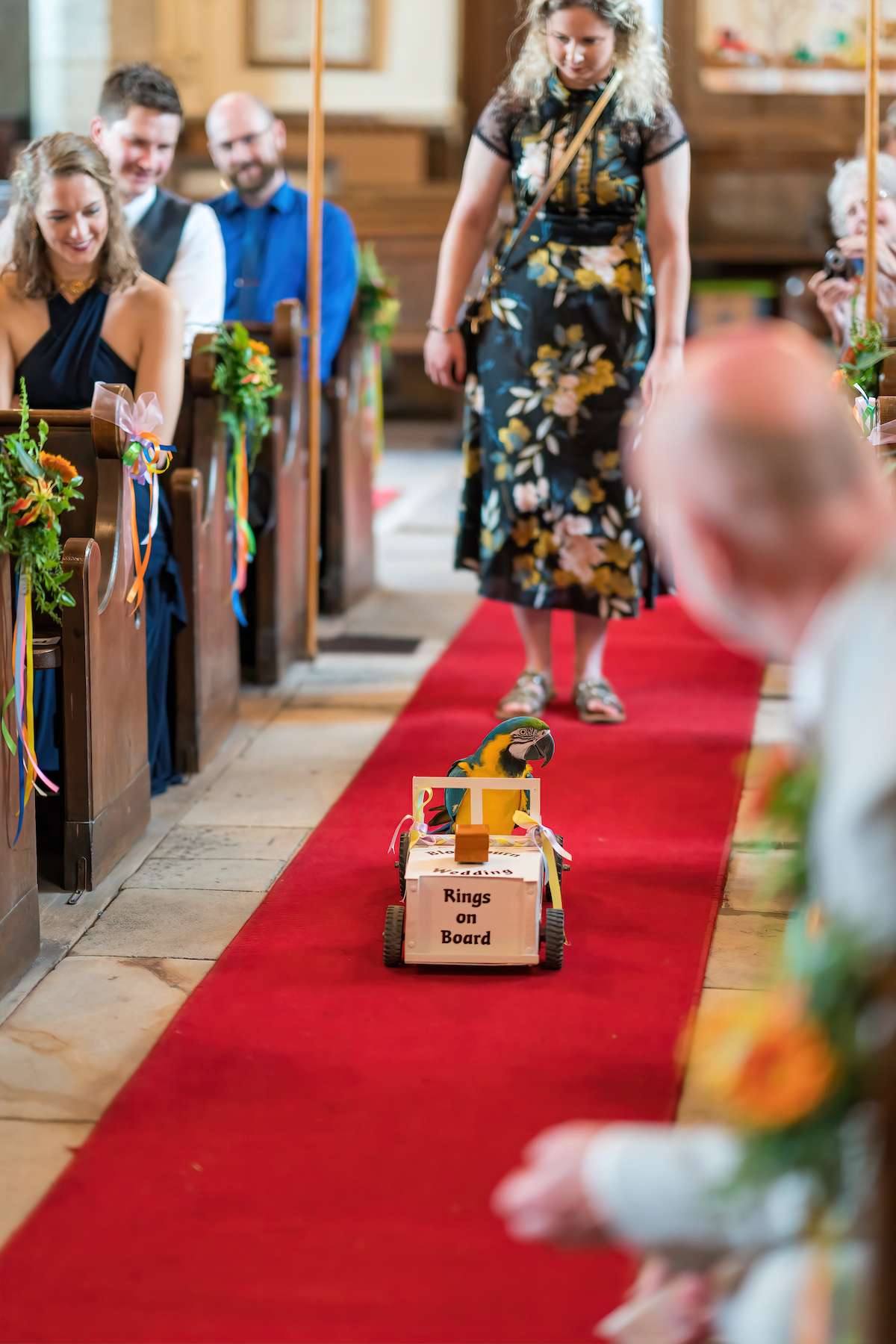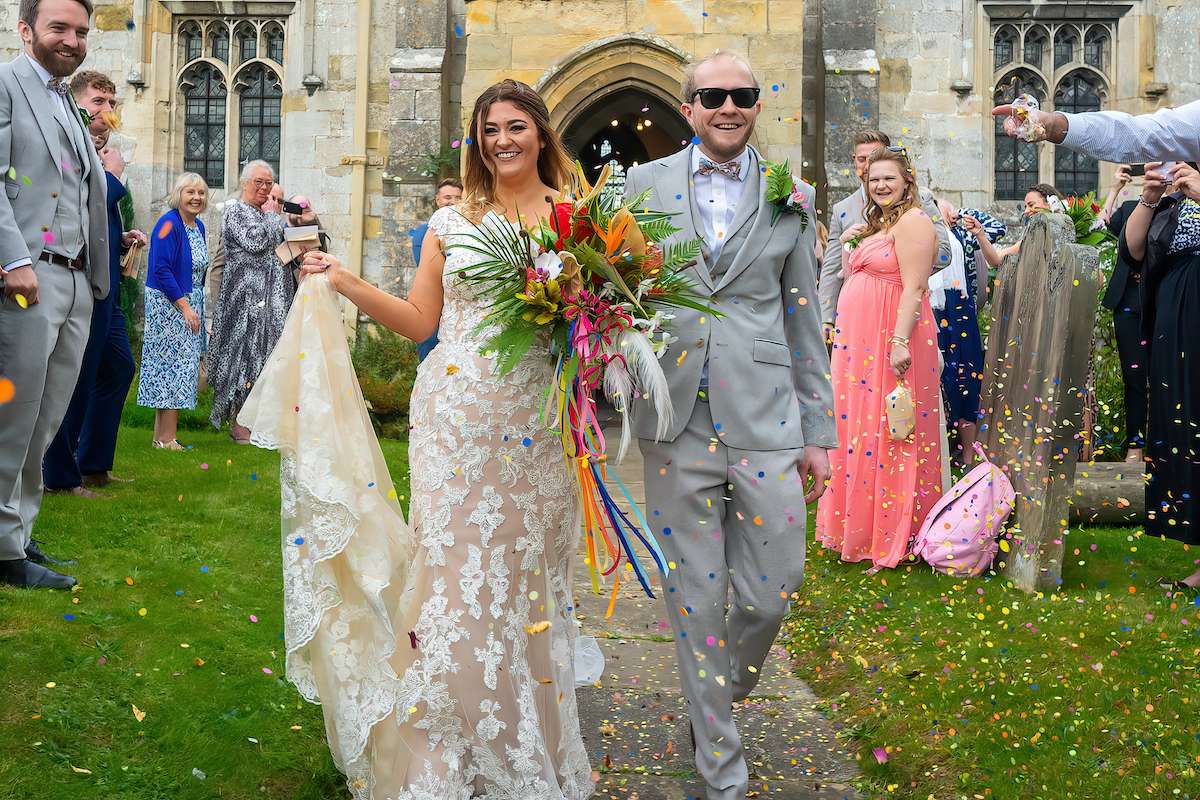 The ceremony was also full of special moment and references. "At the ceremony, the entrance music was Bloom by The Paper Kites, Scott's choice as he loves the song and it reminds him of me. We walked out to the End Credits theme to Jurassic Park, as we both love the franchise. Charlie the parrot delivering the rings was a special moment!"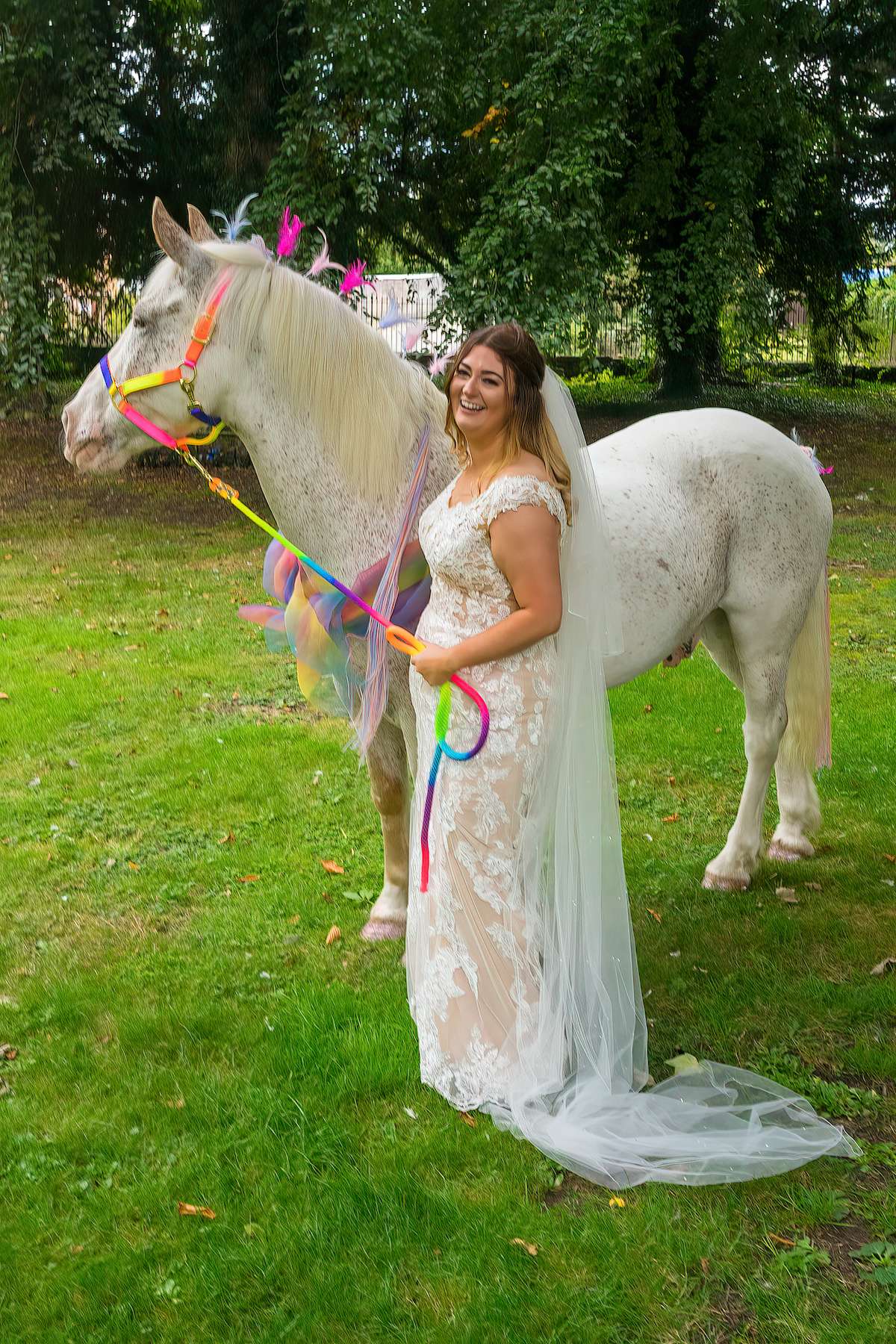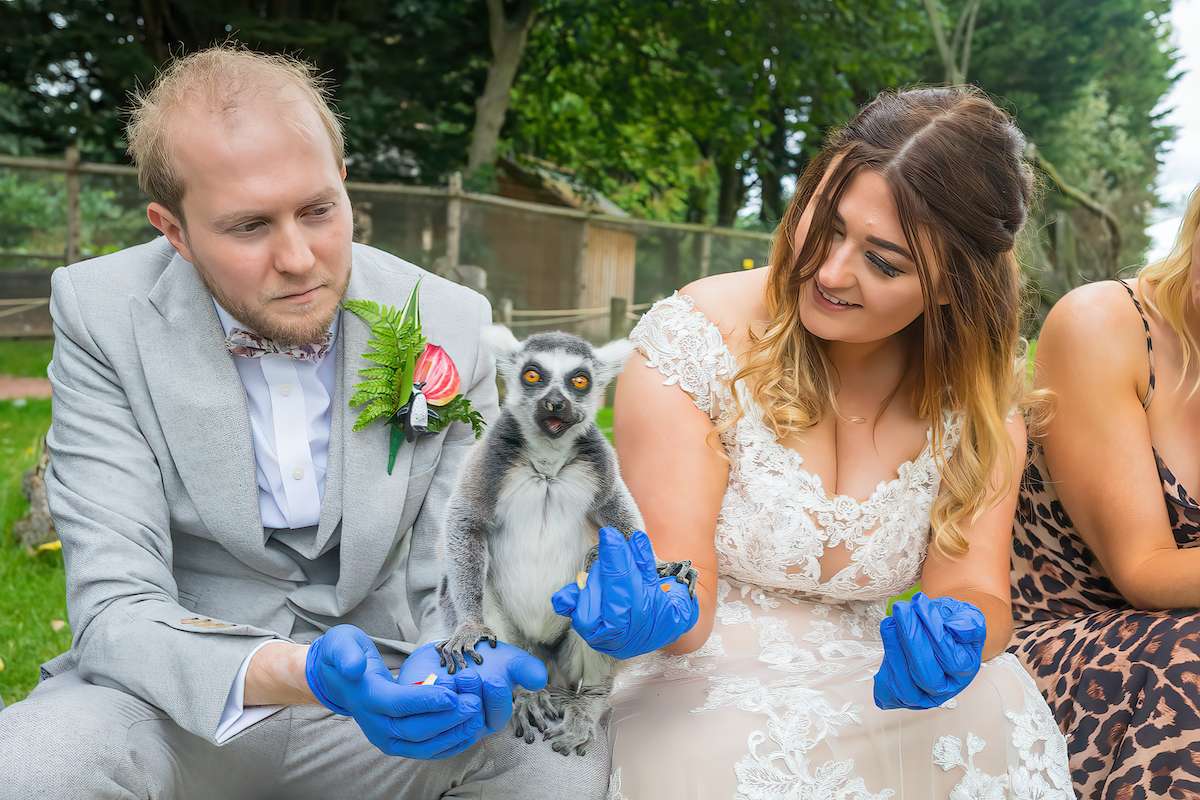 As an extra surprise, after the ceremony, the couple left the church and Fern realised there was an extra guest – her horse! She explained, "The most special moment was my horse Ollie being alongside the church, much to my surprise, along with Don the donkey!"
Parrots and a little owl also acted as meet and greets during the change from ceremony to reception venue, and guests also enjoyed a carousel ride while the bridal party had a lemur experience.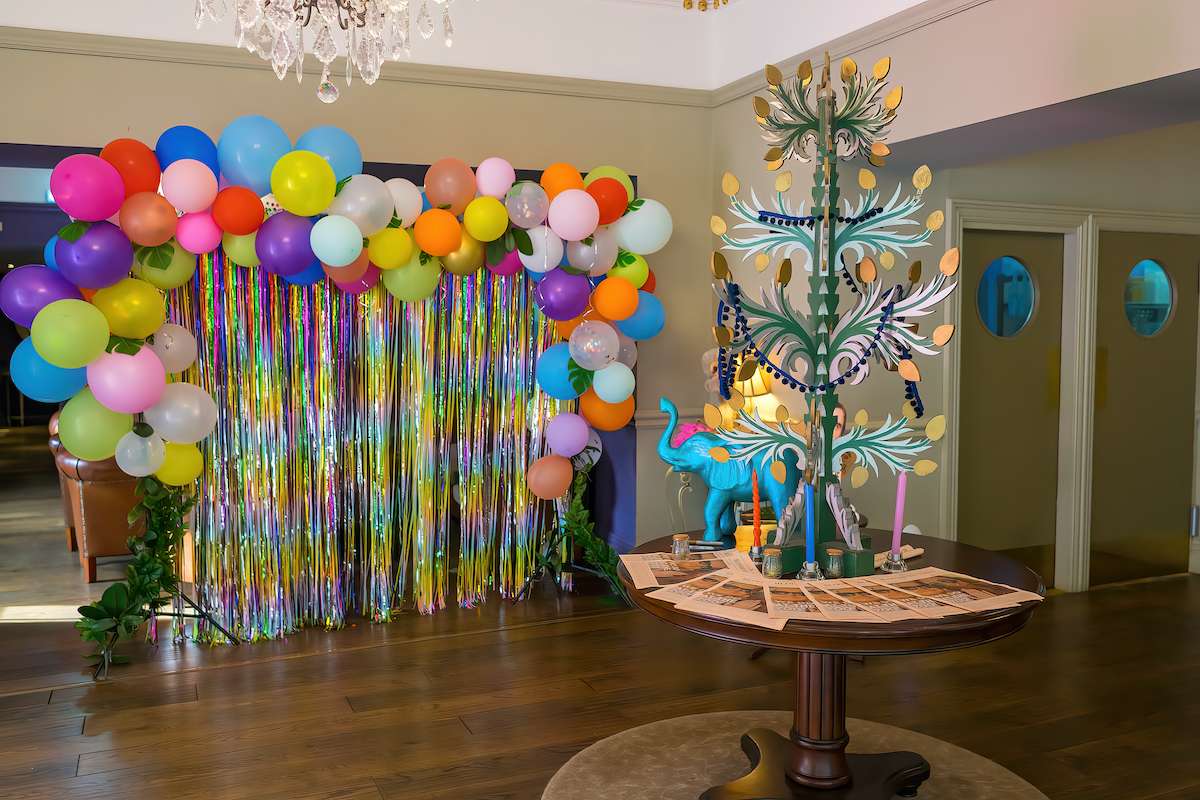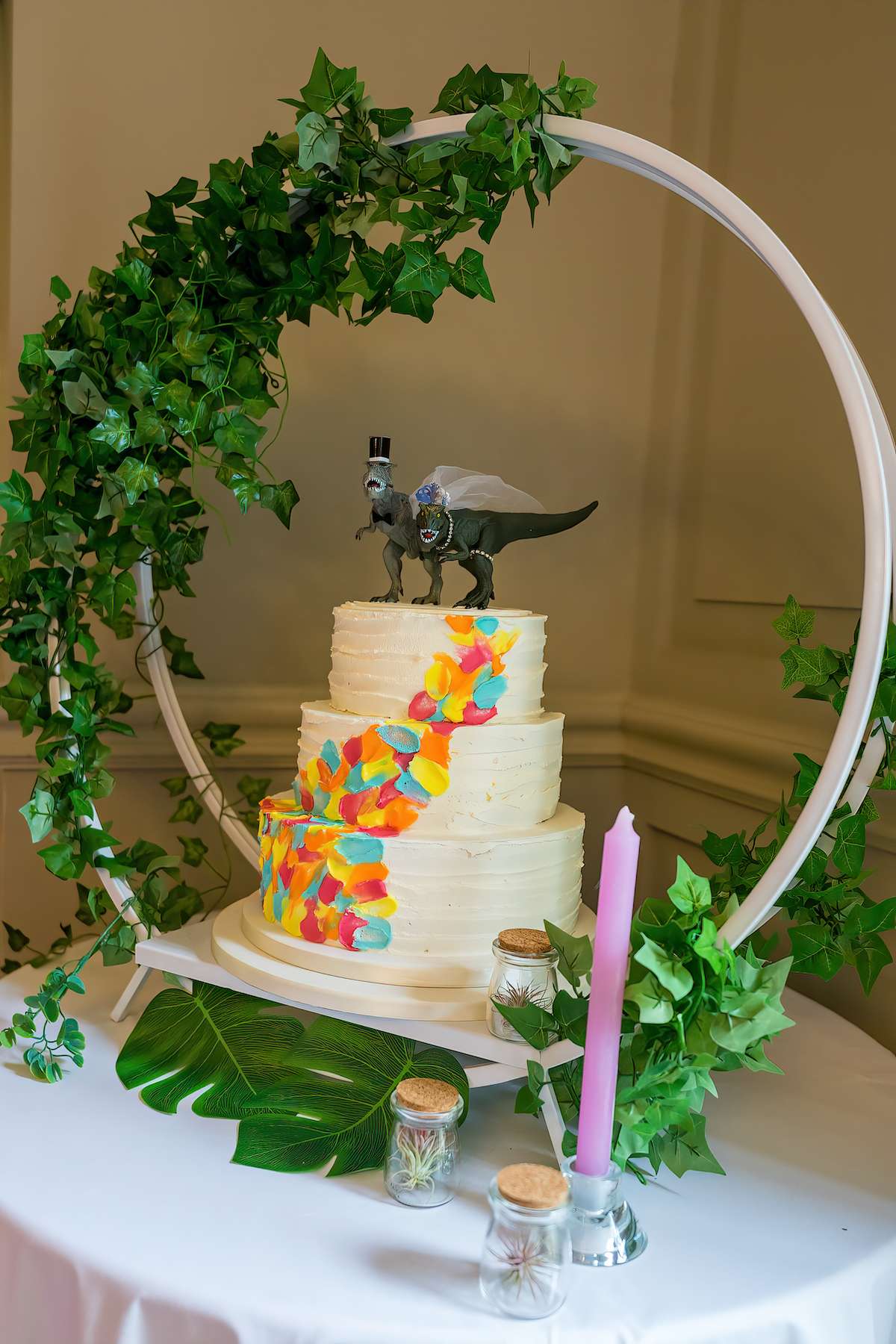 There were a lot of DIY elements to continue the animal theme. The bride made the table plan, welcome sign and table numbers as well as centrepieces, cake topper and she decorated her shoes as well as adding The lettering to the bridesmaid PJs.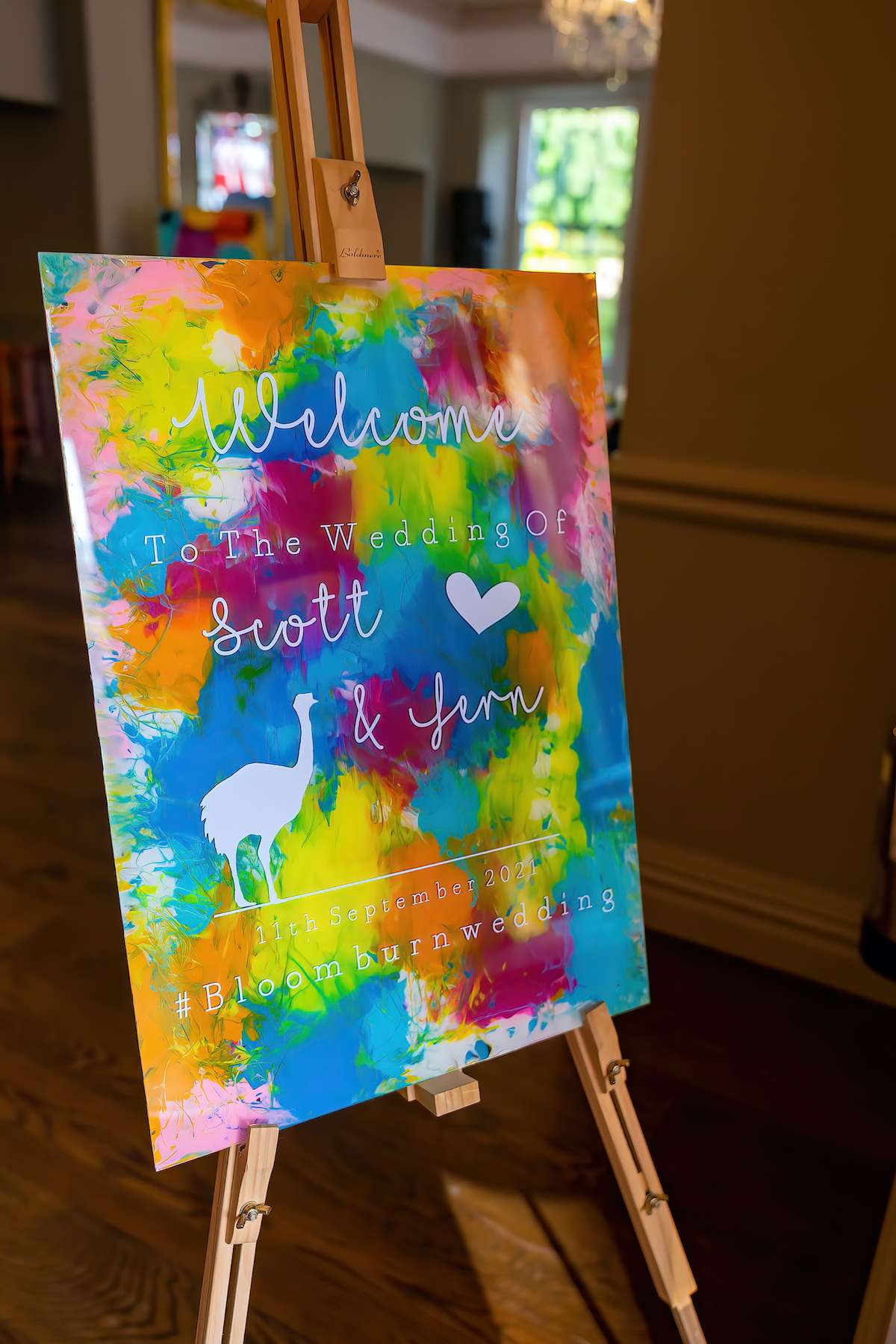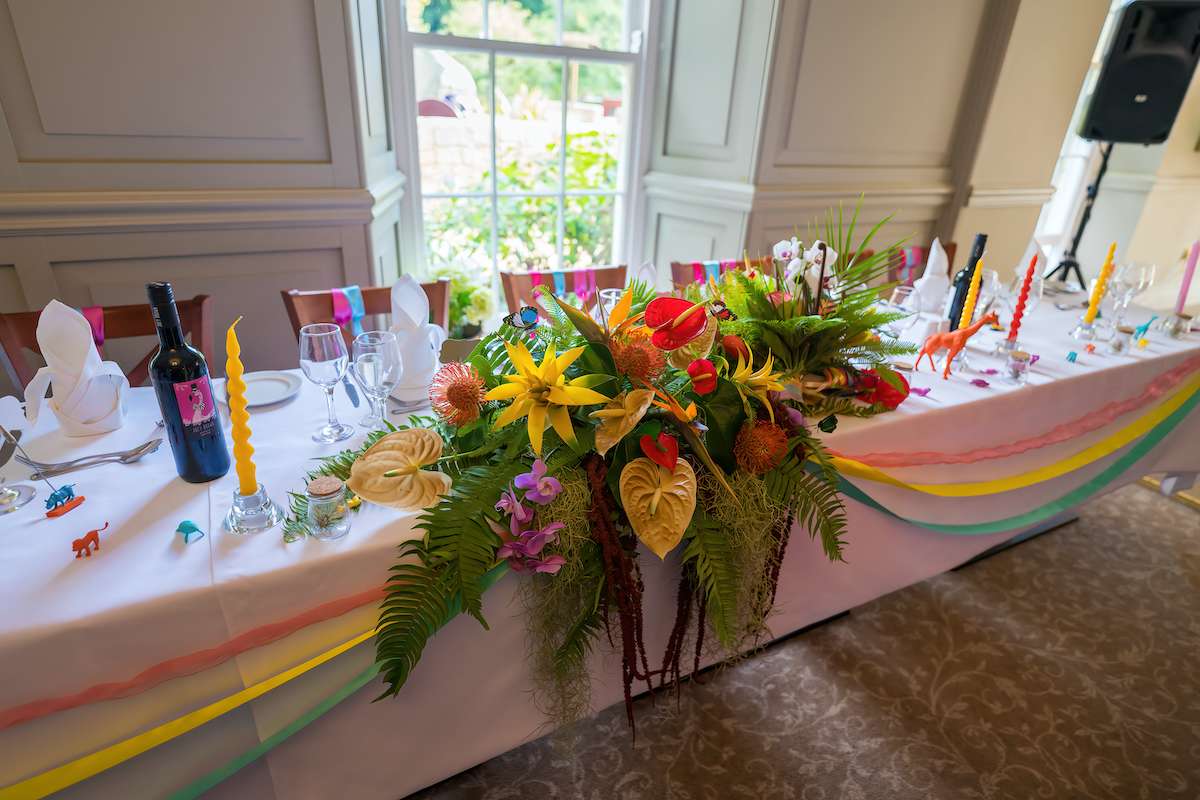 "My advice to other couples is to use a spreadsheet – there's always much more stuff to do than you think!", she advises in conclusion. "Also, think outside the box, and don't worry too much about making every single guest happy."
Telling us that she wished she'd known how to use a spreadsheet before planning a wedding, Fern also had some good advice, saying "Think outside the box, and don't worry too much about making every single guest happy."