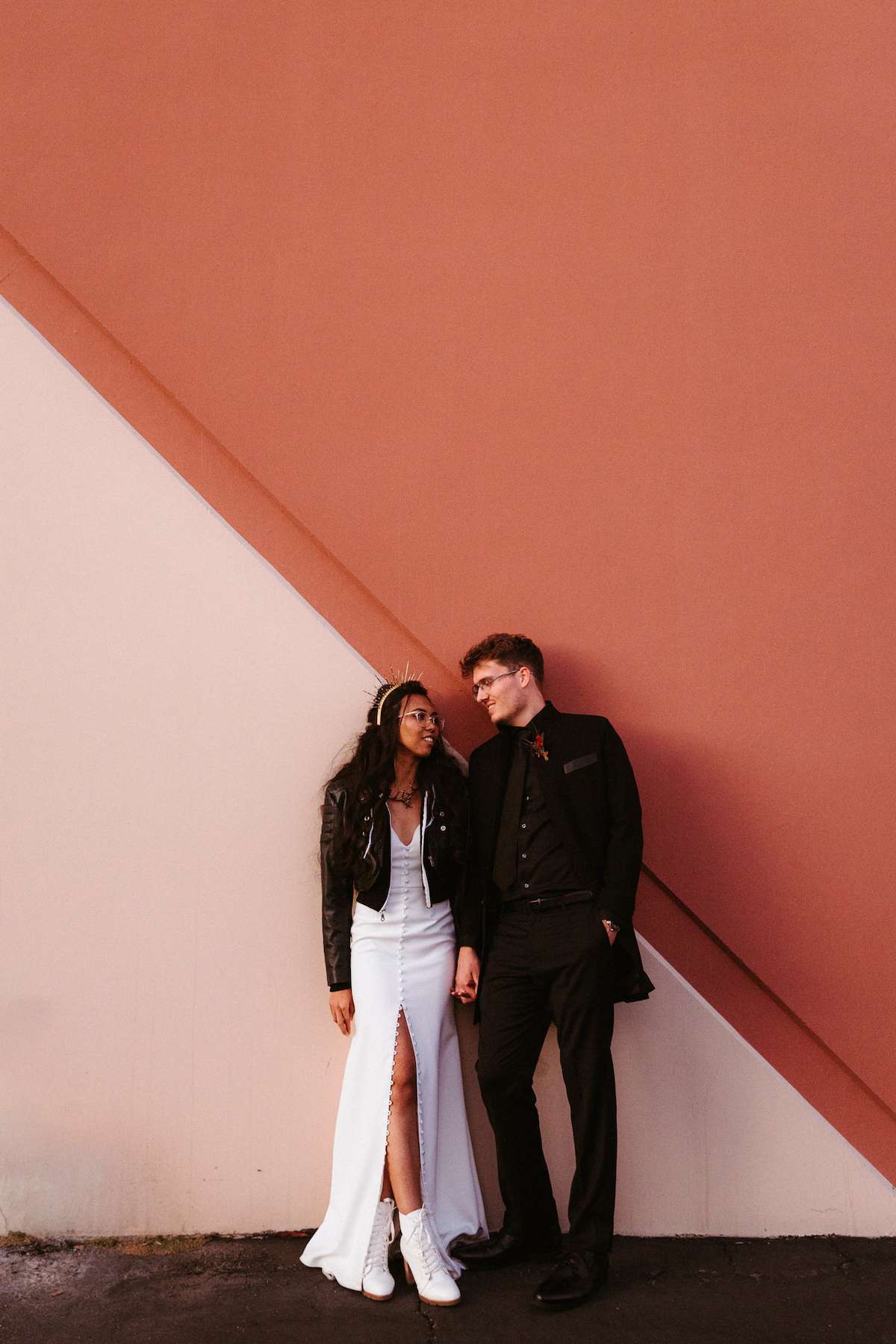 Nik and Dylan had a spectacularly unique wedding, reciting personal vows and opting for non-traditional music, including Justin Timberlake's Sexy Back for the processional. Nik's brother even 'Salt Bae-d' guests with foliage on his way down the aisle as flower-man. Planning during the pandemic, this was a wedding that forged friendships as well as a marriage.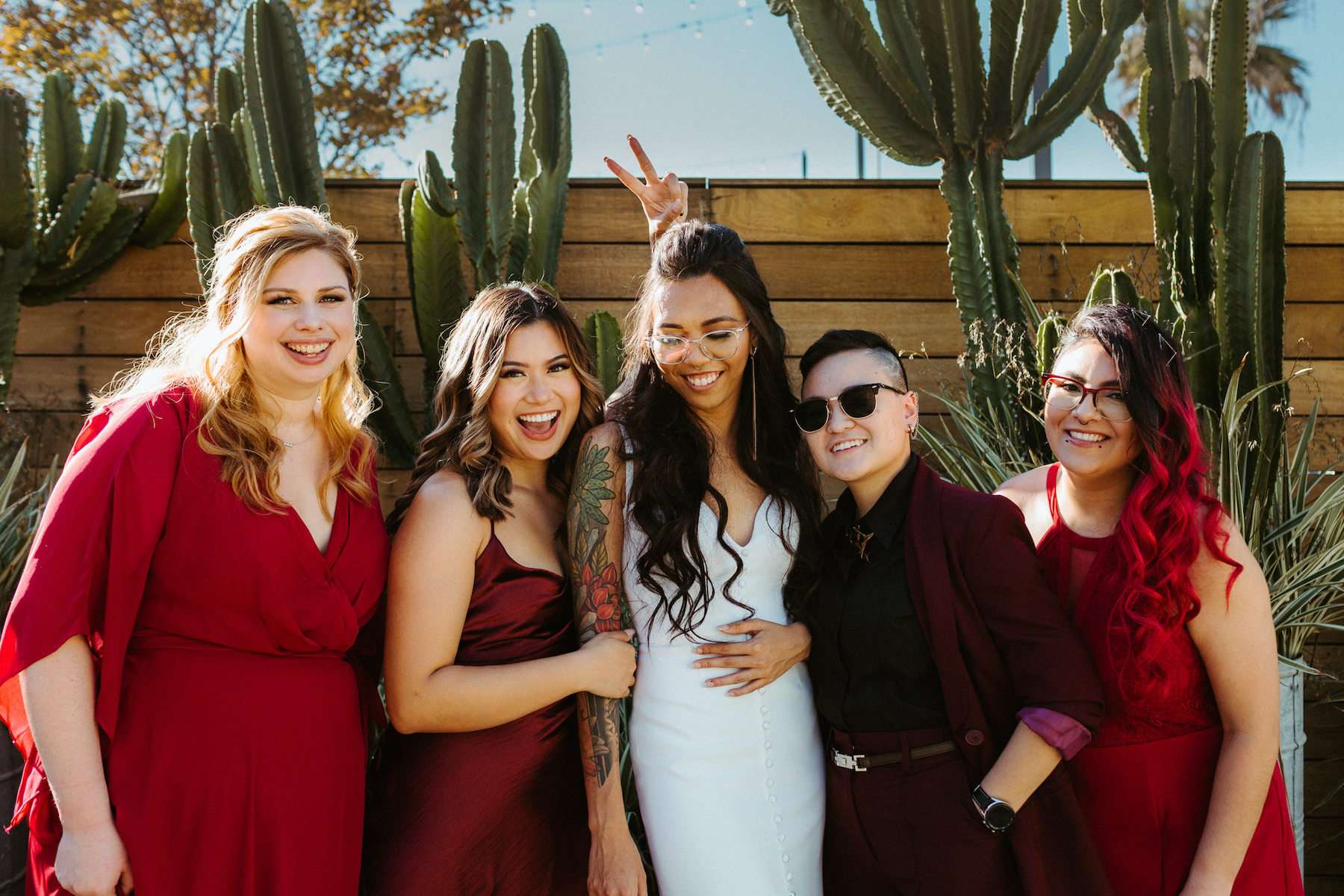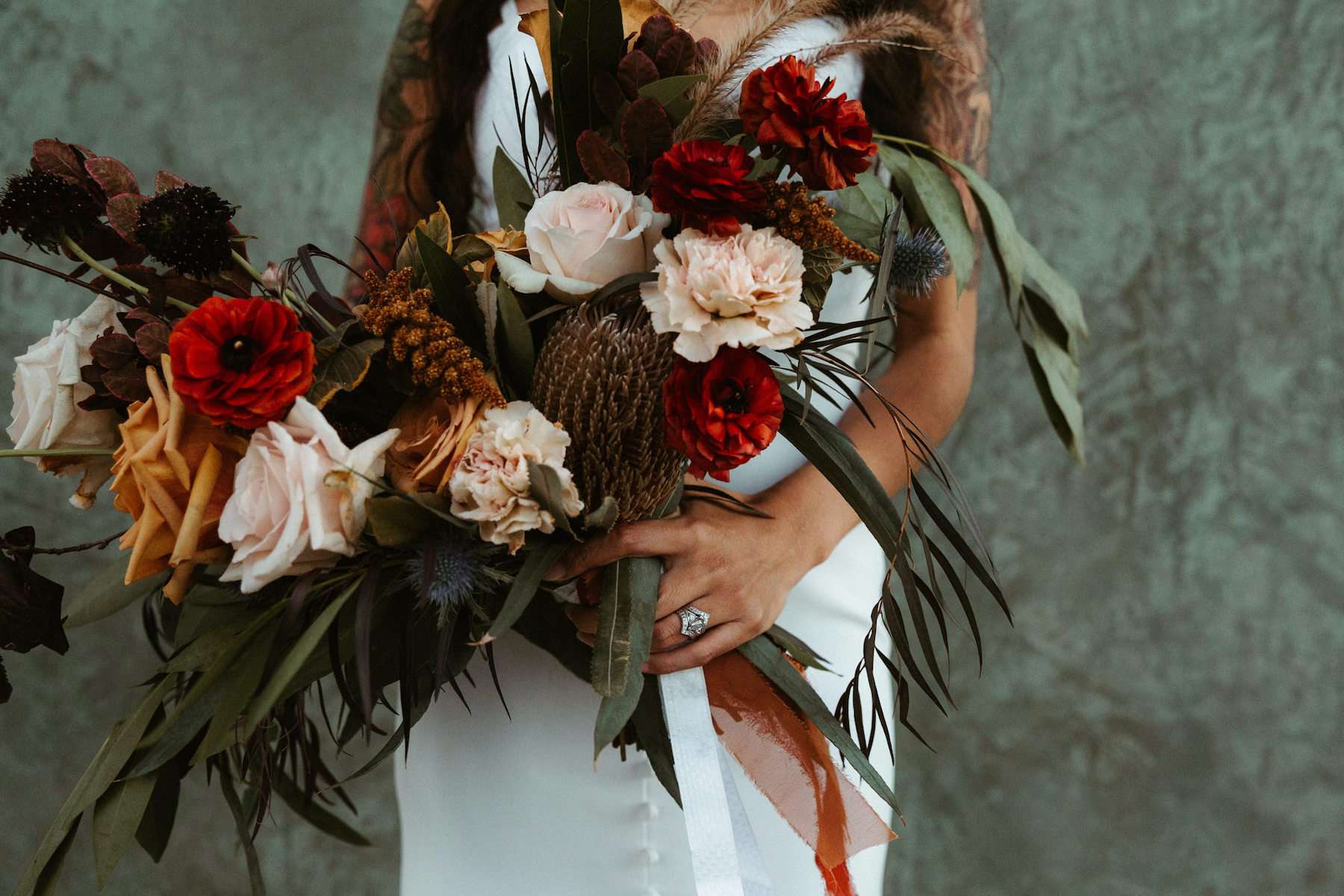 Having set up a Discord for pandemic-brides, Nik met Meg, anther So-Cal bride affected and they became close online friends. Disappointed they hadn't met before, she chose her bridal party! With a bridal party drop-out the night before, Meg stepped in to the maid of honour role, bringing a hand steamer and essential fashion kit emergency items with her! Nik told us, "She brought an overall air of calm that was such a welcome help during the most overwhelming moments of my life. Despite all the anxiety and last minute changes, I could not have imagined a better person to have next to me on my wedding day and look forward to a lifelong friendship with her."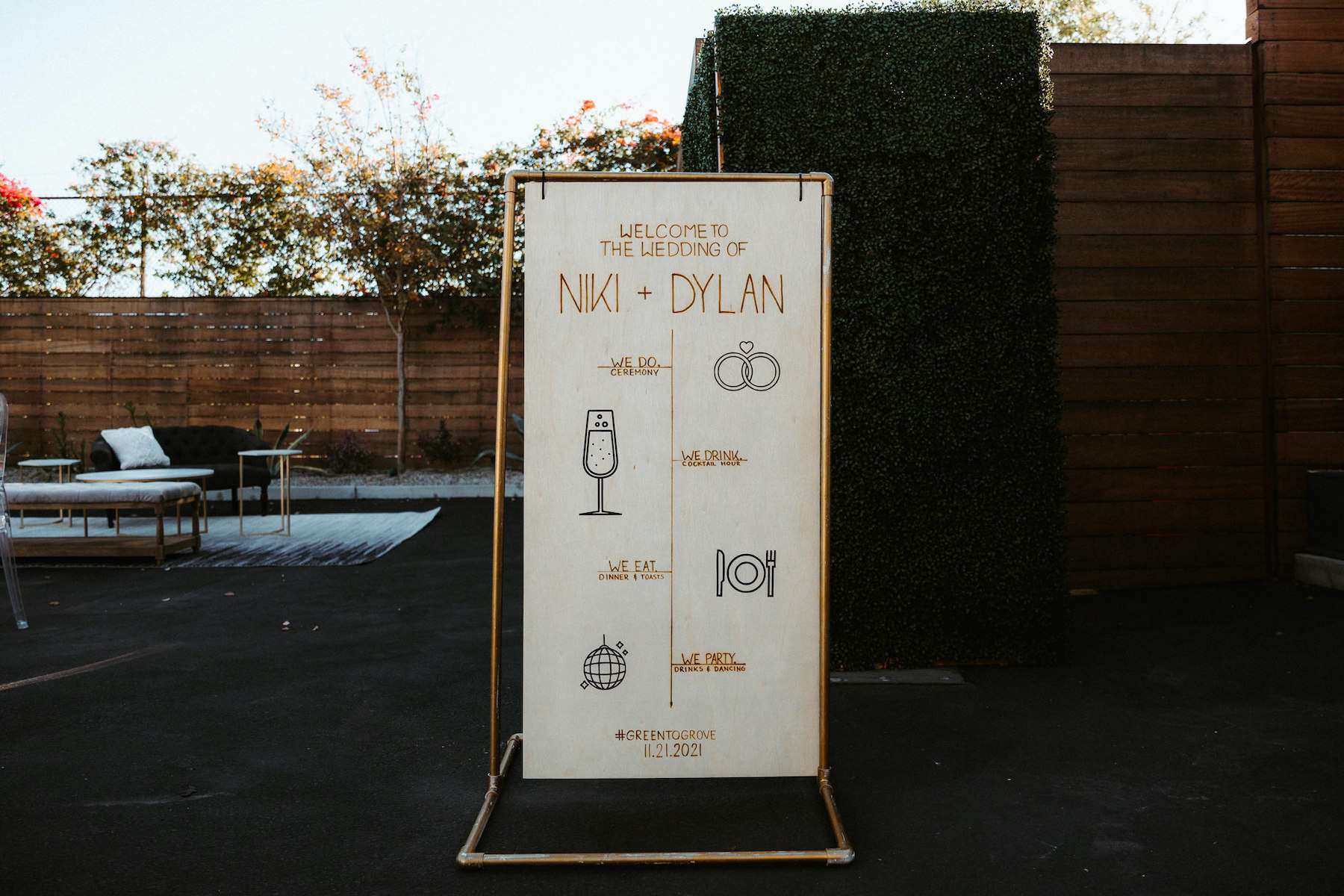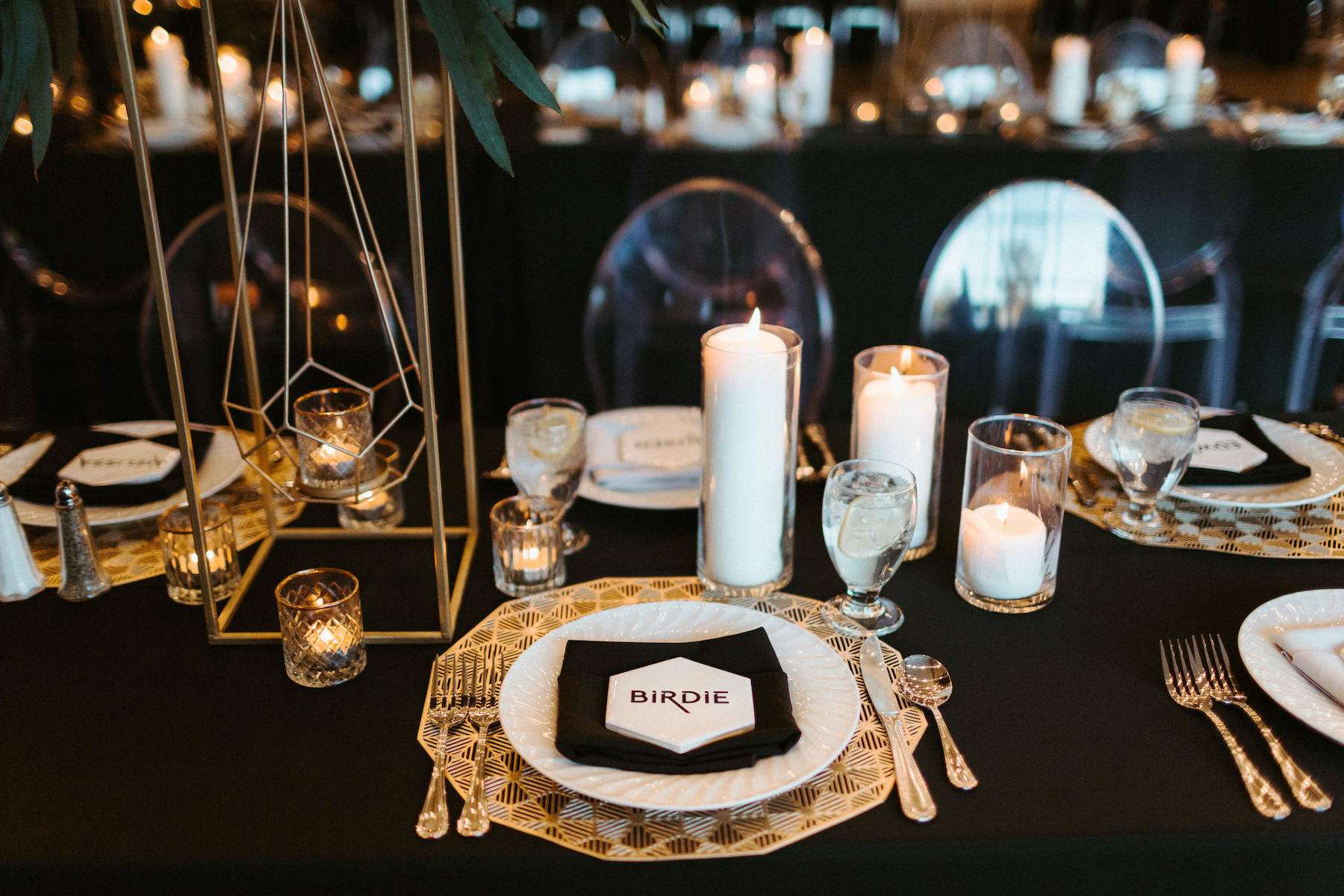 Nik and Dylan's wedding was unique from the moment they woke up. They stayed together the night before, and Dylan made lattes for the bridal party during the morning, before they went their own ways to get ready. The ceremony started with the officiant, Sasha, asking guests to take selfies and send them to the couple, before putting their phones away. They got some gems which they later enjoyed in the Taco Bell drive-thru after the wedding! Sasha also helped them write incredibly personal vows, and the couple sealed their union with Tequila shots.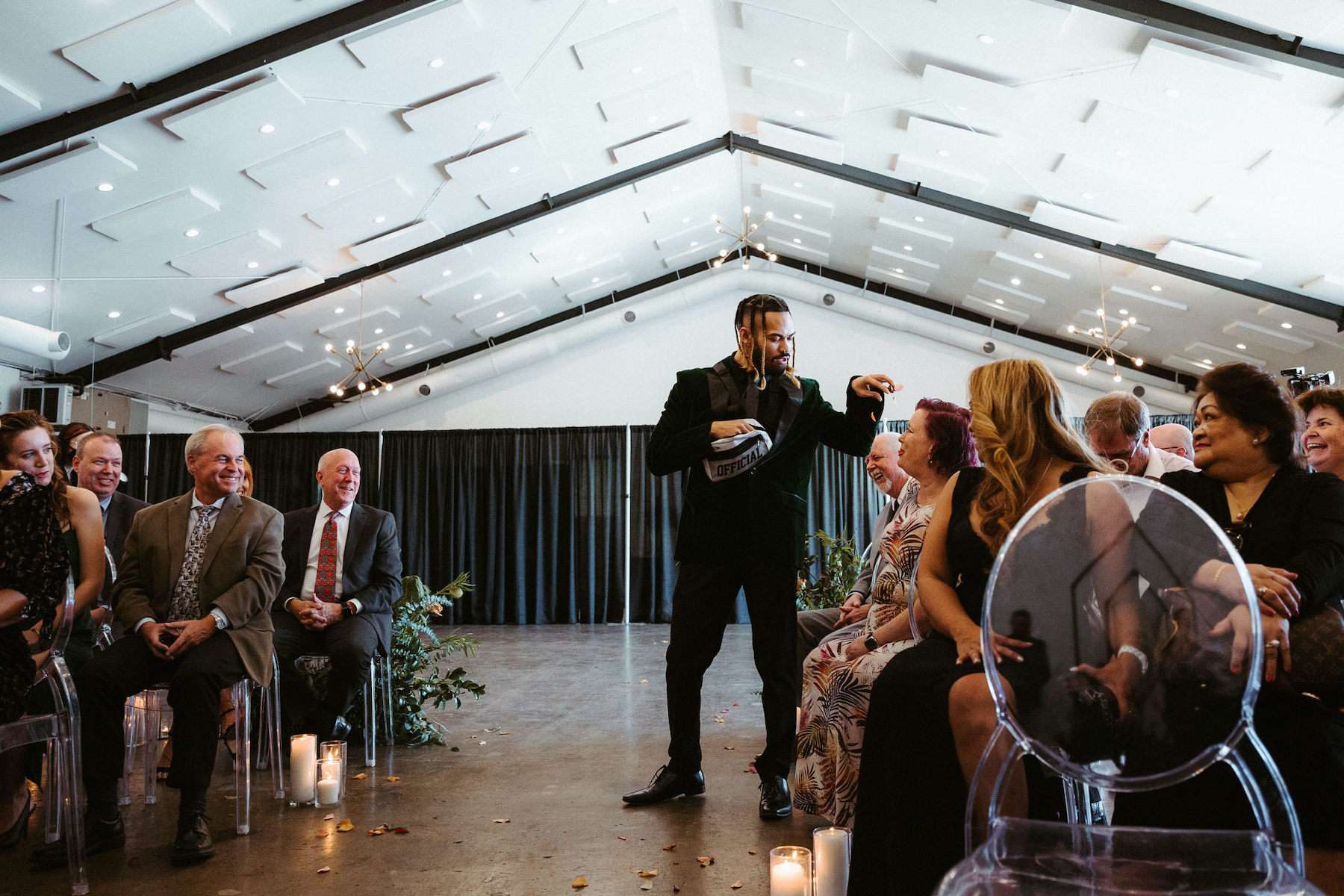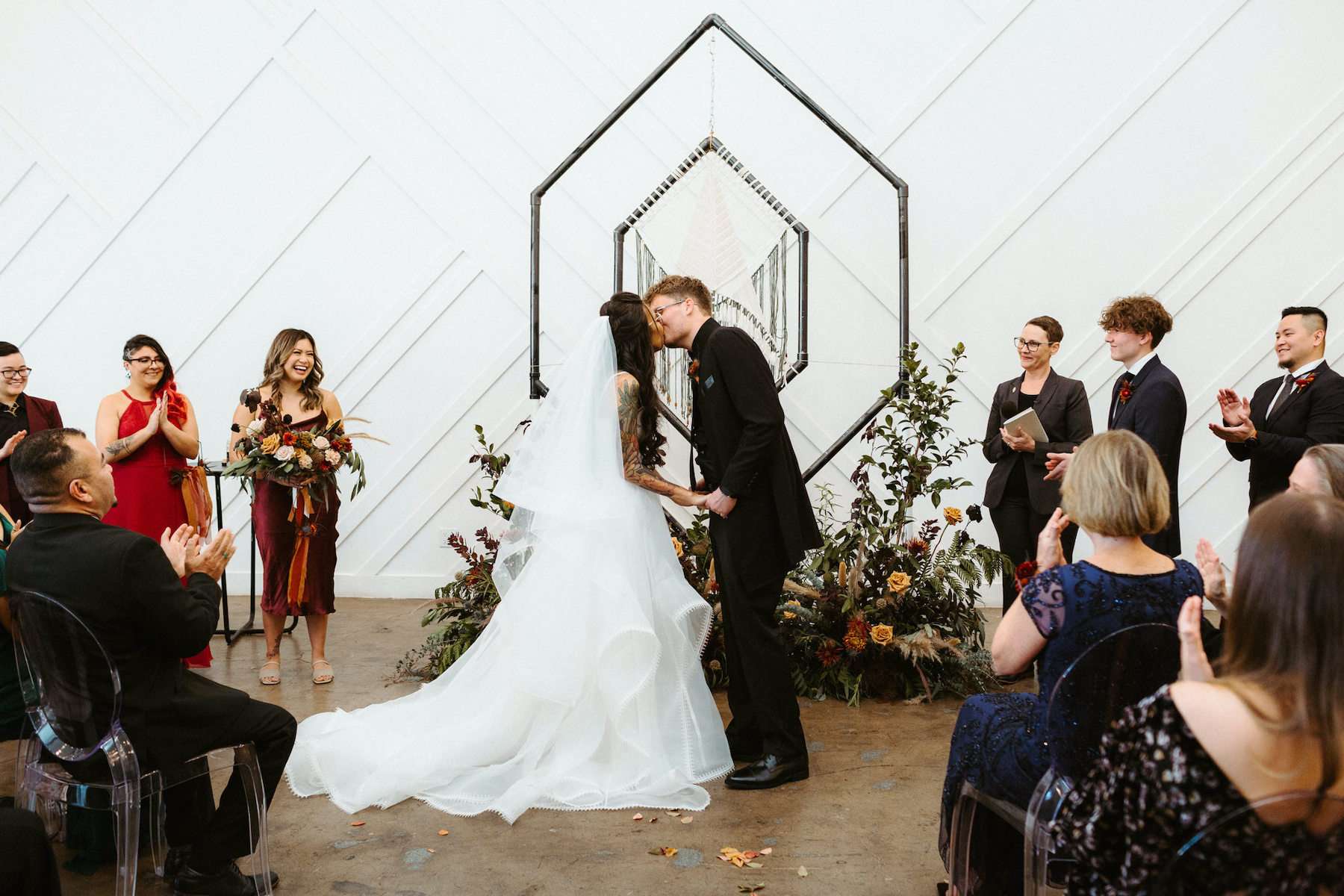 The couple's food choices were personal as well, as they told us, "For our reception, instead of a classic plated meal, we decided to have food stations including a Bao Bar and Gourmet Melt Bar, leaning into SoCal food festival vibes and encouraging our loved ones to mingle while our favourite music played in the background."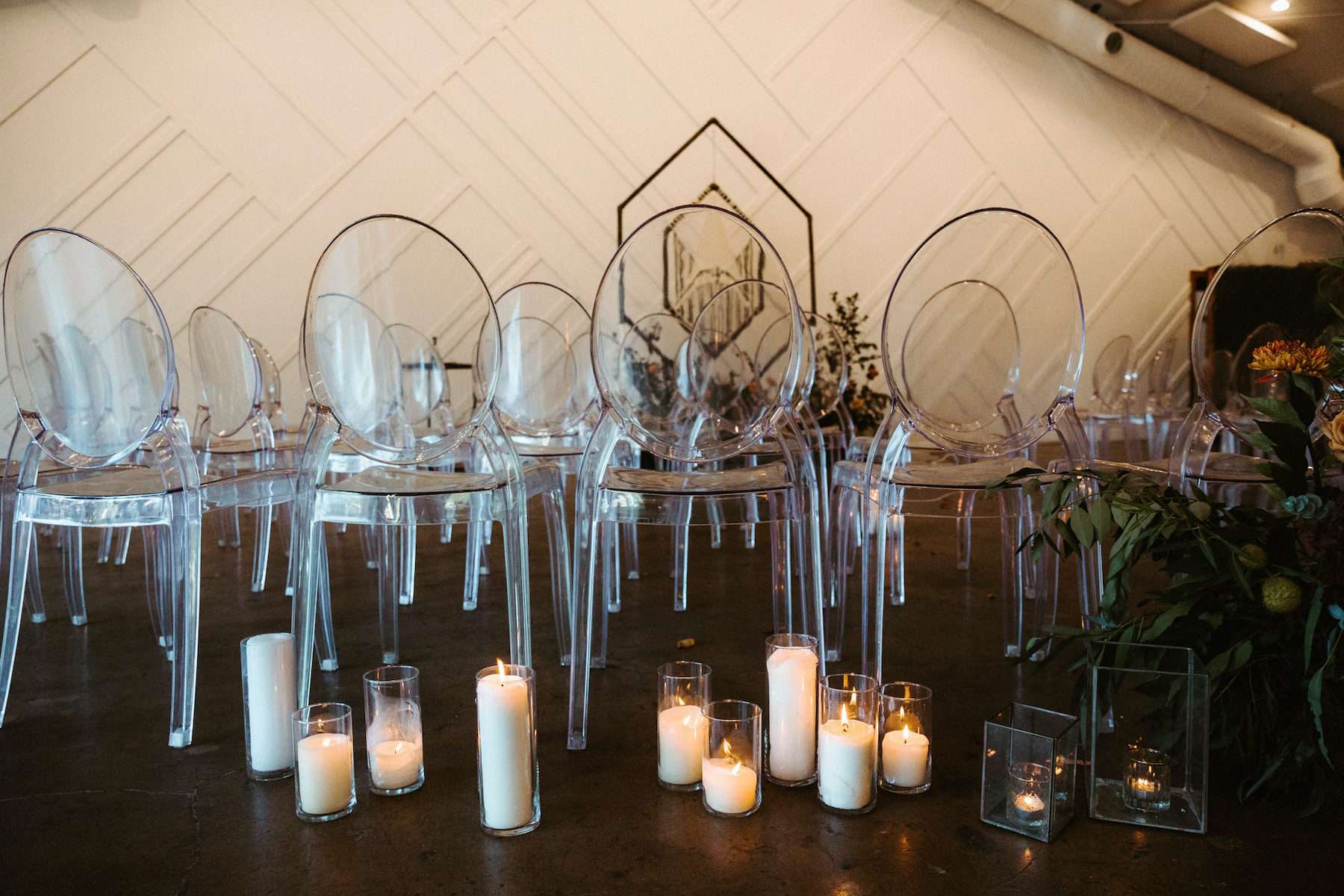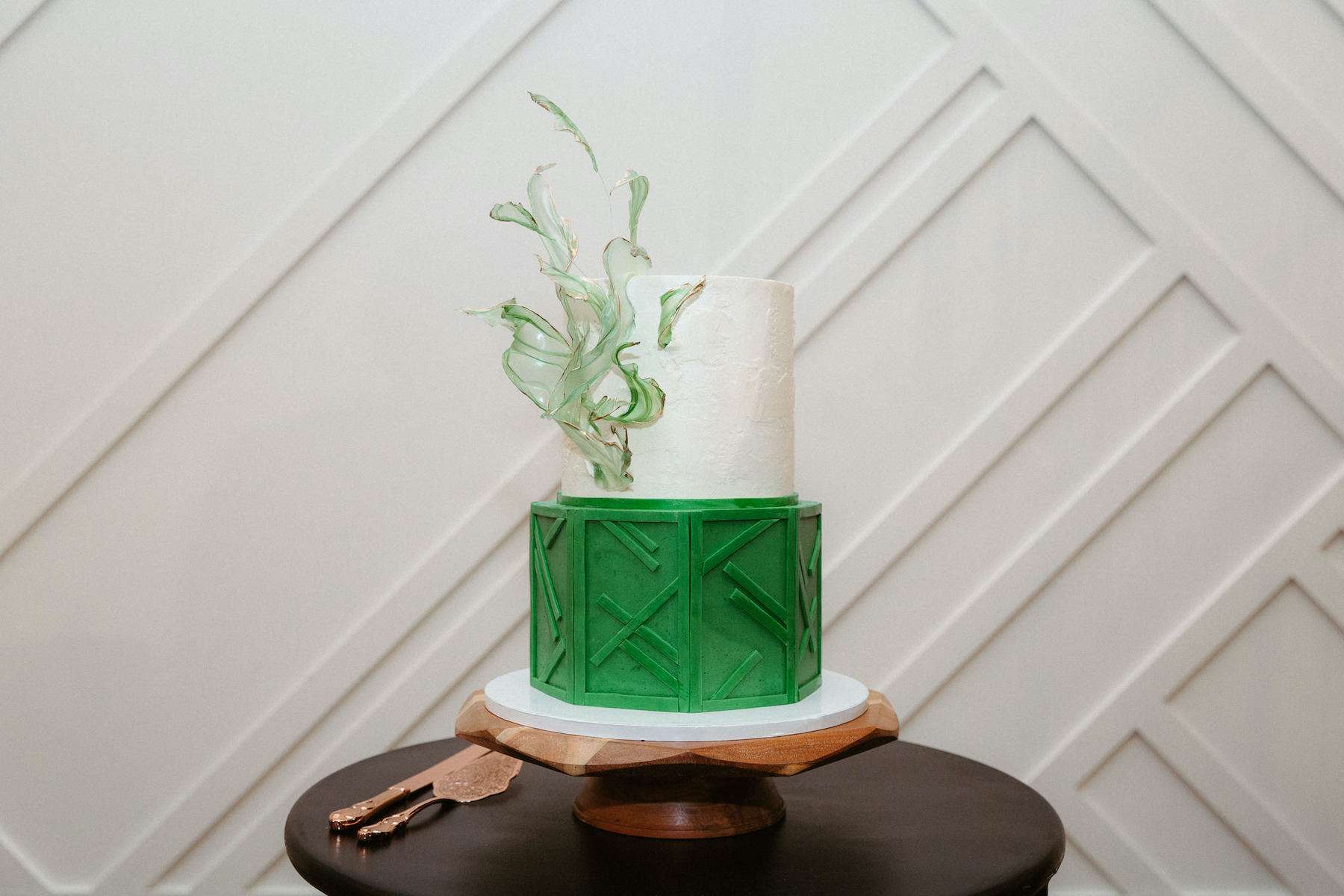 Their signature drinks were named 'Health Potion' and 'Mana Potion' as callout to their gamer background. As children, Nik always got a strawberry birthday cake, and Dylan, chocolate, so they chose a strawberry and chocolate wedding cake of dreams from Flouring. As bonus desserts they also had chocolate chip cookies, Jollibee Pies, and s'mores bars.
The couple saved a lot of money by getting referral discounts from vendors and creating DIY projects including their guest book, some of their stationery and the macrame arch. Nik told us the best thing about planning their wedding was, "Making unexpected connections along the way, however I wish I was told to prioritise my happiness when planning our wedding. I was worried about being a Bridezilla and instead made choices that sacrificed my comfort and happiness on my big day. I'd recommend trusting your gut, and always prioritise yourselves!"