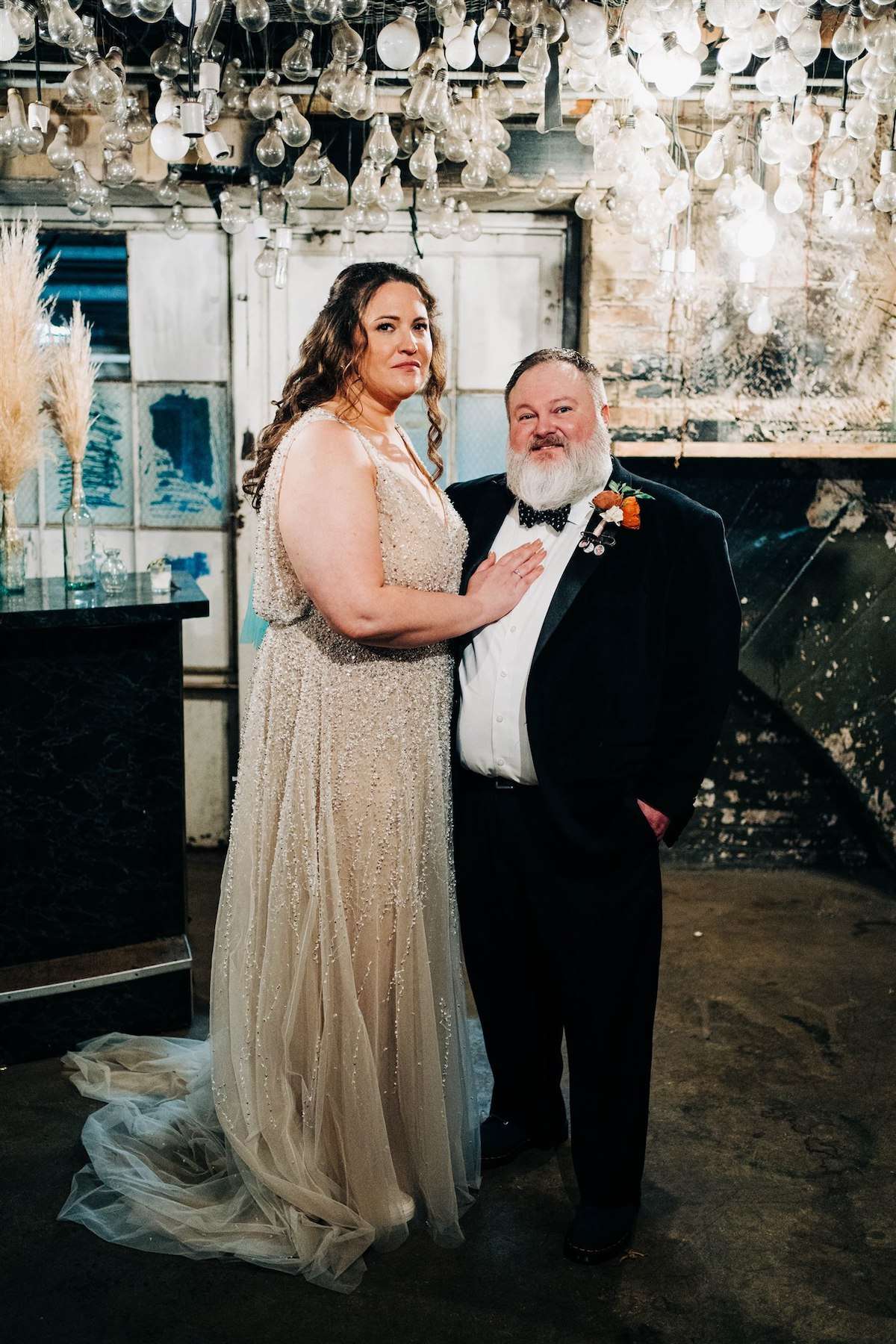 Having been to over 35 concerts together, it was only fitting that Ellen and Dan's wedding was filled with musical inspiration that spanned many genres. The groom even wrote and had a song recorded for his bride, and there was a surprise appearance from Elvis! Their goal was to have a party with a little wedding mixed in.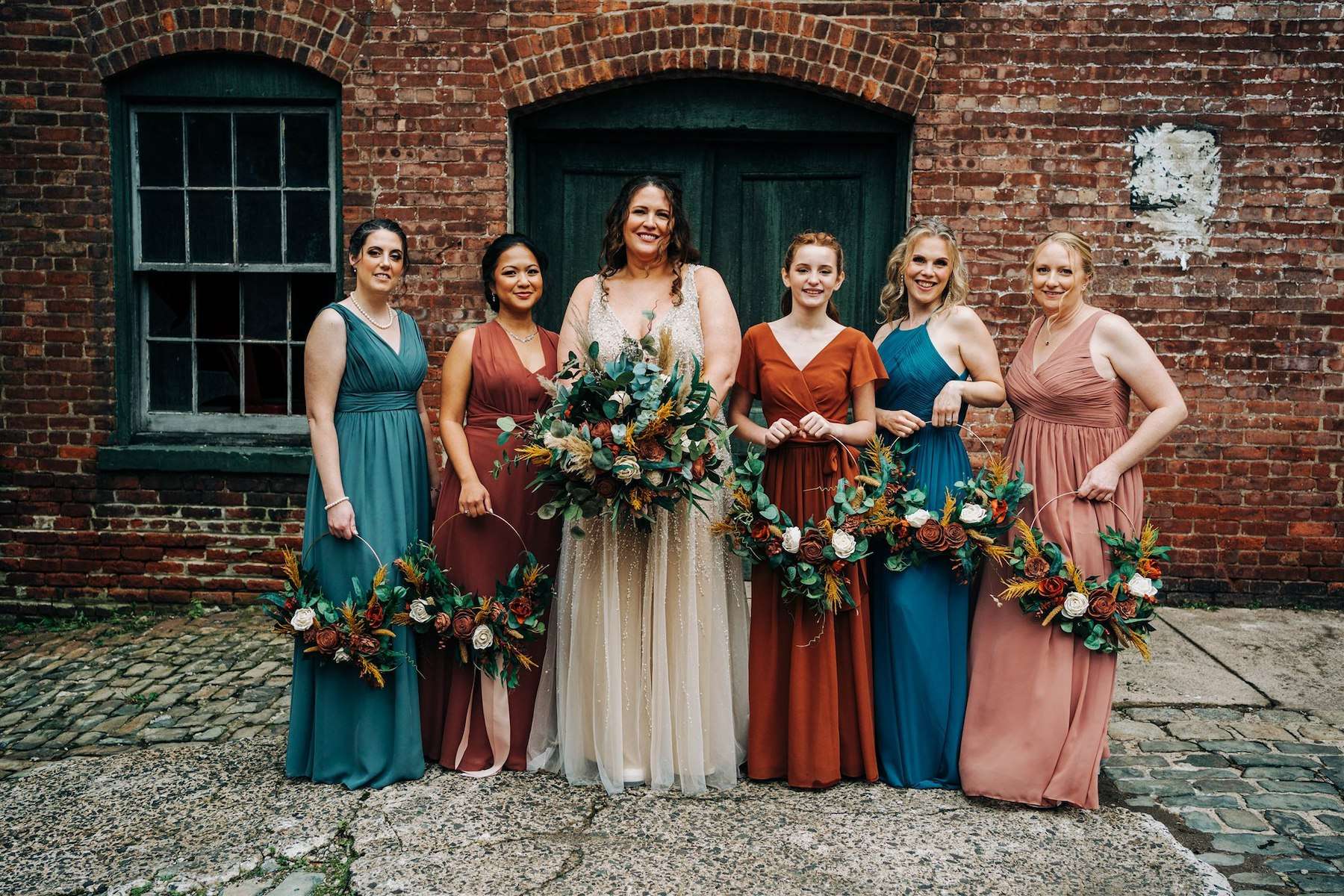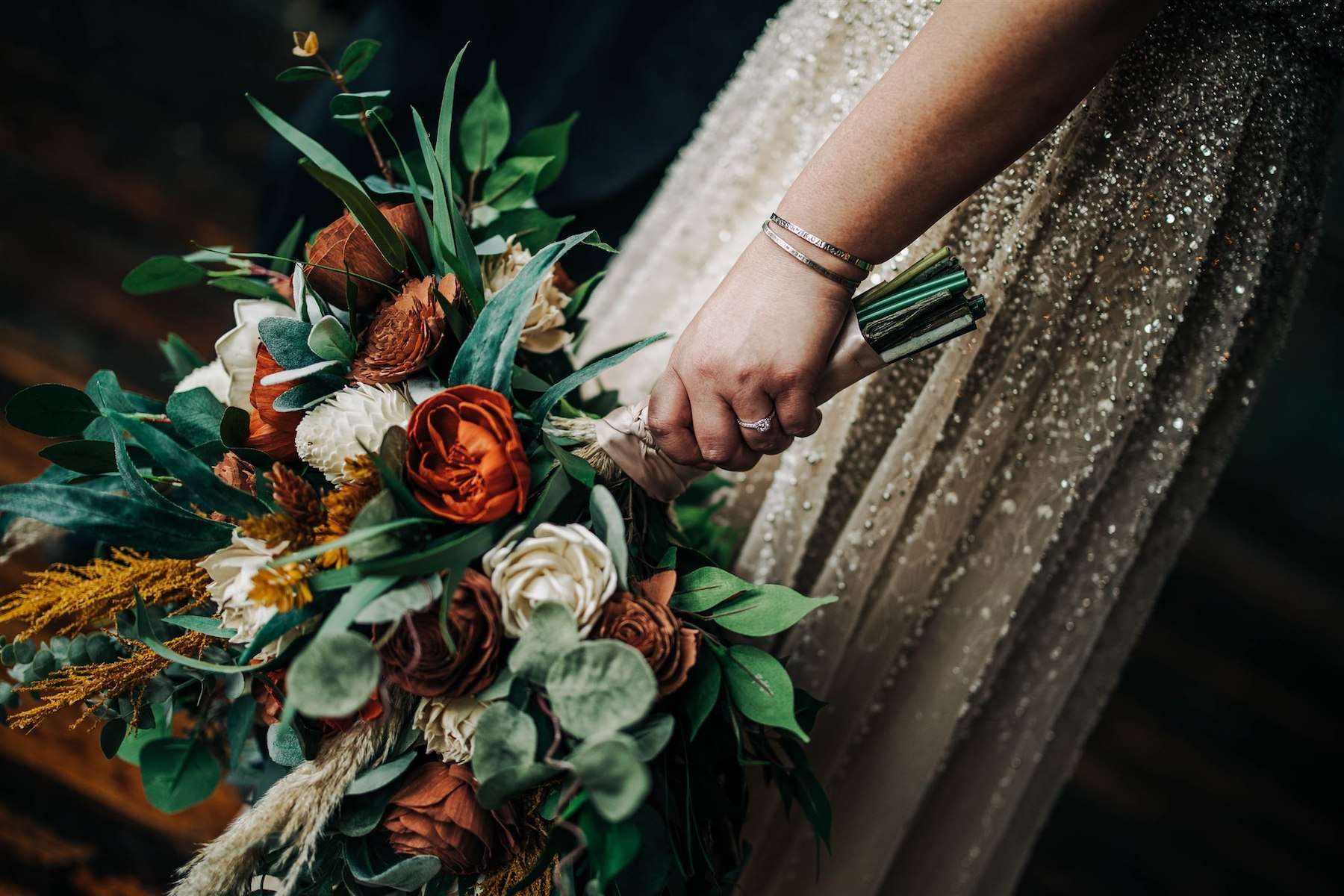 Ellen and Dan created a day full of personal touches. They are grilled cheese sandwiches as they had done on their first date, hired a caricature artist inspired by a drawing they had done at a Baltimore Orioles game, and marked each table with a miniature version of a poster from concerts they had attended together. The wedding invitation itself was designed to look like a record sleeve.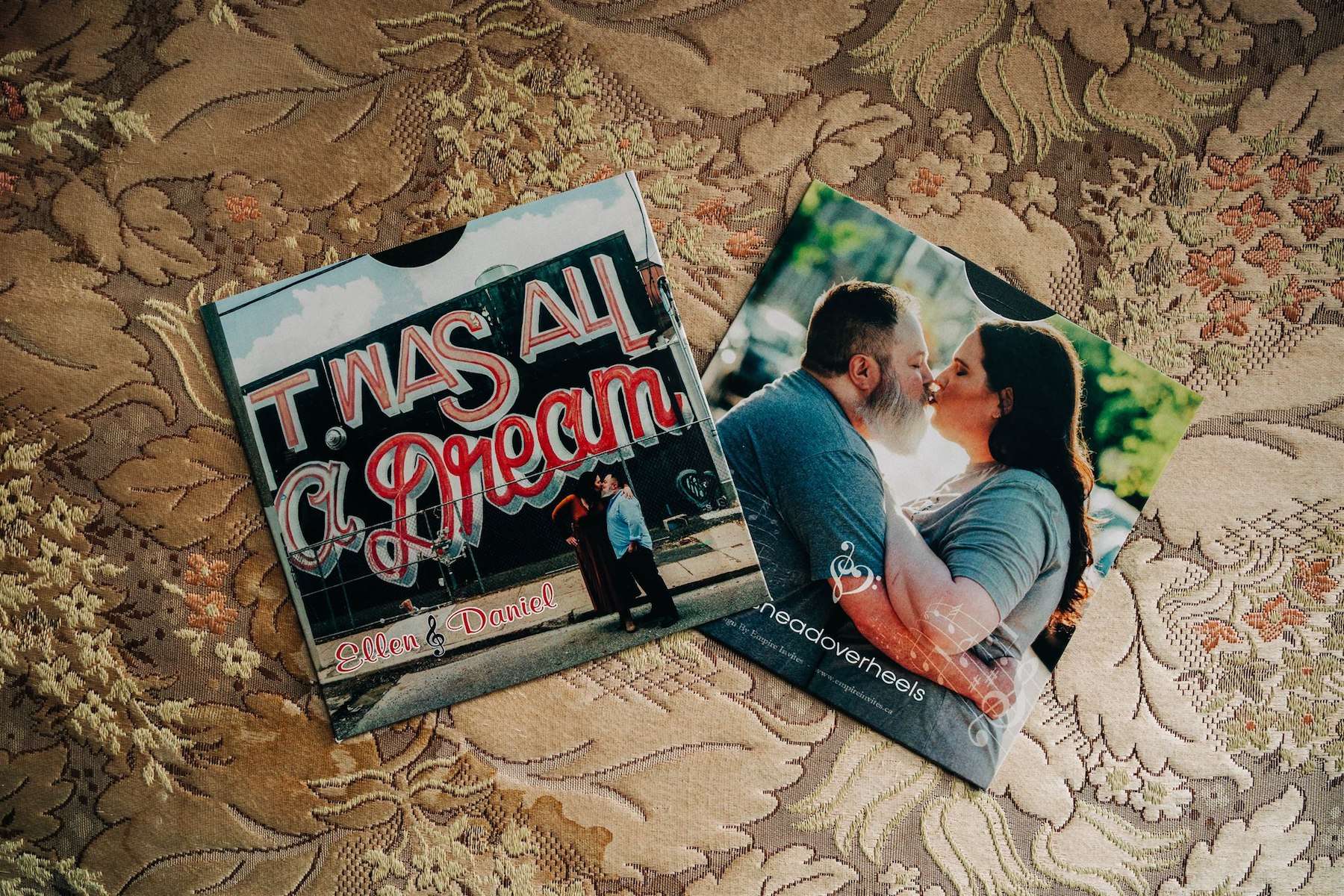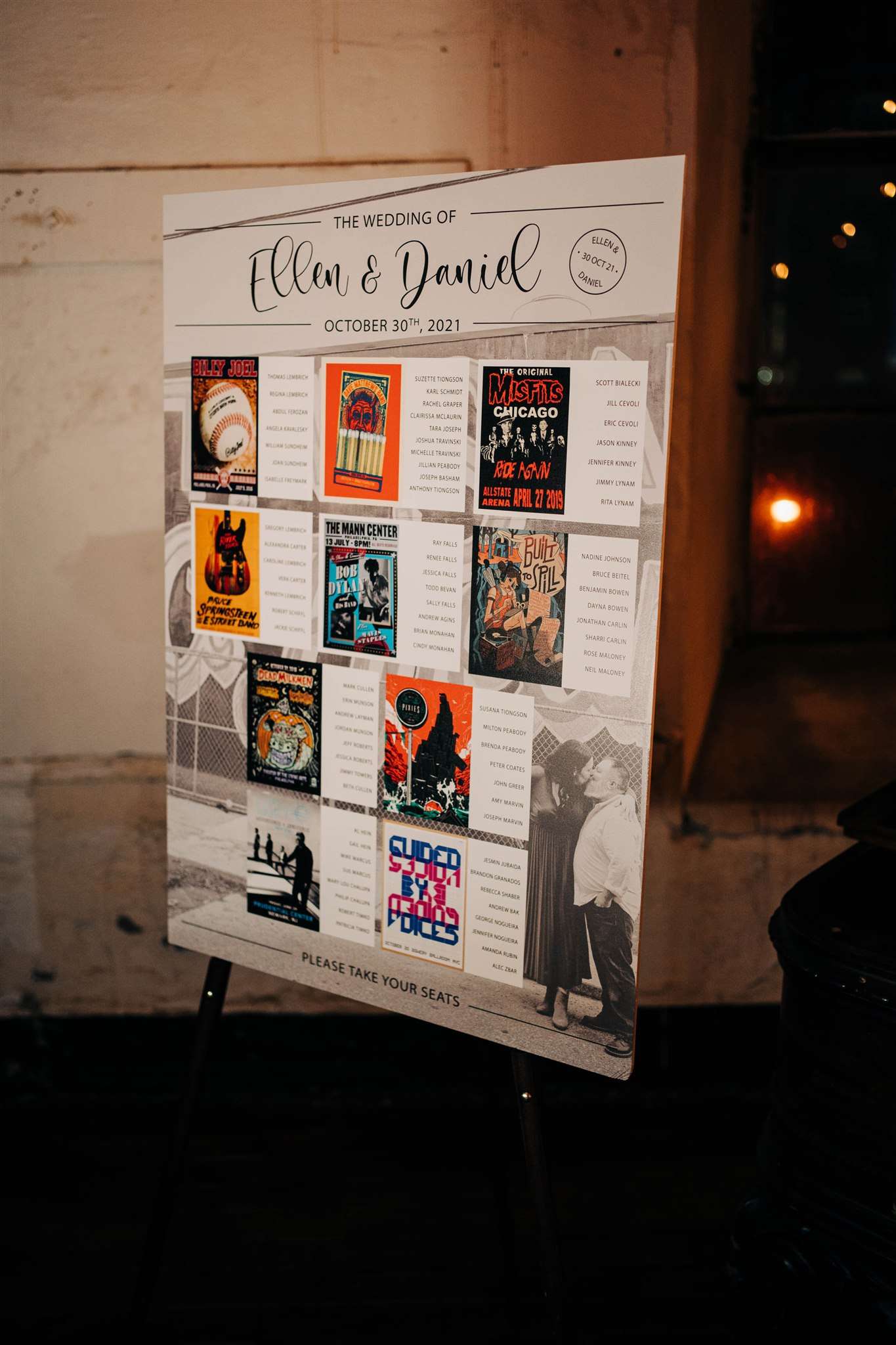 Ellen's sister-in-law became ordained to officiate the ceremony, and so was able to incorporate some details about the couple in her speech. Ellen told us, "She included lyrics from some of our favourite artists, mentioned our mutual love of the Baltimore Orioles and included some Elvis lyrics to honour Dan's late mother and aunt."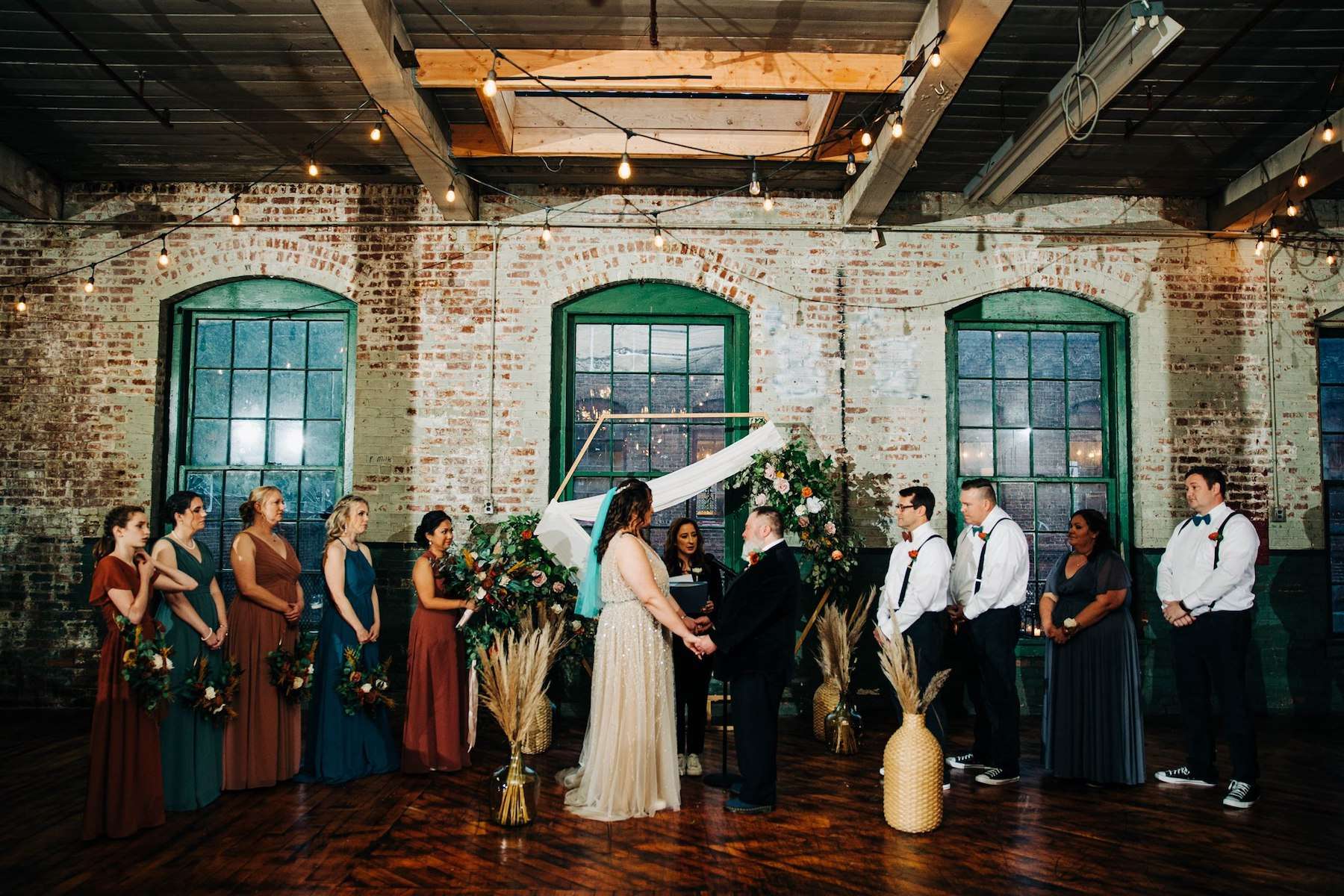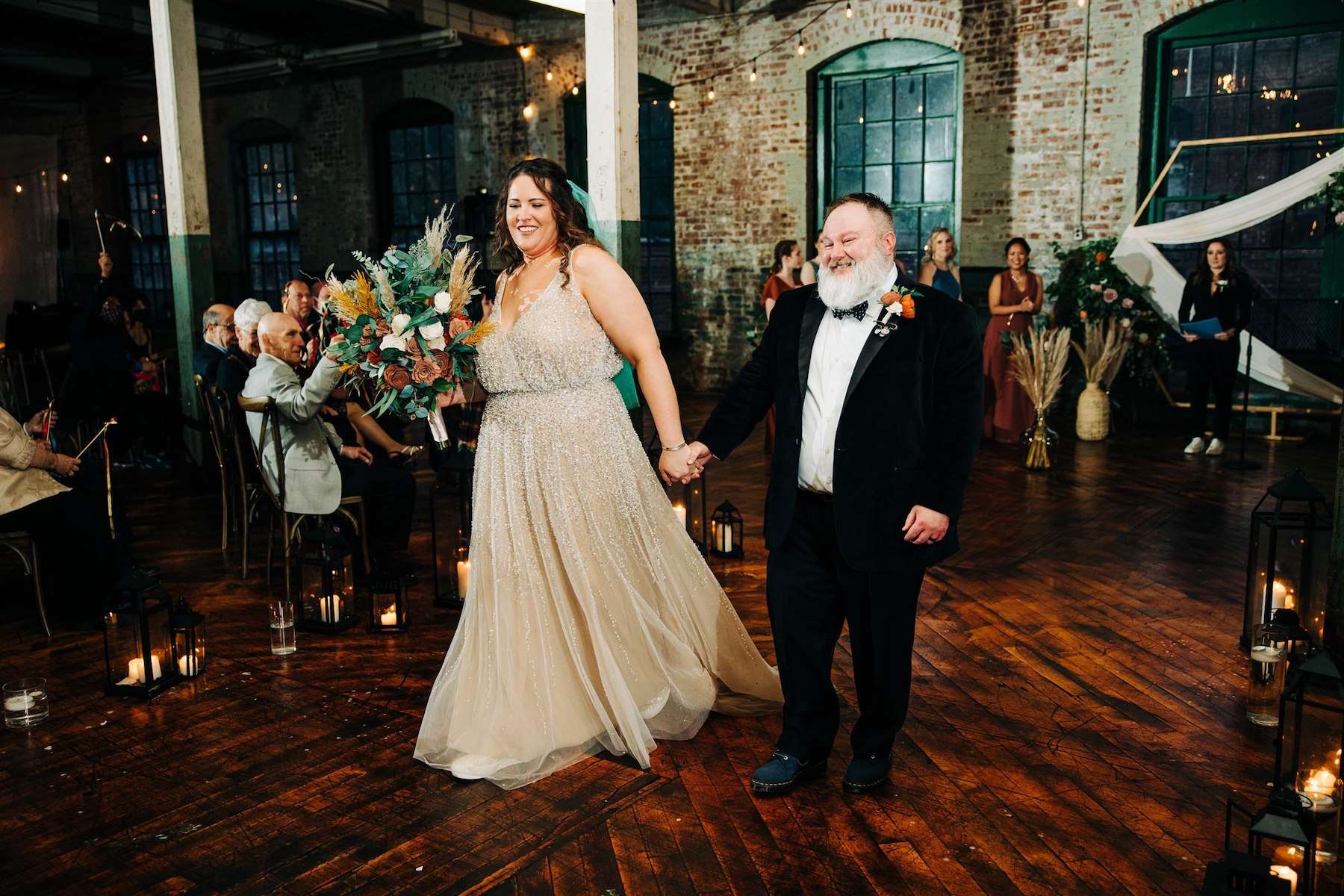 The couple wrote their own vows, and Ellen and her bridal party walked out to an instrumental version of The Cure's Just Like Heaven, which was one of the first concerts the couple attended together.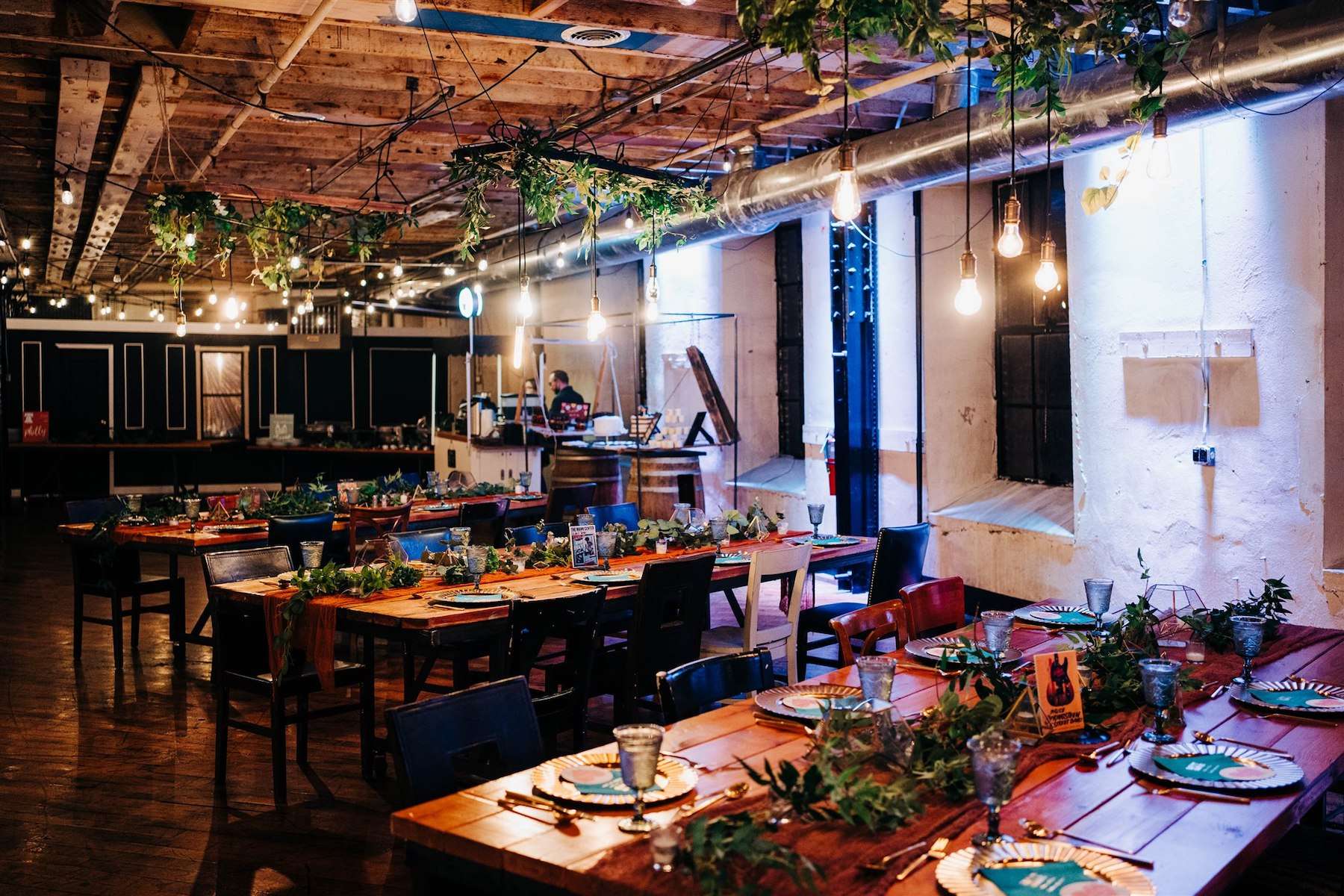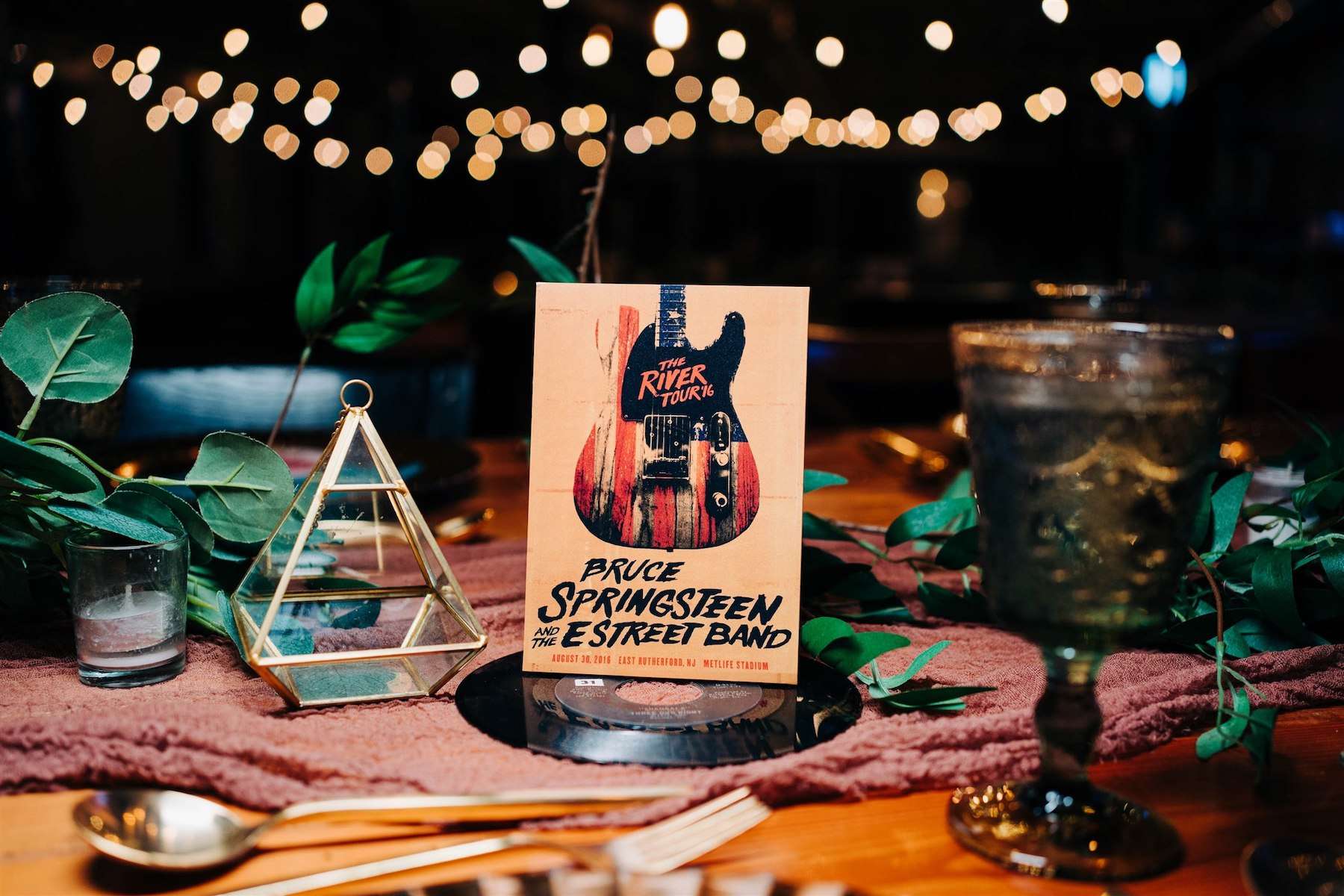 They chose the Art Factory as their venue, a historic factory loft space in New Jersey about 12 miles from New York City. A popular location for weddings and events, it also hosts film crews, as the couple found out, "While outside taking photos we noticed two scantily clad women with a videographer… turns out that a music video was being filmed right around the corner from where we were taking photos!" There are also swings throughout the Art Factory, and Ellen told us, "Dan loved creating his own Miley Cyrus Wrecking Ball moment and claims that was his favourite part of the day!"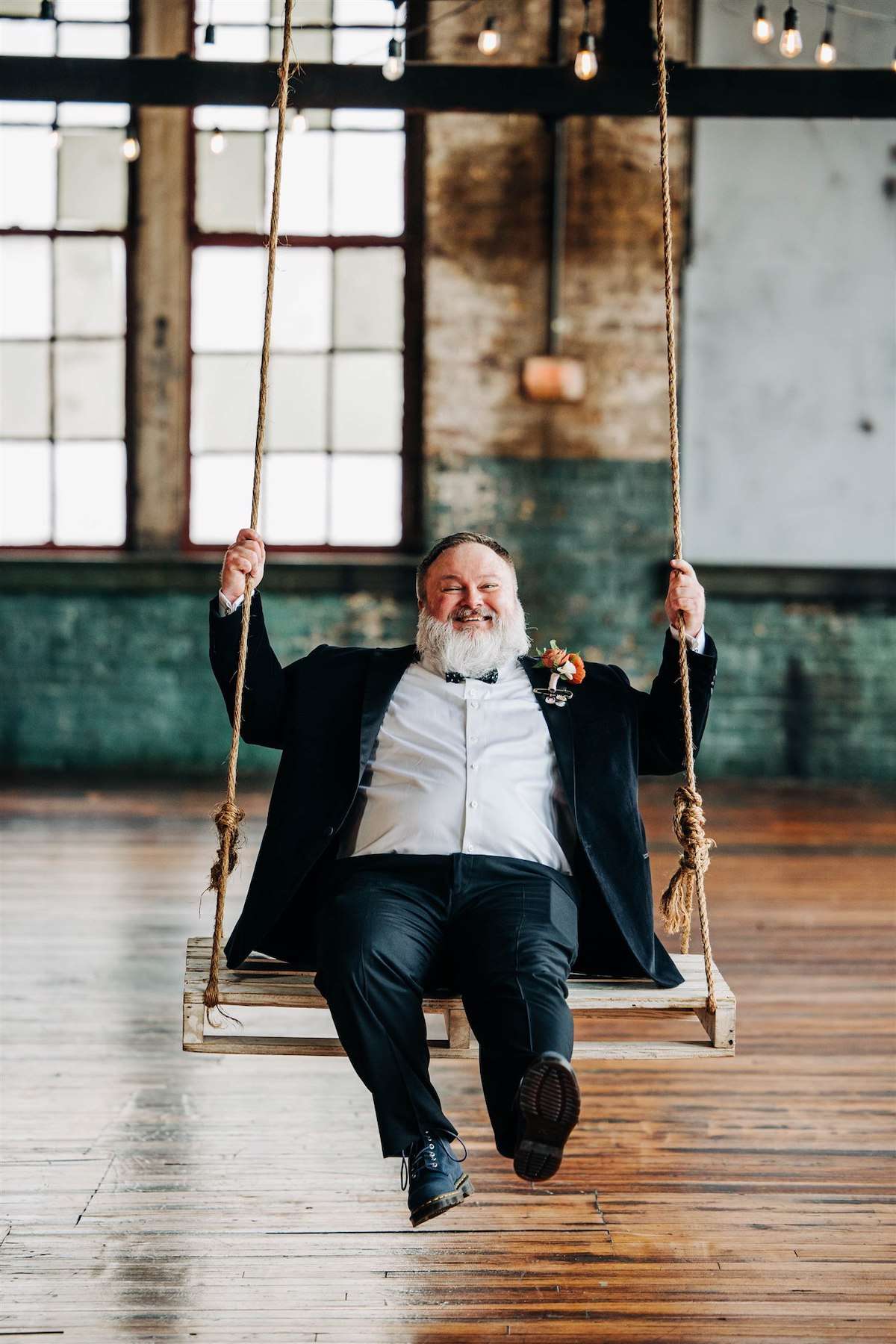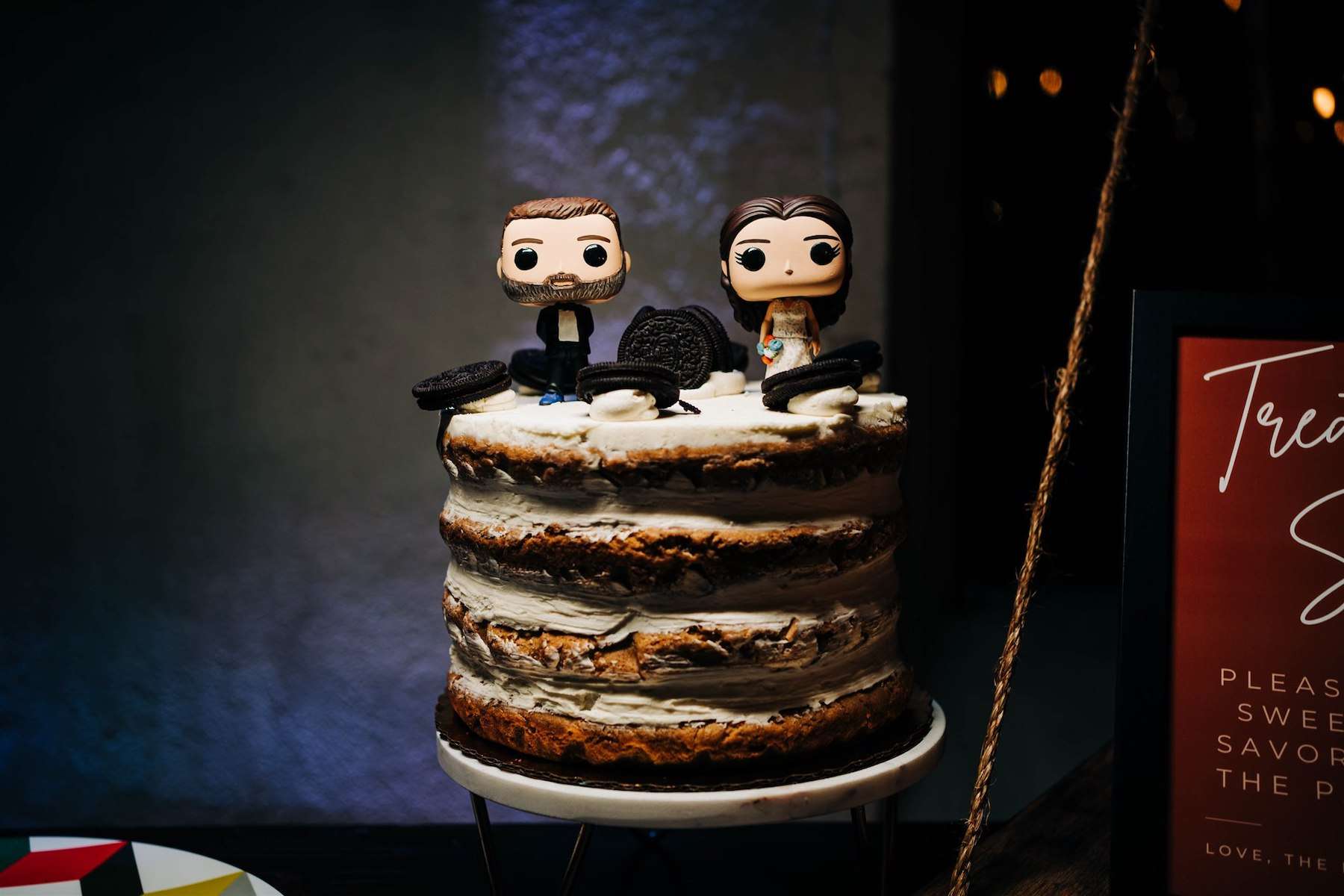 With the day focused on themselves, Ellen and Dan just wanted to have fun, curating a cocktail hour playlist with cover versions of their favourite songs, hiring their hometown coffee shop to serve hot drinks and cider during the reception, and entering their reception to The Game by Motorhead, complete with smoke and fireworks. They told us that they wouldn't have done anything differently, "We had our dream day, and our guests are still raving about what an incredible time they had! Our advice would be to prioritise what is most important to you."