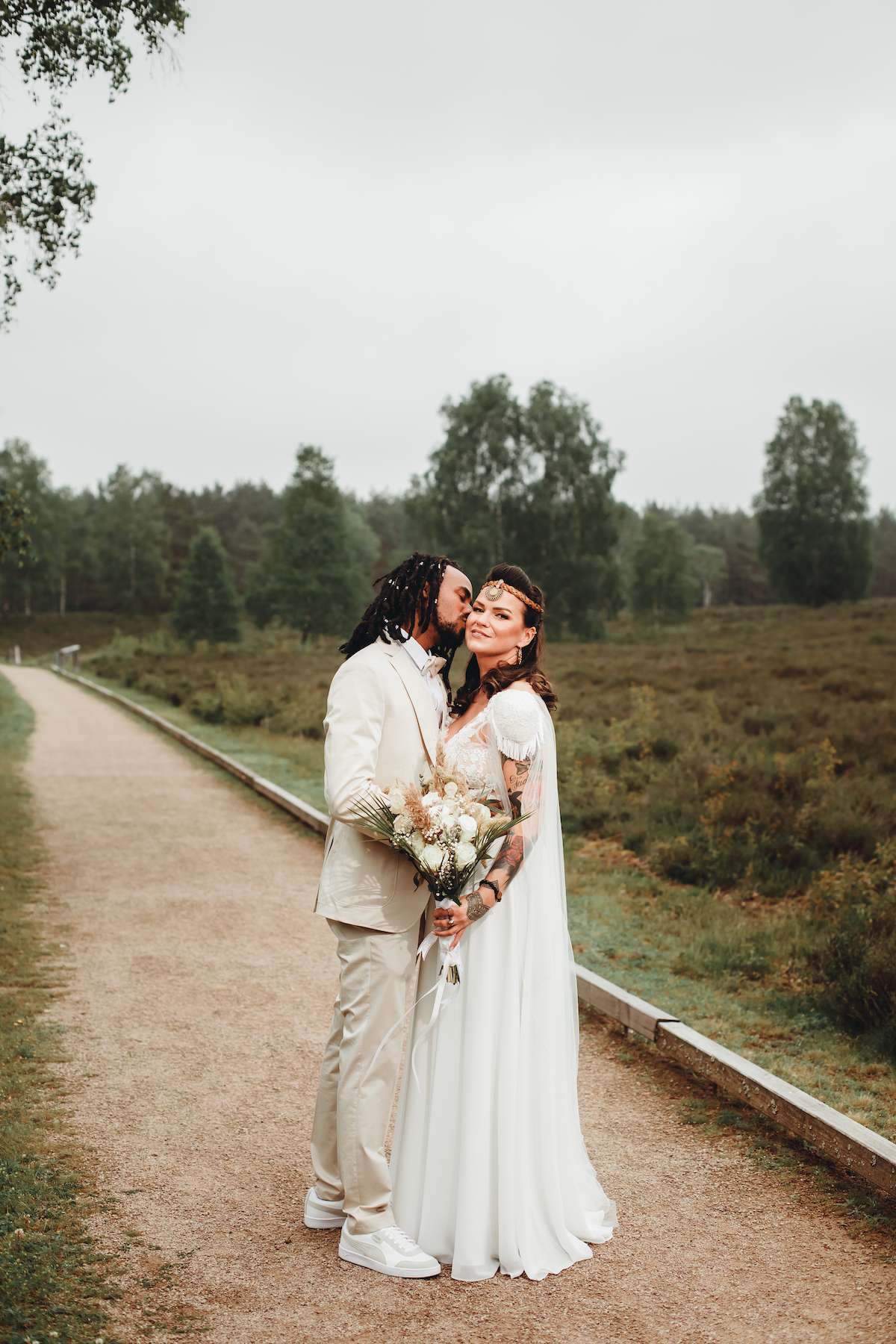 Another victim of Covid regulations, Lucas and Jessica's wedding had to take place with only a few family guests, meaning their photographer couldn't attend. But they made up for it with a fun barefoot photo shoot complete with their wedding decorations, flowers and smoke.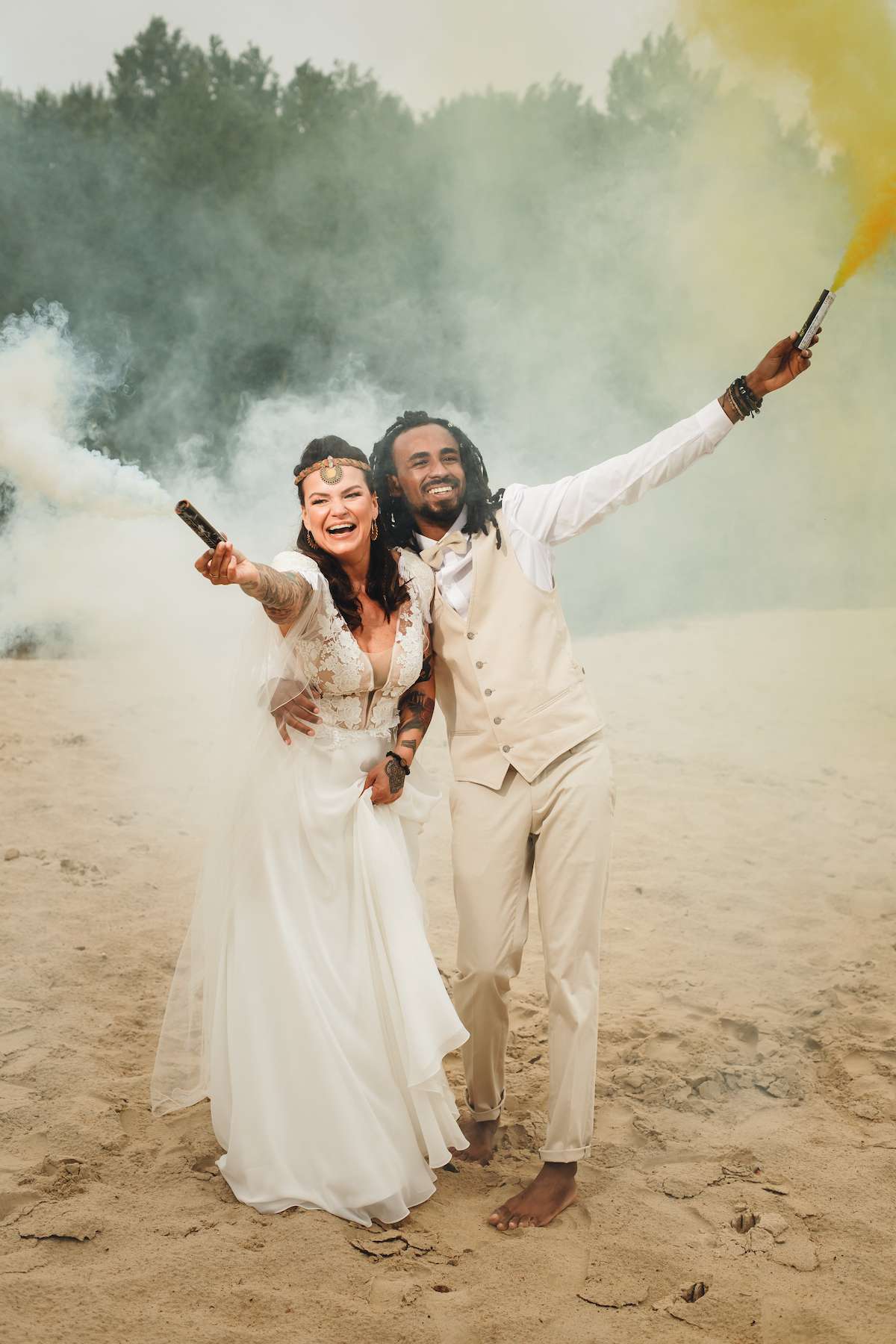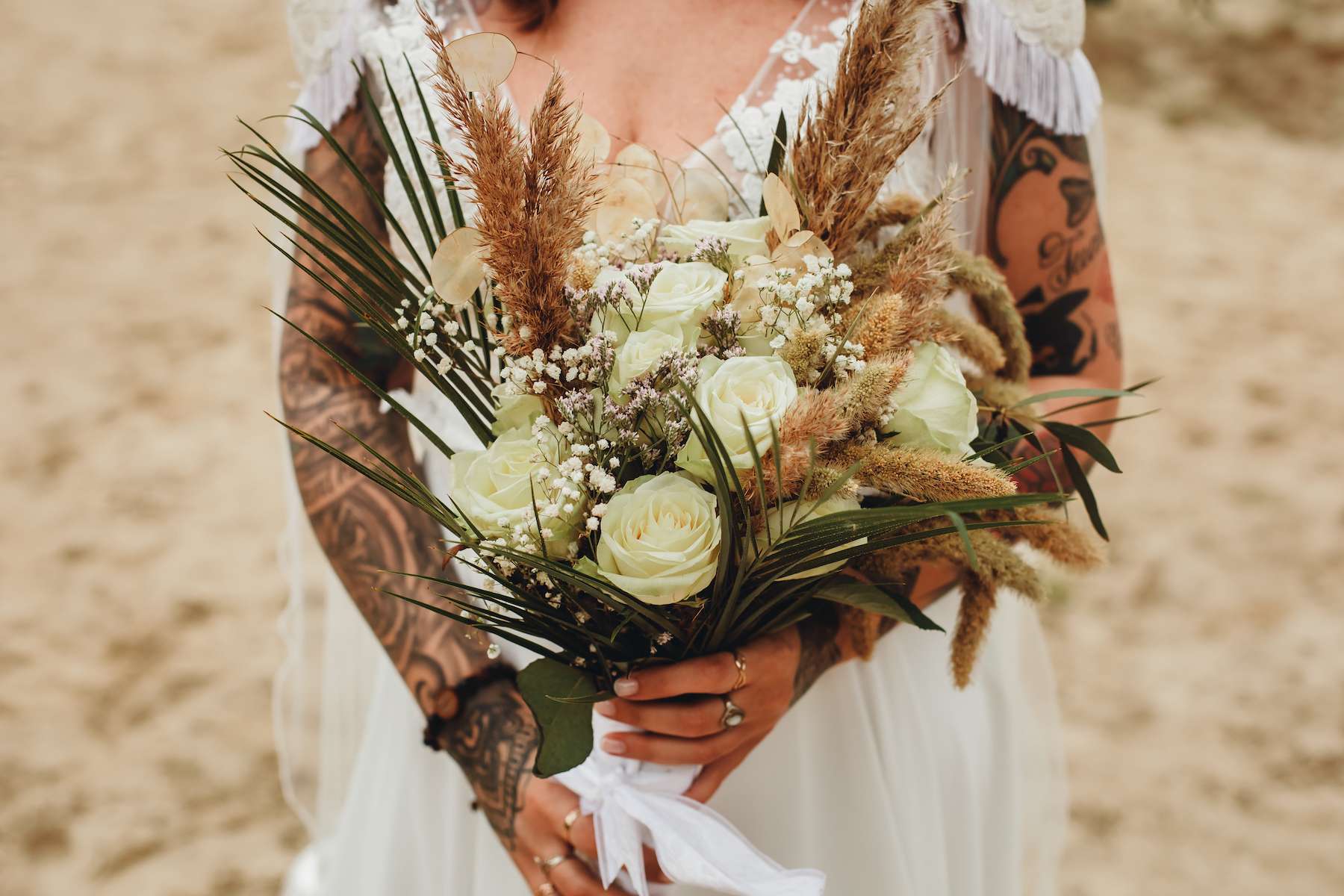 Jessica told us how difficult it was to even get married, "We wanted to get married for our souls, but the fight against German immigration made it so hard for us. There were so many papers, but all the planning really connected us – it bonded us really strongly and was emotional in a good way!"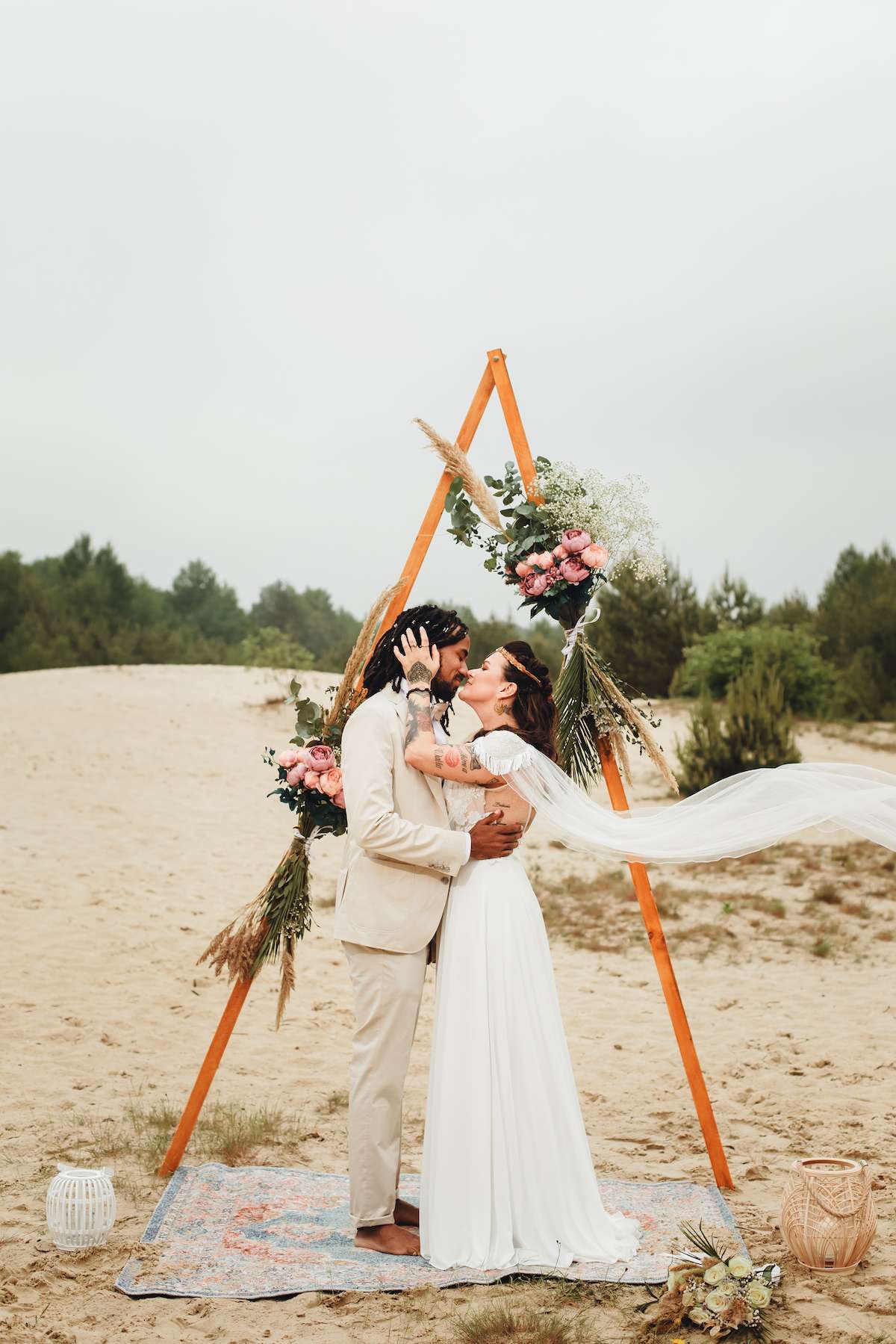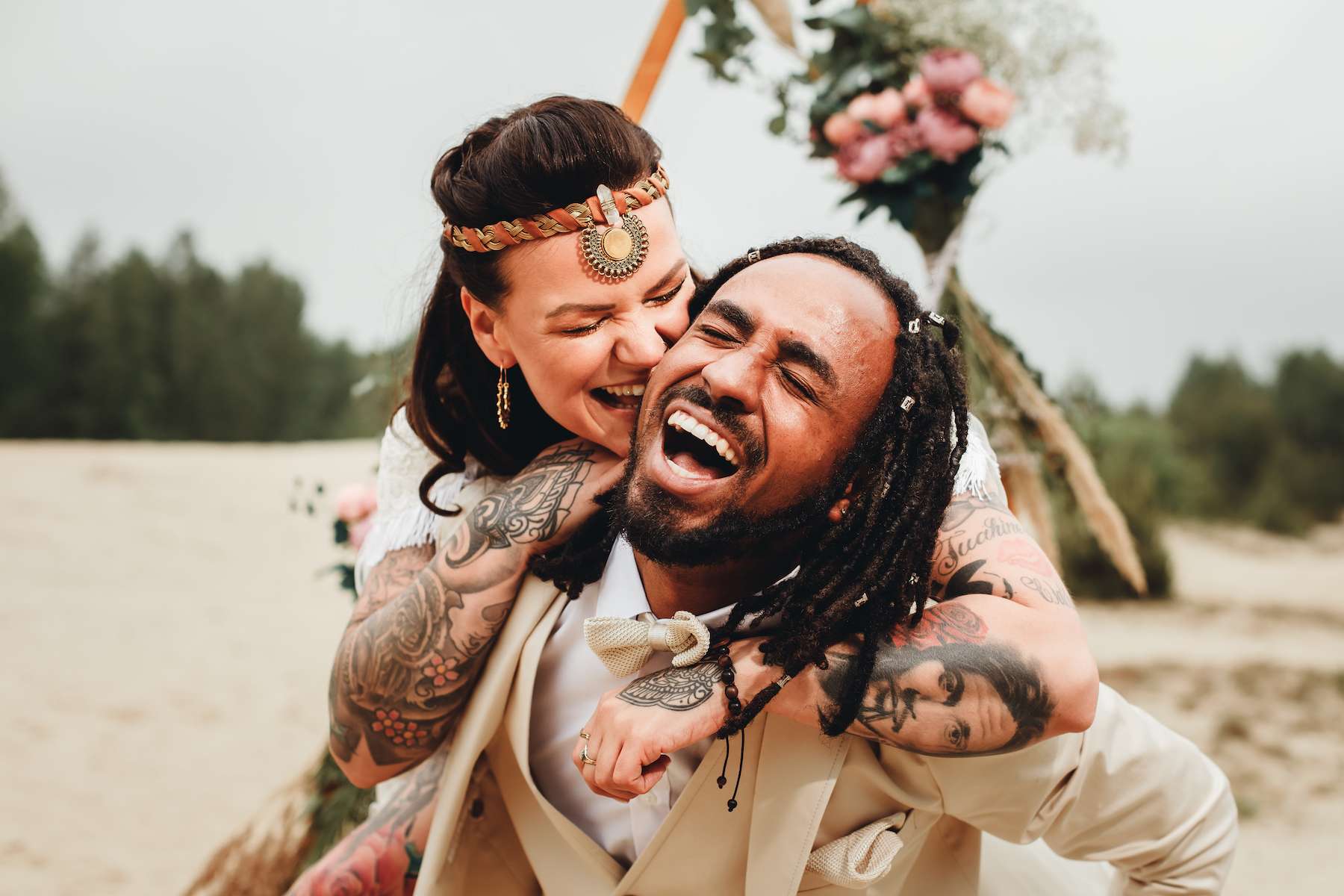 Once the papers were in order, they decided to marry nine days later, and even with such little time, they managed to create a ceremony personal to them. Jessica explained, "Our officiant, Mareike told our story so beautifully, even though she only had nine days to prepare her speech! We didn't want all the laws and stress to steal our moment, we were so thankful." Jessica's father was still able to walk her down the aisle – her favourite moment – and their vows to each other were made extra special after all the effort and paperwork to get them there.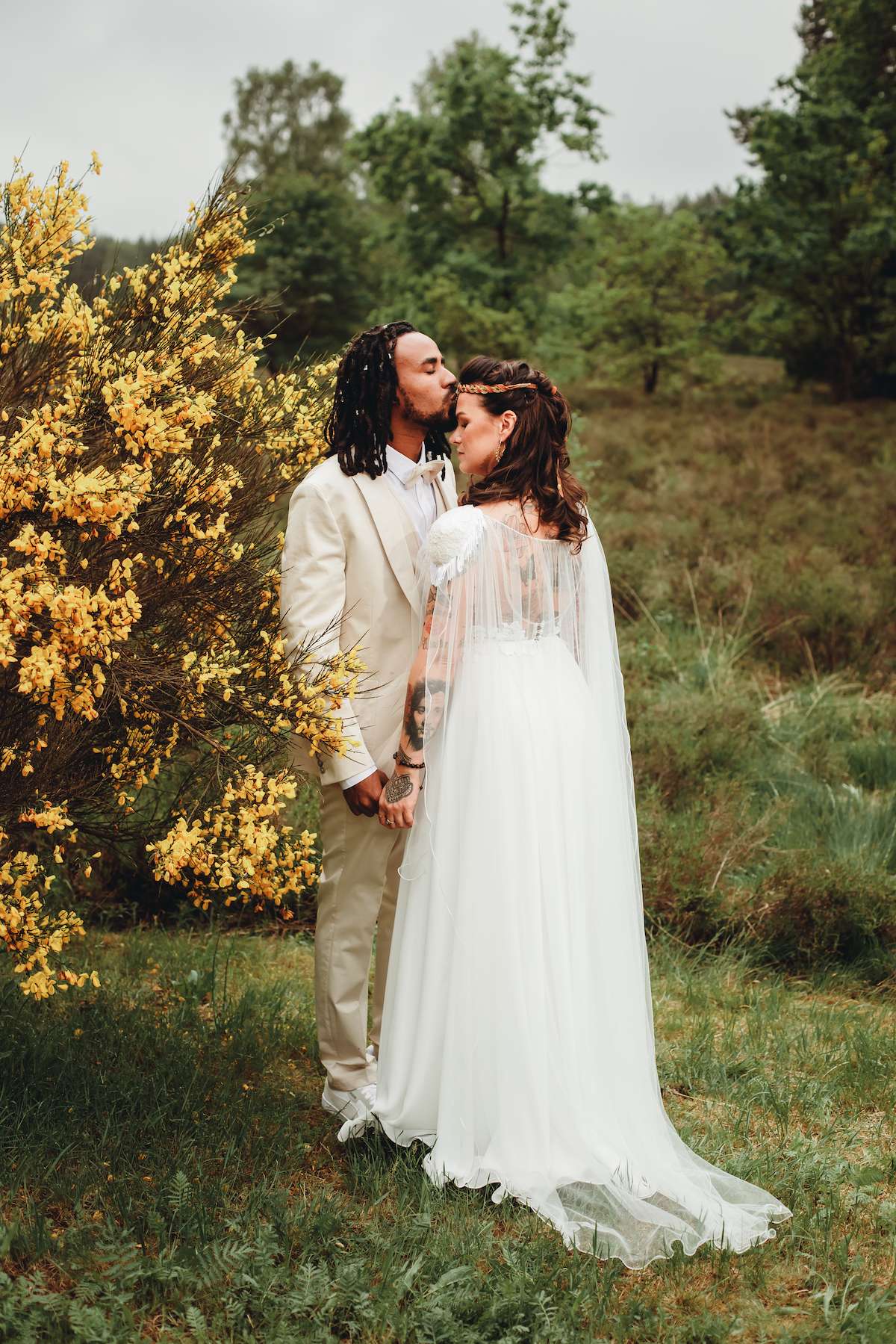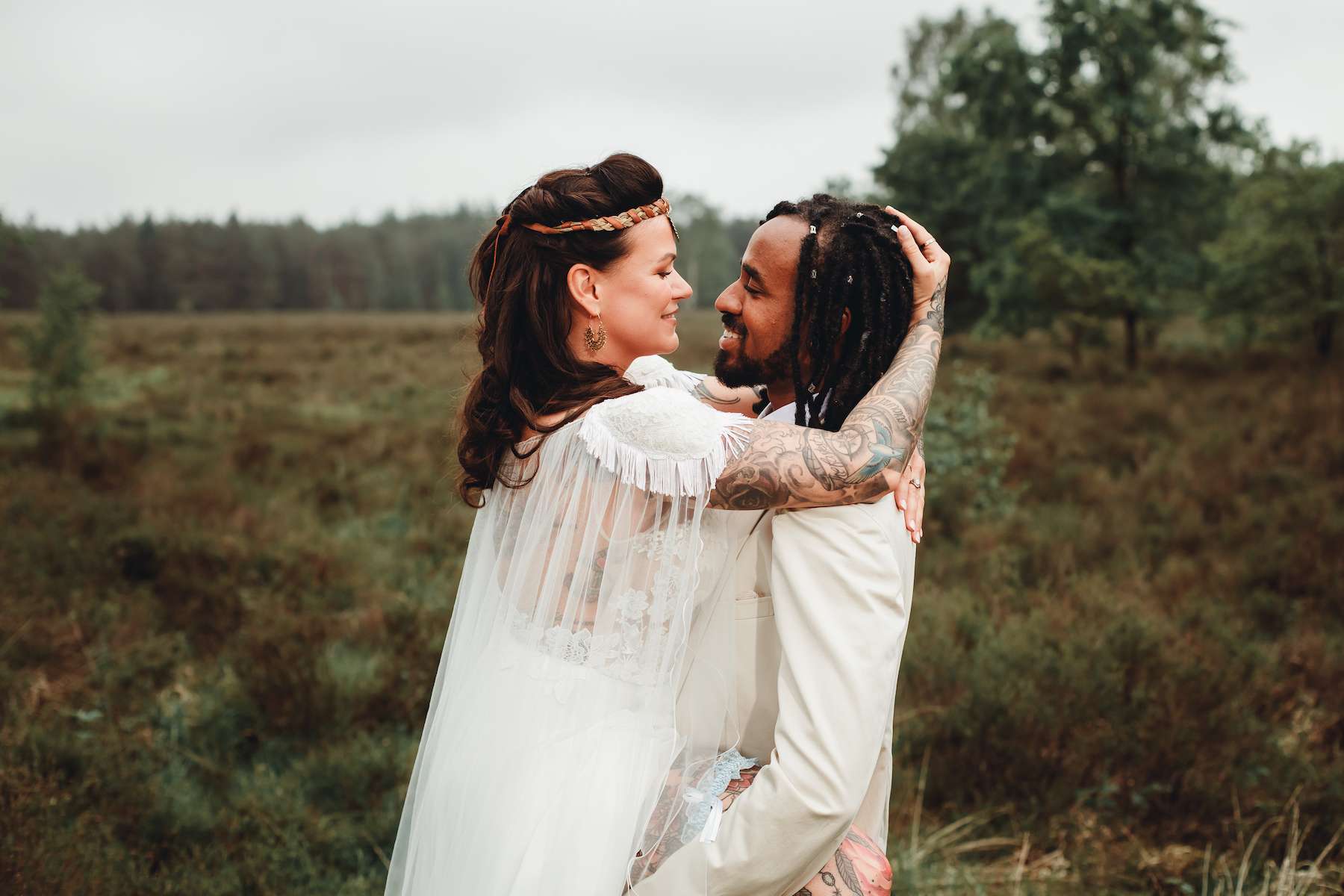 With no real budget to speak of, the couple got the whole family involved creating the decorations, saving their money for a big party in 2022. However Jessica still wanted to have a dress that was a little different, adding a custom cape and shoulder pads. They also decided on wedding bracelets, rather than rings, which were handmade for them. Their cake and flowers were homemade creations, and their celebration took place at Jessica's parents' home.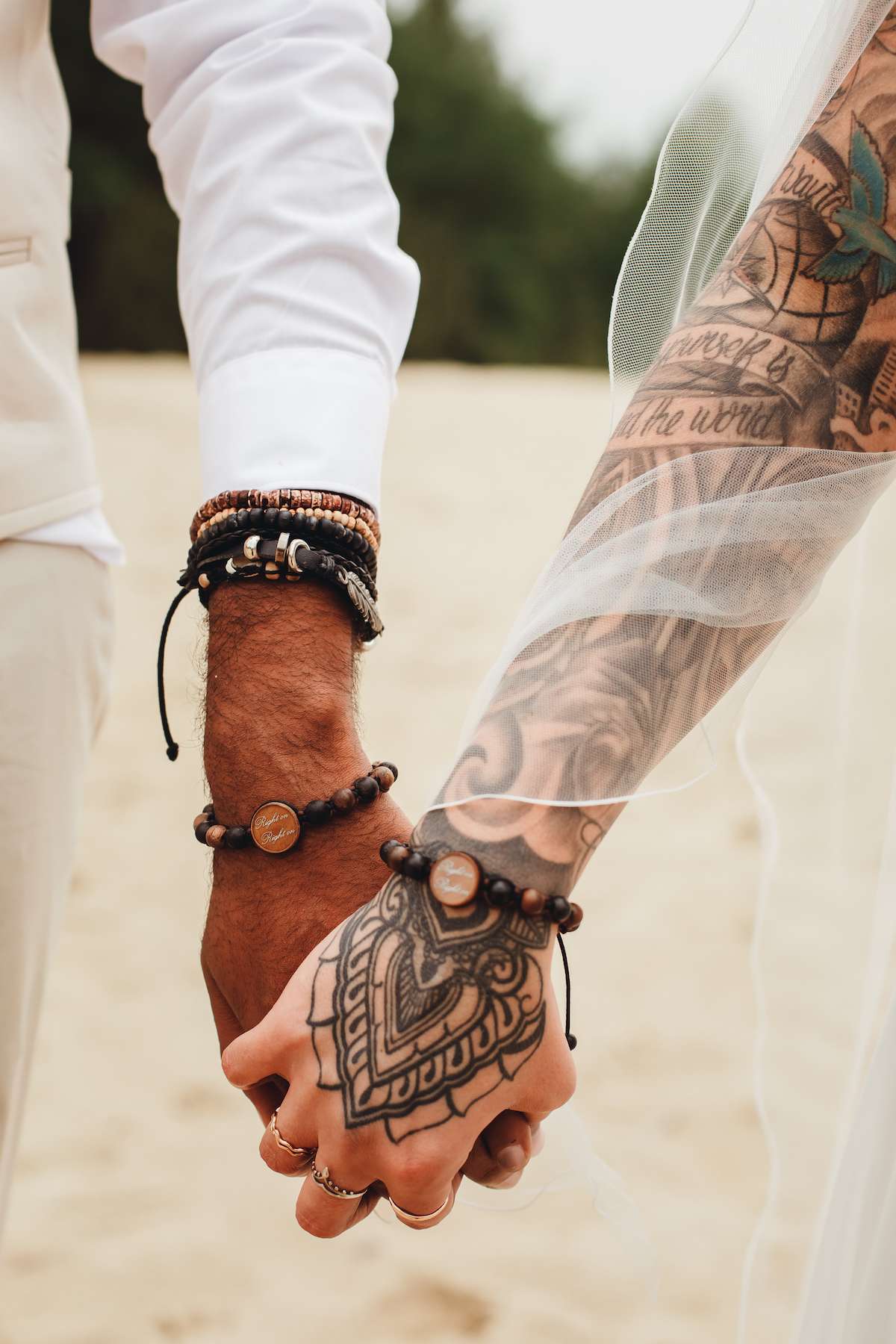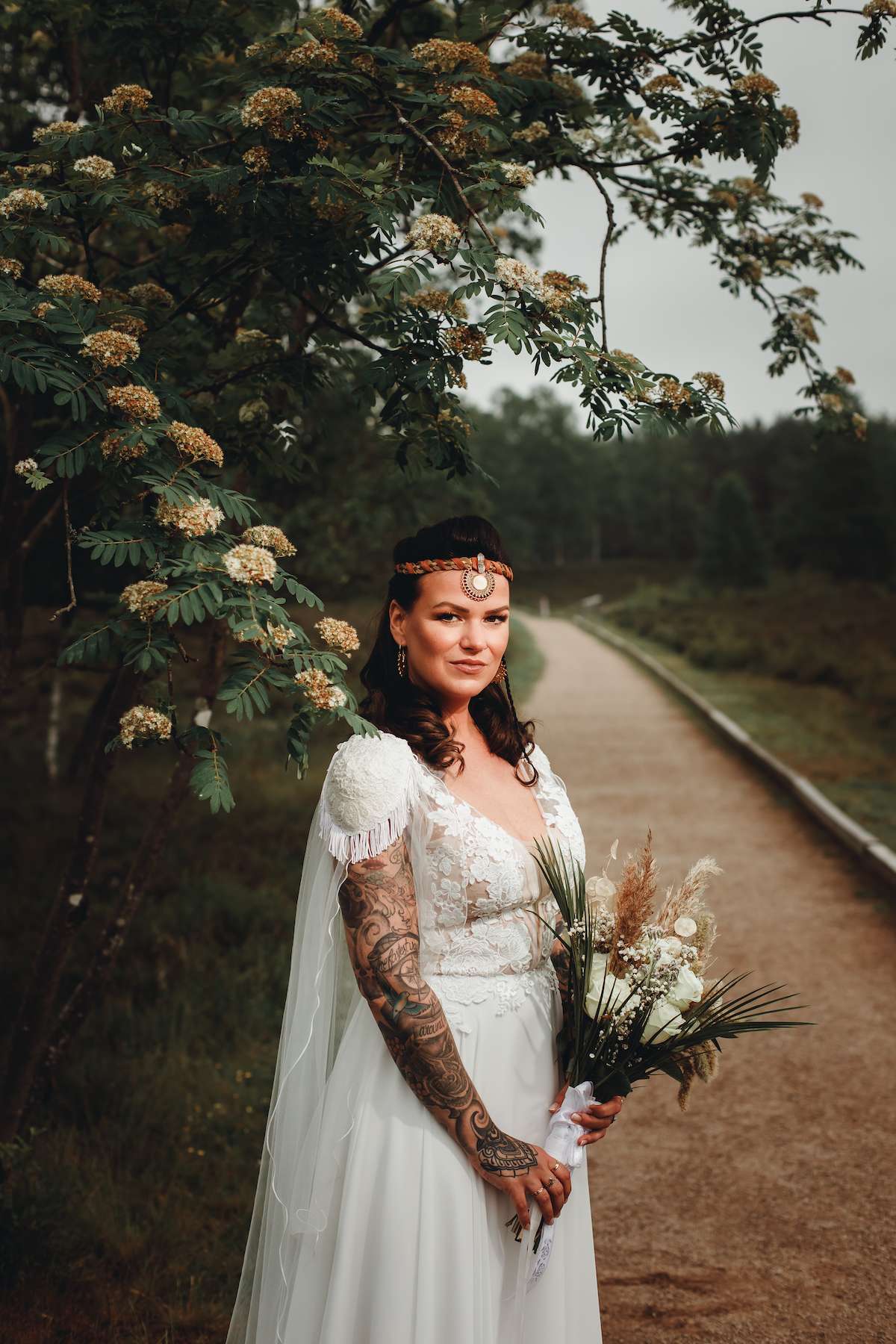 The couple were determined to still have the day they wanted, however small and restricted it was, and had a lot of fun at their wedding photoshoot at the lake. They incorporated orange and blush tones in the florals, and used the natural landscape as their backdrop, adding in some smoke for extra excitement. Jessica told us, "It feels amazing to be married, we feel so much stronger, calling ourselves husband and wife now. It's a stronger bond, and we're so happy we did it our way!"