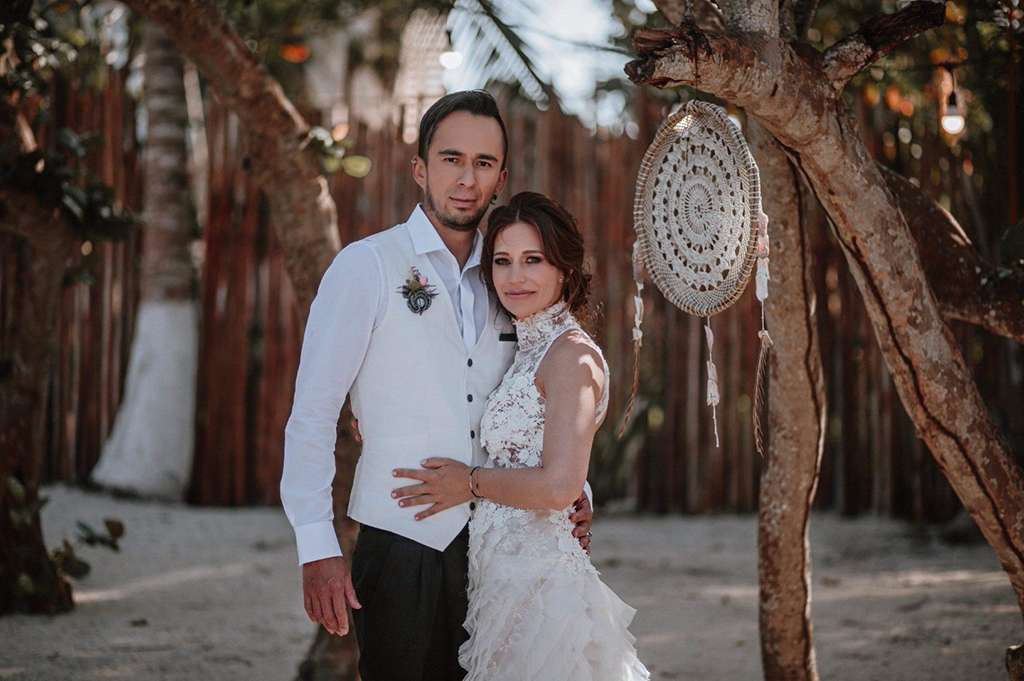 Married at an idyllic beach location on the Rivera Maya, Mexico, Angie and Alex used Alex's love of the science-fiction writer H.P. Lovecraft to theme their February wedding day. "We hired an alternative Mexican jeweller to create customised sculptures for decorating the tables and printed briefs describing the creature," Angie began. "For each guest, we commissioned a medallion with their names behind it, again with corresponding creature and that was the way the guests found their table."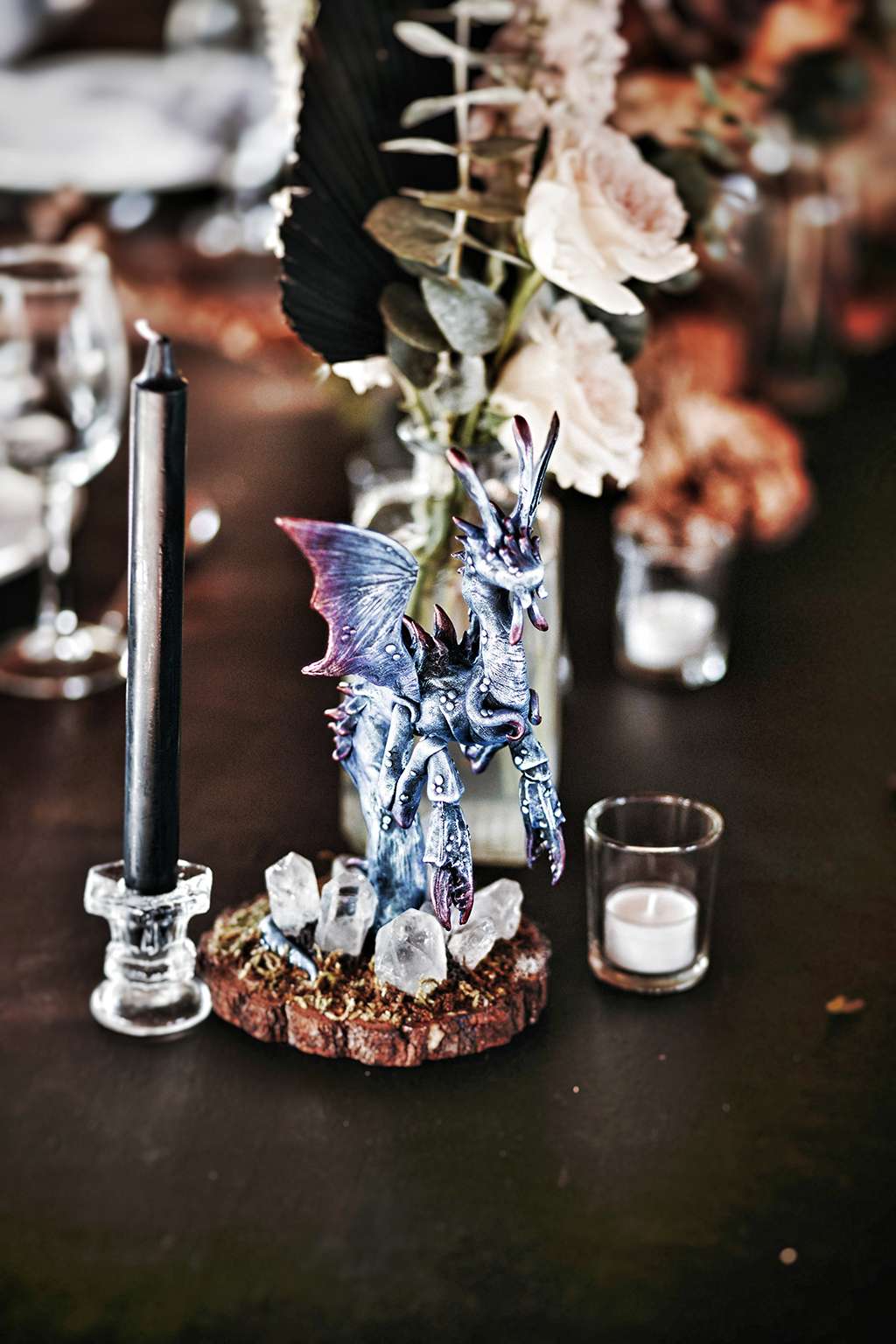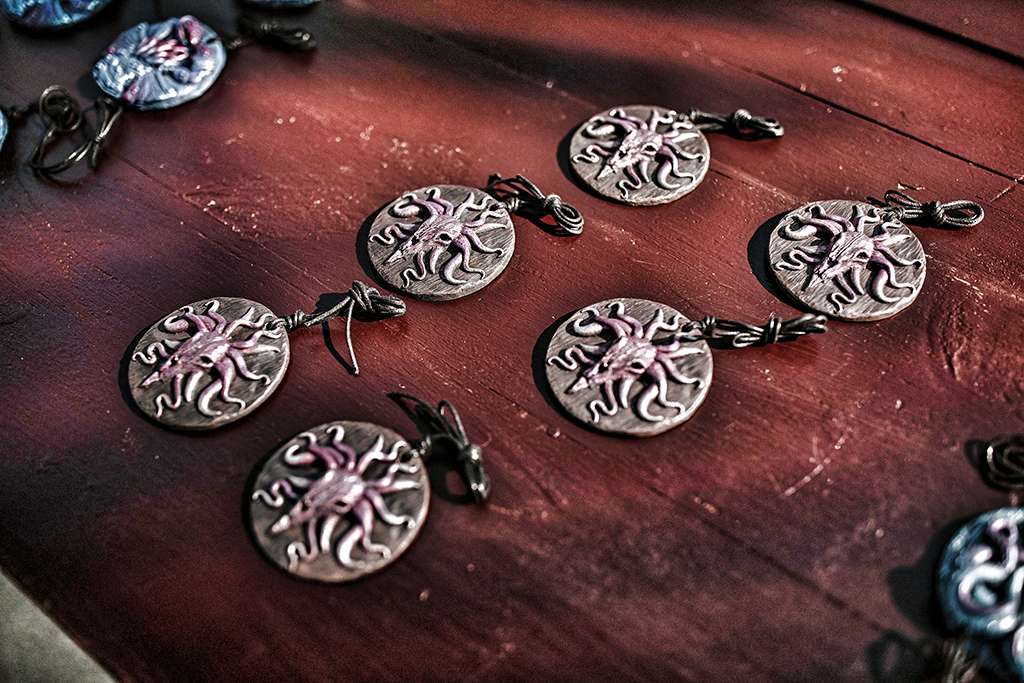 With planning by Lucy Gallagher Boutique Weddings and styling by Doranna de Bortoli, Angie wore a Cymbeline dress with Manolo Blahnik shoes and Swarovski jewellery loaned from her Maid of Honour. Alex designed his own outfit and had it made by Hockerty, with a pin from Etsy to complete his look. Angie designed the stationery herself, and Cherry Blossom provided florals.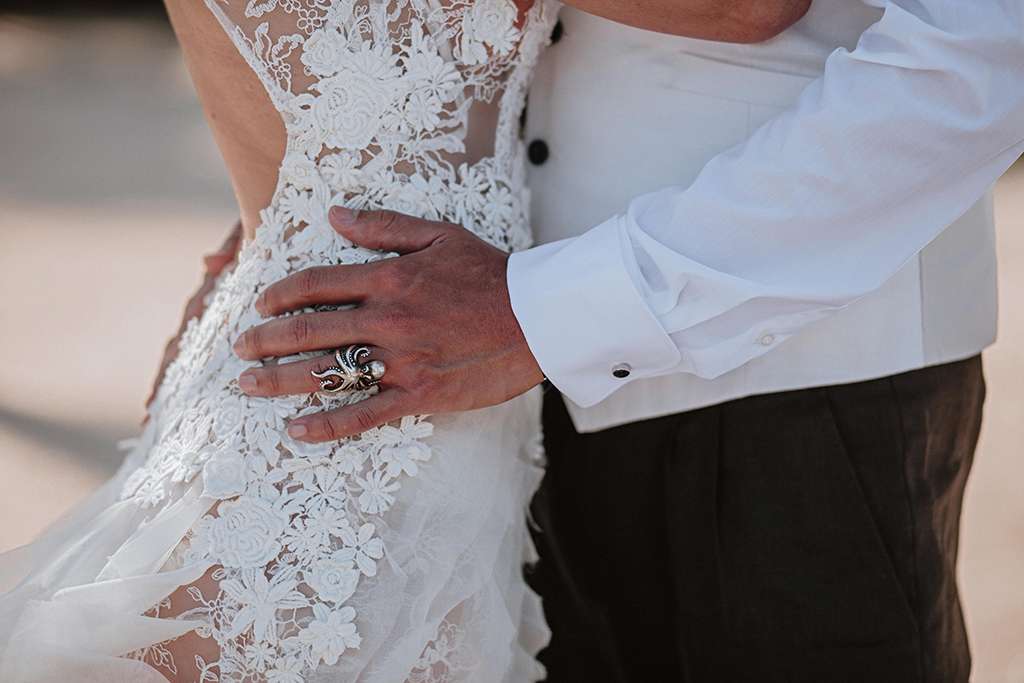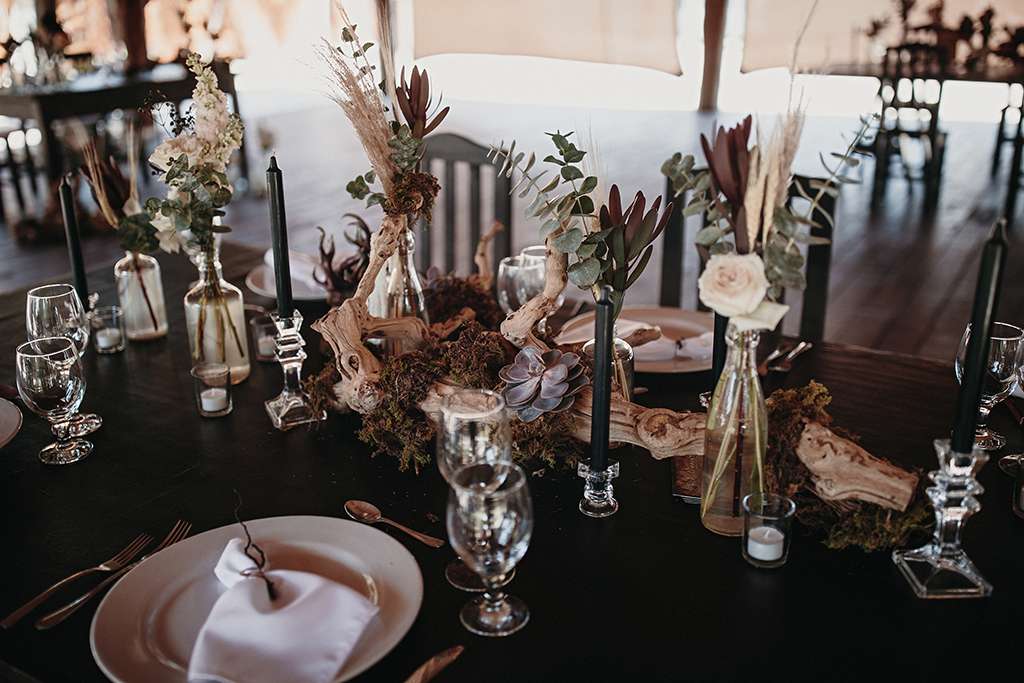 "We made a big effort to fill our wedding with details and special moments," Angie continued. "Our guests had travelled from all over to be with us, in the midst of the difficult navigation of COVID restrictions, so we wanted to make sure they all had a time to remember! The night before we held a pre-cocktail party for our guests to all meet each other, complete with delicious Mexican buffet and cocktails."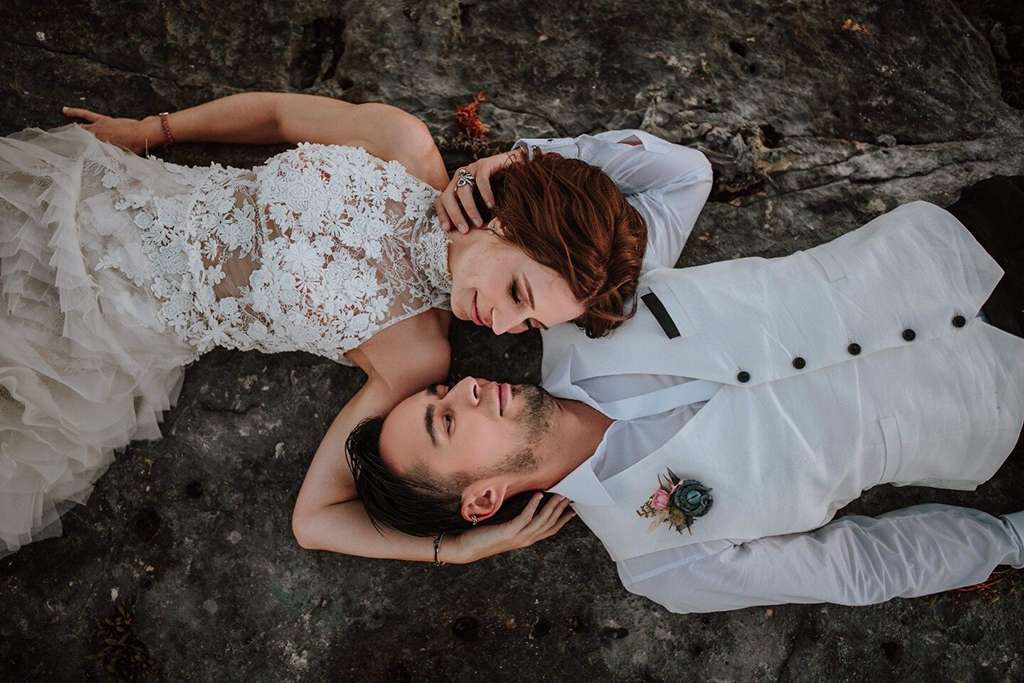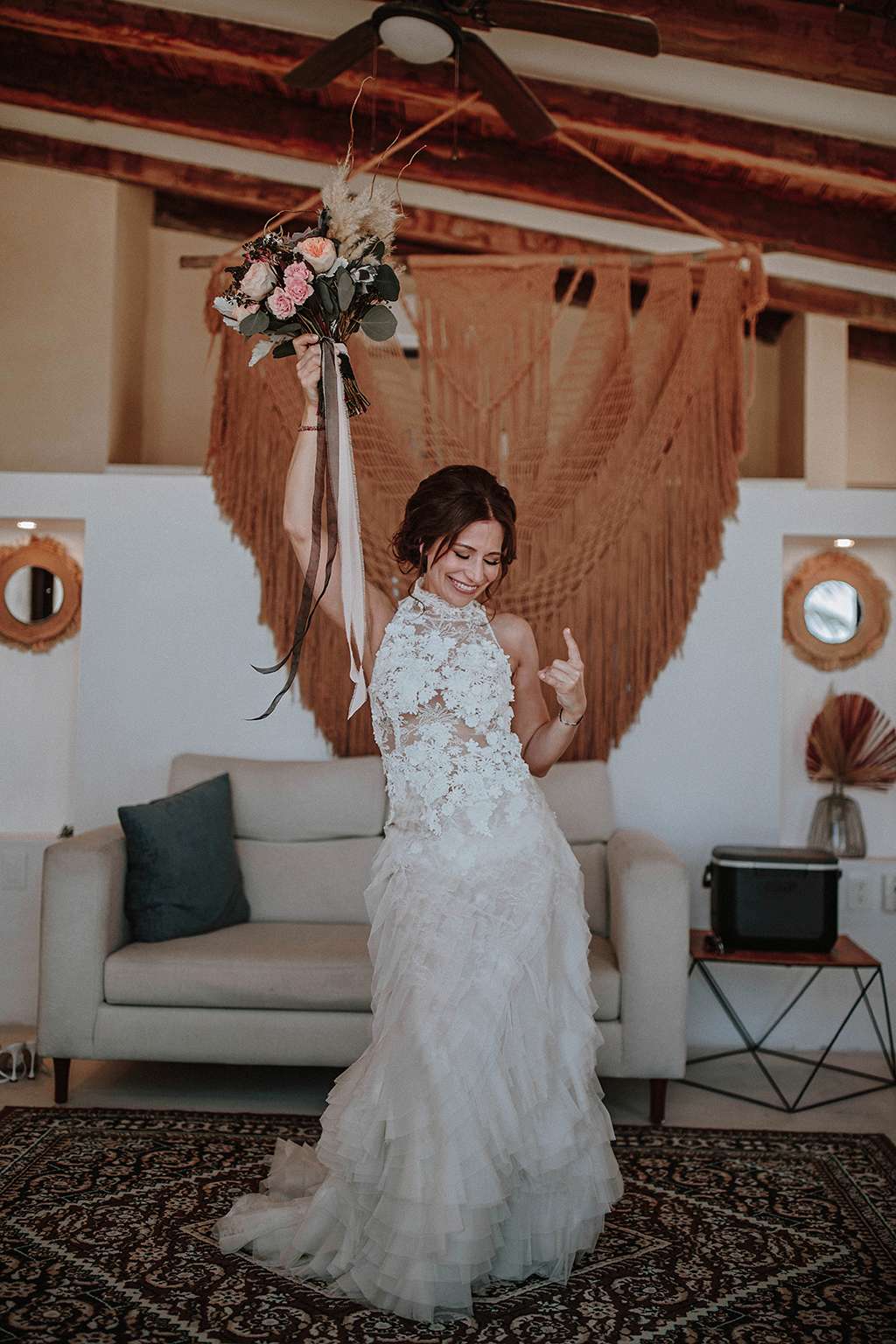 As half of their guests were Austrian and the other half Mexican, the ceremony was performed in both German and Spanish. They had an eclectic mix of some of their favourite songs to set the tone, all performed by a string quartet – the processional was The Godfather Theme, Angie walked in to Nothing Else Matters and the recessional was AC/DC's Highway to Hell!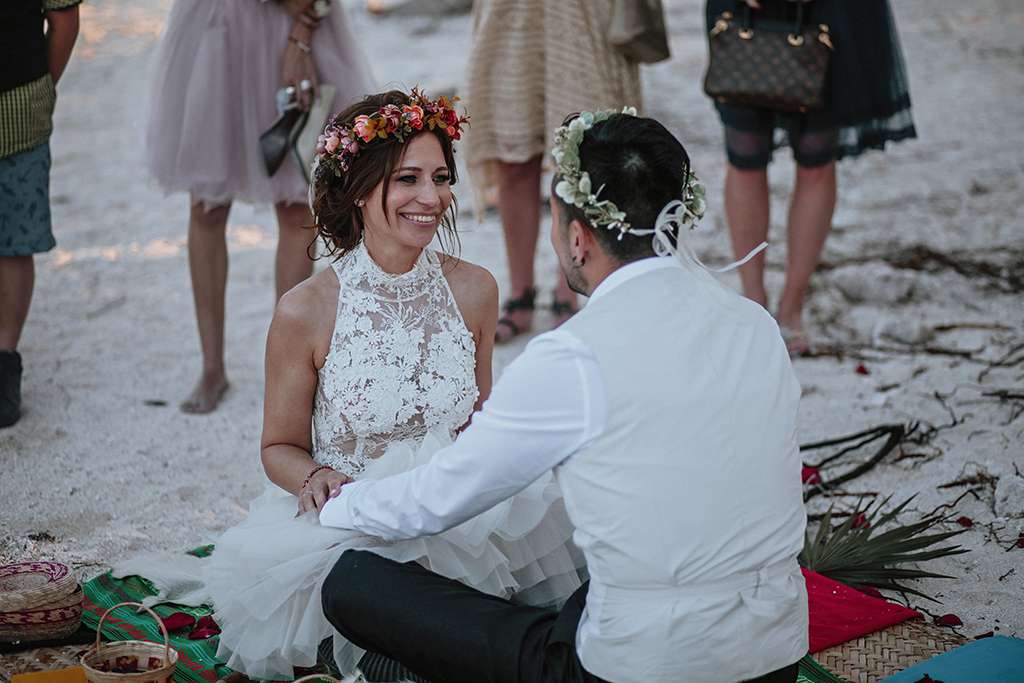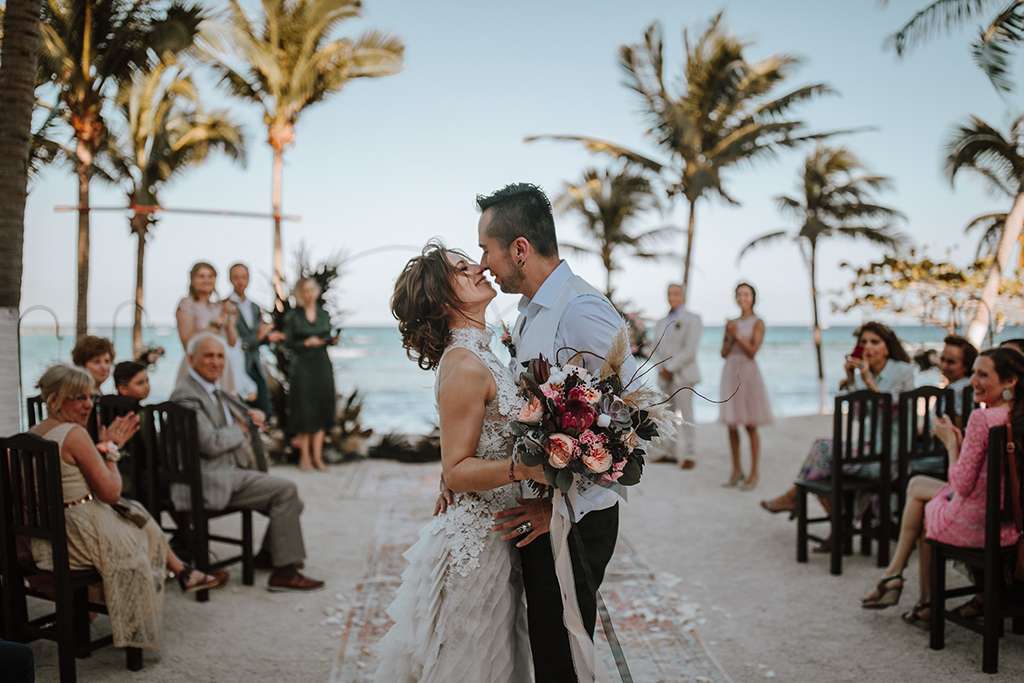 After the tradition ceremony they held a Mayan ritual ceremony, which Angie described as being very 'beautiful and emotional' and a real highlight for their Austrian guests especially. While the couple snuck off for portraits after, their guests enjoyed cocktails and canapés and then set off on a mystic treasure hunt to find their table places. The couple entered their reception to the Ghostbusters theme, and opened the dance floor to Dance Macabre from Ghost, which they hired a professional dance coach to prep for 6 months in the lead up to their day! "We were absolutely not the best dancers, and being Austrian I had to include a decent waltz in the proceedings!"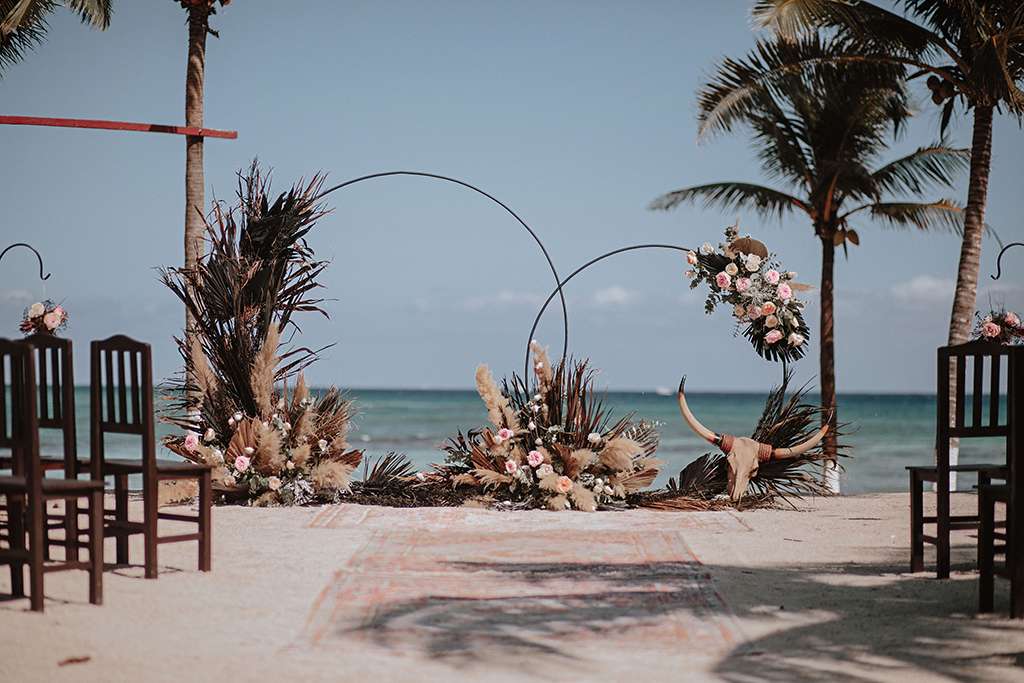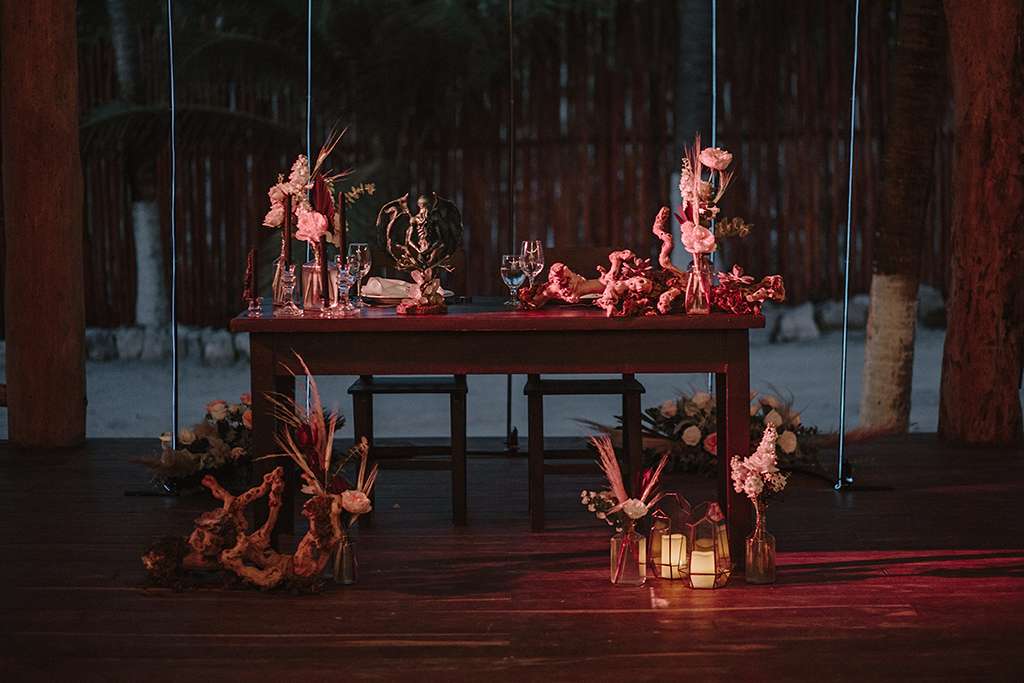 "Take your time finding your perfect wedding planner," Angie concluded. "We had such good luck with Lucy because she managed everything perfectly, even in the ever-changing climate of the pandemic. Do not save on this part of try to get it cheap; to have a professional supporting you as well as organising everything, especially for a destination wedding, is priceless."