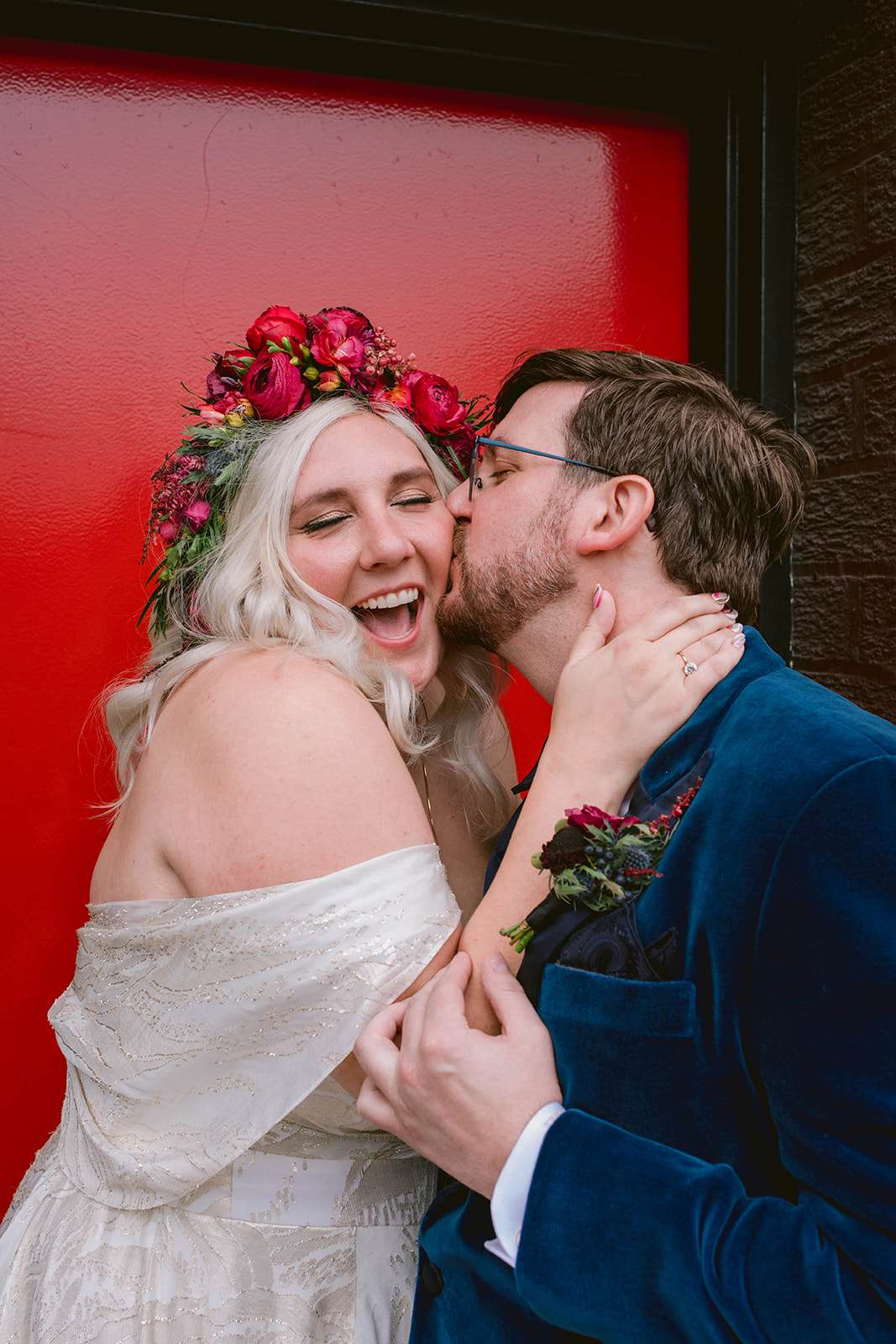 Jeremy and Jamie didn't set out to have an alternative wedding, but it soon became clear to them when they started their planning journey that actually, they wanted to be able to customise pretty much everything. As they live and work in Brooklyn, it was important to the couple that they use local vendors and a local venue which they had an excuse to go back to afterwards. They settled on The Bell House, a multi-use event space which also hosts regular comedy shows and concerts that they love attending.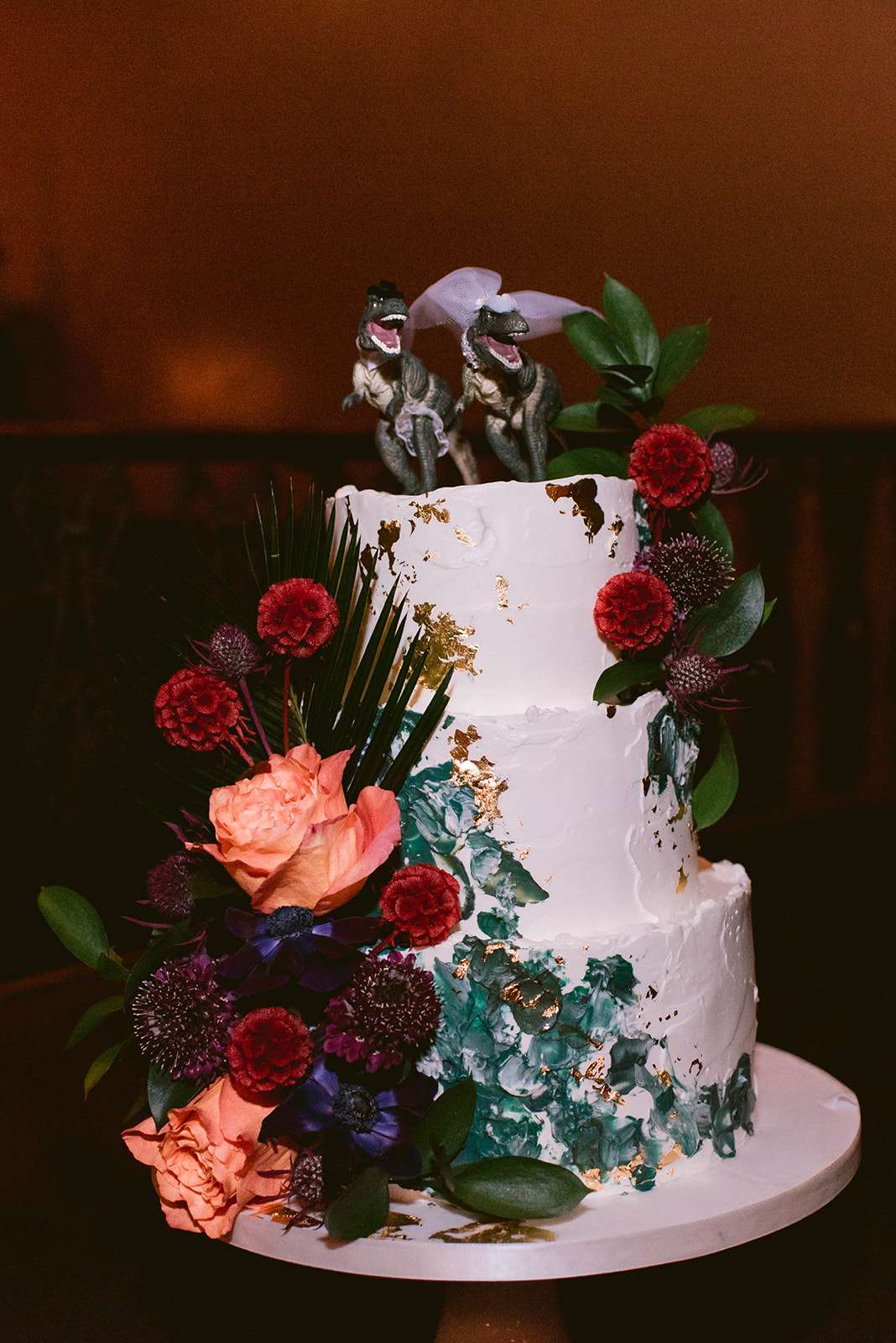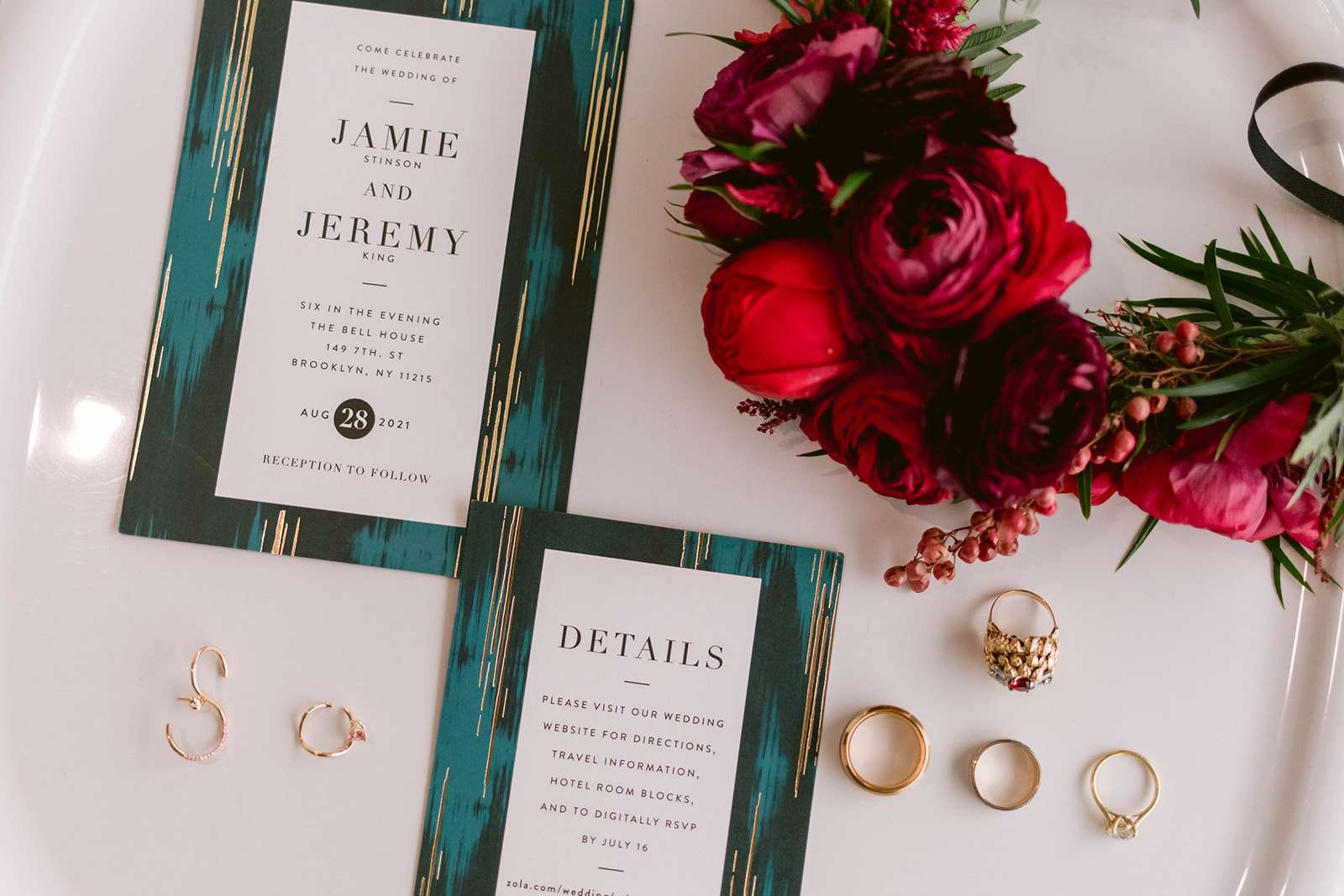 "A big part of the wedding was making sure our guests got to experience our favourite things," Jamie began. "Jeremy was a Broadway musician before law school and we both love music so it was important to us to have live music throughout the day that really rocked. Aesthetics-wise, we're both really into super-saturated jewel tones so we figured we should just lean into the moody colour palette. Above all else, we wanted a day that felt super loving, accepting and positive for everyone involved."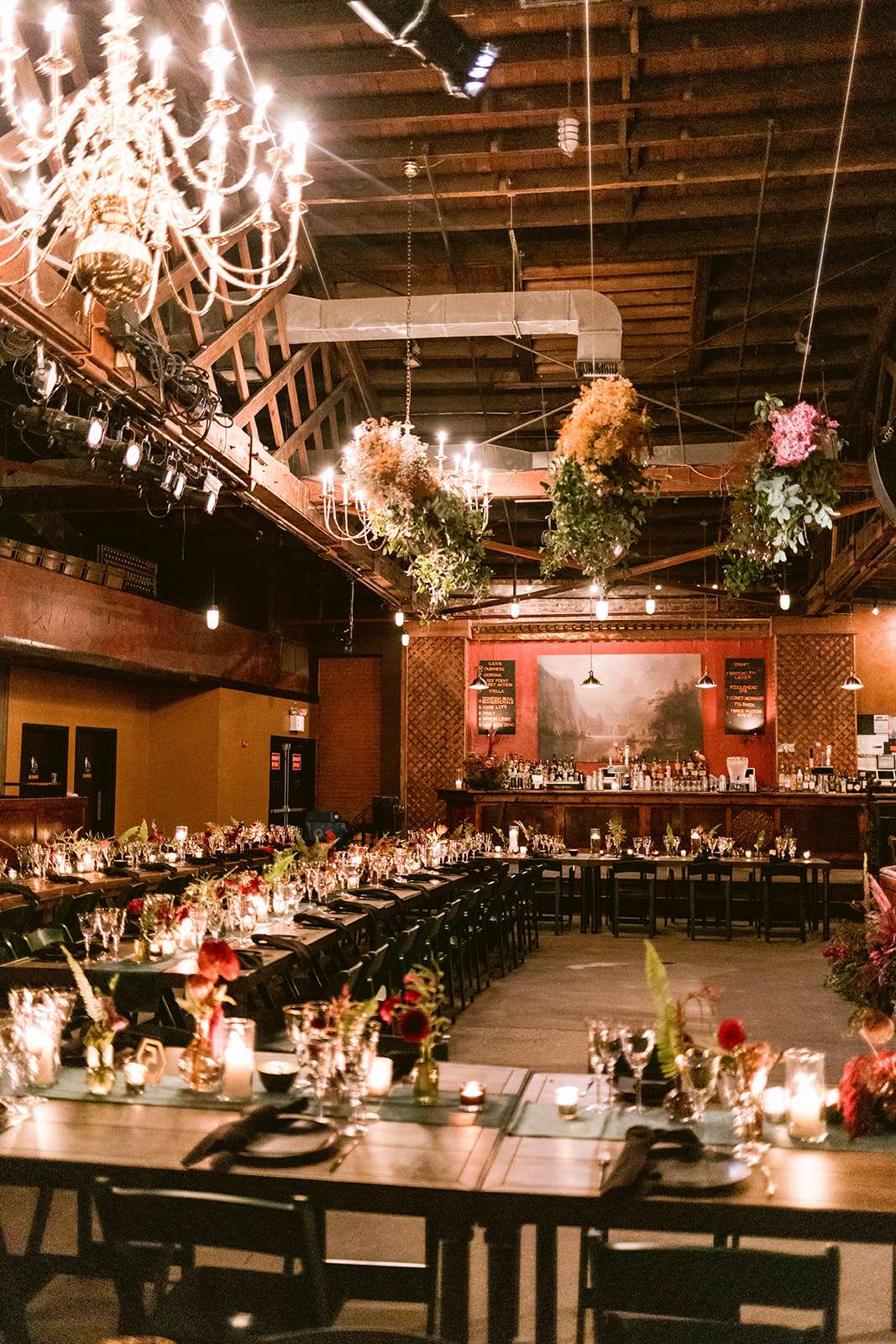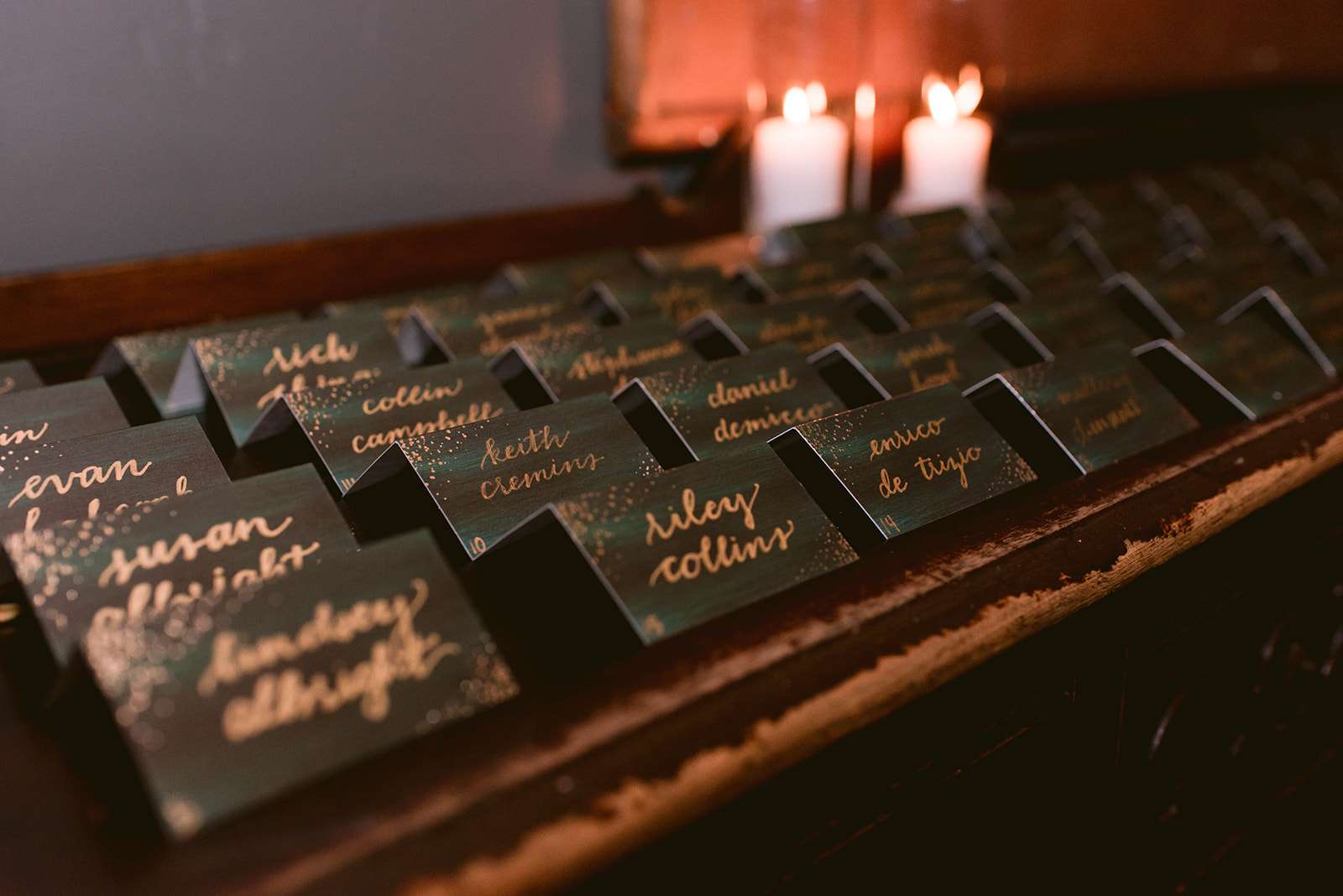 The couple both put a lot of thought and effort into their outfits – with Jamie choosing both a ceremony and a reception dress, and Jeremy commissioning a custom teal velvet tuxedo from a small Brooklyn-based retailer that specialises in inclusive, bespoke suiting. Jamie's jewellery was a mix of heirloom pieces from both sides of the family and a gift from Jeremy. Her grandmother, unable to make the journey to New York for the wedding, was able to be present for her ceremony dress fitting in Kansas which was super important to the bride, and she also chose a custom-made reception dress from sustainable, inclusive fashion designer Loulette Bridal.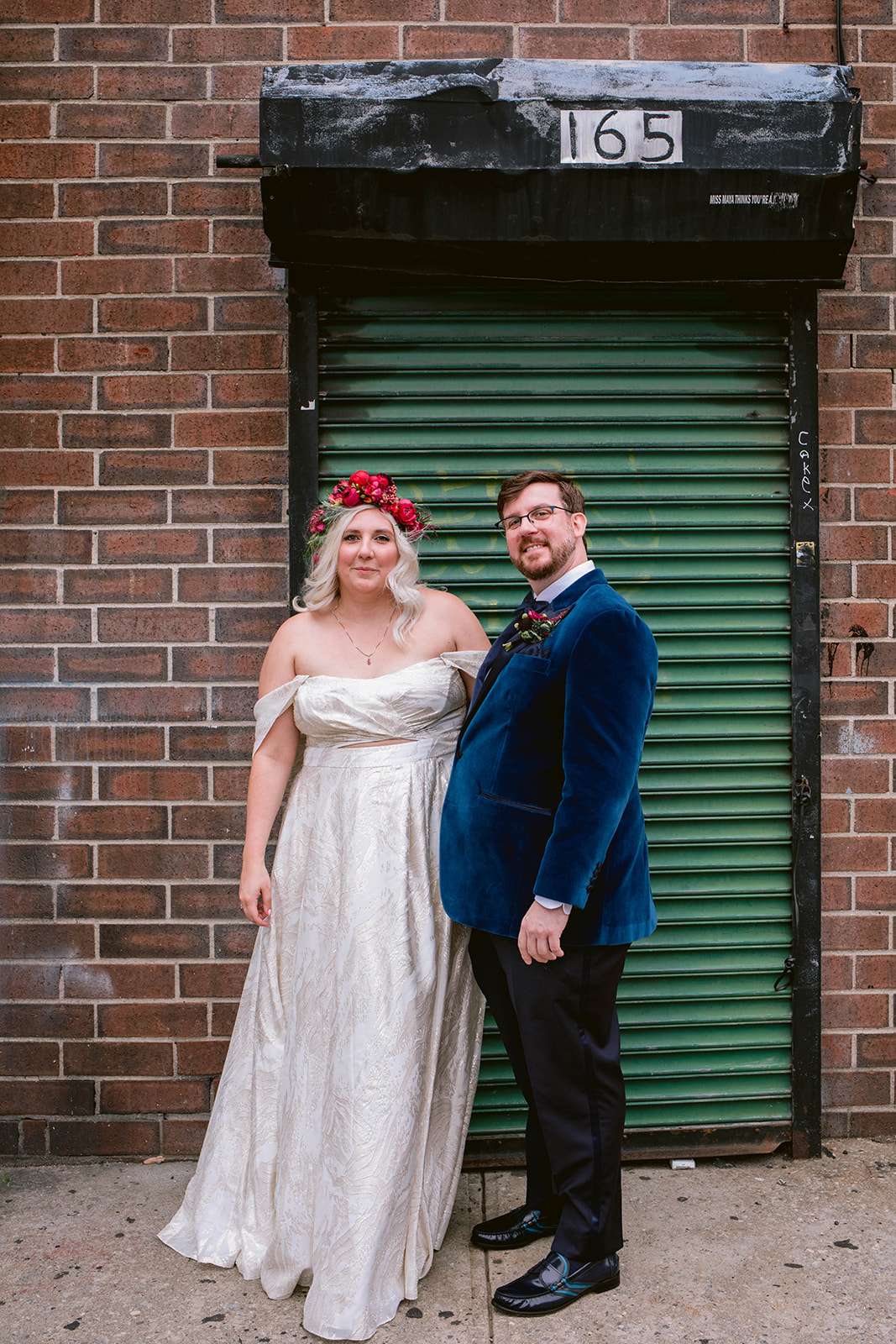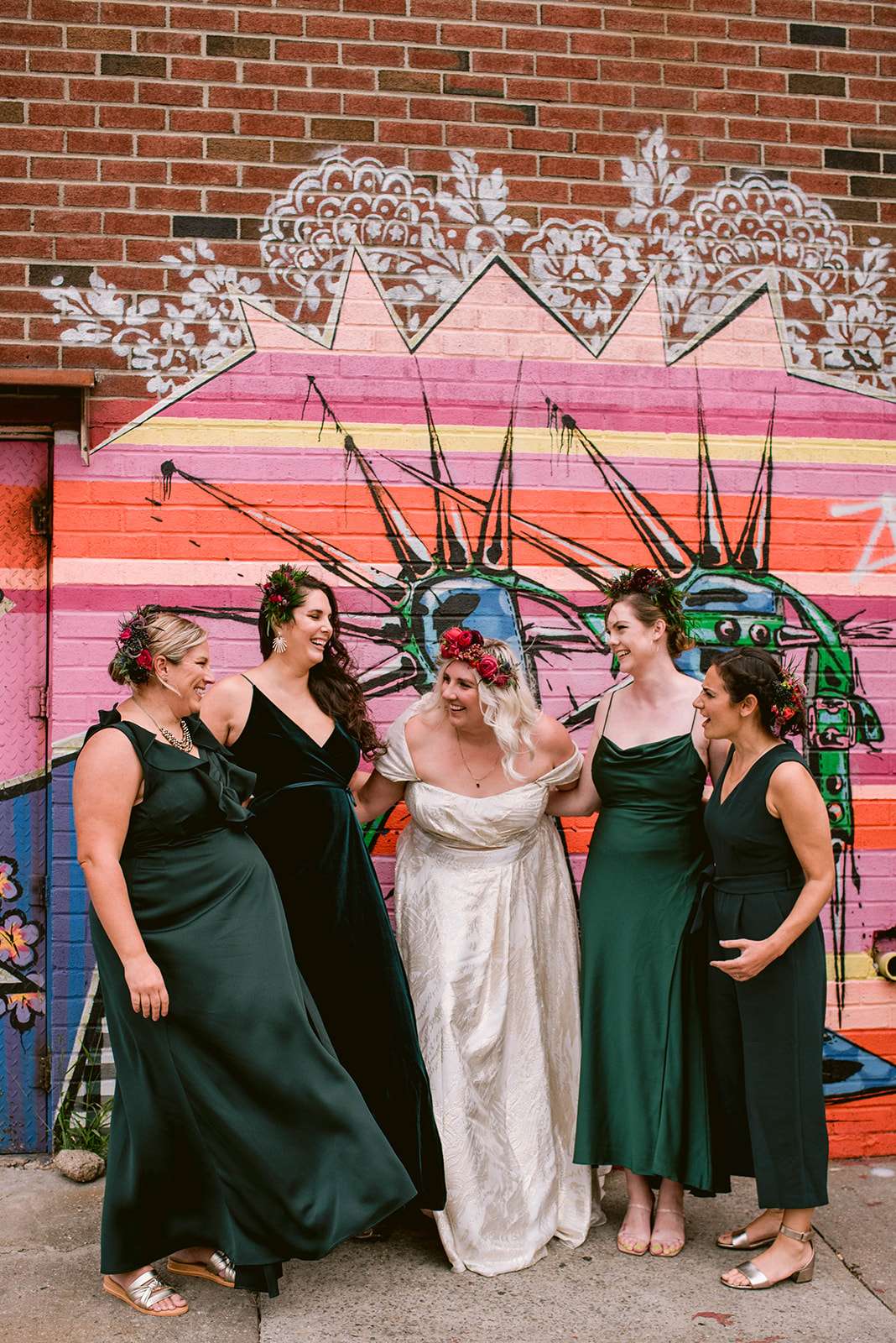 "The ceremony was our favourite part of the day," Jeremy told us. "We wrote out own vows and had one of our good friends officiate. One of the best parts was our guests saying that, through our vows, they got to know us better and that the vows really reflected who we were." They also made considered choices with their music – with past Broadway colleagues on guitar, of course the ceremony music had to have a Broadway-focus, with Jamie walking in with both her parents to Stephen Sondheim's Being Alive, and Jeremy to Til There Was You from the Music Man. The rest of the part walked in to I've Never Been In Love Before from Guys and Dolls and the recessional was Surry With The Fringe on Top from Oklahoma.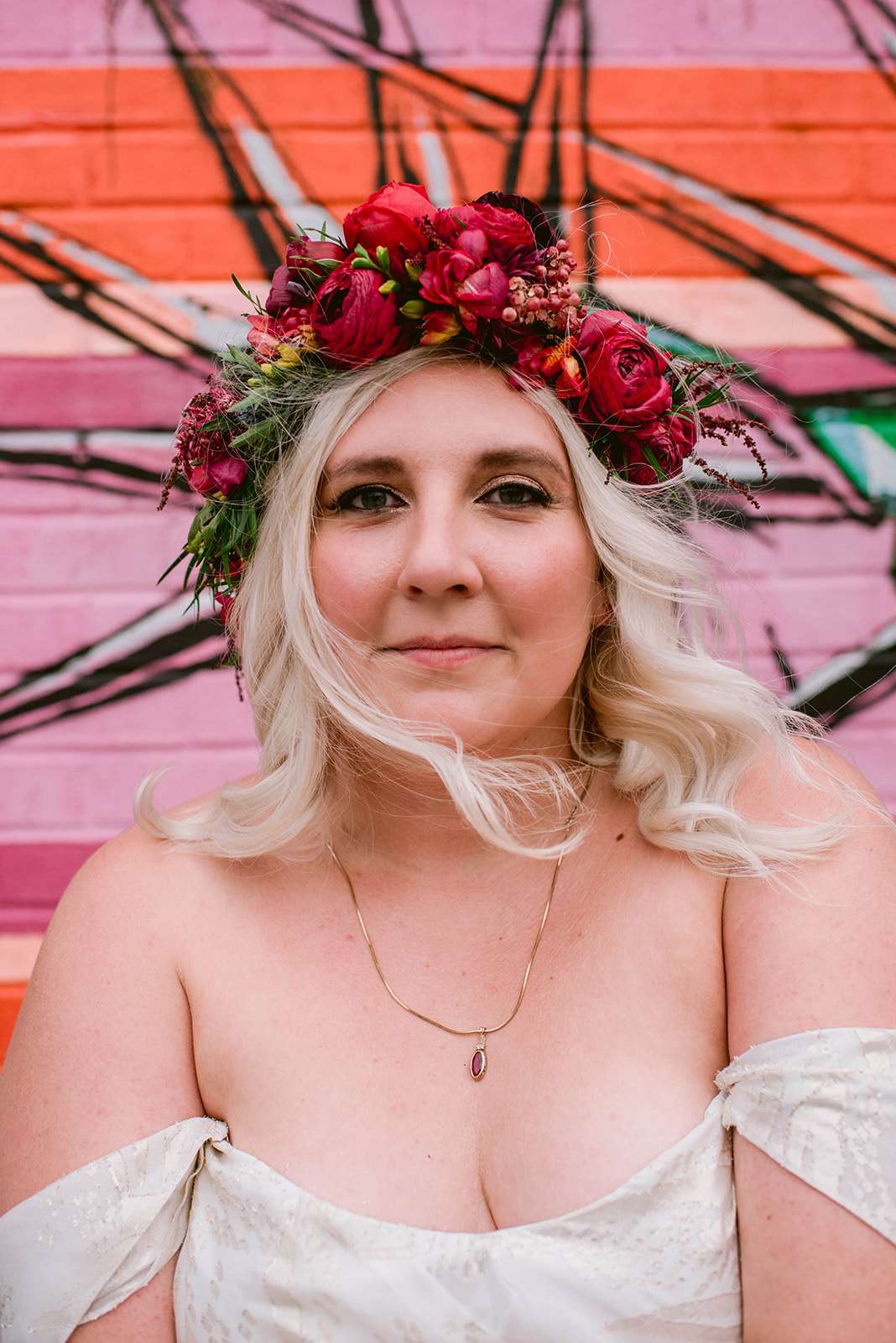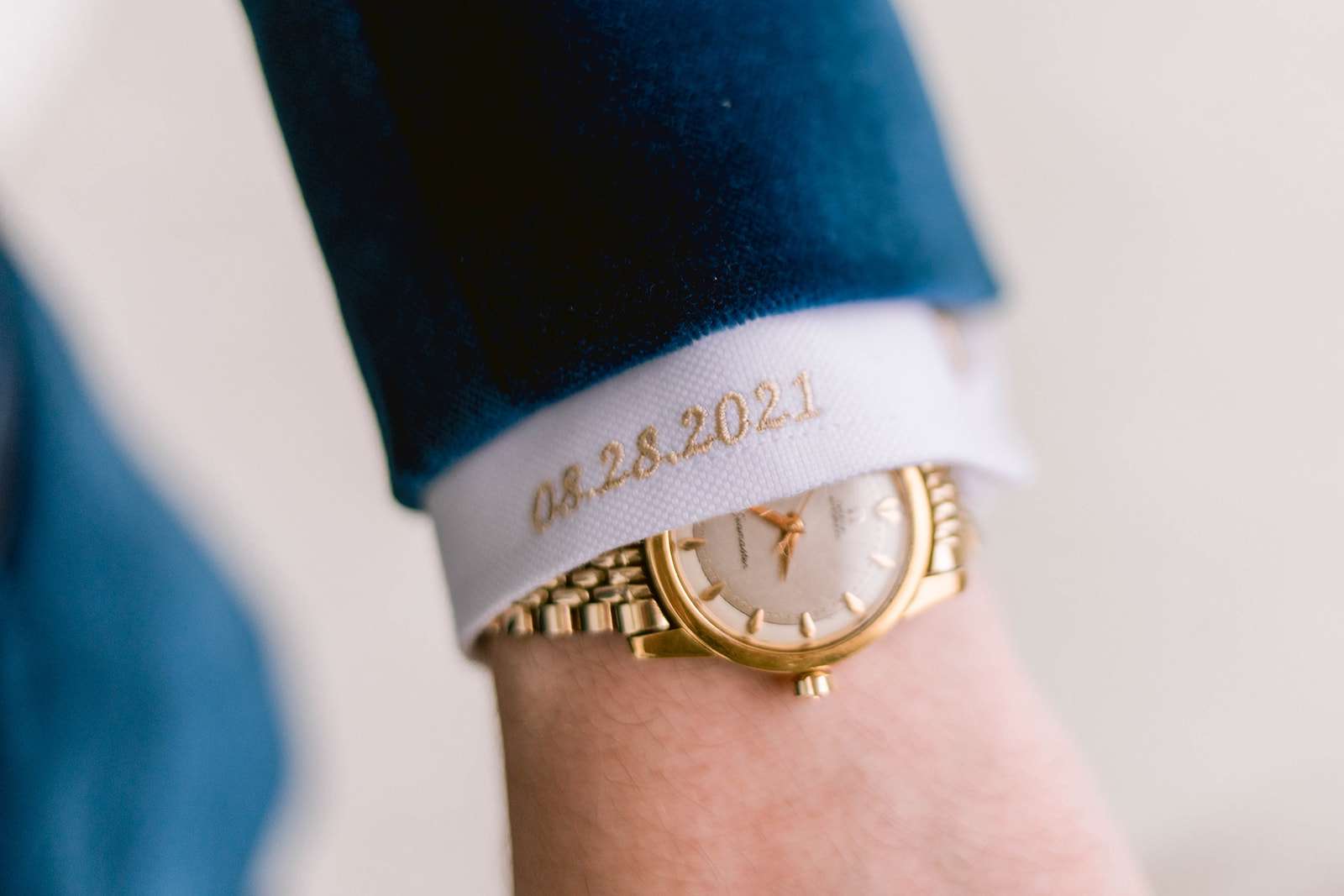 They switched to jazz numbers for the cocktail hour and Atomic Funk Project got the party started with funky disco for the reception reception – the couple requested a mashup of Let's Stay Together by Al Green and Hypotheticals by Lake Street Dive for their first dance. "The whole crowd screaming Dancing On My Own at the end of the night was a particular highlight, and the fact that almost everybody got up and started dancing in the mini-set they played before dinner was served. Get yourself a band that will let you customise the playlist and you'll be able to create moments like that, too!"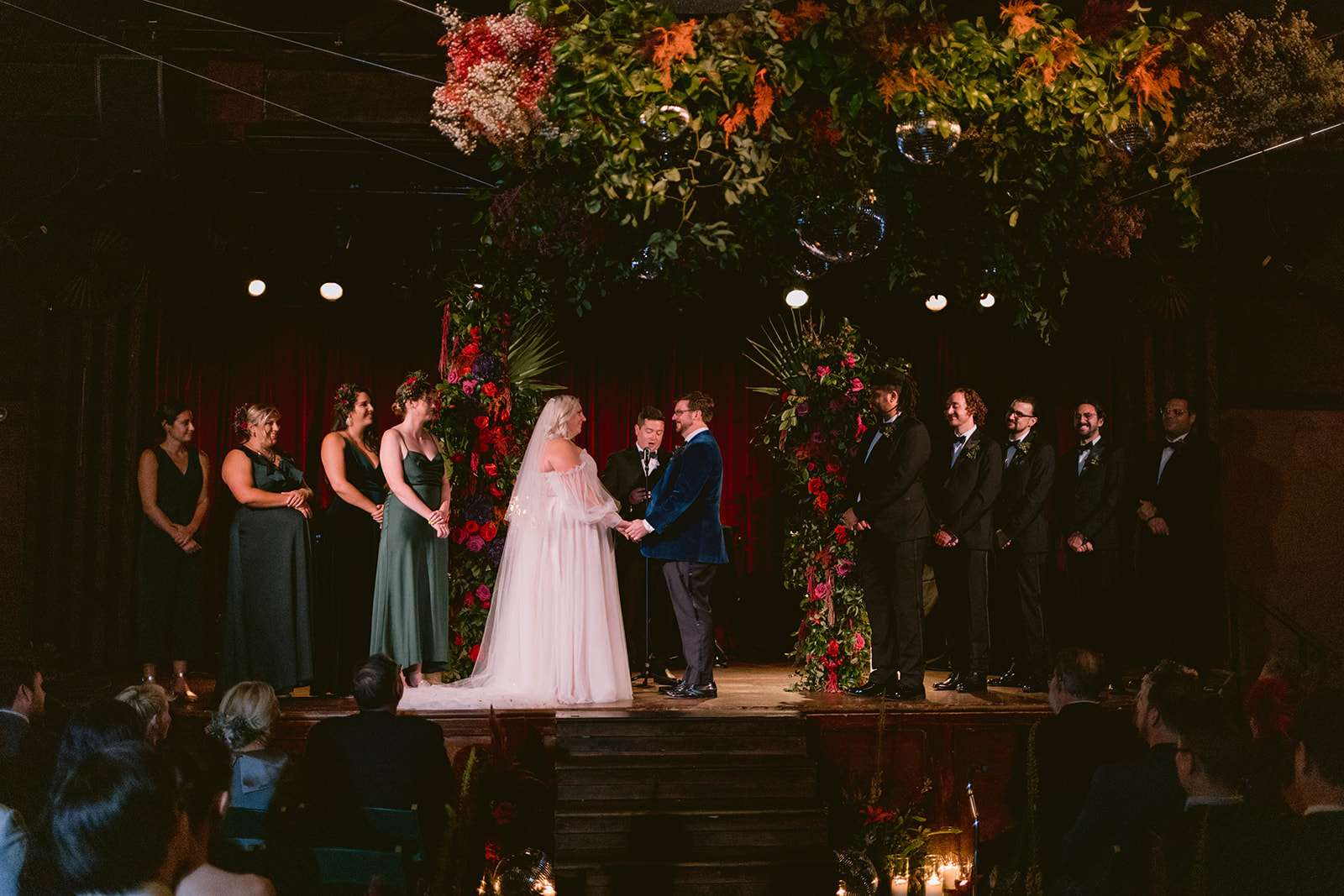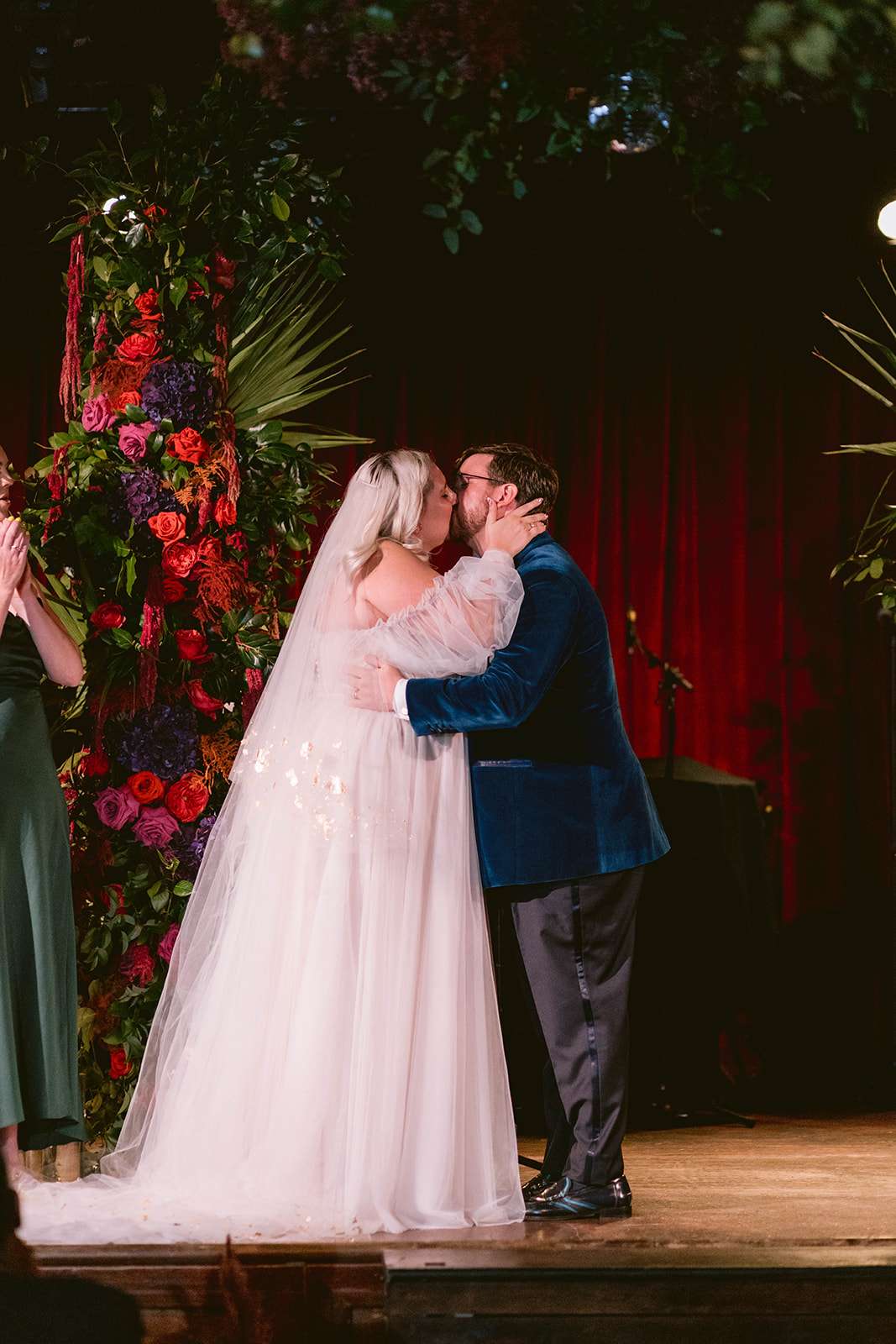 The couple spared no expenses with their $80,000 budget, the majority of which being spent on catering, the venue (which included the open bar) and the band, which were the things they cared about the most. They saved by having a smaller, 'pretty'' cake made and then a sheet cake to be served and plated out the back. They also skipped on favours, deciding that as they couldn't come up with a cool, feasible idea they would throw a great party instead of worrying about the souvenir aspect. Their wedding planner also negotiated discounts from suppliers elsewhere throughout the proceedings.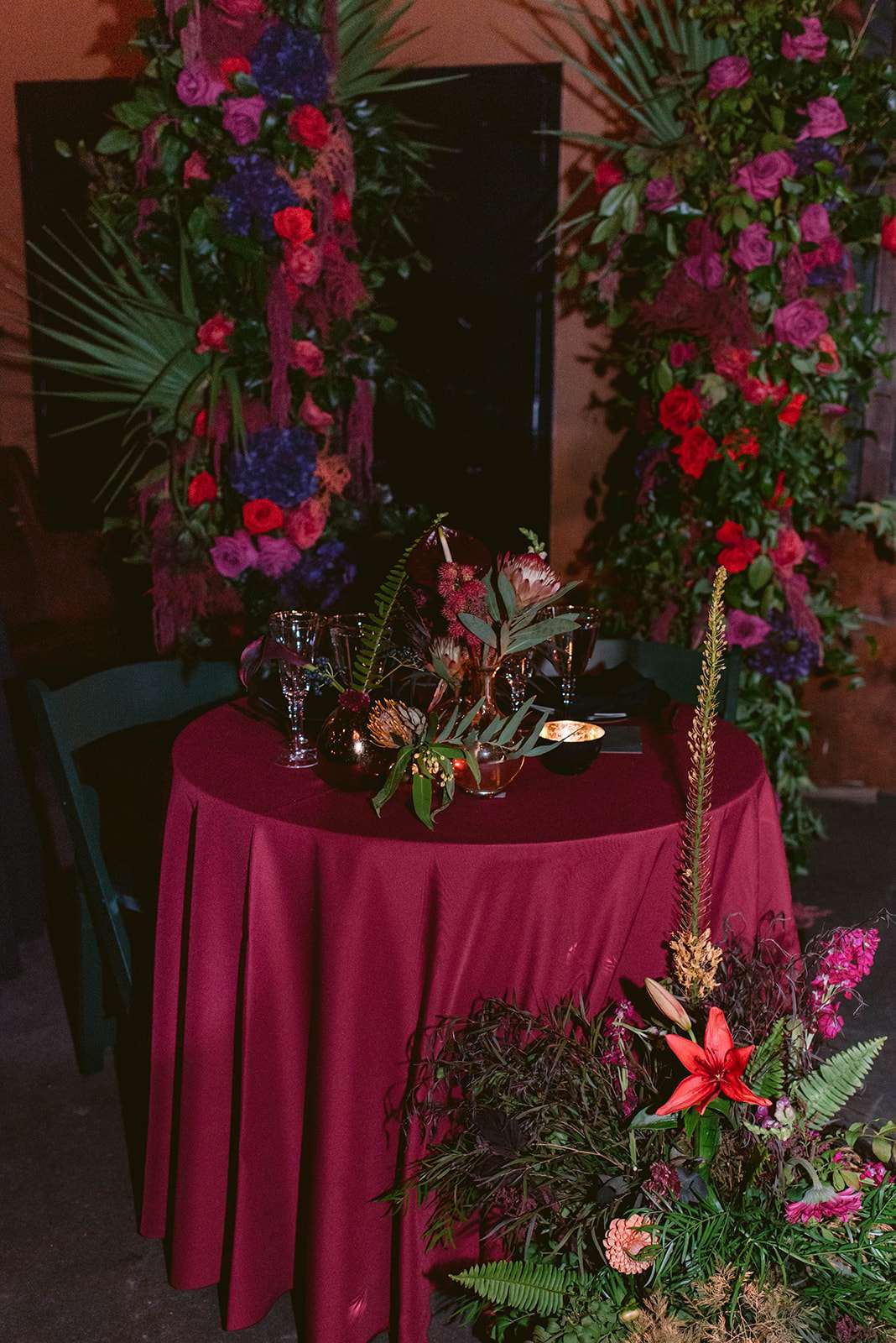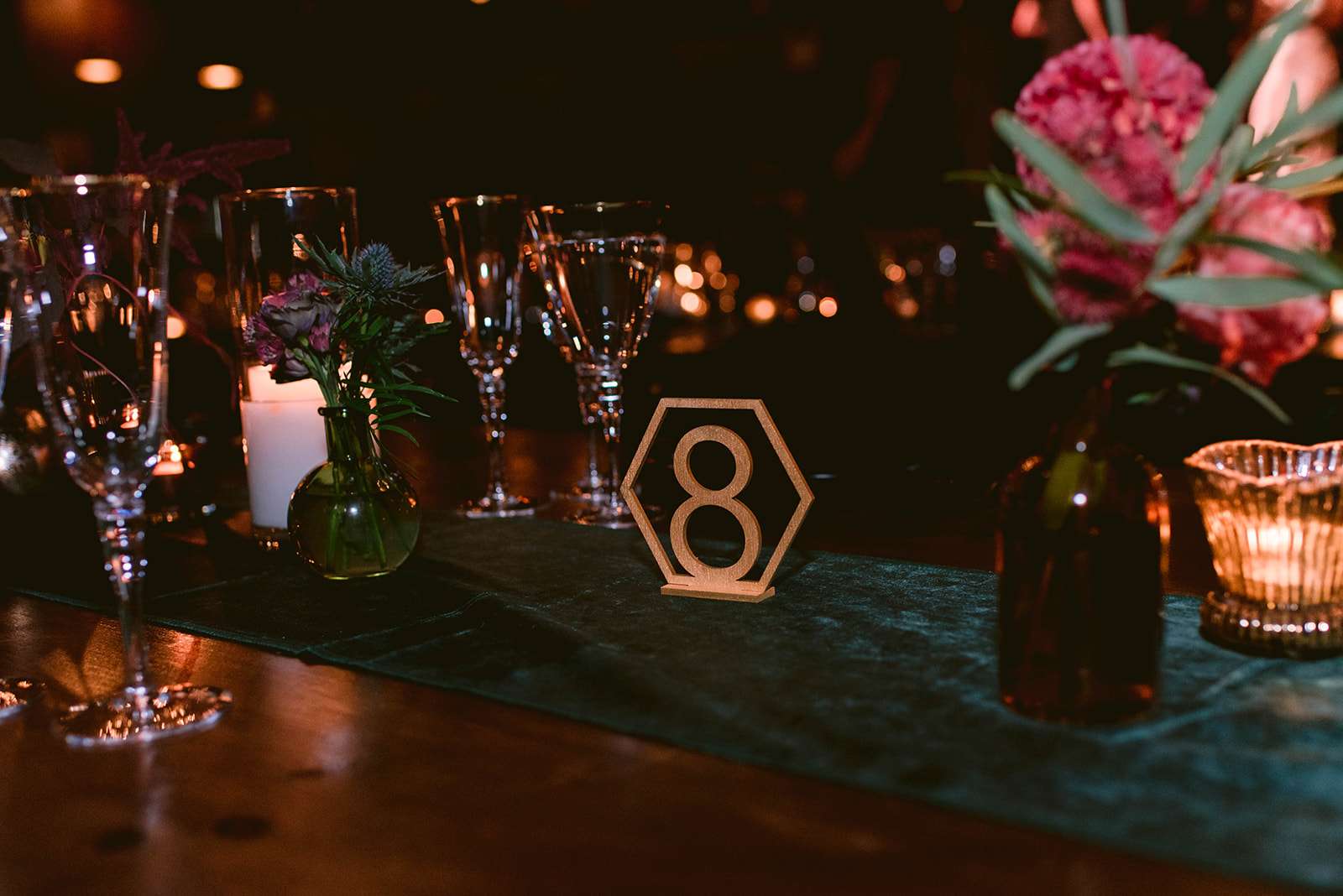 "Think of planning your wedding as throwing a party you'd want to go to where you say really nice things to the person you love the most in front of the people you also love," Jamie concluded. "When you think of it that way the pieces fall into place a lot easier than if you think of it as a 'wedding.' Also, it's worth noting that the food and drinks are going to have more of an impact on your guests than you – it sounds like a cliche, but you really will be too high on adrenaline/too busy mingling to really enjoy them. So be sure to choose these elements with your guests in mind, not necessarily what you would want to enjoy, as likelihood is you won't have time to!"