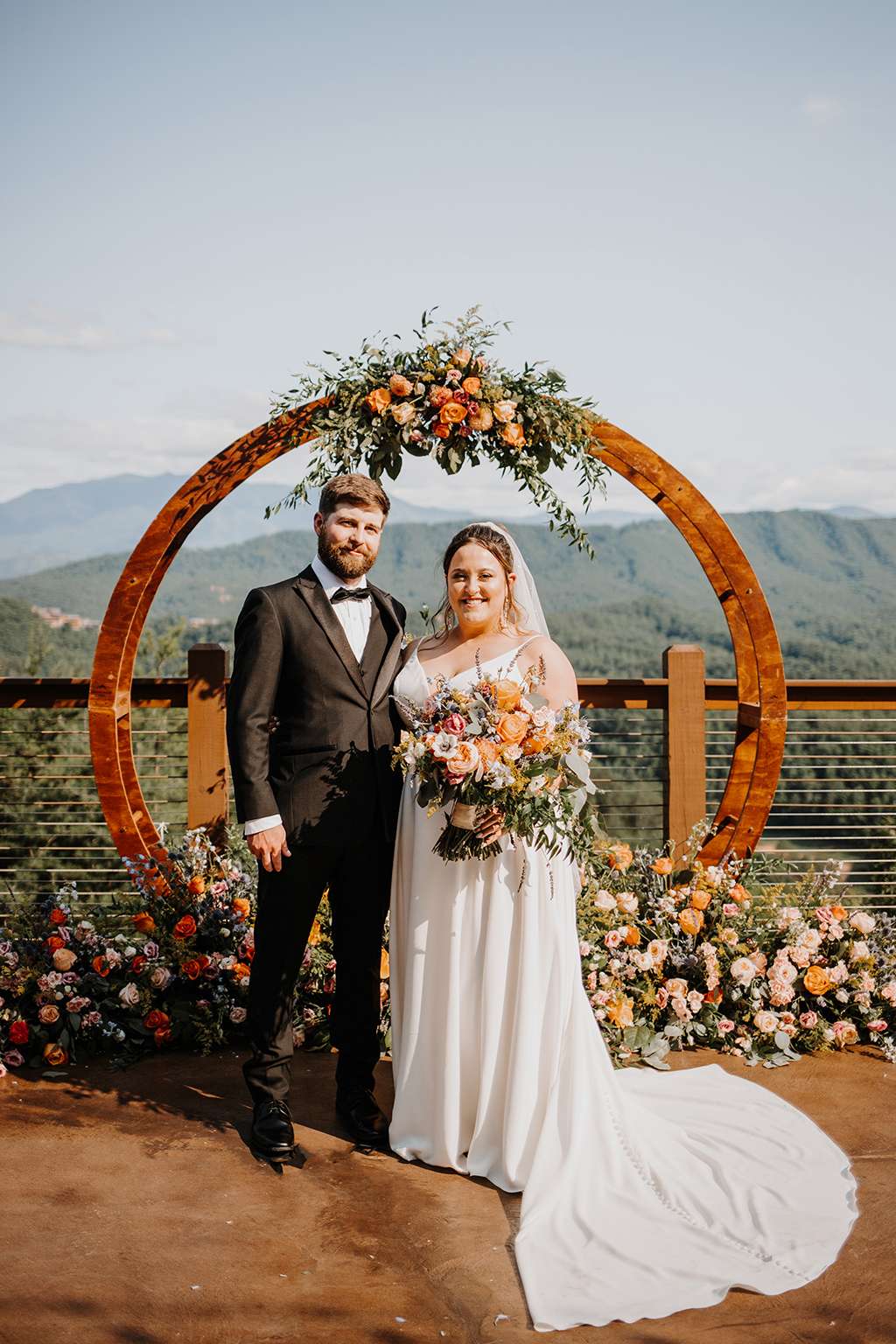 Janie and Brennon met at school, but far from high school sweethearts, they were in fact rival class presidents that had to battle each other at Homecoming for the spirit stick. Brennan won, and while it's still a touchy subject to this day, after school mutual friendships brought them together where they bonded over their love of art, music and a thirst for wild adventures.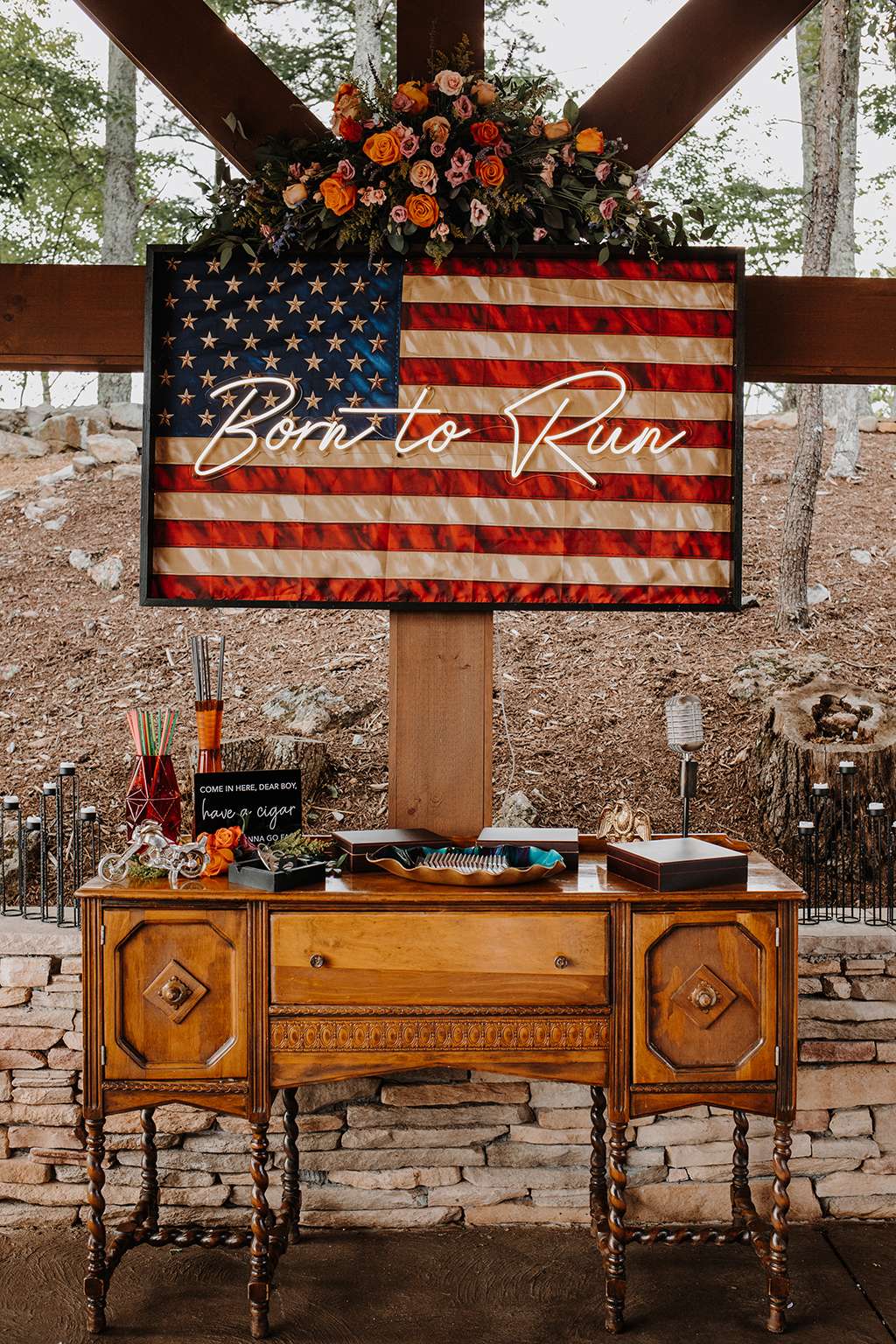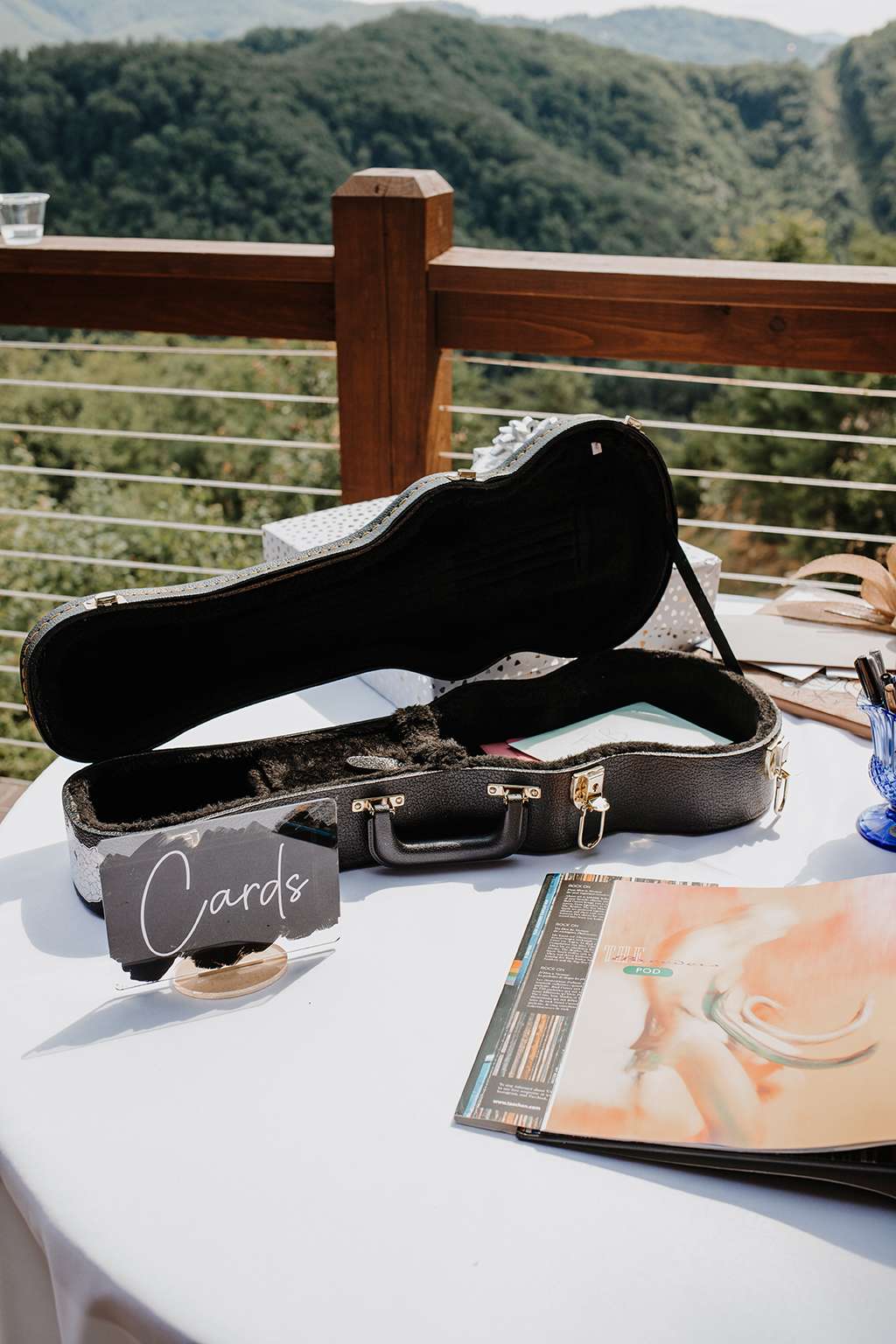 Their wedding theme was a mixture of their musical interests and references to their 4th of July wedding date. "I would say the song Born to Run had the most influence on our wedding. We are massive Bruce Springsteen fans and that song is one that we fell in love while listening to. It is a love song that really captures the spirit of restless youth yearning to hit the road and live life to the fullest, which is directly linked to the romantic ideas of freedom. We have always tried to embrace life to the fullest and have a deep appreciation for the time we have on this earth, so having it reflect in the decorations & vibe of our wedding really made it that much more special."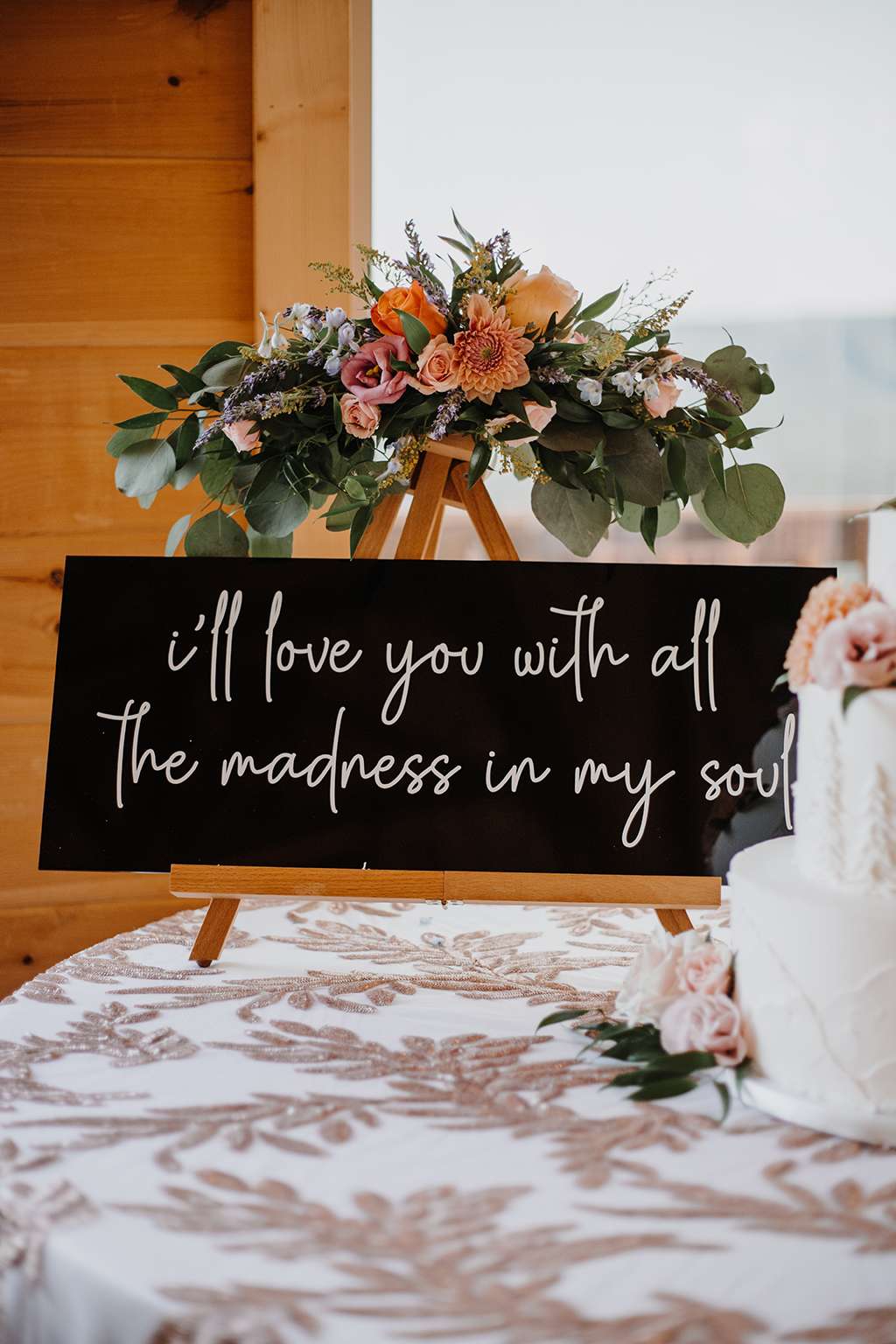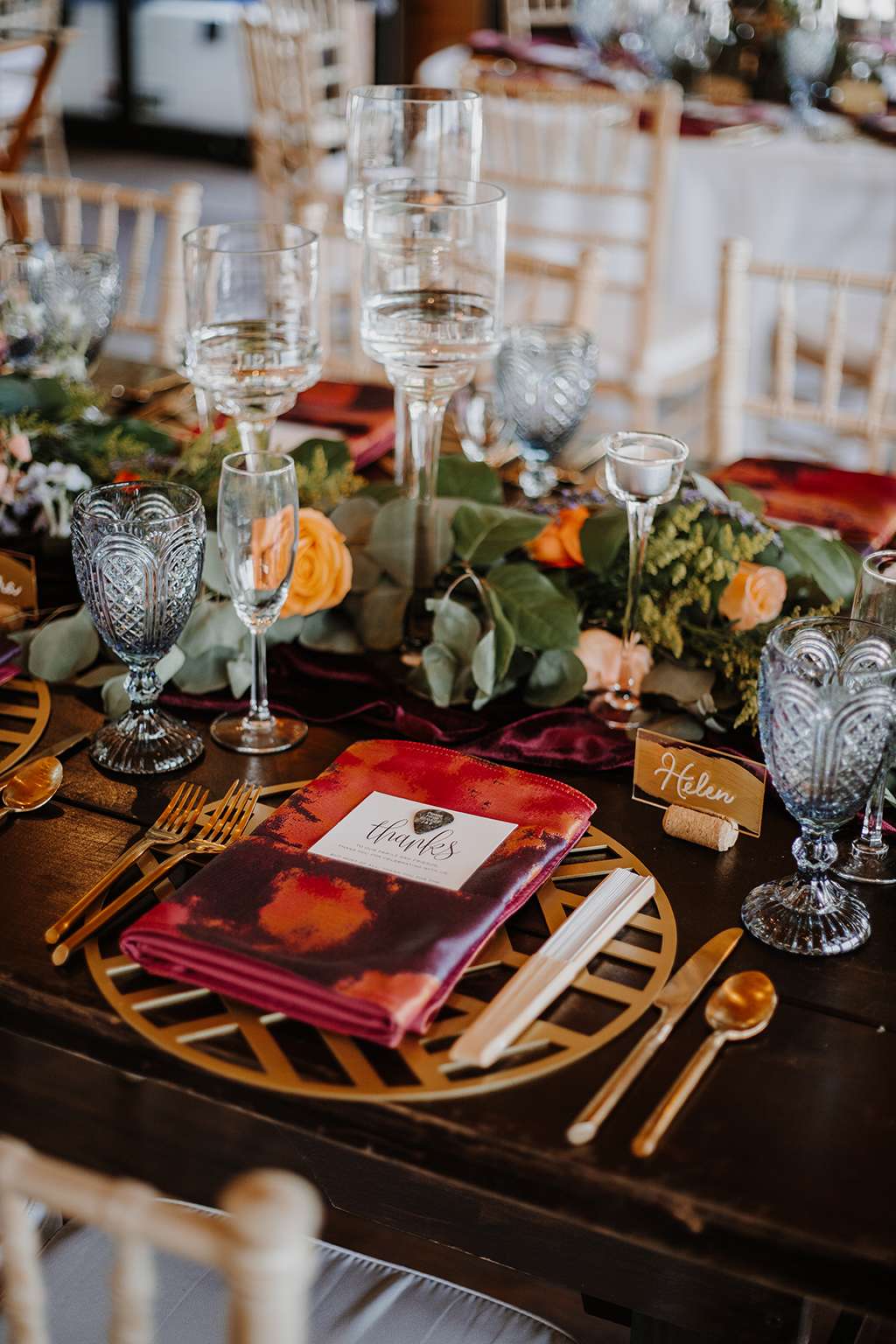 As a wedding planner by profession, Janie had a good idea what to expect throughout planning. She hired a month-of coordinator and urges future couples to do the same. "Hopefully, the fact that I do this for a living and still hired help tells you just how vital of a service it is. There is no possible way I could have pulled it off all on my own. Planners are essential to keeping your wedding stress free and on track!"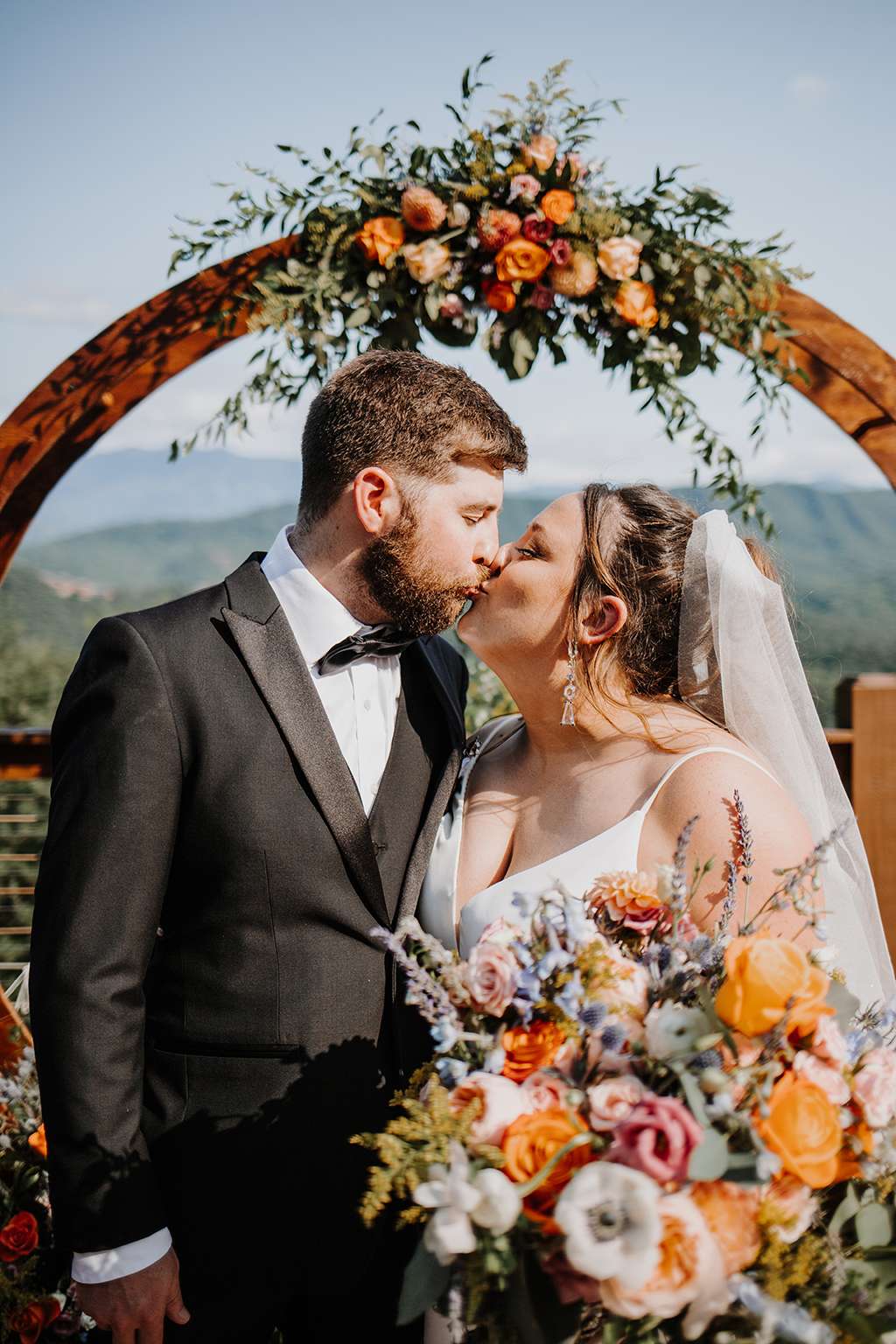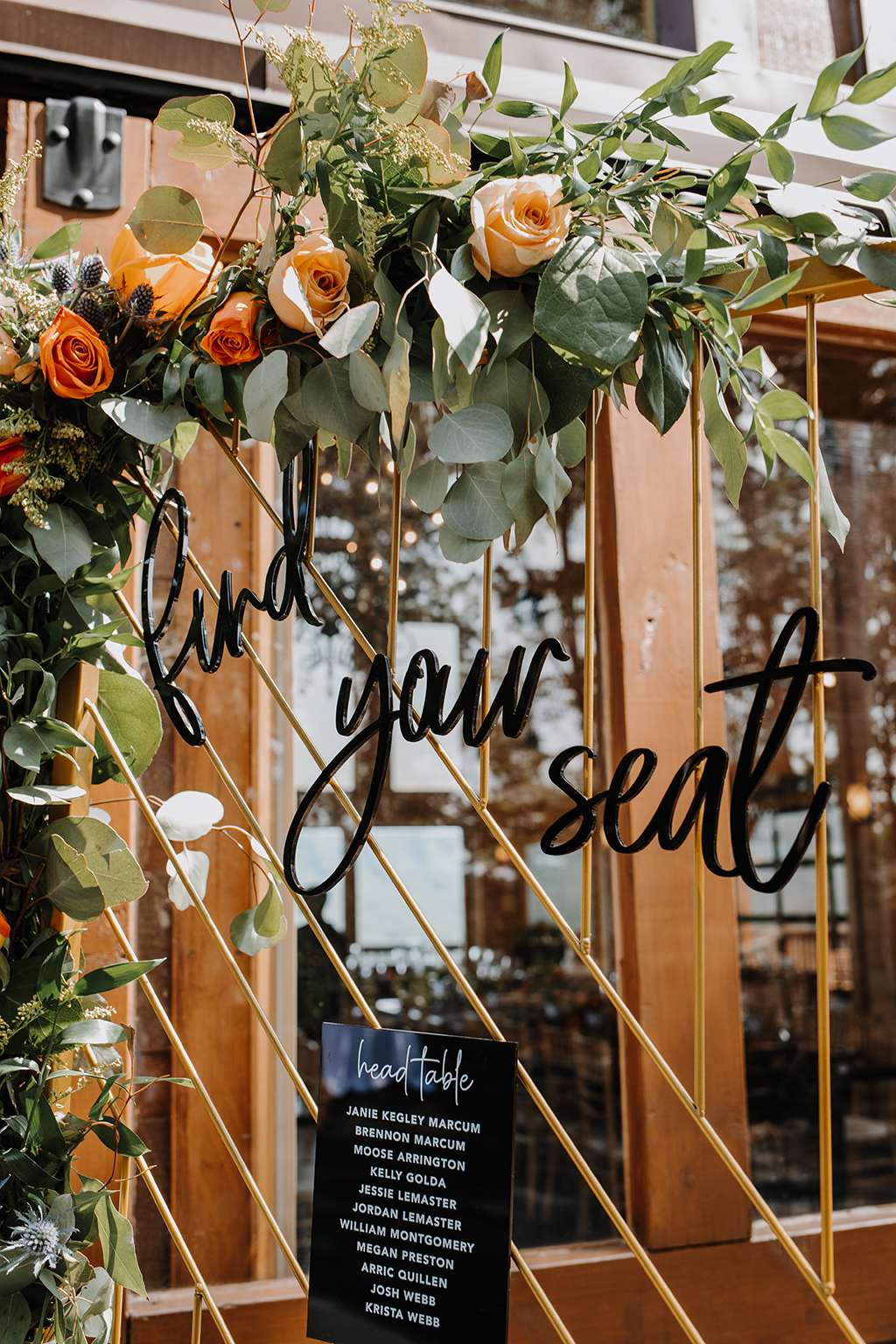 "It was like being in charge of the largest artwork I've ever coordinated in my life," Janie said. "It is a wedding planner's ultimate dream to design their own wedding, so I was like a kid in a candy store with planning. It exercised every level of my expertise in the industry while also feeding my artistic side."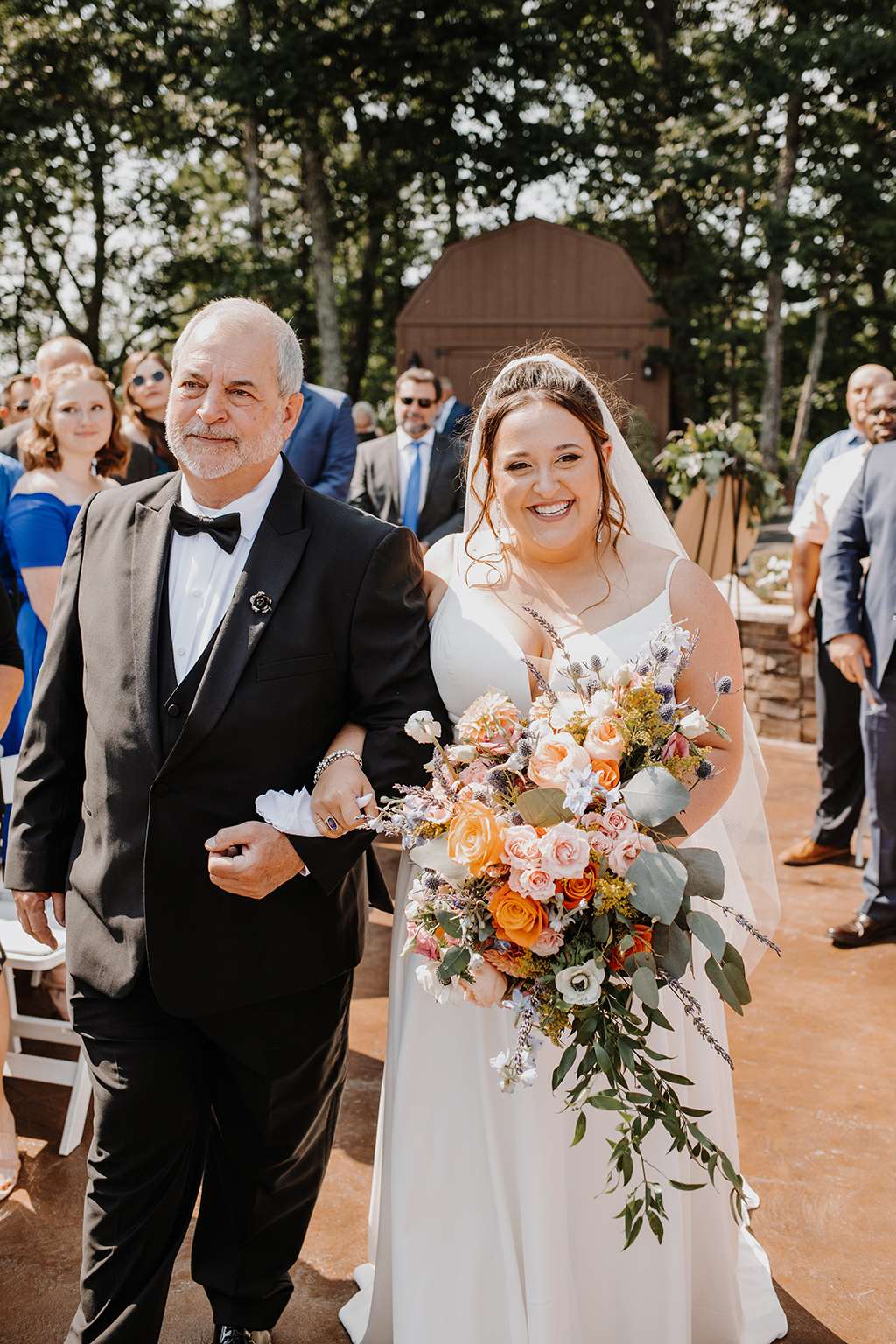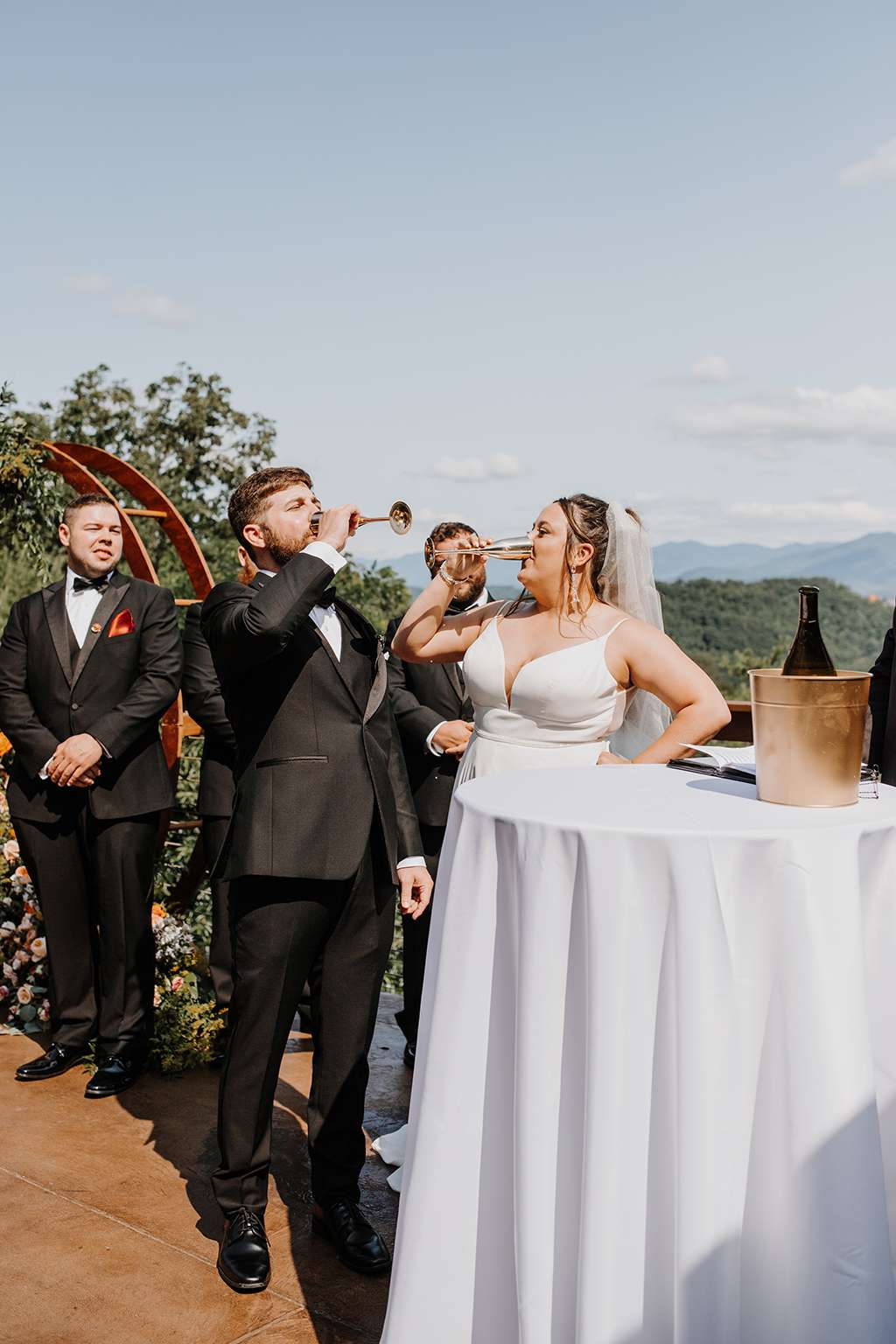 The couple's biggest expense was their venue; The Magnolia in Pigeon Forge, Tennessee boasts incredible views from its' mountaintop location so fitted their wild adventure brief beautifully. From experience, Janie knew where to trim their budget so they weren't wasting money, but also they weren't shy to spend where necessary in order to have the experience they really wanted. For instance, they didn't buy programmes or favours, but one of their favourite extras was hiring a live event painter; not only did the guests love seeing the artwork unfold, but the painting from their ceremony is now one of their most priceless possessions.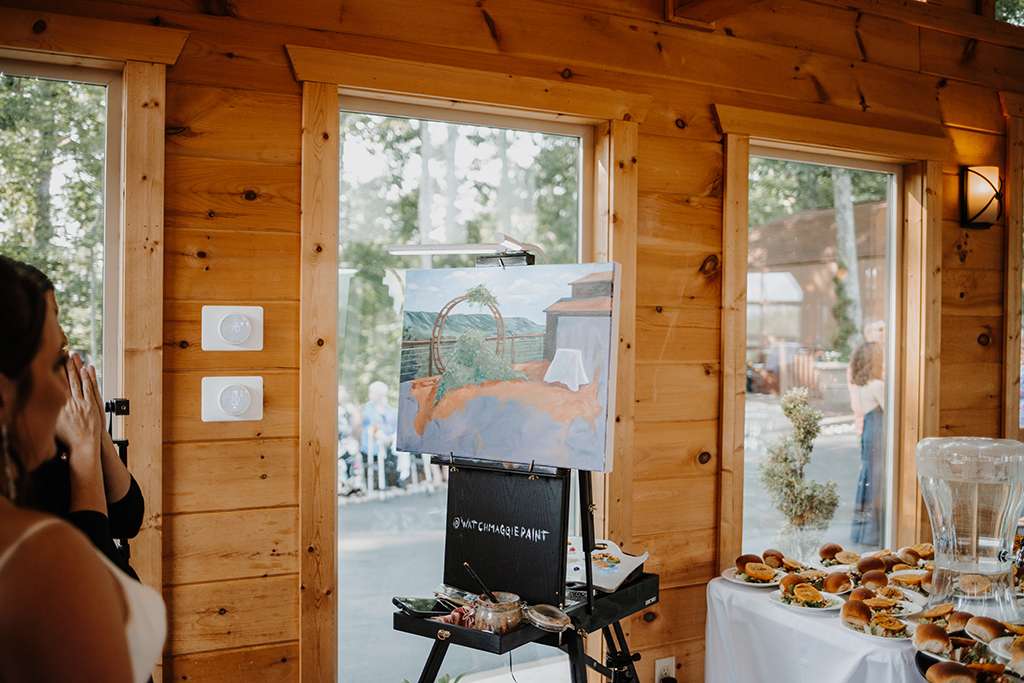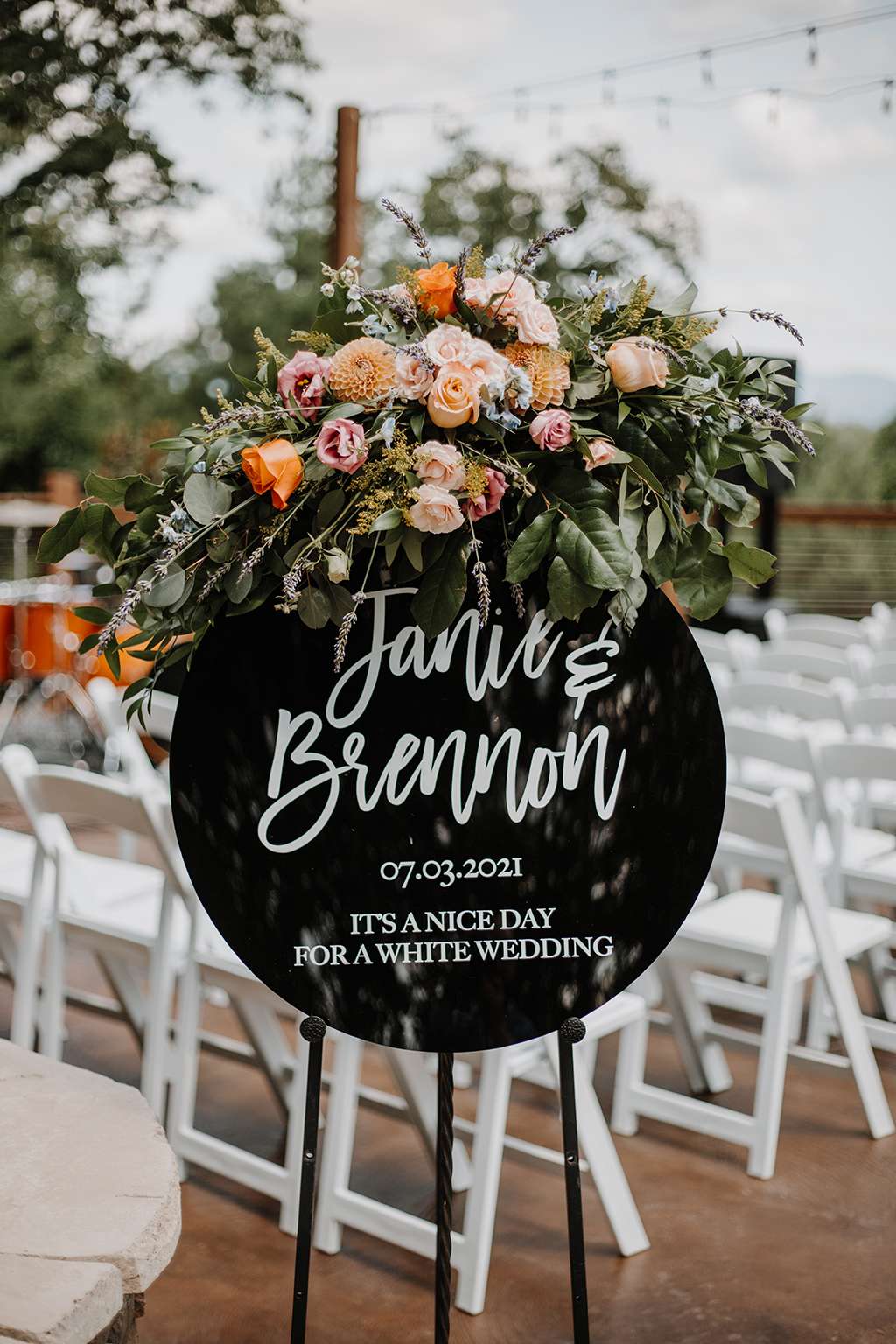 Brennon was in charge of music for their ceremony. "We both knew that we wanted to have all Pink Floyd songs for the various moments in the ceremony, but I made sure that the songs were edited so that they were more appropriate for the moments they were needed. The bridal party walked into an instrumental loop of Breathe and Janie walked down the aisle to the London Philharmonic version of Us & Them. Our recessional sound was Great Gig in the Sky, and it was the perfect climax to the ceremony." Their officiant sabered a champagne bottle so they could finish the proceedings with a unity 'toast' instead of a traditional unity ceremony. "Our guests really loved it and it set a great tone for the rest of the night."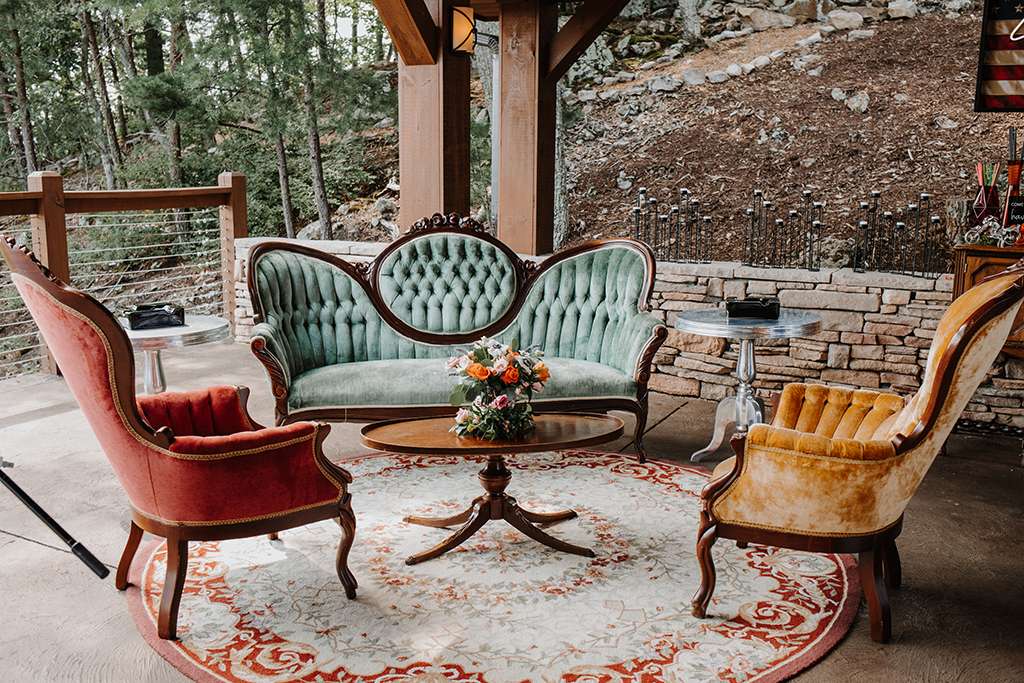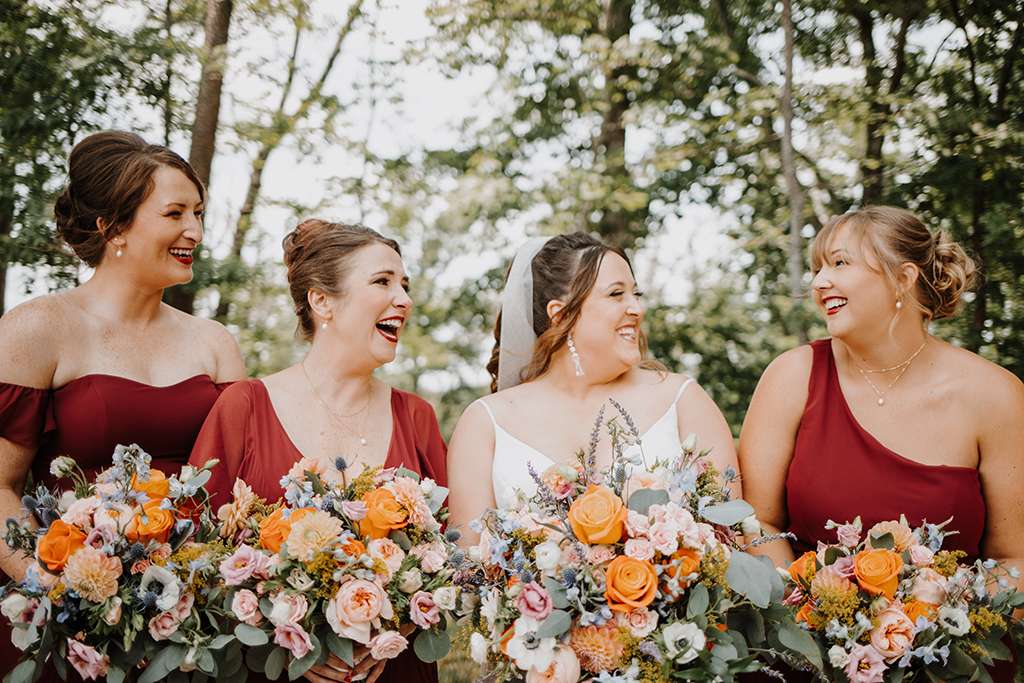 When asked if they have any further advice for future couples, Janie implores you to make sure you spend time together after the ceremony. "Oftentimes when I am planning a wedding, I notice that couples sometimes naturally split up in order to host and accommodate all of their guests. That is very natural to do when you host a party, but don't do that on your wedding day! You guys need to stay together and live in the moment."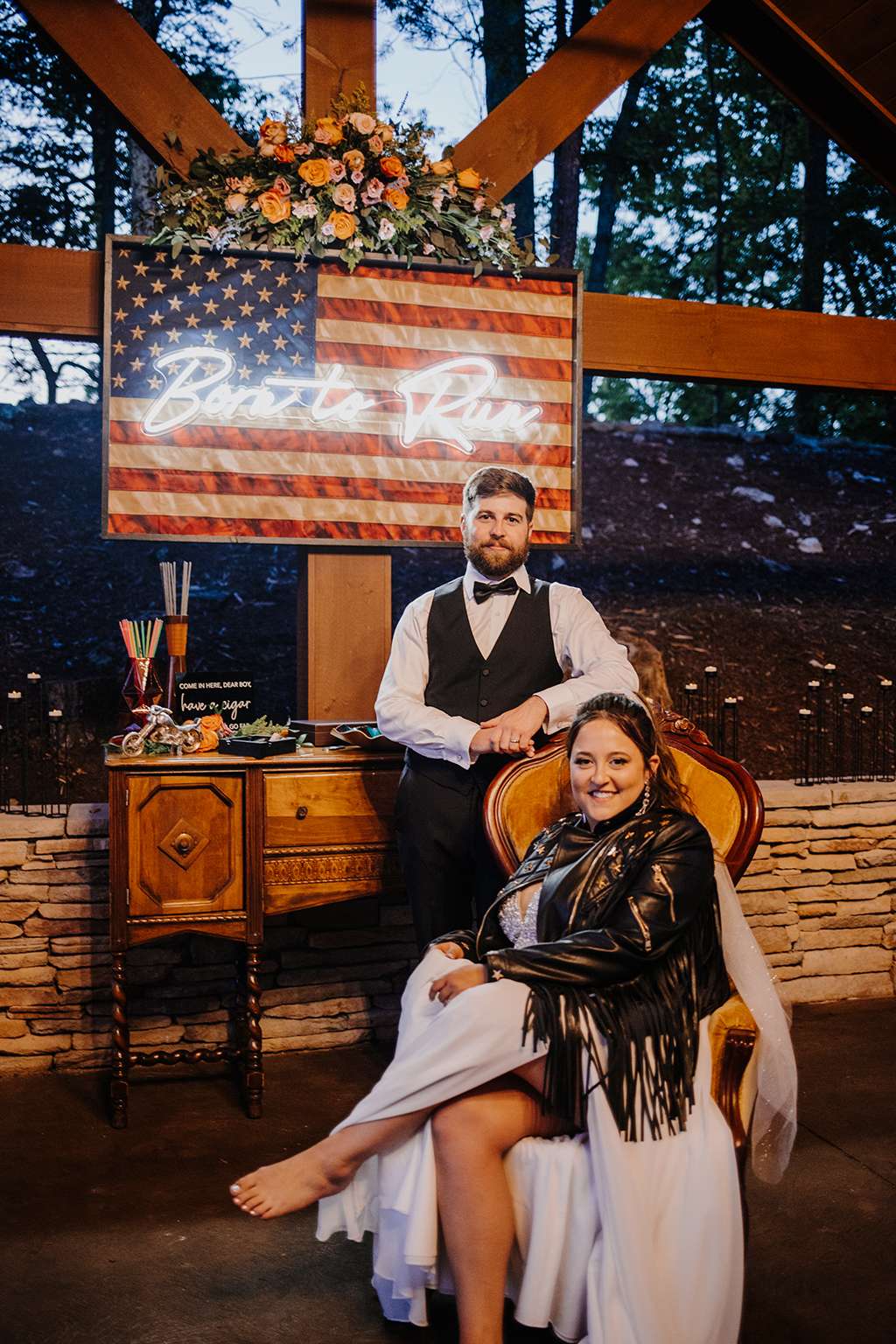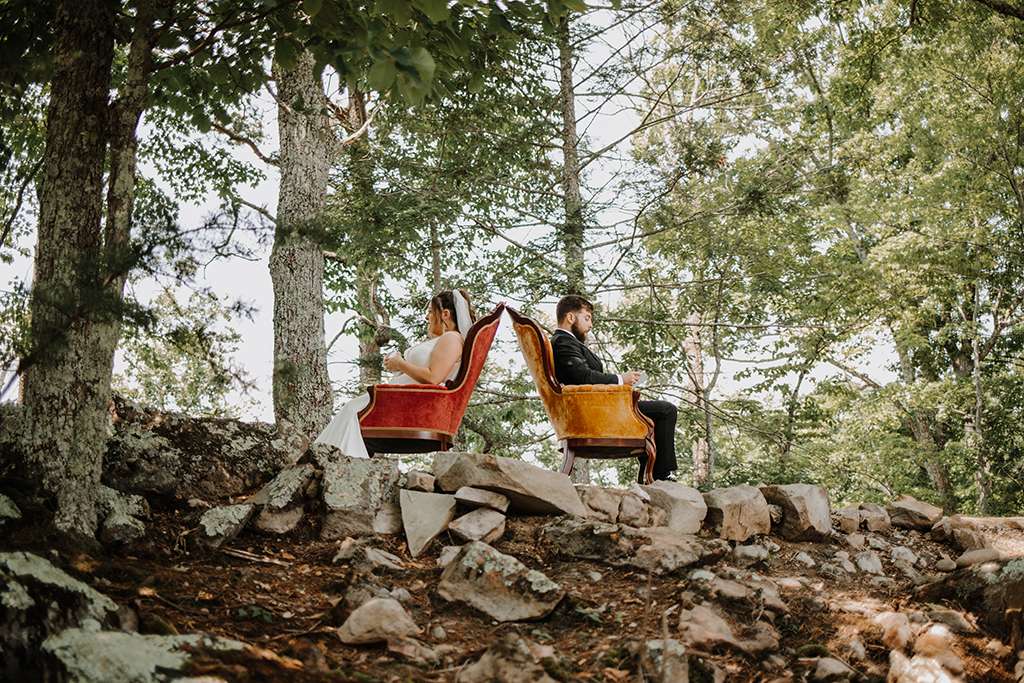 "Honestly, I try to tell my clients to even skip the receiving lines or go around and greet all the guests at each table. It is your one time where you should be selfish with your time and be in love together. Not saying don't talk or hug any guests that come up to you, but you shouldn't feel obligated to try to connect to each individual that shows up to your day. There is simply not enough time in the reception to connect with each guest individually and also enjoy the wedding day that you planned. So pick yourselves and enjoy your party!"