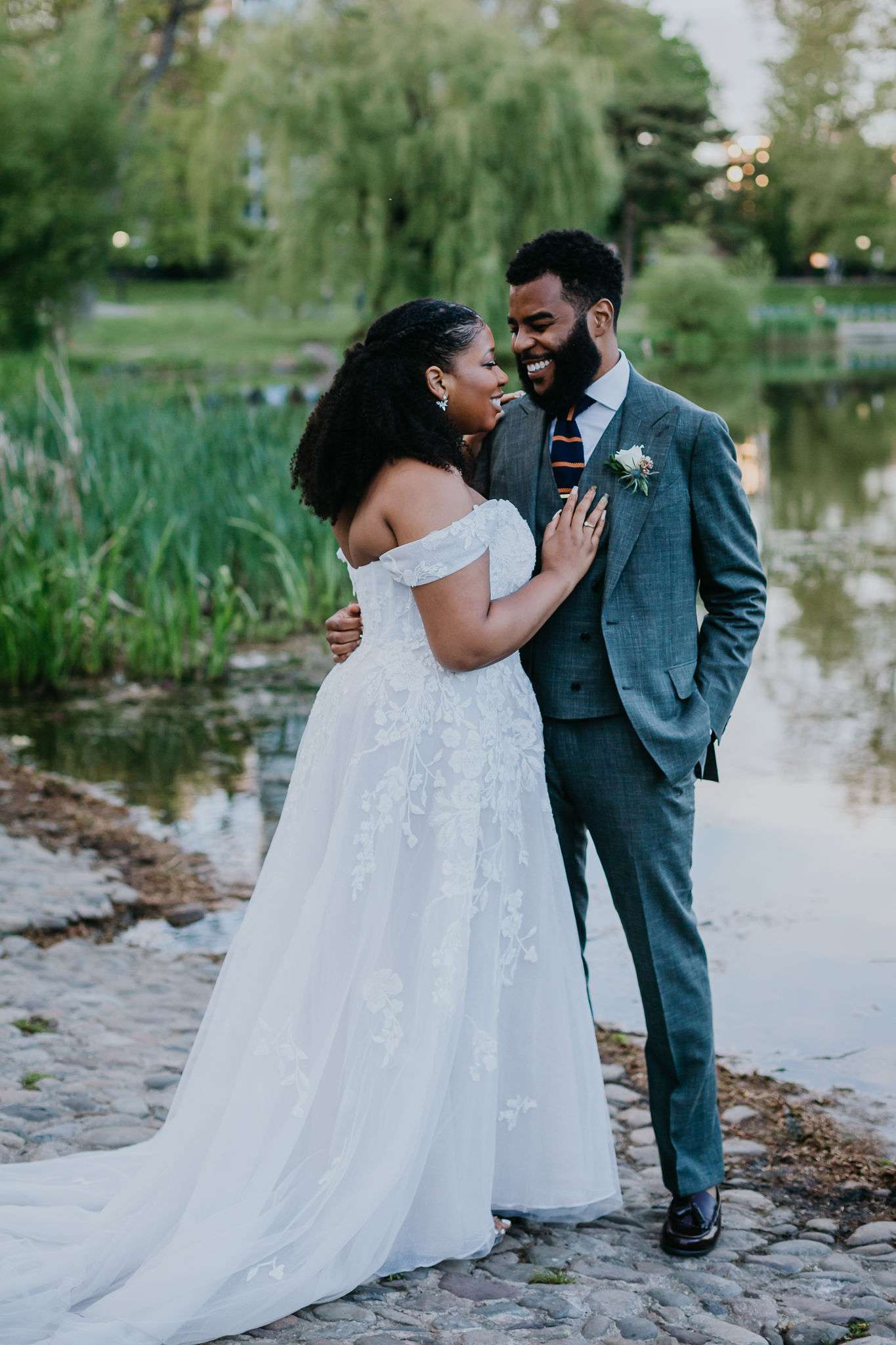 Spring was the biggest inspiration for Chris and Karyn's Central Park elopement. "We were initially planning on getting married on the Spring Solstice," she told us, "but it is very cold in March in NYC so we decided against it." Instead, they focused on creating a serene atmosphere, by choosing to have their ceremony in front of a waterfall in North Woods, Central Park, and kept the details fun and boho.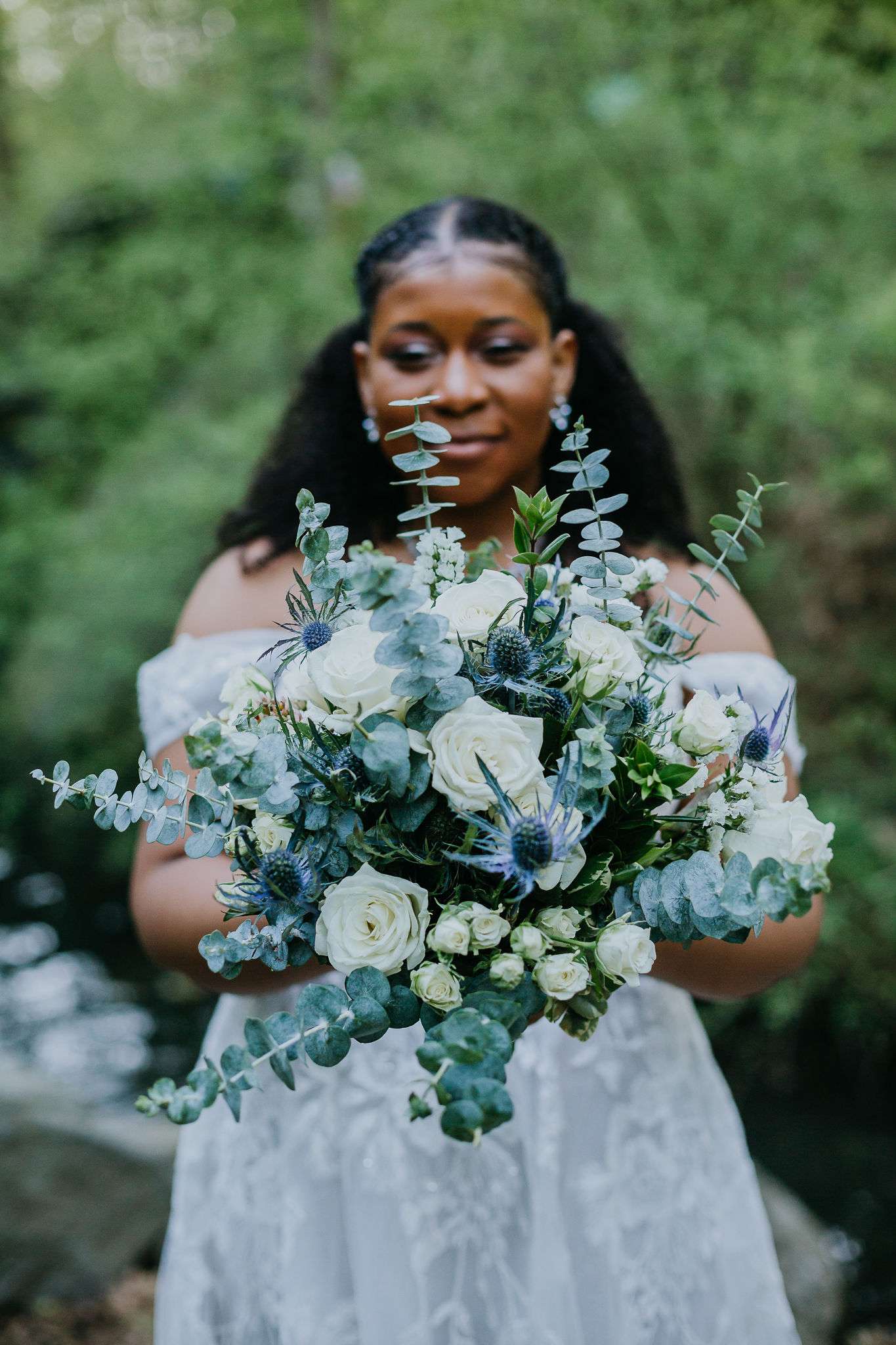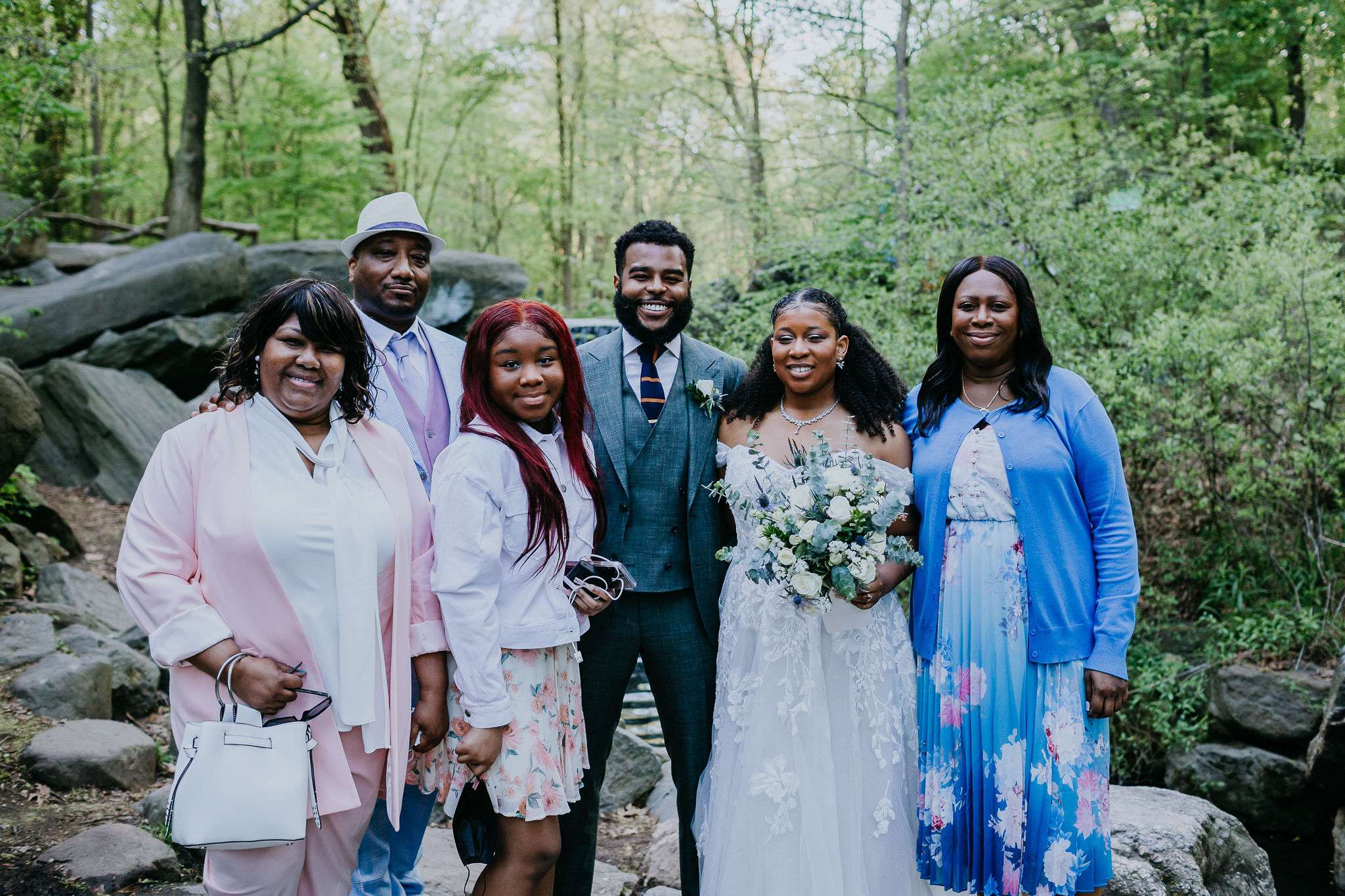 "We didn't have a wedding party," Karyn continued, "and we walked down the aisle together, which I guess made our day pretty unique. We also really wanted to highlight two families becoming one, including honouring our ancestors during the ceremony."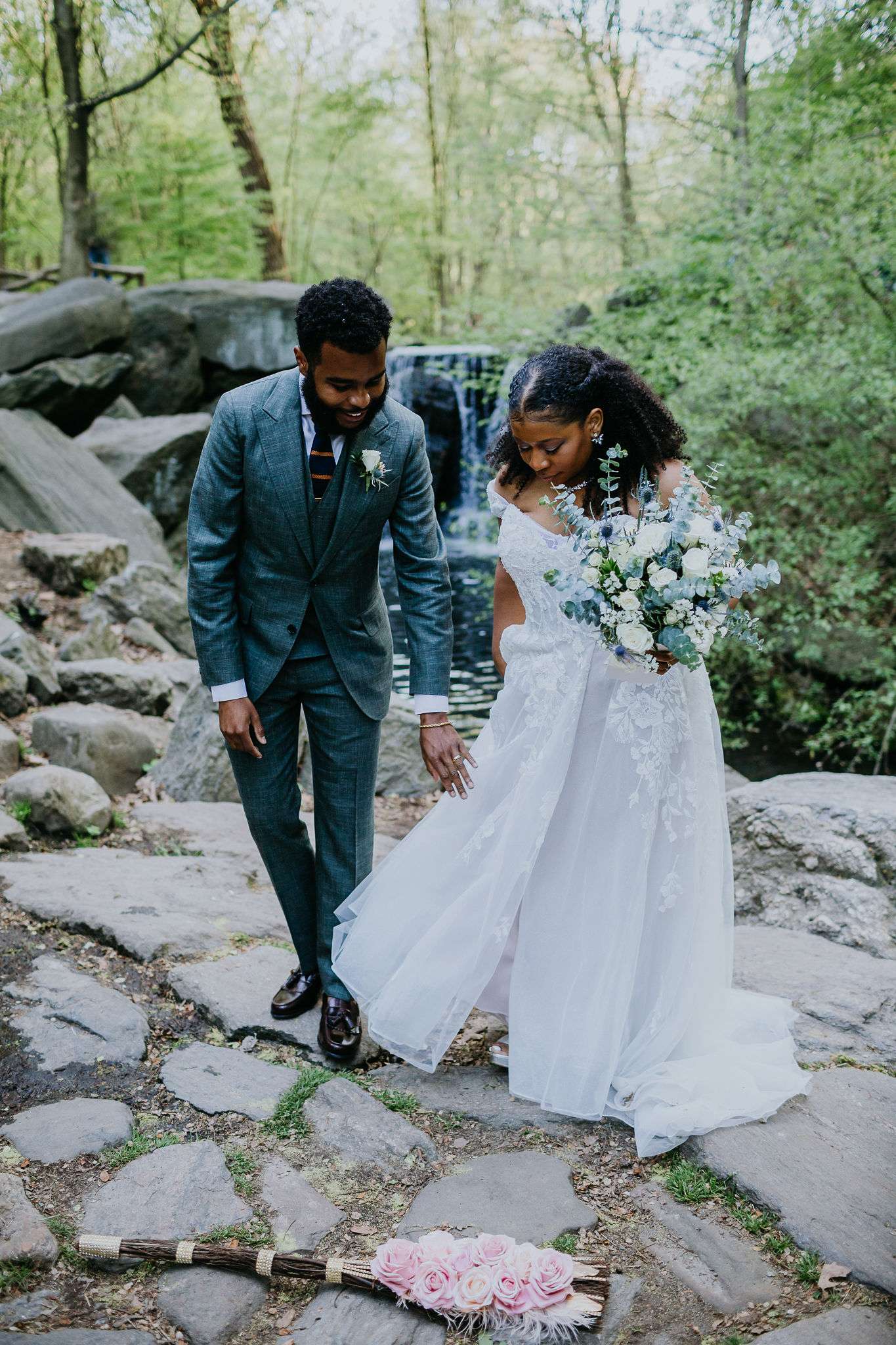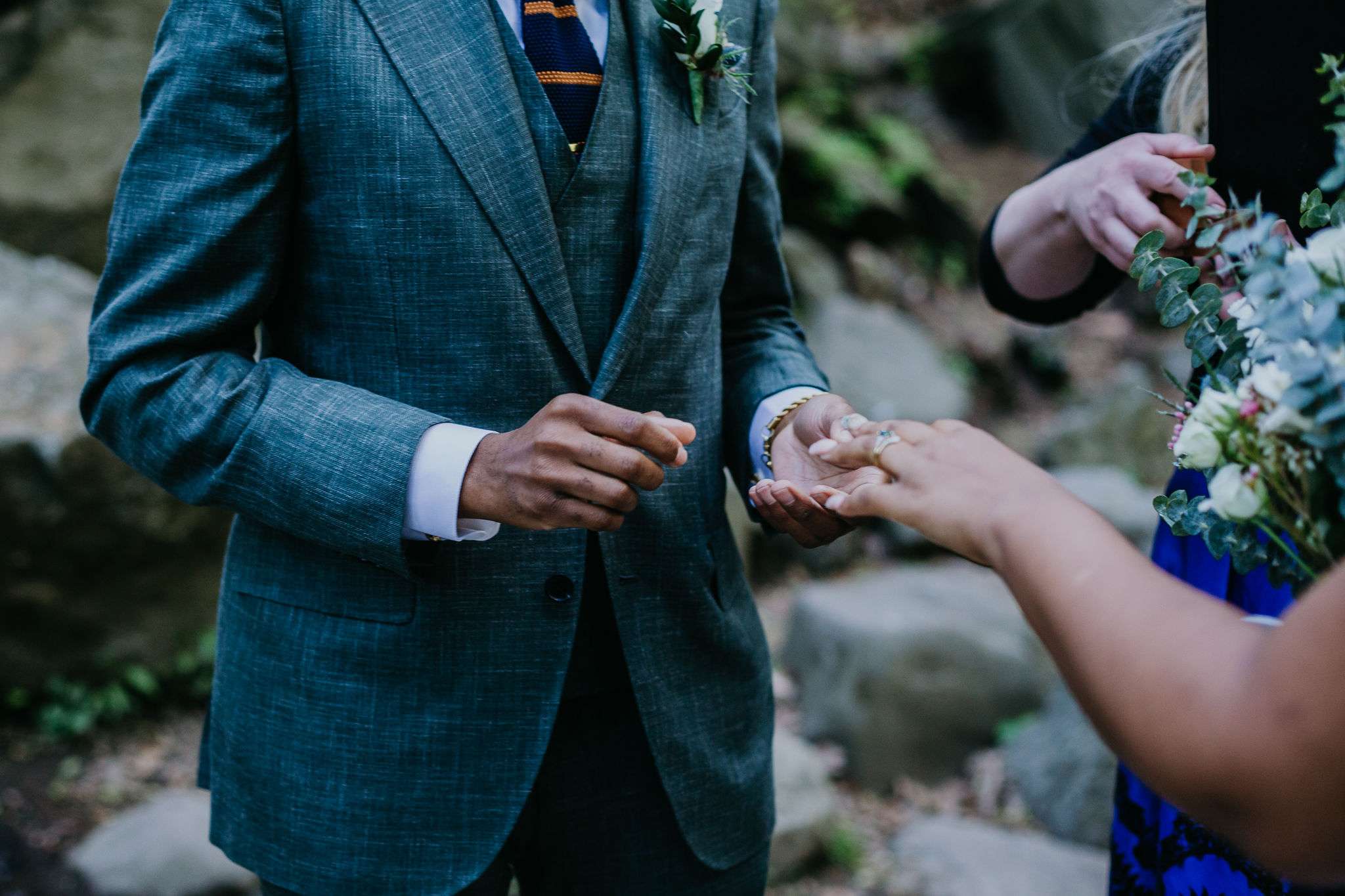 Although they had to keep things small due to COVID restrictions, this only meant that Chris and Karyn were able to dial down on the personal touches and really celebrate the friends and family that were able to be there. Each guest included an invitation box, which included a different photo of the couple. an invitation with details of the ceremony and reception and a handwritten letter describing how excited they were to celebrate with them.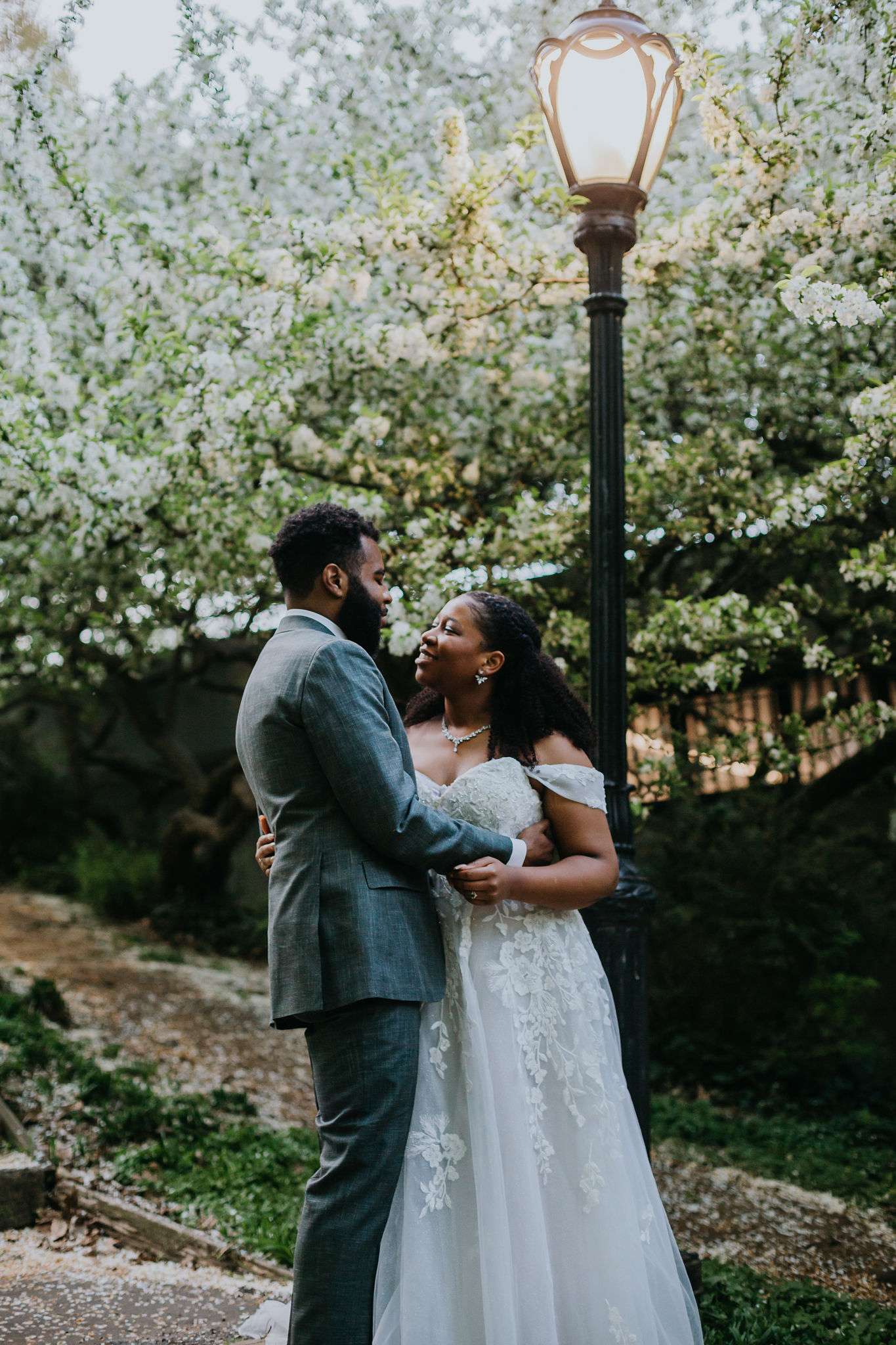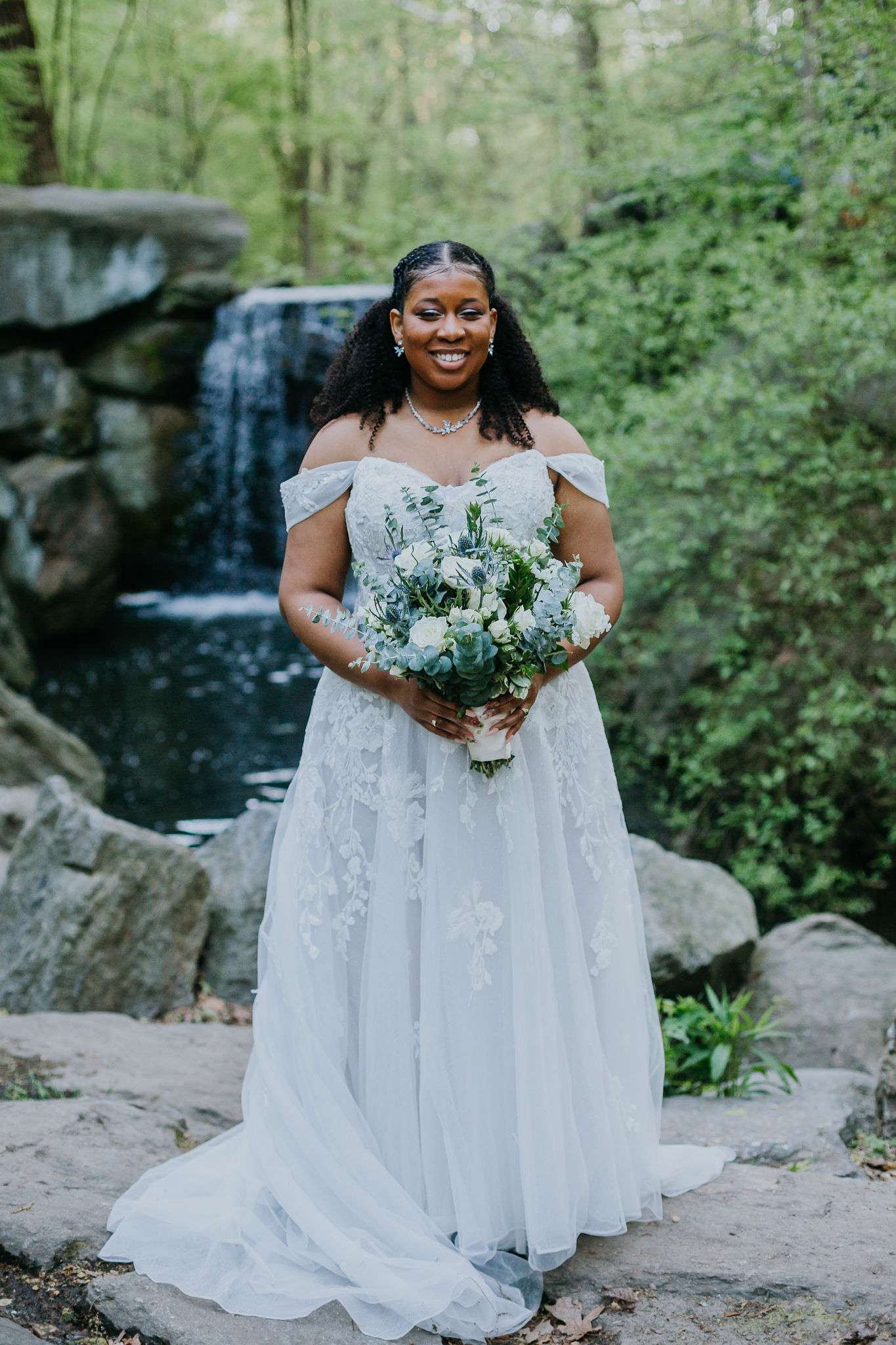 A serene and quiet part of the park in Harlem, when they first visited North Woods it felt as if they had been 'transported into a fairytale.' "The spot where we had the ceremony was right in front of a waterfall and everything around us was green. Our ceremony was short and sweet – both of our mothers did a reading (To Love Is Not to Possess and You Came, Too), we welcomed and honoured our ancestors, and we wrote our own vows. We were surrounded by a small group of our loved ones and that intimacy really made a difference. It felt like everyone there was a part of the ceremony and there was a lighthearted vibe with crowd banter and lots of laughs."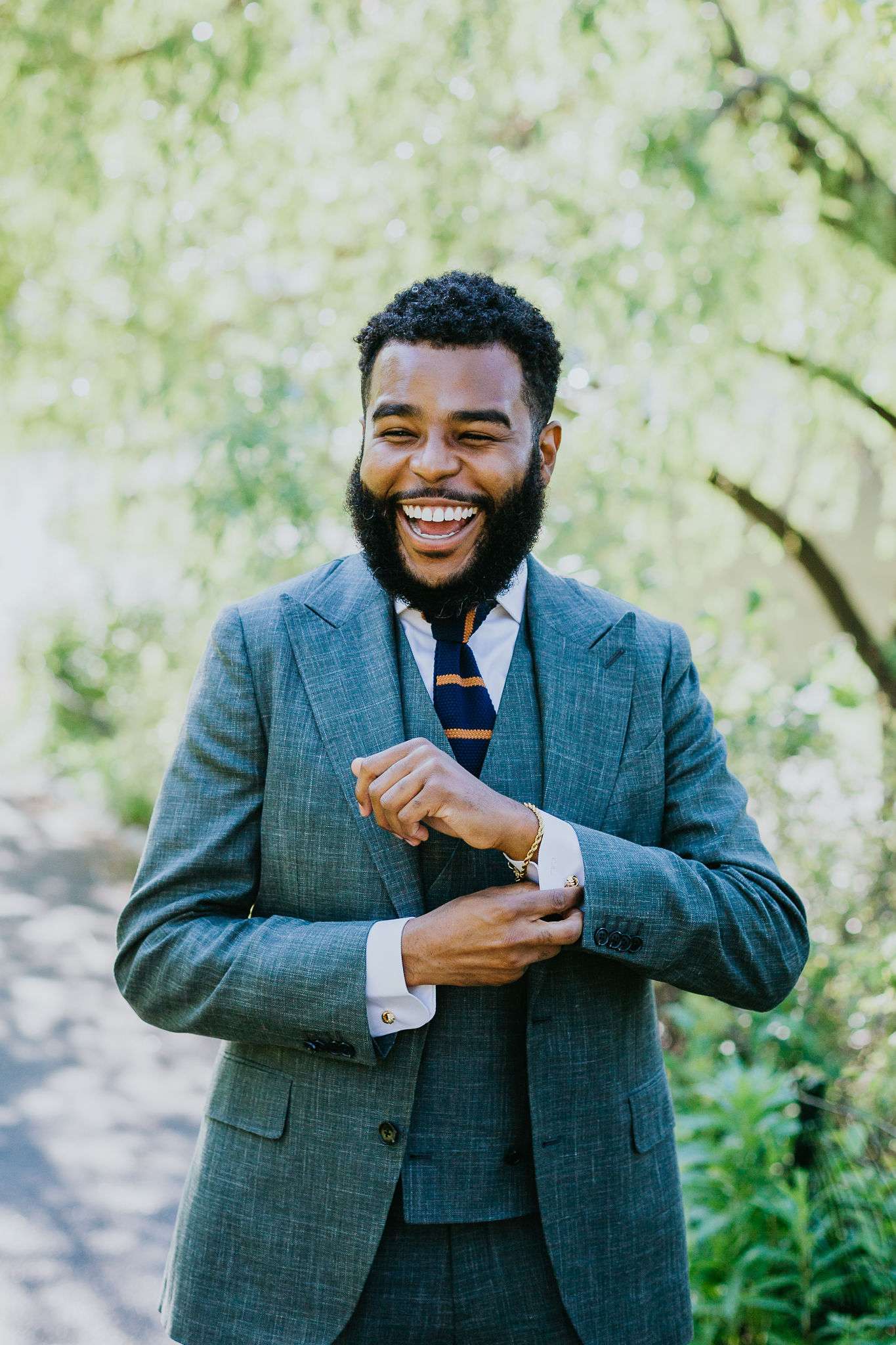 Karyn's favourite thing about planning the wedding was the outpouring of support from Chris and their families. "When you're both in graduate school and have full time jobs, planning a wedding is hard work – especially during a pandemic! They really eased some of the stress by doing a lot of the planning with us." Chris' favourite part was going to all the tastings. "I know its cliché, but having a full day where we just got to eat and sample everything was a much needed break from the rest of the stress that comes with planning a wedding."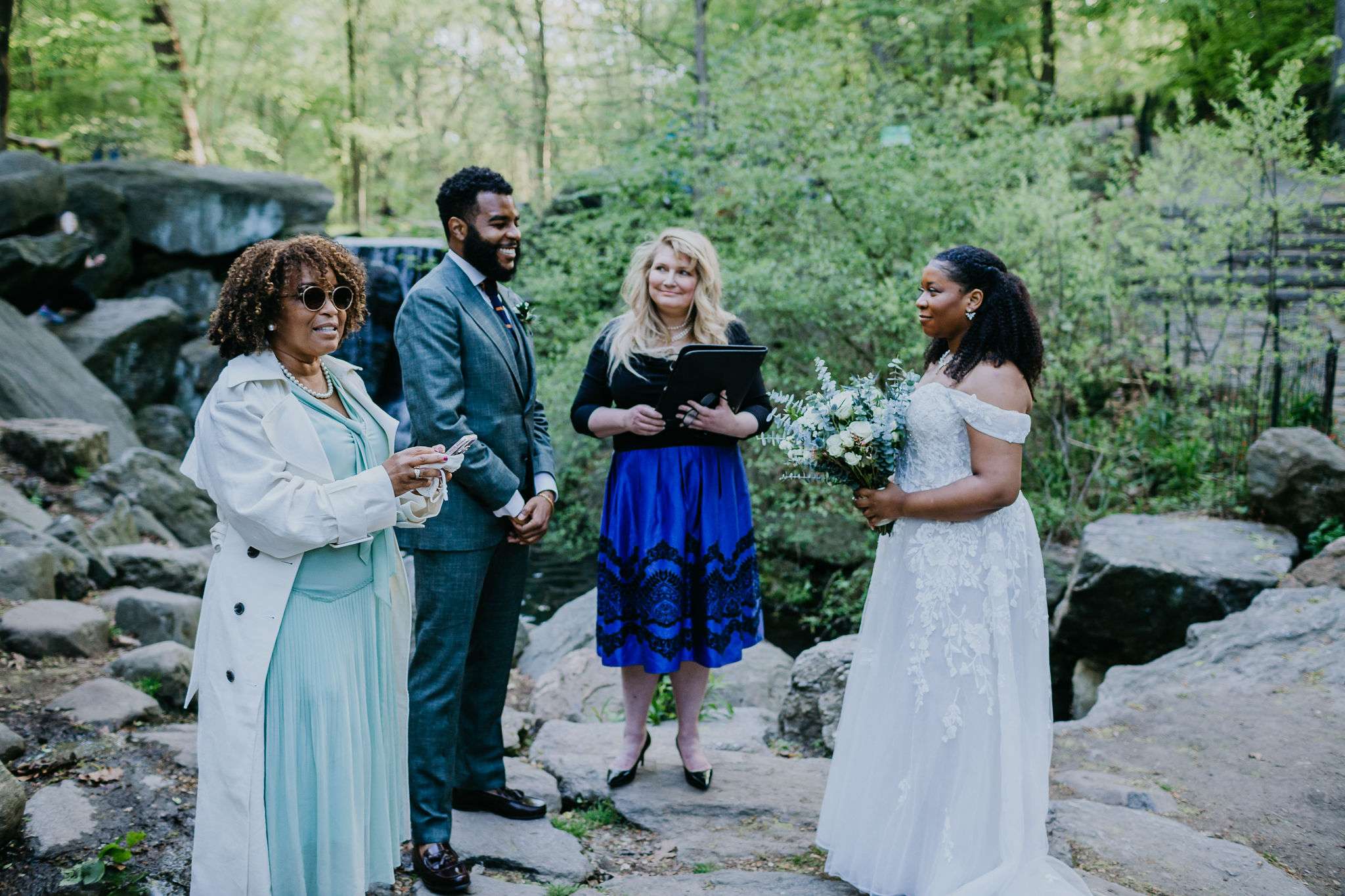 Even with the small hiccups and stress of planning, the couple said they would not have done anything differently. "Accept help from others," they advised future couples. "Stick to your boundaries and above all – have fun!"